Shopify Plus Vs. Magento 2: A Comprehensive Comparison
The Most Popular Extension Builder for

Magento 2
With a big catalog of 224+ extensions for your online store
Are you looking for an e-commerce platform to broaden your business? Wondering which would be a suitable option for your store among plenty of choices? If so, this blog is for you.
When searching for the ideal eCommerce platform, business owners and entrepreneurs must consider various factors relevant to their online business. Understanding your store's requirements, product range, payment and delivery options, and customer experience is crucial before making a decision.
Currently, two top contenders are Shopify Plus and Magento 2. To determine the best fit for your business, we will give you a detailed comparison of Shopify Plus vs. Magento 2, highlighting their respective strengths and weaknesses in this article. By the end, you'll have a clear understanding of which platform suits your needs.
Table of Contents
Overview
Choosing the right eCommerce platform is not an easy task. To make the right decision, it takes a lot of time and effort to evaluate Shopify Plus and Magento 2 features, compare their pros and cons, etc. In this blog, we will explain the most important points you need to know when selecting the best eCommerce platform.
Shopify and Magento stand as prominent e-commerce platforms, fueling numerous online stores worldwide. Each platform offers unique features for online operations.
In comparing Shopify Plus vs. Magento 2, these platforms exhibit significant differences across various aspects, with their main focus being the type of businesses they serve.
Magento caters primarily to large enterprises, while Shopify targets small and medium-sized businesses (SMBs) and customers, valuing ease of use over advanced functionalities.
Let's take a quick look at their fundamental differences!
| | Magento 2 | Shopify Plus |
| --- | --- | --- |
| Launched in | 2015 | 2004 |
| Live websites | 250,000+ | 500,000+ |
| Offered pricing plans | Free & yearly-paid | Monthly-paid |
| Extensions | 5000+ | 4000+ |
| Number of products | Unlimited | Unlimited |
| Supported payment gateways | 150+ | 100+ |
What is Shopify Plus?
Shopify serves as an e-commerce platform catering to businesses of all sizes, ranging from small ventures to enterprise-level companies. In contrast to Magento, Shopify lacks an open-source version but provides various pricing tiers tailored to meet the diverse needs of e-commerce businesses.
Among its offerings, Shopify features the advanced Shopify Plus version, designed for high-volume merchants and large enterprises. The platform handles essential aspects such as website hosting, infrastructure, security patches, and performance testing automatically.
Famous companies using Shopify Plus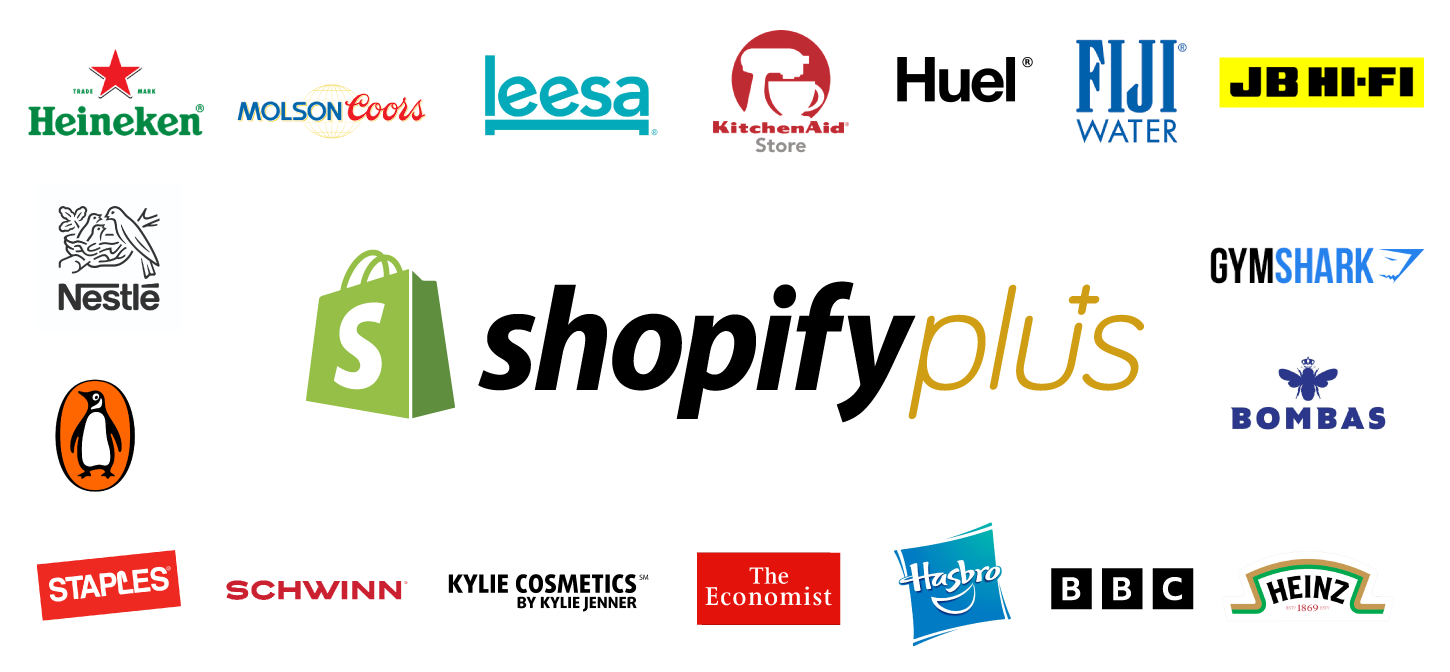 What is Magento 2?
Magento is a widely popular e-commerce software platform that operates over 200,000 stores. It was launched in 2008 and later acquired by Adobe in 2018.
The platform had its first version, Magento 1, followed by the Magento 2 upgrade in 2015, offering enhanced features like mobile-friendliness, faster load times, and advanced technologies.
Variations of Magento include:
Magento Open Source: An open-source platform for e-commerce businesses, allowing developers to create custom extensions and access third-party apps.
Magento Commerce/Adobe Commerce: A paid e-commerce Platform as a Service (PaaS) formerly known as Magento 2 Commerce.
Magento Commerce Cloud: Also known as Magento Enterprise Edition, a hosted platform running on Amazon Web Services cloud hosting.
Famous companies using Magento 2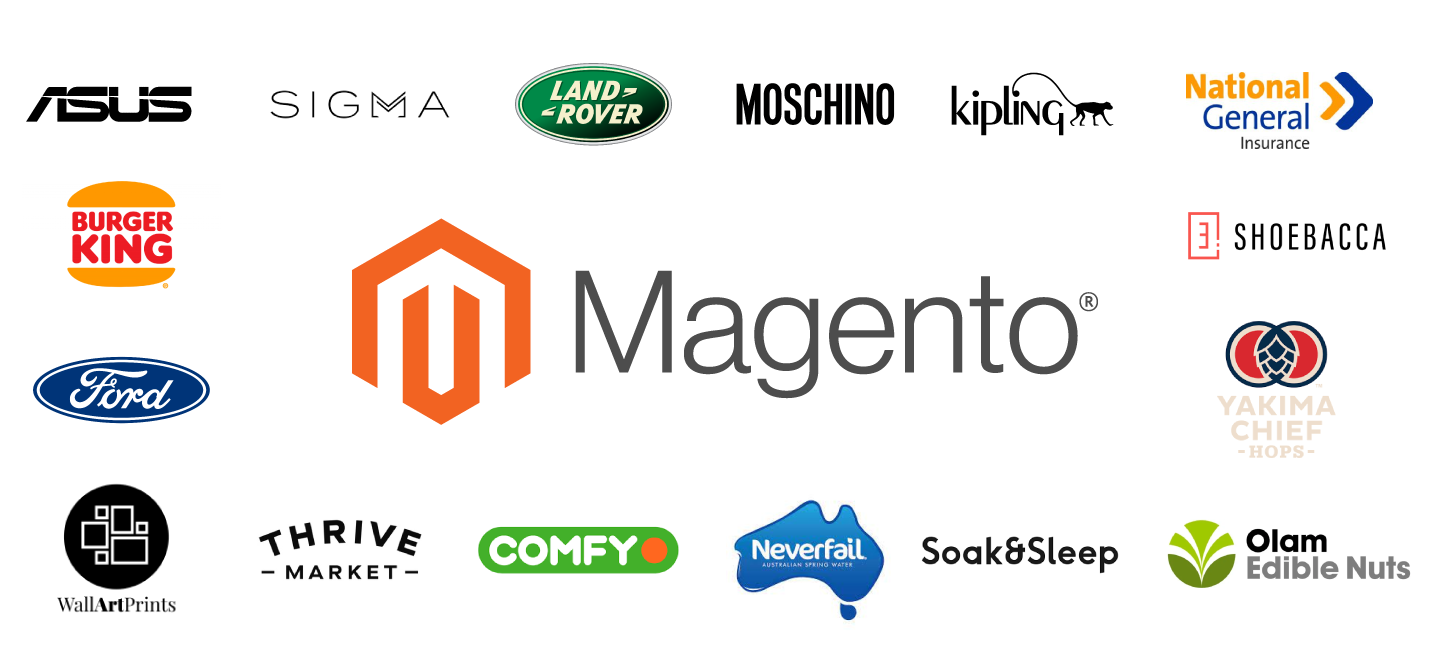 Shopify Plus vs. Magento 2: 10 key differences
Now, let's discover further the differences between Shopify Plus and Magento 2.
1. Ease of Use
Shopify
Shopify provides a user-friendly drag-and-drop website builder, making store setup easier even with limited technical knowledge.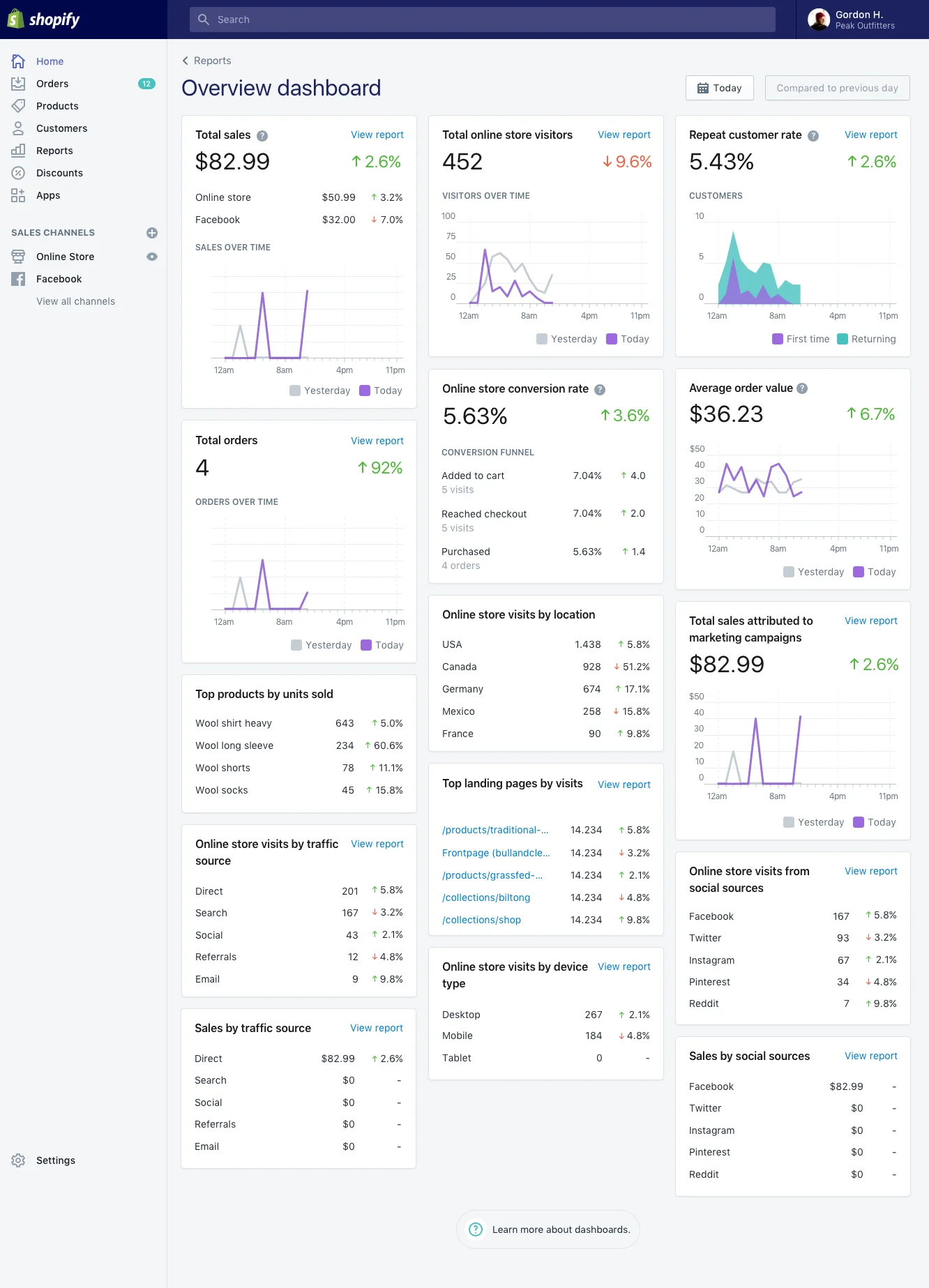 Magento 2
In contrast, Magento 2 is known to be more complex to set up compared to Shopify, offering extensive customization options but requiring technical expertise. Hiring developers may be necessary to build the e-commerce store.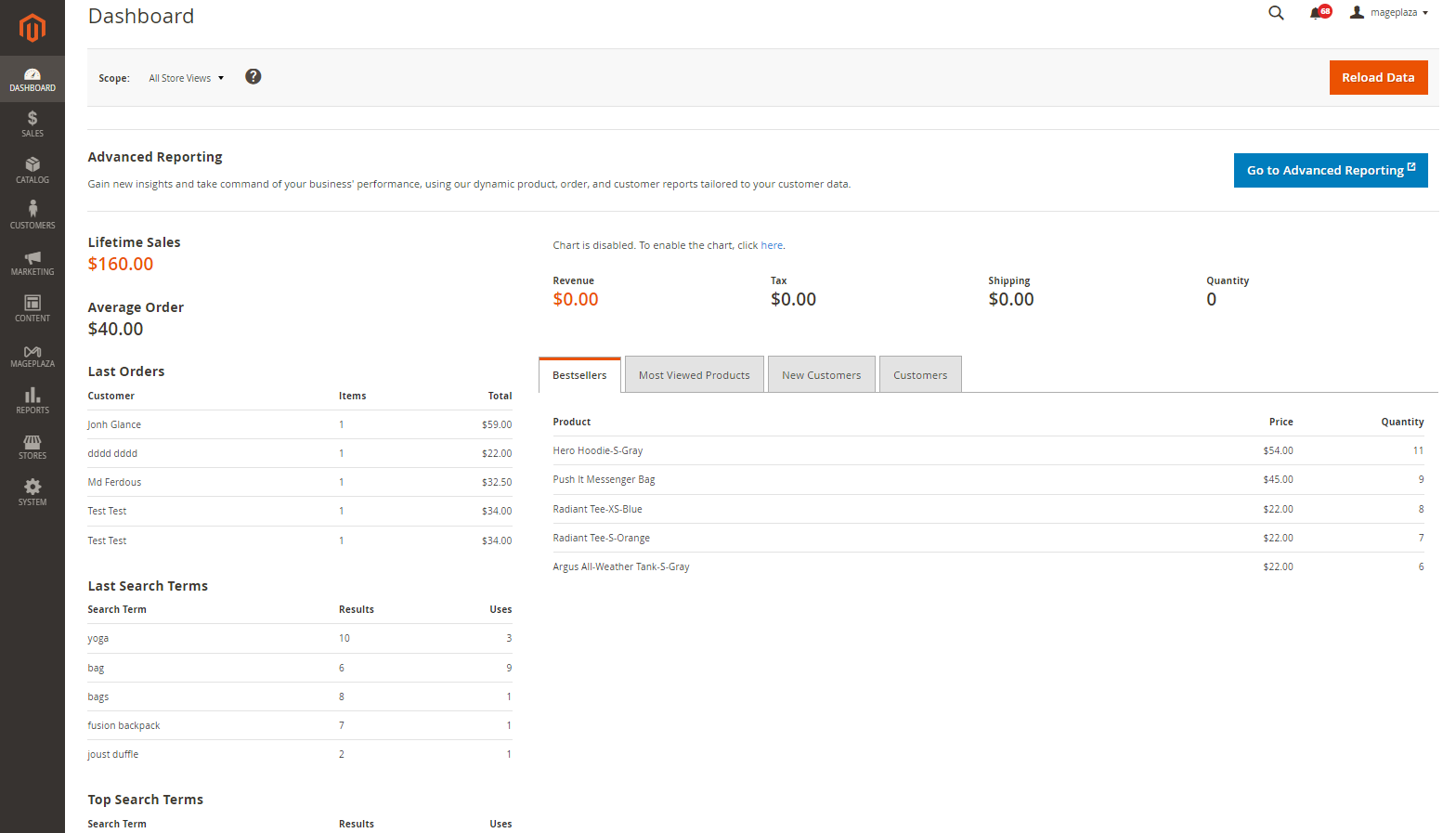 Both platforms offer user-friendly admin dashboards, allowing effective management of products, customers, orders, CMS pages, and sales reports regardless of technical expertise.
2. Scalability and Flexibility
The common point between Shopify Plus and Magento 2 is that they are both developed for enterprise-level businesses. However, there are still many differences when analyzing Shopify Plus and Magento 2 Scalability and Flexibility. Let's head to the details!
Shopify Plus
It becomes more complicated to run an online brand when expanding the business, especially on a global scale. Shopify team realized the difficulty and joined hands to come up with the following supports that help minimize your store's growing obstacles:
Automate merchandising, customer loyalty, and fraud prevention with Shopify Flow.
Utilize Launchpad to handle large flash sales and combat bots effectively.
Enable selling in multiple currencies within a single store.
Expand global reach by selling across 100+ social media channels and 80+ online marketplaces.
Manage staff access and organization accounts from a unified dashboard.
One remarkable feature of Shopify Plus is its Shopify POS, allowing you to seamlessly integrate your customers' shopping experiences, whether online or offline. The enterprise-level Shopify POS offers:
Built-in Omni-channel selling
Unified reporting
Local pickup & delivery
Fully synced customer profiles
Additionally, with Shopify Plus, merchants can also:
Connect third-party systems thanks to Shopify APIs and SDKs
Connect your OMS, ERP, 3PL, and IMS by Shopify API
Extend the platform with the help of robust REST & GraphQL APIs
If you are using either Shopify or Shopify Plus, you need to consider a restriction where only 100 variants and three options are allowed for a particular configurable product. To address this limitation, you can install apps like Advanced Product Options by MageWorx or Infinite Options by ShopPad Inc. to add custom options and expand the capabilities of your Shopify store.
Magento 2
Adobe Magento Commerce is a powerful enterprise-level eCommerce solution that offers extensive support and facilitates business growth. This platform enables quick integration of:
Multi-tenant, multi-region storefronts
New brands and product catalogs
Multi-channel connected experiences
Unlike Shopify Plus, Magento Commerce provides unlimited product variants, making it perfect for large-scale stores with numerous options like different colors, sizes, and styles. However, ensure the number of records per product stays below 2,500.
3. Design and Customization
Website design is the initial aspect that captures a customer's attention and plays a crucial role in determining the success of stores. Both Magento 2 and Shopify offer a wide range of themes, both free and paid, to choose from.
Shopify Plus
Most of Shopify templates are responsive and mobile-friendly, ensuring a pleasing presentation on various devices. Shopify excels in simplicity, providing an easy drag-and-drop feature to adjust basic attributes like fonts and colors without any coding skills required.
Magento 2
On the other hand, Magento's customization capability is vast. As an open-source platform, it allows modification of codes and the addition of attributes, but expertise in coding is necessary. However, with Magento Commerce, you can access a drag-and-drop feature for website content adjustment.
4. Cost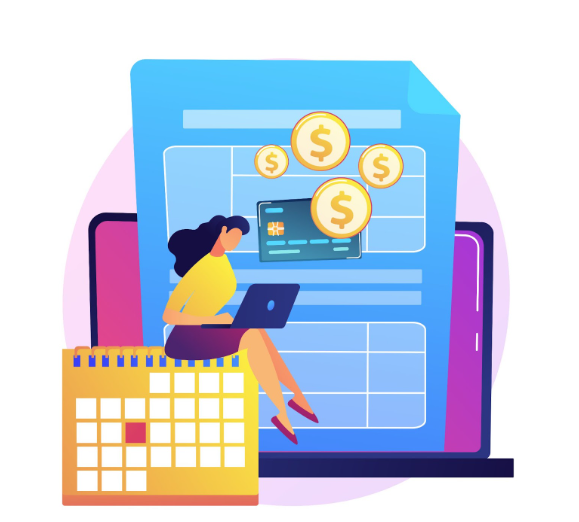 Let's look at Shopify Plus vs. Magento 2 costs. Magento and Shopify Plus have price tags attached, and you can quickly get confused when trying to figure them out.
Here is a complete breakdown of the costs you might incur.
Shopify Plus
Platform

Shopify Plus pricing begins at $2,000, which initially appears favorable. However, it transitions to a revenue-based model after reaching $800,000 in monthly sales, requiring 0.25% of revenue. The maximum fee will be, at most, $40,000.

Credit Card Processing

The Shopify processing fee varies depending on the payment method you choose. The platform offers its payment provider, Shopify Payments, and various third-party options.

With Shopify Payments, domestic Visa and Mastercard transactions incur a charge of 2.15% + $0.30 per transaction, which can be negotiated based on your sales volume under Shopify's "good merchant history" rule.

For AMEX and international cards, there's an additional 1% fee. Third-party payment gateways like PayPal, 2Checkout, Skrill, etc., will have an extra charge of 0.15%.

Hosting

After payment to Shopify, the hosting charges will be included, so you won't need to pay separately for hosting your eCommerce store. Shopify takes care of hosting, networking, and load testing entirely on their end.

Development

Regarding cost, Shopify themes range from $0 to $180, but some popular ones lack certain essential features specific to your business. You can start with these themes to launch your eCommerce business and later explore customized solutions, which may cost between $10,000 and $250,000. Keep in mind that the price varies based on the complexity and features you require. To minimize costs, you can choose specific services and customize the store setup according to your needs.

Additional Shopify-specific Cost

The initial cost analysis presented above covers all the essentials you require to start. Yet, it's essential to be mindful of potential additional charges as your business grows.

Third-Party Applications

Shopify offers a wide range of applications that can be integrated into your business to improve outcomes. For example, cart-related apps can automatically send emails to customers who added products but didn't complete their orders, boosting store revenue. These apps come with a monthly cost averaging around $1,000. However, you can reduce expenses by selecting specific services based on your needs.

Apps for International Stores

Most application companies are open to negotiating terms and conditions, a fact that has yet to be widely known. However, Shopify charges for apps on a per-store basis, potentially leading to significant cost increases.
You can also visit our blog to learn more about Shopify Pricing Plans (2023): Which Shopify Plan is For You?
Magento
Magento has three versions for you to choose from:
Magento Open Source
Adobe Commerce
Adobe Commerce Cloud
Let's begin with Magento Open Source, which is a free version offering high scalability and customizability. However, design and development services are additional costs that can be minimized by using a ready-to-use theme and limiting customizations.
Moving on to the paid versions, the first option is Adobe Commerce, a self-hosted platform requiring you to find a hosting provider. The license cost starts at around $22,000 per year.
The second one is Adobe Commerce Cloud (previously Magento Commerce Cloud), a hosted version with provided hosting.
Both Adobe Commerce and Adobe Commerce Cloud offer the benefits of open-source platforms with unlimited customization and scalability options. You can add new features, customize existing ones, and enhance module functionality.
Here is a detailed breakdown of Magento pricing.
Annual Gross Revenue

Adobe Commerce




(Self-host)

Adobe Commerce Cloud

$0 – $1 million

$22,000.00

$40,000

$1 – $5 million

$32,000.00

$55,000

$5 – $10 million

$49,000.00

$80,000

$10 – $25 million

$75,000.00

$120,000

$25 – $50 million

$125,000.00

$190,000
Hosting

One of the significant distinctions between Magento and Shopify is that Magento's platform charge does not include hosting service. With the free version, Magento Open Source, and the self-hosted version, Adobe Commerce, businesses have the flexibility to choose their own hosting provider. Alternatively, with Adobe Commerce Cloud, hosting is managed by Adobe, with costs ranging from $500 to over $10,000 per month. The hosting expenses vary based on business size, number of store views, product catalog, customizations, and third-party integrations.

Development

Comparing development costs between Magento and Shopify is crucial. A Magento Open Source website typically costs between $100,000 to $500,000; in some cases, expenses may exceed the upper limit. Although it is more expensive than Shopify Plus, Magento offers greater scalability for custom feature development. The advantage of Magento platforms is that businesses can start with Magento Open Source and later migrate to Adobe Commerce or Adobe Commerce Cloud as they expand, paying for development services as needed.
For more details, please check out our article: How Much Does it Cost to Build a Basic Magento eCommerce Site?
5. Performance
Website speed plays a crucial role in the success of an e-commerce store. Studies have shown that even a mere 1-second delay can result in a 7% drop in the conversion rate. Slow page load times can drive customers away from your site. So, what's the difference in Shopify Plus vs. Magento 2 performance?
Shopify Plus
As a hosted solution, Shopify ensures reliable website performance for its users, offering stable and consistent speed.
Magento 2
On the other hand, the speed of Magento 2 websites largely relies on the hosting services chosen. Opting for a robust host with effective website optimization, including streamlined codes and optimized images, can ensure excellent performance for your site.
6. Support and Community
Speaking of customer support between Shopify Plus vs. Magento 2, the comparison reveals distinct approaches. Shopify proves cost-effective by saving customers from development expenses, while Magento provides various support options, albeit at a potential cost.
Shopify Plus
Shopify customers enjoy round-the-clock support from a dedicated merchant success manager. The Shopify Plus support staff is genuinely helpful, addressing technical, marketing, and conversion rate optimization queries free of charge.
Magento 2
In contrast, Magento operates as an open-source platform with a vast and thriving community that has grown over the years. This community consists of numerous developers from around the globe who actively share their expertise online. If you ever have a question, chances are there's an answer available on the web. Additionally, Adobe Commerce DevDocs provides a lot of valuable guides for users.
Furthermore, collaborating with a Magento development company offers peace of mind, as they will handle any potential issues. This level of assistance and knowledge sharing represents a significant distinction between Magento and Shopify Plus.
7. Security
Shopify Plus vs. Magento 2 security is quite evident in the table below.
Shopify Plus

Magento 2

– Fraud analysis




– PCI Compliant




+ Protect cardholder data




+ Maintain a secure network




+ Maintain a vulnerability management




+ Implement access control measures




+ Regularly test & monitor networks




+ Maintain a data security policy




– GDPR Compliant




– SSL Certificates are available for every Shopify sites

– Security extensions




– Magento Security Scan




– PCI Compliant (Commerce edition)




- Regular updates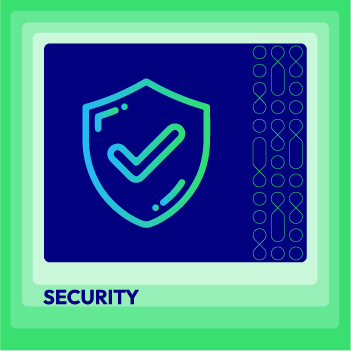 Protect your store from cyber threats with Mageplaza's top-notch security services
Check it out!
8. Time to Market
Currently, Shopify has an advantage over Magento in Time to Market.
Shopify Plus
With Shopify Plus utilizing a strong common code base, its implementations are 2-3 times quicker than Magento Commerce. Instead of starting from scratch, integration partners like BlueBolt can use this code base and tap into a reliable third-party app marketplace with plug-and-play features. As a result, clients can dedicate more project time and budget to customizing the Shopify Plus platform to suit their specific digital business requirements.
Magento 2
On the other hand, Magento 2 users experience a relatively slower Time to Market. This delay can be attributed to various factors within the Magento ecosystem, such as intricacies in development, extension integration, and system optimization. As a result, businesses may require more time and effort to launch their online stores and deliver an optimal user experience.
9. Multilingual and Multicurrency Support
On this point, Magento unquestionably outperforms Shopify. Let's explore the reasons why Magento win in the Shopify Plus vs. Magento 2 Multilingual and Multicurrency Support battle!
| Aspect | Shopify Plus | Magento 2 |
| --- | --- | --- |
| Multilingual support | Need to integrate third-party apps | Inbuilt multi-languages |
| Multicurrency Support | 133 currencies | 200 currencies |
10. App and Extension Ecosystem
The app stores and marketplaces of both Magento Commerce and Shopify Plus now offer a wide range of popular third-party systems such as ERPs, fulfillment services, payment gateways, and more.
Shopify Plus Apps
As a Software as a Service (SaaS) offering, Shopify Plus provides thousands of pre-vetted apps at a low cost to support merchants. For high-growth merchants, there are advanced Shopify Plus apps with additional support:
Shopify Flow: An e-commerce automation platform that streamlines tasks and ideas within your store and across apps, allowing you to focus on business growth.
Launchpad: An integrated scheduling tool for product visibility, Shopify Scripts, themes, and discounts, perfect for automating sales campaigns like Black Friday and Cyber Monday.
Script Editor: An exclusive app for Shopify Plus merchants to implement custom logic and personalize the customer's checkout journey with line item scripts, shipping scripts, and payment scripts.
Transporter: Data migration tools to simplify switching to Shopify Plus, but you may need technical expertise to convert legacy platform data into Shopify-friendly CSV files. Consider LitExtension for a more straightforward migration process if you are not tech-savvy.
Magento Commerce extensions
In contrast to Shopify Plus, Magento Commerce does not offer exclusive apps tailored explicitly for large-scale businesses. Nevertheless, you still have numerous options with hundreds of third-party extensions available on Magento Marketplace, supporting both self-hosted and cloud-hosted versions.
When it comes to enhancing the capabilities of your Magento store with third-party modules, Mageplaza would be a great choice as it offers a range of outstanding extensions that cater to various needs. Mageplaza's best-selling products include One Step Checkout, Layered Navigation, SEO, Affiliate, Google Tag Manager, Product Feed, etc. All Mageplaza extensions serve a joint mission: providing advanced features to optimize user store's performance, improve customer experience, raise revenue, and stand out in the competitive e-commerce landscape.
Which one is suitable for your business?
The distinctions when comparing Shopify Plus vs. Magento 2 should have been clear by now via our comprehensive comparison. It's time to answer the question: "Which one suits your business better?"
Shopify Plus is an attractive option for small to medium businesses and startups due to its low upfront and operational costs, merchant-first approach, and minimal technical and maintenance requirements.
On the other hand, Magento and Adobe Commerce offer many services and features, albeit requiring the employment of Magento developers. However, you gain unlimited customization capabilities, scalability, and extensibility, allowing you to create a dream store that meets all your business needs.
While the initial investment for Adobe Commerce might be substantial, you can begin with the free Magento Open Source platform and later transition to Adobe Commerce or Adobe Commerce Cloud when you're ready.
Conclusion
Hope our blog has given you a clear understanding of Shopify Plus vs. Magento 2 and answered your wonderings about which platform to develop your store effectively.
No matter what you choose, we are capable of helping you on the journey of expanding your business with e-commerce. Please feel free to contact us for support.

Sam is the CEO and Founder of Mageplaza, pursuing a simple and healthy lifestyle. He is a friend, a husband, and a father to two children. As a trainer and an aspiring influencer, he is also a big fan of sports and travel. Sam is exceptionally knowledgeable about e-commerce, especially Magento and Shopify, with 10 years of experience in the field.
Website Support
& Maintenance Services
Make sure your store is not only in good shape but also thriving with a professional team yet at an affordable price.
Get Started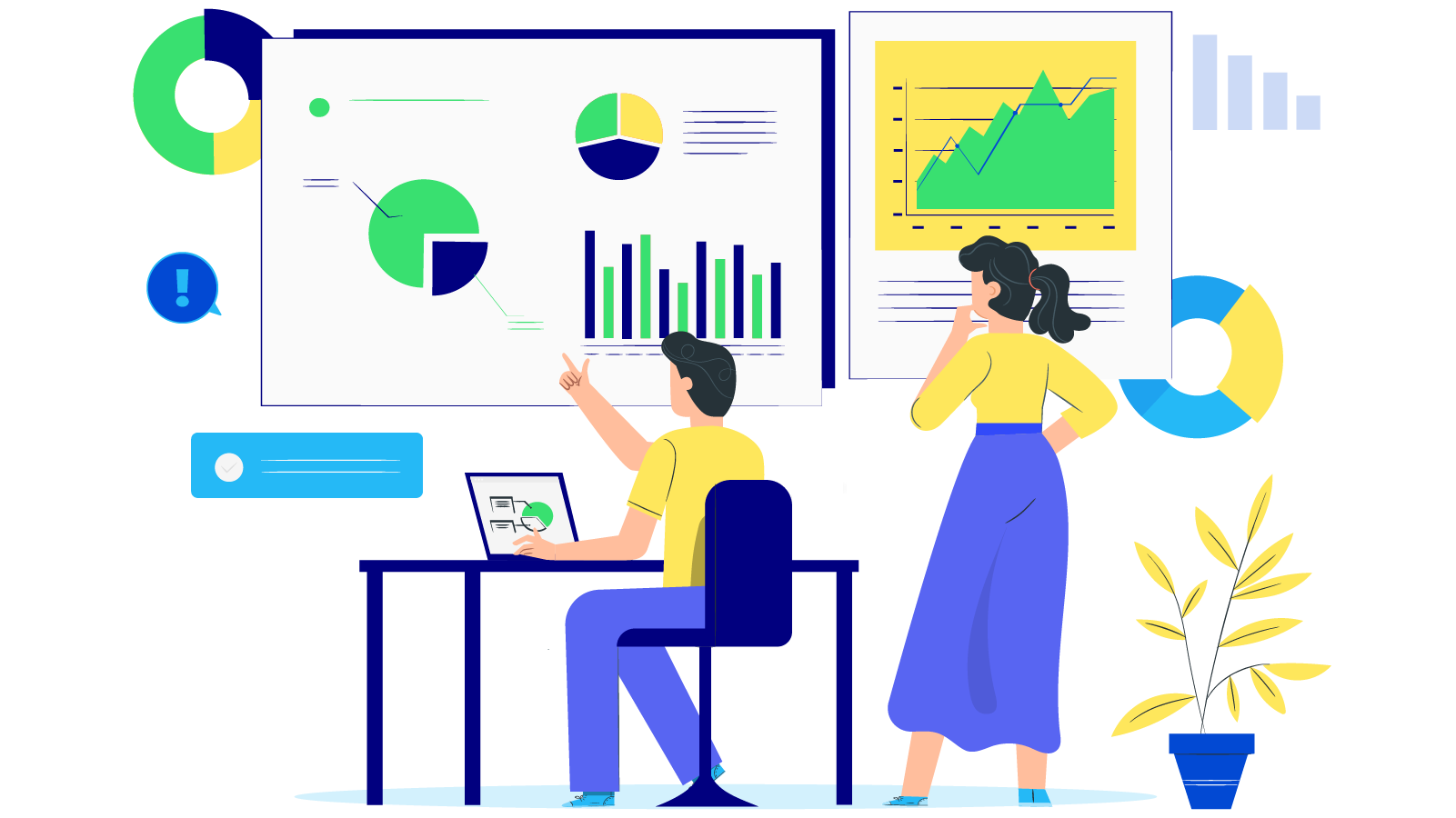 New Posts



Subscribe
Stay in the know
Get special offers on the latest news from Mageplaza.
Earn $10 in reward now!