Shopify Free Trial: Everything You Need to Know
The Most Popular Extension Builder for
Magento 2
With a big catalog of 234+ extensions for your online store
Below, you will find everything you need to know about the Shopify free trial.
Does Shopify Offer a Free Trial?
The answer is Yes, Shopify has a free trial that allows merchants to try out all the features and start building their stores at no cost.
Sell online with Shopify
Trusted by millions of businesses worldwide
Start free trial
How Long Does Shopify Free Trial Last?
The standard Shopify free trial length is 3 days. The free trial begins on the day you sign up for the Shopify trial.
When your 3-day free trial expires, you get the option to use Shopify for 3 months for $1/month only. This offer applies to the Starter and Basic Shopify plans.
Shopify may occasionally offer many different free trial models (more info below). Depending on your territory and Shopify's promotion program, you can get up to 120 days of using the service at no cost.
Does Shopify Offer a 14-Day, 30-Day, and 90-Day Free Trial?
The Shopify trial length varies depending on your country, events, and Shopify promotion programs. Below are some of Shopify's free trial models.
Shopify 14-day Free Trial
The Shopify 14-day trial used to be the standard offer from Shopify. Nonetheless, Shopify has removed this offer in favor of the 3-day free trial promotion. There is no sign of the return of the 14-day Shopify trial period.
Shopify 30-Day Free Trial
There was a time when users could get a 30-day free trial of Shopify. In 2019, Shopify removed this one-month free trial and replaced it with the 14-day trial period.
Shopify 60-Day Free Trial
The 60-day free trial offer was part of Shopify's 2019 marketing campaign and was offered to selected partners. However, this extended free trial is no longer valid as the Canadian firm canceled this deal.
Shopify 90-Day Free Trial
To help merchants during the COVID-19 pandemic, Shopify offered a 90-day free trial. However, this extended trial offer ended in June 2020.

Now, merchants have the option to use Shopify for 3 months for a monthly cost of $1 when their standard 3-day free trial ends. That means you will have up to 93 days to try Shopify for just $3.
Enjoy 93 days of Shopify for just $3
Try Shopify risk-free for 3 days, then start selling for $1/month
Start free trial
Shopify 120-Day Free Trial
In an attempt to build strong Black businesses over the next ten years, Shopify offers a 120-day free trial for all eligible merchants. This offer still stands in 2023 if you identify as a member of the black community. (more information here)
Can I Extend My Shopify Free Trial?
Yes, but for a good reason.
You can request an extension to your free trial. You will need to contact Shopify's support team with your store URL and then state your reason for the extension.
Does Shopify Free Trial Require Credit Card Details?
No, there is no credit card required when you register and start your Shopify trial subscription. However, you will need to submit your email address and agree to receive marketing emails from Shopify.
How to Get a Free Trial on Shopify?
To sign up for a Shopify free trial period, you need an email address and follow the step-by-step guide below.
Step 1: Go to this link and click the "Start free trial" button.
Step 2: Hit the "Skip" button if you are not ready for a brief survey.
Step 3: Type in your store name. You can skip this step by choosing the "Skip" button.
Step 4: Select where your business will be located. Choose wisely, as Shopify configures shipping rates and apps based on your store's location.
Step 5: Now, select your login options, and you will be taken to the Shopify admin dashboard.
Can I Sell Products During My Shopify Free Trial?
No, unless you purchase a Shopify plan.
You can build your store, add products to collections, and customize Shopify themes during your free trial. But you cannot sell anything.
How to Get the Most Out of Shopify Free Trial?
Once you are in your store's admin dashboard, there are some things you can do to take full advantage of your Shopify trial.
1. Start Adding Products to Your Online Store
You can add a few products to your store directly from the admin dashboard. Here are the steps.
Step 1: Click on Products, then enter the required information such as product description, image, SEO, etc.
Step 2: Click the Save button to save your change.
If you plan to dropship on Shopify, you can find dropping products directly within your admin dashboard.
Step 1: From the Setup guide section, click on the "Find products to see" button
Step 2: You should see a list of the top dropshipping apps. Select the one that helps find potential suppliers and add their products to your Shopify store.
2. Configure Payment
Once you have a few products in your store, it's time to set up your payment methods. Practically, there are two ways to handle transactions in your Shopify store.
Shopify Payments: Shopify's in-house payment gateway removes the transaction fees incurred when you use a third-party processor. Here is how to set up Shopify Payments.
From the admin dashboard, click on Settings
Choose Payments and select Activate Shopify Payments
Provide your personal and business information
Third-party gateways: Shopify charges every online transaction through a third-party gateway. Shopify supports all popular third-party providers, including Paypal, Amazon Pay, Apple Pay, Google Pay, etc.
Click on Settings from the admin dashboard
Choose Payments
Select your preferred payment gateway
3. Play Around with Shopify Themes
Shopify themes determine how your store looks and feels to your customers. During your free trial, you can try out a free theme to see if it suits your brand. There are currently over 100 free and premium themes on the Shopify Themes Store.
The best themes are the ones that improve user experience and keep visitors on your site longer, thus increasing conversion rates.
You can follow the steps below to install a Shopify theme on your store.
Step 1: From your Shopify admin dashboard, choose Online Store
Step 2: Select "Add theme" and hit "Visit Theme Store"
Step 3: Select "Try theme" and start customizing it
4. Install Shopify Apps from the Shopify App Store
Shopify apps are web-based applications that add extra functionality to your Shopify store. Most apps on the Shopify App Store are free, so you can test some apps to find the best Shopify apps during your free trial.
It's straightforward to integrate a Shopify app with your store. Here is how to do it.
Step 1: Choose Apps from your admin dashboard.
Step 2: Choose "Recommended apps", go for the app you want to test, and hit the Add button.
What Happens When My Shopify Free Trial Ends?
Two scenarios will happen when your Shopify free trial ends. They are as follows:
Account deactivation. If you fail to submit your credit card details and select a paid plan during the free trial signup process, your Shopify account will be deactivated.
Automatic upgrade. If you have already added your credit card to Shopify and selected your preferred plan, your free trial will automatically become a paid subscription after your free trial ends.
How Much Does Shopify Cost After the Free Trial?
That depends on what Shopify plan you choose to go for. Here is an overview of Shopify's pricing plans and fees.
Shopify Pricing Plans & Fees
Features

Shopify Starter

Shopify Basic

Shopify

Shopify Advanced

Pricing(USD)

$1/month for 3 months.
Then $5month
$1/month for 3 months.
Then $39/month
$105/month
$399/month

Staff account

1

2

5

15

Store locations

2

4

5

8

Max shipping discount

Not Included

77%

88%

88%

Credit card fees (online)

5%+30¢

2.9%+30¢

2.6%+30¢

2.4%+30¢

Transaction fees if not using Shopify Payments

5%

2%

1%

0.5%

Full online store

Not Included

Included

Included

Included

Abandoned card recovery

Not Included

Included

Included

Included

Advanced reports

Not Included

Not Included

Included

Included

Advanced report builder

Not Included

Not Included

Not Included

Included

Automated third-party shipping rates

Not Included

Not Included

Not Included

Included
Note: The prices may vary depending on your territory and region. You can get up to 25% off your Shopify plan if you are willing to pay for your first year's service upfront. Visit Shopify's pricing plan section for the latest region-specific offers.
There's also a point-of-sale (POS) add-on available - Shopify POS Pro, which lets you use Shopify to sell both online and in physical locations.
Basic POS features (Shopify POS Lite) come bundled with all Shopify plans except for the Starter plan. The Shopify POS Pro, which costs $89 per location per month, unlocks more advanced functionality.
Which Shopify Plan Should I Choose After the Free Trial?
When your free trial ends, you get the option to commit to a Shopify paid plan so you can sell products on Shopify. Choosing the right Shopify plan depends on your budget, business scale, and goals.
Shopify Starter: suitable for business owners who want to sell online across social media platforms or add a "Buy Button" to their existing websites.
Shopify Basic: suitable for small or newly-built businesses with a larger inventory and looking for the cheapest plan to get a fully functional eCommerce website.
Shopify plan: suitable for growing eCommerce business owners with high-volume online stores with many customers.
Shopify Advanced: suitable for large businesses and enterprises looking for an advanced e-commerce solution to deal with high-volume stores and store traffic.
How to Cancel Shopify Free Trial?
You can cancel your Shopify free trial anytime. Here is how to do it.
Step 1: Log into your Shopify account and go to Settings > Plan.
Step 2: You will get information on your current plan, your next billing date, and any payment method you've set up. Hit Deactivate Trial.
Step 3: Click on Cancel Subscription and Deactivate Store.
Step 4: Shopify will ask why you want to deactivate your store. Select your preferred reason and hit Continue.
Step 5: Enter your password to deactivate the store.
Note:
You will not be able to access Shopify free trial using the same email address.
Your data and configuration will be saved for 30 days after you cancel the free trial.
Magento Support
& Maintenance Services
Make sure your M2 store is not only in good shape but also thriving with a professional team yet at an affordable price.
Get Started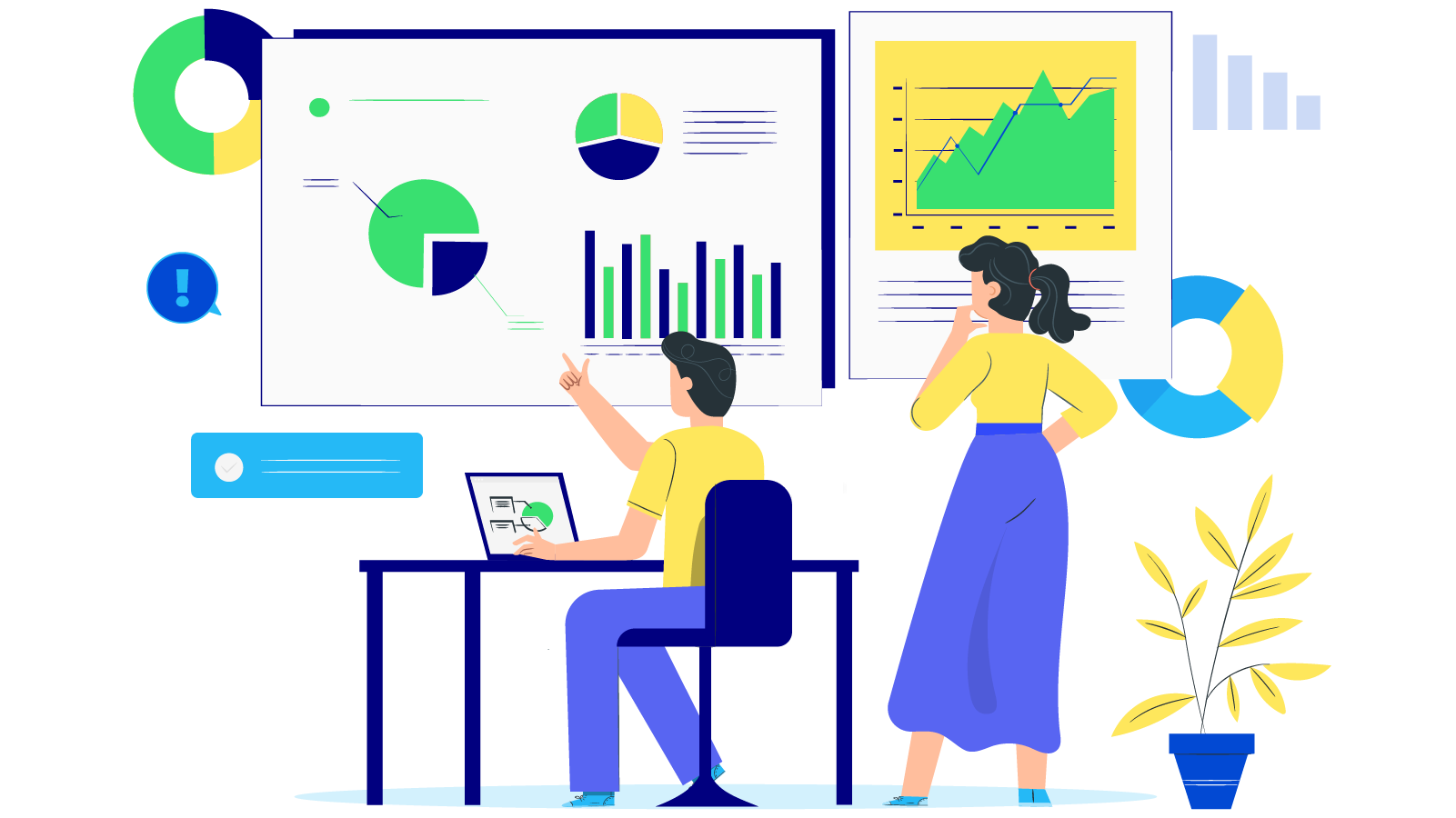 New Posts


Subscribe
Stay in the know
Get special offers on the latest news from Mageplaza.
Earn $10 in reward now!