Shopify vs Squarespace: Which Platform Should You Choose?
The Most Popular Extension Builder for

Magento 2
With a big catalog of 224+ extensions for your online store
If you plan to start an online store for selling goods or services, you will look for the best eCommerce platform that satisfies your demands.
Two of the well-known providers in this realm are Shopify and Squarespace, as they allow business owners to set up their online shops or sites without knowing a line of code.
In this article, we're going to give you a thorough review of these platforms, taking a closer look at what each has to offer. Then you can decide which is the most suitable for your business needs.
Table of contents
Shopify vs Squarespace: Overview
Shopify stays in the list of the most outstanding e-commerce platforms all over the world. This enables you to set up online shopping websites that perfectly integrate with social media, upload products, shopping cart, order processing, and payment features. With its professional design and user-friendly interface, Shopify achieved 1 million users in October 2019.
Shopify offers you a large quantity of themes that can be customized to address your branding needs. You can sell both physical and virtual products on this platform.
Compared to Shopify, Squarespace is the old kid on the block. However, they share a common thing: helping people set up their online shops without any coding knowledge.
The Squarespace platform was born in 2003 in the United States. It got started as a blog hosting service, but it finally grew into a renowned platform. The Squarespace technology succeeds in providing a site builder that's not only perfect for SEO but also ideal at making your online business stand out from the competition.
Shopify vs Squarespace: Advantages and Disadvantages
Shopify
| Shopify Pros | Shopify Cons |
| --- | --- |
| Packed with thousands of incredible shopping features | You need to pay transaction fees when using Shopify Payments |
| Many add-ons and extensions to integrate with your tools | The cost of the tools and apps you use can add up |
| Attentive and enthusiastic customer support from email and live chat | It may take more time to get used to Shopify than Squarespace |
| Hundreds of user-friendliness built-in and a considerable knowledge base |   |
| Free and premium templates to select from |   |
| A large community where you can look for answers for your questions |   |
| Multi-channel selling via Facebook and Instagram |   |
| Integrations with offline sales solutions |   |
Squarespace
| Squarespace Pros | Squarespace Cons |
| --- | --- |
| Plenty of stunning templates | Payment methods are restricted |
| Integration with offline selling options | No marketplace or app store for extensibility |
| Excellent blogging tools for your content marketing | Fewer chances for selling than Shopify |
| Reasonable pricing options |   |
| Monitor your store's performance with the analytics system |   |
| Great at print-on-demand selling |   |
| Multi-channel selling via Facebook and Instagram |   |
| Integrations with offline sales solutions |   |
The Comparison Between Shopify and Squarespace
Shopify vs Squarespace: Ease of Use
Shopify
Shopify provides the most comprehensive list of features and apps, enabling you to sell through various platforms. With its drag and drop design, you can easily click, move, and drop elements anywhere on the page. Besides, Shopify offers a clear interface with visual cues so that you never feel lost as designing your online shop.
Squarespace
With other platforms, such as WordPress, you make adjustments and edits in the backend, and only know what it will appear live when you preview it. Squarespace is much clearer. You create text, insert photos, and how your site looks like on screen is how it will appear when it goes live.
In addition, with Squarespace's app, you can make changes to your site from your smartphone. And there's nothing to worry about if you lose the internet connection. If you go offline, any incomplete work will remain for you.
Shopify vs Squarespace: Customer Support
Shopify
It is vital for any business to have access to tech support. You never predict what kind of issue you might run into.
If you choose to use Shopify, customers will get 24/7 customer support. Moreover, you can reach out to Shopify's support team via different social media platforms and email. If you're the type of person who likes quick answers, you can always contact their 24/7 live chat support.
Squarespace
Squarespace does offer a range of support options:
Live chat from Monday to Friday
24/7 email support
24/7 social media support through Twitter
Video tutorials
Community forum
In-depth knowledge base
However, it doesn't currently provide phone support like Shopify. Instead, the Squarespace knowledge base is filled with articles, instructions, and video tutorials. You also can register for webinars or participate in discussions on the community forum.
Shopify vs Squarespace: SEO & Marketing
Shopify
Shopify provides a variety of SEOs tools at your disposal. It doesn't give you every trick in the book, but most significant areas are included, from header code to customer URLs. When you upload products, Shopify suggests some SEO best practices.
Shopify has an in-house analytics tool to help you track your store's performance, such as returning customer rate, real-time insights, or your store's total sales. Besides, you can utilize Google Analytics with your shop to discover more detailed data. For example, you can keep track of sales, analyze your consumers' behavior, etc.
This platform does offer built-in email shout outs. You can perform email marketing strategies from your Shopify shop via 3rd party apps, like Campaign Monitor, Constant Contact, Avada, Klaviyo, and Privy.
Squarespace
Squarespace comes with the most amazing tools to enhance your SEO ranking, such as managing your title, including keywords and alt text.
There are instruction posts in the support pages of Squarespace, giving a comprehensive introduction to SEO. In order to set up a Squarespace store, you can get assistance from organizations like Lucrative Studio . If you are beginners, you might feel overwhelmed, but keep patient to reach through it all.
When it refers to marketing, you can choose Squarespace's all-in-one platform - Email Campaigns or integrate MailChimp. This in-house system manages to unify your brand across any aspect of your site, from your homepage to your marketing messages.
Shopify vs Squarespace: Selling Offline
Shopify
Shopify has its own POS system, which is tailored to sync smoothly with a Shopify website. You'll have to download the Shopify app and purchase some forms of hardware. Depending on which plan you choose, a transaction fee of 2.4% - 2.7% is required for every offline order.
Squarespace
If you want to sell offline with Squarespace, you'll have to install the Square Commerce app and a Square card reader. For each offline sale, Squarespace charges you a transaction fee of 2.6% - 3.5% and a processing fee of $0.10 - $0.15.
Shopify vs Squarespace: Mobile Apps
Shopify
Shopify offers a list of apps. The primary Shopify app enables you to edit and modify aspects of your store from far away. Also, you can take advantage of this app to check basic statistics.
Moreover, there is a Shopify app that focuses on supporting the point of sale functionality. It allows you to take orders and payments for products in a variety of locations.
With these two Shopify apps, you can keep track of your store from a mobile device. Shopify also builds its own app store, which is excellent for advancing your online shop's functionality and performance.
Shopify App Development
Let's build your Shopify App in the way you want, for your needs!
Learn more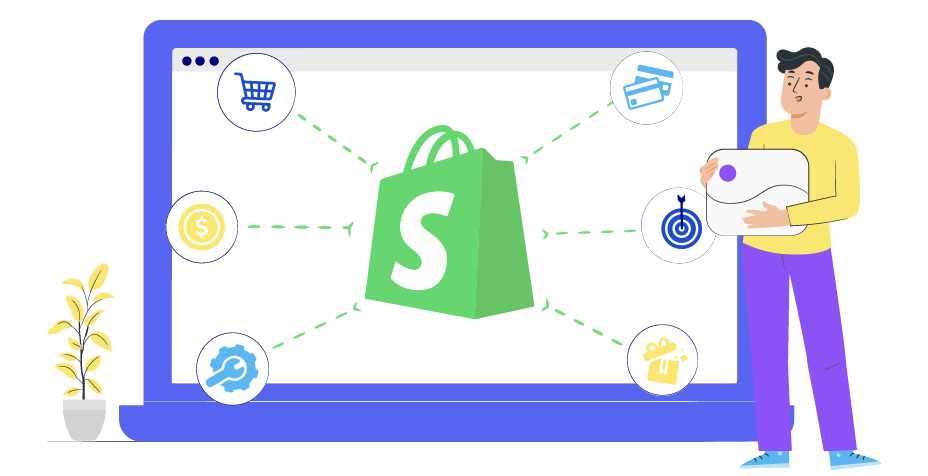 Squarespace
Squarespace provides you access to multiple apps for analytics, commerce, and Squarespace site management. The Squarespace overall app lets you make changes to your site, such as content, and respond to comments.
Shopify vs Squarespace: Analytics
Shopify
When it refers to analytics and reporting, Shopify does much more than Squarespace. You can monitor everything, including traffic sources, website browsers, customer reports, sales reports, behavior reports, financial reports, and acquisition tracking.
If you can prove yourself to any shareholders or stakeholders, you can generate your own Shopify reports. Plus, you can observe customer behaviors to know who is visiting your shops and why. Shopify also provides stock level emails and notifications, which can make sure your store never runs out of your most favorable items.
Squarespace
Squarespace creates its own software built-in which can help you track things such as revenue, total order numbers, and customer behavior. This platform does integrate with Google Analytics, so you can take your statistics to the higher level.
Shopify vs Squarespace: Pricing
Shopify
Shopify has five different pricing options, including:
Shopify Lite: $9 monthly
Basic Shopify: $29 monthly
Shopify: $79 monthly
Advanced Shopify: $229 monthly
Shopify Plus: packed with extra features for large-scale businesses, starting at $2000 monthly.
If you choose to pay 12 months, you'll receive a discount of 10%. And 24 months grants you 20%.
To help you make your decision, we introduce some of the main differences between the plans:
Shopify Lite does not support features for designing and building an e-commerce website. It would be a great choice if you sell via a Facebook page, point-of-sale, or a current website.(Starting June 2022, this plan will be replaced by the Shopify Starter plan for $5/month)
Except for Shopify Lite, all Shopify plans provide the abandoned cart recovery feature.
Gift cards are provided in Shopify, Shopify Plus, and Advanced Shopify plans.
Only Shopify, Advanced Shopify, and Shopify Plus support advanced reporting.
Squarespace
Squarespace offers four pricing options. Two are classed under "websites", while the rest is for "online stores".
Under "online stores" you can select between:
Basic plan: costs $26 per month charged yearly, or $30 if you want to pay monthly.
Advanced plan: costs $40 per month charged yearly, or $46 if you prefer paying every month.
Meanwhile, you can choose the following options under "websites":
Personal plan: costs $12 per month charged annually, or $16 if you choose to pay every month.
Business plan: costs $18 per month charged annually, or $26 if you prefer monthly billing.
Now you might not understand why they offer "websites" packages, separating from other "online stores" options. Well, it's very simple. If you think about it, not every online business has their e-commerce stores. Therefore, this package is the most appropriate for that type of website.
There are some differences between the two options:
You cannot sell online, leverage developer mode, and include javascript and CSS to your site if you select the Personal.
All sales created through the Business plan require a transaction fee of 3%.
The Personal plan is for two only, while other pricing plans do not restrict the number of contributors.
Only the Advanced plan provides the all-significant abandoned cart recovery function.
If you subscribe to the Basic, Advanced, or Business plans, you'll get a free Google Apps account for one year.
The "online store" option provides e-commerce reporting services.
The annual subscription gives you a free custom domain.
Final thoughts
If you are running an online business that is growing dramatically, you should opt for Shopify. This platform was designed mainly for creating and managing online shops. On the other side, Squarespace is perfect for small or new businesses with restricted digital store functionality.
The secret is to consider your requirements and understand the best feature for your e-commerce website. That's how you can come up with your decision quickly.
Related articles:
Website Support
& Maintenance Services
Make sure your store is not only in good shape but also thriving with a professional team yet at an affordable price.
Get Started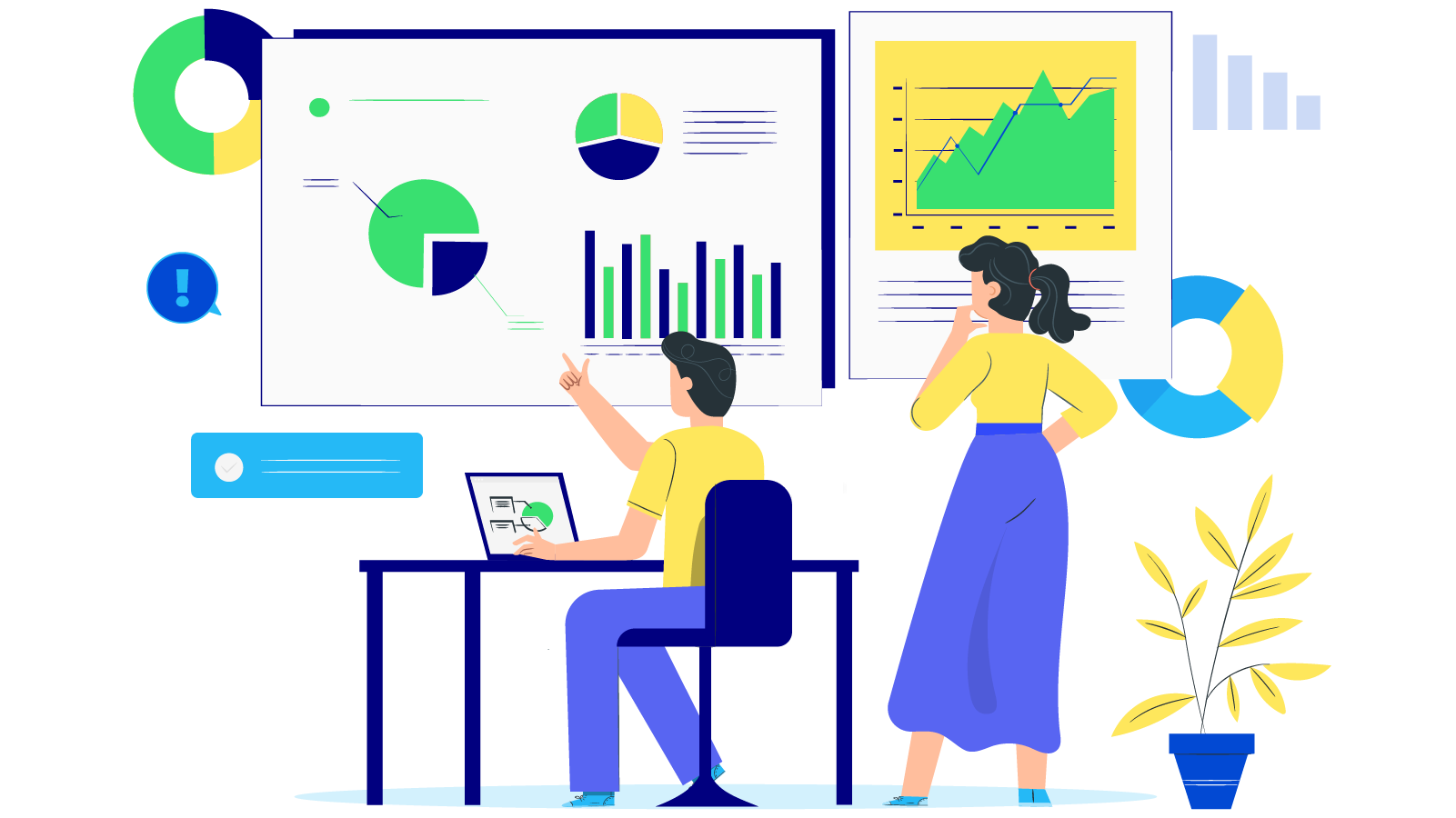 New Posts



Subscribe
Stay in the know
Get special offers on the latest news from Mageplaza.
Earn $10 in reward now!