Magento Commerce Cloud Review: Features, Price, Pros & Cons
The Most Popular Extension Builder for

Magento 2
With a big catalog of 234+ extensions for your online store
Consumers today expect a flawless shopping experience. For merchants, it's the demand in high-performance websites. This puts pressure on both web developers and business owners to find a robust eCommerce solution that satisfies all users' needs.
Magento has a high reputation as one of the best eCommerce solutions, allowing users to build a solid online presence. In this post's scope, our topic will be gourd Magento Commerce Cloud.
As the latest offerings of Magento, what's unique about Magento Commerce Cloud? And its core benefits? Together, let's dive!
Table of Contents
About Magento Commerce Cloud
Magento Commerce Cloud or Adobe Commerce Cloud (earlier known as Enterprise Cloud Edition) is an automated hosting platform that's specifically created for Cloud solutions.
In technical jargon, Magento Commerce Cloud is a PaaS (platform-as-a-service) hosted on AWS (Amazon Web Services), along with some advanced options. Users can get benefits from PaaS-based environments to run their online businesses with enhanced security and less effort required.
Put simply, you can consider Magento Commerce Cloud a comprehensive eCommerce solution for online stores' smooth performance.
Magento Commerce vs. Magento Commerce Cloud: Key differences
For a more detailed assessment of this Magento's Cloud version, let's have a brief overview of all Magento editions. What're these differences? In which points does Magento Commerce Cloud perform better?
First of all, Magento Commerce Cloud is the updated version of the Magento Commerce edition. It means that this Cloud solution includes:
All Magento 2 Commerce on-premise features

Plus enhanced Could infrastructure hosting
In other words, Magento Commerce Cloud is an eCommerce platform that includes a Commerce license and cloud-based hosting.
Compared to other versions (EE and CE), apparently, Magento Commerce Cloud was the last launched, still the one most powerful and costly. It's developed to simplify the web development process with core benefits (only having in the Cloud option):
Enhanced security with Fastly Web Application Firewall (WAF) and DDoS services

Fast Page Loading with Content Delivery Network (CDN)

Blackfire Profiler and New Relic APM for performance testing

Cloud availability SLA up to 99.99%

Performance monitoring tools and PCI compliant

Bitbucket and GitHub

Global availability
Magento Commerce Cloud architecture
Adobe Commerce Cloud provides users with 2 options:
Each has its own architecture that guides the development and deployment process of your Adobe Commerce plan.
Starter projects
The Starter plan architecture supports up to four environments:
Integration — Offer users 2 testable environments. Each includes an active Git branch, database, caching, web server, configurations, some services, and environment variables, as well

Staging — The Integration branch will merge to the Staging environment when code and extensions pass your tests. Staging includes the active staging branch, database, web server, caching, 3rd-party services, environment variables, configurations, and some services (for instance, Fastly and New Relic)

Production — All code merges to master for deployment to the Production live site once it is ready and tested. This environment includes the active master branch, database, web server, caching, 3rd-party services, environment variables, and configurations

Inactive — Provide an unlimited number of inactive branches
Pro projects
The Pro plan architecture comes along with three significant environments:
Integration — A testable environment that contains a database, web server, cache, some services, environment variables, and configurations. Before merging to the Staging environment, you can develop, deploy, and test your code

Staging — Used for pre-Production testing and contains a database, web server, caching, 3rd-party services, environment variables, configurations, and other services, like Fastly or New Relic

Production — For your data, services, caching, and storage, the Production environment features a three-node and high-availability architecture. This is your store's live environment, including variables, customizations, and third-party services
Magento Commerce Cloud: Core features
Ece-Tools Package
Eco-tool Package is a set of scalable and exclusive deployment tools designed specifically for merchant requirements. It comes with crips and commands that simplify the Magento Commerce Cloud process, including:
Cron management

Verify project configuration

Deploy to a Docker environment

Apply Magento custom patches and fixes
All these tools enable you to manage and deploy Cloud for Magento Commerce projects effortlessly and effectively.
Combining all variants into a single package makes it easier for merchants to update their cases, while Magento can focus on delivering updates more rapidly and with higher quality.
Cloud-hosted platform
In simple terms, the Cloud is an electronic structure allowing data to be stored across multiple computers and then served up via networks like the Internet. The Cloud functions as an enormous store, processor, and space.
As a Cloud-hosted solution, Magento Commerce Cloud works on the same merchandise. That's being said; its performance is outstanding in many aspects compared to traditional hosting:
Increase server uptime _ Because of cloud hosting, the system of interconnected servers makes sure there's no single point of failure. It means any downtime or loss on a single server can't result in extended downtime for your applications and website

Cost-efficiency _ You don't have to be concerned about the capital expenditure on infrastructure since providers are responsible for that. You only have to pay for the used services and resources

Enhanced security _ Cloud hosting offers users secure and encrypted solutions, backup recovery, firewalls, SCIM identity management, data separation, and storage segregation. All create a well-established infrastructure with multiple layer security

Higher scalability _ Allows users to allocate resources efficiently in response to a website's or application's needs. You can even add/ reduce storage, bandwidth, RAm, or other resources in the cluster of servers with no difficulty

Latest technology _ Making use of cutting-edge technology, Magento Commerce Cloud enables you to integrate and customize your websites automatically and systematically based on your business's preferences
Along with all these benefits, since Magento Commerce Cloud runs on AWS and is managed by the Magento team, you have no worry about finding a reliable hosting provider. Plus, there's also a dedicated team who helps your web perform in its most efficient way.
Enormous administrative suite
Any of Magento's solutions come with a comprehensive administrative suite that allows you to manage even the most complex tasks with ease.
Magento Commerce Cloud, on the other hand, has features that are unique for advanced eCommerce operations. Below are just a few.
B2B features
Magento B2B features are the most outstanding enhancements of Magento Commerce and Commerce Cloud in comparison to the Open Source edition.
Developed based on the needs of wholesale merchants, Magento Commerce Cloud allows implementing complex organizational hierarchies via several advanced tools, such as:
Company accounts

Quick checkout options

Requisition lists

Company Credit

Company Payment

Shared Catalog

B2B Quote and so forth
Page Builder
Page Builder is another exclusive tool of Magento Commerce and Magento Commerce Cloud. Its power comes from the ability to build out unique pages and manage content in the most user-friendly manner - Via dragging-and-dropping page elements.
The tool provides a system of pre-built controls known as "content types," which includes four categories and displayed in the Page Builder's menu, specifically:
Layout

Elements

Media

Add Content
You can easily create and design your page content via the drag-and-drop functionality and see the live preview on the storefront via the Magento Page Builder.
ElasticSearch
ElasticSearch functions as a powerful catalog search solution. It allows customizing search throughout your whole website. Specifically, Elasticsearch benefits Magento Commerce Cloud users via:
Real-time and advanced search results on products in store's catalogs

Support for multiple languages, stop words, and synonyms

Don't disrupt web visitors while Elasticsearch reindexes

Effective to horizontally scale
The ability of ElasticSearch is scalable, performant, and accurate
Simply put, ElasticSearch is a beneficial tool for merchants who attempt to navigate massive inventories, plus making it easier for your shoppers to search for their wanted items.
Segmentation and personalization
There're many tools in Magento Commerce Cloud allowing you to divide clients into different groups way more precisely than default features in the Open Source edition.
In other words, you can create several segments based on the customer data, for instance:
Basic information gained via customer accounts: Gender, Address, Email Address, Date of birth, etc.

Browsing history

Products are added to customers' shopping carts

Anonymous users and authenticated users
With all the collected data, you can offer unique marketing strategies aiming at different groups of customers for better performance.
Visual Merchandiser
Visual Merchandiser is a set of exclusive tools used for positioning product appearance in the category listing. You can easily organize the display of any product in just a matter of a few clicks.
The unique point of Magento Visual Merchandiser is that it presents each product as a tile on a grid. As the admin, you can manage products in order using drag-and-drop functionality or change the Position value of each item.
Instant purchase
As its name suggests, Instant Purchase accelerates the checkout process by remembering your customers' shipping and payment information. As a result, customers can make an "Instant purchase" for their next shopping time at your store.
For consumers who meet the conditions, the Instant Purchase button will appear underneath the Add to Cart button on the product page when they make a purchase.
Better performance
As mentioned above, Magento Commerce Cloud is hosted on Amazon Web, a strong and reputable platform. With the AWS, Magento Cloud version can offer its users up to 100% growth in the memory storage.
It also comes with unlimited possibilities to manage, scale, and expand a product catalog while still delivering a continuous increase in performance.
In addition, the Magento team optimized various other features like MySQL buffers, REDIS Cache, and ElasticSearch, which resulted in even more speed gains.
Improvement in Pagespeed
High-quality images play a vital role in the success of an online store. They affect directly on conversion rates, and thus on the business sales. Despite the importance of photo quality, high-quality images usually cause a slow loading time because of their large sizes.
To address this matter, Magento has released Image Optimization reducing the image size by more than 60%. Most importantly, this technology is powered by Fastly exclusively for Magento Commerce Cloud only.
Merchants can modify and optimize web images with the Fastly Image Optimization while not affecting the origin server or photo quality.
Advanced security
Magento Commerce Cloud provides users with robust security features in order to relieve merchants of operational responsibility, mainly:
Offer an extra protection layer of Web Application Firewall (WAF), preventing unwanted traffic from entering your site. Plus, provide the most incredible flexibility for customization and progress while reducing the trader's operational responsibilities

Magento Commerce Cloud is already PCI certified as a Level 1 solution provider. This help deter malware inputs, cyber-attacks, and other types of security threats

Built on AWS infrastructure - A mutual obligation security model where all parties have a responsibility to keep up the framework security
Mageplaza helps identify any flaws & weaknesses in your website and fix them before they start costing you a fortune.
Explore More
Magento Commerce Cloud: Pros vs. Cons
Pros of Magento Commerce Cloud
Fully customizable
Like the other editions of Magento (EE and CE), Magento Commerce Cloud reaches an incredible level of customization. This is because it runs on a fundamental level as the Open Source and Commerce editions.
Thus, you can assemble, deploy and develop Magento extensions in the same manner as other Magento 2 installations. Though the deployment process is different, steps for store development are the same, giving you a fully customizable experience.
Still, you will have to access the cloud database via SSH. Plus, you'll need to configure your remote access pub/private keys and interact with the server that way if you need to conduct some database queries.
Git forming
The deployment process is processed via Git - the center of code management and deployment for your Magento stores. This happens each time you update the Magento 2 code. In other words, you will need to push the changes of Magento code to the cloud environment using Git.
This Magento Commerce Cloud feature helps to isolate code pushes, thus ensuring that Magento 2 will deploy each update you make. On the off chance that there are any issues, the server will dismiss the build and revert to the earlier state.
PCI requirements
PCI compliance, for eCommerce businesses, is global proof that your system is secure and all customers' sensitive payment card information is protected. Still, the process of being PCI compliant requires lots of time and effort.
Luckily, Magento Commerce Cloud is already PCI certified as a Level Solution Provider. So you don't have to worry about whether your online store is PCI compliant or not.
Performance tools
Likely the best value feature of Magento Commerce Cloud is its out-of-the-box performance tools. Briefly,
New Relic Services (New Relic APM, New Relic Infrastructure, New Relic Logs): Allow collecting and analyzing data from Adobe Commerce Cloud so that you can better manage and troubleshoot your applications and infrastructure

Blackfire.io: Assist you in testing page performance and obtaining real-time server statistics used while improving your website

ElasticSearch: A powerful search and analytics engine that contains auto-complete search, auto-correction for misspelled words, synonym results for all web content, and many other features. Help increase conversion rates since customers can search more quickly and with greater flexibility

Fastly CDN: Offer services for you to optimize and secure content delivery operations. As a result, your server can process orders more efficiently and effectively
Outstanding scalability
Needless to say, Magento itself is a scalable platform. Magento does come with different solutions so that you can build both small and large websites, as well as anything in between.
And as with most Cloud hosting solutions, Magento Commerce Cloud is scalable enough to meet your demands from catalog size to store management and performance tools.
Cons of Magento Commerce Cloud
Restriction in server access
As mentioned earlier, Magento Commerce Cloud deployment is done via Git pushes. In other words, most of the document framework is read-only. And you properly get some problems with 3rd-party incorporations.
You can create separate read/write areas on the server, but this will complicate your future development process.
The second issue related to server access comes from the appearance of some inaccessible or unempowered procedures in Magento Commerce Cloud. This causes confusion and dissatisfaction during the web development process, plus superfluous deferrals.
High additional cost
Magento, for sure, is a very expensive solution compared to other competitors in the market. The cost for Magento's premium editions are usually based on a store's revenue through the platform.
We won't deny the outstanding results gained via the Magento Cloud edition. Still, it can be a costly platform, especially for mid and small businesses. Magento Commerce Cloud license will vary from $40,000 to $190,000 per year (based on your turnover).
If you choose Magento Commerce Cloud hosting, be prepared to deal with the overhead and complexities that come with this environment.
24/7 Support
Magento Commerce Cloud offers 24/7 customer support, which is a great advantage when it comes to resolving some technical issues. At the same time, you also get help from a dedicated account manager of Magento, who directs you to valuable resources.
That's at least what Magento guarantees to their customers or, more specifically, eCommerce merchants. However, the result is disappointing because of 2 major reasons:
Wait times can be fairly significant if your site is not live (in other words, in development) and you run into an error that requires assistance (on the order of weeks)

If your site isn't up and running, your support ticket priority is reduced, making your tickets less critical than if they were
Dealing with this during development can be time-consuming as well as costly.
Magento Commerce Cloud Pricing
Magento 2 Enterprise Solutions Cloud Edition combines both an Enterprise Solutions license and a hosting license.
Thus, the cost of Magento Commerce Cloud can range from $40.000 to approximately $200.000 annually. This cost is based on the expected annual gross sales revenue.
Magento Commerce Cloud does appear to be a bit costly when compared to other Magento variants. However, because many functions and features are already included in the license fee, you'll save a lot on some website expenditures like hosting and marketing.
Should you choose Magento Cloud?
To be honest, Magento Commerce Cloud is a perfect, end-to-end solution for eCommerce businesses. It provides a great variety of inclusive features tailored to specific requirements of the eCommerce companies.
Magento Cloud Edition will be a great choice if you require:
Seamless Production Deployment and continuous innovations

Rich B2B features

High scalability and customization

Enormous Administrative Suite

Advanced analytics and customizable services for eCommerce usage

Built-in tools for excellent speed improvements and better web performance

Omnichannel Experiences

Enhanced Security
However, all these features are valuable for mid-sized and large businesses.
Due to the number of adjacent services and protections that Magento has integrated into the Cloud edition, mid-sized and large merchants are those who end up getting more value. If you're a startup, then the Open Source edition is a wiser choice.
The bottom line!
Magento Commerce Cloud does appear to be a bit costly when compared to other Magento variants. However, because many functions and features are already included in the license fee, you'll save a lot on some website expenditures like hosting and marketing.
Magento Cloud edition, for sure, is secure and constantly up-to-date while retaining the flexibility of an open-source platform.
If you opt for Magento Commerce Cloud edition, be prepared to increase your budget to cover additional costs and complexities that come with this environment.
Thanks for reading!
Magento Support
& Maintenance Services
Make sure your M2 store is not only in good shape but also thriving with a professional team yet at an affordable price.
Get Started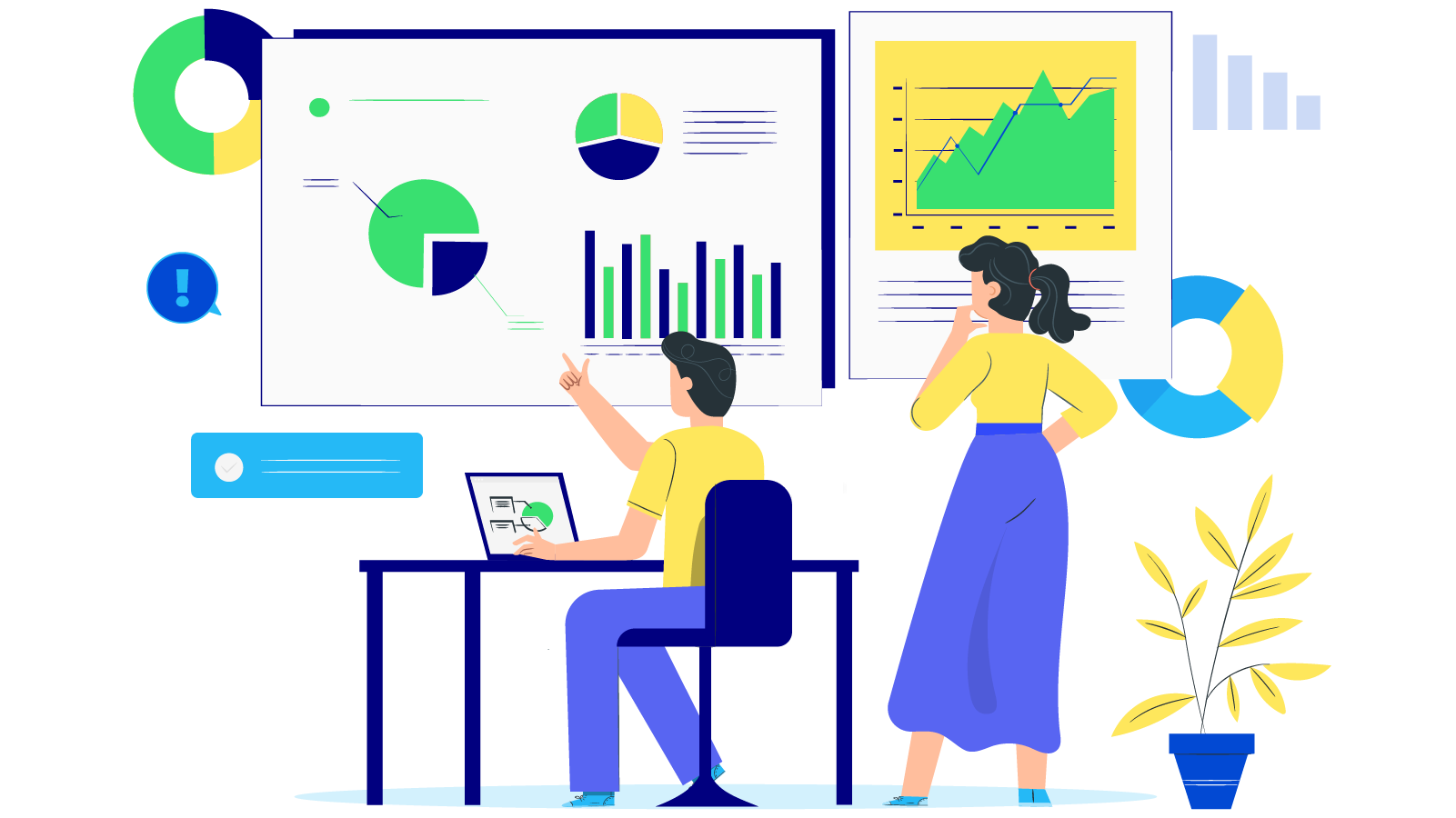 New Posts


Subscribe
Stay in the know
Get special offers on the latest news from Mageplaza.
Earn $10 in reward now!