What is Shopify? How to start your e-commerce with Shopify?
The Most Popular Extension Builder for

Magento 2
With a big catalog of 224+ extensions for your online store
Owning a professional online sales website and creating a stable source of income is always the desire of businesses. They are often looking to expand their sales channels as well as for those who are selling online through social media like Facebook, Instagram, etc. and want to own a website to take your brand to the next level.
One of the most popular e-commerce website platforms that allow you to sell online with the most outstanding features is Shopify. So, what is Shopify? Guide to register Shopify account fastest?
With the development of the E-commerce platform, creating a website to sell goods has never been easier. For those who are looking to try an international online business, Shopify may be the best option. Shopify has grown and become one of the top choices for e-commerce businesses.
Table of contents
What is Shopify?
Shopify is one of the e-commerce platforms that allows you to create online shopping websites that integrate with social networking, post products, shopping cart and payment features, order processing, all integrated with Shopify.
With its user-friendly interface, professional design, and ease of use, Shopify is accelerating to 1 million users in 2019.
Shopify was established in 2006 by Tobias Lutke, Daniel Weinand, and Scott Lake. At first, three founders started their website called Snowdevil, which sells snowboarding equipment.
But Tobias, who is a programmer, is disappointed in the existing e-commerce solution at that time. He decided to build his own, which is the story of the birth of Shopify.
Unlike other platforms like Magento or OpenCart, they require knowledge of websites, hosting, or HTML to work. Shopify is explicitly designed for beginners with websites and e-commerce.
You only need to know how to use the internet to be able to own and use Shopify.
Exclusive Offer: Get Shopify 93 days for just $3 + The Online Store Starter Kit
Start a 3-day free trial, then get Shopify 3 months for $1/month plus the premium package designed especially for new Shopify merchants!
Start Free Trial
How does Shopify work?
Shopify is a completed e-commerce platform that allows you to start your online business, grow and manage it.
All you have to do is:
Create and customize your online store
By signing up for Shopify, you will have a 3 day free trial to test all its features. Shopify offers you a comprehensive e-commerce web builder completed with hundreds of templates ready to apply to your site in just a few clicks. Shop owners can customize all Shopify with text, logo, images, and video to complement your brand's look.
Manage your product, inventory, shipping as well as payments
You can configure in the admin interface to add products, change the product images, update price, inventory stock, and test your website before launching to ensure that both desktop and mobile are ready for public view.
Shopify works with more than 70 payment gateways and checkouts in more than 50 languages, which makes it easy to sell products anywhere in the world.
Shopify is a cloud-based and hosted platform. It means that you do not have to care about maintaining the upgrading of the software or the servers.
What are the pros and cons of Shopify?
To become one of the most popular e-commerce platforms, Shopify has its reasons. It brings many advantages to shop owners.
Ease of use
This is the biggest reason why e-stores love Shopify. Customers do not need to be a developer to create and launch a store. They do not even have the basic knowledge of coding or HTML like Magento to configure in the admin.
With Shopify, you can design a user-friendly online store, post products, create sales, and promotion. If you need to edit your store, you can do it yourself.
Award-winning customer support
A client can be supported by the Shopify team 24/7, any time of the day, any day of a week. You can get help from emails, chat, or by phone. Self-help options are also available with a massive library of self-support documentation. You can use it to discover everything that this platform offers. If you want to access the Shopify's Help Center, you can click here.
Beautiful interface with huge themes store
Shopify offers sellers many entirely free website interfaces in the Shopify Theme Store.
In addition to the available themes, Shopify Theme Store also has different paid themes that have eye-catching interfaces.
The appealing look of your store influences the majority of shoppers. Shopify themes are created with trust and professional designers. You can try applying the demo to your store and decide if it meets your store's image.
All-in-one e-commerce solution
Shopify is well known as an e-commerce platform with all in one package. Hosting, themes, cart functionality, and sales channel are all handled by Shopify. This can help save a significant amount of time, money, and resources to build an online store.
Excellent site performance
It can make your customers frustrated if the loading speed of your site is slow. The number of sales can decrease significantly. Clients are more likely to leave a website if they need to wait for more than three seconds to load.
Site performance is a critical factor for online stores and avoids losing potential customers. You can create by yourself an online shop by Shopify and test its performance on BitCatcha. I tested with my own Shopify website and the result is A+. It means that Shopify loads fast.
Sell products on multi-channels
Shopify allows shop owners to sell on different channels. Here are some supported channels by Shopify that you can integrate products easily.
Facebook - Sell your Shopify items on a Facebook page

Amazon - Connect your store to Amazone Professional Seller

Pinterest - Sell your products directly through pins

Mobile Apps - Sell on the apps that you build
Click here to learn more about these features.
Boost sales with Shopify Abandonment Cart Recovery
Shopify Abandonment Cart Recovery is built to help store owners follow up with the customers who had chosen products, but they did not complete their checkout process for some reason. The reasons maybe they got called away, or they were not ready. It allows sending them an email to remind them of their unfinished carts.
This function has recently been available for all Shopify plans. Before, it is only available for the higher plans. The incomplete buying process is stored as an abandoned checkout. With the details of contact provided by customers, you can send them their abandoned carts reminders, but also you can do that in time intervals, which you can customize in the setting.
Besides having many advantages, Shopify also has the disadvantages that store owners need to take a look before deciding to use.
Difficult to customize
The ease of use with almost all the essential features that new businesses need to build an online store is the advantage, but it also can be the disadvantages for some stores as every company has specific requirements. It is not easy to customize on Shopify as its language is Liquid, not an open-source platform.
Especially, all themes in Shopify are coded by Liquid language. It means that it is hard to customize themes unless you know more in the coding of Liquid language or need to hire a developer who has in-depth knowledge of Shopify coding to do it for you.
It had better choose a premium theme with the support if you want to customize it. This will save your money instead of coding it by yourself.
Useful apps but pricey
Shopify does not usually have the features to meet those particular needs. This is the reason where the add-ons and Shopify development appear. Many traders end up needing to buy some add-ons to optimize their online business. Most of Shopify's current plugins charge monthly.
Although you can get many useful plugins from the Shopify app market, many of them are not free. However, if a particular paid apps can help you save time or simplify your workflow, it might be worth to pay for them. You can pick them carefully and only go for ones that you cannot live without.
With Shopify Pre Order Apps you can sell products even when they are out of stock by providing users an option to pre-order products, what can significantly increase your revenue.
How many Shopify's plans?
There are five Shopify pricing options that you can choose. The suitable selection depends on your budget, plan to develop.
The five Shopify pricing options are:
Shopify Lite
Since June 2022, Shopify has replaced the Lite plan with a new Starter Plan
The Shopify Lite is the cheapest solution that you can find at Shopify. Store owners only need to pay $9 monthly to use it. The main difference between Shopify Lite and other plans is that it is not a real online store with a shopping cart.
The Shopify Lite plan integrates with an already existent website or social media page. It means that you need to have a full website which already configured with hosting, a domain, and everything. It will help add e-commerce functionality to your stores like a blog or the information site.
Basic Shopify
This plan costs $39 per month and gives you all the basic things you need to start a new business, including two staff accounts, 24/7 support, unlimited products, an online store with blog and sales channels.
This plan is suitable for the new small established websites. You only need a beautiful and functional online store, but you do not want to pay for the features in the more expensive Shopify plans.
Check out Shopify Basic's features
Shopify standard
This standard plan is slightly more expensive than the basic one. The cost per month is $105 per month. You will get everything like in the Basic Shopify plan. But the number of staff account is 5, and the locations are 5.
Besides, you will get more features compared to Basic Shopify like Gift Cards and Professional reports.
The professional plan works well for companies that have a plan for scaling up quickly. If your site brings in more than $5000 per month, this option is a good idea.
Check out Shopify Standard's features
Shopify Advanced
With $399 per month, it is the most expensive plan on the market. It comes with 15 staff accounts. You will be able to access an advanced report builder and third-party shipping rates. The best part of this Advanced pricing plan is that everything is unlimited.
You can free to upload as many products as you want and post as many videos and images as you need. The plan serves companies that would rather have their shipping handled by a third party.
It's an excellent option for high-revenue companies which has a revenue of over $10,000 per month. The store owner can save a bit of money with the decreased transaction.
Check out Shopify Advanced's features
Shopify Plus
Shopify Plus is designed especially for the enterprise-level system and high-volume enterprise brands. The main advantage is to provide more control, customization, and automation for your standard commerce setup, combined with faster speeds and better omnichannel services.
For the price, you must contact Shopify to receive a quote, and it is going to be around $2000 per month. If you have a large team, and you do not want to spend too much time managing your order, this is an excellent way to automate.
Besides the monthly subscription fee that you need to pay for each Shopify plan, you need to pay the transaction fees if you are using an external payment gateway. The transaction will not be applied for Shopify Lite and if you are using Shopify Payment. The additional fees will be applied 2%, 1% or 5% for Basic Shopify, Shopify Standard, and Shopify Advanced, respectively. The transaction fees drop due to the increase in the volume of your store.
The payment gateway providers charge the credit card fees based on what your customers used to purchase. The rate for an online credit card separates following for each subscription plan:
Basic Shopify plan: 2.9% + 30 cents
Shopify Standard: 2.6% + 30 cents
Shopify Advanced: 2.4 % + 30 cents
While the rate for an offline credit card is below:
Basic Shopify plan: 2.7%
Shopify Standard: 2.5%
Shopify Advanced: 2.4%
The fees are calculated based on the transaction, not per item. It means that if your customers purchase many products one time, you will be charged once.
How to sell your products on Shopify?
Choose products to sell
The first step to build an e-commerce business is to determine which product you want to sell directly to consumers. This is often the most challenging part of starting a new business.
You can find the ideas for products to sell in different ways like on the Internet, advice from people who have experience in the industry. You can survey to collect the idea from consumers.
Once you have a product idea in mind, evaluating the concept is an indispensable step. You need to have a checklist to assess the market to ensure that you have the solution to cope with the challenge.
In other words, you need to answer questions like
Who are your competitors?

What is the potential market or demand?

Who are your target consumers?

Is there any restriction or regulation of your product?
After landing on a strong product idea, you need to figure out how to obtain your product. You make it, manufacture, wholesale, or Dropshipping. For each type, checking the pros and cons entirely will make you have a clear view and a successful plan.
Step by steps guide on how to set up an e-shop with Shopify
Step 1: Set up your Shopify account
Shopify is one of the most accessible platforms to add products, create discounts, and process orders. The first step to start with Shopify is to register for an account.
For beginners, you'll have a 3-day free trial. This allows you to test and play around the tool before deciding to spend money on it.
The account will be automatically canceled at the end of the trial's duration. Activating it requires a purchased plan.
You can fill all the required information and start by clicking the "Create your store" button.
Once you complete creating your Shopify store credentials, you will be prompted to answer if you are already selling or not. If you have already been doing business, you will also be asked for your current revenue.
The first two questions will bring out several other queries that you need to answer before you can start proceeding. You also have the skip button to select, but it would be great if you can answer them truthfully so that Shopify can recommend you the suitable action to take.
The next part requests you to fill all the necessary information about you and your store.
After selecting the "Enter my store" button, you will see the admin panel. Congratulations on succeeding in the first step in creating your own store by Shopify.
Step 2: Choose your theme store
Shopify has its own official interface store. These interfaces are guaranteed full support from the designer. You can safely use it without any problems.
All themes come with editing tools without having to touch a single line of code. The premium interface comes with more modifications, more features.
However, when starting to create a website, the free interface completely meets your needs.
To find an interface that suits your needs, do the following:
In your admin, you can click the Visit Theme Store button so that it redirects you to the themes store https://themes.shopify.com/ which has all paid and free themes.
You can filter by paid or free, industry, and by feature. You can also sort themes by price, popularity, and most recent.
You can explore the themes by trying this or view the demo to find the suitable one for your e-shop. Once you've found a theme you like, click on the theme image template. You will be provided with more information about the theme, such as whether or not it is mobile compatible.
Scroll down to read some reviews of other users when using this theme.
To view the actual theme, click the View Demo button.
If the theme has multiple styles, you can also view demos of the different styles by clicking on them.
Once you find the theme that you like, you can click the "Add theme" to download it to your theme store library.
After adding the theme to your e-store, you can customize it if you want. It's a natural step.
Step 3: Start setting up products on your stores
First of all, we need to add products to the store. The product page is your great opportunity to show the value of your items to customers' eyes.
To have a useful product page, you need to bring trust and value to your customers when they are looking at it.
By writing a brief product title and detail product description, you convey the features and benefit that your products or service can bring to your client.
They can understand how your products will address a problem that they have before buying this.
One of the critical elements of writing a good product description is including keywords.
Keywords can help your store optimize the search engine as potential customers will enter the keywords in the search section and will find a product like yours on the internet.
You can choose "Products -> All products", fill all the necessary information in the Title, Description, and upload the image.
Your product image is also one of the critical factors of the product page. It helps you convey trust and quality. In this way, customers can imagine how they use this product.
The size of images is smaller than 20MB so that it can be added to Shopify.
Once you completed adding an image, you can edit the Alt Text. It helps you convince internet users by describing what is in the picture. This Alt Text is also used by search engines to understand what is in the image so that it can appear in image searches.
Keep all the text brief, and descriptive, with less than 125 characters is recommended.
You also need to add a price for each product. You can also change the cost to display both the original price and the reduced price on your product page. If the product is taxable, you can click the charge taxes.
Under the inventory section, you will see the option to add a Stock Keeping Unit, which is known as SKU. The SKU may include the number and letters to represent the product of your store and which helps you manage the inventory so you can consider making it understandable based on your own rule.
Shopify can also track the product stock to see if the next number of specific products on your store is in stock if you tick the "Track quantity" field. To help it track, fulfilling the number of available quantity is necessary.
By rolling down, you will arrive at the shipping section. If you are selling digital products, you can leave the field "This is a physical product" unchecked. Otherwise, you may lose sales if you are selling physical products but forget to select this field.
The shipping settings for each product help calculate shipping rates at checkout and label prices during fulfillment by understanding the size and weight of the package and the distance it's traveling.
One of the most appealing offers that customers want when they go for shipping is "Free shipping". Free shipping is considered one of the best incentives nowadays. The utmost benefits of Free shipping programs can give you the reasons why you need to apply it to your store as it can increase sales.
Informing customers free shipping by using the Free shipping bar app in your store is the right choice.
After setting up everything, you can save all the configuration. You can see the product you added to your store by selecting View product. You can continue to add more products or come back and add later even after your store launched.
Step 4: Create a collection
A collection part allows you to organize products into structured groups. There are two types of collections that you can create: a manual collection and an automated collection. A manual collection includes only the products that you choose individually.
Manual collections take more work to create and maintain but can be the right choice for small or specialized collections that you intend to curate personally.
An automated collection uses selected conditions to include matching products automatically. This is ideal for businesses with a large inventory of products.
Step 5: Set up payment providers
There are two types of payments: online payment and offline payment.
To configure the payment, you can go to Settings and choose the "Payment providers".
For the online payment, you can select one of the payment methods: Paypal, Third-party providers, and Alternative payment methods.
The manual payments include Bank Deposit, Money order and Cash on Delivery.
Step 6: Choose the Shopify plan
Shopify gives you 3 days trial, and then you have to pay monthly or yearly. After 3 days, if you do not select the Shopify plan, your account will be deactivated.
Shopify offers you three payment packages as follows:
$39 / month: With an unlimited number of products on the store,

$105 / month: With upgrade options such as gift cards, advanced reports, etc.

$399 / month: Advanced order tracking reports and almost unlimited functionality.
Finally, you completed all the settings for your Shopify. Now, you are ready to sell.
Related post: How To Launch or Publish Shopify Store
Final thoughts
Shopify has become to be one of the most popular e-commerce platforms on the market today. With a huge of tools and a vast community of theme designers, Shopify is an excellent choice for any business owner.
Shopify maybe not the cheapest e-commerce solution on the market today, but it can be the best option for business owners that are serious about investing in the growth of their store. If you have a limited budget on your site, Shopify may not be the suitable choice for you.
However, if you have enough money to invest, it is the all in one platform that includes everything you need.
Shopify vs Magento: Which is better?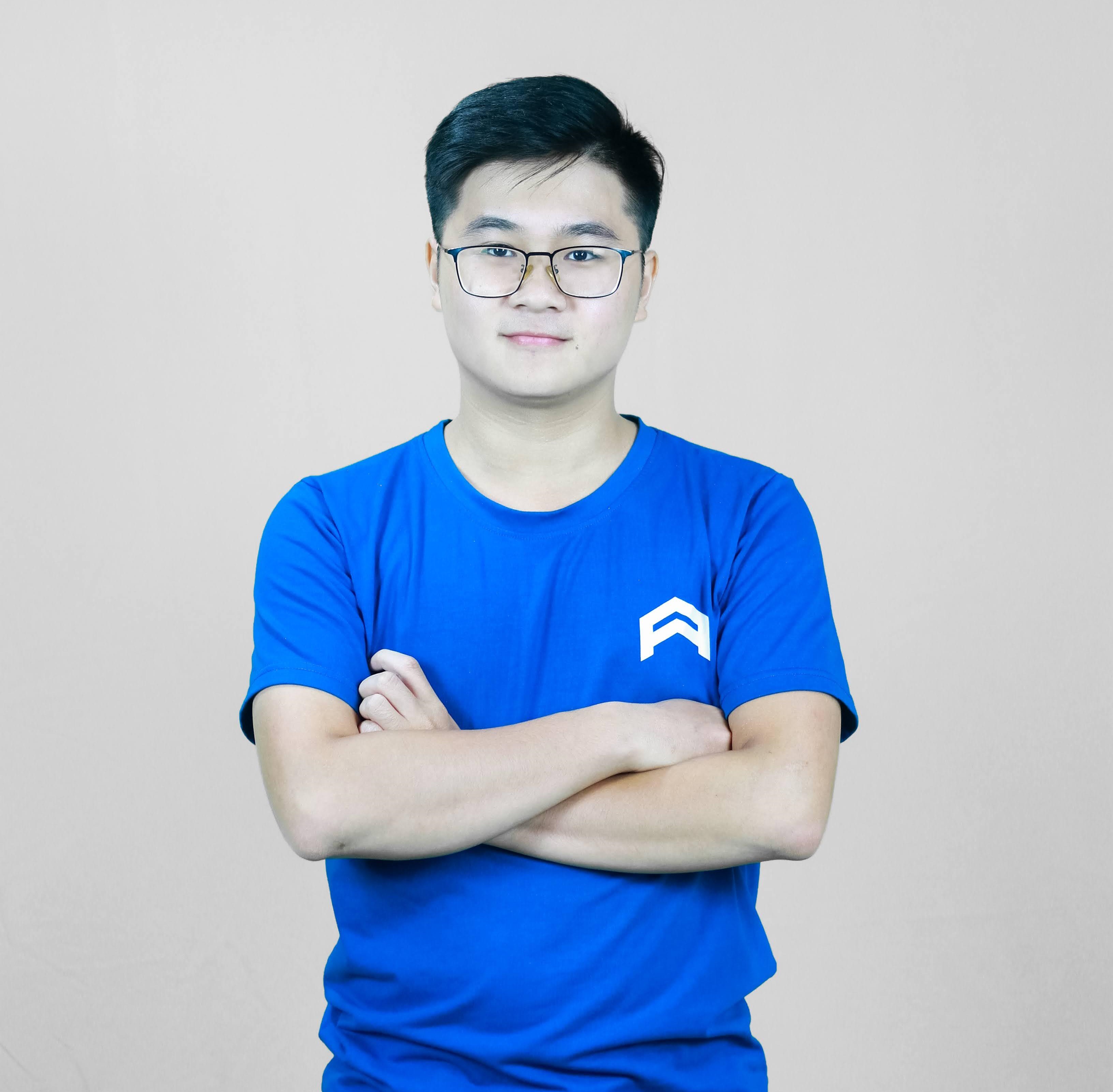 As the CTO of Avada, a company specializing in Marketing Automation Platform, I have over 10 years of experience in software development. I have successfully led Avada's technical team in creating innovative products for our clients.
Website Support
& Maintenance Services
Make sure your store is not only in good shape but also thriving with a professional team yet at an affordable price.
Get Started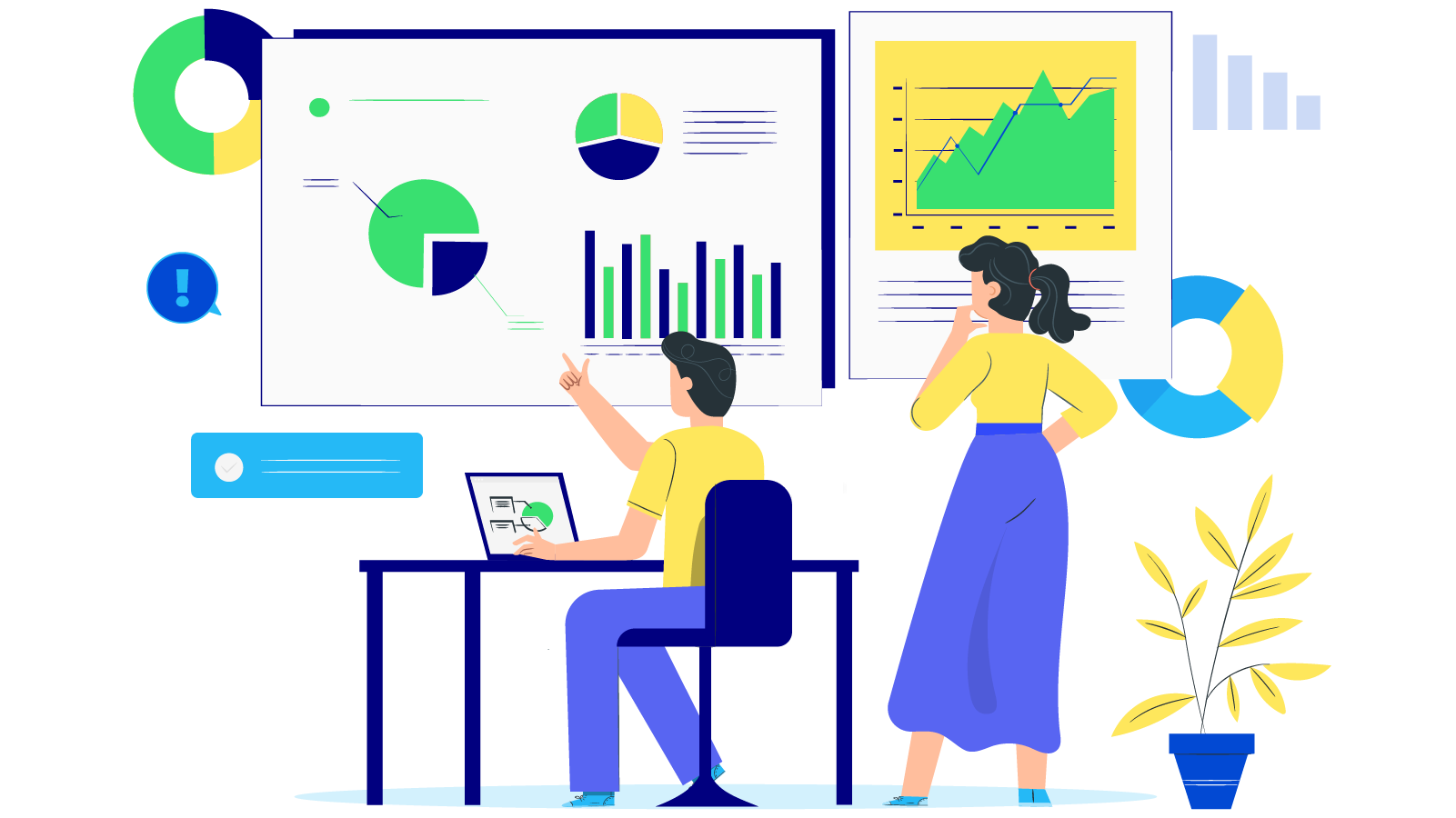 New Posts



People also searched for
what is shopify?
what is shopify plus
what is shopify used for
what is shopify and how does it work
shopify what is it

what is a shopify store
what is shopify lite
what language is shopify written in
shopify what is
what is shopify pos
what is the difference between shopify and shopify plus

what is my shopify
what is shopify built on
what is shopify store
what is shopify retail package
what is shopify platform
what is shopify plus?

what is shopify coded in
2.2.x, 2.3.x, 2.4.x
Subscribe
Stay in the know
Get special offers on the latest news from Mageplaza.
Earn $10 in reward now!