Top 9 Best Magento 2 Payment Gateway
The Most Popular Extension Builder for

Magento 2
With a big catalog of 224+ extensions for your online store
The efficiency level of running an e-commerce store can be measured by how customers are satisfied with the support they get during their customer journey. And a smooth check-out manipulation will surely guarantee customers an enjoyable experience in the very last step of this process. A superior check-out experience should come down with a proper payment gateway to make final transactions seamless for both companies and clients. In fact, some survey analytics have proven the utmost importance of payment types in determining customers' final purchase decisions.
What challenges e-commerce store owners is to wisely select the optimal payment gateway integration for their stores from a wide variety of alternatives on the market. Thorough consideration from different angles and aspects is highly recommended to help stores opt for the best Magento 2 payment gateways among other multiple options.
Table of Content
What is a payment gateway?
An e-commerce payment gateway can be simply understood as a merchant service allowing credit card payment in an online store's existing software. It helps process transactions directly from e-commerce businesses or online stores to the payment processor who later receives money from the customers. The payment gateway can be provided by the bank to its customers, but the certified financial service providers can also supply it as a separate service.
With a payment gateway, customers can easily submit their credit card data with security validation. And this financial information can be transferred between the merchants' payment portal and the acquiring bank.
How does the Magento 2 payment gateway work?
eCommerce payment gateway functions in a closed process that prioritizes customer data privacy and transfer authentication.
The process starts with the customers' desired purchase selection and order confirmation by submitting their credit bureau deceased card data on the final checkout page. Once the submission click is finished, the Magento payment gateway will automatically receive the transaction information and encode payment details.
These payment details will then be delivered to the payment processor. The transaction is then directed to the issuing bank to request transaction authentication. Whether the request is approved or declined by the issuing bank (depending on the margins in the customer's bank account), a response will be sent back to the payment processor. And once the customers receive the response, the transaction processing cycle is completed.
After the bank sends the money through the payment gateway, the payment gateway will send the money to the merchant account. It can be sent in a few minutes or as long as 21 working days depending on the functioning payment gateway.
How to evaluate a Magento 2 payment gateway?
Choosing the right payment gateway for the e-Commerce business greatly contributes to the overall success of Magento stores in bringing customers an optimal checkout experience. The selected Magento 2 payment gateway - in order to optimize its core functions - must be qualified and adaptive to the business' strategic directions and goals. It should fulfill the fundamental requirements for security features, convenience, capabilities, and cost. More specifically, businesses should take these four factors into account when choosing a proper payment gateway for their Magento store:
Security - Refers to how well the payment and transaction details or customers' personal data are protected. Payment fraud must be strictly prevented as well.

Convenience - Refers to how easy it is to integrate for functionality.

Capabilities - Solving queries of what types of payments are accepted or what the other offered options are.

Cost - Consider what types of fees are charged in payment processing or if these fees are made to pay monthly.
There are other things to keep in mind when setting up a payment gateway integration for Magento online stores. First, the selected payment gateway must adjust business size as the applied Magento platform will witness a constant business growth. The Magento platform has two different editions - enterprise and community editions. While the Magento community is limited for small or start-up e-Commerce businesses, Magento enterprise is broadened to the range of both small and developed businesses. Therefore, it's a wise decision to choose a Magento payment processor that can back up for both editions, as the majority of Magento payment gateways do not reach the enterprise edition.
Moreover, to keep customers engaged, stores should provide common credit cards that their customers use to make purchases. Customers would appreciate if more various payment options are given to enable them more alternatives. In this case, an application of a diversity of payment gateways will be the best solution for Magento stores.
Top 9 Best Magento 2 payment gateways
PayPal
When it comes to secure payment, PayPal is an irreplaceable top-pick solution for both clients and store owners. Its reputation in the market has been undoubtedly proven by gaining trust of over 400 million active customers and 30 million merchants.
This method appeals to users for several reasons. PayPal offers free registration to PayPal accounts and free download of the PayPal app. The PayPal accounts allow direct connection with the bank accounts, enabling customers to pay for their online purchases from any devices without using credit cards. The financial security factors are prioritized for customers in the checkout step since sellers will only receive the PayPal account number, not a bank account or credit card number. With PayPal payment gateway, buyers can also make purchases from different currencies without worrying about currency converting.
The fees associated with this payment gateway in the United States are 2.9 percent + 0.30 USD per authorization.
Stripe
Another big name from the payment gateway competition that can compete with PayPal is Stripe. Stripe, a payment company in Australia launched in 2011, has been delivering optimal payment services that support over multi-currency from 46 different countries without having to set up separate merchant facilities.
The gateway offers several outstanding features to gain its deserving position in the market. One of the major benefits is the availability to stay on-site, other than being directed to different sites, during payment. Especially, there are surprisingly no extra fees charged in Stripe integration, from monthly fees, set up fees, minimum charges or card storage fees - everything is made easy and prior to users. Magento business stores in the United States only have to pay the associated rates of 2.9 percent + 0.30 USD per authorization for this extension.
This fully-integrated worldwide platform has brought a new level of payment convenience, from easy recurring and subscription payments setup, easy rebill on customers without storing credit card information, and charges pro-rata availability to the seamless checkout experience. For these reasons, the Magento 2 Stripe extension is the number one recommendation by Mageplaza for global Magento 2 sellers and merchants to integrate into their e-commerce stores.
CartaSi
CartaSi provides great payment services to financial or institutional companies and e-Commerce stores in the Italian market. CartaSi has earned a leading position in electronic money, with 2 billion transactions and a total of 13 million credit cards in circulation. Over 17 million of Italian customers have been persuaded to make regular online products and services through CartaSi.
The integration of CartaSi payment to Magento 2 stores offers unlimited benefits to both store administrators and customers. One of the biggest advantages, along with refund availability or data and chargebacks minimizing the 3D Secure feature, the extension especially focuses on the qualification of CartaSi payment based on order amount's conditions: store admins can set up the minimum and maximum numbers of orders restricted for customers, and once the total of orders has reached the required limitation, a new CatarSi payment method will be suggested and displayed. Businesses running the Italian market should evaluate the importance of CartaSi to consider integrating the CartaSi payment extension - which is optimally available in Mageplaza - to their Magento stores.
SagePay
SagePay works alongside with merchant accounts to give an optimal payment gateway service. What distinguishes this extension from others in the same market is the priorities in payment security and fraud reduction. It's gaining recognition by all major banks and credit card companies with its highest level of card data security - PCI DSS Level 1 compliance which properly protects transactions against fraud. Especially, the Sagepay payment extension on Magento 2 provides additional security layers such as AVS, CVC, 3D Secure authentication.
Besides, SagePay has been designed with Credit Card Vault which stores customers' credit cards as a type of token. The saved token system not only helps protect customer information's privacy, but customers can also enjoy a much faster purchase process since they only have to select the integrated token which takes fewer steps to conduct. As customers' purchase process accelerates, stores can get the money sooner as well.
Specifically, with Magento 2 SagePay extension, stores are offered with the customizable payment processes and interfaces by selecting these 3 integration options: SagePay Direct, SagePay Form, and SagePay Server. This feature allows more opportunities for stores to properly select a suitable integration method for implementation.
WorldPay (Pay360)
WorldPay (Pay360) is one of the most well-known merchant service providers. So far, it has supported over 400,000 merchants in 146 global countries and is estimated to make about over 150M transactions per year. These figures are contributed thanks to the outstanding features that WorldPay has optimized to offer.
For customers, WorldPay (Pay360) introduces more ways to pay through the Virtual Terminal and the pay-per-link features. Customers no longer need to leave the site to make a payment; they can just add their card details on the WorldPay-hosted payment page or others that are integrated with WorldPay (Pay360) payment extension. The details will later be sent to the payment gateway where the payment process is under authorization.
Besides customers, merchants can also benefit from WorldPay (Pay360) integration. This payment gateway is adaptive to any business sizes and shapes in equipping with optimal manager tools to help businesses keep track of transaction information as well as insights and key reports. In addition, merchants don't even have to worry about security since WorldPay is here to offer an upgraded fraud protection system.
Especially, Magento 2 stores can enjoy many other prominent payment features when integrating a Magento 2 WorldPay Pay360) payment extension to their stores, such as WorldPay eWallets payment, Worldpay local card schemes payment, Worldpay vault for card saving and admin order
CommWeb
CommWeb is a payment gateway solution provided by the Commonwealth Bank of Australia (CBA). It is designed to enable businesses using Magento 2 to accept online payments securely and conveniently by providing e-commerce websites with a variety of payment options. Especially in Australia, CommWeb is one of the most favored payment gateways. Therefore, integrating this method into shopping sites to facilitate payment steps is considered an ideal way to improve conversion rates and boost sales.
For the Magento 2 Commonwealth Bank CommWeb, this gateway accepts the most popular cards over the world such as Visa, Mastercard, JCB, or American Express. It also secures online transactions with an internal risk management system and CVN (Card Verification Numbers) verification. Besides, owners can create their own signature for online stores with 3 display types on the Checkout page.
In addition, the CommWeb extension for Magento 2 also provides a simple integration process. Because every configuration step is easy and time-saving, the store administrators do not need any complex connection mechanism. With its robust feature set and benefits, CommWeb stands as a reliable choice for businesses seeking an efficient and secure payment gateway integration with Magento 2.
Moneris
Moneris, also known as Moneris Solutions Corporation, is a leading payment processing company based in Canada. It provides payment solutions and services to businesses across various industries. Moneris offers a range of payment processing options, including credit and debit card processing, online payment solutions, mobile payment solution, and so on.
In Magento 2, Moneris Payment extension of Mageplaza allows store owners to take a wide range of payment methods direcly on their website. With Moneris, customer can also complete their purchases without being forwarded to an external page. Noticeably, the Mageplaza extension supports a feature called Customer Credit Vault which can save customer card information for the next shopping times to process orders quickly.
This convenient payment gateway is considered playing an important role in considerably increasing the conversion rates of the online stores and holding repeat customers.
Barclaycard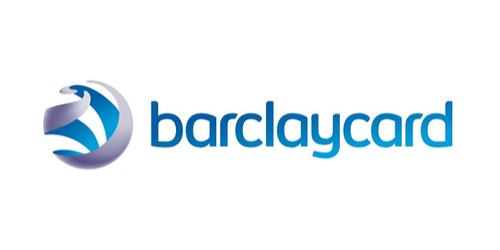 Barclaycard is the brand name for the credit card division of Barclays Bank PLC, one of the largest banking and financial services companies in the United Kingdom. This payment gateway has customers and clients around the world, crossing 40 countries. Barclaycard focuses on providing secure and reliable payment solutions, incorporating advanced security measures and fraud detection systems.
Sharing the same opinion about secure online payment, Mageplaza created Barclaycard Payment extension of Mageplaza as a method for Magento 2 store owners to establish a secure system, eliminating any risks in payments. Particularly, the Mageplaza Magento 2 payment gateway offers high security for shopping with multiple security layers to ensure that transactions are safe. Especially, this design is considered an effective strategy for stores whose customers are mainly in the UK. The option of using a comfortable and familiar payment gateway will encourage customers to increase their spending.
2Checkout
2Checkout has gained trust from over 50,000 merchants all over the world and accepts a diversity of payment methods and currencies to ease customers' checkout process. This payment gateway comes with over 300 fraud rules, with its service getting recognized with several standards such as PCI DSS level 1, GDPR, BBB Accreditation, ISAE 3402 and SSAE 18, Privacy Shield to ensure high security.
For the Magento 2 2Checkout payment, stores are supported with the storing of shopping carts paid via 2Checkout on the 2Checkout hosted page, providing store owners an extra storage space to manage 2Checkout orders better.
The rate per transaction with this cart various based on where the business is located and a high-volume discount are offered for businesses that process more than 50,000 USD a month. A business in the United States is charged at the same rate as the other payment gateways, 2.9 percent + 0.30 USD per transaction.
EBizCharge
EBizCharge is one of the most robust payment gateways available for B2B and B2C merchants using Magento. They provide you with an all-in-one payment platform, including a merchant account, payment gateway, payment integrations, payment collection tools, and more.
The EBizCharge payment platform allows you to integrate Magento payments with your accounting software to eliminate double data entry. It offers natively built integrations to over 100 leading ERPs, accounting software, eCommerce platforms, and CRMs, so even if your business scales, EBizCharge will keep up with your growing system.
On top of functionality, EBizCharge offers advanced security methods including tokenization & encryption, off-site data storage, customizable fraud modules, and PCI-compliance.
Pricing is typically customized based on the exact needs of your business, but expect to save a good amount of money each month.
How to Integrate a Magento 2 Payment Gateway into your Website?
Now that we have covered the 9 most amazing payment methods for Magento 2 platform, let's get into the way to integrate one of them into your website. Actually, the integration process may vary depending on the specific payment gateway provider you choose, but here are the general steps to integrate a payment gateway into your website
Step 1: Choose a Payment Gateway
Because each method will have different benefits and extensions, we recommend customers consider carefully before making the decision to avoid unworthy spending for an unsuitable gateway.
Step 2: Create an Account
Sign up for an account with the chosen payment gateway provider. This usually involves providing your business and banking information.
Step 3: Obtain API Credentials
Once you have an account, the payment gateway provider will provide you with API credentials, including a unique merchant ID, API keys, and other necessary information. These credentials are required to connect your website to the payment gateway.
Step 4: Understand Security Requirements
Familiarize yourself with the security requirements of the payment gateway. Ensure your website is equipped with SSL/TLS encryption to secure customer data and comply with Payment Card Industry Data Security Standard (PCI DSS) guidelines.
Step 5: Choose Integration Method
After the 4 above steps, you have to decide on the integration method that best suits your website's needs. The common options are:
Hosted Payment Gateway: In this method, your customers will be taken from your website to another secure site to complete the payment. Once the transaction is processed, customers are redirected back to your website. This method requires less technical expertise and reduces your website's security responsibilities.
API Integration: On the contrary, you have more control over the payment process. You can create a custom payment form on your website and use the payment gateway's API to handle the transaction in the background. This way offers a seamless user experience but requires more development work.
Plugin/Extension: Plugins or extensions for popular website platforms simplify the integration process by providing pre-built code and configuration options.
Step 6: Install Integration Code
If you choose API integration, you need to develop or install the necessary code to connect your website to the payment gateway. Most payment gateway providers offer developer documentation and code samples to assist you. Follow their integration guides and implement the required code snippets on your website.
Step 7: Test Payments
Before going live, thoroughly test the payment gateway integration. Make test transactions using different payment methods and scenarios to ensure everything works smoothly.
Step 8: Go Live
Once testing is complete and you are confident in the integration's functionality, switch to the live mode in your payment gateway account. Update any necessary configurations or settings to start processing real transactions.
Final Words
Online payment has been a great advancement in digital trading, making checkout easier than ever. The application of an ultimate payment gateway can help accelerate the checkout and money transferring process between merchants and their customers. Magento 2 stores should consider integrating a Magento payment gateway extension to enjoy a full-package payment gateway's feature list as well as the extra features only Magento extensions offer.
Website Support
& Maintenance Services
Make sure your store is not only in good shape but also thriving with a professional team yet at an affordable price.
Get Started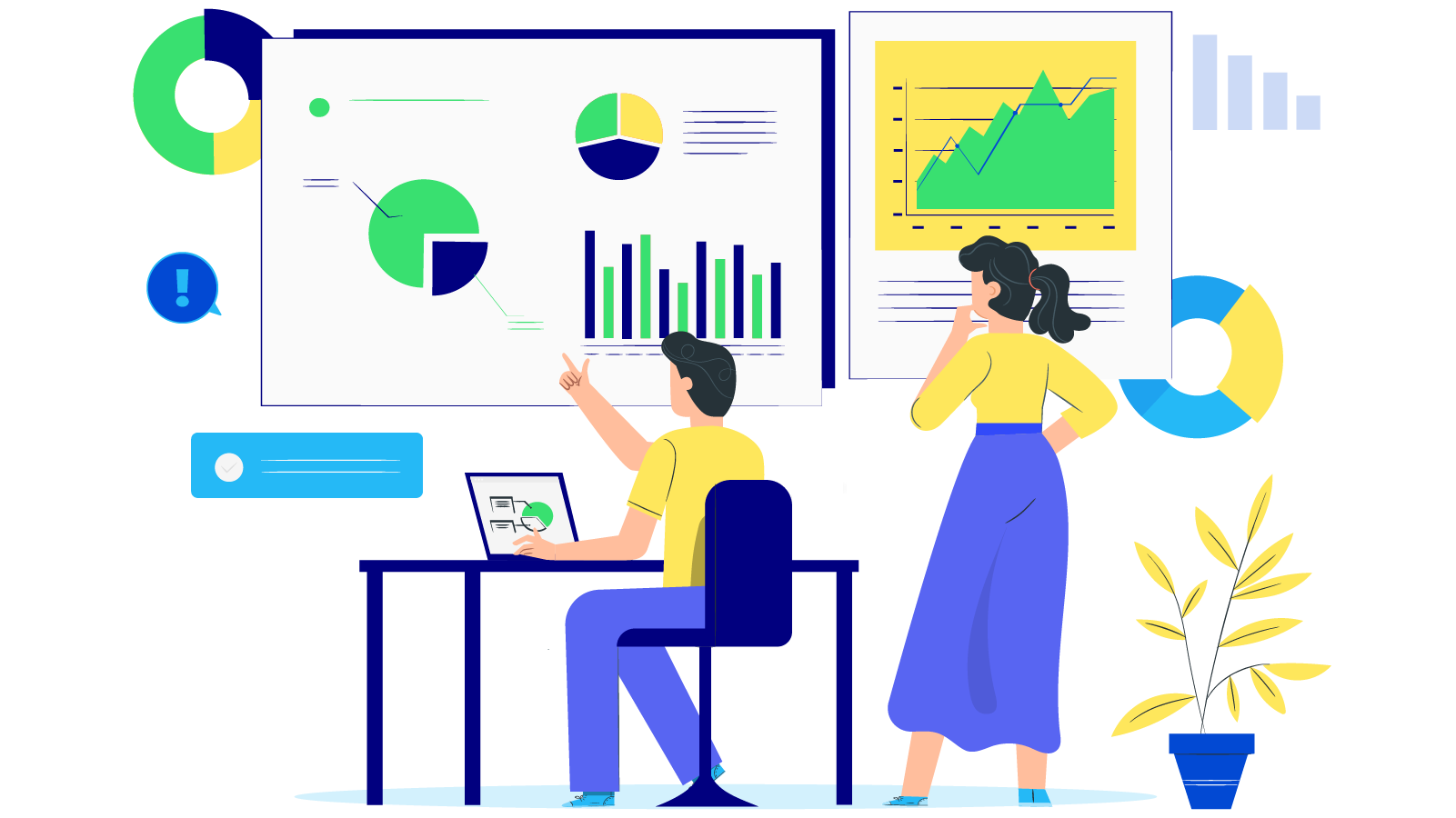 New Posts



People also searched for
magento 2 payment gateway
magento payment gateway
payment gateway magento 2
magento 2 payment gateway integration
best payment gateway for magento
magento payment gateway integration
magento 2 payment gateway extension

payment gateway magento
magento 2 payment
best payment gateway
magento payment gateway list
payment provider magento
payment gateway providers
magento 2 payment gateways
magento payment gateways

best online payment gateway
best payment gateway for small business
magento credit card processing
magento payment processing
best payment gateways
payment gateway for magento
best payment platform
magento credit card processing providers

magento credit card payment gateway
2.2.x, 2.3.x, 2.4.x
Subscribe
Stay in the know
Get special offers on the latest news from Mageplaza.
Earn $10 in reward now!