Magento vs Volusion: Which one is better?
The Most Popular Extension Builder for

Magento 2
With a big catalog of 224+ extensions for your online store
Choosing a platform for your eCommerce business is never an easy task, especially when this decision needs to be made based on several factors.
Amongst the most popular eCommerce platforms, people usually mention some names, like Magento, Shopify, OpenCart or Volusion, and so forth. Of course, there's no one-size-fits-all solution that meets all your store's requirements.
Thus, in this post's scope, we will focus on 2 major competitors in the eCommerce industry: Magento 2 vs. Volusion. Already, let's dive in!
Table of contents:
Magento vs. Volusion: A Brief introduction
About Magento
Magento is not a new name in the eCommerce industry. Since its first release in 2007, this open-source platform has continuously developed into a comprehensive solution with various versions and features tailored to eCommerce demands.
There are lots of reasons for e-retailers to choose Magento as the base to scale their online businesses, for instance:
Incredible flexibility thanks to its nature as an open-source eCommerce platform which is based on Zend PHP Framework

Offer great Marketing Tools and capabilities of Order Management. Magento stores' admins get no problems when handling the order fulfillment side of the business and deploying marketing activities

Provide users with multiple SEO tools for eCommerce sites, including solutions for increasing page traffic, handling duplicate content, building landing pages, indexing, and so forth
About Volusion
Volusion was introduced to the marketplace in 1999 by Kevin Sprolesm, which was much later than Magento's. It's not an exaggeration to say that Volusion is one of the oldest platforms used for building websites in the eCommerce industry.
Unlike Magento, Volusion is a fully cloud-based solution and has helped thousands of online businesses, with some famous names like Disney, Intel, or Motorola. Some incredible features of Volusion can be listed:
Support up to 40 credit card processors that's enough to fit any e-retailer's needs

Offer a PoS (Point of Sales) system. With this, merchants can incorporate the traditional way of selling products with the online store via things like barcode scanners or credit card swipers, etc.

Excellent set of features that allows merchants to manage and keep track of products and inventory as well

Offer a solid and flexible built-in shipping system
Magento vs. Volusion: Key Differences
Ease of use
Magento
Needless to say, Magento is such a famous name in the eCommerce industry, especially for intermediate to advanced levels of web development.
Still, the learning curve of Magento is relatively steep compared to any of its competitors in the marketplace, mostly for novices and non-tech-savvy people. As a new user, you definitely have to:
Interpret jargon and have a little bit of coding knowledge to build a comprehensive online store

Or pay for an in-house team to help you handle all the technical aspects from the setup process to store customization
But don't worry too much since Magento has put more and more effort into developing powerful built-in features and great UI for its users. For example, Magento truly impresses global users with the helpful assistance of Page Builder or Visual Merchandiser, etc.
Volusion
There is a 2-side response of users when it comes to Volusion. Volusion did redo their backend, making it more modern and user-friendly.
On the other hand, you still need to dig around a lot to get the results you want with Volusion compared to some highly user-friendly platforms, Shopify, for instance.
The best thing is that Volusion simplifies its setup process using a checklist with 5 essential steps to get started. Thus, making a complicated process become much easier for beginners.
=> In conclusion: Magento is by no means a platform for beginners and you need a lot of experience to set up a store in Magento 2. However, Volusion has the advantage when providing some awesome support videos in the dashboard which helps customers set up easier.
Magento is always known to be rather complex in terms of installation and management.
B2B Features
Magento
The buying journey for B2B and B2C selling are never the same. However, Magento proves its reliability and reputation as the most scalable eCommerce solution for both business types via various feature sets.
Amongst all features, Magento's functionality for B2B is more impressive than any competitors with:
Quotation Management

Multiple settings for user roles and permissions

Customer-specific pricings and catalogs

Quick order form and quote requests

Flexile and rule-based shipping functionality for effective distribution management

Amazon channel management and so forth
Volusion
Compared to Magento, Volusion seems to develop itself more as a B2C platform instead of a B2B solution for eCommerce businesses. You can see a certain level of limitation on Volusion's feature set, which are primarily B2C features, such as:
Email marketing

Multi-channel marketing

Shopping Cart optimization

Promotion management system

Inventory Management and so forth
=> In conclusion:
This is an area where there's a clear winner between Magento Commerce and Volusion. Volusion obviously isn't meant for B2B eCommerce.
Search
Magento
For Commerce users, Magento supports a robust analytics search engine, thus expanding the search power of both sides (backend analytics and user experience in the frontend). It's ElasticSearch.
Not only ElasticSearch is easy to use, but it does also come with plenty of flexibility and settings to make sure:
Your customers get accurate search results while they're on your website

Run complex queries towards your data, plus make the analytics process more efficient
Volusion
On the other hand, Volusion has some built-in search tools for the storefront that are good to use. They'll index products automatically and let users search for their wanted products on your site effortlessly using the default search feature.
You can also configure a few variables at the backend to change the sort feature of search results.
=> In conclusion:
Both are good enough to bring the best user experience a customer can have while shopping on a website.
Still, according to the usages, scalability, and features, Magento Commerce seems to be more outperformed, thanks to the ElasticSearch - one of the most extensible search platforms these days.
Themes and Templates
Magento
It comes as no surprise when you want your online store to be responsive and good-looking at the same time. Magento has done its best in this aspect due to its wide range of built-in themes (both free and premium paid) that can be customized for your requirements.
However, pre-made themes and templates still have a certain level of limitations and lack of personalization.
Still, since Magento is a coding-oriented eCommerce platform, you can get customer themes and templates unique to your business by hiring a professional developer.
Volusion
Compared to the unlimited numbers of Magento's themes, Volusion provides its users with 11 free and 34 paid themes (around $180 each).
The impressive point of Volusion comes from its Premium Theme Pro service (~$3,000). Here, you can work with a professional design team of Volusion to create a custom and unique theme for your business with just a few clicks.
=> In conclusion:
Though Volusion brings eCommerce merchants an excellent user experience, it shows a huge limitation in customization options and availability for themes.
One of the many reasons people choose Magento 2 because they are not limited by templates and built in design. Meanwhile in Volusion, you receive access to 28 free themes and 88 paid ones.
Hence, if you're interested in a collection of themes that have unlimited expansion possibilities, Magento is for you.
SEO capabilities
SEO aids in increasing the volume of search engine traffic to your website, resulting in more paying clients and more money in the bank.
Magento
Magento comes with plenty of SEO guides and advanced features to help you get started. For instance, you can:
Edit image alt tags, helping Google understand how to categorize an image on the image search platform

Customize URLs so that search engine users can easily find your web pages

Improve your site's SEO performance via a wide variety of extra features such as Google Sitemap, redirects or availability of canonical link meta tags, etc.

Include mobile-optimized options for the online store
All these built-in features are enough for most standard SEO requirements. You can always get more advanced SEO solutions through many SEO extensions from reputable vendors in the marketplace.
Volusion
Like Magento, Volusion does offer its users with excellent built-in features for SEO optimization such as:
Customized page URLs

Personalized meta descriptions

Alt texts for images

Meta robots tag

301 redirects and so forth
=> In conclusion:
There is no winner in this department since both have a wide range of built-in SEO features that significantly improve a web's rankings on search engines.
Scalability
Magento
As Magento is an open-source platform, which means self-hosted. You can easily scale up your online business when you want additional processing power, storage, or bandwidth to manage traffic spikes.
Perhaps, the only limit comes from the hosting. Those who opt for the open-source edition have to maintain their servers and the backend infrastructure themself. But it's no longer a problem when Magento launched the Adobe Commerce Cloud edition, which runs on AWS (Amazon Web Services).
Volusion
Volusion is built on the Google Cloud Platform, one of the largest and most reliable content delivery networks (CDNs). It does its best on hosting your online store, reducing load time, and increasing scalability.
=> In conclusion:
There are several similarities between the Magento Commerce edition and Volusion. Both are SaaS (Software as a Service) platforms and cloud-hosted.
Still, by opting for the most expensive package of Magento, you get more comprehensive customization of the platform and store elements. Meanwhile, Volusion limits server-level flexibility in exchange for the simplicity of hosting.
Integration
Magento
One best thing about Magento is that it has over 4,000 extensions and integrations as of publication time and is available in the Magento Marketplace. Users install extensions via unique keys provided by Magento.
Magento Marketplace is where store owners can find any type of extension for various departments. All extensions are divided into 13 different groups, including:
Other sections (such as Themes or Partners, etc.) are also well-organized which are convenient for users to find and navigate to their wanted locations. As a store owner, you can find whatever functions that are not offered by default in Magento.
Volusion
To diversify the customization options for eCommerce sellers, Volusion has also built a web page.
It's quite similar to one of Magento. Here, users can find some good integrations for many departments, ranging from accounting to live chat and payment processors. But there's a pretty limited selection available.
Moreover, Volusion has minimal API support, so it becomes a daunting task if you want to connect an unsupported third-party application.
=> In conclusion:
Needless to say, Magento seems to edge out of Volusion in terms of integration. The variety in numbers of extensions and integrations makes Magento head and shoulders above Volusion.
Magento API Integration Service by Mageplaza
Connect your store with any 3rd-party software and boost customer experience quickly and efficiently.
Learn more
Security
Magento
One of Magento's plus points is its security over breaches, hackers, and malware. In order to handle potential risks from cyber attacks, Magento comes up with various actions focusing on security reinforcement, such as:
Security services provided in Magento Security Center

Ensure to be PCI compliant for all Magento-based websites

Release security patches

Provide secure payment gateways and powerful encryption by utilizing the AES-265 algorithm and forth
In Magento 2, with your own hosting and CDN will help to speed up your website, support high traffic loads and protect it from invaders. You only just pay only from $3 per month to $50 per month to protect your store.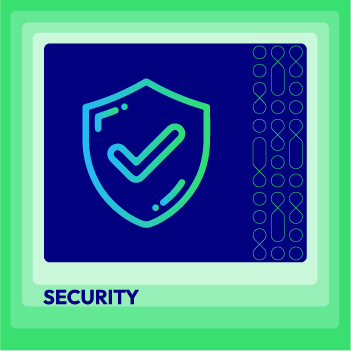 Protect your store from cyber threats with Mageplaza's top-notch security services
Check it out!
Volusion
In terms of security, Volusion proves its power in the ability to keep all the transactional information and customers' card information under wraps.
They even have an account-lockdown policy when someone tries to log into your website with the wrong passwords. At the same time, the system will send warning notifications to the account owner.
Plus, Volusion guarantees itself to be PCI compliant. Thus all cardholders' information is stored in the most secure way. Finally, Volusion is recognized for providing best-in-class hosting and keeping your site safe.
In Volusion, you must sign up for a Volusion SSL security package before you start operations of your store with the price range between $89 for a year to $149 for two years.
=> In conclusion:
Both take security very seriously, and their concerns do come with specific actions to protect your data as well as customers' from cyber attacks. Or you also can try to use Our security extension for Magento store.
Mageplaza helps identify any flaws & weaknesses in your website and fix them before they start costing you a fortune.
Explore More
Reporting and Analytics
Data-driven decisions are the key to the success of any business these days, especially when we are living in a digital world. Thus, advanced analytics and reporting are an indispensable part of an eCommerce organization.
Magento
Magento gives its users access to a suite of reporting features (called Advanced Reporting), split into 3 main categories:
Orders: Show the business's total revenue, average order value (AOV), refunds, tax, coupon usage, and so forth

Customers: Reflect the numbers of unique customers, newly registered accounts, customer orders, revenue, and AOV on different periods.

Products: Include the total quantity of products sold, products added to wishlists, best-selling products, and many more reported related to products
Furthermore, Magento Commerce also includes the Magento Business Intelligence Suite, a robust, data-driven analytics tool. With its support, you can dig deep into your store's performance and key metrics for helpful customer insights.
Volusion
Like Magento, all Volusion's analytics features are also divided into 3 categories:
Performance: Reflect data related to your store's performance, including gross revenue, revenue by day, total orders received, and the best-selling products

Traffic: Include reports about total visits, visits by day, unique visits, pages viewed per session, top device, plus average session

Carts: For this section, you can see reports about abandoned carts, conversion rates, and a detailed view of each abandoned cart
=> In conclusion:
Finally, Magento wins this category because it includes both more profound reporting tools and the Magento Business Intelligence Suite (for the Magento Commerce edition). Plus, Volusion's system doesn't contain a comparable data analytics feature as Magento does.
Community
Volusion provides 24/7 live support via phone, chat, or email. That said, the support is limited to the knowledge of the Volusion company and you can't be supported by professional developers and webmasters from around the world like Magento 2 Similar to other open source, Magento 2 has a huge community in the world. You can discuss and share the solution about the problem you have when you configure the store site. The Magento Community grows which includes of merchants, partners and developers will help you with all of Magento related issues.
Support
Magento
Even you are a professional web developer or inexperienced merchant, Magento provides plenty of support resources via 2 main channels:
They're free to access and valuable in helping you troubleshoot any issues related to your Magento-based website. You can also get guidance from many informational blogs and forums from the vast community of Magento users.
Still, like most of the community-based platforms, the customer service is a massive downside of Magento. There's no live chat, email, or phone support for users of Magento Open Source.
Volusion
To support users during their web development process and so forth, Volusion comes with a Help Center with almost 200 articles covering 6 significant topics:
Get Started

Launch Your Business

Grow Your Business

Run Your Business

Design Your Website

Know Your Numbers

Extend Your Site

Connect With Customers
They include information about how store owners can resolve common issues, plus a step-by-step guide leading you through the whole process of building an online store.
One point that Volusion overcomes Magento is that it offers a 24/7 chat service for all plans. Stil, the phone support is only available from the Professional onwards.
=> In conclusion:
It's hard to find the winner in this aspect since:
Regarding customer service, Volusion does better than the Magento Open-source, but not the Magento Commerce and Commerce Cloud editions

In terms of the diversity and informativity of Help Center, Magento, for sure, is the winner
Magento vs. Volusion: Pricing & Cost
Magento
Magento 2 provides a free version which makes it a great choice for most merchants who don't have huge budgets with all basic features for your store. If you want your store to become more professional, you can choose the Enterprise Edition package which demands the cost that depends on size and needs of your website. However, merchants will also have to purchase a hosting solution for Magento which has the price of $1-$200 per month but I believe that you will be satisfied with this fee because of hosting affects site speed, storage, and the number of products an online store can handle which is completely important to a store website.
Volusion
Volusion offers four different pricing tiers for customers which mean customers have to pay a monthly fee to access the Volusion software. Volusion also provides its potential customers with the 14 days free trial which is quite helpful if you want to try this platform before the real start. Here are Volusion pricing for each specific package
Magento vs. Volusion: Short Verdict
An overall look at these 2 platforms regarding different criteria:
Ease of use: Volusion is the winner

B2B Features: Magento overcomes Volusion in this aspect

Search: Magento has a more powerful search system by using ElasticSearch

Themes and Templates: The number of themes and templates provided by Magento is much larger than those of Volusion

SEO capabilities: No winner in this field

Scalability: Magento is the winner thanks to the power of its Cloud version

Integration: Magento gets a close win

Security level: No winner

Reporting and Analytics: The performance of Magento regarding analytics is more incredible than Voluson

Support: No winner
Magento vs. Volusion: Which is your optimal choice?
By far,
Volusion has become the solution of choice for over 30,000 e-retailers and processed around 185 million orders

Meanwhile, there are about 250,000 Magento stores live on the Internet, and around 11,000 users run their websites on Magento 2
It's not difficult to compare the popularity of both platforms on the marketplace. Still, the one with more users is not always the optimal choice for your business.
Thus, these questions below can make sure you opt for the best choice for your business model:
How much flexibility and scalability do I need for your website?

Do you prefer an open-source (self-hosted) or a fully hosted platform based on the pros and cons of each option?

How necessary is the customization of the store's UI/UX for your business model?

What is your budget for web development and store maintenance?
Both Volusion and Magento offer fantastic features depending on your business needs. Either one might be a good fit.
Who's Magento best for?
In short, Magento is far more technically complex than Volusion. In contrast, it's a lot more scalable and powerful, especially in B2B. Furthermore, you also have more options on choosing yourself a suitable plan where it's
A self-hosted solution: Magento Open-source

An on-premise: Magento Commerce/ Adobe Commerce

A cloud-hosted platform: Magento Commerce Cloud/ Adobe Commerce Cloud
That's why Magento will be a better choice for complex projects and large enterprises with huge budgets.
Who's Volusion best for?
Volusion, on the other hand, is more user-friendly and affordable for novices to get started. It comes with most of the tools and functionality a small B2C store will need. That makes it an appealing option for entrepreneurs who don't have a lot of technical skills.
If you want to compare Magento with other popular platforms, you can consult here:
The bottom line!
It is the fact that you should determine your store size for the best platform choice. If you are looking for a small online store but you don't have real experience, Volusion is a great option. However, if your plans include scaling your business up, tightening your security over time, the choice is clear Magento 2.

Sam is the CEO and Founder of Mageplaza, pursuing a simple and healthy lifestyle. He is a friend, a husband, and a father to two children. As a trainer and an aspiring influencer, he is also a big fan of sports and travel. Sam is exceptionally knowledgeable about e-commerce, especially Magento and Shopify, with 10 years of experience in the field.
Website Support
& Maintenance Services
Make sure your store is not only in good shape but also thriving with a professional team yet at an affordable price.
Get Started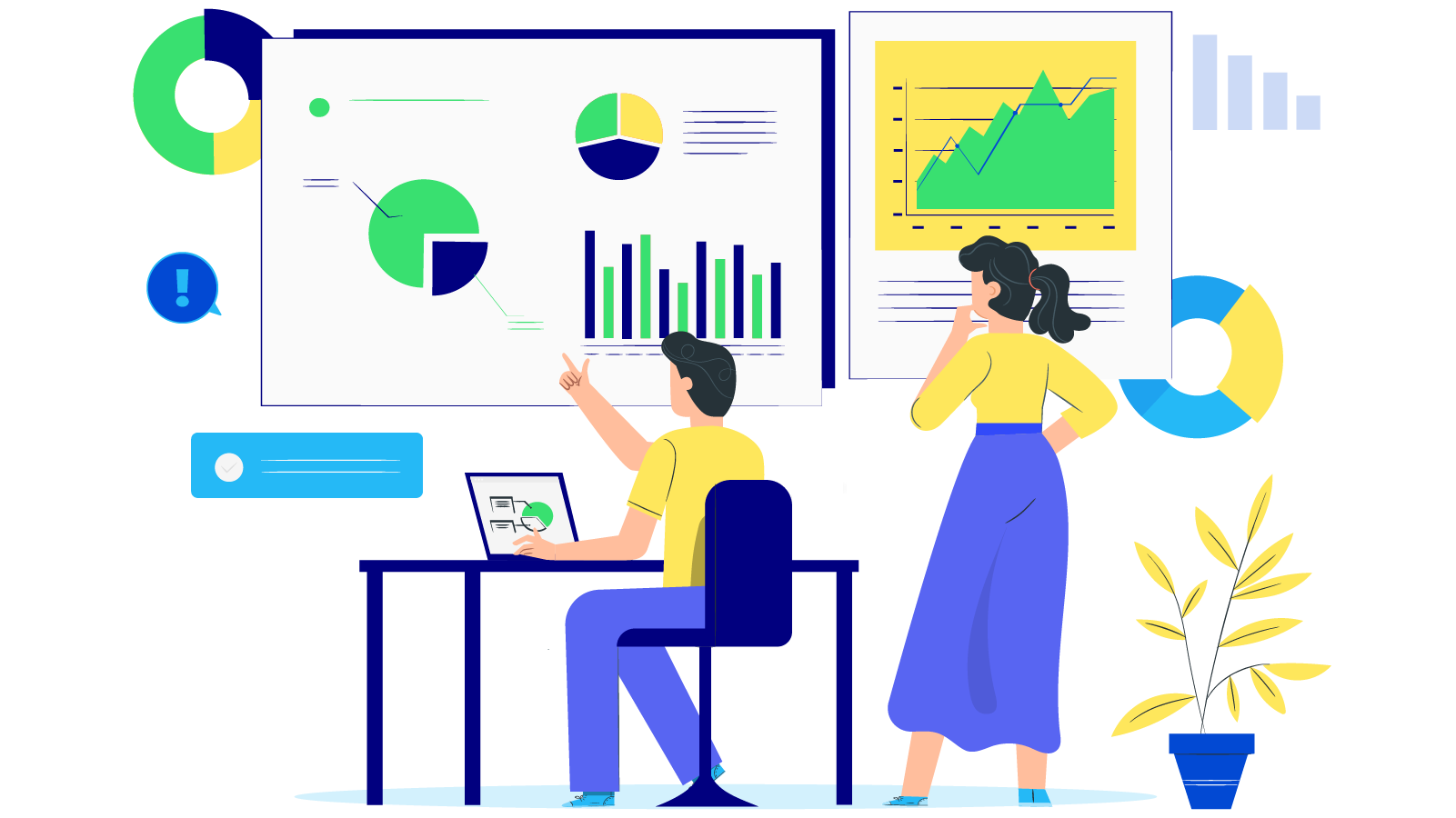 New Posts



People also searched for
Magento 2

Volusion
2.2.x, 2.3.x, 2.4.x
Subscribe
Stay in the know
Get special offers on the latest news from Mageplaza.
Earn $10 in reward now!