Shopify vs Magento: Which One is Right For You?
Confused between Shopify and Magento? Well, you are not alone. No worries, you are finally here.
Shopify vs. Magento: At a Glance
Shopify and Magento are two big names in the e-commerce industry, and both platforms let you present your products to a large online audience. But they are very different tools.
Selling on Shopify is like renting an online premise that offers every built-in tool you need to turn it into a fully-functional store. This makes Shopify the perfect choice for:
Small and medium businesses without large budgets
Solopreneurs who start and run their businesses independently
Entrepreneurs who are starting an e-commerce firm
Dropshippers and Print-on-Demand (POD) sellers
Influencers (KOLs) with large communities who want to promote their products or brand on social media platforms
Shopify often runs promotion campaigns to these market segments, which may give you access to a discounted price. You can click here to check for the latest offer from Shopify.
On the other hand, Magento is suitable for merchants with experience in web development who are looking for an e-commerce platform with enterprise-level functionality and greater flexibility in the way they build their online store.
The below section includes our review scores for each platform in all important criteria like value for money, functionality, apps, and more, giving you a comprehensive look at each platform.
Shopify vs Magento: Pros and Cons
Shopify

Magento

Pros

Easy to Use
The themes are visually attractive, responsive, and mobile-friendly
Abandoned cart recovery comes built-in with all pricing plans.
Great dropshipping features
Multi-currency selling support
Great tool for selling on social media platforms
Email marketing tool lets you send up to 10,000 emails per month at no cost
Support for a vast range of third-party apps
Great SEO features and support for SEO tools like Yoast.
Shopify Payments removes the transaction fees
Discounts for paying for a one, two, or three-year billing cycle

High level of scalability
Offers high flexibility and customization options
Great management features, support for multiple languages, multi-currency, and pricing
Large user community for practical support
Great SEO & marketing features (including Google Site Map, engine-friendly URLs, meta descriptions for products & categories)
Support for a wide range of product types
Optimized checkout experience & mobile friendly
Extensive analytics and reporting
No transaction fees applied

Cons

The transaction fees apply to those using a 3rd payment gateway
Limit of three options per product
Full reporting feature is only available on more expensive plans
Shopify Payments is available in a limited number of countries
Lack of theme customization options
Multi-currency selling features do not work in all countries

Very expensive if you pay for advanced Magento editions.
Themes and templates require coding knowledge to install
Hosting and domain need to be bought separately
Lack of default themes
Lack of built-in support for social media selling
Shopify vs. Magento: In-Depth Comparison
Ease of Use
Shopify is a fully-hosted e-commerce platform, so everything from website servers and domains to templates is pre-built for you. All you need to do is to add things like products, collections, or navigation menus and start selling.
On the other hand, Magento requires some technical knowledge to set up your store or install themes or plugins. You will, in return, have more flexibility in customizing your store.
Verdict
Shopify undoubtedly wins this round thanks to its intuitive UI, built-in servers and domains, and templates. Shopify is more straightforward to use when compared to its rivals, which is perfect for those who are just starting out with e-commerce.
Pricing & Fees
Pricing is one of the critical factors when selecting an eCommerce platform. Shopify features fixed subscription tiers, while Magento offers flexibility in pricing to fit your business needs and volume.
Shopify Pricing & Fees
Pricing Plan
Shopify has five pricing plans to choose from, with the following monthly rates (these fees cover hosting and domain costs).
Starter Plan - $5 per month
Basic Plan - $39 per month
Shopify Plan - $105 per month
Advanced Plan - $399 per month
Shopify Plus - Around $2000 per month
Note: These prices apply to the USA and Canada. Pricing varies depending on your store's target country. For the latest region-specific pricing details, you can visit the pricing section of the Shopify website.
You can get 25% off your subscription charge if you are willing to pay for one year of service upfront. There is also a Shopify free trial, which lasts for three days. After that, you can pay $1 for three months of full access to Shopify's features.
Shopify Fees
Transaction fees & credit card fees
Transaction fees are imposed by Shopify for each online and in-person purchase. And credit card fees are charged by your payment gateway provider. These fees vary depending on the Shopify pricing plan you sign up for.
If you use Shopify Payments, Shopify's built-in payment system, you do not have to pay any transaction fees on all plans. Meanwhile, a credit card fee applies to any online and in-person transaction.
| | Shopify Starter | Shopify Basic | Shopify | Shopify Advanced |
| --- | --- | --- | --- | --- |
| Credit card fees (online) | 5%+30¢ | 2.9%+30¢ | 2.6%+30¢ | 2.4%+30¢ |
| Transaction fees if not using Shopify Payments | 5% | 2% | 1% | 0.5% |
Shopify POS (Point of Sale)
Basic Shopify POS features come bundled with all Shopify plans, except the Starter one, enabling in-person sales at your physical locations. A Shopify POS Pro add-on costs $89 per location per month and unlocks more advanced functionality.
Shopify Themes
Shopify Themes determine how your Shopify store looks. Over 100 free and premium themes are available on the Shopify Theme Store. Paid-for themes cost between $180 and $350 (one-time purchase).
Shopify Apps
There is the Shopify App Store that offers a huge number of apps (over 8,000) - both free and paid-for - that add new features to your Shopify store. Most Shopify apps charge you on a monthly basis, ranging from $4 to over $300 per month. Therefore, it's always better to check out the Shopify App Store for pricing details of your apps.
Magento Pricing & Fees
Magento Pricing
Magento does not have fixed pricing plans. The platform offers a free option to download and set up your store. But, you will need to pay for web hosting, domain, extensions, license, and more.
3 editions of the Magento platform are available, including:
Magento Open Source (Free)
Adobe Commerce
Adobe Commerce on Managed Services
There are no fixed prices for these Magento editions. But how much you pay will depend on your sales volume each year.
| Annual Sales | Adobe Commerce Pricing (Yearly) | Magento Commerce Managed Service Pricing (Yearly) |
| --- | --- | --- |
| Less than $1,000,000 | $22,000 | $40,000 |
| $1000,000 - $5,000,000 | $32,000 | $55,000 |
| $5,000,000 - $10,000,000 | $49,000 | $80,000 |
| $10,000,000 - $25,000,000 | $75,000 | $120,000 |
| More than $25,000,000 | $125,000 | $190,000 |
Note: Magento does not give explicit pricing details on any plans. You will need to provide your contact details and wait for a sales representative to reach out and provide you with a personalized quote.
Magento Fees
Hosting cost
The Magento hosting price varies depending on your hosting provider, averaging between $10-15 per month.
Domain name
The annual domain name prices change based on which domain type you choose.
A brand new domain: $10-20 per year
An expired domain: $20-40 per year
SSL Certificate
Use an SSL certificate to improve your Magento website's security and protect your data from leaks. The average annual cost is $5-300.
Web design cost
The average cost for an e-commerce website design ranges between $0-180
Cost for creating a custom-made theme: More than $5000
Magento 2 development cost
The average rate for building a Magento 2 website is around $1,800. This process involves creating a Homepage, Product page, Shopping cart, Checkout page, and Category page.
Extensions
Magento provides a wide range of extensions to enhance your store functionality, like improved layered navigation, advanced search, or one-step checkout. These extensions do not come free, as their prices range from $60-600.
Payment providers fees
Magento does not impose any transaction fees. You'll only pay the payment processors themselves. For instance, PayPal now charges 2.59% +$0.49 per transaction for credit and debit cards.
SEO & digital promotions
The average cost for SEO and promotion services ranges between $10,000 and $40,000 per year.
Verdict
There is no doubt that Shopify wins this round. Shopify offers a perfect way for new merchants who want to start their online store without paying too much for domains, servers, or templates.
Magento, on the other hand, targets enterprises that are willing to spend a large amount of money on building websites or hiring web developers.
Please look at the table below to learn more about the differences between the pricing and fees of Magento and Shopify.
| | Magento Open Source | Adobe Commerce | Adobe Commerce Managed Services | Shopify |
| --- | --- | --- | --- | --- |
| Monthly Plan | No | No | No | Starting at $5 for the Starter plan |
| Magento License cost | Free | $22,000-125,000 | $40,000-190,000 | No |
| Hosting | $100-500 | $500-600 | 0 | Hosting costs are included in every monthly plan |
| Domain name | $10-400 | $500-6,500 | $10-400 | Domain costs are included in every monthly plan |
| SSL certificate | $50-300 | $5-300 | $50-300 | Free on Shopify |
| Design | $0–5,000+ | $0–5,000+ | $0–5,000+ | $0-350 with Shopify Themes |
| Development cost | $1,800–10,000+ | $10,000+ | $10,000+ | $500–2,000 if you hire a development agency |
| Extensions | $60-600/extension | $60-600/extension | $60-600/extension | Starting at $9.99 for a Shopify app |
| Payment fees | 2.9% + 0.30$ | 2.9% + 0.30$ | 2.9% + 0.30$ | Free with Shopify Payments |
| SEO | $10,000-40,000 | $10,000-40,000 | $10,000-40,000 | $200-300 per month |
Magento vs Shopify pricing table (yearly fees)
Inventory Management
Both Magento and Shopify allow you to create catalogs of unlimited products. You can integrate extensions or adds-on to enhance your store's shipping and fulfillment.
If you have a large inventory, Shopify will encourage you to upgrade your plan before you experience an overload in your server. Magento does not behave the same way, as you might run into performance issues in no time if you do not upgrade your hosting.
However, a stand-out point of Magento is that you can import bulk products from your database, receive revenue reports, and view your total visitor count.
Verdict
Shopify wins if you are a small or medium business. You can add as many products as possible and let Shopify take care of your host servers.
Magento wins if you want more freedom to manage your inventory. You can choose your own hosting provider and get full control over your inventory.
Sales Tools
Both platforms offer excellent sales tools for merchants. However, there is one that sets them apart. Below are some key sales tools that each offer.
| Built-in sales tools | Shopify | Magento |
| --- | --- | --- |
| Up-sell and Cross-sell | Yes | Yes |
| Creating promotions and discounts, gift cards | Yes | Yes |
| Point of Sales (POS) | Yes | No |
| Abandoned cart recovery | Yes | Yes |
| Multi-channel selling | Yes | No |
| Digital products sales | Yes | Yes |
| Partnership with USPS, DHL Express, UPS, and Canada Post | Yes | No |
| Reports | Yes | Yes |
| Fixed percentage and price discounts | No | Yes |
| Checkout customization | Limited | Yes |
Verdict
Magento wins this round if you are looking for a more flexible solution for sales tools and better checkout customization. Shopify, on the other hand, wins if you want a platform with built-in sales tools without having to install additional apps.
Storefront Design
Both Magento and Shopify offer vast customization options when it comes to designing your online store. But, with Shopify, it's easier to install and tweak a Shopify theme, while Magento requires a bit of coding experience to install its templates.
Shopify Themes
Shopify offers over 100 free and premium themes, which cost between $150 and $350. Each theme is designed for a specific industry type, ensuring that you always find one that's right for you.
Shopify Themes features
The drag-and-drop editor allows you to customize, add, remove, and resize elements of your Shopify themes.
All themes are mobile-optimized and responsive.
You can change the color palette and images.
You can integrate your Shopify themes with social media feeds.
Magento Themes
Magento offers a more limited choice of themes compared to Shopify. There are 6 themes available on the Magento marketplace.
Magento themes features:
You have more flexible customization options, but it requires some coding knowledge.
You can add animations and a featured product list to your homepage.
There is an option to add newsletter options in your webpage footer.
You can add "cross-selling blocks" on your product pages.
Verdict
Shopify wins for people who want a simple, convenient way to customize their store's themes. You can do the basics such as changing colors and fonts, adding images, and changing the wording of features. Beyond that, there is not much you can do.
Magento, on the other hand, wins for people with coding knowledge who are looking for a far more diverse range of theme customization options.
Marketing & SEO
Both platforms have powerful marketing tools to promote your online store.
| | Shopify | Magento |
| --- | --- | --- |
| Run email campaigns through 3rd integrations | Yes | Yes (extensions required) |
| Advertise and sell directly on Facebook, Instagram, and Pinterest | Yes | No |
| Multilingue site support | Yes | Yes |
| Create coupons, landing page, manage newsletters | Yes | Yes |
| Edit page title and description | Yes | Yes |
| Add alt text to images | Yes | Yes |
| Access to SEO apps | Yes (Shopify App Store) | Yes (Magento's Marketplace) |
Verdict
Both Shopify and Magento offer almost similar marketing features. However, Shopify wins this round as it includes a built-in feature that allows you to advertise and sell products on social media platforms.
Apps and Plugins
Both Shopify and Magento offer thousands of apps and extensions to extend the functionality of your store. You might want to choose apps to boost your sales or an extension to make the checkout process much more manageable.
Shopify's App Store contains over 8,000 apps, both free and premium, for different areas of businesses, ranging from email marketing to shipping and social media selling.
On the other hand, Magento also has over 3,000 extensions. Many of them require coding knowledge to install.
Verdict
Shopify wins in this round as it offers more apps and extensions that are easy to install and have full support from Shopify and developers.
Payments
Shopify supports more than 100 different payment processors. It even has its payment gateway, Shopify Payments. If you use this option, you can avoid the transaction fees imposed by Shopify.
Shopify also charges merchants a specific price for each credit card transaction based on your current Shopify pricing plans (check out the table above).
Magento does not have a built-in payment gateway, meaning you need to rely on a third-party payment provider to accept payments from your customers. Magento also does not impose transaction fees, as your customers pay directly with your preferred payment provider.
For example, PayPal charges you 3.49% + 0.49 cents for every online transaction processed within the US and 5.0% for international cards.
Verdict
Shopify wins this round if you want a quick, built-in way to accept payments from customers. Magento, on the other hand, is perfect for merchants who want to stick with a third-party payment method without paying a transaction fee.
Security
Magento does not come with a built-in security mechanism but offers flexibility in security features and data protection. You get to choose your preferred hosting provider and check for some important security they may or may not offer. Magento also releases security patches and updates to keep your store safe.
On the other hand, Shopify is making security more accessible by offering a built-in set of security features, including fraud analysis, SSL certificates, and PCI-DSS compliance.
Verdict
Magento takes the prize in this round. The open-source platform offers more flexibility to choose your own security patches, rather than being restricted to some built-in security features.
Help & Support
Shopify offers comprehensive customer support. In fact, help materials are available in 21 languages, and you can contact them 24/7 by email, live chat, or phone call.
On the other hand, Magento provides excellent user guides and tutorials that help build your online store. There is also a Magento forum where you will find tips and support from thousands of Magento users worldwide.
Verdict
When it comes to customer support, Shopify is the better choice. The Canadian e-commerce platform makes its customer support accessible to all merchants. You can contact them any time via phone call, email, and live chat. There is also a community that helps you with everything you need to build your online store.
Shopify vs. Magento: Summary Table
Key Features

Shopify

Magento

Unlimited products

Yes

Yes

Web hosting included

Yes

No

Built-in POS features

Yes

No

3rd payment gateways

Over 100 payment options

Over 100 payment options

Apps & Extensions

Over 8,000 apps

Over 3,000 extensions & plugins

24/7 support

Yes ( text-based support, phone call, community, etc)

Yes (community forums, tutorials, user guides, etc)

Transaction Fees

Yes for those using a 3rd payment gateway
No for those using Shopify Payments

No transaction fees imposed by Magento. You pay directly with your payment processors

Themes & templates

Yes, with over 100 free and paid-for themes

Yes, 6 default themes (require coding to install)

Web hosting included

Yes

No

Abandoned cart recovery

Yes

Yes (extensions required)

SEO

Basic SEO features, with robots.txt and sitemap.xml files, editable title and meta description

Google Site Map, editable title and meta description, Google Content API, and Google Analytics integration
Shopify vs. Magento: Which One is For You?
Whether Shopify or Magento is right for you depends on your business type, budget, and goals.
Shopify best suits you if:
You are a small or medium business owner without a large budget who wants to set up your online store as quickly as possible.
You are a one-man army who starts and runs your business on your own.
You are one of those who are just starting out with the dropshipping or POD business.
You want to promote your brand or products on social media platforms or your existing websites.
Magento best suits you if:
You are a large enterprise with a big budget that wants to build a brand online
You have coding skills and you want to build a custom online store
You want the freedom to build your themes or templates
Bottom Line
That concludes our Shopify vs. Magento head-to-head showdown. By now, you should be able to decide if Magento or Shopify is suitable for you.
Related articles:
Website Support
& Maintenance Services
Make sure your store is not only in good shape but also thriving with a professional team yet at an affordable price.
Get Started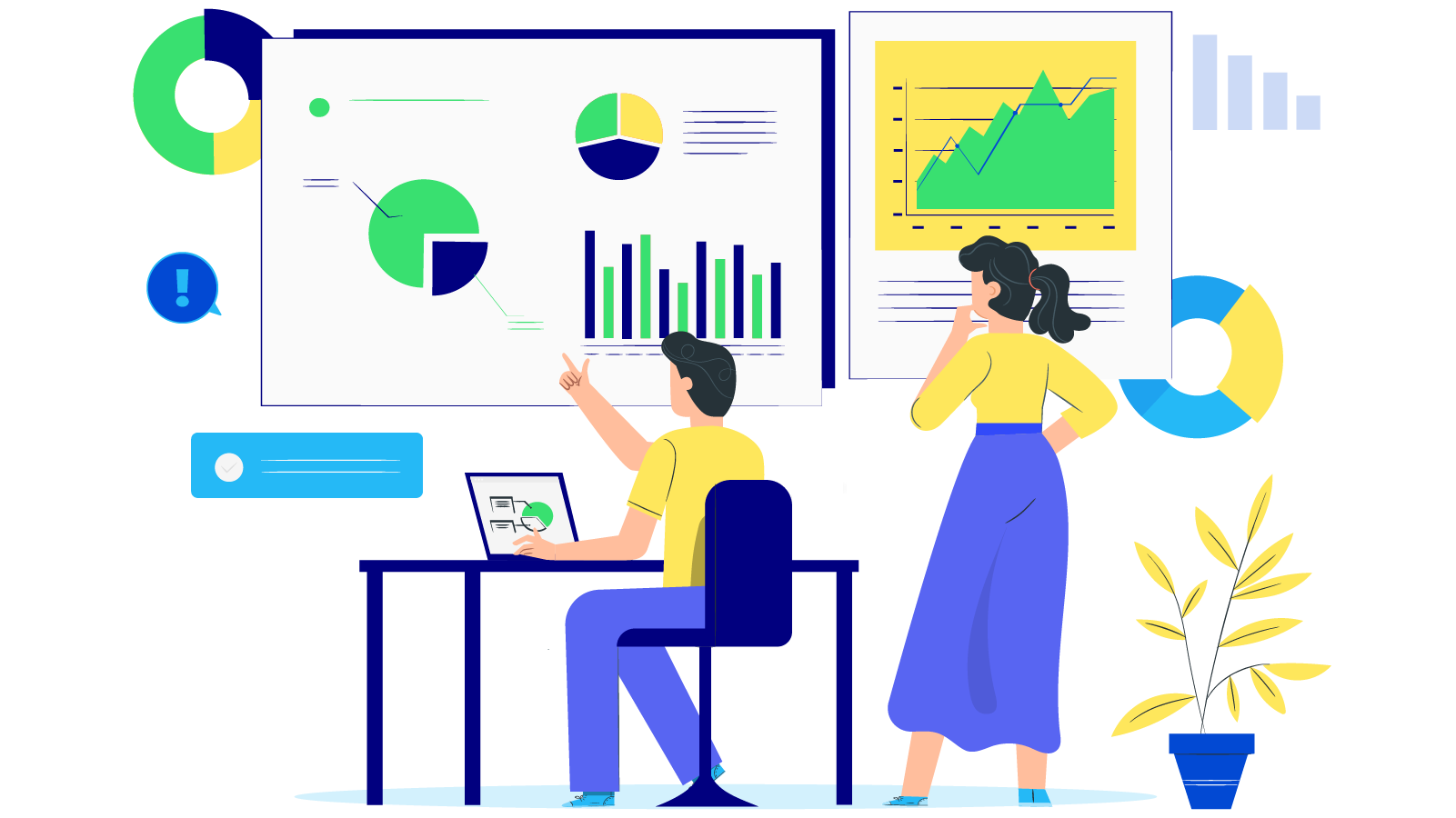 ---
---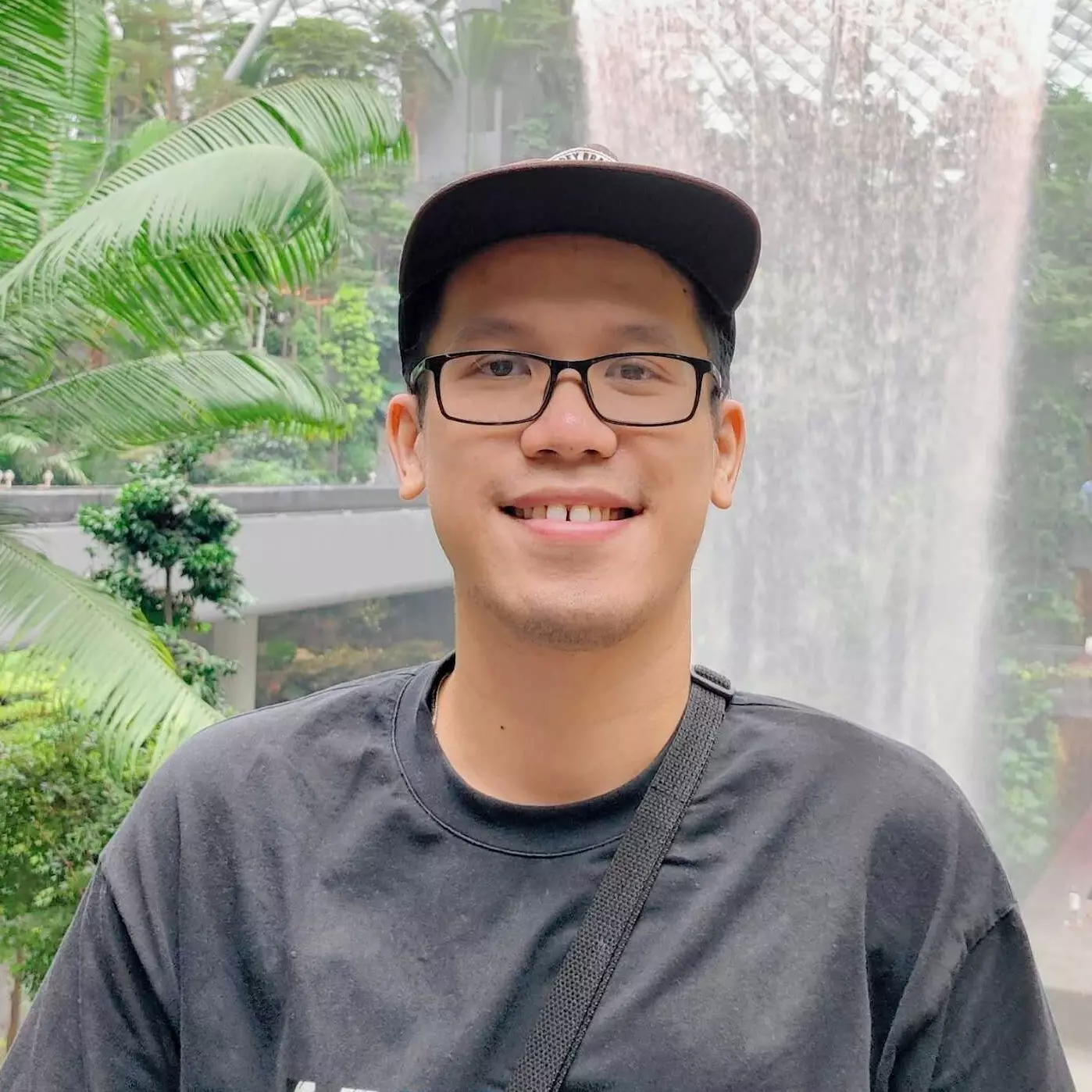 Mike is a content writer at Mageplaza, with a love for video games, gadgets, and software. He has been writing about the industry now for over 7 years. He likes to keep up-to-date with the latest software releases. He's also an avid reader, and he enjoys spending time outdoors with family and friends. When he's not working, you can usually find him playing video games or exploring new outdoor activities.
New Posts



Subscribe
Stay in the know
Get special offers on the latest news from Mageplaza.
Earn $10 in reward now!