How to Start an Online Retail Business in 9 Steps
The Most Popular Extension Builder for

Magento 2
With a big catalog of 224+ extensions for your online store
I can't count how many times a business idea springs up in my mind, and I immediately said to my friends and family, "I should start a business right now!" Well, I never do, but if I did, I believe it would be online.
Why? In 2019, global retail E-commerce amounted to 3.53 trillion US dollars in revenue. If online shopping wasn't as popular a couple of years ago, it definitely is now.
Another reason I would open an online retail business is that it would be easier for me. Instead of opening a brick-and-mortar shop, I could use online management systems to execute business functions and set up an E-commerce website. Aside from physical inventory, almost everything I need could happen from a laptop.
However, I understand that starting an online retail business is not an "if you build it, customers will come" situation. It's such a hefty and challenging endeavor.
So, in this post, we'll focus on how to start a retail business that operates online. You can use the below table of contents to navigate to each section of the guide.
Table of contents
What is an online retail business?
First and foremost, a retail transaction occurs when a business sells a product or service to an individual customer for his or her own use. The aspect of the sale that qualifies it as a retail sale is that the end-user is the buyer. The transaction itself can happen through a number of different sales channels, such as in a physical storefront, online, through direct sales, or direct mail.
Online retail stores, or digital retail stores, don't require you to find a physical location. Instead, you can create a website or E-commerce platforms to show customers what products or services you're selling. As an online retailer, you provide the reference images and the description of your products/ services.
Customers can select any product/ service they like and order it directly. They then can perform an online transaction at the time of purchasing, or if you allow, they can pay at the time of delivery of the product.
The future of online retail businesses
These days, if you are not online, customers will assume that you don't exist. When the stranglehold of traditional retailers continues to fade, online retailers can expect to gain even more consumers. We see this in the way that physical stores are expanding the quantity and types of items they offer online as well.
Brands also realize that it is simply cheaper, faster, and more convenient for merchants and consumers to exchange value online. Hence the growth we can see in online retail.
According to Statista, in 2019, the E-commerce share of retail sales worldwide was 14.1%, and analysts expect it to increase 2% per year until 2023.
Online retailers that have embraced the digital age are being pushed to keep pace with rapid changes and ever-evolving customer needs. Consumers are looking for easy navigation, simple interfaces, accessibility on mobile devices, and usability across multiple platforms. All of these demands are actually driving changes in the online marketplace and shaping how online retailers behave.
So, let's explore what you should do to start an online retail business and stay competitive in the next section!
9 steps to starting your own online retail business
Step 1. Build your own business plan
Creating a formal business plan is an essential step for starting any business. Just like a movie can not be made without a script or a house built without blueprints, you don't start an online retail business without a robust and practical plan.
A business plan maps out your company's details from your business name to every information needed, which should serve as the point of reference about what your business sells, the structure, and how it'll be run.
Firstly, you should determine how your online retail business plan will be used. Would it serve as a way to communicate with external audiences (investors, banks, customers, alliances, etc.)? Or, would it be used for internal audiences (business owners, employees, etc.)?
Moreover, it should include the approach used for managing, marketing, and financing the business. Under any circumstances, your audiences should understand precisely what your online retail business does, how you locate your cash flow, and what your sales and marketing strategies look like.
Below are several things to keep in mind when you create your own online retail business plan:
Invest time in in-depth research. It would really help a lot if you spent time researching who you're selling to, the supply and demand source for your products/ services, and who else is selling the same products or services.

Define your customers. Once you can narrow down your target customers, you can save a lot of money on advertising. Plus, you can tailor business strategies and the level of detail to fit them.

Narrow down what makes your online retail business different. If you're planning to start an online handmade gift business, for example, you'll need to differentiate yourself from other numerous brands out there. Do you use environmentally friendly materials? Do you personalize your products? Will a certain percentage of your proceeds go to charity? Remember that you're not just selling your product or service; you're selling a combination of product, value, and brand experience. So, think carefully about what makes your online retail business unique.

Keep it short and to the point. While it might be tempting to include all the results of your research, it's better to keep your business plan short, concise, and easy to skim.

You can (and should) change it as you go. Bear in mind that your business plan is a living, breathing document, which means you can update it as things change. For instance, you might want to update it a year or two down the road if you plan to apply for a new round of funding.
Bear in mind that plenty of businesses can achieve success without planning, but the one that plans can grow 30% faster than that doesn't.
Step 2. Determine your niche and products to sell
While your business plan lays out the general product types you want to sell; this step entails a much more intensive and thorough list of your offerings.
A niche market contains a small group of consumers that have a shared and specific interest. The narrower your interest, the easier it is for you to become the go-to retail destination for that market. For example, there may be multiple online stores that sell pet products, but you may be the only one specializing in dog costumes.
To find your own niche, you should refer to the following three steps:
List your own hobbies and interests. As an online store owner, you'll spend a lot of time engulfed in your chosen niche, so your own hobbies and interests are the right place to start. Besides, choosing something you're interested in will make your online retail store more authentic.

Research each niche's potentials. Make sure that you pick a niche with good money-making potential by doing research on some tools (i.e., Google Trends) and checking out competitors on social media channels.

Research potential profits. You can determine how profitable your niche is by looking at industry statistics or Amazon Best Seller lists to evaluate what sales are like for your selected categories.
Once you've determined your own niche, you should think about what specific products to sell. Basically, you should understand what problems your products can solve. Ask yourself:
Why do customers have to spend their money buying your products?
What can really help and drive their troubles away?
What can be done to bring benefits to the ones in need?
By answering these questions and getting into consumers' shoes, you'll have an idea of what to sell and how to sell.
Related topic: How to Find Products to Sell on Amazon
Step 3. Choose between holding your own inventory or dropshipping
The next step in building your online retail business? Deciding whether you want to hold your own inventory or dropship!
For anyone that is still confused with dropshipping meaning, it is a business model that operates without holding inventory. When an order arrives, retailers transfer the customer's order and shipping details to a third party (i.e., wholesaler, manufacturer, another retailer, etc.) that then ships the product to the customer.
This business model has been operating well in recent years because it can eliminate the need for a physical location, while requiring little more than a computer connected with the Internet.
On the other hand, holding your own inventory is another option. Once your online retail business receives an order, you export the required item(s) from your shelves and ship them to the customer yourself. There is no third party involved, as consumers receive their orders directly from the online business that they've ordered from.
To help you make an informed decision, we'll run through some pros and cons of both choices.
Holding your own inventory

Dropshipping
Pros

- Better control over shipping options and customer support




- Lower risk of production shortages




- Higher profit margins

- Low overhead costs




- No need for capital to buy items




- Sell different products at nearly zero risk

Cons

- Huge initial investment (buying, storing, packing costs)




- Deterioration and obsolescence




- Shifts in market demand

- Less control of lead times and order fulfillment




- Lower profit margins




- Limited customer support
Read more: Best Dropshipping Product Research Tools for Business
Step 4. Register your business domain name
Your business name isn't necessarily as make-it-or-break-it as the niche you choose, but it's still super important. If you are not careful, it can put a halt to starting your online store!
If your website is a house, a domain is your address. The address includes a string of numbers, such as 123.456.789, which is called an IP (Internet Protocol) address. Computers use IP addresses to communicate, but it's difficult for people to remember and access. So, a domain with a string of letters is used for convenience.
A domain name is unique to your business, just like your fingerprint, and cannot be shared among websites. For example, let's have a close look at our website's address: mageplaza.com.
Hence, choosing the right domain name for your business is crucial because a combination of simple spelling, brand identity, and SEO will lead to a higher chance of being located in SERPs (Search Engine Result Pages).
Below are some tips for you when choosing your own domain name:
Keep it simple, short, and memorable
Avoid using numbers (e.g., Floridasouvenir123.com)
Avoid making it a full or complete sentence (e.g., buysouvenirinFlorida.com)
Avoid misspelled domain name
Avoid hyphenated domain
For more useful tips, please read How to Choose & Buy a Good Domain Name.
Another important thing is that you need a web hosting account to store your website's data. An easy way to imagine is if your domain name is the address, then your web hosting becomes the actual house that address points to.
It's crucial to make notes before selecting a reliable web hosting provider, including:
Web hosting's price
Security features
Upgrade options
Reputation
Customer service
Read more: How to Choose a Magento Hosting Provider to Boost Your Sales?
Step 5. Learn online business laws
To be honest, online business laws are quite similar to brick-and-mortar business regulations. However, with their own specific characteristics and features, you should be aware of some essential things.
Following are three regulations that your online retail business has to strictly comply:
#1. Privacy and security concerns
Online customers are seriously concerned with privacy and security. If they suspect that your online retail business is not 100% secure, they will leave immediately.
That's why E-commerce businesses must be responsible for keeping customer information safe and out of reach from cybercriminals. The government also emphasizes online privacy and security because it is not only good for customers, but it also helps businesses avoid legal issues.
Hence, as an online retailer, you need to take some pieces of customer information into account:
Personal contact information
Account numbers
Credit card information
Social security numbers
#2. Copyrights, patents, and trademarks
Many people misunderstand these three words; nevertheless, while building an online retail business, you need to differentiate them to prevent unwanted legal complications.
Copyrights. Protect works of authorship, like songs, videos, and photos.
Patents. Protect inventions that must have some level of novelty and functionality
Trademarks. Protects logos, brands, and company names that distinguish the source of the goods of one party from others.
Depending on what products you sell, you should check carefully to make sure you are not infringing on other copyrights, patents, and trademarks.
#3. Online sales tax You might hear about sales tax somewhere, which is the extra percentage that businesses collect from customers. But when you sell online, it might be a little bit different.
For example, if you're running an online business in the US, the basic rule for collecting sales tax is:
If your business has a physical location (office, inventory, warehouse), or "nexus," you must collect online sales taxes in that state.
If not, you don't have to collect sales tax for online sales
But bear in mind that, not every state has a sales tax, and the regulation changes frequently, so you should keep yourself updated on the latest laws!
Step 6. Create your website
When it comes to starting up an online retail store, there are many platforms for you to choose from, such as Shopify, Wix, BigCommerce, and so on.
The fantastic thing about these platforms is that they let you buy your own domain name and offer you the necessary tools and guides to building your website from the ground up.
It's also essential to choose an overall design for your website. This consists of some elements, such as your theme, product pages, and more. It is better to include other sections, like About Us, Contact Us, FAQ (Frequently Asked Questions) page, or your blog to attract customers to your site.
Learn more: 10 Important Elements of a Website You Must Keep an Eye on
Step 7. Launch, advertise, and market
Well, it's finally time when you can get into the most interesting part: making sales. But once your website and products are live, you can't just sit back and wait for customers to come to buy from you. You need to do something to attract them. Advertising and marketing then become keys to growing traffic and generating sales.
Some common tools of online marketing include:
To help you boost sales, we've compiled and analyzed these 21 Best Marketing Tools that you should not miss. Have a quick look and explore them!
Step 8. Keep your customers happy
Getting new consumers in the door is essential, but retaining them is more critical. You can't ignore them once you've closed the deal - you need to take care of them, give them outstanding customer support, and even nurture them to become fans of your business.
So, how to keep your customers happy and stand out as a stellar online retail business? Below are the answers:
React quickly. Customers expect fast resolution times, so it's essential to efficiently keep up with requests so that you are consistently providing excellent service to avoid losing trust with your consumers. Pay attention to the volume of your business mentions on different channels, then help them deal with their problems.

Keep track of touchpoints with each customer. Having a view into customers' experience will pay dividends in the long run. How long have they been your customer? How was their experience in the sales process? Have they ever given any positive/ negative feedback about your products or support? Answering these questions will help you provide more productive conversations with your customers.

Create an FAQ page for your website. As your customer base grows, turn your website into a reliable resource for your customers and enable them to self-service, such as including a FAQ page that answers common questions and gives them instructions.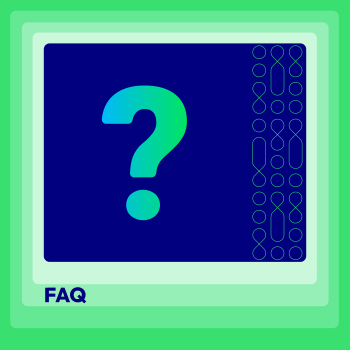 Create an informative SEO-friendly FAQ page to address customer inquiries swiftly
Check it out!
Step 9. Set up your funding plan
Small businesses often need funding or some sort of capital to turn a profit consistently. If you can finance your business entirely on your own dime or through friends and family, it is called "bootstrapping," and you can eliminate the need to seek additional funding.
However, if you need to look for additional funding, here are some options for startup capital:
Seed financing. Anyone that invests in your business will get a share of stock in return. There are different types of seed financing, but this is the general idea. Remember that if your company gets sold, investors will most likely want their investment back.

Small business loan. If you've got a rock-solid plan for how you'll spend the money in place, you might be able to convince a bank, lender, or community development organization to grant you a loan.

Accelerator. Accelerators are highly competitive programs that involve going against other small businesses in a pitch event. Winners are often rewarded with funding, seed, and capital. This is also a golden opportunity to establish a network with other businesses.

Crowdfunding. This is a way of getting funding not from potential co-owners, but from potential customers and fans who want to support the business idea but not necessarily own it.

Venture capital financing. This type occurs when one or more venture capital firms make large investments in your business in exchange for preferred stock. But along with getting that preferred return, venture capital investors also get governance rights, like a seat on the BOD (Board of Directors) or approval rights on certain transactions.
The final verdict
We have guided you through everything you need to know about starting your online retail business, from business planning to regulations, marketing, and sales. I am still working on my winning idea, but you are fully ready to get going on yours for now. Good luck!

Marketing Manager of Mageplaza. Summer is attracted by new things. She loves writing, travelling and photography. Perceives herself as a part-time gymmer and a full-time dream chaser.
Website Support
& Maintenance Services
Make sure your store is not only in good shape but also thriving with a professional team yet at an affordable price.
Get Started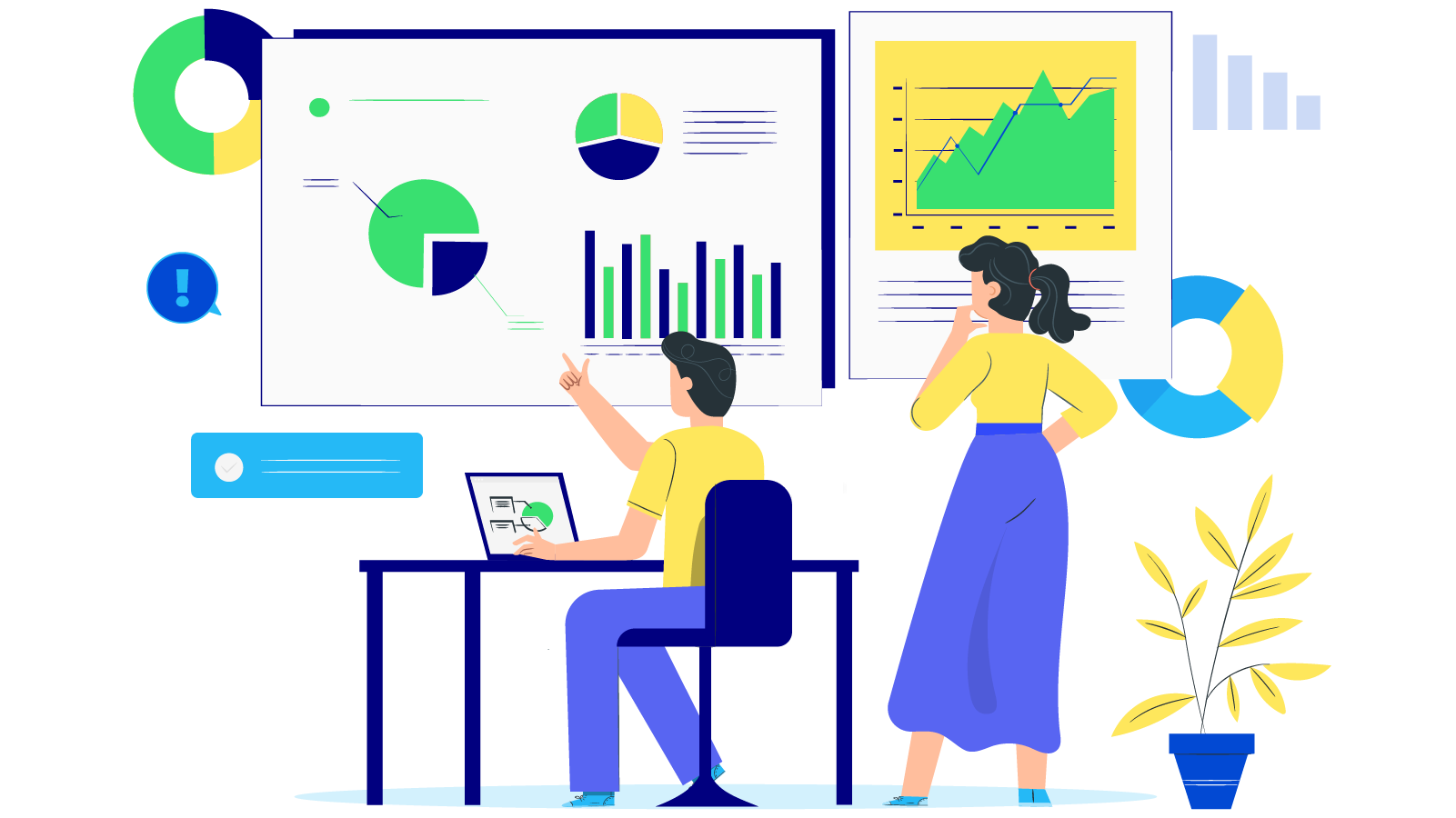 New Posts



Subscribe
Stay in the know
Get special offers on the latest news from Mageplaza.
Earn $10 in reward now!