Best Time to Start Content Optimization and Delivery for Your Ecommerce
The Most Popular Extension Builder for

Magento 2
With a big catalog of 224+ extensions for your online store
In the middle of one of the biggest crises to hit America in the last century, you might ask why 2021 is the best time to start content optimization for your e-commerce. It's a fair question; everyone from small business owners to CMOs and CEOs is busy fighting for the survival of their companies, and content optimization doesn't sound like a critical task.
Table of contents
Content optimization: why now?
Thing is, this is exactly the time where it's critical to fight for every advantage you can get, and content optimization is a huge force multiplier for your organization. Even if your marketing team is working from home and you're not able to create a ton of content, content optimization can take your existing content and make it much more effective. This is a great time to leverage your existing data and content, to make this year as strong as it can be under the circumstances and come out of the blocks strong as the economy recovers.
A research conducted by Search Engine Journal indicates that ecommerce, with a 9% score, became the most discussed industry in the analyzed tweets paired with #Content Marketing, followed by beauty and travel back in 2019. This tendency shows rocket growth in 2021 due to the pandemic reality, when we see people making their choice of buying products judging on the history and trust of the brand rather than solemnly based on product quality.
One important thing to keep in mind before proceeding with your content strategy is that Audience ≠ Buyers. Even though buyer persona still is an important aspect of your content strategy, your audience does not only include buyers. Your audience in fact consists of people who want to first interact with your brand before making a purchase. It means you should treat your audience as potential buyers. Your first goal is to make the initial interaction with your brand pleasant enough to funnel your audience further into the buyer's journey. So, what is content optimization? What are some easy ways to begin? What can you expect to gain from it? Let's find out!
So, what is content optimization?
Everyone's heard of Search Engine Optimization, right? That's been a thing for years. SEO is a part of what we now call content optimization, but it's much broader than that these days.
Your e-commerce storefront should be doing several things besides just allowing your customers to make purchases and checkout. Your products should be optimized for SEO, of course; we all put a lot of effort into figuring out our best guess at how Google ranks search results and adjusting accordingly. You want to use:
Links, include the right keywords,
Descriptive meta descriptions
All the other things SEO experts have been advising since the Jurassic Internet era.
These things work, it's why we still do them. If you're a beginner in the SEO game, cheat the best practices from the SaaS website optimization guide before proceeding with your content optimization, making sure to adjust those tips to your eCommerce business.
Thing is, everyone is doing this, so that's not how you break out from the pack. Content optimization helps you break out. It's about zooming out and looking at the bigger picture. Your storefront shouldn't just be an SEO powerhouse; it should tell your story, and every piece of content should be infused with your brand voice. You should know who your customers are and how to best engage with them.
Besides, trust and authenticity play a factor in SEO, but also in brand awareness and loyalty. You don't just want your own content optimized, you want to optimize user-generated content, such as the rave reviews customers leave on social media or by email. How do you ensure those great reviews your customers leave are leveraged to help convert new customers? Figuring out how to prominently display testimonials, ratings, and reviews? Installing a review management program that tracks and collects user-generated content and displays it on your website? Yep, that's content optimization.
To conduct a full strategic content optimization for your shop, focus on three points where marketing automation can really jazz up your content marketing:
Data Gathering
Creation
Distribution
To optimize your content for your customers, you need to know your customers. Stellar content optimization is data-driven. Content optimization isn't just about what you want to say, it's about identifying who you're saying it to so you can craft the best way to say it.
Automated data gathering at every interaction allows you to collect not only names and emails but many other key data points that help you build a model or persona for each lead generation. It can also track their browsing habits while they are on your website, and a record of the products they have bought in the past. In short, marketing automation software allows you to use all the data for each customer, and send personalized, relevant marketing based on it at the right time for maximum effect.
What platforms do your customers prefer, and what mediums and types of content perform best on those platforms?
Navigating within marketing automation platforms: use low-cost and simple automation tools
The quick answer is 'there's an app for that.' Really, there's a ton of apps for that, and the best way is to piece together the apps and extensions that fit naturally into your existing workflow or your e-commerce solution. There's no one size fits all solution given the plethora of e-commerce and productivity platforms out there, but once you identify what your areas of focus are for optimizing your content, there are great solutions out there for most platforms.
There is a software to help you get your newly optimized content in front of the customer. Don't wait for them to come to you, bring the content to them!
By using an easy-in use email follow-up extension such as Follow up Fred, for example, you can generate automatic email follow-ups to specific customers or groups of customers. You can even specify a sequence of emails with customized timing, allowing you to target, for example, customers who abandoned their carts and provide reasons to complete their sale or let them know when you're running a great discount. Or maybe you just use it to help users along your sales funnel, providing key touchpoints in their journey.
Mageplaza offers a number of tools both for content optimization and delivery, including a follow-up email for Magento 2 that allows you to automate not only your newsletters, but your customer-welcomings, birthday and even review messages.
Proofo, to use one example, is an extension that builds trust by showing website visitors how many other people are purchasing or shopping on your storefront. Advanced targeting metrics of this tool will allow you to customize your popup messages, as well as regulate their style, layout and target pages.
Social Login allows your customers to log into your storefront using their social media credentials, which in many cases allows you to collect data on those customers to optimize your content for them.
If you use social media to share your content, integrating a sign-up form directly from your social media accounts is a great way to convert your followers. The extension works with many social networks.
There really is no better time than now to begin working on content optimization for your e-commerce storefront.
If you're overwhelmed with trying to stay afloat, there are great automated tools you can deploy that will help you generate sales without a huge investment in time and energy. And much of this is work that can be done from any computer or even mobile device, so it's a great project to have your marketing team work on even if they're stuck at home.
If you're at home yourself and frustrated that there's nothing to work on with everything closed, even better! You can research the many tools out there, work on tweaking your SEO, and craft a strategy that will pay dividends both now and when you are able to ramp back up again. Marketing automation allows your sales and marketing team to create personalized messages for each specific type of user.
The more personalized each piece of communication or content that you send out is, the more likely those users will be to respond or deepen their engagement with the product or service that you offer. While most of your customers know that they are most likely dealing with a somewhat automated message, marketing automation software helps maintain the illusion that they are dealing with a real human being.
Conclusion
Like content marketing itself, content optimization is a lasting investment. Investing time into it continues to pay off down the road, and the earlier you make that investment, the earlier it starts to pay off, and the more you have to gain. There's no better time than now!
If you don't have much time to optimize the content on your website, you can use our website audit service. We can help identify areas of improvement for your site and provide recommendations for optimization. This way, you can save time and still ensure that your website is performing at its best.
Author Bio:
Michael Habiger is a marketing enthusiast who sees the future of marketing in data-based automation. He has over 6 years of experience, currently head of marketing department at FollowUpFred.
Website Support
& Maintenance Services
Make sure your store is not only in good shape but also thriving with a professional team yet at an affordable price.
Get Started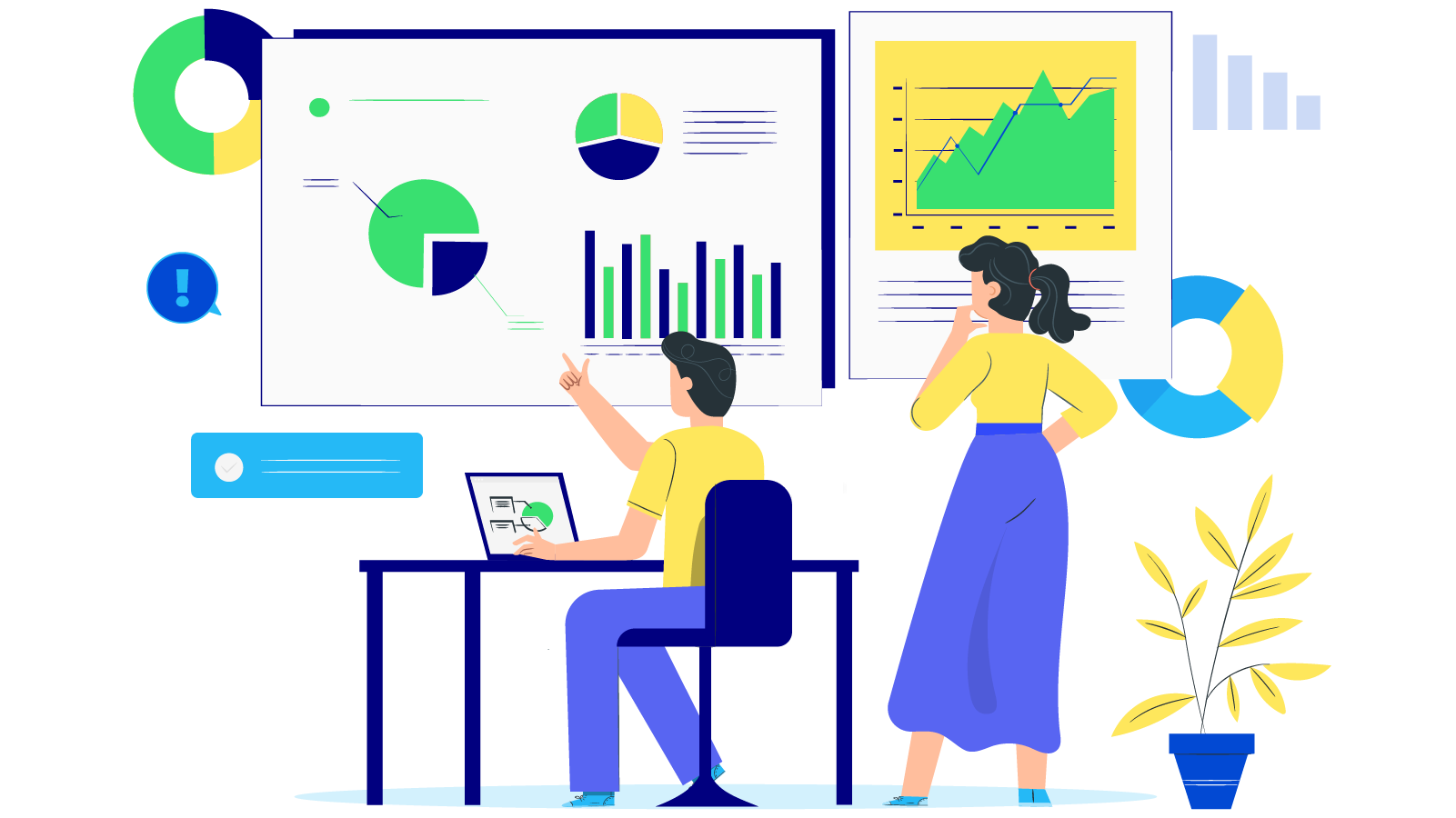 New Posts



Subscribe
Stay in the know
Get special offers on the latest news from Mageplaza.
Earn $10 in reward now!