Top 21 Best Marketing Tools You Should Not Miss!
The Most Popular Extension Builder for

Magento 2
With a big catalog of 224+ extensions for your online store
Marketing has been growing at a surprisingly rapid page with the enhancement of new technologies and tools. Marketing tools come in various forms, including social media campaigns, automated email marketing campaigns, and many more.
You want your business to grow and thrive, so you may certainly look for some powerful and appropriate marketing tools. Among a sea of choices, how can you come up with the most effective method for your business?
Don't worry. We've done the hard part for you and show you the best efficient marketing tools which can help develop your business drastically. Let's explore them now!
Table of contents
We'll provide you the list of the most incredible marketing tools based on some different types below:
Content marketing tools
Social media marketing tools
Email marketing tools
SEO tools
Analytics tools
Content Marketing Tools
Content marketing tools
1. Trello
For beginners to content marketing, Trello seems to be another social network that's emerged overnight.
It's not true. It is an amazing organization tool that can support you and your marketing team significantly.
Trello is a sound digital marketing practice that allows you to manage projects and keep updated with your team. For instance, you can share blog posts on Trello before publishing them. This enables your team members to review the posts, evaluate and make changes that can improve the piece before you publish it.
With the help of Trello, everything involved in your marketing strategy can be shared in one place. You just need several minutes to set up a board and invite your entire staff.
2. SEMrush Backlink Tool & Writing Assistant
Backlinking is a crucial goal of content marketing as it can reinforce your website authority, drive more traffic, and proves that content is worthwhile. SEMrush's backlink tool will provide you all the backlinks your content is getting, so you can easily assess your progress.
Their new SEO Writing Assistant is also an excellent tool. It evaluates your content with SEO best standards and makes suggestions to enhance your writing. Plus, the tool offers you some equivalent content that performs well, so you can get a better idea of what to include and what to not.
3. Ion Interactive
Ion Interactive is a good choice to create interactive content. The tool provides various templates for quizzes, ebooks, calculators, landing pages, assessments, infographics, and so on.
Ion Interactive also lets you analyze the interaction of the public with your content. Therefore, your pieces can be optimized on a regular basis, bringing good experiences to users.
Moreover, the platform owns its dashboard, where you can track at which stage of the purchaser's journey your persona is. That gives more information about potential customers to the sales team.
4. Visme
Infographics can always be an exciting and effective method to convey information. A lot of content is divided into small bits that are easy to adsorb. Hence, it is essential for you to add infographics in your marketing campaign.
Well, how can you create infographics that catch your audience's attention and differ from what they can see in competitors' sites?
Now Visme turns out to be a powerful tool that helps you build infographics to an interactive content approach. The tool is filled with templates that you can use to generate stunning interactive infographics. They can be displayed online, added to your site, sent by encrypted link, and downloaded.
5. Canva
Relevant and quality content alone will not make a story. You need to improve your content with visuals to capture your audience's attention. For instance, you could utilize high-quality images to keep your readers intrigued, provide motivating quote graphics, visualize complex data with beautiful graphs, and build appealing infographics.
Canva is a perfect choice that covers all these things. With Canva, you can leverage images that are already shown on the website, upload and polish your photos, or generate new ones.
Remarkably, there's no need for any graphic design experience to use this tool because Canva has drag-and-drop features. Canva gives you a large number of photo editing options, color palettes, custom image sizes, and font combinations.
6. RecordCast
Recording the screen video is a useful solution for your marketing tutorials, a webinar, or an important presentation. RecordCast is the perfect solution if you want to capture a full screen along with the webcam or microphone and has several options when it comes to editing.
In fact, this tool's extraordinary potential is to record whatever happens on our desktop without downloading any software. If you want to record in a simple way, say it with the RecordCast screen recorder.
Social Media Marketing Tools
6. Biteable
Videos are considered one of the best ways to engage with the audience. Biteable is a social media marketing tool to build captivating and informative short videos with ease. It provides a wide variety of templates, footage, and music as well.
Besides, the platform is intuitive, making it easy for inexperienced users with videos to understand how it works.
7. Hootsuite
Hootsuite offers a central management platform for all your social media channels. Additionally, it enables you to schedule posts in advance so that you can prepare all your social media content for the next weeks or months in a single session.
Moreover, there are also advanced reporting tools that allow you to monitor which social media campaigns are working most efficiently and utilize this data to calculate ROI. Besides, you can keep track of mentions of your brand and handle responses.
8. Sprout Social
Social media is essential for your business, and platforms like Facebook and LinkedIn are getting equal to the Internet. Nevertheless, it can be challenging to manage and optimize posts across business accounts. If your business wants to have an advantage, you'll need a strategy for each platform and arrange posts to improve your online presence.
Here we have Sprout Social. This tool combines social media platforms in a clean and straightforward interface. Some appealing offers from Sprout Social include:
Content planning and publishing
Evaluation and optimization tools
Customized reporting tools
Strategy and conversation management
9. Instasize
There are numerous mobile editing apps, but Instasize stays among the most flexible and easy to use.
This toolkit helps you resize your photos, build creative collages, play around with borders, and overlay text with stunning free fonts.
Instasize often updates their features so you'll never get bored of using them. The newest iOS update allows you to reach Unplash's massive library of creative photos by designers worldwide.
This feature is a significant benefit as professional images are sent directly to your app. You don't have to go online to look for free pictures. Plus, you can capitalize on smart tools, such as recommended filters and beauty tools.
Furthermore, the premium edition opens an impressive list of additional filters, borders, patterns, and text styles, with a fee of $4.49 per month.
Email Marketing Tools
10. MailChimp
MailChimp is considered one of the most high-rated email marketing apps in the digital marketing realm. The service provides both free and paid editions, with prices ranging to your business's size and demands.
MailChimp not only supports sending emails to your consumers at the right time but also provides detailed analytics that can be beneficial in boosting your business.
Users can also create complete emails with photos, gifs, personalized fonts, and implement A/B testing for their campaigns.
11. AVADA Email Marketing
AVADA Email Marketing is an all-in-one automation tool to find, engage, and convert leads into your customers. The solution allows you to send different types of automation emails, such as welcomes, abandoned cart emails, order/shipping confirmations, cross-sell/ up-sell, etc.
This marketing tool will have an influence on customers who leave their cart behind at checkout without any payment. An abandoned cart email will be sent to those buyers to encourage them to come back and complete the order. Store admins can freely set up the number of emails and time sending, based on your shoppers' behavior.
Besides, the app comes with numerous ready-made email templates that you can apply right away. Additionally, the drag and drop email builder is also a big plus of Avada Email Marketing. That can help users create any automation email without hiring a developer or a designer.
12. Emma
Emma is a great platform that will help you both approach customers and bring better experiences to them. It covers a set of tools that can support companies to generate and test email marketing campaigns. In addition, it does a good job of understanding customers' behaviors.
Besides A/B Content Testing, Emma offers Dynamic Content blocks that can be utilized to convey various messages to each customer, based on how they are grouped.
These blocks facilitate creating different designs in a short period of time and excel at jumpstarting big campaigns. Moreover, it has its own app - Metric. This app will show you how your campaigns are performing wherever you are.
13. Marketo
Marketo is a comprehensive digital marketing tool that can support customers "from acquisition to advocacy".
With the aid of Marketo, you can draw complete strategies for your email marketing efforts, customer base marketing, and lead management. This platform comes with some important features, including:
Channel integration
Resources to create better buyer journeys
Email marketing tools highly personalized to help your business learn when it designs email marketing campaigns
14. Benchmark Email
Benchmark Email provides similar mail building tools that can be applied to other platforms like content blocks and ready-to-roll layouts. These tools also capitalize on a company's information to make your campaigns work effectively.
Benchmark comes packed with automation tools according to triggers that help you gain more out of the sales funnel. One of the most incredible automation tools is the abandoned cart automation supporting e-commerce store to earn more sales.
Additionally, Benchmark Email also provides data to deeper comprehend how customers react to your business's emails. Thus, you can get a better idea of sending the right message to the right person.
SEO Tools
15. KWFinder
SEO is one of the ultimate elements of online marketing, and you really need to get it right to develop your website. SEO ensures not only your website is structured appropriately and optimized for mobile devices, but your content includes the keywords that your readers are looking for. That brings your site to a higher ranking position on search engines.
KWFinder, a keyword research tool, comes with more appealing features with a reasonable fee per month. You just enter a seed keyword, and the tool will show tons of recommendations, trends, search volume data, and a ranking difficulty score for every word or phrase.
16. SEMRush (SEO)
SEMRush is a powerful software that monitors the keywords you rank for, recommends related keywords, and shows your competitors' rankings.
You can take advantage of this tool to conduct your keyword research, follow the progress of your competition keyword strategy, implement an SEO audit of your blog, and search for backlinking chances, etc.
Moreover, in 2020, SEMRush has cranked out new features, including a site audit function and site health. This allows you to track a ranking percentage of how your technical SEO and backlinks stack up against your organic competitors, with suggestions on how to enhance this.
17. Surfer (SEO)
On-page SEO is the method of optimizing each web page to rank better and drive more relevant traffic in search engines. It seems to be hard to get how to invent the perfect content to stay on page one of Google. However, there has been an emergence of SEO tools to help in this task and boost your content ranking.
Surfer is an excellent SEO tool that explains why top pages have good rankings for your keywords. Based on that data, you can find out what you need to do to produce content that you can rank higher than your competitors.
The platform supports two key areas: producing/outsourcing new optimized content and optimizing current pages.
After analyzing your content structure, keyword density, page load time, backlinks, phrasing, and so on, the Surfer Content Editor compares them to high-ranking results for similar keywords. That lets you boost the efficiency of your current pages and the success rate of your pieces.
18. All in One SEO Pack
If your content management system is WordPress, you should not miss the All in One SEO Pack plugin from WordPress.
A large part of your online marketing strategy should depend on search engine optimization, and this plugin makes sure that your content is appealing to search engines. Here are some of its unique features:
XML Sitemap
Automated generation of META tags
Advanced Canonical URLs
Compatible with most other plugins
Automatically informs popular search engines, like Google and Bing, of any website changes
Analytics Tools
19. Google Analytics
When it comes to analytics, Google Analytics is a familiar and helpful tool for marketers. It is free software that offers vital insights into who is browsing your site and where they reach when they arrive.
Google Analytics gives you some valuable data points, including:
The number of visitors to your website by day, week, month, or any specific period you decide
Where are these visitors from - referrals from other sites, organic search, social, ads, or direct
The keywords they are searching for to find your website
How long an individual stays on your website and which pages they go to
The demographics and concerns of your users
All the information is so worthwhile that you can leverage to improve your site and optimize your marketing campaigns.
20. Google Data Studio
Google Data Studio was designed for Business Analytics and integrated well with other Google tools utilized by businesses every day.
It creates a major source to get insight into your digital marketing efforts. What you need to do is to enter your Google Analytics reports, use the platform's tools to comprehend data, and show it to your customers.
21. Woopra
Woopra is the Analytics tool for e-commerce businesses that concentrate on dealing with their problems, for example, cart abandonment.
Woopra helps you analyze the experience a customer has on your site to know what is preventing them from purchasing.
The data is accumulated and shown with charts and tables, displaying correctly the number of your customers stop at each stage of the process. Moreover, the tool offers insights on what types of changes can bring your sales team better results.
Summary
Better tools bring better results. The use of the appropriate platforms and software will help your business acquire essential knowledge of how clients behave, which can help create the solutions your company provides.
You can try as many tools as you want before you decide to commit to the best one. Hope that you find this list helpful.
Thank you for reading!
Website Support
& Maintenance Services
Make sure your store is not only in good shape but also thriving with a professional team yet at an affordable price.
Get Started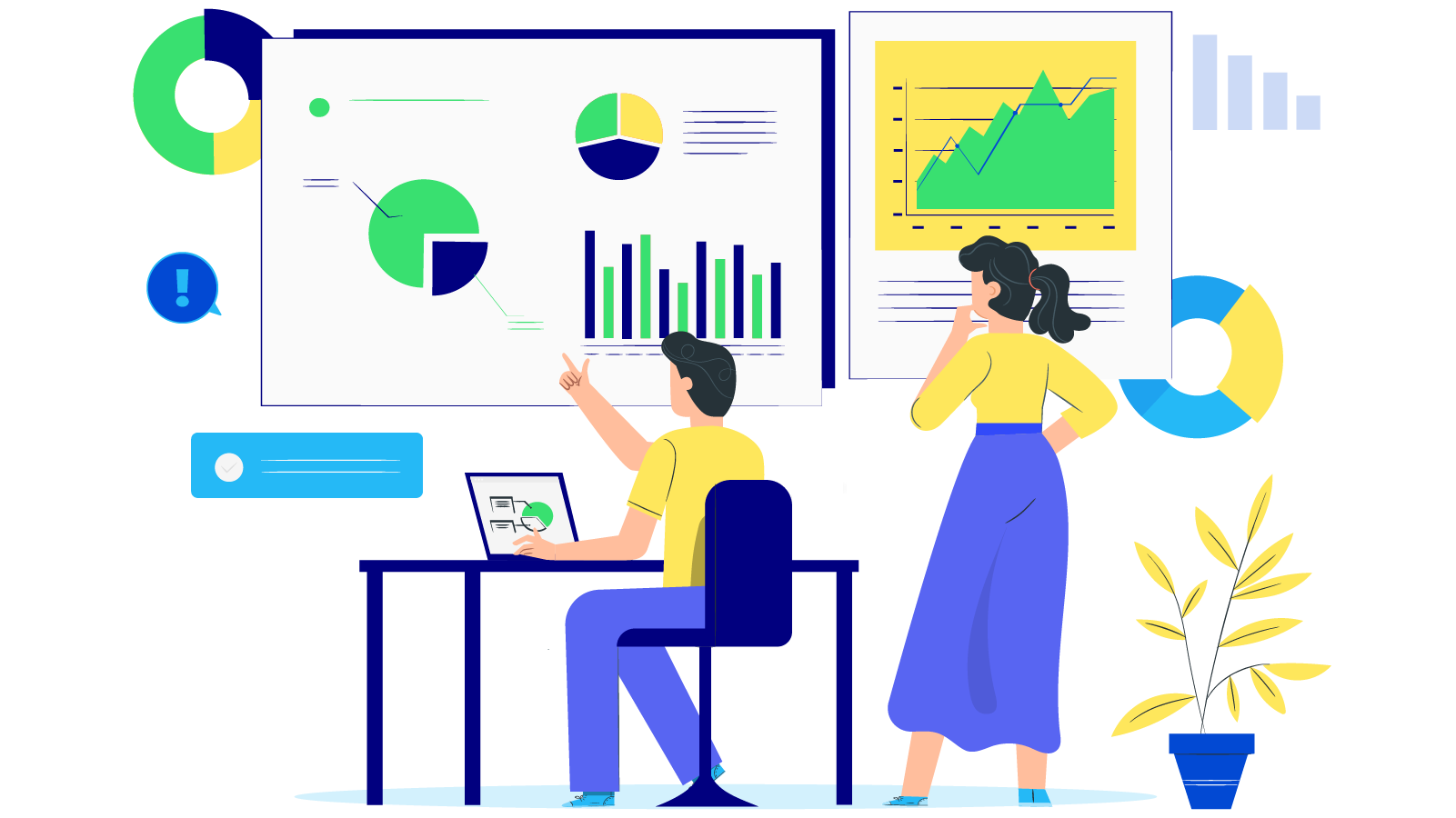 New Posts



Subscribe
Stay in the know
Get special offers on the latest news from Mageplaza.
Earn $10 in reward now!