What is a Business Plan? How to write a perfect one?
The Most Popular Extension Builder for

Magento 2
With a big catalog of 224+ extensions for your online store
No matter if you are running a pizza store, a flower shop, a factory, or an online business, you might have been told a lot of times that "you need to have a solid plan." Perhaps you've heard "all successful companies own a business plan." Or maybe, "if you want to attract potential investors, you need a business plan."
There is a common sense that a business plan, whatever it is, is a good thing to have. In fact, a business plan will be a valuable ally throughout the life of your business - from starting out to cashing in.
It will help you hit the road on the right foot, stay focused, manage your growth, get financing, and more. But to many people, the term itself is just a snippet of corporate jargon.
So, to help you have an in-depth understanding, this guide will explain the definition, types, components of a business plan, and especially some useful tips to write a business plan easily.
Table Of Contents
What is a business plan?
A business plan is defined as a written document that describes in detail what you plan to do and how you plan to achieve your goals. A business plan is a necessary tool for all businesses. Just like a home is not built without blueprints or a movie made without a script, you don't start a business with the best online llc services without a sound and practical plan.
If you've ever noted down a business idea on the back of an envelope, or a napkin with a few tasks you need to accomplish, you've written a business plan - or at least the very basic form of it. A business plan outlines a written strategy from the combination of strategic marketing, financial, and operational viewpoints.
There are two primary purposes for a business plan, depending on who the audience is:
For internal audiences (business owners, staff…), it's a guide for the management to efficiently plan the company's development and prepare the necessary modification measures in a structured way.

For external audiences (investors, banks, alliances, customers, and so on), it serves as a way to communicate the plans you have for your business.
If you're embarking on a serious business that's likely to consume a significant amount of time, money, and resources, taking planning seriously is critical to your success. Every business sets short-term and long-term goals, sales targets, expense budgets, so having a business plan will encompass all of those things and is useful to a startup trying to raise funds as it is to a 10-year-old business that's looking to mature.
Why does a business plan matter a lot?
There is a common misconception that business plans are just for startups, backing up loan applications, or getting investors. The truth is that business planning matters a lot and offers substantial benefits to every business.
A study found that plenty of companies can find success without planning, but businesses that plan grow 30% faster than those that don't plan.
To emphasize the importance of business plans, here are the top five reasons why you need one for your business
To set priorities. Running a business involves a lot of things to consider. Sometimes you can't control everything. Business planning helps you keep track of the right and most important things. Then, you can allocate your time, effort, personnel, and other resources strategically.

To make critical decisions. As an entrepreneur, having a robust business plan helps you to define and focus on your business ideas and strategies. You not only need to concentrate on financial matters but also on management issues, human resources, technology, competitors, and customers. By thinking deeply about your core strategies, you can understand how those decisions will impact your broader strategy.

To identify potential weaknesses. By sharing the plan with others, you can have experts and professionals or even customers help you identify potential pitfalls in your idea and give you invaluable advice. Thanks to that, the risk factors will be reduced.

To secure financing. Good business planning connects the dots in cash flow. Sometimes, reviewing profits is enough, but when sales on account, cost of goods sold or repaying debt are involved, financing activities take planning and management.

To communicate your ideas with stakeholders. A business plan is a communication tool to convince financial institutions or lenders to pour money into your company. It is also a base for people to work for your enterprise, to secure credit from suppliers, and to attract potential customers.
What are the types of business plans?
For the majority of people writing their first plan, they usually wonder, "How detailed should the business plan be?".
To this question, there is, unfortunately, no standard answer and no formula.
It is entirely up to you and depends on the purpose and necessity behind it, as well as, on the complexity of your specific business. In general, there are three basic types of business plans.
Short business plan
A short business plan is usually about 10 to 15 pages long. It is most suitable for newly founded companies in an early stage of their development when there still do not exist complex interrelations.
For a well-established company, a short business plan makes sense only if certain investment opportunities are to be roughly approved in advance, in order to prepare an extended business plan on the base of the short version later on.
Even if it is a "short" business plan, the required information should be conveyed in a complete and appropriate manner. It should provide the specific request and the purpose of the request you are making of your readers.
The final goal is to convince potential investors that you understand your business and the market extremely well.
Extended business plan
An extended business plan usually consists of 20 to 40 pages. This type of business plan describes the company issues much more profoundly and more detailed than a short version would do.
The higher the required capital, the more essential this type of business plan becomes.
For instance, you call for a 5-million-dollar investment for a project of industrial plant, you are striving for long-term credits, the preparation of an extended business plan would be advisable.
Such a business plan should contain an in-depth market and business analysis, as well as revenue, cost, and financial planning for a 5-year period. It should clearly state what your company could bring to the table once the request is fulfilled by the readers.
Operational business plan
This type is an important internally oriented document of your company. It is primarily used by the management team, board of directors, and high-level professional advisors. It's excellent for focusing and aligning the efforts of key managers toward common company goals, and therefore should be updated at least annually.
Operational business plan are usually long and detailed, comprising over 40 pages, in some cases even exceeding 100 pages.
What are the components of a business plan?
No two businesses have the same plans, but they may have the same components. Following are some of the most common and integral parts of a business plan.
Executive summary
The executive summary compiles the essential statements of your business plan in a very concise form. For the majority of readers, this section will present the most important section of the business plan, so it should be compelling and intriguing.
The executive summary should provide:
a quick introduction into the main topics
a short description of your products and services
the core statements and conclusions of your enterprise strategy and success factors
This part should be no longer than two pages. It would help if you write this section last after the plan is complete, as it summarizes the whole plan in a nutshell. Make it dynamic and exciting to "tow" the reader's interest.
The company
This part will introduce your business in more detail, outline your type of business, and provide business history. This section should be broken down into the following subsections:
Business overview: A general description of the business, where it fits into the marketplace, what needs it will fill, and how it will fill those needs. Describe the markets that will use your products and services and include any business history.

Company structure: Include a list of key personnel such as shareholders or partners and incorporation information.

Goals and objectives: Define your goals and objectives, both long- and short-term. It should clearly show what your company aims to implement and achieve for each period of the business.
Strengths and weaknesses: Blow your own horn and detail your business strengths. Stress where and why you excel in these areas, whether it be excellent customer service, product quality, pricing, or strong distribution base. Besides, discuss your weaknesses and how you plan to overcome them. You can use SWOT analysis to make it clear.

Mission and vision statements: A mission statement illustrates the company's business, its objectives, and approach to reach those objectives. A vision statement describes how you see your company in the future.
Products and services
Here, the company can present all the products and services it will offer, and may also include pricing, product lifespan, and benefits to the consumer.
This section may include production and manufacturing processes, legal concerns (patents, copyrights, or trademarks) and research and development (R&D) information as well.
Market analysis
Ideally, your market analysis will show your knowledge of the ins and outs of the industry and the specific market you're planning to penetrate.
In this section, you will need to provide data and statistics to talk about where the market has been, where it's predicted to go and how your company will fit into it. In addition, the profile of your customers also needs to be mentioned.
Marketing and sales strategies
Part of your business plan will be a marketing plan, which details how you will find potential customers.
A sound marketing plan includes information about your market and competition, and other marketing strategies to maximize sales. It involves the 4P's of marketing, as well as figuring out how you'll measure your marketing mix's success.
How will you sell your products and services? That's the most frequent question you'll answer when you discuss your sales strategy.
It should be as specific as possible. It's a good idea to show the number of sales reps you're planning to hire as well as your sales targets.
Financial planning
It's necessary when you prepare projections of income expenses, and cash flows, even if you are not borrowing money, as this section will facilitate making many future decisions.
If you are attempting to borrow money, the financial section should include:
Projections of income and expenses
Cash flow forecasts
Financial statements
Capital expenses
Funding requirements
In the last part of your business plan, you can reveal the amount of money you need, how you expect to repay, and over what time period. You can outline the following:
When you need the money and how much
The type of loan you are applying for
How you intend to secure the loan and with what assets
The desired term of repayment
A breakdown of how you will use the funds
5 Tips to write a perfect business plan
Determine your purpose
Every business can have a number of different purposes, so before you begin writing, you should know why you're writing and what you hope to accomplish with it.
Without a clear and specific purpose or set of purposes, your business plan will have little value.
A business plan can be considered as a road map, with directions for success, so it is important to make the purpose clear. If you are planning to use self-funding, it is a good idea to mention how you will do that.
On the other side, if you want to attract investors, your plan should appeal to them from the very first beginning. So, your purpose should be pointed out in the Executive Summary section of your business plan.
Build your vision
A vision illustrates what you want your business to be at some point in the future, based on your purposes and goals. Having a vision will help your business have a clear focus, and can stop you heading in the wrong direction.
Building your vision needs a lot of effort from your management team as well as the staff. By brainstorming and sharing ideas, you can solve fundamental questions about your business direction and how you can state that direction. Make sure your vision statement
is clear enough and written in plain English (i.e. no business jargon)
is memorable, passionate and powerful
is concise and says a lot in a few words
is realistic (i.e. in terms of your internal resources, capabilities and potential)
shows the best ideal outcome for your business
shouldn't contain numeric measures of success
helps build a picture in people's minds.
You can refer to the following examples to build up your own vision statement:
"There will be a personal computer on every desk running Microsoft software." (Microsoft's original vision statement)

"Our vision is to be the earth's most customer-centric company; to build a place where people can come to find and discover anything they might want to buy online" (Amazon.com)

"Bring inspiration and innovation to every athlete* in the world. (If you have a body, you are an athlete.) (Nike)
Create a company profile
The company profile is often found on the company's official website and are used to attract possible customers and talent. However, your company profile can be used in your business plan.
An enticing profile should include:
the organization history
the products and services
the target market
resources
problem-solving strategies
the competitive advantages
The profile must be visible and specific enough to attract readers to follow. Therefore, do not underestimate it, as it is the first part that readers, clients, and leads will come into contact with. The more precise and informative it is, the more chances that you will achieve your purposes.
Know your competition
The first rule of every business is never saying that your business has no competitors. Although you may feel you are completely unique and doing well, there will be people out there doing something similar to you.
So, it is simply not enough to be aware of your competitors, you must get to know them. You should understand their size, market share, profitability, list of their products and services, pricing strategy, and how they attract customers. A competitor analysis grid is an effective way to revise your business and generate improvement ideas if necessary.
However, remember to review your competition regularly. Markets change constantly, and so will your competitors. New businesses will jump in the game, and existing businesses will adapt to the evolving markets.
It is, therefore, essential to treat competitor analysis as an ongoing project to be reviewed on a regular basis, which allows you to always stay ahead of the curve.
Be realistic
If you are confident in your business performance, it's alright, as a certain level of optimism goes a long way. However, unrealistic goals will inevitably cause disappointment further down the line.
Overestimated sales figures or underestimated costs can reduce your plan's credibility at the least, which can badly drive your lenders and other interested parties far away. So, your plan should be based around the most trustworthy facts and figures, not just pipe dreams and illusions.
Everyone dreams big, but keep in mind that there is a fine line between optimism and realism. Finding the balance is essential, especially where investors are concerned.
The bottom line
Writing a business plan involves a lot of thought. However, it doesn't need to be complicated. At its basic core, your business plan should identify where you are now, where you want your business to go, and how you will get there.
Creating a good business plan can't guarantee success, but it can go a long way towards reducing the odds of failure. So, if your business hasn't had a robust plan, just follow this guide and create one right now!
Haley is a content creator at Mageplaza. When not working, she spends time on travel adventures, books, and food tasting. As growing up, she wants to read, learn, and experience more things to adapt herself to this ever-changing world.
Website Support
& Maintenance Services
Make sure your store is not only in good shape but also thriving with a professional team yet at an affordable price.
Get Started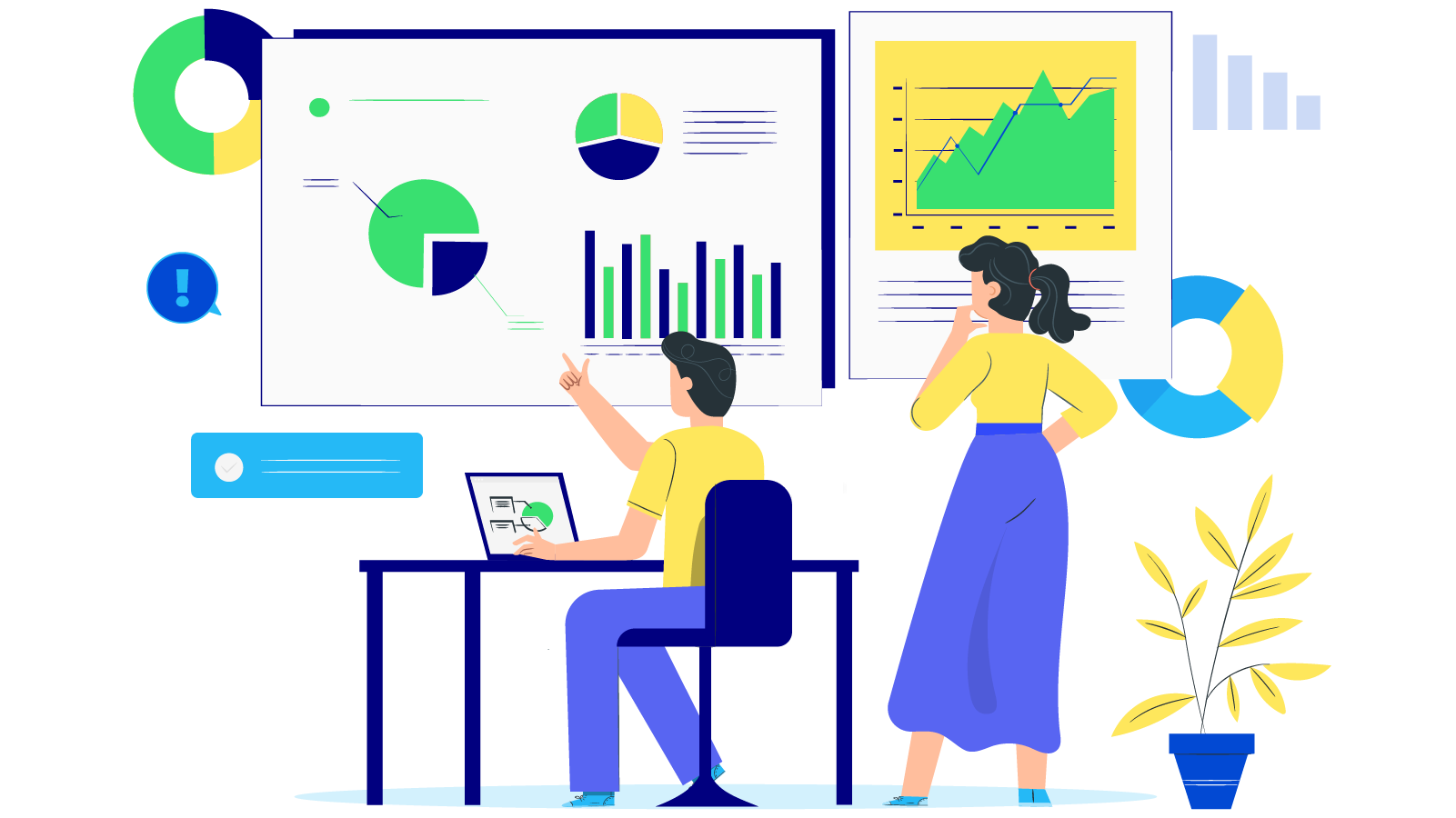 New Posts



Subscribe
Stay in the know
Get special offers on the latest news from Mageplaza.
Earn $10 in reward now!