17+ Best Dropshipping Product Research Tools for Business
Whether you're just getting your dropshipping business off the ground or you've already established one, chances are you understand one thing for sure: knowing what to sell is the key to being successful.
The competition is fierce, and staying top and relevant will always be the name of the game. However, we all know that doing so will take far too much time. Finding such items can consume hours at a time.
But don't worry, a dropshipping product research tool can help you a lot!
So, what is a dropshipping product research tool? And what are the best tools in the market? In this blog post, we'll give you answers to these questions!
Ready to explore? Let's go!
What is a product research tool?
A product research tool is a software that automatically hunts down winning products for you. It can scan sellers, find items that have been sold the most within a specific time range, and extract these results for you. By using this tool, you can save A LOT of time. And all that's left for you to do is upload these products.
Many dropshippers, when first starting their business, may be overwhelmed by the task of choosing what to sell, as they want to make sure that they're selling things people will actually buy it. This is where a product research tool comes in handy.
Why should you use a product research tool?
The E-commerce industry continues to prosper every year, making online retailers feel pressure with increasingly intense competition. Thus, they have to rely on different product research tools to source and list products that sell well and have high-profit margins.
You might notice or not; the most successful dropshipping businesses know how to leverage product research tools to help them make actionable decisions, especially when it comes to product sourcing and scaling their business.
Actually, you should consider using a product research tool right now, because it can help you:
Search multiple products when product sourcing
Many dropshipping business owners spend a lot of time product sourcing, and for a good reason. Finding winning products is essential if you want to run a profitable business. However, this process can take a lot of time.
A multi-purpose dropshipping product research tool can simplify product sourcing by letting you scan multiple items at once, helping you create detailed lists of products that are worth pursuing.
Scan multiple marketplaces
Even if you don't plan to sell an item outside of the US, it doesn't hurt to learn how a specific product is performing in Europe, for example, and other major marketplaces. You cannot be sure when you will outgrow your current marketplace, so be prepared for this is critical. And product research tools can help you do this.
Being able to scan foreign marketplaces helps you come up with new product ideas to sell within your own market. The more data you can collect about an item and its performance across diverse marketplaces, the better. Successful dropshipping businesses understand the importance of product data, as it can help them make informed decisions about whether or not to sell a particular product in a set region.
Analyze your competition with ease
No matter how big your dropshipping business is, you need to learn how to analyze your competition and their products using research tools if you want to succeed.
Product research tools do help you scan through thousands of products to determine which ones are widely popular, available, and actually selling. These insights help you avoid sinking much of your capital into unnecessary items. Besides, you can view what your competitors are selling, their ratings, how many reviews they have, and other useful information.
Clearly define profit and expenses
Another vital feature of a product research tool is the snapshot it provides of your estimated expenses and profit. Products with high sale prices may seem appealing at first glance, especially if you can manage a reasonable gross profit on the sales, but you also have to look at how much your expenses will be.
Although dropshipping doesn't require a significant amount of money to set up like physical stores, all of its costs are related to running your website and marketing. You have to pay for the domain, hosting, theme, app, ad campaigns, etc.
Therefore, the more you know about your expenses, the better a decision you can make when it comes to choosing products to dropship.
Save money with one all-around tool
Many dropshippers complain that there are too many tools out there, and each tool seems to be good at one thing and only one thing.
A robust product research tool should help you solve more than one problem. That's why we've analyzed the following 15 best tools to help you make an informed decision. Let's jump into our next section!
You may also like: The 130 Best Dropshipping Products To Sell in 2023
17 Best dropshipping product research tools
1. Ecomhunt
On its website, Ecomhunt describes itself as "a curation of the best new products, everyday." In reality, Ecomhunt adds winning products manually every single day, so you can stop wasting your time and money on the wrong products.
This is how Ecomhunt works. It analyzes which products are working well, gives to its members first, and then to free members after a few days. By doing this, it provides paying members an advantage over its free members.
For each product on Ecomhunt, members are given:
Product images/ description
Profits, RRP (Recommended Retail Price), costs, and margins
Saturation inspector
Analytics
Facebook advertising ideas and current ads
Social media engagement ideas
Reviews of buyers
Targeting and audience ideas
In addition, Ecomhunt provides training guides, webinars, blogs, and other helpful materials, such as Ecomhunt University and a thriving Facebook group. You can also find a lot of support from others involved in the same kind of businesses and online chat features. In a nutshell, Ecomhunt is a really well-researched tool and an excellent platform for your dropshipping store.
Pricing plan: Ecomhunt offers four pricing plans, including:
Free plan: You can approach all their winning products, but with limited features and delay in access to new products.
Paid plans: Starting from $29/month
2. Sell The Trend
Sell The Trend is the new kid on the block, and we must say, its chances of becoming the best kid is great! This tool contains a number of different tools that will blow your mind away for sure!
For example, one of the product research tools that Sell The Trend got inside is called "The Nexus." This tool is considered the "holy grail" of winning product discovery, which uses the AI algorithm to show what is really trending across popular E-commerce stores.
As you see in the product image above, it provides necessary data points:
The number of Shopify and AliExpress stores are selling this product
Product cost, selling price, and profit margin
The total number of orders for the current month
The first/ last time it was added to a Shopify store
A link that takes you to a timeline of all the Shopify stores that have added this product.
Sell The Trend recently launched their own dropshipping e-commerce platform called "SHOPS", and it's totally free for early adopters. You can check it out here.
Furthermore, Sell The Trend offers other outstanding features to promote your dropshipping store:
Explorers: This pretty cool feature is similar to what you get with The Nexus. You'll get a list of the most trending products from Amazon, AliExpress, Facebook, and Shopify stores.

Video ad creator. Sell The Trend has a simple video creator that allows you to generate Facebook video ads from AliExpress product images.
Facebook audience builder. This tool gives you some exciting ideas on building audiences for your targeting. You can choose one of the pre-selected categories and drill down from there.

Engagement rating calculator. This feature takes a look at influencers to see if they're a good fit to promote your products or not. It'll look at metrics for both Instagram and Twitter.

Training. There are some decent training videos on how to best utilize each tool, as well as nice tips and tricks on how to identify the best items to sell.
Pricing plan: Sell The Trend has only one pricing plan that you can either subscribe to on a monthly basis ($39.97/ month) or an annual one ($32.97/ month). It's worth mentioning that if you choose the annual plan, you'll get two months free, and both come with a 7-day free trial.
3. Niche Scraper
Niche Scraper is a useful SaaS (Software as a Service) tool that helps dropshippers research the winning products to sell on their E-commerce store, no matter if they are on Shopify, WooCommerce, or anywhere else.
Niche Scraper's services are primarily provided in four ways, including:
Product Scraper
Imagine you have the ability to find out all the trendy and best-selling products in both Shopify stores and AliExpress. And how great it would be if you could view all the essential data on those products like the sales trend in the last 7 days, sales difficulty level, as well as the rate at which the product sales are increasing or decreasing.
Would this help you decide which item to sell and which not to? Well, that is exactly what this feature of Niche Scraper does for you. Besides, it lets you filter and sort products by date, niches, orders, price, etc.
Hand Picked
This feature shows you a complete list of products that are hand-picked by the team. They often post at least 1-2 new products every day. So, you can pick products that you want and start testing them on your Shopify store. It's that simple here.
Store Analysis
This tool works in a unique way that allows you to spy on various stores across the Shopify platform. This can either be general stores with unique products or just verified dropshipping stores via the Shopify platform.
For this to work effectively, you can either search by with keywords of any particular products or search by store popularity or by relevance. This will show you best-selling products, traffic data, sales estimates, and other insights to plan your entry into the product market.
Video ad maker
Niche Scraper provides you with a space to create unique ad videos using simple images, music, and text within a few seconds. You just need to copy the product page URL, paste on the tool to fetch the image, and then generate your video.
Pricing plan: Niche Scraper offers three pricing plans, including:
Free Plan: Membership of the free plan only has access to winning products after 3 days delay, together with limited access to other features on the tool.
Pro membership ($39): Membership users of this plan have access to everything on the tool with no limitation.
Annual Pro Membership: This plan is quite the same as the previous plan, but you can enjoy the massive discount of 60% off if you are willing to pay annually.
4. Minea
Minea is the all-in-one product search tool that every dropshipper must have in his toolbox. It is a very comprehensive tool because of its many features.
Unlike other product search tools that only spy on one social network, Minea collects ads from multiple social networks (Facebook, Instagram, TikTok, Pinterest), making it the product search tool with the largest database: over 14 million ads analyzed.
Every day, you get a selection of the top 10 winning products on the market. This selection is based on the characteristics of a winning product and also on the statistics of these products on the different online stores and marketplaces.
Here is a non-exhaustive list of the data you can obtain on each ad found on Minea:
The media of the ad (Photo, Carousel, Video…);
The ad text ;
The link to the ad;
The link to the store;
The link to search the product on AliExpress;
The social engagement (Like, Share, Comment…);
The country targeted by the advertiser;
The audience (Gender, Age, Demographics…)
Other ads from the same store.
What makes Minea even more different from other product search tools is its influencer marketing analysis feature. With Minea, you can analyze:
product placements;
dropshipping or e-commerce brands;
Influencers;
Your competitors' stores.
Minea is an arsenal of tools allowing you to have a maximum of information on the products you want to launch. The more information you have on a product, the better you can study its profitability.
Pricing: The basic option of Minea costs €49 per month and gives you access to all the features related to Facebook ads. If you want to go further and have information about ads on other social networks as well as influencer marketing, you should opt for the premium option, which costs €99 per month.
5. AliExpress Dropshipping Center
Alidropship is a common online retail store that serves as a platform for suppliers to offer products to potential customers. Based in China, the site offers cheaper rates and becomes a reliable and safe place to make purchases. It also serves as an excellent platform for the business of dropshipping.
To simplify the dropshipping process, AliExpress has created its own tool called AliExpress Dropshipping Center - a 2-in-1 tool and all at no cost!
Tool 1: Find AliExpress products to sell
This first one is an excellent tool for product research, which helps you find items to sell on your dropshipping store. It includes three smaller tools to make progress easier for you.
Hot selling products
This tool will show you what products are best-selling on the market at a given time.
Nevertheless, keep in mind that this tool is available for hot products on AliExpress, not your own region. So, while you are exploring winning products here, use the Google Trends and Google Keyword Planner simultaneously. These Google tools can help you find out if there is any demand for the products in your region or not.
Search by image
If you've got a picture of the product you want to sell, you can find it on AliExpress in the Search by image tab. You just need to upload the image, then the tool will search through AliExpress and find items that look like the image for you.
Sponsored products
This tool shows products from suppliers that probably paid AliExpress to be on this list. In this section, you can find suppliers for whatever product you want to sell. If a supplier spends their money being there, it's a good sign that they are serious about doing business.
Tool 2: AliExpress product analysis
This tool is awesome! When you find something interesting, but you're not sure how it was performing, you can use this tool.
You can input a URL of an AliExpress product that you want to analyze, and after you click on "Search," you'll see a graph with a lot of data analysis. Move your mouse over any point on the line; you can see the exact sales volume of the product at the moment.
Remember that the data is from just one product from the link you insert. There might be different suppliers that are selling the same products and doing well too.
Pricing plan: The great thing about AliExpress Dropshipping Center is that it's free to use. You can register via this link to start right now!
Recommended: Best AliExpress Product Research Tools
6. AliShark
AliShark was created by Yousef Khalidi - an expert in the dropshipping space. The website bills itself as a "spy tool" that looks at different data pieces on AliExpress and informs dropshippers which items they should be steering clear of. It's really an advanced product research tool, allowing you to find the right products to be dropshipping.
AliShark doesn't have different tools inside like AliExpress Dropshipping Center; instead, it's focused on one big tool and made that tool as big as possible with as many filter options.
Let's go over AliShark's excellent features and see how it can stand out compared to other tools and how it can really help your business.
#1. Live stats
As one of the most outstanding features on AliShark, you get to see daily orders of products live from your dashboard. This helps you know how these products are being ordered on AliExpress on an hourly basis.
With such pieces of information, you'll be able to get an idea of which products are doing well and per-take from the goodies.
#2. Product information
You'll also get to know the following info about a specific product:
Pricing
Reviews
The total order number
Quick view on sales
ePacket
Top countries it is being sold in
Top dropshippers that are making money off this product
Sales history over the last 2-6 months
Shopify stores and other online shops that are selling the product.
This feature includes necessary details you need to know about an item before you can go ahead and promote it.
#3. Product trends
This feature lets you see the history of sales and "adds to wishlist" over the last 2-6 months. Based on that, you can predict trends and see when you could make a lot of money, or when the product is out of season.
#4. Advanced filters
You might ask: How many filter options does AliShark offer in total? The answer is A LOT! Below are some of their common filter options for your reference:
Filter by sources
Filter by categories
Filter by niches
Filter by top countries
Filter by shipping methods
Filter by what country the product can be shipped from
Filter by price
Filter by the total number of orders
Filter by votes
Filter by wishlist
Filter by videos
This feature helps you a lot in laying hold on warm products, which is, potential winning items, and be one of the few selling it before it goes viral. Because there is a wide range of filter options for you to choose, we think you should spend time testing and combining them all, and see their effectiveness!
Pricing plan: AliShark comes in one pricing plan of $20 per month. However, it offers a 2-day trial for just $1. After the trial, you'll be subscribed to the $20 per month. This plan contains all the features available on AliShark without any restriction or hidden charges.
7. Allfactor
Next up on this list is a more focused tool on E-commerce in general rather than just dropshipping - Allfactor.
Allfactor is an E-commerce competitive analytics platform where it aggregates billions of valuable data from all channels, including Shopify, Walmart, Amazon, Etsy, and many more.
The website provides millions of data insights to help you spy on competitors, discover top trends, optimize your product offering, and win the market. It does help dropshippers as well by identifying emerging trends and new consumer tastes to help them promote their marketing campaign strategy. Up to now, it's powering more than 1,300,000 top Shopify stores.
Pricing plan: Allfactor offers a pricing plan of $19 per user per month, with a 3-day free trial period. With this plan, you can get:
Unlimited data access
Unlimited product data
Unlimited store data
Unlimited marketplace data
Unlimited funnel data
8. D-Nicheur
The idea for D-Nicheur started after the owners were testing between 200 and 500 products each week for their own stores in massive "FB tests," but they realized that only a few of these products had potential.
They decided to give away these extra products in their Facebook group, but so many people were interested that they created D-Nicheur. As you may know from the name, the website initiated in the French market, but is now looking to open the tool for the whole world.
D-Nicheur provides two tools that everyone can use for free:
Google search tool. You can do a Google search with Google Search Operators. It allows you to find about everything related to Shopify or what your E-commerce stores need.

Free Chrome extension. You can use it to find all suppliers on AliExpress according to an image link. That means if you have an image of a product, you can find suppliers selling it (given it exists on AliExpress). This is specifically for those that are currently dropshipping with AliExpress.
Pricing plan: The current price of D-Nicheur is either $20 for one product per day or $30 for three products per day. Unfortunately, the website doesn't offer a trial or refund period.
9. Dropship Spy
Dropship Spy is basically useful software that tracks various products to see how they're selling and performing across multiple social media platforms and online stores. With this, store owners can do much less work researching products and their analytics.
We believe this product research tool is great for dropshipping beginners who don't have much experience yet with this field. In general, Dropship Spy is going to show you:
Winning products
This section is the bread and butter of Dropship Spy's service. You can find the latest items that are performing high across various metrics here. The product finder has a nice array of products, covering almost any niche you can think of. Therefore, it is undoubtedly useful for finding just about anything you may want to sell online.
Promising products
Promising products is the second product finder that Dropship Spy offers. Unlike the winning products feature, these are yet to be deemed hot sellers. However, they're currently on the rise with lots of potential to sell well. For some, this tool has more potential to yield higher profits.
Product information and analytics
Once you choose a product, you can get a lot of helpful information that makes it easier to decide whether it's worth selling or buying. With this information, much of the guesswork will be removed.
There is a lot of data to divulge, and some of these features are:
Supplier information. This section gives you necessary information on all the current suppliers of each product. You get a selection of various supplier links to choose from, with some info like feedback score, amount sold, product rating, product prices, number of reviews, shipping fees, etc.

Engagement rating. Every item on Dropship Spy comes with an engagement rating, which is basically data about its own performance across social media channels, such as likes, comments, and shares. It's useful for gauging whether a product is generally performing well or going viral on social media.

Free advertising info. This feature is free copy and videos to use on websites and social media, meaning you don't have to worry about writing any engaging copy or product descriptions.

Facebook audience builder. This feature is unique to Dropship Spy and particularly useful for anyone making their first Facebook ad campaigns attempt. This is because it helps create an appropriate Facebook ad by giving suggestions for each product's related interests.

Sales reports on Amazon and eBay. To better understand how well products are performing, Dropship Spy provides access to sales reports from eBay and Amazon. This new feature can further help with market research.

Instagram influencer database. Instagram influencers are actually a worthwhile investment for advertising in many situations, especially when you get all the useful information Dropship Spy provides on the Influencer Search. This contains info about the number of followers, engagement scores, number of likes and comments, etc.

Product reviews. You can download reviews from Amazon, AliExpress, and Walmart, and embed them onto your website.
Pricing plan: Dropship Spy offers only one pricing plan right now, which costs $20 per month.
10. Dropispy
Dropispy stands as the best ad spy tool for Facebook social network. Dropispy collects all the advertisements that are shown on Facebook and stores them in its large database.
The tool is characterized by two main features: spying on advertisements and spying on online stores.
Thus, for each ad on Dropispy, you will be able to get information like:
The creation date;
The design of the ad (Photo, Carousel, Video…);
The product description;
The social engagement (Like, Share, Comment…);
The target country ;
The language;
The type of audience (age, gender, demographics…);
The hosting platform of the store;
The link to the store.
It is the same for the spying functionality of dropshipping stores. It is often said that to succeed in e-commerce or dropshipping, you have to look at what others are doing and try to do better.
Dropispy allows you to analyze the stores of your competitors.
For each store, you will be able to have as information:
The type of store ;
The Alexa rank ;
Installed applications;
The number of daily visits;
The engagement rate;
Bounce rate;
The duration of each visit.
All this information can only help you make the right decisions for your dropshipping business.
Pricing: Dropispy offers a first premium plan of $29.90 per month, which gives you access to all the tool's features. There is also an option for businesses and that costs $249 per month.
You can already test Dropispy with its free trial option, which allows you to test all the features of the tool.
11. FindNiche
FindNiche is a free niche analytics tool for Shopify and AliExpress, which collects information from over 1,000,000 products, 11,000 niches, and 700,000 Shopify stores. This tool can help you with a lot of things, such as:
Big data. Extract meaningful data from big raw data.
Fast updating daily. Hourly track orders, prices, profits, etc.
Powerful filtering. Support tens of filtering, sorting, and searching methods.
Smart picking. Pick winning, trending, high margin, and secret products.
With FindNiche, you can get inspiration for your niche and what kind of products to sell. The only thing is that you can't filter by "dropshipping" like some other tools in this list, but it's still awesome!
Pricing plan: You have the option to go for a free account, which gives you 5 daily search queries. If you're interested in the Pro plans, but not sure if you should spend money on it, you can use their share rewards. You'll get 7 days free if you invite one friend, and 30 days for free if you share it on one of your social media profiles.
12. Intelligynce
Intelligynce is actually not one, but rather a bundle of tools and software that helps dropshippers do in-depth research, analyze, and extract the best and most profitable products.
This tool has spying access to over 2.5 million products across more than 500,000 Shopify stores. It also allows you to search for commodities selling on Amazon and eBay marketplaces.
So, what are the key features that Intelligynce offers? Below is a breakdown of them:
Shopify Products
By simply entering a keyword for any product, you can see all Shopify stores selling items related to the keyword. Doing this will likely get you countless pages of results, so it's a good idea to take advantage of different filter options.
Shopify Stores
This feature is almost the same as the product search tool. However, with Shopify stores, you find stores instead of particular products.
Other features
Google Chrome Extension. This feature allows easy search of Shopify stores that you are browsing on Chrome.
Ali Inspector. This cloud-based tool for AliExpress helps analyze the bestsellers for different keywords.
Store Inspector. This helps you get access to any kind of information for each store you find.
Pricing plan: Intelligynce comes with a few pricing options, including:
Monthly option: $39/ month
Annual option: $79/ year
Lifetime option: $99
13. Pexda
Pexda is a common dropshipping product curator platform that offers you 6 new products to test on your store every day. Pexda provides a diverse selection of tools that makes finding winning products so much easier and more efficient.
Access to unlimited products daily
Amazon/ AliExpress/ Facebook Ad/ eBay/ Story Selling reports
Targeting suggestion
Ad copy & video ads
Auto hunt tool
Geography along with the device used
24/7 support
Pricing plan: Pexda currently offers three pricing tiers, which are:
Standard Plan ($14.95/ month): This plan gives access to all the above features. This comes with an impressive introductory price of $1.95 for the first two weeks before rising to $14.95 each month after this.

Premium Plan ($24.95/ month): This plan includes everything in the Standard Plan, but with a few notable additions. It contains instant access to products whenever they're available, which is a huge advantage.

Ultimate Plan ($99.95/ month): Ultimate members get access to exclusive offers that no other members do.
14. Phirst
Phirst isn't really a tool, but rather a newsletter that gives subscribers trending products before everyone else knows about them.
What makes Phirst different is that the website doesn't go off of what is already selling a ton through AliExpress or Shopify. Instead, it uses various behavior signals tracked online to explore what people are talking about, whether it's through Google, Youtube, Reddit, and other social media platforms.
Phirst often sends users about three or more products with exponential trends in their monthly newsletter. Besides, it gives an explanation about why it added the products to the list, along with a dropshipping supplier recommendation. Another awesome thing is that you will get the last two monthly reports in the mailbox after you signed up.
Pricing plan: The current price of Phirst is $10/ month for dropshippers, but you can choose the Amazon seller's option at the same price, or both ($15/ month). Phirst doesn't offer a trial period, but if you don't like it after paying for it, you can send an email, and the company will cancel your subscription and refund you.
15. ShopInspect
The next dropshipping product research tool is ShopInspect, which helps you with a lot of different tasks. Its algorithm searches the Internet to find the best new viral products for your business.
Following are some key features of ShopInspect that you can take advantage of:
Trending and most popular Shopify stores. This feature lets you take a look at the most popular Shopify stores. By viewing already successful stores, you can gain some insights into what your website should look like.

Word cloud. This tool comes with a list of words, which helps you expand your search to get better results until you're satisfied with the product you're looking for.

Analytics and demographics. Using the suggested interests for ad targeting under analytics can help alleviate the stress of looking for a customer for your business. And that's what this feature can show you! Its customer demographics tool enables you to decide what gender and age groups are buying your product the most. So, you can target the right audience and cut down on your spending on ads.

Video ads. ShopInspect provides video ads that have text overlay to explain what the product does. According to Malin Wijenayake, an ad specialist, video ads do 2x better than regular image ads. That's why this feature is perfect for you!
Pricing plan: ShopInspect currently offers two pricing plans:
Standard plan ($16/ month paid annually): 10 searches per day
Legendary plan ($19/ month paid annually): 250 searches per day
16. Thieve.co
Thieve.co will show you what's trending on AliExpress and give you a lot of inspiration for your product research. You just need to sign up for a free account, and Thieve.co will show you pretty awesome products from AliExpress. You can even filter products by categories and see items inside your niche.
At first, Thieve.co only had a free version available, but now it has a dropshipping version called Thieve Supply. This is what Thieve Supply looks like from "the inside":
As you can see, it shows all kinds of different products. You can then sort these products by a lot of filter options, such as categories, sales, trending products, and so on.
Pricing plan: Thieve.co's free version is, of course, free, and its dropshipping version (Thieve Supply) is currently $29 or $99 per month. You can pay annually and save 20%.
17. Wish Inspector
The final product research tool is for anyone that wants something entirely different for their dropshipping stores. Wish Inspector is a desktop-based software for PC and Mac that was developed by Dave Guidon to help dropshippers and online business owners find winning products for their stores.
There are two key features of Wish Inspector, including:
Research features
To use this feature, you simply enter your search phrase and how many pages and threads you'd like to display per page. There are also some of the data fields that you could search through:
Keyword, product title, ID, price, and shipping cost
Delivery date, product rating, currency, number of orders
Description, keywords, store name, supplier verification, vendor.
One-click import
Perhaps the best feature of Wish Inspector is the ability to export as many products as you like directly into your Shopify or WooCommerce store. By default, the following details can be imported:
Product images & description
Product reviews
Pricing plan: Wish Inspector's current price is $67 for 1 license and $77 for 10 licenses and it doesn't offer any trial. However, the company offers a 30-day money-back guarantee.
18. AutoDS - Find Trending Products
AutoDS is a dropshipping automation tool that enables you to:
Source trending products
Manage product pricing and stock
Import products
Automatically process orders
The process is simple:
Find trending dropshipping products in AutoDS's catalog
Import products to your online store with just a click
AutoDS monitor pricing and stock 24/7
Automate order processing and even fulfillment with AutoDS's fulfillment solution
At the time of writing, AutoDS has assisted over 67,000 entrepreneurs worldwide, accumulatively generating over $200 million in sales. So, they must be doing something right!
There are over 500 million products in AutoDS' database, so you won't struggle to find relevant products. AutoDS also scans its suppliers for trending products so you can focus your product search on best-selling items.
You can use the AutoDS finder to search for products. Unlike a traditional search filter, you tell AutoDS:
What type of product you're looking for
How many products you want to import
Which of your stores you wish to import the products to.
Then, AutoDS searches its database based on your criteria (like your supplier and fulfillment location). You can also filter products according to bestsellers or the ones you're likely to get a coupon for if you sell them. This is essentially a discount, so you can buy them cheaper and get a better margin.
Of course, you can also search by a specific product type. Still, the beauty of using the AutoDS finder is that they scan for the best dropshipping products on your behalf. However, using the AutoDS finder costs credits. The cost is broken down into categories based on how well the product's likely to sell. For example, finding products with a high chance of a discount coupon costs five credits per product. Whereas finding a basic product with an average of three sales per month costs only one credit.
The bottom line
That was it! We hope our 15 best dropshipping product research tools guide has helped you make your decision.
All the tools listed above will do an ample job of product research, and we're sure that you can make a decent return on your investment. They can take a lot of legwork and pain out of product research and help you make an income with dropshipping.
If you have experienced any other excellent dropshipping product research tools or have any questions, please let us know! We're always willing to hear from you!
Related post:
10 Best eCommerce Platforms for Dropshipping in 2023
Website Support
& Maintenance Services
Make sure your store is not only in good shape but also thriving with a professional team yet at an affordable price.
Get Started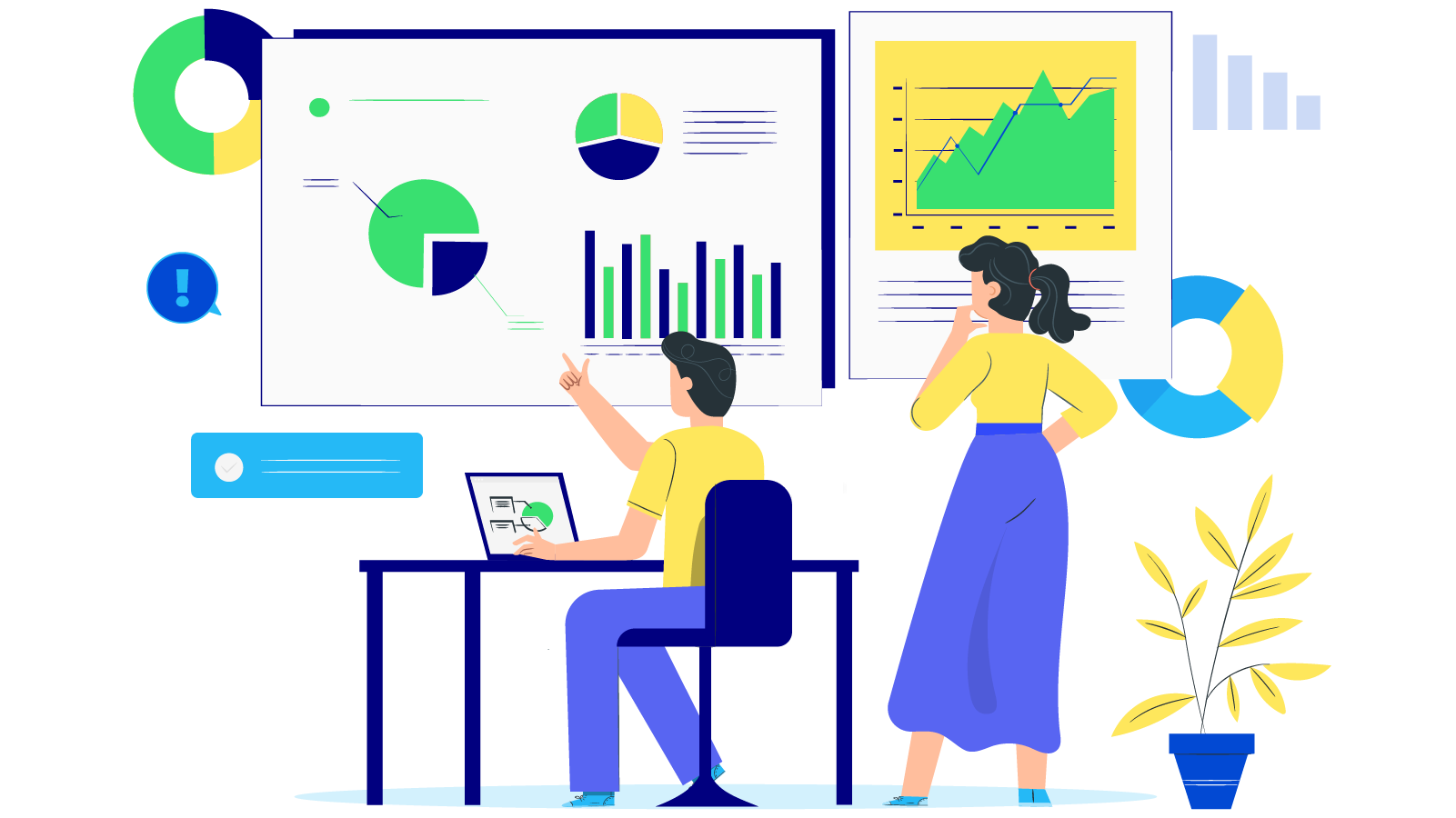 ---
---

Sam is the CEO and Founder of Mageplaza, pursuing a simple and healthy lifestyle. He is a friend, a husband, and a father to two children. As a trainer and an aspiring influencer, he is also a big fan of sports and travel. Sam is exceptionally knowledgeable about e-commerce, especially Magento and Shopify, with 10 years of experience in the field.
New Posts



Subscribe
Stay in the know
Get special offers on the latest news from Mageplaza.
Earn $10 in reward now!