Demandware vs. Magento: Who is the winning eCommerce platform?
The Most Popular Extension Builder for

Magento 2
With a big catalog of 224+ extensions for your online store
By far, most companies consider websites an alternative to the physical store as well as a virtual channel to have many different marketing strategies. No need to argue, the benefits of having an eCommerce site are clear.
The question is where to start?
A website represents a company's credibility. In the case of eCommerce, it's mandatory to have an eCommerce site at the outset.
Thus, this guide will introduce you to amongst 2 most widely used eCommerce platforms: Demandware vs. Magento. Plus, help you decide which one is right for you.
We also have delivered other competitions that you may feel interested in:
Table of Contents
Demandware vs. Magento: Brief introduction
About Magento: Leading eCommerce solution
We have been talking a lot about Magento in previous articles that compare Magento to other eCommerce solutions. Thus, let's have a quick look at some of Magento's highlights:
So far, gained more than 250.000 websites worldwide with around 2.5 million times of download

An open-source written in PHP programming language. Plus, it also leverages elements of the Zend framework

In essence, Magento is a specialized eCommerce solution for selling online

Recognized for the high level of flexibility and scalability that help salespeople build their eCommerce site according to unique business requirements

Developed to be scalable, Magento intuitively comes with powerful marketing features, SEO, and catalog-management tools
Now, Magento offers eCommerce users 2 solutions:
About Demandware: Salesforce Commerce Cloud
2 important milestones of Demandware during its development process:
Founded in 2004 and headquartered in Massachusetts. Demandware originally was a cloud-based centralized eCommerce platform at this time

Acquired by Salesforce in 2016 for 2.8 billion. Then, renamed Salesforce Commerce Cloud
By now, Demandware or Salesforce Commerce Cloud is introduced in the marketplace as a SaaS-based eCommerce solution (also known as Software as a Service).
Its power allows businesses to build and optimize their eStores with incredible scalability and accessibility. Plus, power eCommerce merchants with prominent features for internationalization, omnichannel marketing, and product catalog management.
Demandware vs. Magento: Primary similarities
Though each has its own strengths and weaknesses, both solutions give users more unique capabilities in creating highly customized and scalable online stores.
Furthermore, they show impressive power in managing large product catalogs, multi-store setups, and complex data sets from shipping to order invoice.
Besides, they do offer the user communities a cloud solution.
Demandware or Salesforce Commerce Cloud. This name reflects clearly its essence as a cloud solution from the start

In the case of Magento, though it's an open-source platform, Magento (now owned by Adobe) also has a Cloud edition: Magento Commerce Cloud/ Adobe Commerce Cloud
What's a Cloud-hosted eCommerce platform?
In essence, a cloud eCommerce solution is a managed, automated hosting platform with a variety of advanced features. In other words, you don't have to worry about software updates or server maintenance.
The platform can scale up your online business and down in line with marketing and seasonal fluctuations. You can strengthen your store's online presence without worrying about having enough capacity during peak traffic periods.
Magento API Integration Service by Mageplaza
Connect your store with any 3rd-party software and boost customer experience quickly and efficiently.
Learn more
Demandware vs. Magento: Key differences
Hosting
Demandware
As mentioned above, Demandware is a cloud-hosted platform that's developed and entirely managed by the Salesforce team. This comes with several benefits for users due to the platform's stability and guarantees on web performance and security.
Also, Demandware's Cloud-based solutions can be implemented in a much shorter time frame compared to Magento. This is because many of the infrastructures are abstracted in their SaaS environment.
Magento
Unlike Demandware, Magento offers over 3 options for eCommerce merchants, including:
Self-hosted (Community) edition

On-premise (Commerce) edition
Basically, the essence of Magento Commerce Cloud is similar to Demandware. The Magento team will manage all the site infrastructure of those who opt for the Cloud edition.
Apart from that, Magento users get 2 more different choices (Community edition vs. Commerce edition) to self host their eCommerce sites. They will get complete control over the infrastructure.
In conclusion: No winner in term of hosting
There are 2 sides of hosting when it comes to comparing Magento:
Drawbacks of a Cloud-based solution

The development level and advance of each platform's Cloud solution
Compared to a self-hosted platform or an on-premise, the flexibility of Cloud edition's users is quite limited due to the access restrictions and the source code as well.
Since Salesforce takes complete control over their technology, there are some limitations to your web customization process. Some will need the approval of Salesforce's team to implement.
Demandware might not be suitable for any users who want a high level of personalization and customization.
On the other hand, Magento customers have more options for choosing a self-hosted solution or a Paas (platform as a service) hosted solution in the form of Magento Commerce Cloud.
Still, Magento is well-known for its open-source edition and on-premise solution rather than the Cloud one. Magento Cloud edition needs more time to make it more competitive to Salesforce as a cloud service provider for eCommerce.
Customization
Demandware
As mentioned above, since Demandware is a cloud-based platform. In other words, Salesforce gets complete control over any change you make to your site.
Though it comes at a cost, your eCommerce site will be completely hosted by Salesforce's expert team. There's no worry when working on your site in the future.
Magento
Meanwhile, incredible customization is the selling point of Magento. It's understandable since Magento Community and Magento Commerce are 2 featured solutions of Magento. And both self-hosted.
Being in charge of the infrastructure, you can set up, manage your server and design your site to whatever you want.
In exchange,
You're responsible for updates and maintenance of the technology. This is also one of the most frustrating aspects of Magento.

All the updates process on a Magento site involves heavily code techniques. As a result, having an in-house team of developers or an agency is required, which can increase your total charges
In conclusion: The open nature of the Magento platform wins Demandware in terms of store customization.
If you need your eCommerce solution to be highly customizable and easy to evolve, Magento is a better choice instead of Demandware.
With Magento, you have a lot more freedom and control over your eCommerce site meanwhile SaaS eCommerce solution like Demandware ensures you for impressive scalability and day-to-day operation.
Features and Functionality
Demandware
Demandware is a platform that's more popular in the field of B2C. Some of its top features:
Enable merchants to do business across multiple channels from a single back-end

Streamlining operations, sales, and fulfillment at scale

Manage product data separately on each store with various payment and billing issues

Use Einstein to gather customer data and insights for a more personalized shopping experience

A SaaS solution creates a seamless workflow experience between the business's offline stores and eCommerce site. Shoppers can request to pick up from store or shipping services right on the website
Magento
Magento 2, on the other hand, is a platform with rich B2B features. Top features of Magento's Commerce and Commerce Cloud:
Like Salesforce, Magento offers excellent support on managing complicated product types, visual merchandising, multiple catalogs, layers of personalization, and advanced promotion campaigns

Impressive Page Builder features facilitating the process of content creation and customization on the storefront

Support many built-in features that merchants can use to build remarkable loyalty and reward programs to increase customer retention rate

Basic workflow that manages the process of shipping and returning products

Get customer data through the Adobe Sensei to develop highly personalized product recommendations and enhance customer experience

Excellent B2B capabilities like multiple buyers per account, quote request, quick order, company account, requisition list, and so forth
In conclusion: The winner depends on the business's model and specific needs on an eCommerce site.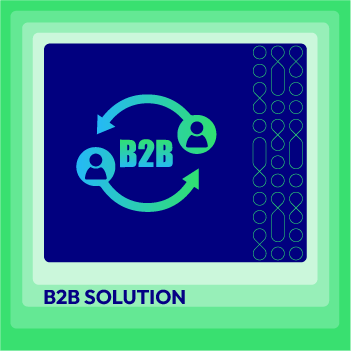 Discover Magento 2 B2B today and bring your wholesale business to the next level
Check it out!
Users of both platforms can add many more advanced features to their website through 3rd-party extensions provided on the marketplace. Still, there's a huge limitation when it comes to a cloud-based platform like Demandware (the reason is already mentioned above).
Shortly, below are our look at both solutions's capabilities:
B2B and B2C features: Demandware has a strong reputation among retailers and brands and is valued highly by B2C businesses. Meanwhile, Magento performs outstandingly with robust features in the B2B area

Customer Analytics: 2 of them use different techniques to analyze and understand shoppres. With Magento, it's Adobe Sensei and Einstein for Demandware

Omni-channel power: Demandware shows better performance in this field due to its long development time on omnichannel capabilities compared to Magento

Loyalty & Rewards: Users of licensed Magento versions get several complementary modules (such as Store Credits or Gift Registry) and advanced features to nurture loyal customers. But these features on Demandware are not supported

Content management system: Magento is more potent in this area with the release of Page Builder on 2 licensed editions. Meanwhile, many Demandware users will use a DXP or CMS layer via something like Amplience or Bloomreach

Merchandising capabilities: Both show impressive performance in this area
The omnichannel capabilities of Demandware and enhanced B2C power are 2 of their most significant selling points over other eCommerce platforms.
As for Magento, along with advanced content management and merchandising capabilities, it dramatically supports merchants in launching different loyalty programs and promotions on sites.
While Magento is outperformed in the area of B2B features, most features required for this field are missing in Demandware. However, Demandware is a market leader in the B2C field with incredible features.
Integrations
Demandware
To offer their users more customization options, Salesforce develops its app-provided site called the Salesforce AppExchange.
Here assembles all integrated apps, solutions, product collections, and many more components for store customization. By now, there are around 3,400 apps provided in the Salesforce AppExchange.
Magento
One thing that significantly contributes to the rapid development of Magento is its numerous integrations and extensions. It's not an exaggeration to say that Magento marketplace has any type of extensions a scalable eCommerce site needs.
By now, Magento marketplace offers its users nearly 4.000 available extensions of themes developed by reliable service providers. Especially to help merchants maximize their investment, Adobe divides solution partners into 6 tiers:
Gold Solution Partner

Silver Solution Partner

Bronze Solution Partner

Innovate Exchange Partner

Accelerate Exchange Partner

Premier Exchange Partner
In conclusion: Apparently, Magento comes with a more diverse array of models professionally built and available through the Magento marketplace.
Both Magento and Demandware are extensible. Still
Magento has a much bigger community of users and developers

Secondly, the marketplace of Magento service providers is much larger than one of Salesforce. Thus, Magento overcomes Demandware in diversity
The average cost of extensions and apps in the AppExchange are usually expensive compared to those of Magento
Support
Demandware
Since Demandware is a SaaS solution, it offers merchants a dedicated 24/7 support system, assembling lots of training and tech support around load balancing or web features.
Apart from the support system in place, Salesforce comes with tremendous support options, including support via call, email or ticket. Significantly, the Trailblazer Community offers you:
Documentation: Offer various documents and guide videos filled with tips to scale your business via Demandware proposed features

Trailhead: A series of tutorials that show beginner and intermediate developers essential coding for the Salesforce platform

Trailblazer community support: Where developers and merchants of Demandware sites can share and get advice/technical tips from experts
Plus, Demandware can help other experts and merchants through the Salesforce Developer Forum with more than 200.000 available topics.
Magento
Like many open-source platforms, there is a certain level of support to the store-building process. There's no live chat or email for merchants who opt for Magento Open Source.
Though Magento does provide merchants with a list of contact numbers and emails, they are all for sales questions, not to give any technical support.
To deliver the best support experience for platform users, Magento comes with the Help Center, including 2 main content areas:
Knowledge base: An educational resource of Magento users. Cover practical issues a Magento user will meet during the store-building process (Include Troubleshooting, best practices, hosts announcements, and FAQs)

Magento Ticketing System: Allows merchants and developers to address specific issues users experience while working with Magento
Apart from that, other support options for Magento users:
An unrivaled ecosystem of partners and developers to support and develop the Magento platform

2 documentation systems specifically designed and published for merchants (User Guide) and programmers (DevDocs)

Magento Forums with over 45.000 members, around 163.160 posts
In conclusion: Depend on customers' demands.
In terms of support service, Demandware offers a much exclusive and enhanced experience to users due to its nature as a SaaS solution and higher licensing fees
Meanwhile, as an open-source platform, the documentation system and user community of Magento is much more prominent in size and post quality
Data Security
Demandware
Understanding the significance of security, Salesforce Commerce Cloud developers incredible features focusing on safety and security:
Able to instantly report any suspicious vulnerability to the Salesforce team via email ([email protected])

Get update notifications, security-related information, and best security practices on the Salesforce Security

Strengthen your web security when users access through a Salesforce-supported browser using TLS technology. So that your web is only accessible to registered users

Get Security Health Check to identify and solve potential risk in your web privacy all in a single page

Offer Salesforce Shield _ A set of security tools for enhanced protection and retention of a business's essential data stored in Salesforce. Include Platform Encryption, Event Monitoring, and finally Field Audit Trail
Magento
No merchant wants to see their store data get stolen or compromised by hackers, viruses, and malware. That's why along with the innovation of built-in features, Magento focuses mainly on strengthening its security level toward potential cyber-criminals.
Magento Security Center: Offer solid security services for Magento users to help them strengthen their protection towards essential data

All Magento-based websites are PCI compliant. This ensures the business's data won't be compromised and passed around without the owner's permission

Regularly release security patches to prevent potential security risks. Still, open-source users need to keep track of and self-install released patches to ensure their sites are safe from vulnerabilities

Apply a global standard of encryption (AES and SHA), and it is used to keep prying eyes away from our data
Merchants can get extra support from Mageplaza or the Magento 2 security extension.
In conclusion: No winner in this area
Demandware vs. Magento: Pricing comparison
Pricing review of Magento
Magento has 2 editions with 3 pricing plans, including:
Magento Community: A free downloaded plan with a basic level of site customization for an eCommerce site

Magento Commerce: An on-premise of Magento with more built-in advanced features

Magento Commerce Cloud: Cloud-based version of Magento Commerce
Magento Community allows enterprises to build their stores based on Magento source code with no subscription fee. However, the ownership's total cost varies from $10.000 - $22.000 depending on other expenses such as hosting service, extensions, themes, web developers.
These costs change significantly based on your business's annual gross revenue for the Magento Commerce and Commerce Cloud.
Due to the high costs associated with more premium features, the 2 licensing editions of Magento are more highly recommended for medium-sized and large businesses.
No matter what, 3 existing editions of Magento meet the needs of all business types from small to scalable enterprises.
Pricing review of Demandware
Unlike Magento, Demandware or Salesforce Commerce Cloud comes with 2 packages focusing on 2 different areas:
Each offers 3 plan options
The total cost will vary based on the store's order volume, required features, and selected price tiers.
By dividing their services into different tiers and areas, Salesforce enhances the competitive advantage and specialization compared to direct rivals like Shopify or Magento.
The license fee will be taken based on a percentage commission of your online sales, typically between 0.75% up to 1.25% or more. On average, the total cost of ownership for Demandware's full service can possibly reach up to $700.000.
In conclusion: Overall, Demandware comes at a higher cost in comparison to solutions on the Magento platform.
Demandware vs. Magento: Who's the winner?
Short verdict
An overall look of Demandware and Magento based on different criteria
Hosting service: Magento is a self-hosted platform, and Demandware is a Cloud solution. Each comes with its strongness and weakness. The decision depends on the merchant's requirements

Customization: Magento gives users more freedom to customize an eCommerce site since its nature as an open-source solution

Features and Functionality: Magento is more potent in B2B area, while B2C features are the strongness of Demandware

Integrations: Magento again is the winner in this field due to its vast marketplace with over 4.000 extensions and themes meeting any merchant's requirements

Support: Magento wins in community size and documentation system for web development and maintenance. Meanwhile, Demandware offers a much exclusive support service with 24/7 assistance

Data Security: Both Magento and Demandware offer robust security towards important web data

Pricing: It's understandable if the cost for a Cloud solution is always higher than those that are just an on-premise or self-hosted solution
Who's Demandware for?
Demandware or Salesforce Commerce Cloud is positioned as one of the best solutions for consumer brands and B2C retailers due to its best-in-class B2C functionality

It's the best choice for those who already have their niche business models or audiences

Those who want deep eCommerce expertise and 24/7 support service. As a result, it's not as affordable as other on-premise or open-source solutions

The main priorities are growth and product expansion with a solid financial resource
Who's Magento for?
Those to require high customization on web development

Want a much affordable eCommerce solution with great flexibility on the web-building process

The user should be prepared with a required coding knowledge base for web development and maintenance. Another way is to outsource or hire a team to support (which will raise the business's total cost)

More prioritize the B2B market than B2C

A recommended solution for medium and large enterprise
It's your turn!
Both Magento and Demandware (or Salesforce now) have earned themselves a solid reputation as top solutions providers for medium and large businesses.
Still, it takes time for businesses to choose between the 2 platforms. No matter what, we advise you to choose the solution that can best serve your business's final goals. After all, there's no one-size-fits-all approach when it comes to eCommerce.
Website Support
& Maintenance Services
Make sure your store is not only in good shape but also thriving with a professional team yet at an affordable price.
Get Started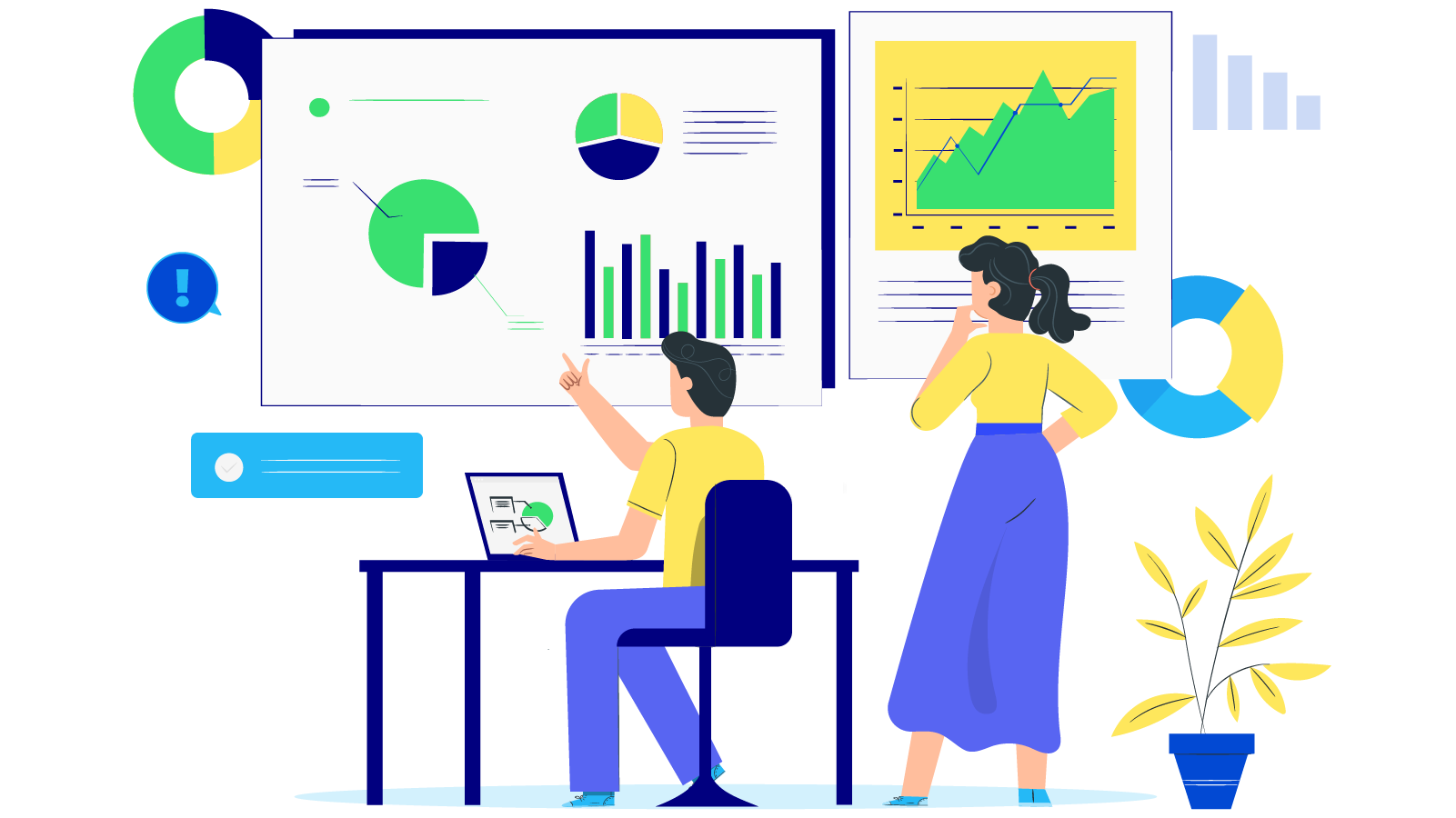 New Posts



Subscribe
Stay in the know
Get special offers on the latest news from Mageplaza.
Earn $10 in reward now!