Magento 2 Enterprise vs Community - Latest Comparison
The Most Popular Extension Builder for

Magento 2
With a big catalog of 224+ extensions for your online store
For Magento businesses, understanding the differences between Magento 2 Community and Enterprise is the key to making the right development strategy. Only by choosing a suitable path can store owners take advantage of this e-commerce platform. On the other hand, a wrong choice would lead to time-money-effort wasting.
So, let's dive into our up-to-date detailed comparison: Magento 2 Enterprise vs Community.
Table of Contents
What is Magento 2 Community Edition?
Before moving to compare Magento 2 Community and Enterprise versions, you need to understand the basic definition of each one.
The first one to be clarified is the community edition. Magento 2 Community Edition (CE) is the free Magento website-building version for online stores, designed by Adobe. It has recently been renamed to Magento 2 Open Source. Although this edition provides quite limited features, it's not difficult to customize depending on separate requirements that the owners want. Therefore, it is more suitable for small businesses or start-up companies with low budgets.
Additionally, the community version's disadvantage of limiting features can easily be solved by adding an extra Magento module with advanced features. Merchants can also hire certified Magento development experts to build and custom amazing features as interest.
What is Magento 2 Enterprise Edition?
In contrast to the free edition mentioned above, Magento 2 Enterprise Edition (EE) or Magento 2 Commerce is an enhanced version requiring a certain payment to operate. This paid version offered by Adobe comes with advanced features and guarantees higher security. It's a better choice for larger businesses with a more sustainable finance base. By applying artificial intelligence merchandising and analytics, Magento 2 Enterprise offers brands a cloud-based online store.
Magento 2 Community Vs Enterprise - Basic Differences
Online startups in the e-commerce realm may encounter confusion while selecting the ideal Magento version. Consequently, a comparison between Magento 2 Community and Enterprise versions becomes essential.
We will compare Magento 2 community and enterprise in detail, providing a deep insight into the pros and cons of each so that making the decision would be easier for Magento stores.
The table below will illustrate the distinctions between the Magento versions across various essential aspects. Notably, each difference between Magento 2 Community vs. Enterprise edition comparison will be thoroughly explored later in this article.
| Factors | Magento 2 Community | Magento 2 Enterprise |
| --- | --- | --- |
| Features | Basic Features | Additional Features |
| Annual Cost | Free | Starts from $22,000 |
| Performance | Performs better with Extensions | Optimized Performance |
| Scalability | Limited | Highly Scalable |
| Security | Weak | Strong |
| Support | No Support | 24/7 Support |
Magento 2 Enterprise Vs Community – Detailed Differences
Among several differences between Magento 2 Community and Enterprise editions, the most significant distinction is the operating fee. While the Open Source version is completely free, Magento Commerce charges a certain fee. This fully-fledged paid version has built-in functionalities and features that enable more innovative website creation.
In addition to the fundamental features, the enterprise version offers an extensive array of additional functions, including business intelligence, integrated B2B capabilities, advanced promoting tools, etc. These valuable features are no doubt a worthy investment.
On the other hand, the Open Source or Community edition offers essential functions that can be expanded with third-party Magento modules. There are already thousands of options on the marketplace for users to select from, enabling further customization and enhancement.
Cost
Many e-commerce startups and small businesses prefer the Magento 2 Community version because of its open-source nature and free usage, making it a superior choice in the Magento 2 Community vs. Enterprise comparison.
By choosing the Magento 2 Community option, store owners can create their websites effortlessly without paying huge licensing fees. However, investing in the Magento Enterprise version will provide more complex features that enhance store performance.
The cost of the Magento Enterprise version varies based on the store's gross annual revenue, starting from $22,000 and reaching up to $125,000. The detailed yearly cost will be shown in the table below.
| Annual Gross Revenue | Magento 2 Enterprise Edition Cost |
| --- | --- |
| $0 – $1 million | $22,000.00 |
| $1 – $5 million | $32,000.00 |
| $5 – $10 million | $49,000.00 |
| $10 – $25 million | $75,000.00 |
| $25 – $50 million | $125,000.00 |
We can see that Magento requires a fixed fee due to different revenue milestones, which can burden some small companies. For example, a low-budget store earns gross revenue of $30,000 per year. This merchant will have to pay Magento $22,000, leaving the owner profit of just $7,000 a year.
Performance & Scalability
Performance in doing business is for sure a vital element. In this race between Magento 2 Enterprise vs Community, the paid edition is the winner as it is able to handle a high volume of traffic and orders. The community version only works fine with small data amounts from startups.
The main element making the difference between them is the additional features provided by the Enterprise edition. Cloud base is one of the fantastic functions that can be named in handling data.
Both versions' overall performance can be further improved by using third-party extensions.
Security
Security is the biggest concern of customers while making an online transaction. The free Magento 2 version lacks PCI compliance, credit card tokenization, and secure payment bridges. As a result, merchants need to install third-party extensions to improve security for their shoppers.
Meanwhile, the paid version offers popular built-in payment integrations like Paypal, CyberSource, and WorldPay, ensuring secure and dependable online transactions. Furthermore, Magento also conducts routine scanning, testing, and bug bounty programs to guarantee the highest level of security.
Support
When it comes to supporting, it is not easy to compare Magento 2 Enterprise vs Community. There is a notable contrast between these versions. Enterprise version store owners receive round-the-clock technical support from Magento, while the free version lacks official Magento support, requiring merchants to hire developers or service providers for assistance.
For both versions, it costs store owners approximately 5-10% of their total revenue for store maintenance, aiming to ensure customer satisfaction and minimize downtime. Nevertheless, we can't ignore the significance of 24/7 support from the paid version.
Magento 2 Enterprise Vs Community - Feature Differences
Regarding features, the Magento 2 Enterprise edition (EE) obviously has more advantages than the Community edition (CE). Let's find out the most significant functions that the paid edition brings.
1. Catalog and product management
First and foremost, we will discover the biggest difference between Magento 2 EE and CE
Gift Card is an exclusive Magento 2 feature found only in Magento 2 Enterprise edition and not available in the default Community ver. With this added product type, admins can effortlessly create and personalize virtual, physical, and combined gift cards with flexible pricing and design options. Customers can purchase these gift vouchers and send them to their friends as a present. This Magento 2 gift card feature serves as an effective marketing strategy to boost sales, especially during holidays.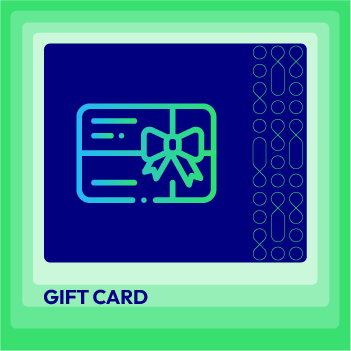 Enhance customer loyalty through convenient and flexible gift card solutions
Check it out!
Related Products Rule is another distinct feature in Magento 2 EE, allowing product recommendations to be showcased effectively. The dynamic conditions help automatically link the related, upsell, and cross-sell products in bulk. On the other hand, Magento 2 CE admins have to add them manually for every item which is time-consuming. Moreover, in EE, related-product rules can be applied to customer segments, enabling more precise and targeted merchandising efforts.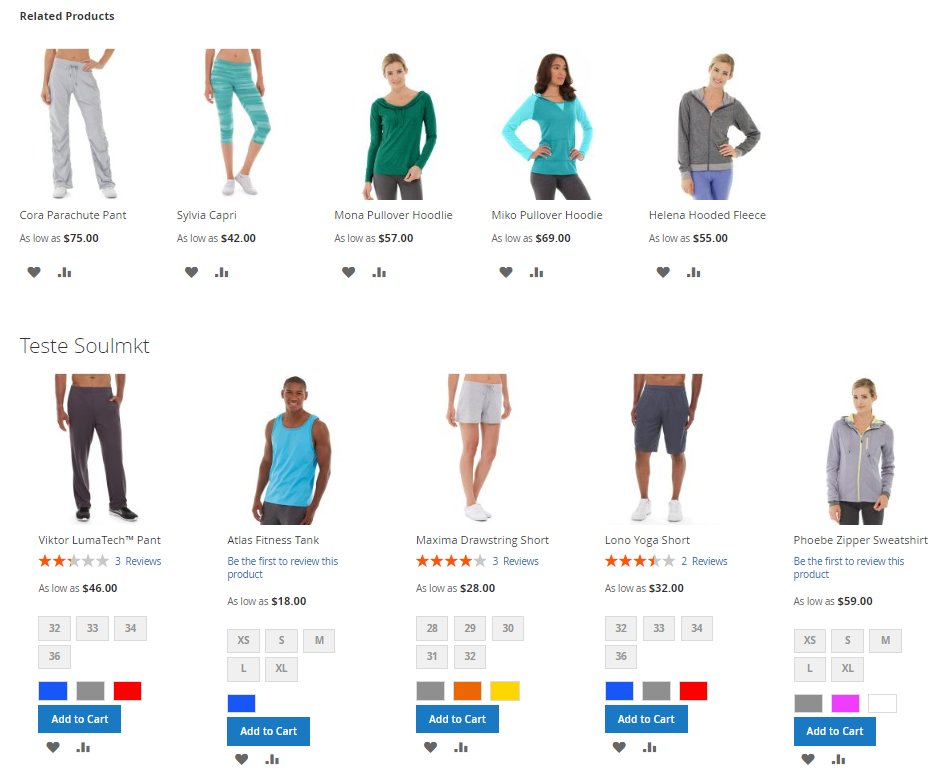 Catalog Permissions in Magento EE is an advanced permission feature that allows admins to restrict access to specific categories for customer groups.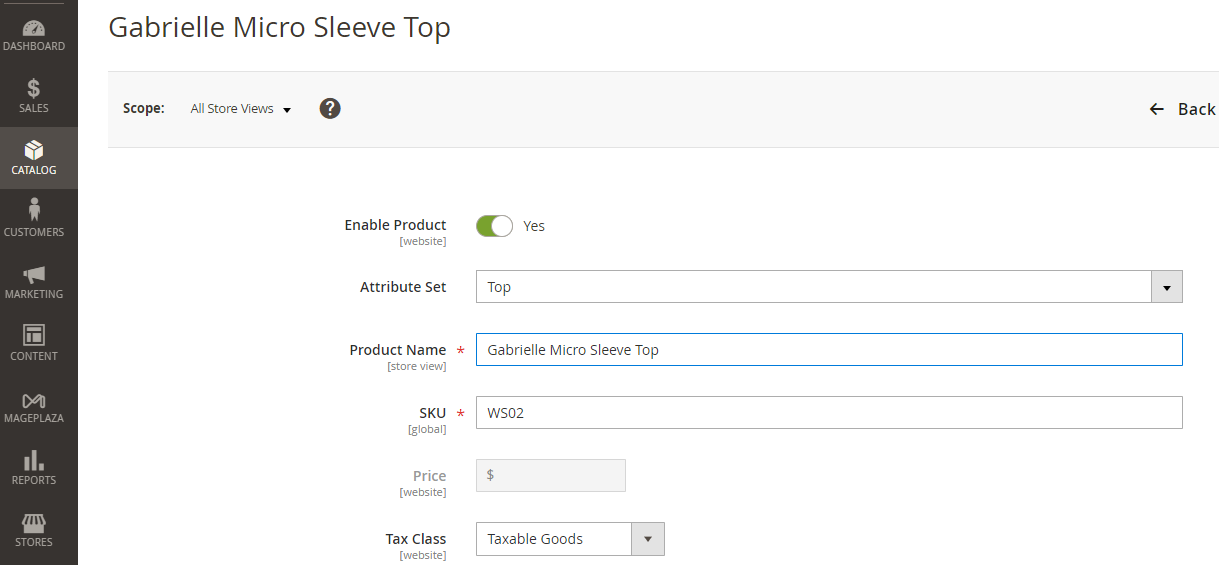 This functionality proves advantageous when catering to both retail and wholesale customers, particularly for categories with varying pricing and items exclusively for B2B shoppers. To avoid any confusion, it is essential to prevent regular customers from viewing this restricted catalog. Thankfully, the Magento advanced permission feature can now be added to Magento 2 Community through a well-coded extension.
Visual Merchandiser is a highlighted feature when comparing Open Source with Commerce edition. In Magento 2 Enterprise, the "visual mode" workspace streamlines tasks by enabling quick sorting of products and automatic assignment to categories. Defining smart rules and positioning multiple products within category listings becomes an exciting and effortless process. Furthermore, this feature offers the ability to clone and create dynamic categories, saving valuable time spent optimizing product categories. As a result, you can redirect your efforts toward other sales-generating tasks.

Schedule Changes: Magento 2 features designed for the Enterprise Edition prioritize performance improvements. Users can conveniently schedule various category changes, content updates, or catalog price rules simultaneously.
2. Customer support
Next, let's discuss how different it is between Magento 2 Enterprise and Community when it comes to customer support.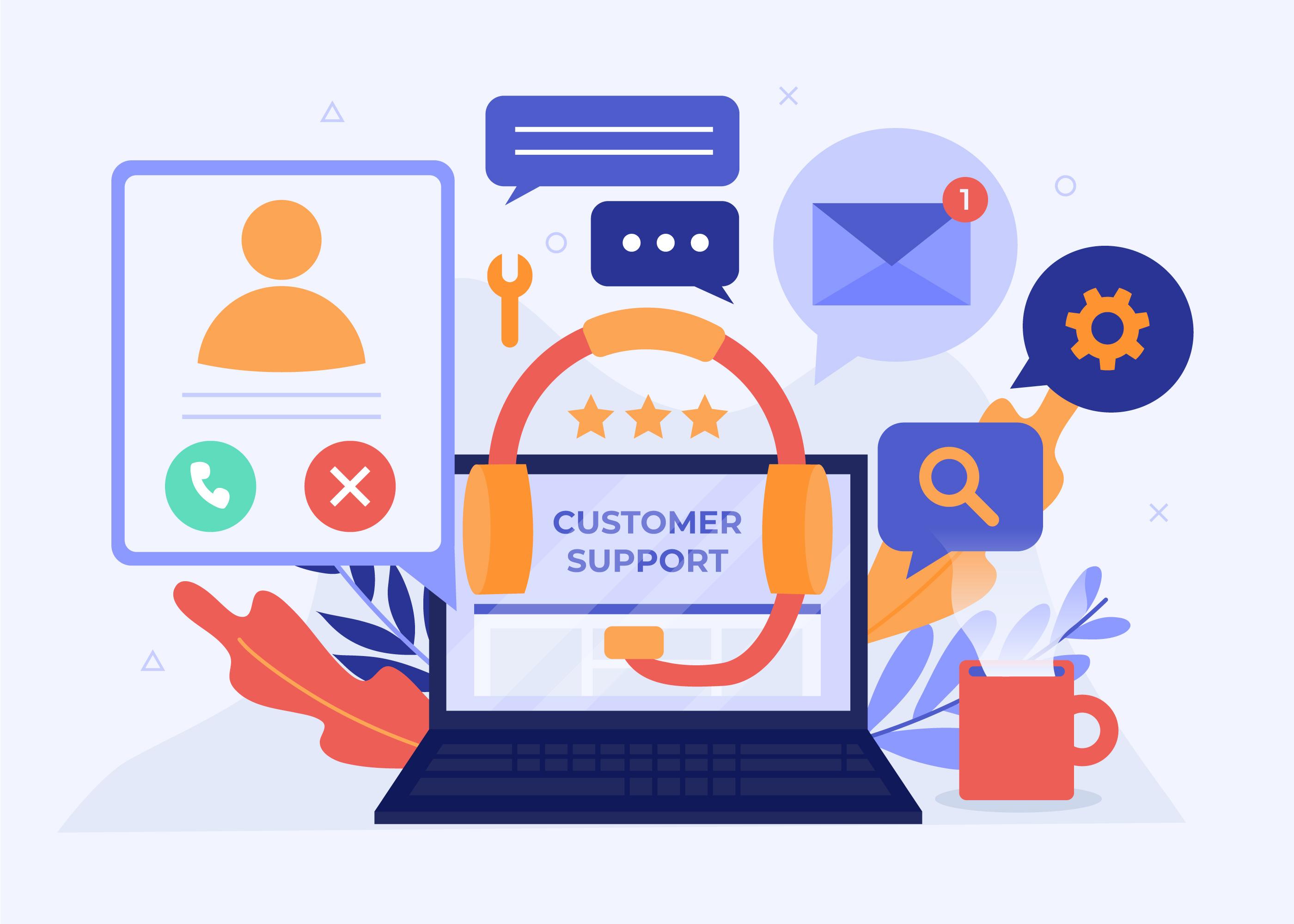 Customer Segments - Personalize shopping experiences
Magento Enterprise Edition enables tailored content and promotions for specific groups of customers based on their insights, such as addresses, shopping cart contents, order history, wish list items, etc. Guest visitors can also be targeted based on viewed & added-to-cart items.
Understanding your customers is essential for any business. Magento 2 Commerce includes a valuable tool to enhance marketing strategies by collecting specific information like gender, hobbies, date of birth, and more from customer databases.
Multiple Wishlists - Organize favorite products
Multiple wishlists in Magento 2 Commerce help reduce cart abandonment. Customers can sort and track their favorite products, providing a convenient way to save items for future purchases.
Reward Points and Store Credits - Foster customer loyalty
The Magento 2 reward system in Enterprise Edition allows the implementation of a loyalty program through Reward Points and Store Credits. Award points can be configured based on shopping behavior, and customers can use them at checkout. Store Credits also encourage repeat purchases and can be added to customer accounts or refunded directly during credit memos.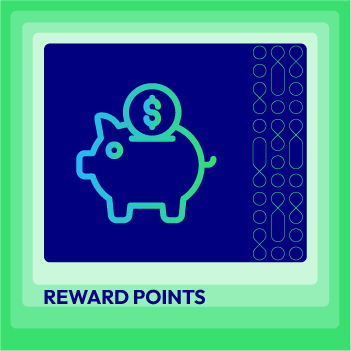 Reward Points Extension for Magento 2
Convert occasional customers into loyal members by creating a reward system
Check it out!
Gift Registry - Create and share gift lists
With this feature, customers can create gift registries for special occasions and share them with friends and family. This encourages new customers to visit the store and boosts sales.
3. Shopping experience and order management
In this part, we will find out which edition is superior regarding shopping experience and order management.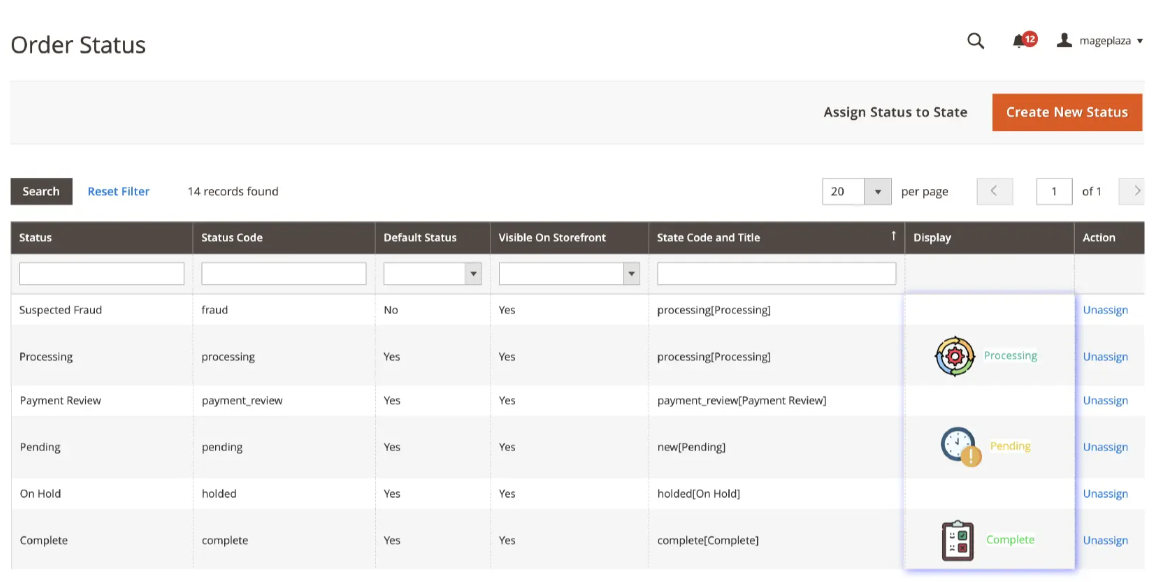 Boost Conversion Rates with "Add to Cart by SKU"
This Magento 2 EE feature caters to online buyers, especially wholesalers, who prefer swift shopping experiences. Customers can easily add multiple items to their cart by entering an SKU list, saving time and effort.
For B2B merchants on Magento 2 Community Edition, various available extensions can be utilized to leverage this Enterprise feature. The Magento 2 Quick Order extension allows adding multiple products to the cart via a form or uploading a CSV file conveniently.
Simplify Return Management with "Return Management Authorization (RMA)"
Using the Magento 2 RMA feature in EE, merchants can efficiently authorize returns, exchanges, refunds, and store credits in the Admin panel, ensuring customer satisfaction with a flexible policy.
For the Community Edition, the Magento 2 Return Merchandise Authorization extension by Aheadworks offers a similar RMA solution within your store.
Improve Store Performance with "Order Archiving"
Magento 2 EE's order archiving feature keeps your workspace organized by automatically or manually archiving shipments, invoices, and credit memos after a configurable period. This helps maintain a clean workspace while allowing easy access to archived information when needed.
4. Content management
In the e-commerce industry, content remains crucial in distinguishing your business from competitors. When comparing Magento 2 Community and Enterprise Editions, the Enterprise Edition offers a more extensive range of content management tools.
One such tool is Banners - an advanced feature exclusive to Magento 2 EE. It allows you to display customized promotion banners, showcasing images or content blocks to customers during specific periods, especially during promotional campaigns. Additionally, you can manage the display of these promotional banners based on customer segments, price rules, and coupon conditions.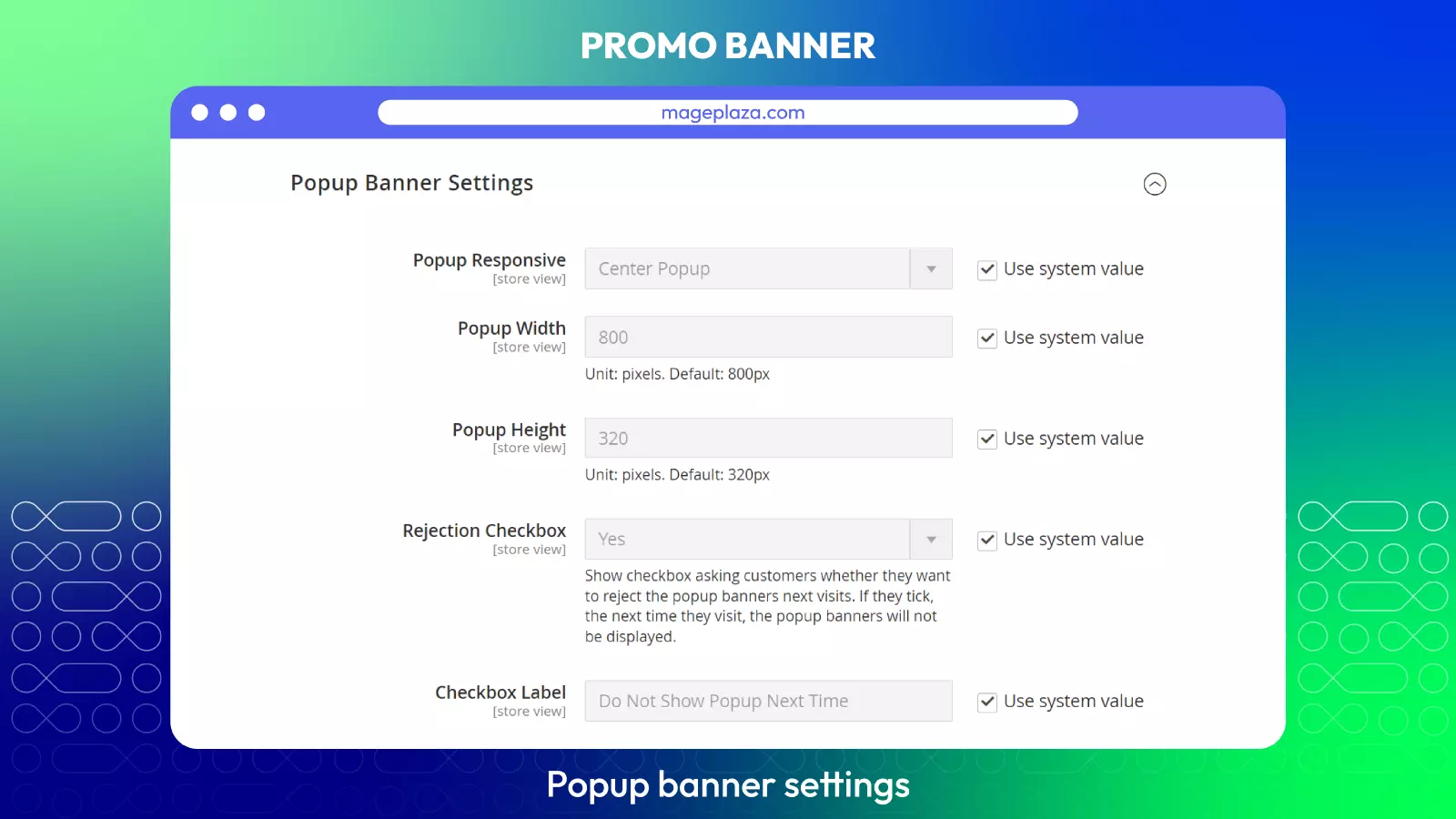 Another notable feature is Content Staging which lets you create, preview, and schedule content updates directly from your store's Admin panel. A staging dashboard conveniently displays all campaigns for easy management.
5. Promoting
One of the biggest differences between Magento 2 community and enterprise editions is Marketing. In this section, EE is definitely more beneficial unless you find a third-party extension.
Create Custom Sale Programs for Exclusive Customer Groups
With the Private Sales feature, you can provide your VIP customers with exclusive sale events. Easily create various events and manage customer invitations.
Boost Sales with Automated Email Marketing Reminders
Magento 2 EE enables you to set up automated email marketing reminders for abandoned shopping carts and wish lists. These emails follow your configured rules and conditions, leading to a significant increase in sales.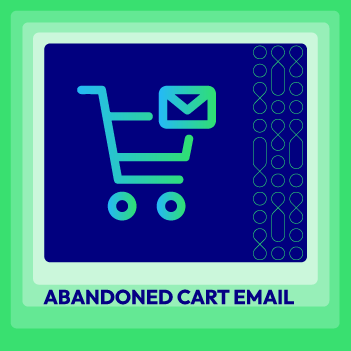 Abandoned Cart Email for Magento 2
Solutions to abandoned carts issue, helping online businesses boost sales and enhance conversion rates
Check it out!
Schedule Changes to Promotion Rules
In Magento 2 Commerce, catalog price rules can be scheduled as part of a campaign and grouped with other content changes. Admins can create new campaigns based on expected price rule changes or apply changes to existing events.
6. B2B features
The e-commerce landscape is no longer limited to B2C merchants, as an increasing number of B2B purchasers are embracing online shopping. To cater to their needs for an easy and personalized experience, Magento introduces B2B Commerce in its Enterprise edition, which offers several outstanding features for wholesale buyers: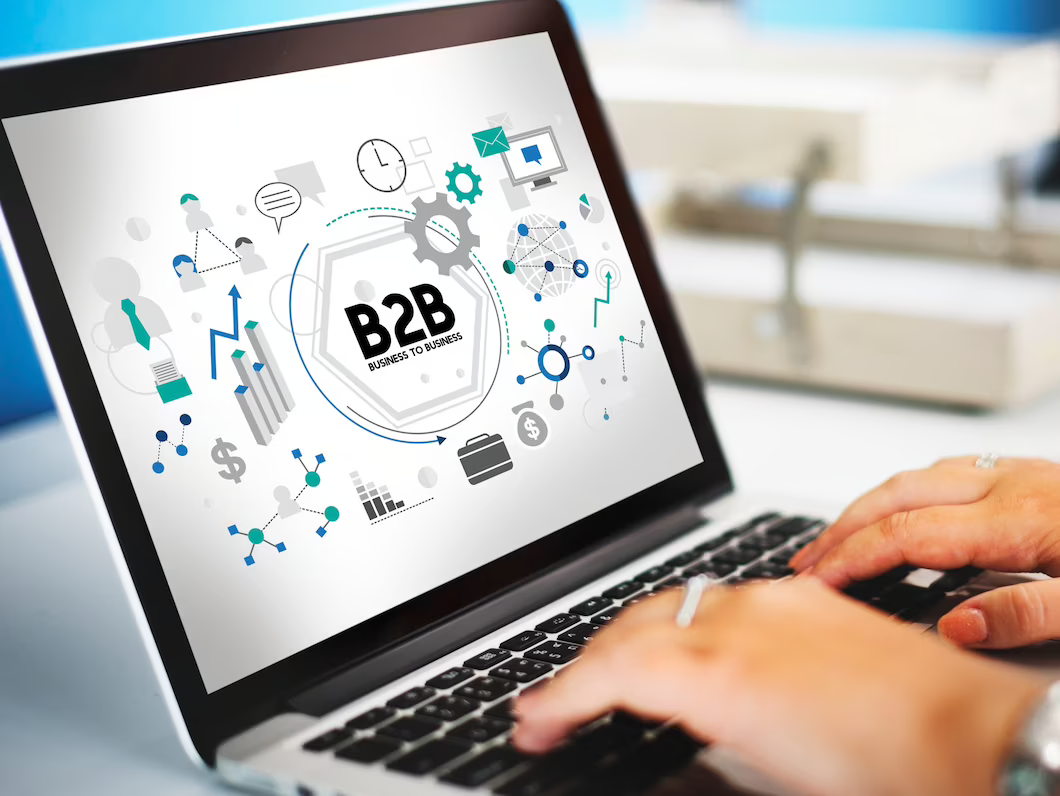 Company Account: Wholesale customers can register B2B accounts with access to various functionalities, while admins can create and manage company accounts as needed.

Quick Order: Wholesalers in Magento 2 EE can place bulk orders effortlessly by entering SKUs or product names in a quick order form, eliminating the need to reload multiple product pages.

Requisition List: The new B2B feature in the Enterprise Edition simplifies large-scale and regular item reordering for customers.

Quote Functionality: A flexible and convenient quote system fosters strong customer relationships, encouraging frequent return visits.

Company Credit: B2B companies can utilize Purchase Order payment methods and credit to make product purchases.

Shared Catalog: Customized product prices can be set for each customer group, ensuring personalized pricing arrangements.
With these powerful features, Magento 2 B2B Commerce provides a comprehensive solution for B2B purchasers, enhancing their online shopping experience.
Conclusion
In a nutshell, the Magento 2 Enterprise edition is suitable for large businesses with sustainable revenue streams, while the Community version is a wise choice for small startups and companies.
On the one hand, high-level enterprises can take full advantage of Magento EE's advanced features, bringing higher performance with a smooth workflow.
On the other hand, small businesses can install third-party extensions to improve what they need without paying a hefty annual fee for complex and unnecessary functions.
Both editions have their own pros and cons. The main point here is just which one is suitable for your business. Therefore, carefully consider necessary factors like revenue, traffic, and budget before making the decision. You can also learn more about evaluating the two Magento versions by reading our blog here.
Website Support
& Maintenance Services
Make sure your store is not only in good shape but also thriving with a professional team yet at an affordable price.
Get Started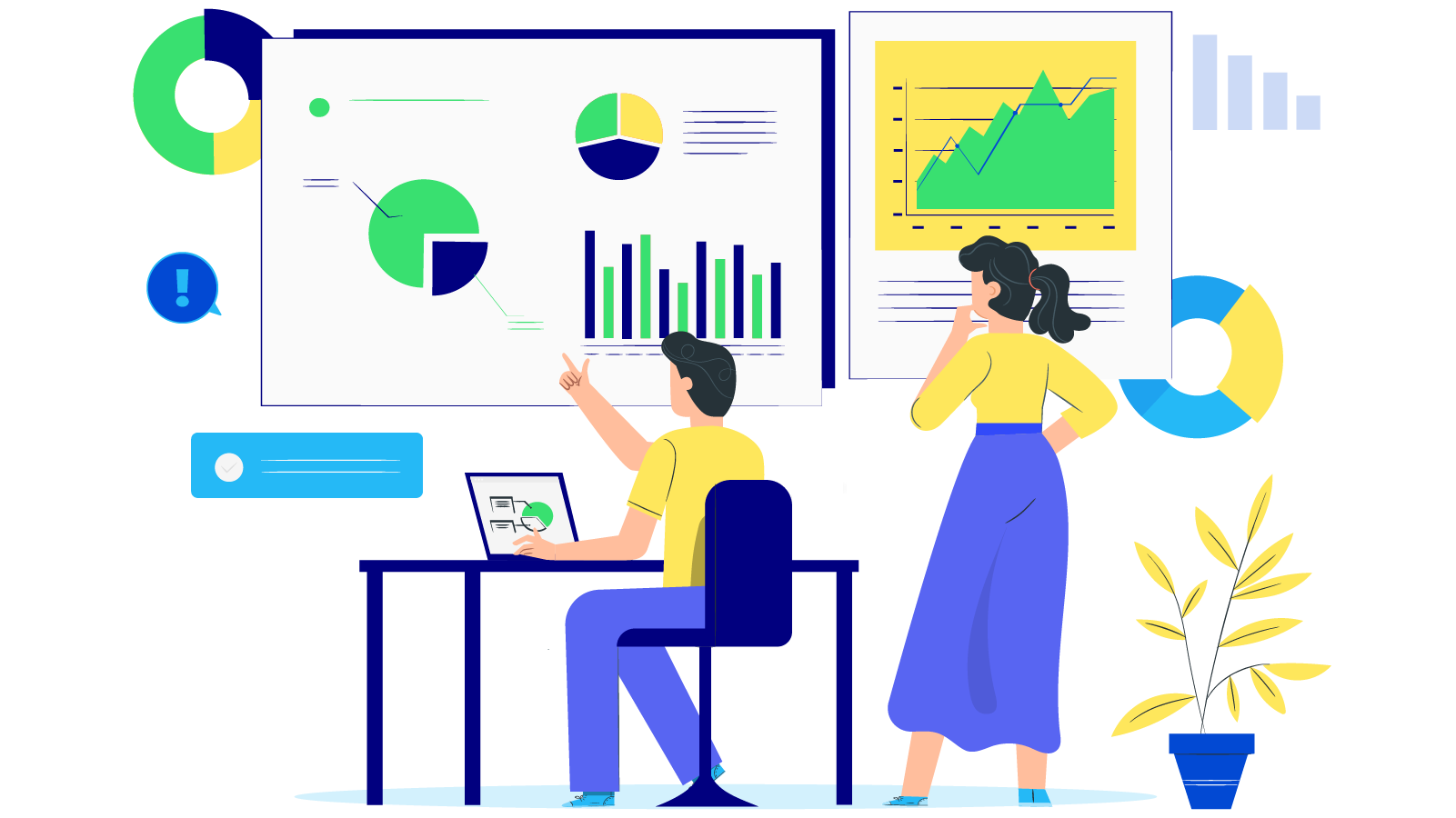 New Posts



People also searched for
magento community vs enterprise

magento open-source vs magento commerce

Magento Commerce and Magento Open Source
2.2.x, 2.3.x, 2.4.x
Subscribe
Stay in the know
Get special offers on the latest news from Mageplaza.
Earn $10 in reward now!