How to create an eCommerce website using the Magento 2 platform?
The Most Popular Extension Builder for

Magento 2
With a big catalog of 224+ extensions for your online store
These days, when Internet connectivity penetrates our lives, online shopping becomes increasingly popular. In 2019, there were around 1.92 billion digital buyers. This figure is expected to be 2.05 billion in 2020, and 2.14 billion in 2021.
No matter where consumers finally make purchases, their shopping journey is starting online. Thus, having a strong online presence is crucial to any business success. If you haven't jumped into eCommerce yet, there is no better time to start than today.
Thanks to the development of ready-to-use eCommerce platforms, creating an online store is no longer challenging. Among various solutions, Magento 2 is known as the most appropriate option because of its functionality, scalability, and customizability.
In this article, we will provide a step-by-step guide to create a Magento 2 eCommerce website. Let's get right to it!
Table of contents
Why is Magento 2 the right choice for eCommerce websites?
Magento has proven itself to be one of the most powerful Content Management Systems (CMS) for any business type and size, with over 760,000 downloads worldwide. Magento 2 alone, has had 130,000 + downloads and is now supporting over 66,000 live sites.
Magento 2, officially released in 2015, with more advanced features and functionalities, empowers merchants to create robust online stores. More and more merchants are now choosing Magento 2 or migrating from Magento 1 to Magento 2.
Before diving into steps to create a Magento 2 eCommerce website, we can't help mentioning the winning features of this platform.
Diverse offers
Instead of providing a single solution for all users, Magento 2 offers well-fitted packages for small and medium-sized enterprises (SMEs) and larger firms.
Magento Open Source (also known as Magento Community) is a free version. This edition provides almost all the needed features to build a perfect eCommerce website . When making use of the platform, you will have to hire and pay for hosting service. On the other hand, you are free to choose a website server and add all the necessary tools to boost your site speed.
Magento 2 Open Source is the most cost-effective solution to launch a new online store that small-medium merchants can leverage.
Magento Commerce, also called Magento Enterprise, comes with more out-of-box features and professional support. The license cost is based on the revenue model, starting at $22,000 per year. The more revenue you generate, the less percentage of it you're charged. For this package, you will still have to hire a separate hosting provider.
Magento Commerce Cloud can be considered as a Platform-as-a-Service (PaaS). It is a managed, automated hosting version of Magento 2 Commerce. Pricing starts at $40,000 annually.
Magento 2 Commerce and Commerce Cloud Editions are suitable for large companies and B2B enterprises with complex business requirements.
Specifically developed for eCommerce
Unlike other Content Management Systems (CMS) that support various purposes, Magento is built precisely for eCommerce needs. The platform provides essential tools and extensions that serve unique business requirements.
Personalized shopping experience
Magento 2 is equipped with advanced technologies to track shopping doers' behavior, analyze their preferences, and then offer them personalized products or services and marketing incentives.
Advanced layered navigation & search
Along with multiple third-party extensions, Magento 2 provides users with well-organized catalogs and allows them to easily navigate the site and search for their desired items with ease.
Optimized checkout process
Compared to the previous version, Magento 2 makes the checkout process easier and faster. Instead of 6 steps checkout, customers now can complete their orders in 2 steps.
You can even enhance customer experience and achieve a higher conversion rate by utilizing Mageplaza One Step Checkout Extension that allows shoppers to finish their purchases in just one step.
Numerous payment and shipping methods
Magento 2 supports almost all international and local payment and shipping options. Therefore, customers can make purchases without any concern.
Multiple websites/stores/store views management
Being a Magento 2 user, you can create multiple websites under a single Magento installation. At the website level, you can configure various stores. A store can be divided into several store views with different currencies and languages.
With this clear hierarchy, your businesses can quickly expand globally.
Easy product management
With automatic import and export functionality, Magento 2 can help manage extensive catalogs and cut down the admin workload effectively.
Advertising & marketing tools
There are tons of built-in and integrated tools for implementing marketing and promotion strategies. From the backend, admin can easily configure the cart price rule to create multiple promotional programs. Store owners can also advertise their products and services on various channels.
Analytics & Reporting
The eCommerce platform consists of robust solutions to track, report, and analyze your online store performance. All critical statistics about sales, views, conversion and abandonment rates, etc. are collected. With these insights, you can come up with proper adjustments to maximize your profits.
High performance
Magento 2 is built with PHP 5.5 and 5.6 by default and works with PHP 7 as well. Thus, this CMS makes the site run much faster. It is estimated that Magento 2 is performing 20% better than Magento 1.
Security
None of the existing ready-made platforms are 100% secure. Magento 2 is not an exception. However, Magento 2 security team is confident to state that they have already removed and will be ready to handle any potential vulnerabilities.
Businesses operating on Magento 2 can even protect their sites better by choosing secure hosting providers, using safe protocols, backing up sites regularly, and more.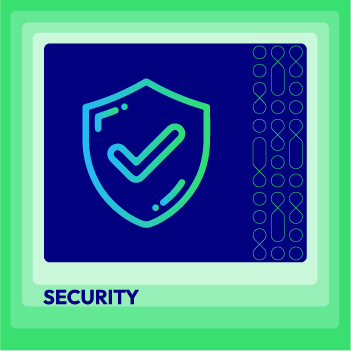 Protect your store from cyber threats with Mageplaza's top-notch security services
Check it out!
Explore Best Magento 2 Security extensions.
Responsive design
Magento 2 is intendedly designed to be responsive to a wide range of devices. By default, its user interface (UI) and themes instantly adjust to any screen sizes and resolutions.
The mobile-first approach provides users an optimal viewing experience and helps your website obtain a higher ranking in search engines.
SEO friendly
After several updates, Magento 2 has numerous improvements in SEO. Some outstanding features include Rich Snippets, Customizable Robots.txt, Schema.org integration, and more.
Stores can also be integrated with more advanced and custom modules to get greater results.
How to create an eCommerce website using the Magento 2 platform?
Now, knowing that Magento 2 has powerful components for a promising online business launch, it's time to go through critical steps to make an eCommerce website with this platform.
In this post, we will focus on the initial process to set up a website on Magento 2 Open Source as it is the most popular solution for the growing businesses.
Step 1: Review Magento 2 technology stack requirements
Similar to other website development platforms, Magento 2 has specific technology stack requirements as below.
Operating System: Must be Linux x86-64, and other Linux distributions. At present, Magento 2 is not supported on macOS and Microsoft Windows. However, you can develop locally on Windows or Mac with virtualizations and NAMP applications.
Web Server: You can use either Apache 2.4 or Nginx 1.x. For Apache, it is required to enable the Apache mod_rewrite and mod_version modules.
Memory: Installing and updating Magento 2 and other extensions can require at least 2GB of Random Access Memory (RAM).
Database:
MySQL 5.6 for Magento 2.0.x and 2.1.1
MySQL 5.6, 5.7 for Magento 2.1.2 and higher
MySQL 8.0 for on-premise installations.
PHP: Magento 2 supports PHP 7.2 and PHP 7.3. The newest version, Magento 2.4, supports PHP 7.4.0. You should also note down the required PHP extensions, PHP settings, PHP OPcache to optimize performance and avoid common issues.
Security:
A valid Secure Sockets Layer (SSL) certificate for HTTPS
Transport Layer Security (TLS) requirement for repo.magento.com, PayPal integration.
Mail Server:
Mail Transfer Agent (MTA)
SMTP server
Knowing these requirements before proceeding further steps can prevent you from wasting time and other potential headache problems.
Step 2: Select a hosting provider
Choosing a reliable web hosting provider is one critical component to ensuring stable performance and building a successful online business.
First and foremost, you have to look for hosting services that satisfy the Magento 2 system requirements. Many hosting vendors offer the required equipment and tools for running Magento 2. Furthermore, there are ones who specialize in the platform and provide a one-click installation option.
Then you have to evaluate the performance of the hosting servers. To improve the conversion rate of your Magento 2 store, it should not take more than 2 seconds to load the site. Therefore, it is crucial to choose a server that has a fast response time.
As required by Magento 2 and many popular payment gateways, your selected ecommerce store hosting plan must include an SSL certificate. Besides, it would help if you also looked for a hosting package that offers domain name registration.
When choosing an initial hosting plan, you will select the most suitable one for current business requirements. However, of course, your business will grow and scale-up. Therefore, the hosting plan must be scalable to meet future needs.
The pricing of Magento 2 hosting varies widely from company to company. It would be best if you look into the top and reliable solutions to make the right decision for maximum ROI in the long run.
Last but not least, there are always potential issues that can even lead your site shutdown. You will need an experienced and dedicated team who are willing to support you round the clock.
You can refer to the list of top-rated Magento 2 hosting providers to find yourself a desired solution.
Step 3: Download and install Magento 2
Whether you should download and install the Magento 2 latest version right away is a controversial topic. Some people believe that it takes time for the new version to be stable. Meanwhile, Magento recommends merchants should always get updated to the latest version.
This post will guide you by creating an online store with Magento 2.4.0, the most recent version released on July 28, 2020.
You can get Magento Open Source 2.4.0 on Magento official website here. To download, you will need to create an account first. You can also register at the download stage.
Then, please go to Product > Where to Start > Open Source > Get Started, or Resource > More Resources > Download Release and Patches, or even Community > Connect > Get Open Source.
All these paths lead you to a page where you can download the package.
Next, you have to choose the method to install Magento 2. For online merchants, there are two popular options: Composer or Archive (zip/tar). At this step, you can choose to download the platform, either with or without sample data.
The composer method is recommended for most situations because of its advantages over the other one. However, you will have certain technical skills to install Magento 2 via Composer.
Besides, if you are new to Magento, and lack technical knowledge, you should select a host who offers one-click installation or hire an experienced developer.
Step 4: Complete general configuration
After installing successfully, the early step you should do next is completing the essential information for your website.
From the Admin sidebar, navigate to Stores > Settings > Configuration > General, you can finish the initial setting for the countries, regions, languages your business is operating, your store name, address, and more.
This information is crucial for legal compliance and for customers to have a clear clue about your business. It will be presented on any emails or messages sent out from your website.
These sections cover everything from the name of your business, the region and language it operates in, the currency it uses, its legal address, and more.
Step 5: Update your store design
A positive user experience is one of the most critical determinants for a successful online business. And nothing can make online shopping doers more impressed and delighted than a beautiful website appearance.
From the Admin sidebar, go to Content > Elements > Create new Pages, Blocks, and Widgets that make up your site's structure.
CMS Pages are created to display parts of your catalog and other useful information.
Blocks enable store admin to add and manage the chunks of HTML code.
Widgets can be added to any CMS blocks to extend the core functionalities.
The next step is customizing your store's visual by navigating to Content > Design > Configuration > click on the Edit button for the website you want to set up.
Besides basic settings, it is essential to configure your store theme. The appropriate theme has a significant impact on your store's visuals, user interface, and shopping experience. When our site is designed with a more eye-catching, responsive theme, it can attract more potential customers and keep them stay tuned on the site.
As a merchant, you can make use of the default theme or shop for customized themes.
Use the default theme
Magento 2 provides a ready-made theme called LUMA, which features almost everything you need to start selling.
Shop for a theme template
There are 3000+ free and paid custom themes on the Magento Marketplace You can easily find a theme that is specifically designed for your kinds of products and services.
Step 6: Configure catalog
Products, categories, subcategories are the key components of any eCommerce website. Magento 2 empowers you to add or upload and manage your catalogs effortlessly. Furthermore, you can create as many categories, subcategories, and products as you want.
To add a new product, you select Catalog > Products > Add Product. You can define the type of product created as Simple Product, Configurable Product, Grouped Product, Virtual Product, Bundle Product, Downloadable Product.
You're able to set Product Name, SKU, Price, and other attributes, write a description for the product, upload product images and videos, custom options, add more product custom options, and so on.
You can also import products in bulk via CSV file by going to System > Data Transfer > Import.
After that, it's time for categorization. Organizing your products in categories and subcategories helps customers to navigate and find their desired items more quickly. However, don't try to create so many subcategories that require customers to click more than 3-4 times to access a product page. If your site is massive with millions of products and thousands of categories and subcategories, a tool to import and export categories will help a lot.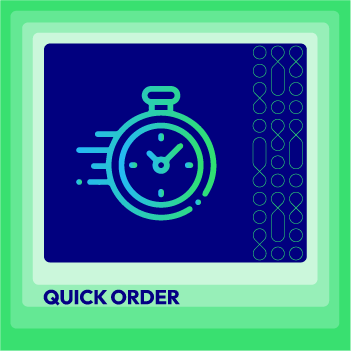 Simplify and fasten your ordering process to grow your business
Check it out!
Step 7: Set up payment and shipping methods
When it comes to eCommerce space, payment and shipping options significantly impact the abandoned cart rate. Fortunately, Magento supports a wide range of these two elements.
The shipping methods configuration is placed under the Store > Setting > Configuration > Sales > Delivery Methods. You will finish all settings for shipping options that you want to enable on your Magento 2 store. You can also set up to allow multiple shipping addresses and define maximum product quantity for multiple shipping addresses.
Under the Payment Methods bar, there are numerous available payment methods, including PayPal, Braintree (recommended), Klarna, Amazon Pay, Check/Money Order, Bank Transfer, Cash On Delivery, etc.
You will have to set up your own payment methods and configure integrated payment gateways. Furthermore, you can extend payment options with third-party payment modules or API integration.
Step 8: Preview and go live
When all preparations are done, you should recheck carefully to ensure everything is in the right place.
If you have been configuring your site locally, the last step is to push your files to the web server. Your website is now available on the internet and ready for customers to find and enjoy.
Final Thoughts
Magento 2 is a powerful eCommerce platform that empowers you to start an online business with some basic configurations done in several hours. However, you will have to put more effort into improving your store day by day.
With our detailed guide, are you ready to jump your first step into a flourishing marketplace by creating your own Magento 2?
Website Support
& Maintenance Services
Make sure your store is not only in good shape but also thriving with a professional team yet at an affordable price.
Get Started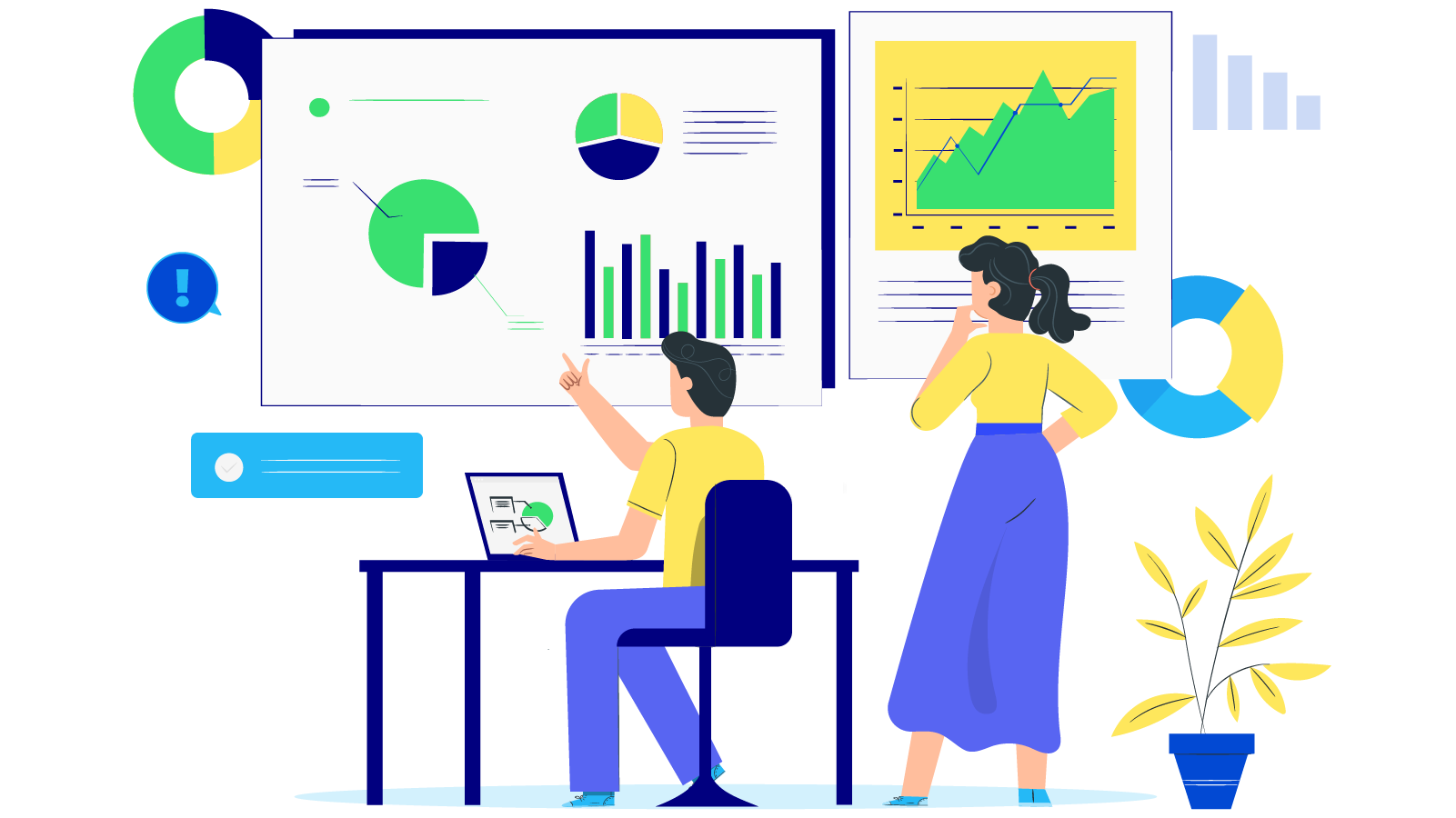 New Posts



Subscribe
Stay in the know
Get special offers on the latest news from Mageplaza.
Earn $10 in reward now!