10+ Best Magento Hosting Providers in 2023
The Most Popular Extension Builder for

Magento 2
With a big catalog of 224+ extensions for your online store
Whenever starting a Magento 2 Store, merchants need a reliable Magento Hosting Provider to ensure the stable performance. Actually, Magento system can process on most of the web hosting plans. However, one system can not cover all the jobs every time. Hence, letting Magento system runs by itself is not a good way to keep your business stay strong. Furthermore, there are always risks from every corner on the internet which are stalking to attack your hosting server. For all these reasons, to strengthen the performance of a Magento store, you totally need a Magento hosting optimization.
Magento Web Hosting Solution absolutely provides you the most updated methods to enhance your Magento 2 system performance. We not only set our Magento hosting on LiteSpeed which is the fastest server in the world but also protect our Magento hosting with the most security software. Practically, this security software does not simply create a firewall to keep the risks out of the Magento hosting server. It also schedules scans, cleanups, and automatically updates to advance your Magento system from day to day.
Magento 2 Services
by Mageplaza
Explore a wide range of Magento 2 services that are tailored to your business needs!
Get Started
The Best Magento Hosting Providers
Hosting Vendor
Highlight features
Price
Support
PCI Compliant
Actions

Cloud Hosting by Cloudways

24/7 Expert Support
Unlimited Applications
Pay As You Go
Free SSL Certificates
Free Migration
SSD-Based Servers

Cloud Hosting by Mgt-commerce

24/7/365 Expert Support
High-Speed Tech Stack
Regular Backups
AWS Graviton servers
Free SSL Certificates
Web Application Firewall
Advanced Security
Global CDN
MGT Control Panel
Magento optimized server

Cloud Hosting Optimized For Magento by Nexcess

Magento Optimized
Free Migration
Storage 7.5Gb
Bandwidth 75GB/month
RAM 24G
Free SSL Certificates
Daily Backups

Shared Hosting by Siteground

Magento Optimized Server
Free Migration
Storage 10GB
Site Transfer Included
Free CDN
Free SSL Certificates
Daily Backups

24/7 Help via Phone/Chat/Ticket

Cloud Hosting by A2hosting

Up To 20X Faster Servers
Unlimited Websites
Unlimited Storage
Free Account Migration
cPanel Included
Free SSL & SSD
Anytime Money Back Guarantee
99.9% Uptime

Cloud Hosting by Cogecopeer1

Magento-Optimized eCommerce Hosting
Magento Partner
Best for B2B, B2C

Shared Hosting by Fastcomet

1-click Installer
Free Domain Forever
Free CDN
cPanel Included
SSD-Only Cloud
Daily Backups
45 Days Money Back
24/7 Expert Support

Cloud Hosting by Magemojo

100% Up-time
Pay as You Go
Premium Cloudfront CDN Included
Storage 25G SSD
World-class Services
Support SLA: 1 hr

Cloud Hosting by Rackspace

Optimzied Servers for Magento 2
Fast 24/7 Support

Shared Hosting by Simpleservers

Fast Magento Servers
Optimize for Magento 2
Super fast UK network
Free Install & Support
Storage 900MB SSD
Bandwidth 3GB
RAM 32GB
cPanel Included
Git Supported

Shared Hosting by Zerolag

Magento Optimized Server
Get the Power of 1:1
Remarkable Support
World-class Data Center

Cloud Hosting by Temok

Magento Optimized Server
Ram 2 GB
Cloud Storage 40GB
Bandwidth: 3000GB
Free Migration
Free SSL &CDN
24/7 Active Surveillance
Daily Backups
Best for B2B, B2C

24/7/365 Expert Assistance
Features of Magento Hosting
The fastest Web Server - LiteSpeed
To fit the modern life which constantly concerns speed as the first measurement for an e-commerce business, Mageplaza offers to move your Magento 2 system to the fastest web server in the world - LiteSpeed. With LiteSpeed, your customers will experience the fast loading speeds which lasted within a blink of an eye.
Noting that we put all Magento hosting plans on the LiteSpeed web server so that your shoppers get the advantage when suffering your website on PC, tablets or even mobiles.
SpeedBoost Caching
LiteSpeed has released the SpeedBoost Caching plugin to cache several important Magento 2 files and database requests on the disk array. The SpeedBoost caching plugin is built to run on the server level to help fasten the hosting plan. In another way, SpeedBoost Caching plugin is our main tool to speed up Magento hosting plans besides the LiteSpeed web server.
99.99% Uptime Service Level Agreement (SLA)
To make your shoppers trust your business as well as get acquaintance with your store, your team have to stay online 24/7 to ensure that every customer's problem is solved right away. This situation can lead to the very high uptime guarantee from your current hosting company. To solve this issue, Mageplaza Magento hosting solution supply you a 99.99% uptime SLA.
E-commerce and extras
To protect your finance information as well as your customer's account, securing the online payments is essential. Therefore, In the Magento 2 web hosting solution, we provide you the following approaches to ensure the security of the online payments method:
Multiple Location servers
It is proved that filtering the capable location is better to boost SEO. You need to orientate your potential customers to place your website server so that your site will perform faster to your customers. Understanding the situation, Mageplaza has placed all servers in multiple locations in US and EU datacenters to bring the convenience for most of the citizens in the world. Additionally, we also customize the server location to fit with merchant demand if needed.
Magento 2 Optimization
The common screen of an extension nowadays is that you can see the feature list with various of functions. However, not all of these functions are real or actually help your business or your website. With Mageplaza, you can be assured that all of our features and tools are certainly working which you can track and see right on your site. Magento 2 web hosting solution includes the latest approaches to keep your Magento 2 system at the optimal level.
Magento Hosting Pricing table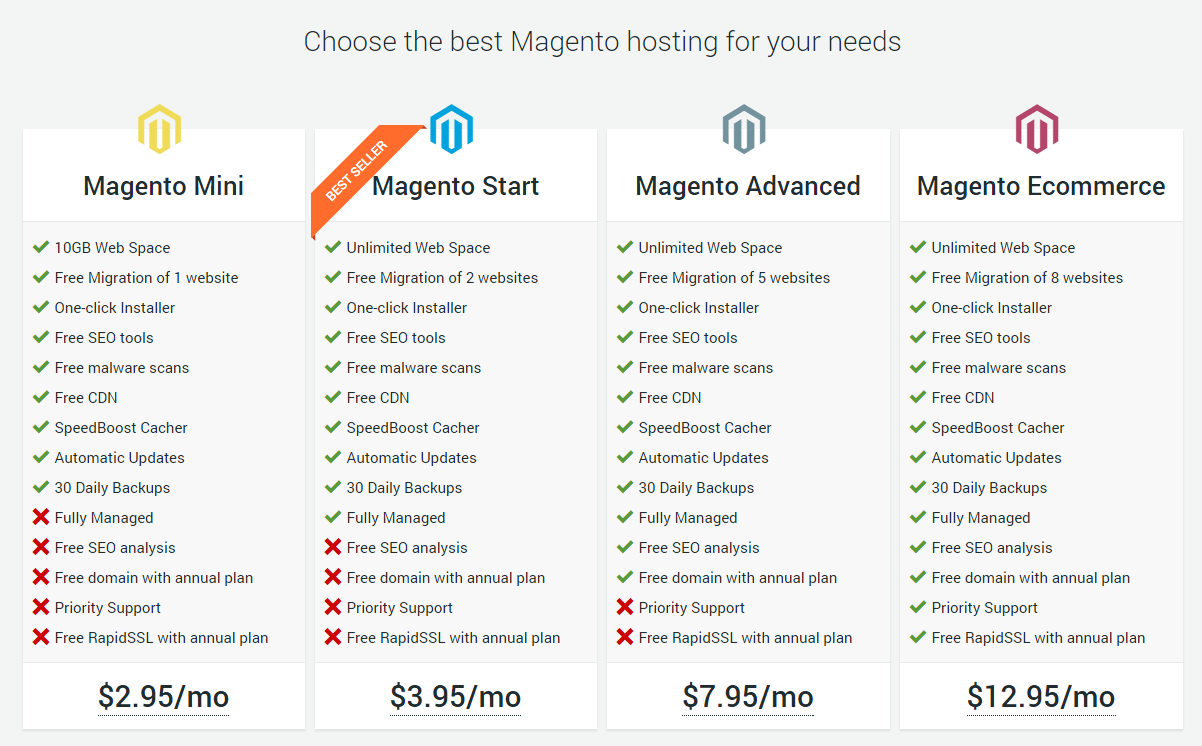 The Most Powerful Magento 2 Security
Detect & Cleanup Malware
As we said in the beginning, the Magento 2 web hosting solution is created with the anti-malware platform which is configured to regularly scan and remove the malicious software from your system. Accordingly, there will be no interruption or threat that could occur on your store.
Auto-Updates
Our Magento hosting solution assist you in selecting the automated updates option when needed. The solution also optimizes the update process to cut off the wasting time for you. From now on, with Magento hosting plan from us, you can auto-update your Magento 2 system in the shortest time.
30 Daily Backups
Your important data will be backed up daily for storage to restore anytime you want. Nobody has to worry about the lost data as Magento 2 web hosting solution is in charge of data management.
Prevent Web Attacks
Coming with Magento 2 web hosting solution is Web Attacks Blocker software which prevents the suspicious attacks from the internet. It is based on the mod_security module and a useful web protection for your website.
Dedicated Firewall
If a protected software is not enough, we also provide you a dedicated firewall for more security. Therefore, your website, as well as your shoppers, will have the best experience on your store.
Custom Security Rules
Custom security rules are used to optimize especially for Magento 2 system. Therefore, a Mageplaza Magento 2 web hosting client will have the opportunity to benefit from multiple carefully selected features.
One of a kind Magento 2 Performance on Shared Servers
Server-level security patches
We always check for software vulnerabilities and quickly apply server-level security fixes.
Custom server setup
Magento 2 stores hosted on our servers are put apart from each other via custom server setup. Hence, a hacked account could not affect the rest and we could solve the problem quickly.
Git integration for easy Magento 2 version control
Magento Hosting accounts integrate with SG-Git. Mageplaza custom interface for Magento 2 Git repository creation.
Magento hosting FAQs
1. What is Magento hosting?
Magento hosting is a web hosting type particularly designed for Magento websites. It offers the necessary resources and support to run your Magento store. With Magento hosting, you'll enjoy increased memory, CPU limits, and specialized security features.
You can buy Magento hosting from traditional web hosting companies or companies specializing in Magento hosting. For small or medium-sized Magento stores, a traditional web hosting company may be a decent option. For large Magento stores, you should consider a specialized Magento host.
2. What are Magento hosting benefits?
Many E-commerce merchants choose Magento hosting for the following reasons:
Magento is free and open-source, so you can easily customize it as per your preference
Magento's top-notch security makes it excellent for online shopping
Magento can handle large E-commerce product catalogs and high order volumes
A number of Magento extensions make it simple to customize your store
Magento makes it easy to scale your business
3. How many types of Magento hosting are there?
There are 4 main types of Magento hosting, including:
Shared hosting - Your Magento website will share a server with other websites. It's a good option for small businesses or websites with low traffic.

VPS (Virtual Private Server) hosting - With this type, you'll still share a server with other websites. But you'll have your own virtual server and customize it to meet your particular needs.

Dedicated hosting - You'll have your own server and complete control. It's a great option for large businesses or stores with high traffic.

Cloud hosting - Your website will be hosted on a network of servers, meaning you'll access more resources and won't be affected by other websites on the same server. It's suitable for high-traffic websites or websites that need extra scalability.
4. How much does Magento hosting cost?
The cost of Magento hosting depends on the hosting type you choose, together with the features and functionality you require. For example, shared hosting starts as low as $5/month, VPS hosting starts at around $30/month, and dedicated or cloud-based hosting services can cost from $500/month.
5. How to choose the most appropriate Magento hosting provider?
It's essential to look at these factors when choosing a Magento hosting provider:
Excellent uptime guarantee to ensure your store is always up and running
Scalable plans to upgrade your store when your needs change
Support for all Magento's features
Top-notch security features
Affordable pricing plans
Website Support
& Maintenance Services
Make sure your store is not only in good shape but also thriving with a professional team yet at an affordable price.
Get Started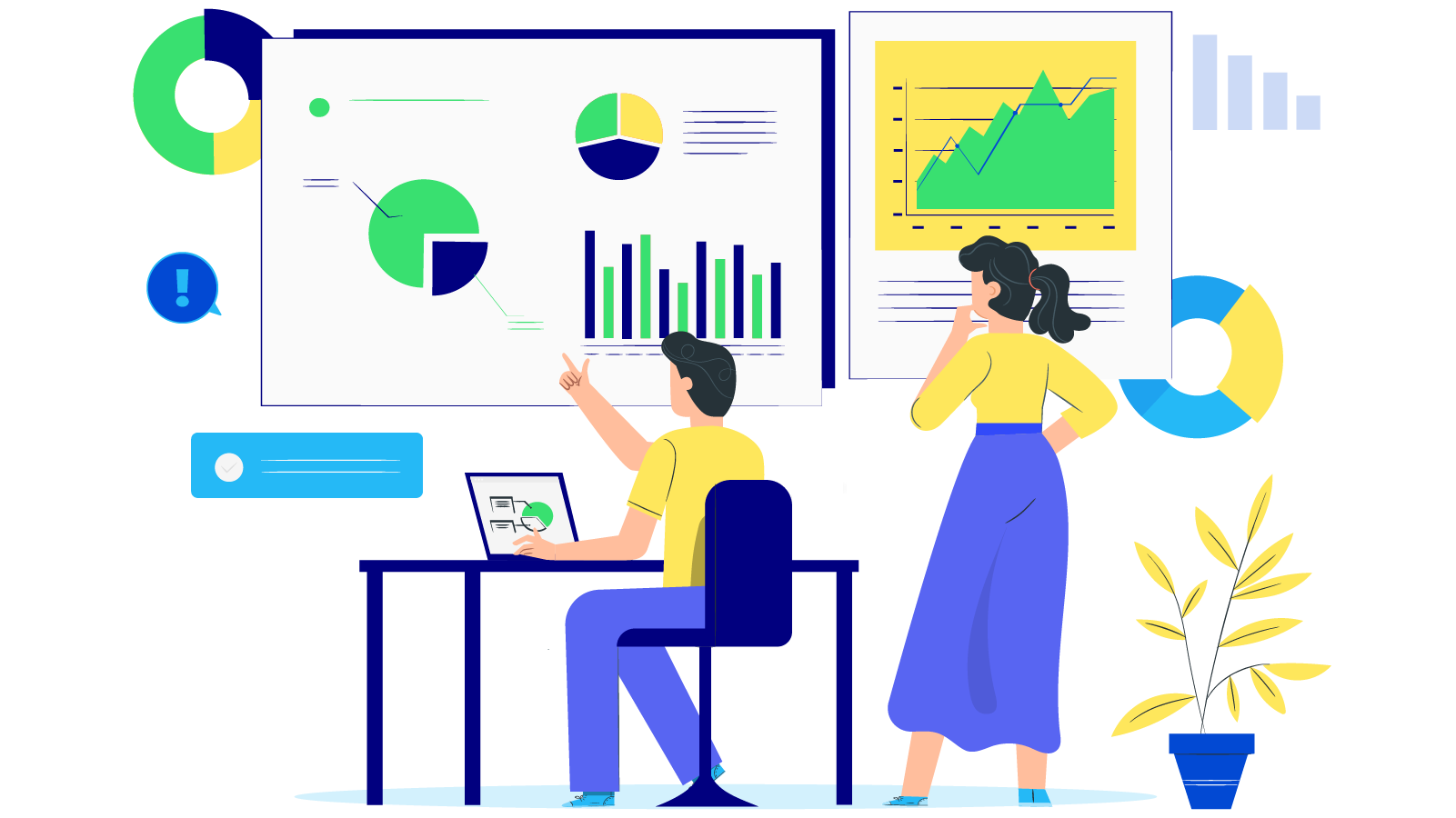 New Posts



Subscribe
Stay in the know
Get special offers on the latest news from Mageplaza.
Earn $10 in reward now!