How to Configure Flat Rate Shipping Method in Magento 2
The Most Popular Extension Builder for

Magento 2
With a big catalog of 224+ extensions for your online store
Flat Rate Shipping Method is a simple solution to configure the shipping method at your store. It charges a fixed shipping fee for any order with different sizes or weights or any shipping addresses. Because it is easy to configure and apply, the flat rate shipping is popular with many carries.
Master the art of configuring flat rate, free, and table rate shipping methods in Magento 2 to efficiently apply diverse charges. Enhance your shipping process for maximum optimization today!
4 Steps to Configure Flat Rate Shipping Method in Magento 2:
On the Admin Panel, Stores > Settings > Configuration.
On the left panel, under Sales, select Shipping Methods tab.
Open the Flat Rate section,

Enable the shipping method by choosing Yes for that. At that time, Flat Rate is available in the Estimate Shipping and Tax section of the shopping cart, and also in the Shipping section during checkout.
Set the Title for the flat rate shipping on the checkout page.
Describe the method in the Method Name field that displays with the calculated shipping rate in the shopping cart. The method name is "Fixed" by default.
To clarify the terms for applying Flat Rate Shipping Method, set the Type to one of the following:

None: The shipping rate for this type is zero, that is similar to free shipping method.
Per Order: Set the flat rate shipping for an entire order
Per Item: Set the flat rate shipping for each item. The rate is multiplied by the number of items in the cart, regardless of whether there are multiple quantities of the same, or of different items. * Offer the Price that you want to charge for flat rate shipping. * If you ask to charge an additional handling fee, set Calculate Handling Fee to 'fixed' or 'percent', and then enter the number you want to set in the Handling Fee field. * Type the short text for Displayed Error Message if the flat rate shipping is unavailable. * Set Ship to Applicable Countries to one of two options:
All Allowed Countries : Free Shipping is supported for every country.
Specific Countries: Flat Rate Shipping is only supported for selected countries. * Set the Sort Order on the Shipping Method on the checkout page.

Save Config to complete.
Discover Magento 2 Multiple flat rate shipping on Mageplaza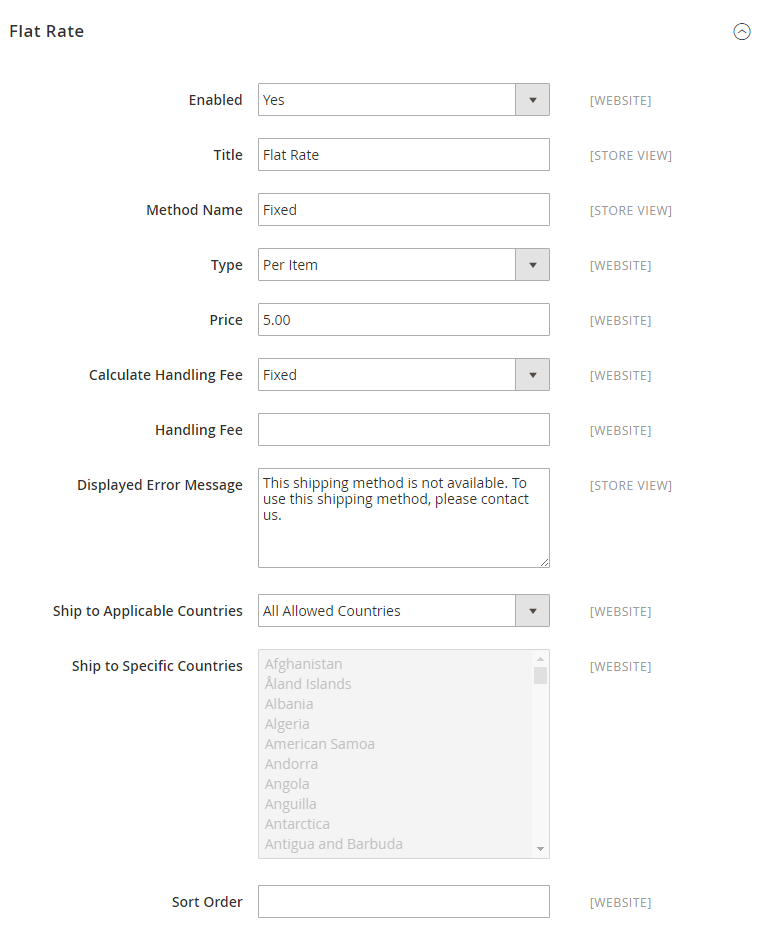 Final words
Flat Rate Shipping Method in Magento 2 brings a convenient shipping option where a fixed rate is applied for every item and shipment. Stores can apply this easily without taking into account factors like product characteristics, shipping distance, or carriers. If you think this might cause trouble for specific items that require other types of shipping methods, try our Shipping Suite. And we always look forward to hearing from you, so don't hesitate to reach out!
Related Topics
Looking for
Customization & Development Services?
8+ years of experiences in e-commerce & Magento has prepared us for any challenges, so that we can lead you to your success.
Get free consultant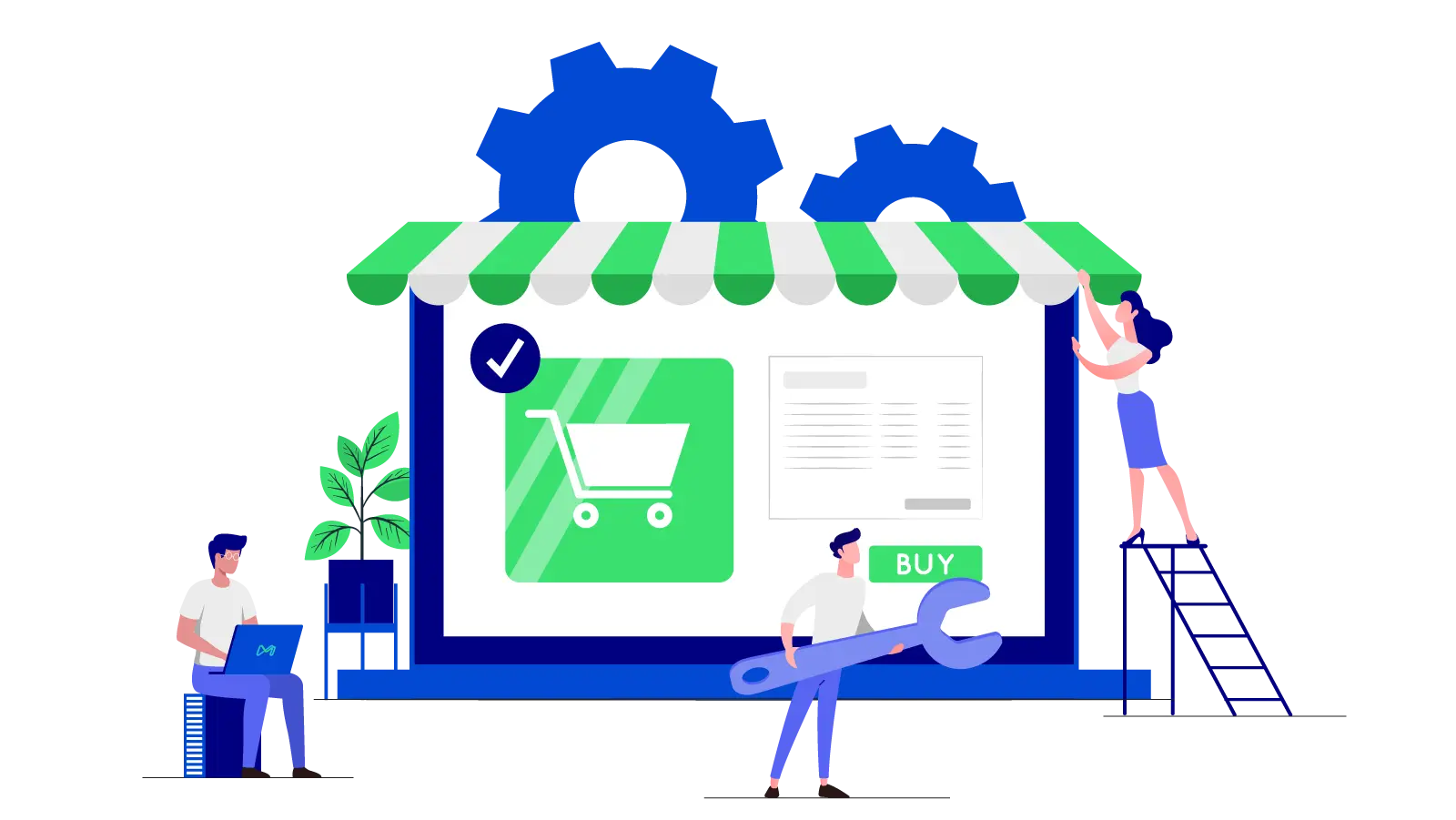 Recent Tutorials

People also searched for
magento 2 flat rate shipping
magento 2 set shipping rate programmatically
magento flat rate shipping
multiple flat rate shipping magento

magento 2 multiple flat rate shipping
magento shipping rate per product
multiple flat rate shipping magento 2
magento shipping rates per product
magento shipping per product per country

flat rate shipping options
magento 2 change shipping price programmatically
what is a flat rate shipping method
magento 2 estimate shipping and tax
what is flat rate shipping
2.2.x, 2.3.x, 2.4.x
Subscribe
Stay in the know
Get special offers on the latest news from Mageplaza.
Earn $10 in reward now!