Magento 2 Module Creator
Magento 2 Module Creator is a helpful tool for Newbies who start learning Magento 2 module development or those who are desired to create module templates effectively. As keeping your eyes on Magento 2 Module Creator by Mageplaza, you can achieve the module prototype based on the company name and the module name. That main data for the creation of the module is handled on a tab with a simple table on which you possibly create and even edit any value if need.
Magento 2 Module Creator also allows store admin to generate extra information for a new Magento 2 module including:
Controllers
Models
Blocks
Template files
Plug in
Observer
Console scripts
Product attribute.
The similar parts will continue being updated by the Mageplaza team in the future.
Magento 2 Module Builder comes with an extensive interface and supports unlimited modules which are generated by the user. You can sign up for an individual account and save all of the created modules on this account. This means whenever you want to seek a module, it is possible to go back to the right module and for example, generate its elements that you might forget.
When the new module is ready to use with full of necessary information, you can download it as a zip file ann even install it right away with the given wget shell command.
Mageplaza Magento 2 Module Creator is one of the ideal options to build Magento 2 Module and code snippets. Aside from Magento 2 Module Creator, you can also follow the command line tool to complete the formation of new Magento 2 Module.
How it works
Magento 2 Module Creator is an online module tool that provides the functionality for generating a new module for Magento 2 easily. Here are the instructions teaching you how to build the new Magento 2 module with Magento 2 Module Creator Online Service via a few clicks.
Start creating a new Magento 2 Module with Create Magento Module button.
Fill out the module, company name both of which are required fields.
Add extra information of the module if you need.
Click onGenerate to complete the creation.
You can Save and Download to use the module then install it on your site.
Module components explanation
Items Model allows creating, editing or deleting module items.
Cron Model allows implementing multiple cron options.
Block and Controller Adminhtml/Items allows showing the parts of the Item collection in Admin Panel.
Functional module
Enable create more functional module depending on different options. The functions involve as the following:
Create a data module, Create a 'Backend Model Manager' for add delete change search this data module.
Add new customer address attribute
Add new sales attribute
Run installing php code in the Magento system
Collocate Magento System Configuration
Add New Order Total (fee or discount)
Rewrite Magento Class (Helper , Block , Model and Controller)
Available Magento 2 Module creator on Github
Wrap up
That's all about Magento 2 Module Creator. I hope this article brings a clear explaination about this online module tool. When understanding Magento 2 Module Creator thoroughly, you can start using it to take advantage of the functionality for creation of custom module for your Magento 2 stores.
Share this article with Magento friends to help them out!
Thanks for reading.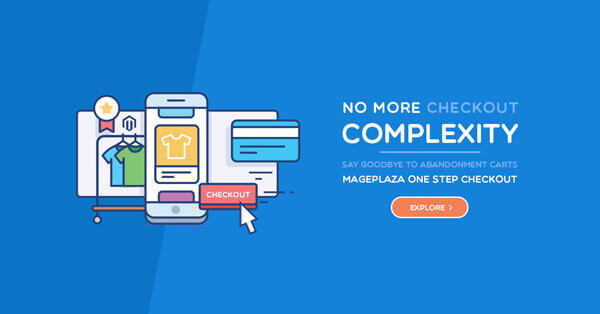 Enjoyed the tutorial? Spread it to your friends!
featured
magento-2-tutorial
module
creator

Sam Thomas>Haley
CEO and Founder of Mageplaza. Pursueing a simple and healthy lifestyle. A friend, a husband and a dad of two children, a trainer and an influencer wannabe. He is a big fan of sports and travel, also.
People also searched for
Magento 2 Module Creator
download module creator magento 2
free magento 2 module creator
how to use magento 2 module creator
magento 2 module creator download github online

magento 2 admin module creator
magento 2 blank module creator
magento 2 connect module creator
magento 2 custom module creator
magento 2 install module creator extension for backend plugin zip
magento 2 module creator error

magento 2 module creator tool
magento 2 module creator tutorial
magento 2 payment module creator
module creator extension in magento 2
what is magento 2 module creator
2.2.x, 2.3.x, 2.4.x