Free Shipping Programs: Why & When They Are Most Beneficial
The Most Popular Extension Builder for

Magento 2
With a big catalog of 224+ extensions for your online store
Table of contents
What is a free shipping program?
Free shipping program is an increasingly-popular sale promotion for online businesses, where the customer does not have to pay an additional delivery charge for an order. Free shipping is appealing to customers who highly appreciate a simple pricing structure. In other words, it contributes to the online store's competitive advantage.
Why does free shipping matter?
Motivate purchases from potential customers
Nowadays, free shipping is no longer considered as a super-special extra benefit. It seems like a standard promotion in E-commerce, no matter how unreasonable it sounds to most online stores. As David Bell, the marketing professor from Wharton, there are psychological reasons behind customers' interest in a free delivery offer. An amount of only $6.99 that saved by a free shipping program is much more appealing in comparison to a $10 direct discount on the product value. This indicated that free shipping is more likely to be highly appreciated by online customers.
Additionally, regarding VWO eCommerce survey carried out in 2014, about customers insights and conversion boosting trends, nearly one-fourth of online shoppers were willing to spend more than their original intent, in order to win a free delivery. There are obvious reasons for this interest, commonly is because customers love free stuff, and they feel purchasing this way is familiar, and exciting as well. When customers aware of being offered benefits, they are likely to purchase a little more. There are also people shopping with the awareness that they possibly miss the deal if they do not make purchase right at that time. Actually, an online store only needs a hundred of such that 'a little more' from a hundred customers, to have a big win on sale.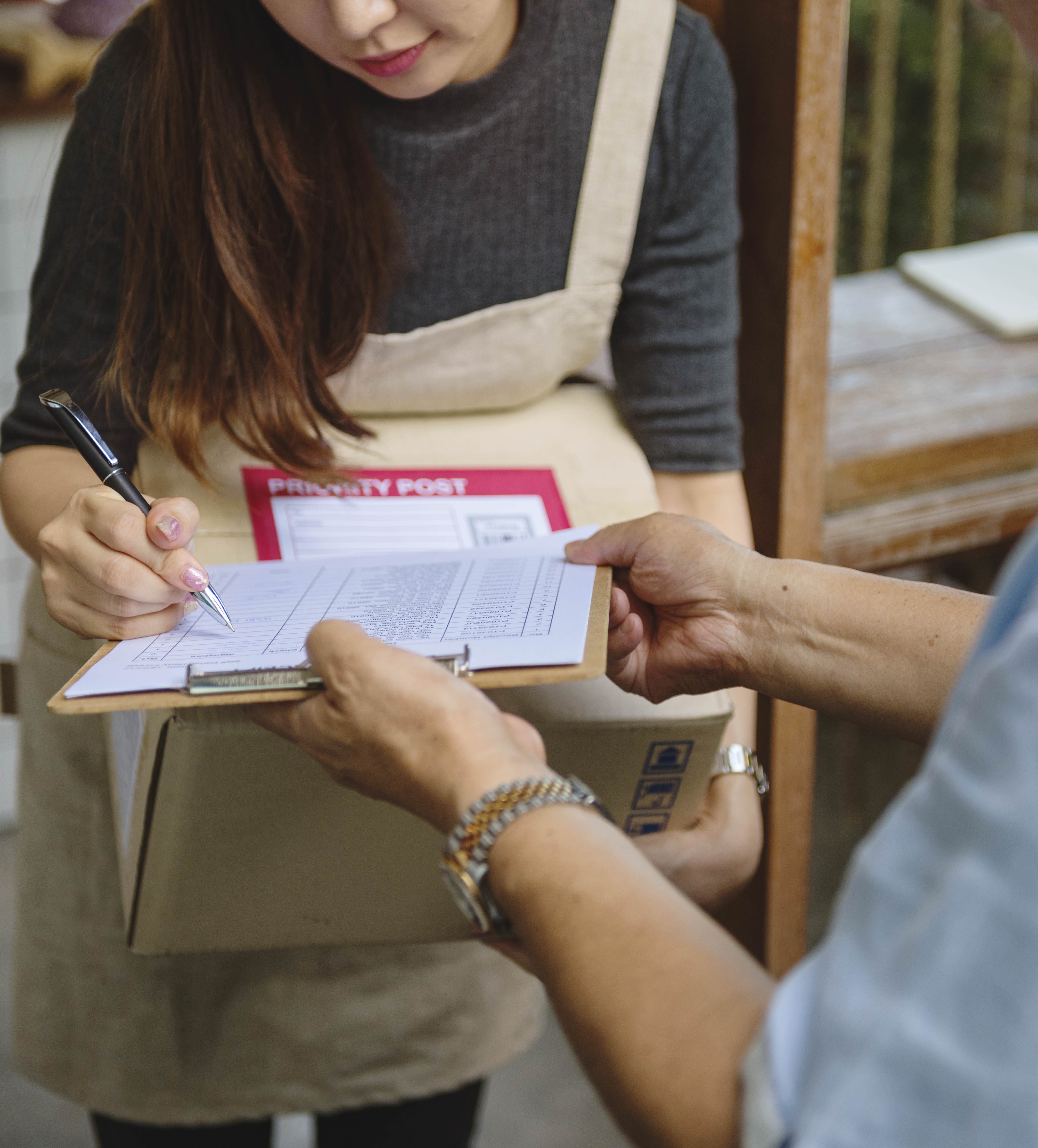 Improve the competitivity
Offering free delivery can accordingly put your store in the 'free shipping club' in customer's mind, that 'club' members possibly are E-commerce giants such as Amazon, Walmart, Wayfair, or many other major sellers. If the shopper has information about your free shipping or has been once benefited from that program, your store will spring to their mind first, and give your site a chance instead of considering other major players.
Eliminate shopping cart abandonment
According to the survey of VWO eCommerce, which has been mentioned above, around 30% of online shopping carts are abandoned, because of an unexpected delivery charge. This is obviously unhealthy for your business.
Even if some buyers do not pay much attention to shipping cost, they can be easily stimulated to expand their shopping carts, after adding more items. And the most beneficial situation is when they realize that they will have an extra benefit for this purchase. This will immediately raise the willingness to buy, create a higher possibility to purchase, compared to a normal checkout.
Also according to VWO eCommerce survey, roughly 30% of online shopping carts were abandoned because of unexpected shipping costs. This concerning figure is unhealthy for your business. However, by providing free shipping, this problem seems to be eliminated easily. This offer on your store may also attract them to come back for further purchases.
Even if some buyers do not mind paying for delivery, they will be even easily convinced to extend their shopping carts by adding more items as these customers are more willing to spend extra on your store. This is why 60% of online retailers use free shipping as one of the most powerful marketing tools.
Persuasive statistics about free shipping
As a report from Transportation Insight, Free Shipping is 2 times more effective than Percent-off promotion.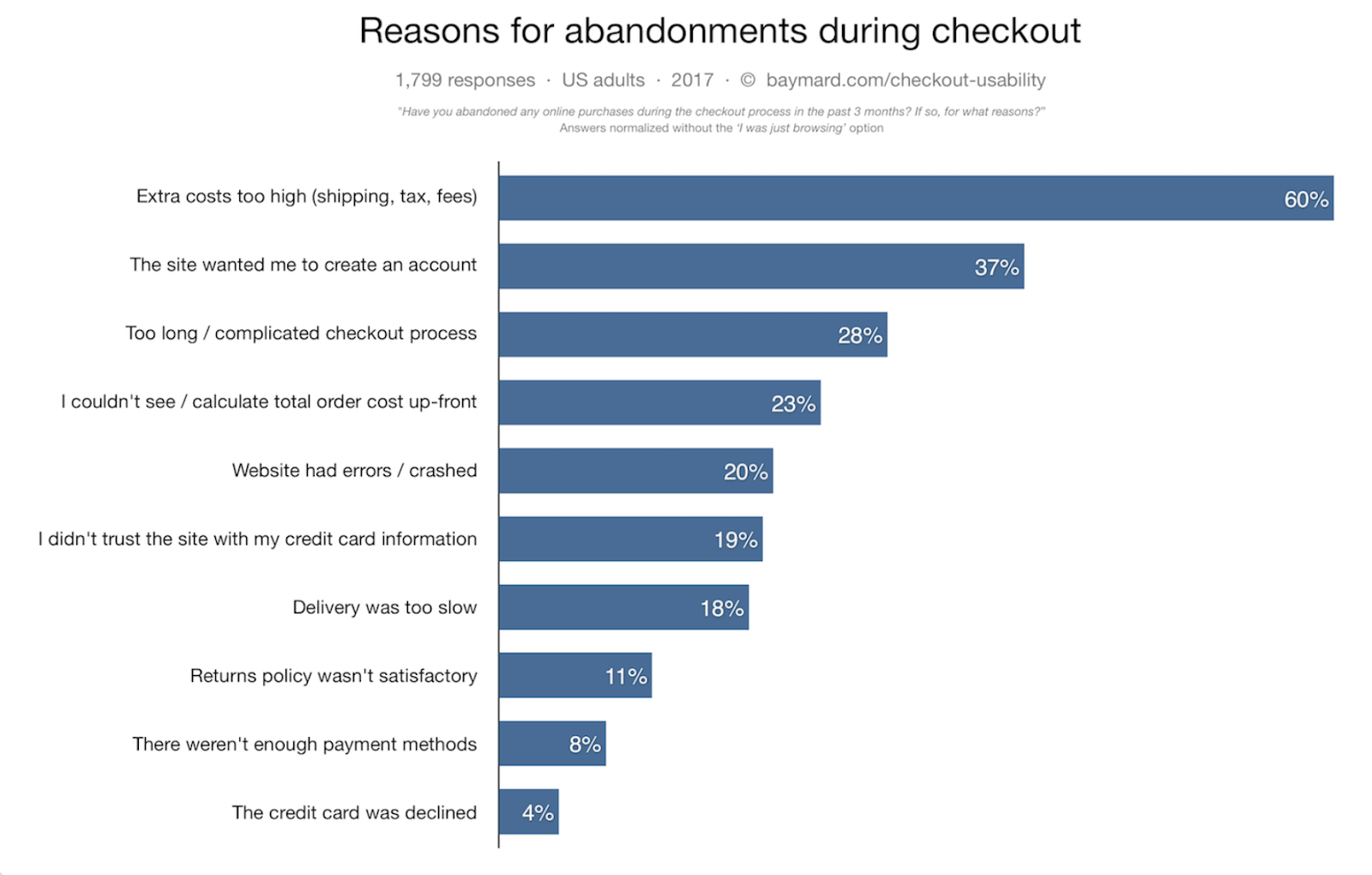 Regarding the calculation based on 40 different studies about online shopping cart abandonment made by Baymard, shipping fee is one of the extra costs, which are remarked as 60% of reasons for cart abandonment during checkout.
When to offer Free Delivery?
All of your competitors offer it
When being in E-commerce competition, competitors are unignorable, for most stores. If all your competitors are doing Delivery someway, you do not have many choices. Preferably, you should offer site-wide, unconditional free shipping. To make sure this program is profitable, you need to have a healthy margin of profit, and well control your fulfillment, as well as shipping costs.
You want to make your store standing out from the crowd
Unlike the above circumstance, if none of your competitors do offer free shipping, unconditional free delivery seem unnecessary. It can even be counter-intuitive. You can set percent-off on shipping fee, instead of a complete free shipping. Also, in case your competitors offer shipping program, but this program is not site-wide or is limited by some minimum value, you can invest big to win big, to make your site stand out. You can offer an unlimited free delivery if necessary. In fact, L.L Bean and Zappos are 2 companies which succeeded in this strategy. The businesses that are most appropriate to such this program are products manufactured on your own sold at a high retail markup or resold high-margin goods (luxury items, jewelry, etc)
Your store sells high-margin goods that are easy to ship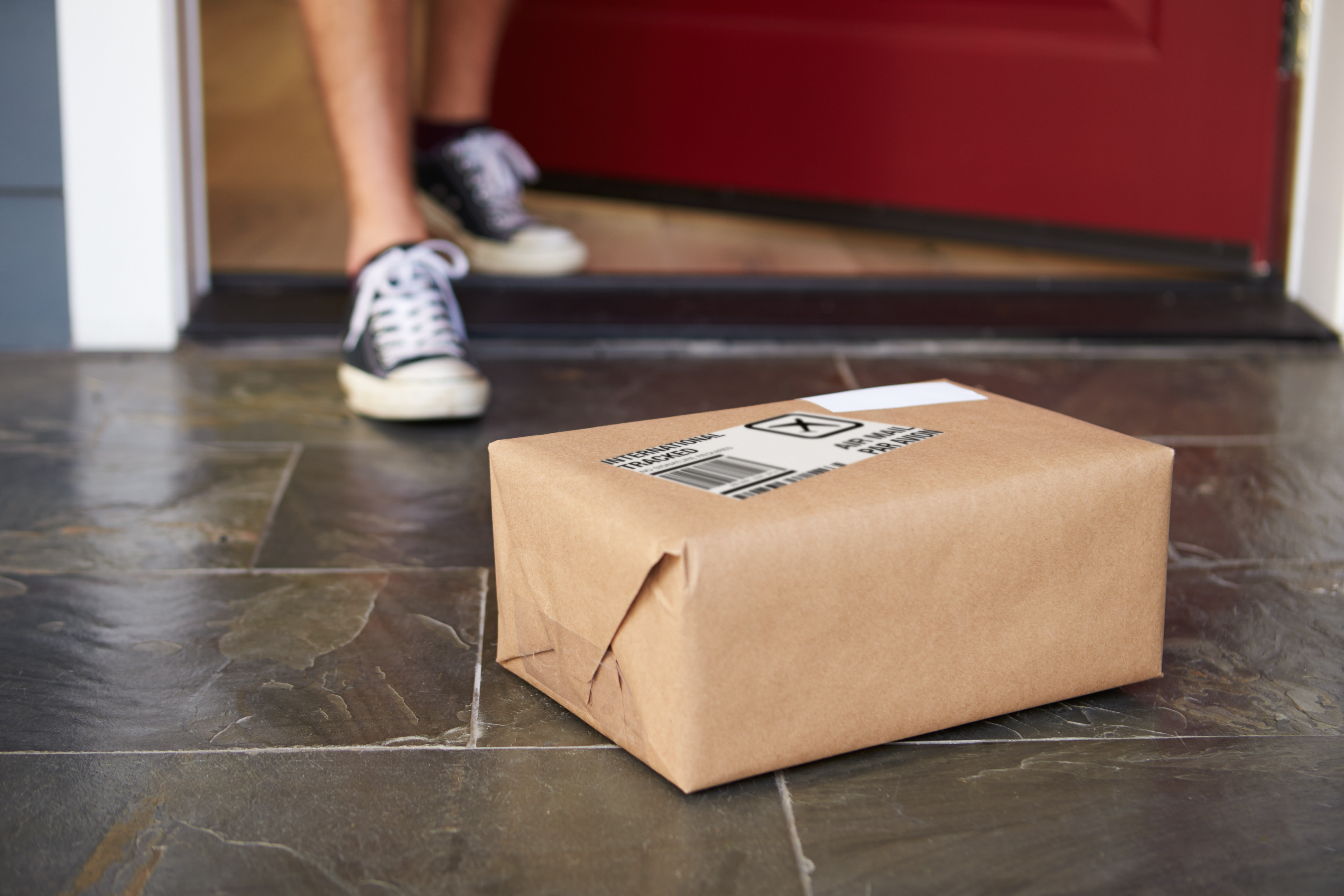 If you are lucky enough to maintain healthy profit margins for all products, a low shipping cost does not matter your bottom line, unconditional free delivery can be easily executed. Small, expensive goods which ship in a small, light package such as watches, fashion accessories, cosmetics, and supplements are likely to be in this category.
John Lawson, Platinum Powerseller from eBay has pointed out tips on offering free delivery: If your item does not cost much to ship but have a high-profit margin, offer free delivery is a no-brainer. For instances, a jewelry which is sold for $1,500 with 50% margin of profit, paying a $5 shipping fee on your own is a small value in comparison with the promotional benefit of free shipping.
You want to cut down the customer service issues and complaints
You want to cut down customer calls and emails? A good way to reduce this massive amount of workload is offering unconditional free delivery. It is amazing the way free shipping cut down both pre-sale and after-sale questions. Customers are likely to feel more comfortable and satisfied when committing a purchase that they do not need to pay for any extra cost. And if they return the good, commonly your store is not responsible for return shipping fee, they do not need to contact you regarding this cost refund.
Obviously, there are many ways to approach shipping for free, maybe conditionally or unconditionally. But would it work well? Does it really drive sale? Is it worths changing your current tactics? The answer to this is depending on the way you manage the shipping program, which will be discussed detailedly in the following part of this article.
How to offer a free shipping program?
Configuration for Magento 2 stores
Free Shipping is one of the promotion programs you can set up on Magento 2 when customers don't need to pay any fee for your delivery. Therefore, they feel more comfortable and this marketing strategy can encourage them to purchase more.
For Magento 2 settings, depending on Shopping Cart Rule condition, the Free Shipping value can be applied. Additionally, it is possible to generate a coupon code, that allows the customers to use the coupon or not to apply for the Free Shipping Promotion.
Step 1: Activate Free Shipping on Magento
Step 2: Activate Free Shipping from the Shipping Methods configuration
Step 3: Set Rule for Shopping Cart Price
Step 4: Check the Rule
=> How to setup Free Shipping Promotion in Magento 2
You can follow the instruction above to configure Free Shipping as requirements.
Options for profitable Shipping Cost Promotion
Lower Your Shipping Costs
Use shipping cost comparison tools: It could be completely possible that you are paying more than you should for shipping fee. So store owners, especially who sell products with a variety of package sizes and weights, shipping comparison tool and software is necessary. ShippingEasy and Ordoro are two high-recommended options for this.
Use service from a fulfillment company: Using order fulfillment companies such as FedEx, UPS or US Postal Service can be beneficial in many ways. But the most considerable is their possibility to save shipping cost for both you and your customers. Because they handle a massive amount of inventory, packing, and shipping tasks, they have well-managed systems which allow delivery to be accomplished more efficiently, quicker and much cheaper.
Conditional Free Shipping
For orders value over a specific amount of money: Many shoppers are likely to add more items to their shopping cart, to receive something for free, especially delivery cost.
For buying two or more items: Take advantage of a free shipping campaign to Up-sell
Free shipping in a specific time period: Offering free shipping within a certain time frame is a good idea, especially in off-peak periods. On the other hand, in high-competitive peak time, the free delivery can be considerable incentives to your customer.
How to make buyers notice your free shipping program
Overview
If you running the website on Magento 2 platform, Free Shipping Bar Extension from Mageplaza is a super supportive tool to motivate customers to expand their cart. The extension works as a reminder, informs customers about free shipping that they can get, or notifies their lacking cash amount to be offered that delivery deal, which accordingly raises the buying intent in their mind.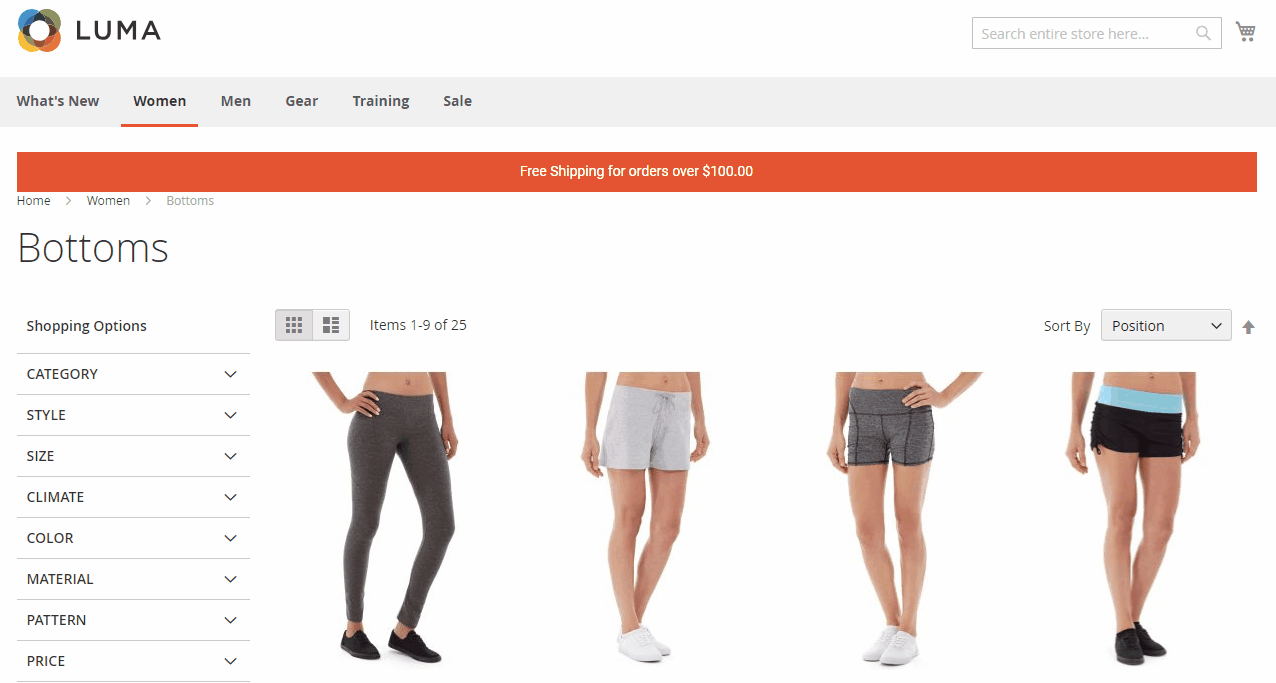 With this module, you can:
Set the shipping bar wherever you want on your website
Set the specific time to show bars on selected pages
Use pre-made templates to display the reminder
Be possible to set font from Google fonts library
Insert a redirect URL on the shipping bar
Configuration
With Free Shipping Bar for Magento 2, you can easily set Name, Position, Timeframe to display, Design, Information for Free shipping bar in you Magento 2 admin panel. The detailed guideline can be seen in the User Guide document.
=> Comprehensive Free Shipping Bar User Guide
Conclusion
Customers love free shipping, but they need to be made well informed about this distinguishing perk. Mention free delivery on every major page that is likely to get customer visits, and make sure that you include it on product pages. Customer awareness about your free shipping will bring expectable benefits to your bottom line. Such this free delivery program is a long-term play: taking a short-term loss possibly is a smart sacrifice, to win long-term customers' loyalty and brand advocates.
Explore Free Shipping Bar from Mageplaza!
Website Support
& Maintenance Services
Make sure your store is not only in good shape but also thriving with a professional team yet at an affordable price.
Get Started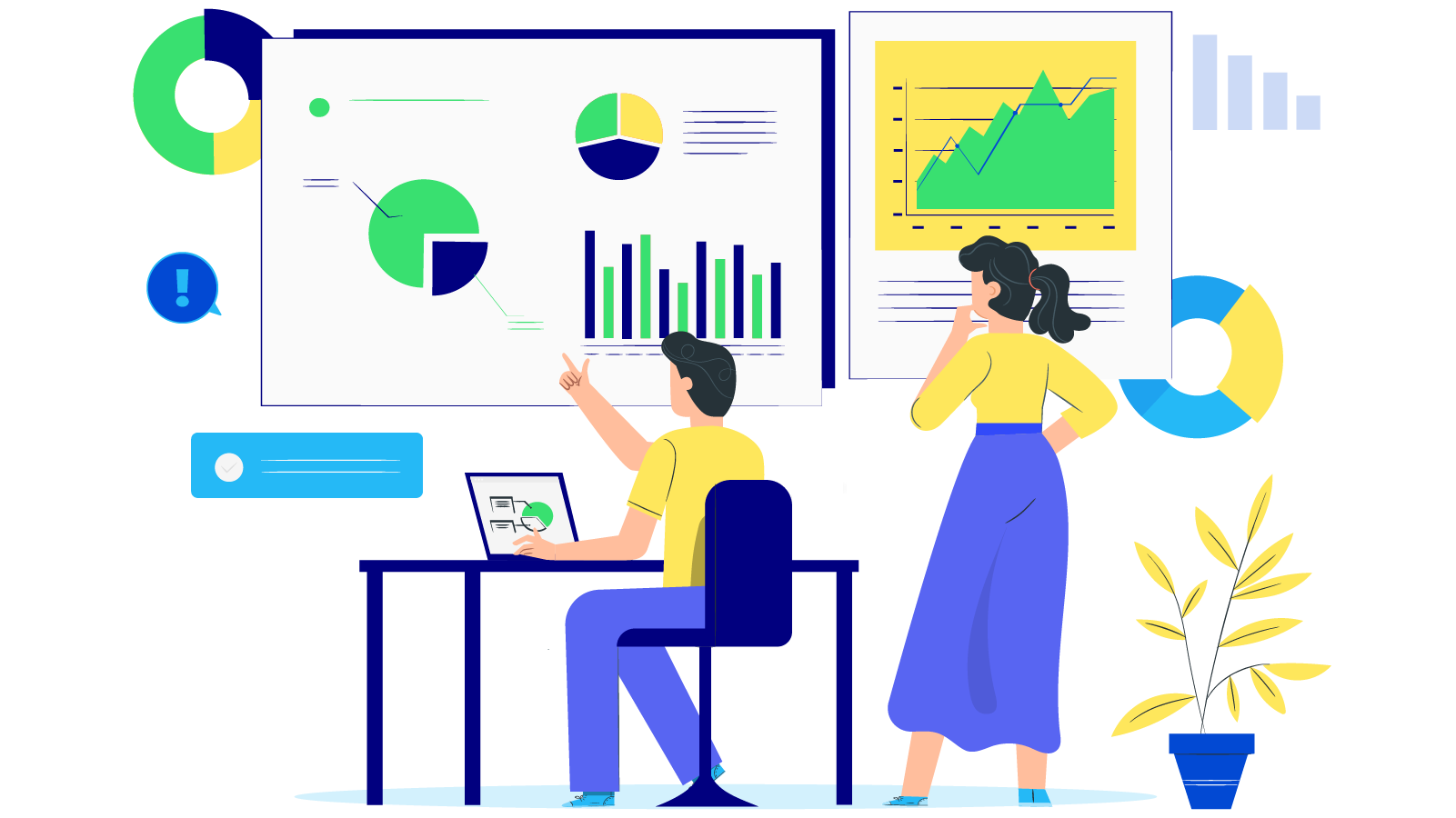 New Posts



Subscribe
Stay in the know
Get special offers on the latest news from Mageplaza.
Earn $10 in reward now!