Magento 2 vs 3dcart: What platform I should choose?
The Most Popular Extension Builder for

Magento 2
With a big catalog of 224+ extensions for your online store
You maybe know some popular platforms such as: Magento 2, 3dcart, Shopify, Volusion,… but you don't know what platform is the best suitable for your store? The fact that the success or failure of any store depends on your website platform basement. And if Magento vs 3dcart is what's bothering you, worry no more!
This article will help you to make a right decision for your online store and if you want to compare between Magento 2 with other popular platforms, please consult here:
Today's focus is on Magento 2 vs 3dcart, We'll judge the two platforms in the following categories:
Ease of use
Pricing
Features
Security
Support
Table of Contents
Magento 2 vs. 3dcart: Brief introduction
About Magento
Without any further introduction, Magento is a pretty popular name in terms of web builder platforms due to its incredible versatility, scalability, and high practicality in the eCommerce industry.
Since its first release in 2008, Magento has become a reliable technology organization that offers a comprehensive eCommerce solution. Its users, who're e-retailers and online merchants, can perform complex functions both in the frontend and backend.
By far, Magento has released 3 major products, including:
Magento Open-source
Magento Commerce or Adobe Commerce
More topics about Magento you might concern about: Magento Commerce Review
About 3dcart (now Shift4Shop)
If the most basic version of Magento is open-source, 3dcart is a SaaS solution that offers online merchants a fully-hosted eCommerce solution with a variety of pricing plans.
For those who don't know, SaaS stands for "Software as a Service." It can be understood as a cloud-based service. With Magento Open-source, you will have to download and install Magento to your desktop in order to actually run and update your web's operating system.
Now, 3dcart was acquired by Shift4 Payments and rebranded as Shift4Shop in 2020, the company. They remain the 3dcart pricing structure with 4 major pricing plans to meet your budget and needs:
3dcart Basic: $29/ mo
3dcart Plus: $79/ mo
3dcart Pro: $229/ mo
3dcart End-to-End Ecommerce
By opting for a cloud-hosted platform, you can do these tasks effortlessly through an internet browser, which reduces your workload and lowers upfront costs at the same time.
Magento 2 vs. 3dcart: Key differences
Ease of use
3dcart
As mentioned earlier, 3dcart is a fully-hosted platform, which is a huge plus point for beginners who want to build their own website from scratch.
We can compile some reasons to make 3dcart a perfect platform for web developers and merchants with limited programming skills:
The setup process of 3dcart is straightforward and does not require much technical involvement
Offer a rich collection of pre-made themes so that even the novices can start creating their sites
Come with many other benefits as a SaaS
Provide users with easy-to-follow tutorials and step-by-step instructions to help you launch and customize your site
Magento
On the other hand, Magento never gets a high rating in terms of user-friendliness, though. In fact, Magento has improved itself over the years in order to enhance the overall user experience.
We can see its effort by looking at Magento's powerful admin configuration, intuitive dashboard, and many customer-centric features such as:
Visual Merchandiser
Page Builder with the helpful drag-and-drop functionality
On the flip side, since Magento is an advanced eCommerce platform for much higher usage levels, it comes with an extensive feature-set, requiring a steep learning curve. Furthermore, the difficulty also results from a high coding knowledge required during the setup process and further maintenance.
=> The winner: 3dcart
Features
Analytics and Reporting
3dcart
Analytics and reporting are 2 essential elements when evaluating the power of an eCommerce website. And 3dcart does its best in generating various charts reflecting the profit earned online, user activity, stock management, payment options, etc.
With these reports, you can gain more insights over customers and predict the online shopping trend in the future. Furthermore, 3dcart even enables you to:
Get detailed and real-time statistics on store performance for a certain period
Export files and print out required data
Magento
On the side of Magento, users get more advanced analytics tools with the support of the Magento Business Intelligence and its rich source of report data.
Briefly, Magento reports are sorted in 9 categories, particularly:
Marketing Reports: Include reports for Product in Cart, Abandoned Carts, Newsletter Problem Reports, and Search Terms
Review Reports: Offer reports for 2 main groups, which are Reviews by Customer and Reviews by Product
System Insights: Also known as the Site-Wide Analysis Tool (SWAT). It includes 24/7 real-time reports, performance monitoring and recommendations for Cloud installations of Adobe Commerce
Sales Reports: Provide valuable statistics regarding Orders, Invoiced, Tax, Shipping, Refunds, settlement reports for Paypal and Braintree
Customer Reports: Include customer-related statistics such as Order Total, Order, Account, New Wish List, and detailed information of customer segments
Product Reports: Provide data regarding products, for instance, Views, Bestsellers, Low Stock, Ordered, and Downloads
Private Sales Report: Contain reports for events and private sales
Customer Engagement: Analyze and report helpful information of dotdigital Engagement Cloud features
Business Intelligence: Come with a wide range of business intelligence tools and reporting capabilities to gain deeper insight into customers
Magento shows its incredible power and capabilities in generating online reports reflecting an online store's performance comprehensively, from the basic to the advanced level.
=> The winner: In terms of advanced reporting and analytics tools for eCommerce purposes, Magento seems to edge out 3dcart.
Marketing tools
3dcart
Marketing plays an indispensable role in any eCommerce business. Thus it comes as no surprise when it comes with multiple integrated marketing tools such as
SEO Tools: Merchants can change the values of robots/ sitemap files, enable canonical URLs and manual URL editing, even add 301 redirects, edit the Open Graph meta tags, etc.
Built-in blogging platform: Reduce the workload for store admins when carrying out tasks related to web management and blog optimization
Social Sharing buttons: Create a communication bridge towards customers across multiple social networks. Plus, allow customers to buy from your Facebook Page while all order data remains synchronized with your store backend, etc.
Targeted Email Marketing system: Setup and launch multiple email marketing campaigns to boost sales, promote new products, retain customers, or deliver post-purchase services
Promotion tools: Allow store admins to create various discounts and promotional events (such as Time-Limited Daily or Group Deals) to entice customers and raise conversion rates
Loyalty programs: Offers best features aiming at strengthening customer loyalty like Customizable Wish Lists, Digital Gift Certificates, Custom Gift Wrapping Options, Gift Registry, etc.
Especially, 3dcart or Shift4Shop has released many feature sets for each phase of the customer journey regarding Marketing and SEO, which's a huge plus point in users' eyes.
Magento
Like 3dcart, Magento offers its users various marketing features that allow you to implement different marketing plans on your website with ease. Some typical features easy to see at the storefront are the display of product recommendations (for upselling and cross-selling purposes) or the flexible generation of coupons, etc.
Shortly, we could basically sort all Marketing features provided by Magento based on their functionalities, including:
Channels: Get more sales opportunities when Magento enables its user to integrate an online store and catalog with the Amazon Seller Central account
Shopping Tools: Include various shopping tools with the goal of enticing customers to have more interaction with your website, such as the icon of the mini shopping cart, Add to Cart/ Wishlist button, product image zoom, Compare product option etc.
Communications: Includes features boosting your online presence through email notifications, sales documents, newsletters, and subscription management
Promotions: Offer tools related to the settings of catalog and cart price rules, which allow merchants to trigger discounts depending on complicated condition sets
Merchandising: Users get access to a feature-rich solution regarding web builder that's only available for Adobe Commerce users. Integrating the drag-and-drop functionality with an intuitive and optimized interface for user experience, Magento Merchandising allow you to generate dynamic product representations
SEO and Search: Include Live Search, Catalog Navigation, Catalog Search, Search Terms, and SEO Best Practices. Enhance the power of your store's search capabilities and make your web visitors find their wanted products at ease
Google Tools: Allow merchants to take advantage of powerful Google tools for better performance on sales and marketing. Include the integrations with Google Analytics, Google Privacy Settings, Google Content Experiments, Google AdWords, and Google Tag Manager
For a more detailed guide on the Marketing tools of Magento, definitely check this out!
=> The winner: In overall, Magento gets a close win since it has more advanced features for eCommerce purposes, particularly the Merchandising category, Shopping Tools or Channels
Product Management
3dcart
Whether you're a small or large organization with thousands of products to manage, 3dcart 3dcart proves itself as an excellent built-in inventory management software.
In terms of product management, you can:
Add 3 main product types, including physical products, digital products, and gift certificates
Set up multiple price rules for different product categories
Allow adding and updating unlimited product options and variants.
Offer many supportive features such as Bulk product import and export, Search Filter by categories, distributors, categories as well as other parameters
Come with a robust set of features for inventory management, stock tracking, and synchronization across multiple channels like Amazon and eBay
Magento
As a potential candidate in the top-rated web builder platforms, Magento comes with a complete set of features for product management, particularly:
Allow store admins to create and add various types of product: Simple, configurable (e.g., choose the size, color, etc.), bundled, grouped, virtual, downloadable (with samples) products
Create pre-made product templates reducing the time used to set up new products with a particular set of attributes
Auto-assign products to generated categories based on a set of conditions at the backend
Process long-running B2B features shared catalog updates in the background and many more
=> The winner: Both Magento and 3dcart
Capabilities
While Magento 2 is an open source which means you can sell your products globally, 3dcart only strong interest in the US, but nowhere else. The limit of 3dcart makes it hardly win in this option. 3dcart also provides an app store with under 100 add-on extensions but comparing with over 5000 add-on extensions for Magento 2, it is not worth considering. Magento 2 can come with more frontend features for shoppers such as coupon codes Generate, Gift cards, customer dashboards, related products and so on which make your website professionally and successfully
=> The winner: Magento
Themes and Templates
The truth is there is no platform that offers better themes than Magento 2 because they are not limited by templates and built-in design. This is the main reason that Magento 2 is the first idea in merchants' mind when they are looking for a platform for their online store.
Compared to Magento 2 and 3dcart the collection of themes offered by 3dcart shouldn't even be mentioned in the same sentence. Although 3dcart offers lots of themes, it is difficult to call it creativity.
=> The winner: Magento
SEO capabilities
In 3dcart, the SEO setting seems difficult and once again, Magento can go head to head in this department. Thanks to SEO optimization, the star ratings, product pricing and stock status will appear directly from the search engine results. Magento 2 also supports free and paid Better SEO extension to help admin easily configure and manage the SEO of their sites.
=> The winner: Magento performs better than 3dcart in SEO.
Security
Nowadays, the security of customer information is the most important thing. According to a study, more than 30,000 sites are hacked every day and your store must be reliable protection.
3dcart is Level 1 PCI compliant, which means that you get the same security used by large financial institutions and banks. They also give to you a free eCommerce SSL certificate with your plan
Magento 2 allows you to implement security measure. Magento 2 also provides strong security for your online store with your own hosting and CDN which helps to speed up your website, support high traffic loads and protect it from invaders.
=> The winner: No winner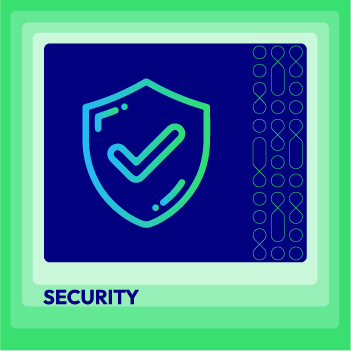 Protect your store from cyber threats with Mageplaza's top-notch security services
Check it out!
Support
3Dcart has the support team 24/7 for customers as well as chat and email. You can call the company anytime or send the email for them, they will support you to solve your troubles when you configure in your website. You will be supported by one or two staffs of 3dcart company and the support is limited in the knowledge of 3dcart company.
In contrast, Magento 2 has a huge community which includes experienced merchants, partners, professional developers from around the world that mean you can discuss and share the all of Magento related issues.
=> The winner: 3dcart will be the chosen one if you want to get dedicated 24/7 support from the platform vendor. On the other hand, if you prefer a massive community of users, Magento will meet your needs.
Integration
3dcart
As mentioned above, 3dcart now is the Shift4Shop. The Shift4Shop app store has everything an online merchant needs to provide their customers with more store customization options.
As a user, you'll get access to a variety of options, sorted in 24 different categories (with over 200 apps) within a dropdown bar, which's easy to navigate and highly user-friendly. Though the numbers of Shift4Shop's apps are limited, they're enough to create a feature-rich store.
Just by looking at the image below, we need to give 3dcart a considerable plus point because of its effort in covering every need of users.
Furthermore, 3dcart also provides a REST API. Thus web developers can build custom connections if your wanted apps aren't yet available.
Magento
One point that makes Magento one of the most scalable and robust solutions for eCommerce businesses is its rich collection of themes and extensions. Regarding the numbers of supported extensions, Magento overcomes most of its competitors in the marketplace.
The Magento Marketplace offers a great source of support with a variety of extensions (About 4000 models in total), covering all aspects of an eCommerce website. There are free and paid extensions with different levels of pricing to meet your business needs and budget.
With over 4000 extensions published in the Magento Marketplace, finding your wanted models can be challenging. The search bar on the left side makes all extensions in the marketplace well-organized and easy to navigate.
=> The winner: Magento
Magento 2 vs. 3dcart: Pricings and Costs
3dcart Pricing plans
Below is the pricing table of Shift4Shop at present:
Basic Store: $29/ mo - A plan with all essential features to set up a basic online store with 2 staff users
Plus Store: $79/ mo - Enhance store's performance via a suite of Marketing tools. The number of staff users increases from 2 to 5
Pro Store: $299/ mo - A premium plan integrated with eCommerce Automation tools and available to 15 staff users
End-to-End Ecommerce - A special offer/ free plan of Shift4Shop for US Merchants only
In addition, Shift4Shop makes it easier for globe users to have a try on its pricing plans with the 14-day trial. Thus, you can test the entire feature set offered in each plan and decide whether 3dcart works perfectly for your needs.
Magento Pricing plans
Unlike 3dcart, the total cost of a Magento-based plan depends on many inner and outer factors such as the business' required feature set, hosting providers, hiring developers, extensions, etc.
Below are 3 main packages of Magento along with the estimated price you can expect to pay for an eCommerce website:
Magento Open-source (Range from $15,000 to around $22,000)
Magento/ Adobe Commerce (From $22,000 to $40,000)
Magento/ Adobe Commerce Cloud ($40,000+)
Most importantly, the fee you pay for using Magento Commerce and Commerce Cloud packages are calculated based on your business's revenue. In other words, the higher your revenue is, the more you pay.
Magento 2 vs. 3dcart: Short verdict
3dcart Pros and Cons
Let's start with the 3dcart. Based on the above information, 3dcart is an eCommerce platform that:
Has competitive pricing that's affordable for both startups and enterprise-level stores compared to the fees of Magento
A rich-feature platform with unlimited storage capacity ensuring to suit most types of online outlet, especially on the Plus and Pro plans
Get access to dynamic feature sets for multiple staff accounts, marketing activities, payment processors, and so forth
Provide excellent 24/7 customer support options
45-day free trial with no credit card commitment
With all of that in mind, there are still some downsides to consider before actually using 3dcart or Shift4Shop for your business:
The cost for running your website can run into hundreds of dollars per month. Even for the 3dcart's cheapest plan, you have to deal with a limited feature set
The themes provided by 3dcart is not as visually attractive and quality as other giants in the marketplace like Magento or Shopify
Plus, 3dcart applies bandwidth limitations based on the plan you select
If your purpose is to find a potential hosted solution, have a try on 3dcart to see whether its features work for you.
Magento Pros and Cons
Though many users complain about Magento because of its complication when it requires a high level of coding knowledge to launch and customize the open-source versions, however, there are outstanding points of Magento explaining its popularity:
The Open source edition is completely free. Thus, any user can download and make changes to the code source for a highly customizable and unique website
Robust, feature-rich, and scalable, which is a big plus
Offer different pricing plans
Have a vast community of users including both experts in web development and successful online merchants
A market-leading B2B suite for quotation management, customer-specific catalogs, complex price rules, customer roles and responsibilities, and so much more
Along with the advantages of a top-rated platform, using Magento comes with several difficulties. Below are some of the reasons:
Development knowledge is a must when it comes to open-source editions of Magento. It's pretty impossible to use Magento without in-house coding expertise. This also adds up to the total cost
The cost of extensions and additional support packages can quickly become a burden of small business
Require a longer time to launch a site when compared to a SaaS like 3dcart
Both Magento and 3dcart provide tools for users to manage and work with the frontend and in tandem and efficiently. So our advice?
You can have a test on both platforms by asking for a demo or free trial to know which fits your needs before investing your time and effort. Possibly, your optimal option is a different platform, not Magento and 3dcart.
Magento 2 vs. 3dcart: What platform should you choose?
Who's Magento 2 best for?
Because of the complex nature of Magento and its supporting ecosystem, small businesses, especially those who lack coding experience and are on a tight budget, should consider 3dcart or a more user-friendly solution.
In short, this platform is most potent when it's used by large enterprises and medium-sized businesses that have the budgets to accommodate the costs.
Who's 3dcart best for?
3dcart is an excellent solution for online stores that expect to grow fast and wish to work with a platform that scales well and can handle whatever numbers of customers and sales.
Still, if you want a professional platform to use in the long run, Magento seems to be a better option just by looking at its popularity in the image below.
Related posts:
The bottom line!
eCommerce platforms are the backbone of an online business, providing a rigid structure on which a B2B or B2C enterprise needs to gain visibility and profits in the digital world.
It's up to you to choose which will be the right platform that perfectly works for your business.
Thanks for reading!

Sam is the CEO and Founder of Mageplaza, pursuing a simple and healthy lifestyle. He is a friend, a husband, and a father to two children. As a trainer and an aspiring influencer, he is also a big fan of sports and travel. Sam is exceptionally knowledgeable about e-commerce, especially Magento and Shopify, with 10 years of experience in the field.
Website Support
& Maintenance Services
Make sure your store is not only in good shape but also thriving with a professional team yet at an affordable price.
Get Started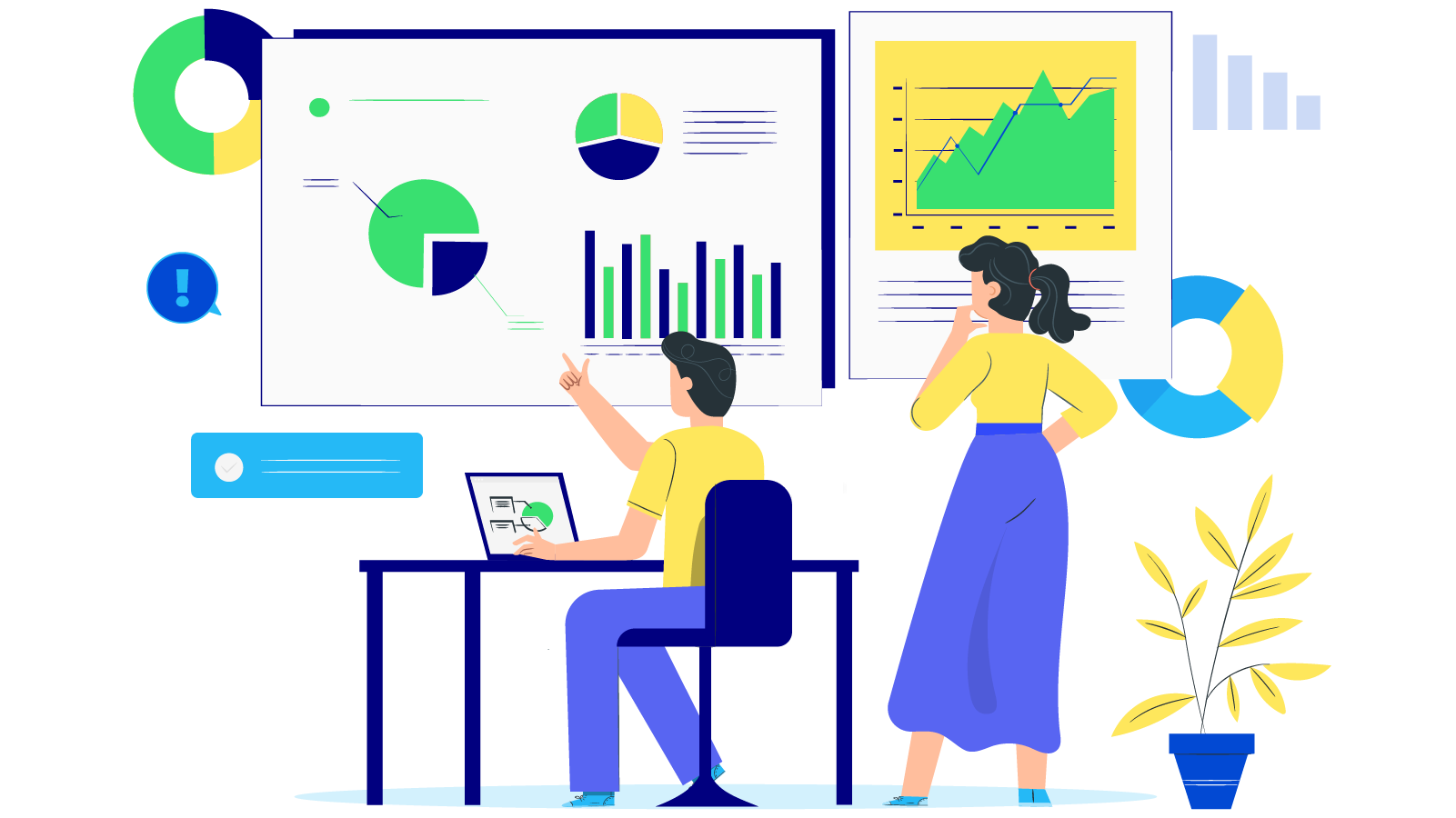 New Posts



People also searched for
Magento 2

3dcart
2.2.x, 2.3.x, 2.4.x
Subscribe
Stay in the know
Get special offers on the latest news from Mageplaza.
Earn $10 in reward now!