Why you need an SSL Certificate for eCommerce Website?
The Most Popular Extension Builder for

Magento 2
With a big catalog of 224+ extensions for your online store
Imagine your bank details getting leaked to unauthorized internet users or hackers. It would be the worst nightmare, right? To make sure this never comes true, your eCommerce site should have an SSL certificate. Your eCommerce website is a platform that handles sensitive information of users and data security is a critical element in maintaining a trustworthy relationship with your customers. Without an SSL certificate, there is no other guaranteed way to maintain communication between the users and keep the website private from attackers. An SSL certificate ensures that all the sensitive communications on your website occur through a secure channel using data encryption.
Main Contents
What is data encryption?
Data encryption helps to protect data from unauthorized users. Every browser and website is configured to allow Secure socket layer (SSL) that creates encrypted links to prevent anyone from listening to the traffic and understanding what data is being exchanged. When communicating over an SSL link, the sensitive details of a user such as passwords, bank details, credit card number, social security number, etc. can safely pass through the web with an SSL encryption. It is an essential step to implementing security for eCommerce websites.

What is an SSL certificate?
SSL is an encryption protocol, which takes sessions between clients and servers, and secures it from the people who may be trying to intercept it. This makes it difficult or impossible for external parties to retrieve any meaningful information from the incoming traffic, creating a safe browsing experience for you and your clients. An SSL certificate establishes a connection between the server and your visitor's browser. A secure session occurs behind the scene without disturbing the browsing experience of the users.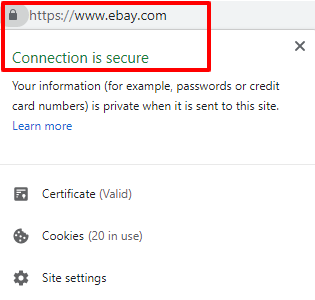 If an eCommerce website has HTTP instead of HTTPS, it means the browser will send all the information as plain text to the server. If there is anyone listening to your web traffic, they can see and steal the information. Whereas, if your website has a valid SSL certificate installed, it will keep your website traffic encrypted. Once you have installed an SSL certificate, in your website the padlock sign and HTTPS would be displayed in the browser.
Read more:
Does your website really need an SSL certificate?
Some people believe that they don't require an SSL certificate, as they don't process payments on their website. If you think it is only the bank details that are the sensitive piece of information the criminals are after, you are wrong! It turns out that even a simple email address can give hackers a clue of what your sensitive login credentials might be. Additionally, Google also rolled out a Chrome update marking a website as "not secure", if it is not protected with SSL certificate. An SSL certificate for an eCommerce website, which collects data and accepts payments is essential in facilitating secure online transactions.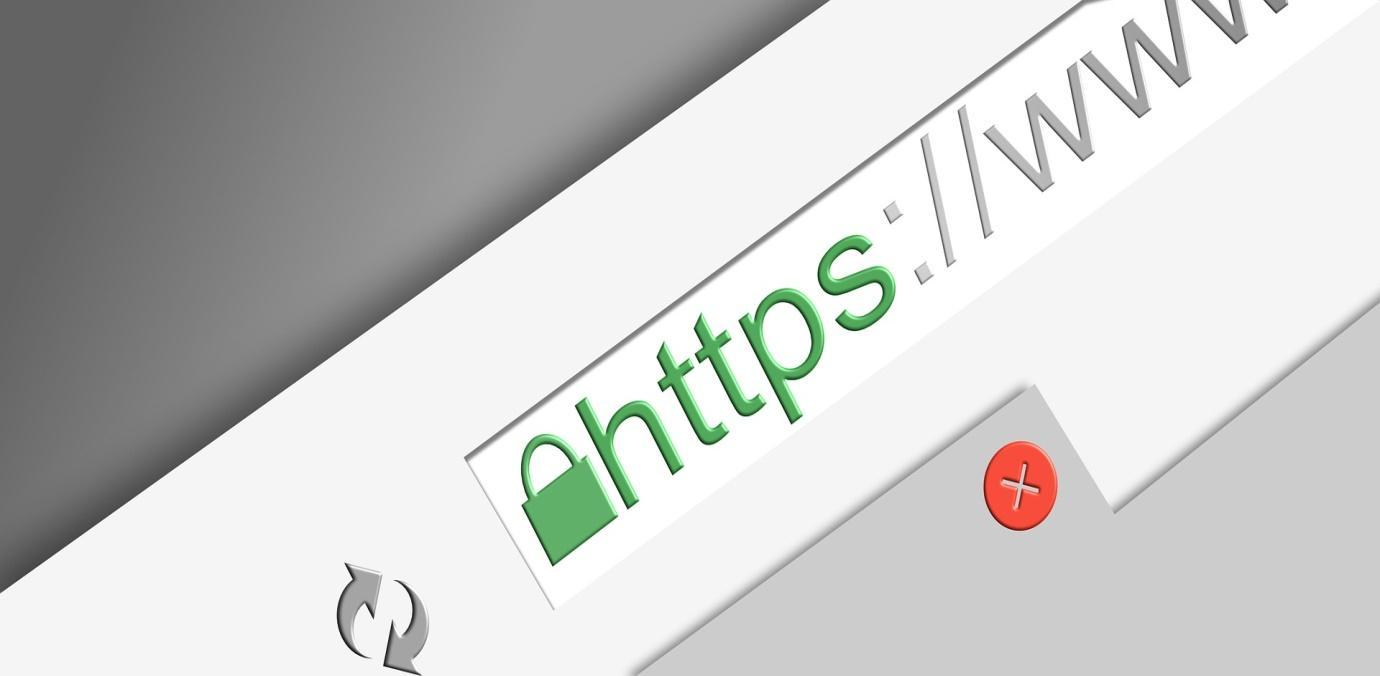 Why SSL certificate is important for your eCommerce website?
If you ask what SSL is in e-commerce, it is an essential technology that adds to the overall security of your website. If your website is not encrypting incoming and outgoing connections, your customers might not get a warning about untrustworthy connections on the internet. There can be other warnings such as when users intend to input passwords as well. For example, when users browse websites with SSL connection, they get warnings or alerts over an insecure website or platform. If your website is not encrypted, it means your site is vulnerable to attackers wherein they can read passwords, login info, credit card info, and other sensitive information users send or upload to the website. SSL certificates make it easy for eCommerce websites to protect sensitive user data.
Here are some of the reasons why you must have an SSL certificate for your website.
Accept payments securely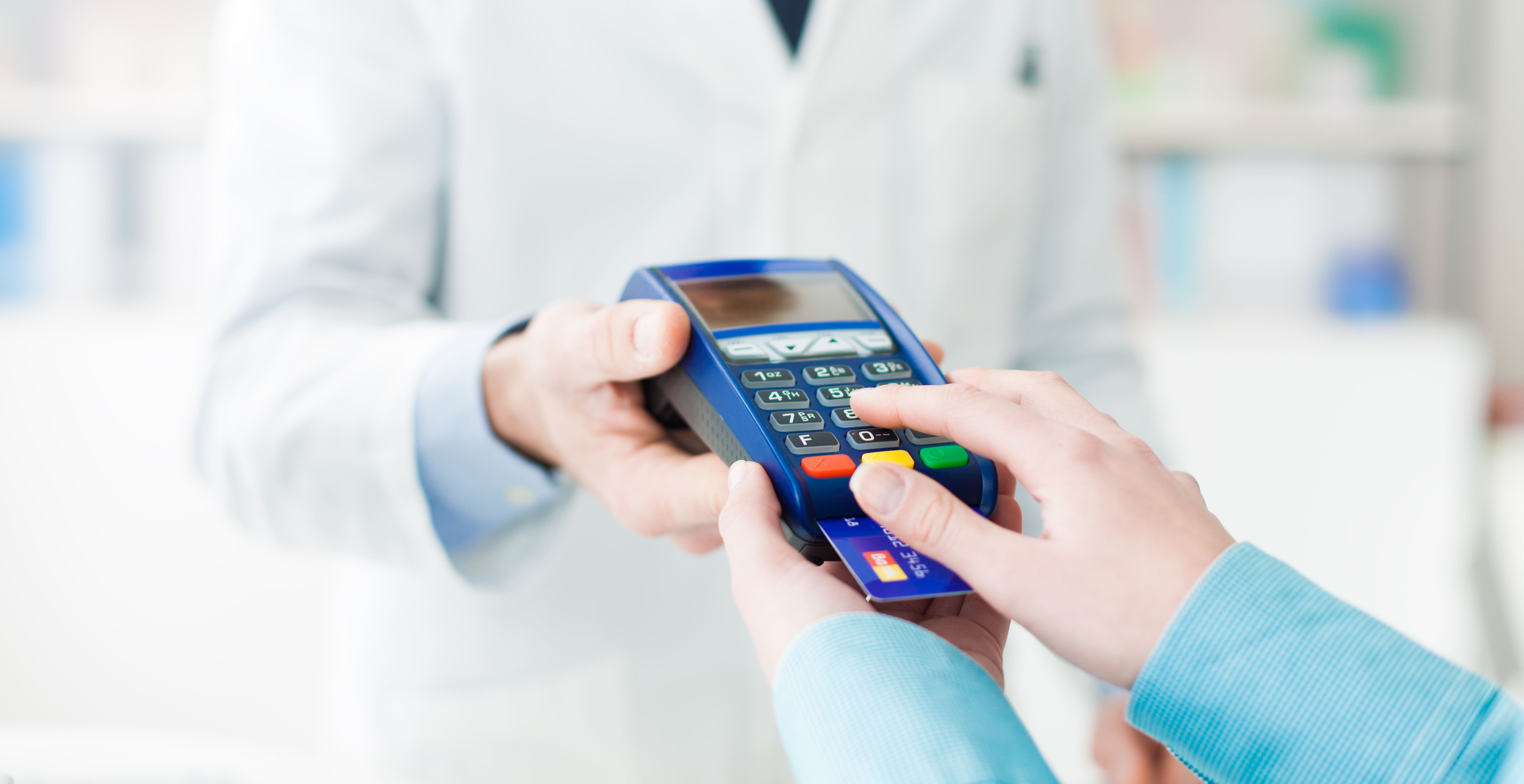 If your eCommerce website plans to accept credit card payments online, you must have a merchant account and having SSL certificate is mostly mandatory. Most hosting providers have terms and conditions asking the website to be protected with an SSL certificate before accepting payment through credit cards. Besides, you can't put your end-users at risk of having their sensitive information stolen while shopping on your website. Some eCommerce platforms come with built-in secure payment systems, and in these cases, a third-party handles the transactions or offers other methods of online payment.
Protect password logins
Another main reason to add an SSL certificate to your site is to protect the login and password credentials. ECommerce sites accepting memberships will create more opportunities for unauthorized hackers to attack. Poorly protected password pages are vulnerable, and that is why you have to add SSL certificates for implementing security for eCommerce sites.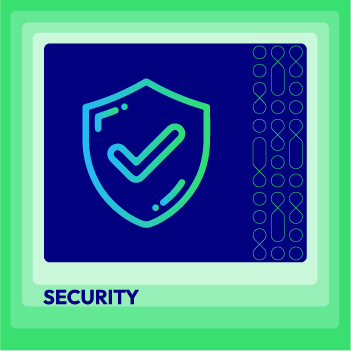 Protect your store from cyber threats with Mageplaza's top-notch security services
Check it out!
Secure web forms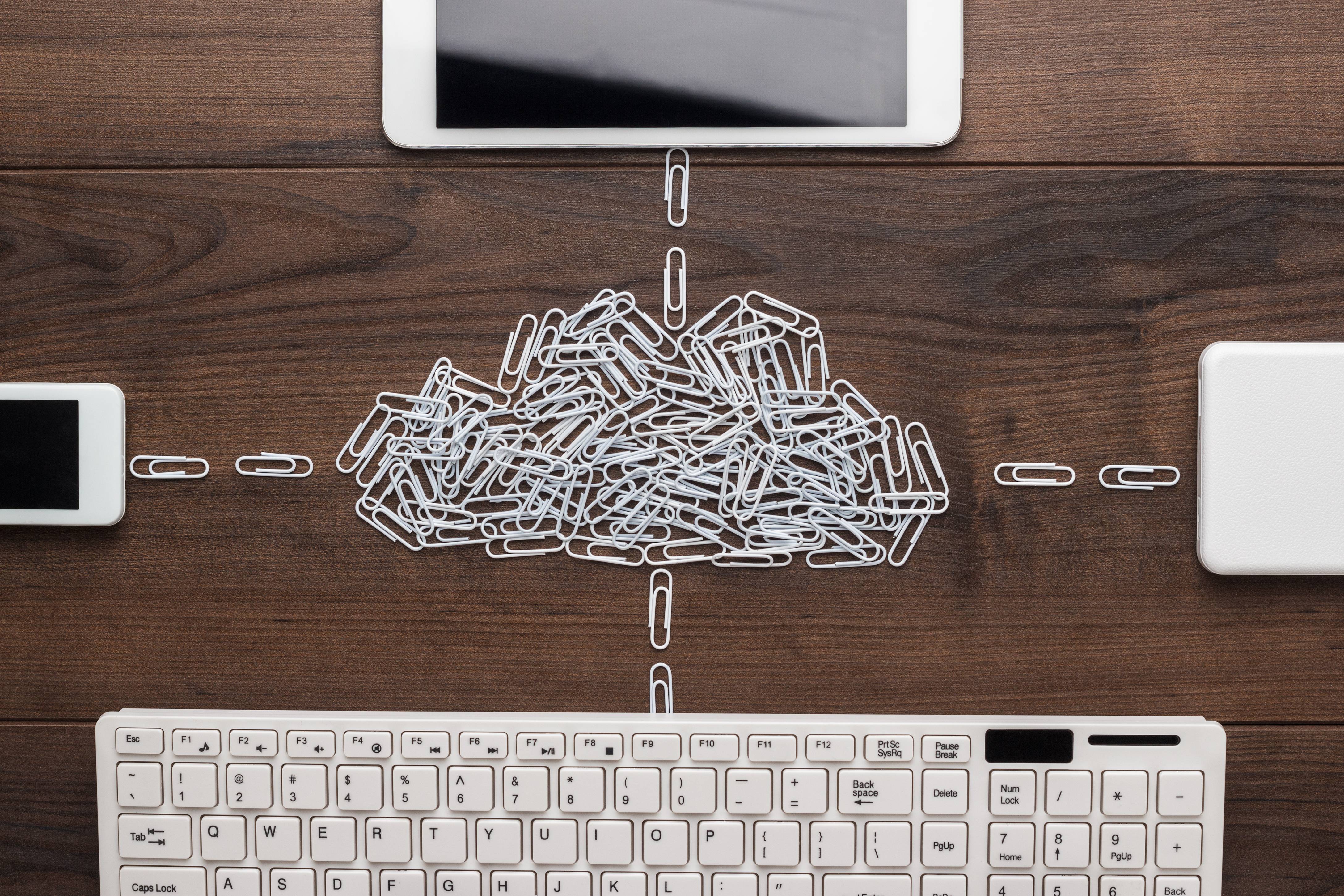 It is not just the payment information you want to secure in your eCommerce platform. Your website collects plenty of user data on a daily basis, this can be leads, questionnaires, email addresses, payment information and more. Neither you nor your customers would want that information to be leaked. Without an SSL certificate, certain types of web form mails can be hacked. Don't give your customers a reason not to indulge in business with you.
Minor but critical boost in Google SEO
Google announced it back in 2014 itself that sites with HTTPS —an SSL 2048-bit key certificate will get minor boost in the SEO rankings. While Google says it's a very lightweight signal, it may be critical to note that eCommerce websites cannot afford to lose on even the tiniest aspects of SEO. At least your rivals will not leave any stone unturned when it comes to eCommerce SEO.
Which SSL certificate is best for ecommerce website?
The SSL certificate is not just a way to protect user data, it is also essential for earning the trust of your end-users. Google also offers incentives and search engine rank benefits to websites that install an SSL certificate. Now you know how important SSL certificates are in eCommerce SEO and eCommerce conversion optimization. An SSL certificate is generated and issued by a trusted third-party called Certificate Authority (CA).
There are different types of SSL certificate for eCommerce websites. Before preparing to install an SSL certificate on your website, it is important to be familiar with each one of them.
Extended Validation Certificates (EV SSL)

EV SSL certificates are probably the highest ranked and most expensive type of encryption certificate. This certificate when installing displays the padlock sign on the URL along with HTTPS, domain name and the country. To get this type of SSL certificate, the eCommerce site owner has to pass a standard identify verification process to confirm that they hold the exclusive right to their domain. Mostly, extended validation certificates are used by high profile eCommerce sites that process logins, facilitate online payments, and collect sensitive user data. The EV SSL certificate for eCommerce websites are the most recommended ones for the tight level of security.
Organization validated certificates (OV SSL)

OV SSL certificates are another type of SSL certificates that offer high assurance similar to an EV certificate in validating the credibility of an eCommerce website. When a website installs an SSL certificate, its URL changes from HTTP to HTTPS and a padlock sign will appear in the address bar. Compared to EV, it is a more sizable undertaking. This type of certificate also displays information on the website to differentiate it from malicious sites.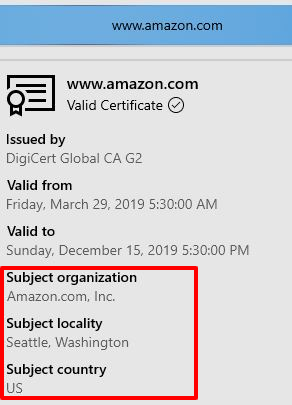 To obtain organization validated certificates, website owners have to complete a substantial validation process. A valid certification authority will investigate the business owner to understand whether they hold the right to their specific domain.
Domain validated certificates (DV SSL)

DV SSL certificates are the least expensive to obtain and have low assurance. It typically suits blogs or other informational websites. As it is a simple encryption method, the validation process is also minimal. Website owners can easily prove domain authorship via a phone call or an e-mail. If you run a simple website that doesn't offer extra assurance to visitors, you can install a domain validation SSL certificate.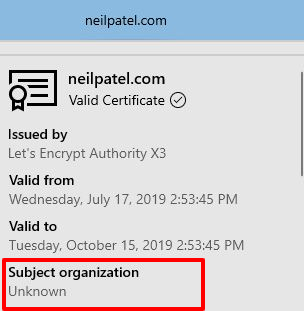 SSL certificates are just a "good to have" feature for your eCommerce platform. They are evolving as a necessity to run a successful online store safe for your end-users. No matter what type of eCommerce website you are running, it is important to ensure that your connections are protected. It is the best way to build trust in your brand and organization. Gaining your user's confidence in their safety is the key to a successful eCommerce brand.
Where to buy SSL Certificate for eCommerce website?
To get real security, you have to get certificates from trustworthy providers. If you are looking for SSL certificates with best technology, consider the ones offering 2048-bit encryption and multiple value-added cost-saving features.
Some of the leading SSL certificate providers are:
Get your SSL certificate for secure eCommerce transactions
It may not be compulsory to use an SSL certificate, but considering the rate at which unprotected web traffic is intercepted and the web servers are becoming compromised, offering right security for online transactions is becoming critical. Having an SSL certificate reflects positively on your business and helps you stay ahead of the competition if they have not still adopted to the latest encryption technologies. Protect your customer relationships to emerge as a trusted brand.
Author By-line:
Jessica Bruce: I am a professional blogger, guest writer, Influencer & an eCommerce expert. Currently associated with ShopyGen as a content marketing strategist. I also report on the latest happenings and trends associated with the eCommerce industry. Follow me on Twitter @Jessicabruce

Marketing Manager of Mageplaza. Summer is attracted by new things. She loves writing, travelling and photography. Perceives herself as a part-time gymmer and a full-time dream chaser.
Website Support
& Maintenance Services
Make sure your store is not only in good shape but also thriving with a professional team yet at an affordable price.
Get Started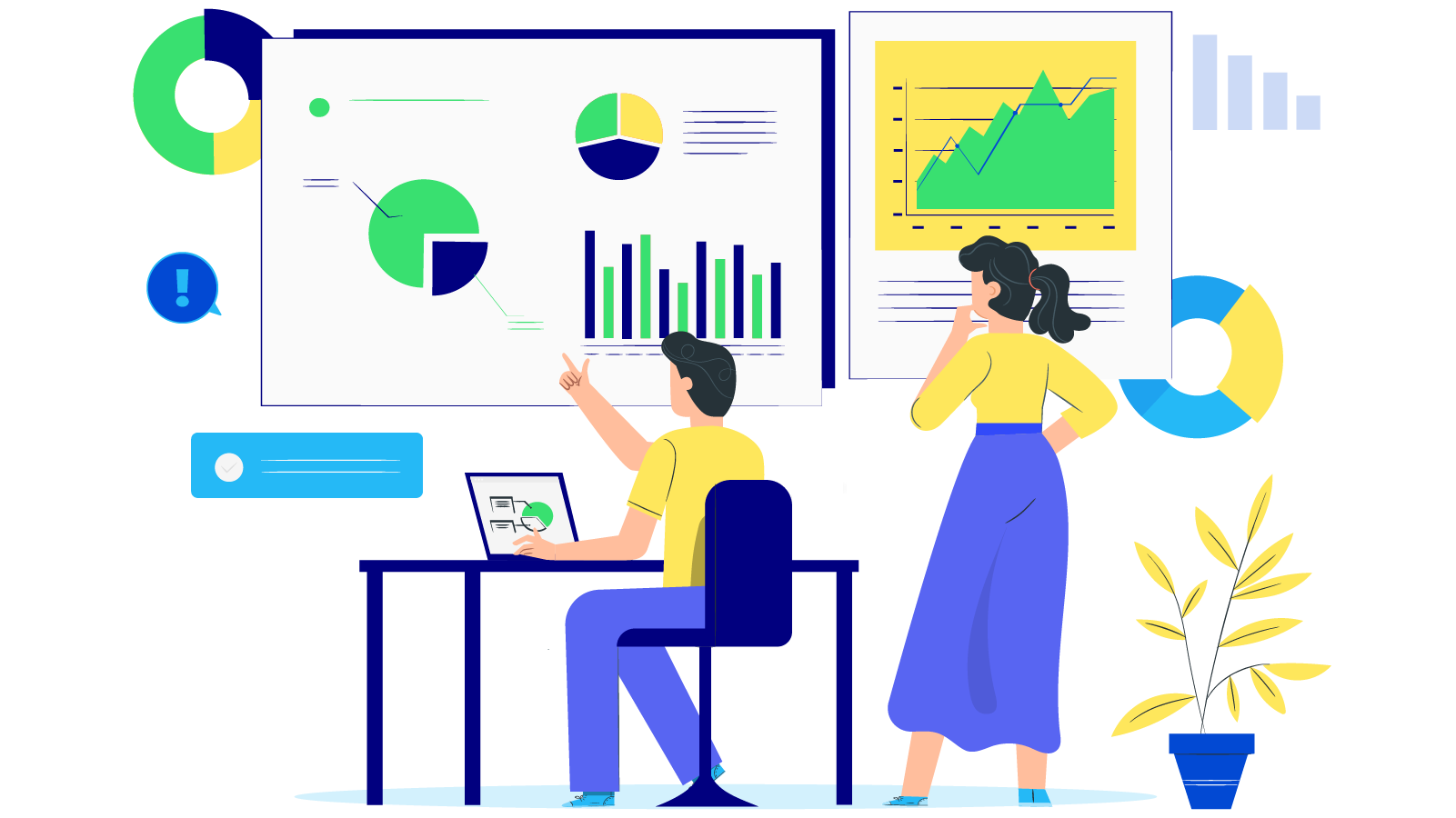 New Posts



Subscribe
Stay in the know
Get special offers on the latest news from Mageplaza.
Earn $10 in reward now!