Adobe Commerce Cloud Review: Features, Pricing & More!
The Most Popular Extension Builder for

Magento 2
With a big catalog of 224+ extensions for your online store
In the spring of 2018, the multinational software company Adobe declared they officially bought the e-commerce platform Magento Commerce, making it a part of Adobe cloud services.
In March of 2019, Adobe declared the official release of Adobe Commerce Cloud. This solution is basically a fully managed, cloud-based version of the Magento platform that easily syncs with current Adobe Experience Cloud tools such as Adobe Marketing Cloud, Adobe Advertising Cloud, Adobe Analytics Cloud, and Adobe Experience Manager.
If you already have a thing for Adobe products and interested in learning more about their digital commerce service, now read on this article. We're giving you a profound insight into Adobe Commerce Cloud, covering all its features and capabilities to support your online store.
Table of Contents
Clouds in the digital realm
These days, you might have found that the term "cloud" frequently appears in the digital world, especially regarding hosting. That's why this hosting method has developed to become one of the most widely used ways to run websites and solutions in the current age. However, what does it literally mean?
Basically, cloud hosting means implementing and hosting a website or solution across a number of various servers that are all connected to each other. This differs from traditional hosting, which means the whole site and data are hosted on a single server.
Cloud hosting allows users to manage their website and data through a virtual machine that is accessible to other servers across the cloud (network of servers). The name "cloud" is created depending on the fact that these hosting servers are only present in this virtual environment.
Cloud hosting brings in a multitude of benefits. For example, having different servers will get you greater computing power and potential and a host of different services that can be accessed via those same machines.
Moreover, you can leverage cloud hosting to outsource your storage and computing resources to a provider who might provide an advanced infrastructure with exceptional maintenance, security, and setup abilities.
What's more, cloud hosting comes with intuitive scalability that allows an organization to grow or reduce their resources when they need to. That scalability often covers data storage capacities, processing power, and networking abilities.
Strikingly, cloud scaling can be implemented quickly without any downtime, preventing any disruption to a website's services. This is one of the most superior benefits of cloud hosting compared to traditional physical server hosting.
How has cloud hosting influenced the e-commerce industry?
The answer is "positively".
The scalability of cloud hosting has supported many organizations and enterprises to proactively handle different situations without worrying about investing in bigger physical IT infrastructure.
Cloud-based e-commerce enables fast responses to market chances and challenges compared to licensed or internally developed on-premise applications.
Cloud-based e-commerce applications offer faster deployments and require lower costs, allowing IT and business leaders to grab new opportunities without enormous upfront investment.
A great variety of cloud-based e-commerce applications and integration platforms provide IT leaders considerable flexibility when selecting deployment models and suppliers.
What is Adobe Commerce Cloud?
Adobe illustrates their Commerce Cloud platform as an end-to-end solution to manage, personalize and enhance commerce experiences.
Adobe Commerce Cloud belongs to the Experience Cloud, a perfect suite of best-in-class enterprise solutions that have been the favorite choice for businesses in nearly every industry in the world. The suite includes a number of tools that allow organizations to generate, implement, and manage various digital experiences.
Commerce Cloud gathers some of the most robust and effective e-commerce tools from this suite, bringing users an extremely flexible and fully-managed cloud-based platform.
Adobe Commerce Cloud was established on the Magento platform. Magento is defined as an open-source e-commerce platform written in PHP. They have provided a free version (Magento Open Source) which anyone can download, host, and customize. Besides, there are managed Enterprise versions (Magento Commerce on-premise and Magento Commerce.
Adobe Commerce Cloud takes Magento Commerce (the enterprise part, not the open-source version) a step forward by integrating it with Adobe Experience Manager. In other words, you can capitalize on one of the most dominant storefronts and manage everything via a large array of channels and devices.
How Much Does Adobe Commerce Cloud Cost?
Adobe Commerce Cloud runs with the same model as Magento Commerce Cloud, meaning their pricing has not been published. Nevertheless, here's some general information to help you estimate pricing.
To build, launch, and maintain an Adobe Commerce Cloud store, you'll need a developer, in-house IT team, and an agency to handle the build and upkeep. Adobe Commerce has an excessively huge setup which results in high costs to finish the builds. Constructing an enterprise-level store can cost more than six figures and can quickly scale with the complexity of the build, design, extensions, and extra integrations required.
That doesn't include the license fees for the use of the Adobe software. This will range based on the size and complexity of your online business.
Who is Adobe Commerce Cloud for?
Adobe Commerce is considered a tool to assist both B2B and B2C businesses. For businesses who require an enormous amount of customization or who already use a bunch of Adobe products, there are some benefits to working with Adobe Commerce Cloud, as you'll have a hosted site with incredible e-commerce features that integrate with Adobe Experience Manager.
Adobe Commerce Cloud's Features
Designed to the requirements of B2B and B2C segments of the market, the new tool addresses the demands of different brands, websites, and countries. Tailored to orchestrate commerce across all channels, the platform comes with an immensely customizable and scalable end-to-end e-commerce solution.
Cloud delivery
Adobe Commerce Cloud gives you a chance to unify B2C and B2B commerce with multi-cloud support.
Merchants can choose either Amazon Web Services or Microsoft Azure as the underlying infrastructure that offers optimized resilience, performance, and elastic scalability. Additionally, Adobe Commerce brings enterprise-grade reliability and a 99.99% service availability guarantee with a high-availability architecture covering production, staging environments, and associated server capacity.
Besides, Adobe's cloud delivery does provide managed alerts in four different categories and two thresholds. Managed Alerts tracks 200 metrics to monitor performance and stability of the website actively. These alerts consist of specific guides on how to address hidden problems timely and efficiently.
Moreover, in collaboration with New Relic, Adobe Commerce comes with a logging solution that offers a consolidated 360-degree view of your cloud environment. Users can have access to aggregated log data from the infrastructure, applications, firewall services, and content delivery network from a single place.
Furthermore, Adobe Commerce in the cloud supports 8 integration environments that can be quickly split up, merged, cloned, and torn down to facilitate testing and development. These integration environments work smoothly with staging and production environments for your online store.
Performance
Every merchant wants to fill their site with high-quality images and videos. The more professional your store looks, the more trust from customers you'll get. Nevertheless, it is a dilemma that high-resolution images may slow your website load. Loading speed is the essential factor impacting the conversion rates of an online business.
To solve this issue, Fastly Image Optimization (Fastly IO) technology has been integrated into Adobe Commerce Cloud. With the help of Fastly IO, your pictures will be optimized for quicker website loading, so your server is free to process orders more effectively. Fastly IO accepts 3 popular image formats (JPEG, PNG, and GIF), including 3 features:
Force lossy conversion: convert lossless formats such as PNG, BMP, WEBP into JPEG or WEBP formats to lower the size of the pictures (60%-70%, according to the quality level specified in the Fastly IO configuration)
Image optimization: this feature helps resize product images, not CMS images.
Adaptive pixel ratios: by including a "srcset" code for every product image, this feature lets you deliver various image sizes and resolutions from one image source file.
Plus, store owners can manage your site's performance thanks to New Relic's analytics software for application performance management. Your Adobe Commerce Cloud would add a license key for this software without any additional fee. You can notify many factors impacting your website's performance, such as:
Database queries
Application, extensions, and external services
A flash sale or other web event
Administrative suite
Getting all Magento 2 primary functionalities, Adobe Commerce Cloud is packed with a rich administrative suite. These impressive features are extremely important to your business, particularly when you want to implement sophisticated growth strategies.
Page builder
This is an extension for the Cloud edition to help you produce and edit your content just by dragging and dropping pre-made tools. Consequently, you can easily take control over site content without any coding knowledge. This Page Builder extension is included in Adobe Commerce Cloud by default; hence, you do not need additional installation work.
Page Builder's menu includes a wide range of content types, such as text, button, heading, image, video, etc.
Furthermore, open-source code enables you to customize this Page Builder flexibly, like editing existing content types or building a new content type from zero. After completing generating your content, you can preview what it appears on the storefront before publishing it.
Customization
Similar to the Open Source and Commerce versions, Adobe Commerce Cloud's environment is also significantly customizable. It runs on a fundamental level as Adobe Commerce and Adobe Open Source. This means merchants can assemble, implement, and develop Magento extensions.
Deployment on Adobe Commerce Cloud is done through Git (Git is the center of all code management, establishment, and deployment for your Adobe Commerce Cloud stores and websites). In other words, the majority of the document framework on Cloud edition is read-only. As a result, this raises an issue with some 3rd-party integrations that you use. You can generate special read/ write areas on the server, but this can bring some complexity to your development process.
In addition to the storefront, you can also manage the admin panel to speed up your everyday tasks and handle them more effectively. This contributes to a powerful admin experience when you monitor your store.
Customer segmentation and personalization
Modern clients expect a personalized experience when they head to an e-commerce site. Likewise, shoppers want you to offer them products and services they expect to see. Fortunately, Adobe Commerce Cloud allows you to deploy an individual approach to each customer, thanks to its potent segmentation and personalization features.
You can build a personalized shopping experience that amplifies conversion rates. Adobe Commerce Cloud supports dynamically showing content, pricing, and promotions to certain customer segments, based on their location, gender, order history, lifetime purchase value, wishlist products, etc. For unknown site visitors, the platform is robust enough to target them using such data as items they have seen or items in their cart.
What's more, with Adobe Commerce Cloud, you can include new attributes to customer profiles to generate more complex segments. Hence, personalized shopping experiences become simple and effective with the platform's excellent segmentation and targeting capabilities.
Enhanced product relations
To make more targeting efforts more valuable, you also need to configure relevant items to form a solid product display. Adobe Commerce Cloud gives you the ability to define automated rules to do that. Therefore, you can set which items to appear as up-sells, cross-sells, and relevant items to every customer segment.
All rules are present in the admin section with the corresponding tool that supports simple administration via multiple conditions. Thus, you can swimmingly target product recommendations boosting sales and average order values.
Unluckily, Adobe Commerce Cloud doesn't let you import product relations smoothly. However, you can reach out to Import/ Export Product extensions to do that.
Since your business expands dramatically, wholesales/ B2B e-commerce functionality is an integral function. A bulk of new built-in features has been added to Adobe Commerce Cloud to enhance your business customer experience:
Simply generate and manage company accounts, set up multiple shoppers, and determine their specific roles and responsibilities
Appoint custom catalogs and price lists to certain B2B customers to receive contract terms when making online purchases
Efficaciously manage quote requests and negotiate pricing terms using a simplified online workflow
Support partial payments (payments on account to increase sales
Handle larger orders seamlessly (up to 300-line products out-of-the-box)
Provide access to a data-driven B2B dashboard with more than 25 B2B-focused reports to understand your shopper insights better
Allow B2B shoppers to place orders online by uploading CSV files, typing SKUs, or picking products from pre-set requisition lists. If they have made any orders before, they'll have the option to reorder or build a list of frequently bought items quickly.
ElasticSearch
This is an incredible module to help you advance your customer's product searching experience. ElasticSearch has been renowned for its powerfulness as an open-source search and analytics engine. The stack of technologies covers auto-complete search, auto-correction for misspelled words, synonym results, a full-text search with all your site content.
With this technology, your store on Adobe Commerce Cloud can definitely raise conversion rates as customers can search more quickly and conveniently.
Order management & fulfillment
The tremendous order management capabilities of Adobe Commerce Cloud let you sell from and fulfill from everywhere, supporting businesses with different brands, sites, stores, warehouses, etc.
As a merchant, you can keep tabs on all your inventory via many channels. Don't let partial or incorrect inventory information affect your sales. Inventory Management enables you to manage inventory via one or many locations and sales channels with existing checkout protection and shipping matching algorithms.
Precisely monitor your inventory quantities across various locations (stores, drop shippers, warehouses, and DCs)
Configure management settings worldwide, per product and per source
Include new geographic locations to manage product inventory as your business keeps extending
Always get a live count of your salable stock
Generate and expose a single view of orders and inventory via channels
It's also worth noting that Inventory Management takes your commerce capabilities to a higher level. With amazing support for single and multi-address orders as well as BOPIS (Buy Online and Pick-up In Store), Inventory Management can aid you to exceed shoppers' expectations while offering the flexibility buyers expect nowadays.
Manage refunds, cancellations, backorders, etc.
Turn stores into mini-distribution centers
Offer customers with flexible fulfillment options such as curbside pickup and BOPIS
Automate sourcing by distance or priority via sales channels
Adobe Commerce Cloud's order management will be a great help in supporting complexity, growth, and expansion of your store.
Access and track every channel's inventory from the central management system
Integrate with Magento Marketplace extensions or 3rd-party solutions
Simply include new locations/ sources to facilitate scalable expansion business
Further growth and customize Inventory Management to satisfy your requirements with open API
Catalog management
Using Adobe Commerce Cloud, you can create all types of products, including simple, configurable, bundled, grouped, virtual, downloadable/ digital, and customer-personalized products.
You have the ability to set limitless product attributes and build predefined product templates to set up new items rapidly. To improve your everyday duties, the platform lets you mass-assign a value to numerous products for batch updates. You can also assign products to certain categories automatically, depending on attributes.
There are many other catalog management features, such as:
Inventory management with support for back-ordered products
Out-of-stock and inventory replenishment notifications
Automated image resizing and watermarking
Minimum and maximum products in the cart
Facebook ads and stores generation
Reviews and product tags moderation
Content staging
Content staging is a commerce-specific feature that enables you to generate, preview, and schedule an array of content updates without involving IT specialists. After a new update is made, you can preview it to ensure a flawless shopping experience. That robust tool helps optimize the timing and impact of website updates.
Visual merchandising
This feature allows you to optimize product category pages by arranging items via a simple drag-and-drop interface. Moreover, you are enabled to leverage sorting rules by applying the following parameters:
Color
Bestseller
Highest margin
Newest margin
You can save a lot of time by defining rules to assign items to specific categories automatically. Attributes can be used: price, brand, or date created.
Admin security
To make your online store more secure, Adobe Commerce Cloud supports you in setting various roles and permissions to create different access levels for different administrators. Besides, as a store owner, you can log and review all admin activities. The CAPTCHA functionality is included to help stop automated software from attempting fake logins. It's also possible to create thorough system reports to identify and resolve technical issues timely.
PWA Studio
Progressive Web Application (PWA) is a new web technology standard that brings app-like shopping experiences via desktop and mobile devices. Using PWA Studio, store owners can grow their own high-performance PWAs on top of Adobe Commerce Cloud, which is proven to boost user engagement, increase conversion rates, and diversify revenue streams.
Adobe Commerce Commerce provides a fully decoupled frontend in PWA Studio supported by an expansive back-end technology suite.
The result is an integrated e-commerce solution generated to help store owners to embrace today's most modern digital commerce technologies,
PWA Studio developer tooling and Venia reference storefront make it simple to generate PWAs that work smoothly with the Adobe Commerce Cloud back-end.
The headless architecture and powerful GraphQL API layer give the flexibility to deliver PWA Studio-based experiences, utilize tools like Adobe Experience Manager, or establish a completely custom frontend to experiment with new digital touchpoints.
The platform gives marketers control over PWA Studio-based content with the integrated Page Builder drag-and-drop content generation tool. There will be no need to get separate cloud hosting for your storefront and back-end.
Outstanding analytics and reporting
To offer you actionable insights, Adobe Commerce Cloud provides up to 100 predefined reports that cover multiple areas like marketing, sales, customers, etc. Store owners can generate new and edit existing reports by leveraging a visual tool. They can also utilize a built-in SQL report building editor.
Layout and theming
Even though tons of Magento Enterprise Themes are available on marketplaces, you can choose to customize the responsive blank theme or the reference Luma store theme to increase time-to-market. Remember that your base theme can be customized to generate numerous store variations for brands, campaigns, countries, etc.
Besides, you get the chance to leverage Magento's UI and pattern library to facilitate more speedy and consistent theme development. Plus, Adobe Commerce Cloud comes with CSS preprocessing for simpler site maintenance. As a result, store owners can lower frontend coding complexity separating the presentation layer and business logic.
It's also vital to mention that the platform enables constructing a website optimized for every device by using the built-in responsive design reference themes, which are easy-to-customize and SEO-optimized.
The Bottom Line
Adobe Commerce Cloud is a robust e-commerce platform, and the blend of Magento platform and Adobe Experience Manager can be a perfect fit for the right merchant.
The platform is crammed with limitless excellent functionalities which are waiting for you to explore. Let's give it a try to boost your store's growth drastically.
In case you have had some experience with Adobe Commerce, feel free to share it with other fellows in the comment section.
.

Sam is the CEO and Founder of Mageplaza, pursuing a simple and healthy lifestyle. He is a friend, a husband, and a father to two children. As a trainer and an aspiring influencer, he is also a big fan of sports and travel. Sam is exceptionally knowledgeable about e-commerce, especially Magento and Shopify, with 10 years of experience in the field.
Website Support
& Maintenance Services
Make sure your store is not only in good shape but also thriving with a professional team yet at an affordable price.
Get Started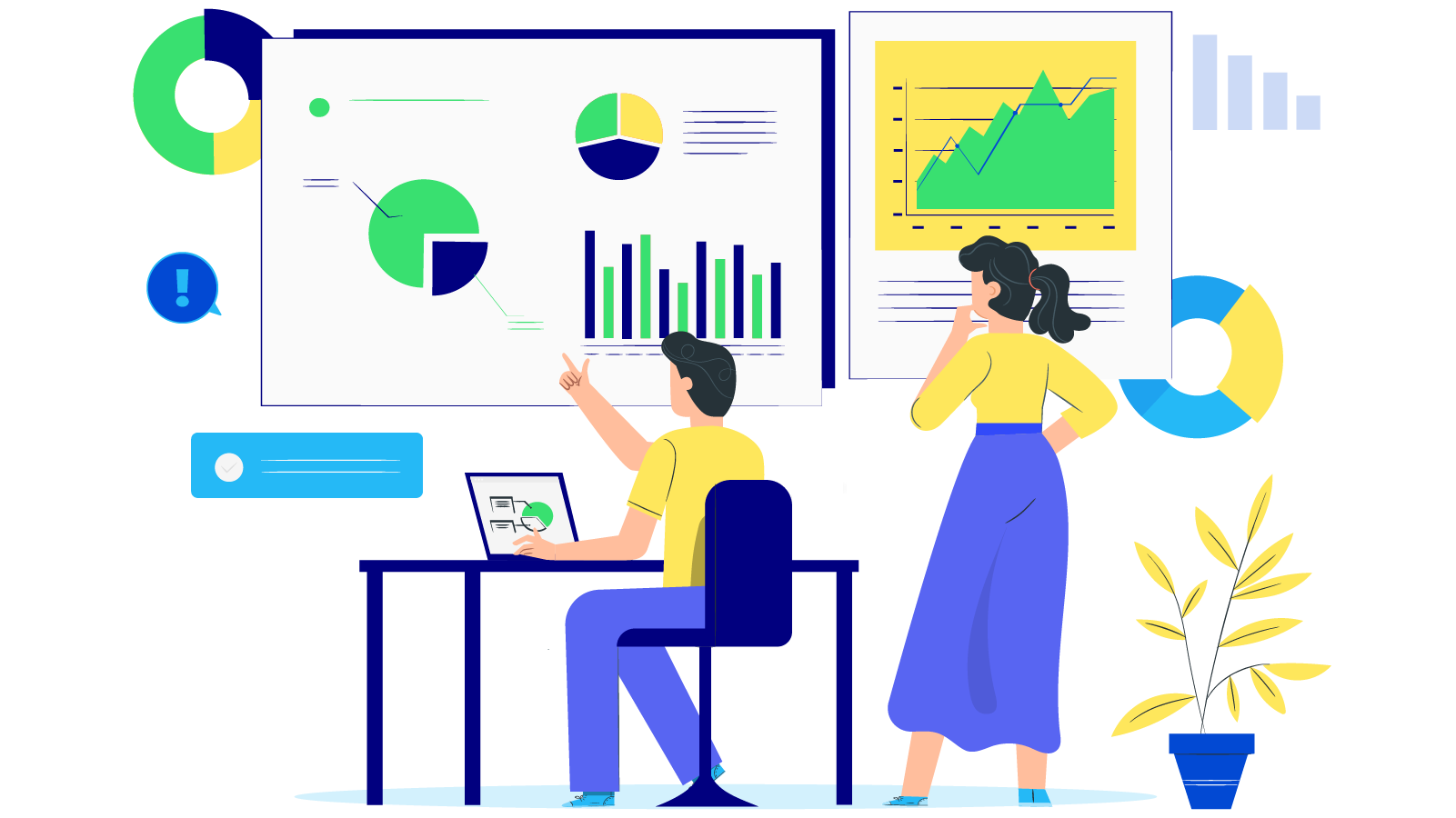 New Posts



Subscribe
Stay in the know
Get special offers on the latest news from Mageplaza.
Earn $10 in reward now!