Configure Cronjob in Magento 2 (Schedule Tasks) allows some operations run automatically on your Magento 2 site via a script you have written in the configuration. The operations you can control their scheduling from Magento Scheduler include:
The cron job is the awesome periodical method to make any your important programs active in the automatic way and right time instead of doing them manually. However, it is sure that the base URLs for the store are set correctly, so the URLs that are generated and used during cron operations are correct as well as the cron is run perfectly.
Thus, this tutorial will help know what you need to do to configure the cron.
Configure cron (Scheduled Task)
On the Admin panel, click Stores. In the Settings section, select Configuration.
Select System under Advanced in the panel on the left
Open the Cron section, and continue with following: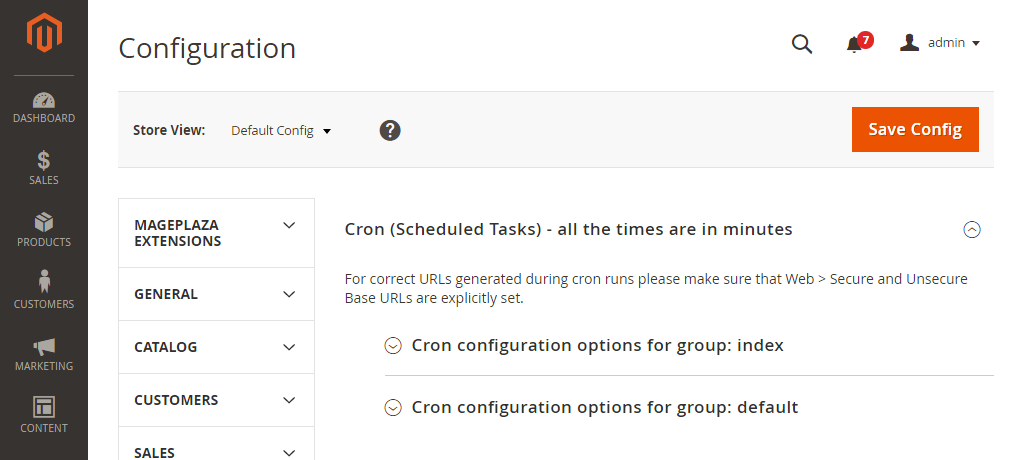 Open Cron configuration options for group: Index and Cron configuration options for group: Default section and complete all following information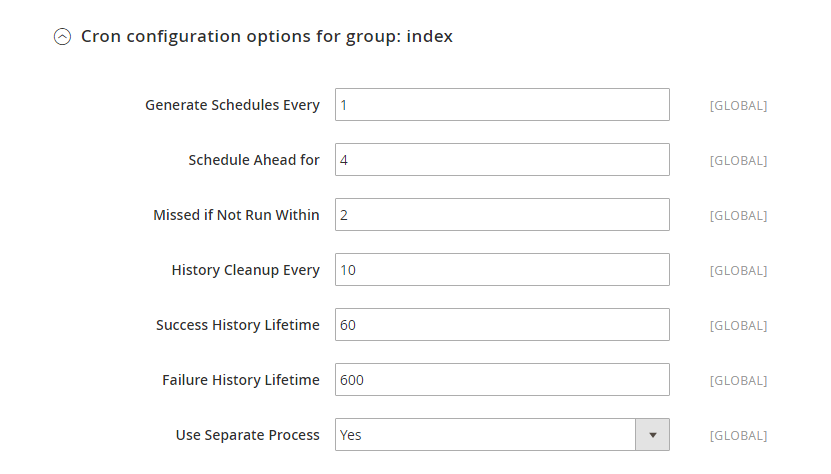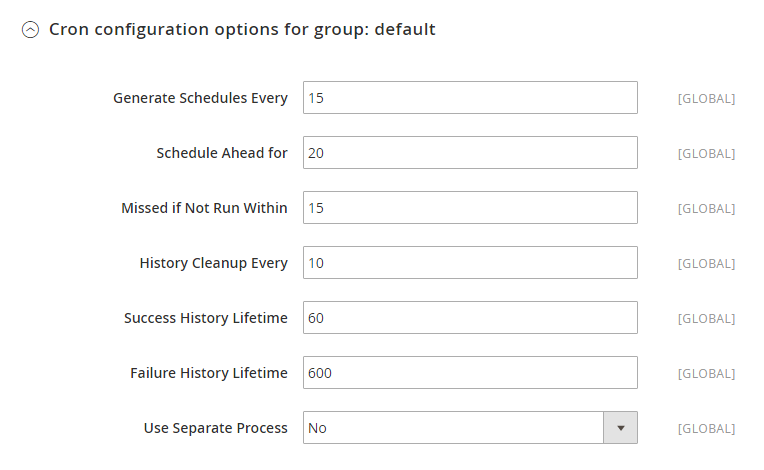 * Generate Schedules Every
* Schedule Ahead for
* Missed if not Run Within
* History Cleanup Every
* Success History Lifetime
* Failure History Lifetime
* Use Separate Process

When complete, click Save Config
Ref: Magento 2 User Guide