Shopify vs Woocommerce vs Magento: What Works Best for Your Online Business?
It is crucial to choose the most suitable e-commerce platform for building, managing, and maintaining an online shop. That could be the factor deciding whether your business will succeed or fail in the future. This consideration is particularly essential for small businesses because they have restricted budgets and resources.
Today we have three options: Shopify, WooCommerce, and Magento. Each of them is packed with their unique features, their strengths, and weaknesses. And we'll show you all the details about these platforms, helping you choose the right one for your business.
Shopify Overview
Shopify was launched in 2004 as three enthusiasts determined to create a snowboard store. In 2006, Shopify was recognized as one of the most thriving startups of the year. In 2015, Amazon closed its website and suggested its customers use Shopify.
With Shopify, you can set up a functional e-commerce store in 15 minutes. The platform is subscription-based and starts at $29 monthly for the Basic plan. It provides limitless merchandise creation, unlimited file storage, discount codes, 24/7 support, two accounts for admins, and many more.
Shopify offers one-click integration with Google Analytics and hosts its own app store with plenty of extensions. Shopify also has integrations with common email platforms such as Avada, Mailchimp and customer email capture pop-up mechanisms.
Besides, Shopify is a custom solution for small businesses. Even if you don't have any plan for an online hypermarket, you still can seek the right option for your business. Shopify Lite(From June 2022, this plan has been replaced by the Shopify Starter plan) allows you to access customers via common online channels, such as Facebook, Tumblr, and Twitter. Customers can purchase products via Facebook Messenger.
Shopify Development Services
Start generating more revenue with your enhanced Shopify store built by us. No more stress over platform complexity.
Learn more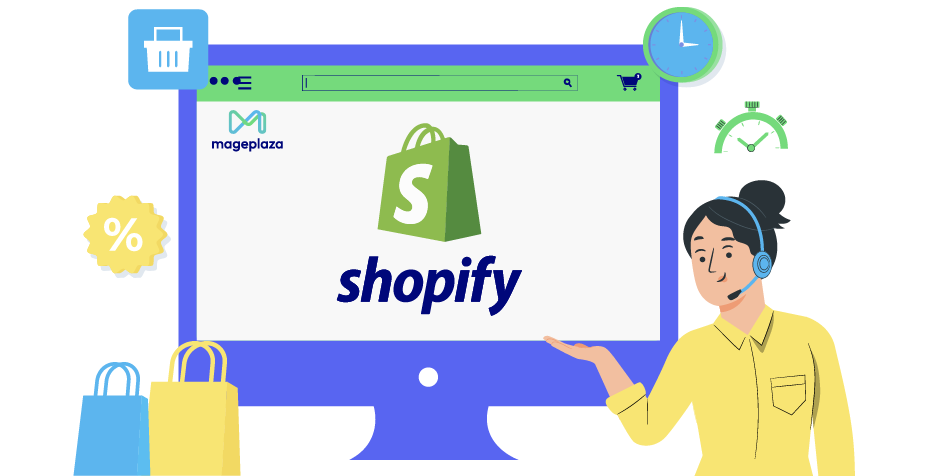 Check out Shopify's full pricing and features here.
Benefits
Integrations with social networks and WordPress blogs
Easy to set up a store
Easy to buy a custom domain name
Have an app store with numerous apps
24/7 support
Shopify has a landing page where they compare themself with WooCommerce and Magento. They also showcase the standout benefits of choosing Shopify over the other two platforms. You can check it out here.
Drawbacks
A transaction fee is required when a sale is made.
URL structure is not optimal for Search Engine Optimization.
WooCommerce Overview
WooCommerce is an e-commerce plugin for WordPress. When it comes to sales and ubiquity, WooCommerce is the leading e-commerce platform. More than 5 million websites are using WooCommerce. If you own a WordPress blog and want to sell something, this is the best choice.
WooCommerce is an open-source solution. Hence, you can purchase a customized theme to your store or include some commercial extensions to make your website work more effectively.
With its built-in features, you can sell physical, virtual, and affiliate goods. You'll also receive an Ajax shopping cart, geolocation support, responsive design, shipping and tax calculation, Google analytics integration, and SEO optimization.
If you choose paid WooCommerce plugins, you can add some advanced features, such as product comparison, quick browsing, pop-up notifications, different payment modes, and desired product listing. Plus, you may upload your WooCommerce products on Amazon, publish your items on eBay, or even include Shopify's Buy Now Button to leverage both platforms.
Benefits
Advanced features for large-scale online businesses
Customer and store administrator accounts supported
Tons of free and paid WooCommerce themes
Flexible customization options
Drawbacks
Sometimes you'll need some coding knowledge because WooCommerce is an open-source platform
There is no support for everything related to maintenance, such as web hosting and site security
The extra add-ons can be expensive for small businesses
Magento Overview
Magento CMS was launched in March 2008 and has been owned by Adobe since 2018. Now there are more than 700,000 websites around the globe working on Magento. For example, 20th Century Fox, Olympus, and Time Out are using Magento for their online businesses.
Magento offers a number of built-in functions. You can easily change languages and currencies, add coupons, create detailed reports, apply discounts for the selected products or repeat customers, etc. The shoppers can leave their reviews and rate the items.
Additionally, Magento Open Source provides a wide range of extensions and templates. You even may make changes to the HTML or PHP code to display special features for your store.
Moreover, Magento enables you to create multiple online stores and manage them with one admin panel. If several people manage your online store, you can assign different roles to the programmers, manager, copywriter, etc.
Benefits
Multiple built-in features
A large user and developer community
Plenty of available extensions on Magento Connect
No coding knowledge for Magento commerce
A number of stunning themes
Drawbacks
Lots of costs are involved in setting up your shop
Support is exclusively provided for the Magento Commerce solution
It would be best if you only use a dedicated server to host Magento due to its large size
It is complicated and time-consuming for setup
Shopify vs WooCommerce vs Magento Comparison
We'll evaluate these three platforms depending on different aspects.
1. Shopify vs WooCommerce vs Magento: Ease of Use
Shopify Ease of Use
Many store owners rated Shopify as the most user-friendly platform on the market. Shopify provides a drag-and-drop store builder and multiple built-in tools with an easy-to-use interface to help you run and manage your business smoothly.
You can select from pre-made designs, so you don't need any design skills
The templates follow a responsive design, which helps your website well adapted to any screen sizes such as desktops, tablets, and mobiles.
Online payments are set for you. There's no need to work with sensitive credit card data. Besides, you can sell your goods to your Facebook contacts.
WooCommerce Ease of Use
Before you can work with WooCommerce, you need to implement the following:
Have a domain name
Register for a hosting account
Install WordPress
Install a WordPress theme
Only after you finish these above things, you can install the WooCommerce plugin on your WordPress site. You may hire a specific WordPress hosting company that handles the domain and WordPress installation. You only take care of the WooCommerce part.
After installing and activating the WooCommerce plugin on your site, you'll see the on-screen setup wizard. It allows you to select the main parameters of the store and get everything well configured. For instance, some of the essential steps cover currency settings, payment gateways, tax, and shipping.
When the installation is done, you can begin using your shop and start adding items.
Magento Ease of Use
Magento is a bit complicated to work with. This platform doesn't offer on-site developers to create your website. You will need to hire developers and a hosting service to run your Magento store.
Magento has a high learning curve. You have to prepare some knowledge of cloud hosting, HTML, etc. if you decide to choose this solution.
2. Shopify vs WooCommerce vs Magento: Security
Shopify Security
Shopify provides all security measures for you. Thus, you don't have to worry about getting an SSL or being hacked.
Shopify gives you an SSL certificate built-in. SSL is a Secure Sockets Layer, which typically provides you everything to protect your website and prevent information from being leaked. Shopify's built-in SSL makes sure that every time someone goes to your site, they'll find a small padlock graphic near your URL.
This certificate helps you ensure security while you're processing personal data and payments from consumers. Besides, your customers can feel safe while browsing on your website.
Moreover, Shopify is totally PCI-DSS compliant, which can enable your site to accept all credit card payments in line with the newest regulations. You can begin implementing credit and debit card payments right away.
WooCommerce Security
Unlike Shopify, you need to manage the security of your WooCommerce store because it is a self-hosted solution. You might need help from a hosting provider to get an SSL certificate.
However, WordPress always keeps updating for security and bug fixing. Its team constantly monitors and edits the code to mitigate any threats.
Magento Security
If you have enough developers and hosting services, security will not be an issue with Magento. It keeps launching security patches and timely notifications so that merchants can be informed of security problems.
In addition, there is a wide variety of Magento security extensions. They can predict limits or block threats, strengthen passwords, scan changed files, and vulnerabilities.
3. Shopify vs WooCommerce vs Magento: Performance and Scalability
Shopify Performance and Scalability
Regarding website speed and performance, Shopify does a good job.
Meanwhile, Shopify's scalability can be an obstacle when your store scales up. If you want seamless scalability, you should consider using Shopify Plus. This platform succeeded in handling more than 200,000 simultaneous browsers on the Kylie Cosmetics shop.
WooCommerce Performance and Scalability
WooCommerce supports scalability, but those who don't have efficient coding knowledge might struggle to scale their store sites to their demands.
Magento Performance and Scalability
Magento 2.0 comes with a complete set of performance and scalability improvements that:
Optimize web pages for quicker delivery
Increase server response time for all website actions
Boost effectiveness for backend operations
Enhance database flexibility and scalability to manage peak loads
4. Shopify vs WooCommerce vs Magento: Design and Customization
Shopify Design and Customization
One of Shopify's best selling points is its high-quality themes. It is simple for users to download and apply Shopify themes to improve their store.
Shopify currently offers over 70 various themes in its theme store. These themes are optimized for mobile devices and support a vast number of business types with multiple coloring options. Therefore, users can pick up a theme that matches their business's characteristics.
Because of Shopify's proprietary codebase, the platform restricts customization options. Nevertheless, you can capitalize on Shopify's specialized "Liquid" language to improve your store's design and make your brand stand out from the crowd.
WooCommerce Design and Customization
WooCommerce provides unlimited customization for its users. All plugins, themes, extensions can be changed and coded to enhance your site's look and functionality. This helps you better control your site appearance and ability to include unique features to meet your business demands. For example, you can customize the WooCommerce product gallery, edit shop page, website header, etc. to make your site more appealing.
Magento Design and Customization
Magento offers two default themes: Blank as a basis for custom theme creation, and Luma as a demonstration theme. These themes are created based on a responsive design that renders your storefront's display for multiple devices.
Besides, Magento provides 16 other pre-made themes for your store in its marketplace, with the price varying between $0 to $499. Or you can go to Themeforest, Magenest, and Template Monster for more feature-rich design choices of this platform.
Magento gives you access to unlimited customization options over your store's design, thanks to Magento's open-source nature. You can flexibly customize anything or generate your themes from scratch without being limited to a particular integrations level.
5. Shopify vs WooCommerce vs Magento: SEO Features
Shopify SEO Features
Shopify provides a basic set of SEO features for store owners to optimize their store-level content to achieve better SERP rankings. For example, you can adjust meta tags, include alt text to photos, generate 301 redirects and auto XML sitemap, etc. Remarkably, this platform gives you SSL certificates for your shop's checkout and any content hosted on your domain.
The Canadian eCommerce platform is also famous for its quick loading speed, which drastically enhances the user experience.
When it comes to content marketing strategy, Shopify has a blog with excellent features, such as easy-to-set tags, numerous authors, customizable SEO parameters.
WooCommerce SEO Features
Being a plugin based on WordPress, WooCommerce has all WordPress's SEO capabilities. It enables you to edit, create content, and meta information to make sure your items' keywords can reach high positions on SERPs.
WordPress also offers many advanced SEO plugins, such as Yoast SEO. You can optimize your shop by leveraging this plugin's amazing SEO functionalities, for example: add numerous focus keyphrases per page, URL directs, and real-time suggestions.
Magento SEO Features
Magento is often considered the most powerful eCommerce solution for search engine optimization. The platform offers various excellent functionalities and extensions for businesses to ensure a better SERPs ranking rate.
As an open-source solution, Magento enables users to customize their shop's design and SEO functionality freely. For example, you can optimize image alt-tags, permalinks, default meta tags, product descriptions, or prevent search engines from indexing pages.
Additionally, there are some incredible features, such as no-follow links, Google sitemaps, redirects, and canonical tags. That helps search engines to crawl your online shop and comprehend its structure.
Mageplaza also offers many advanced SEO plugins, such as All in one SEO Suite.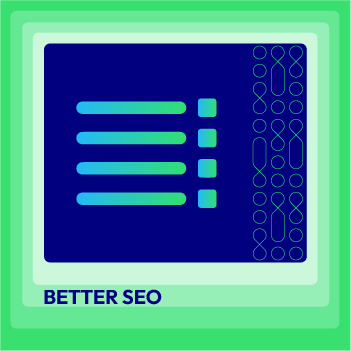 Drive more traffic to your online store and boost your rank on search engines
Check it out!
6. Shopify vs WooCommerce vs Magento: Support
Shopify Support
Shopify is well known for its attentive customer support, which you can reach before subscribing to a specific plan. The support team is available 24/7 through phone, email, and instant messaging. Especially, 24/7 phone support is the second most favored feature by eCommerce store owners.
Moreover, Shopify provides massive documentation, a knowledge base, and a huge community for both developers and users. Plus, you may hire Shopify experts if you need help, or you would like to integrate a 3rd-party solution.
WooCommerce Support
WooCommerce is an open-source solution that can provide a large user base and community. WooCommerce users can find help or technical support from a community where peers, WooExperts, developers are ready to support them. This is a significant benefit to small businesses because they might have enough budget to hire a professional developer.
Additionally, WooCommerce does have online documentation, tutorials, reference materials for your WooCommerce items. These online instructions will deal with your common problems.
Magento Support
Magento has a large community from all over the world to support merchants if they face any issues. You will get useful advice from developers and other experienced store owners. Plus, Magento builds a help center/ knowledge base for its customers.
If you decide to use Magento Commerce, you will have the official full-fledged support from Magento, which includes phone, live support, and email.
7. Shopify vs WooCommerce vs Magento: Apps and Add-ons
Shopify Apps and Add-ons
Shopify offers hundreds of free and paid apps to opt for when it refers to apps and additions. Notably, you can include most plugins with the click of a button. These enable you to achieve things like trust icons that lower the risk of cart abandonment, or social buttons to increase your chances of a community.
WooCommerce Apps and Add-ons
WooCommerce was created on top of WordPress. This can help users reach over 56,000 WordPress plugins. There are about 400 extensions tailored-made for WooCommerce.
You can utilize these add-ons to personalize your site according to your business demands. You can include payment gateways, SEO, lead generation, marketing, navigation, and usability. Moreover, you can hire a developer to build a plugin for your own site.
Magento Apps and Add-ons
It can be claimed that Magento owns the most powerful marketplace among eCommerce platforms. Its marketplace displays an enormous quantity of nearly 6,000 free and paid extensions, which lets you improve and grow your shop's functionality excessively.
The Magento marketplace offers solutions in every aspect, including content & customization, accounting & finance, payments & security, site optimization, marketing, customer service, etc.
8. Shopify vs WooCommerce vs Magento: Pricing
Shopify Pricing
provides multiple pricing plans with extra features depending on which tier you choose, which varies from $29 to $299 monthly. Each of these pricing tiers has a domain name, SSL certificate, and web hosting.
Nevertheless, you may need to buy third-party add-ons and tools to have some useful features. When your business scales up, these costs will add up. Besides, Shopify requires an extra fee if you choose other payment providers instead of Shopify, which is about 0.5% - 2% per transaction depending on your tier.
Moreover, Shopify offers the Shopify Starter plan with $5/month. Bear in mind that this tier won't bring you a complete online shop. It allows you to sell on social media and insert a Shopify buy button on your site to utilize the shopping cart functionality.
See more: Shopify Free Trial: Everything You Need to Know
Check out Shopify's full pricing and features here.
WooCommerce Pricing
WordPress and WooCommerce charge you no cost to use. You can download them from the website. Hence, small and low-budget companies can leverage this platform to create their online stores.
Nonetheless, you need to pay for a domain name, SSL certificate, or website hosting to run your WooCommerce shop. Typically, a domain name costs $14.99 per year, an SSL certificate costs $70 per year, and a hosting service costs $8 per month.
Besides, as your store extends, you can see the basic WooCommerce store is restricted in its capabilities. Therefore, you need to pay for third-party plugins to enhance your store's functionality.
Magento Pricing
Magento is nearly free, mainly when you use only Magento Open Source. You can easily download and install this version without any payment.
However, if you choose the Magento Commerce edition, you will need to invest a lot of money. This edition's yearly license fee starts at $22,000.00 for store owners who gain less than $1 million in revenue. This cost will escalate according to your business's estimated gross sale revenue. That means the more revenue you earn, the more you need to pay.
If you choose to run your store on Magento Commerce Cloud, the license fee is two times higher for the same gross sales revenue tier as Magento Commerce, varying from $40,000.00 to $190,000.00. For that reason, you only should pay for this version if you have a large business.
**Read more: How much does it cost to build a basic Magento ecommerce site?**
Which is Right for Your Online Business?
After comparing some factors of these e-commerce platforms, it can be claimed that:
Shopify is the greatest platform for small stores that are growing their online business.
WooCommerce can empower small and medium enterprises efficiently.
Magento is the best solution for big firms with massive resources.
You need to consider all aspects of each platform to find out which one is appropriate for your business type and your future goals. Hope that you can find your solution soon.
If you want to share your experience or opinion about one of the three products, drop a line in the comment box.
Related articles:
Website Support
& Maintenance Services
Make sure your store is not only in good shape but also thriving with a professional team yet at an affordable price.
Get Started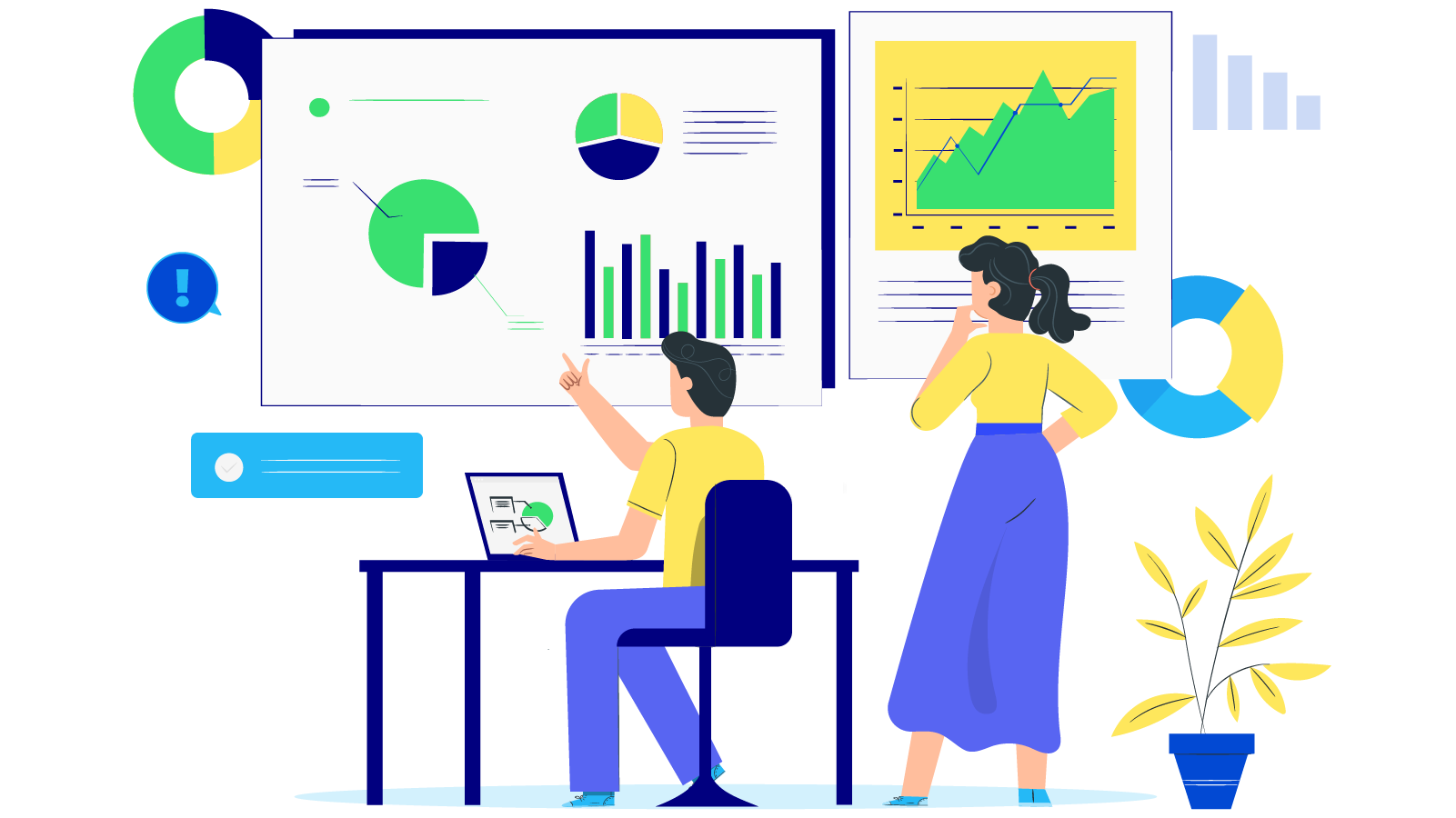 ---
---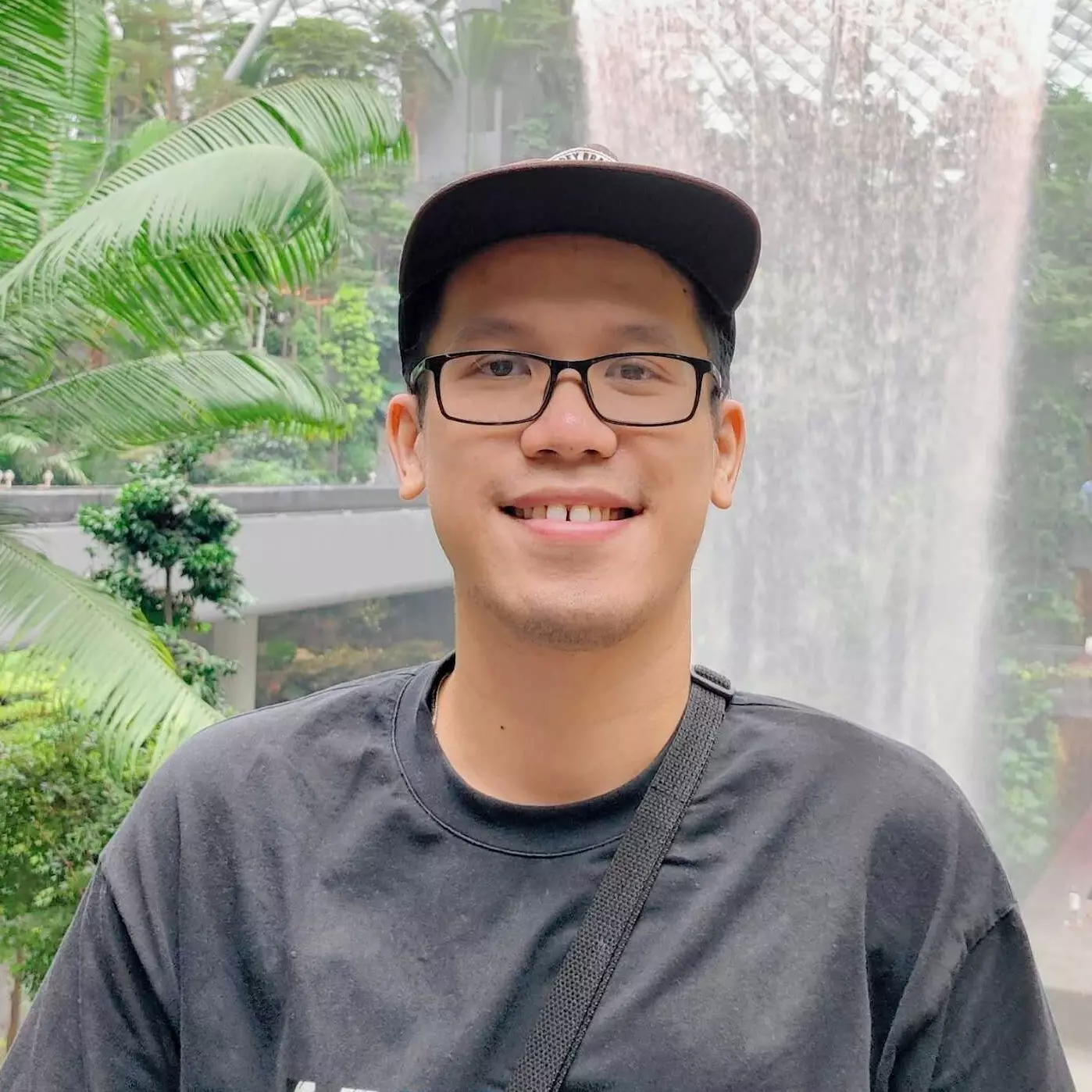 Mike is a content writer at Mageplaza, with a love for video games, gadgets, and software. He has been writing about the industry now for over 7 years. He likes to keep up-to-date with the latest software releases. He's also an avid reader, and he enjoys spending time outdoors with family and friends. When he's not working, you can usually find him playing video games or exploring new outdoor activities.
New Posts



Subscribe
Stay in the know
Get special offers on the latest news from Mageplaza.
Earn $10 in reward now!