Shopify vs eBay: Which Platform to Grow Your Online Business?
E-commerce is constantly growing year by year. In 2009, e-commerce sales earned 14.1% of the total retail in the world. The figure is estimated to make up 22% of all retail sales by 2023.
As a customer, you might have certainly heard of Shopify or eBay, but choosing a better platform can be difficult for a business owner. You will need to learn about these two platforms thoroughly before making your decision.
Now we're going to give you an in-depth comparison between Shopify vs eBay, covering their benefits and drawbacks, outstanding features, and many other aspects.
Let's dive deeper into details!
What is Shopify?
Shopify is one of the leading e-commerce platforms to build your online store. In 2019, Shopify had more than one million store owners across the world. The platform offers users a wide range of beautiful templates, incredible SEO features, and flexibility. Besides, it is so easy to use that you don't need any technical knowledge and skills.
Shopify aims at creating a hassle-free platform for building your e-commerce store where you can sell, ship, and manage your products.
Pros
Web hosting for your store supported
Ease-to-customize product and web pages
24/7 customer service
Different currency included
Abandoned cart saver
No transaction fees with Shopify payments
Automatic VAT rates for EU
Cons
Limited reporting
Real-time shipping rates are only supported on higher-tier pricing plans
Minimal free themes
Integrations can be costly
How does Shopify work?
Shopify offers the framework and basic platform, enabling users to set up an online shop from budding entrepreneurs to SMEs. The platform is tailored to simplify the process of selling products online. It manages a large amount of the legwork in a single place, which includes:
Purchasing your domain
Branding
Building product pages
Storing customer information
Processing payments
Fulfilling orders
You'll control your Shopify site through a user-friendly backend dashboard. You can handle your existing orders, interact with customers, manage payments, build and edit product pages, and study analytics.
You'll get reports about recent activities, real-time actions, consumer behavior, and your business's performance. Analytics can be an incredible resource for comprehending the influence you're putting on consumers and the broader market.
Moreover, Shopify will host your store, so you don't need to worry about seeking a hosting solution.
What is eBay
eBay is considered the most prevalent website for selling and purchasing products globally, from both private and business accounts. While eBay began as a place to remove used products, eBay has developed to provide new items, liquidations, and even handmade products.
With eBay, customers can purchase a large number of items from sellers by bidding on an auction or clicking on the Buy it Now button. You can set up your eBay store, but it is considerably more limited than Shopify in terms of branding and customization.
However, research shows there were more than 180,000 million eBay users and 476 million app downloads throughout the world in 2019. That means it is such an active playground where thousands of people are interested in purchasing your products.
Pros
No technical knowledge needed to build a store
No extra fees for private listings
International sales
Access to healthcare solutions thanks to PowerSeller status
PayPal integration
Cons
Manual inventory syncing
No integrated shipping and fulfillment logistics
Restricted customization options and improvement tools
How does eBay work?
With eBay, sellers can list their items for sale with photos, descriptions, prices, and shipping information. Sellers get a specific number of free listings in a month. After that, they have to pay a fee for every subsequent listing on eBay. Those who signed up for eBay receive a decreased final value fee on each successful sale transaction.
For purchasers, eBay makes it easy to navigate the online retail website that provides a wide variety of goods and services. Purchasers can log in to the company's site or go to the mobile app and look for the desired item or service. Hence, they can compare prices from different sellers and choose the most reasonable deal.
Shopify vs eBay: Which One Outweighs The Other?
Shopify vs eBay: Ease of Use Comparison
Shopify Ease of Use
You don't need to be a Shopify specialist to set up shop and create an online retail shop in a few minutes. Here's how Shopify is easy to use:
The platform provides you a working online shop structure. Therefore, you can adjust the already pieces rather than building a store piece by piece.
You can select from pre-made templates.
The templates are responsive in design, making them well adaptable to any screen sizes.
Online payments are managed for you. You don't have to work with sensitive credit card information.
You can have your product catalog processed via a module within Shopify.
eBay Ease of Use
You don't need to prepare any technical knowledge or have experience navigating an e-commerce dashboard. eBay is so simple to use. Some business tools, such as File Exchange and Selling Manager Pro, are clear, intuitive, and packed with massive documentation.
eBay vs Shopify: Design Templates Comparison
Shopify Templates
Shopify provides about 100 modern and sophisticated designs. You will find something that matches your style and your online store's personality. Plus, all the templates are perfectly optimized for desktops, tablets, and mobiles.
When choosing your design, you don't have to care much about what type of products are on sale within that demo theme. You sell anything via the design theme you pick. Let's look at an example below. It is a contemporary, minimalist design but functional for many purposes.
Moreover, after choosing a template, you can freely make some changes until you're happy. Shopify's customization interface offers a variety of options shown one after another. You can scroll from top to bottom and modify every detail about the template.
Shopify Theme Development
Let's create an aesthetic, captivating, and high-converting storefront for your Shopify site!
Learn more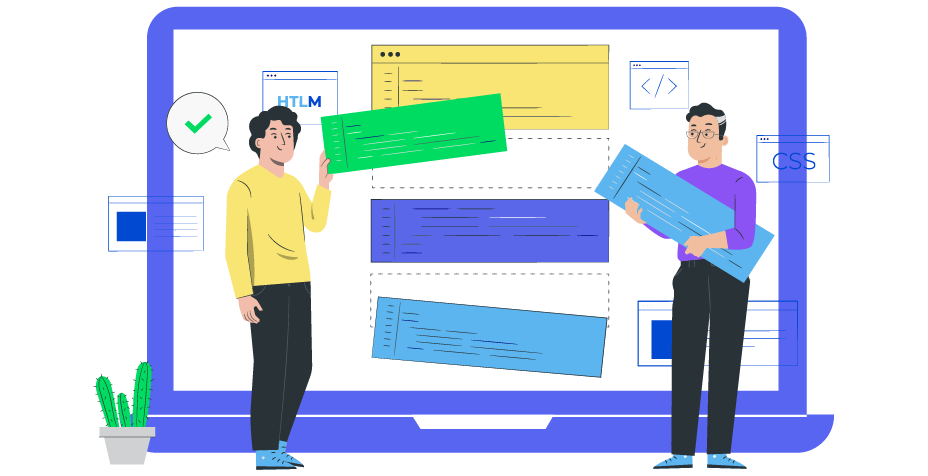 eBay Design Templates
eBay doesn't provide much design flexibility. Stores and listings follow a standard template. Within the storefront, users can change the logo, banner, descriptions, and photo. Besides, you can alter the navigation section on the store's left-hand side by generating different categories and subcategories.
When it comes to listings, sellers can manage title, variation options such as color, size and model, and initial description. The central overview area can be utilized to add more product information and images.
eBay vs Shopify: Support Comparison
Shopify Support
Shopify's customer service has become more professional over the years.
The marketplace provides 24/7 customer support helplines in some separate parts of the world. Users can reach out to support and discuss with them via phone, email, and live chat.
Its customer service team is knowledgeable, and they're practically specialists in any things related to Shopify. In scare cases, the customer and the support team may not come up with a solution to the issue. When this occurs, they will recommend some other avenues to find the answers that you are craving for.
Furthermore, Shopify offers a helpful knowledge base. You can check the frequently asked questions or read tips and tricks that other customers recommend. In addition, there is an online Shopify community where you can raise any questions or concerns.
eBay Support
eBay's help and support service range depending on which plan you pay for. Higher-lever subscription plans offer eBay Concierge, allowing users to receive more support options than the basic package. The basic one is primarily supported via live chat and email.
The Concierge plan lets you reach out to the support team's well-trained members, get sales and marketing training, and receive support in lower wait times. Besides, you also can have additional assistance with negative reviews and listings that don't address eBay criteria. Plus, there is a large amount of documentation and training materials available for you to learn from.
Shopify vs eBay: Shipping Comparison
Shopify Shipping
Shopify now provides its own shipping software to support Shopify store owners. It's called Shopify Shipping that is free to use and built into every account.
Shopify Shipping offers store owners tools to calculate real-time shipping rates, buy and print shipping labels, and monitor shipments. Even though it is free for Shopify merchants on all pricing plans, bear in mind that it's only eligible for orders delivered from the United States and Canada.
Thanks to its partnership with USPS, UPS, DHL Express, and Canada Post, this shipping suite brings users discounted rates on different shipping services. These discounts are often about 20%-50%, but they are ranging up to 90%. These shipping carriers' rates enable you to add real-time shipping calculations to your order processing page and your consumers' checkout. That helps you to charge exact amounts for shipping, decreasing the risk of underestimating your shipping costs.
Moreover, Shopify Shopping brings in various features that can enhance your order fulfillment. You also can manage orders and print shipping labels in large quantities from the admin panel. Additionally, international shipping tools can be utilized to generate and print custom forms and provide shipment tracking data to your buyers.
eBay Shipping
First and foremost, you can ship your eBay products by yourself. Self-shipping may involve more work, but you can avoid paying additional fees to 3rd-party services or dropshipping providers. In addition, self-shipping can offer more chances for branding, such as using branded packing slips. You can take advantage of these slips for logos, promotion announcements, or personal messages.
Besides, you can consider using a third-party logistics partner. You have to pay for this service, but it will be responsible for your shipment.
Furthermore, eBay provides a Global Shipping Program to make your international sales easy and simple. The program allows sellers to ship items to eBay's international shipping center in Kentucky. Then, eBay manages any custom paperwork and delivers the items to your customers across the world.
eBay vs Shopify: Pricing & Fees
Shopify Pricing & Fees
Shopify provides five pricing packages to choose from:
Shopify Starter: $5 per month
Shopify Basic: $39 per month
Shopify: $105 per month
Shopify Advanced: $399 per month
Shopify Plus: Custom pricing, but starting at $2,000 per month.
There's a 3-day free trial available to all new merchants, which gives them unlimited access to all of Shopify's features at no cost. You can also avail of a 25% discount if you are willing to pay for your Shopify plan annually.
There are also some fees you may incur when selling on Shopify. These are as follows:
Transaction fees: Free of charge if you use Shopify Payments, Shopify's built-in payment gateway. Otherwise, up to 5%, depending on your plan.
Credit card fees: Between 2.4% and 2.9% depending on your plan
Themes & templates: $0 to $350
Apps & integrations: $4 to $300 per month
eBay Pricing & Fees
There are five eBay subscription plans to choose from. If you pay annually for your subscription plan, you can receive a discount on the monthly subscription price. Below is eBay's pricing structure.
| Store type | Subscription fee per month Monthly renewal | Subscription fee per month Yearly renewal |
| --- | --- | --- |
| Starter Store | $7.95 | $4.95 |
| Basic Store | $27.95 | $21.95 |
| Premium Store | $74.95 | $59.95 |
| Anchor Store | $349.95 | $299.95 |
| Enterprise Store | Not available | $2,995.95 |
Selling on eBay also involves a few types of fees. They are as follows:
Insertion fees: $0.35 per product listing (first 250 listings free per month)
Final value fees: A percentage of the total amount of the sales, plus a flat fee of $0.30 per order. The percentage varies depending on your product category and subscription plan, typically 2% to 15%.
International sales fees: 1.65% of the total amount of the sales
Currency conversion fees: A 3% fee calculated based on the conversion rate at the time of the transaction.
Shopify vs. eBay: Dropshipping
Shopify Dropshipping
Shopify offers an extensive selection of dropshipping apps that allow you to source and sell products from various dropshipping suppliers worldwide, with popular services like Printful, Teelaunch, Ali Express, and Modalyst.
Dropshipping on Shopify works by using a dropshipping app to connect your online store to an extensive product inventory. From here, you can browse all the products available and select the ones you want to dropship. After that, you can add them to your store and start selling without managing your inventory or shipping products to customers. The process is automated and streamlined, so you don't need any technical expertise to master it.
To ensure a smooth dropshipping process, you need to find a trustworthy supplier who can handle your product sourcing and shipping. Here are some factors to consider when choosing a supplier for your dropshipping business on Shopify.
Product quality: Ensure your dropshipping supplier provides high-quality products that meet your standards and customers' expectations.
Shipping time and costs: Check that your supplier ships your products within the quoted time window and at reasonable prices.
Inventory management: Ensure the supplier provides an accurate and reliable inventory management system to prevent future out-of-stock items.
Customer support: Choose a supplier with well-trained customer service.
eBay Dropshipping
While eBay also offers dropshipping services, the process is typically more manual than Shopify. With eBay, you do not rely on a dropshipping app to source your products from dropshipping suppliers. Instead, the process is left up to the suppliers themselves.
There are some key points when it comes to dropshipping on eBay. They are as follows:
You can only source products from a wholesale supplier. This means you need to work directly with your suppliers and cannot purchase products from other retailers or marketplaces to sell on ebay.
eBay charges an insertion fee that ranges from $0.05 to $0.30, depending on the number of products you plan to dropship on the platform.
Shopify vs eBay: Point of sale (POS)
Shopify Point of Sale (POS)
Shopify offers a comprehensive POS system allowing merchants to sell products in physical locations and create a brick-and-mortar store based on their Shopify online store. This differs from eBay, which displays products in listings rather than letting merchants manage their stores.
Shopify's Point-of-sale (POS) system works with a wide range of POS hardware, which enables you to accept customers' payments in person. In addition, the platform offers its own POS hardware ranging from card readers to barcode scanners to receipt printers. With Shopify POS, your inventory, payments, and customer data are fully synced between your in-store and online store, ensuring seamless inventory management.
eBay Point of Sale (POS)
Unlike Shopify, eBay does not offer a built-in POS system, but you can integrate a few third-party solutions, such as Square, to sell products in person. However, the setup process is more time-consuming, and you may need a third-party syncing tool like Zapier to get the job done.
Shopify vs. eBay: SEO Tools
Shopify SEO Tools
Shopify offers robust SEO capabilities, giving you complete control over URLs, meta descriptions, tags, and page titles. Here are some essential SEO tools Shopify offers:
Page title and meta description editing
Headings and alt text optimization
Full integration with the popular Yoast SEO tool
Extensive customization of the robot.txt file
301 redirects implementation
Fast and responsive themes for mobile loading speed optimization.
eBay SEO Tools
eBay has its own search engine called Cassini, which operates differently from Google's search engine. Cassini tends to display search results to shoppers actively seeking to make a purchase rather than casual browsers who drop by your store with only a vague idea of what they might buy.
When ranking a product listing, eBay's search engine, Cassini, considers various factors, such as the product title, item specifications, product categories, product description, customer feedback, product photos, listing performance, and shipping policy.
It's worth noting that your eBay product listings can be crawled by other search engines like Google, thus providing you with more opportunities to rank your products.
Shopify vs. eBay: Apps & Integrations
Both Shopify and eBay allow you to use third-party software to add extra functionality to your online store.
Shopify, however, has a significant edge here thanks to its extensive app ecosystem. In reality, Shopify has its own app store, with over 8,000 apps to help you manage your business more efficiently, improve your marketing strategies, streamline your order fulfillment process, and much more.
By contrast, eBay does not have an app store. However, it's still possible to enhance your eBay via third-party software integrations. Currently, over 60 third-party integrations are available for eBay, covering a wide range of areas such as product listing, inventory management, order fulfillment, and shipping.
While third-party integrations can add more functionality to an eBay store, there may be less of a need for merchants to add apps compared to Shopify. This is because eBay already includes many vital tools that you need to sell on its marketplace effectively.
On the other hand, Shopify caters to different types of businesses, from small and medium-sized businesses to solopreneurs and larger enterprises. Therefore, the platform needs to provide a wide range of tools and features that meet their differing needs.
Note that the costs listed above are for the US only. The cost varies depending on your store's location.
Read more: Shopify vs Squarespace: Which Platform Should You Choose?
So what are the main differences between Shopify and eBay?
Shopify is a platform allowing individuals and businesses to create their own online storefronts, whereas eBay is an online marketplace where people and businesses can list items for sales
While Shopify offers high customization for storefronts, eBay provides limited customization
Shopify allows for robust personal branding with individual domains, whereas eBay operates under its own branding
Shopify primarily uses Shopify Payments (but integrates with other gateways), while eBay mainly relies on PayPal and eBay Managed Payments
Shopify has fewer product restrictions. In contrast eBay has a specific list of prohibited/restricted items.
Final thoughts
Which one should you choose? Shopify or eBay? The right answer is totally based on your business, items, and target audience.
If you want to compete on price, eBay can be a perfect option. Meanwhile, if you would like to establish a solid, long term online retail brand, you should go for a dedicated Shopify site.
Take your time and wish you have the right decision.
Related articles:
Website Support
& Maintenance Services
Make sure your store is not only in good shape but also thriving with a professional team yet at an affordable price.
Get Started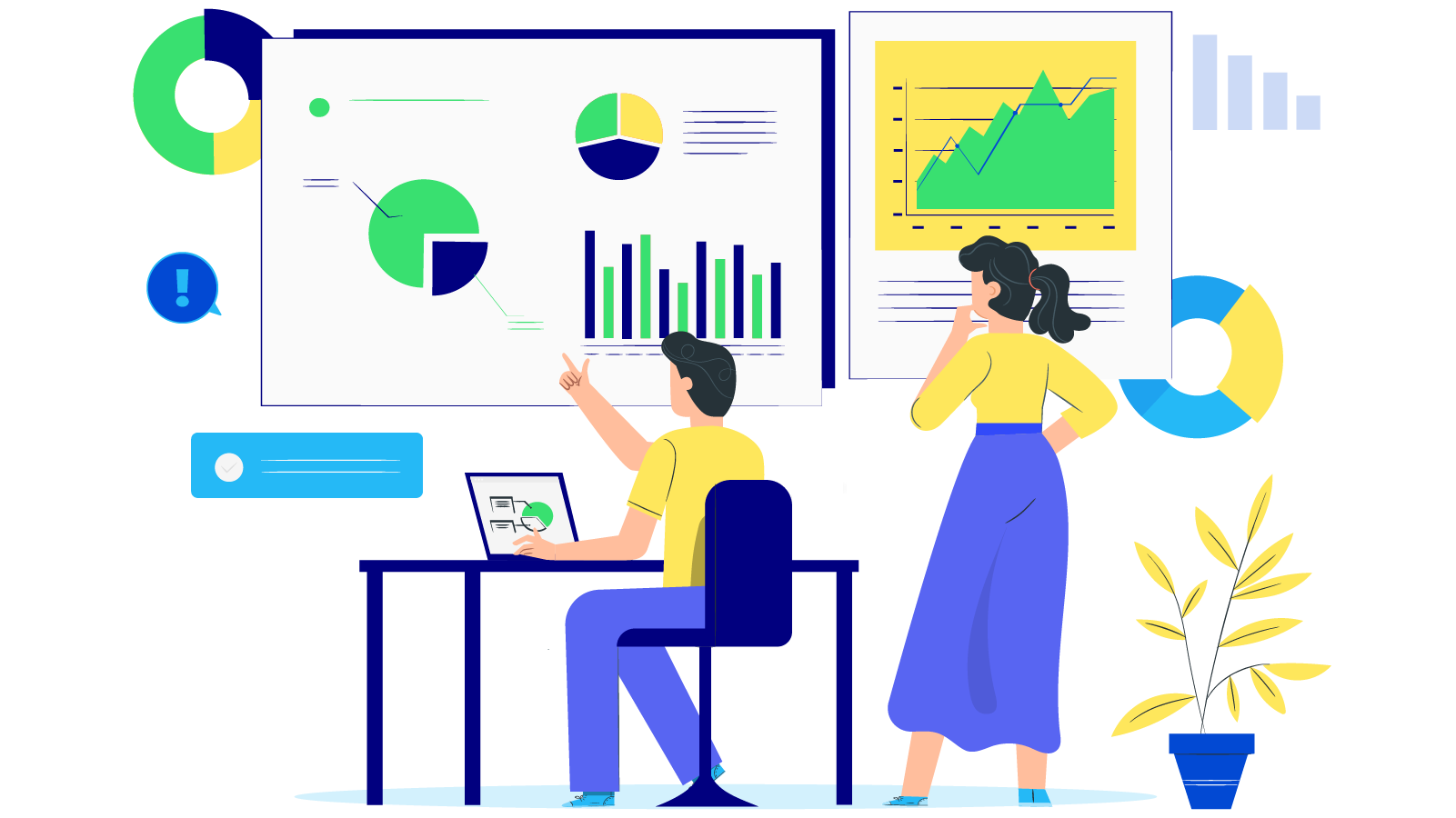 ---
---

Marketing Manager of Mageplaza. Summer is attracted by new things. She loves writing, travelling and photography. Perceives herself as a part-time gymmer and a full-time dream chaser.
New Posts



Subscribe
Stay in the know
Get special offers on the latest news from Mageplaza.
Earn $10 in reward now!