Marketing Strategy: Definition, Importance, Types & Examples
The Most Popular Extension Builder for

Magento 2
With a big catalog of 224+ extensions for your online store
Today's market is competitive, and the heart of a business's success lies in its marketing. Still, some companies treat marketing as a cost center that only eats investment instead of a revenue driver.
So, where does the problem come from? And where's the solution for effective marketing cost?
It's "Marketing Strategy." We see this term used a lot these days but do you take it seriously when it comes to creating marketing strategies?
This post will guide you through every aspect of marketing strategy (including definition, confused terms and popular types), plus its relationship to a business's success.
Table of contents:
What is a marketing strategy?
In essence, a marketing strategy is:
The basic approach a business use to attain business goals

Include strategic decisions on market positioning, marketing mix, and expenditure allocation

Predict timely possible trends and analyze competitor's activities in the market for appropriate solutions
A marketing strategy is how a business organizes its marketing activities in order to achieve profitable growth in sales at a marketing mix level.
Thus, utilize and optimize available resources in the best possible manner, hence reduce marketing wastage costs.
A breakdown of Marketing Strategies
Typically, a marketing strategy can help businesses outline essential factors related to a product or service like:
Its potential customers and competitors

Factors make it stand out from competitors and attract prospects

The market trends can be taken advantage of and implement in the marketing strategy

SWOT analysis: strengths, weaknesses, opportunities, and threats

The initiatives and programs can be used to achieve the business' goals, mitigate the brand's weaknesses and minimize the threats
Elements of a marketing strategy
When you strategize the direction of your marketing, there are many factors to consider. Typically, a well-developed marketing strategy will contain the following components:
Brand essence: Business's vision, goals, and value proposition, unique advantages

SWOT analysis: strengths, weaknesses, opportunities, and threats

Marketing 7P's: product, place, promotion, price, people, physical environment, and process

Competitor analysis and buyer personas

Marketing goals

Budget & Timing

External marketing messaging

Detailed tactics
Without a clear marketing strategy from the start, it comes as no surprise you will end up unintentionally copying strategies of competitors or famous brands.
Or worse, missing your own mark amongst a variety of competing competitors and wasting marketing dollars for unwanted results.
Read more:
Business strategy, Brand strategy vs. Marketing strategy
In essence, the strategy generally refers to how specific goals will be achieved by allocating available resources via a unique system.
The definition is quite simple and not hard to understand. However, when applied in different marketing contexts, many people might make the mistake of understanding between business strategy, brand strategy, and marketing strategy.
Thus, let's start off by reviewing each's formal definition and seeing how marketing strategy differs from others.
Business strategy:
Shaped by a firm's vision and long-term objectives. Visualize the business's development strategy now and in the future. Refers to the overall strategy of an organization

Cover every aspect of a regular business, including market structure, competitors analysis, entry and exit barriers, market segmentation, business culture, branding, and so forth

Reflect the organization's (SWOT analysis) strengths and weaknesses, opportunities and threats
Brand strategy:
Shaped by business's strategy and the core value proposition in order to achieve specific goals of the business strategy

Humanize a company by giving it unique characteristics, values, and attributes built through a brand strategy

An approach focusing on creating a strong emotional connection to consumers to gain more competitive advantages and sustainable growth in the future

Include market positioning, brand storytelling, mission statement (its reason for being), tone of voice, personality, employee value proposition, tangible and intangible values
Marketing strategy:
Shaped by both business strategy and brand strategy

If business strategy and branding are strategic, marketing is somewhat more tactical. The focus of marketing strategy is around methods a business use to communicate the key messages to its ideal customers

Various types: Content marrketing strategy, digital marketing, social media marketing, email marketing, direct marketing, advertising, and so forth
Knowing the difference between these strategies allows you to build well-structured market research, which puts your company on the right path to substantial development.
Marketing strategy vs. Marketing plan
As much as the above section, we still look for the differences between terms related to strategy. Then, this part will focus mainly on distinguishing the marketing strategy from the marketing plan.
Marketing strategy:
Purpose: Marketing goals are shaped by the business goals and keep the team aligned around the same shared goal

Focus: Answering the question: what needs to be done for brand, product, or service to do well in the market; what offerings you will deliver; the value proposition; your target audience and competitors

Timing: Created before actual works since the marketing strategy will lay the foundation for all campaigns and activities performed in the marketing plan

Flexibility: Typically don't have significant changes in a short period of time (quarterly and yearly)
Marketing plan:
Purpose: A clear roadmap of marketing efforts (include goal-driven activities and marketing tactics ) to help the business achieve its marketing goals planned in the marketing strategy

Focus: Visualize when and how you would put the marketing strategy into action (including detailed tasks, used channels, time, place, tracking, and optimization). Determine the distribution and usage of the business's resource

Timing: Created after the business owner established a complete marketing strategy

Flexibility: Many marketing plans (with specific time-bound) can be implemented over a quarter (for various campaigns), serving one marketing strategy. Thus, the marketing plan has high flexibility and can be modified in short periods
In a nutshell, the correct order to follow:
Business strategy -> Brand strategy -> Marketing strategy -> Marketing plan (Specific tactics)
Importance of Marketing Strategy
The fact that marketing is essential to any business type by allowing them to connect with the target audience effectively and ultimately is the business's growth orientation in the long run.
However, marketing is not enough to run a business to succeed. You need a clear plan highlighting the path you're about to take to achieve the business's objectives and goals.
That's where a marketing strategy comes into play. A marketing strategy enables businesses to:
Define a business's edge over its rival competitors to achieve a sustainable competition

Develop and promote business's products or services with the best profit-making potential

Identify and approach to the right audiences, furthermore more understanding of consumers' needs for improvement via information collected by market research

Make optimal utilization of the company's resources to reach the target market and turning them into existing/ loyal customers

Ensure the effectiveness of the departmental coordination

Create organizational and actional plans that cater to the customers' needs
In basic terms, marketing strategies give business owners and marketers a birds eye view of a business's certain aspects (sales or marketing activities). Furthermore, explain how a company achieves its predetermined objectives with maximum efficiency.
Without a marketing strategy, you lack focus. And without focus, you will simply not go anywhere and fail to reach any of the goals or objectives you have set. As a result, all your marketing efforts become haphazard and worthless.
Types of marketing strategies
There are different types of available marketing strategies these days due to the complication of the marketing world.
Based on your business's needs, target audience data, and specifications of your products, you can pick up a suitable marketing strategy.
Portfolio marketing strategy
A product portfolio strategy is used as a holistic collection of all businesses ' products or services to the target market. This kind of strategy is extremely essential to support vital management decisions related to product development and financial distribution.
It functions as an important element of the entire business strategy by:
Giving a bird's eye view of the business's financial performance in relation to its offered products and services

Allowing investors and business owners to conduct the equity research analyzing ROI (return on investments)

Providing the managers with vital information: Products with hinge profit margins, growth prospects of the brand, revenue contribution by each product, products' market share, risks, and market leadership

Ensure the business's resources can go toward the development of each product proportional to its priority
It's helpful when your business has thousands of products in various categories. You can visualize the entire portfolio of all the old, existing, and future products for brand development in the long-run.
Portfolio Marketing strategy example: Apple Inc.
We can easily organize all Apple's products into separate lines, including:
iPhones: iPhone Mini, Pro, and Pro Max. Differ from each iPhone models
iPad: iPad Pro, Air, Mini, iPad
Mac: Macbook Air, Macbook Pro (13" vs. 16"), iMac, iMac Pro, Mac Pro, Mac mini
Apple Watch: Apple Watch from series 3 to 6 and SE
TV: Apple TV +, Apple TV app, Apple TV 4K and HD, HomePod
Music: Apple Music app, AirPods, AirPods Pro, Airpods Max, HomePod mini, iPod touch, Beats
Still, it's easy for us to know which product types are Apple's priority via its product launch roadmap over the years. First is definitely iPhone models, next are Macbook, iPad, and Apple Watch.
Loyalty marketing strategy
Since the customer journey, these days has become a nonlinear brand experience with no end-date, businesses must shift their attention from one-time offerings to a more long-term relationship.
Loyalty marketing is a strategy that focuses on building up customer loyalty and incentivizing repeat purchases. This type of strategy is different from transactional marketing, which targets boosting sales.
Apparently, in terms of permanent value, an existing customer makes better financial sense than a new one.
Loyalty marketing strategy example: Marriott Hotel
Have a look at how Marriott Hotel implements one of their promotional strategies. We can see most of their current offers are only available for members. This way, Marriott can boost sales while delivering exclusive priority for loyal customers.
Read more: B2B Loyalty Programs Strategies for Businesses
Content marketing strategy
Content marketing is not new for modern marketers. It's a strategic marketing approach focused on creating and publishing valuable, relevant, and high-value content with the goal of:
Attracting and retaining audience via genuinely engaging and helpful content instead of pitching your products and services

Influencing well-targeted audience to take profitable actions without using direct selling methods

Amplifing your advertising effectiveness and also position you for long-term organic traffic
A well-defined content marketing strategy will roadmap detailedly your target audience, goals, and KPIs for all the generated content at present and even in the future.
Digital marketing strategy
Businesses plan digital marketing strategies to achieve their marketing objectives using digital technologies and media. In other words, it's considered as online and internet marketing via digital tools.
Typically, a digital marketing strategy will include the following tactics:
SEO, PPC marketing

Social media marketing

Email marketing

Web and Landing page

Automation
Each can be developed into very specific marketing plans to support the overall digital marketing strategy.
Digital marketing strategy example
PPC (as mentioned above) is a paid form of advertising which can be put into a marketing strategy. Basically, you bid on the wanted keywords. Your ad will have a chance to trigger when a user's search includes your keywords.
Social media marketing strategy
Under the impact of social media development, apparently, it becomes organizations' favorite to approach and communicate with a large number for various marketing purposes.
Meanwhile, Facebook, Instagram, Youtube are the 3 most popular sites offering a unique opportunity for businesses to invest in customer engagement.
A social media strategy can be visualized in the simplest terms via the following questions:
What objectives do you want to achieve via the social media strategy?

Who is your target audience on social media?

What are you going to share?

Where and where are you going to share?
Social media marketing strategy example: Everygirl
Everygirl is a great social media marketing example who takes advantage of hashtags on Instagram to collect user-generated content. Though Everygirl doesn't sell any products, they still get an enormous amount of followers. As a new brand, you can gain this type of credibility by buying Instagram followers. You'll still need to post great content to grow a really following.
Read more: How To Integrate Email Marketing With A Social Media Strategy?
Niche marketing strategy
This marketing strategy targets a defined demographic, psychographic, and geographic market segment. Businesses apply this strategy with the ultimate goal of becoming the market leader in a particular field.
Niche marketing is implemented when businesses find a potential market with low competition. Thus, they can have the chance of capturing that whole market segment easily compared to over-saturated ones.
Niche marketing strategy example: Sony Pictures Networks India
For instance, The Sony Pictures Networks India Pvt. Ltd. used to launch a channel called SAB TV. The purpose of this action is to attract Indian viewer groups interested in daily operas and comedy shows.
Read more: How to Find eCommerce Niche for Profits
Transactional marketing strategy
The marketing efforts in a transactional strategy focus mainly on increasing sales rather than maintaining long-term customer relationships.
Thus, the pure purpose of transactional or promotional strategy is to use various marketing tactics (Contests, coupons, discounts, liquidations, and sales events) to:
Stimulate potential buyers to take purchasing action

Maximize the business's sales
Cloud marketing strategy
Internet development has significantly empowered the power of marketing in the digital world. Cloud marketing is a type of digital marketing that businesses use to market products online.
In other words, modern businesses can bring all their marketing resources and assets online so that customers or affiliates can do whatever they want (with permission) from developing, modifying, to sharing them.
Cloud marketing strategy example: Apple Music
One excellent example of cloud marketing is Amazon and how they develop their digital library where customers can buy digital books, movies, music, and television shows via simple actions.
Cross promotion marketing strategy
Cross-promotion marketing is a form of a marketing partnership. One brand corporate with one or more companies (non-competitive brands) to promote similar customers' products or services.
To make it easier for understanding, let's say you work for a digital agency specializing in creating landing pages. You can try to collaborate with Canva (a famous design website) to make your brand stand out from the crowd. Thus, you can:
Reduce the marketing costs

Extend the target market since you're now promoted to the customer groups of Canva
Cross promotion marketing strategy example: Nestle and Paytm
This goes the same way with Nestle and Paytm. They partnered where Kitkat was promoted with free Paytm cash of the same value as the KitKat price. Thus, Nestle increased its sales, and Paytm attracted many customers thanks to this collaboration.
Email marketing strategy
Many marketers depend on email marketing as one of the most cost-effective ways to connect with customers and reach their business goals. It gives companies a direct channel of communication with prospects.
Personalized marketing strategy
Personalized marketing is also known as marketing personalization or one-to-one marketing. Businesses will focus on delivering unique offerings (products or services) for individual prospects.
Personalized marketing strategy example: Starbucks app
Starbucks is a famous brand that uses a mobile app as a part of their personalized marketing strategy to keep their customers engaged. By integrating the rewards system with the ability to order or customize drinks via the app, Starbucks can:
Take advantage of customers data (purchase history and location) to deliver the best-personalized experience

Get more opportunities to incentivize brand loyalty via the mobile app and virtualize brand values
Read more: 5 Personalization Strategies to Boost Revenue
Elements of a successful marketing strategy
A comprehensive marketing strategy involves many elements. A successful marketing strategy is determined by its ability to bring the best out of a business's resources.
Identify your business goals
Goals are indispensable as the foundation of the whole strategy. They provide the business with clarity of importance, a sense of direction, motivation, and a clear focus.
SMART is one of the most famous methods used by most marketers to setting goals, including:
Specific: Your goals need to be clear, well-defined

Measurable: It needs to contain specific criteria that help you measure your progress

Achievable: That goal should be attainable and within your capacity and budget

Relevant: Within realistic and relevant to particular aspects of your business

Time-bound: Need to go with a clearly defined timeline (including a starting date and target date)
For instance: To increase Canada sales of men's clothes by 15% in 12 months - A goal that follows the SMART method.
Show your brand's uniqueness
The second thing you need to consider for a potential marketing strategy is the USP (also known as a unique selling proposition). It's the statement that highlights what differentiates your brand from other competitors in the market.
You can define your USP first then develop its action plan based on the 4 Ps or 7 Ps model. By doing this, you can easily identify and promote your business's unique position in the marketplace.
Understand your customers
Besides the brand's essence, the market analysis is the 2nd significant factor affecting your marketing strategies' success. Deep market research will make your marketing strategy more accurate and applicable to your target audience.
For instance, when you tailor your Halloween marketing ideas to match your buyer's preferences, your campaign can generate higher revenue compared to a well-executed plan that targets the wrong audience.
Be flexible
When it comes to building marketing strategies, there are several elements you need to put into consideration. Flexibility is required to help you develop the most suitable strategy that fits your business's situation.
For instance, while the 4 Ps of marketing work perfectly for physical products, the 7 Ps is a better choice for service businesses like restaurants, spas, or beverages.
Or, for the place section of an eCommerce business, you may use websites instead of a physical location.
Remember your budget
It's vital to have a realistic marketing budget that gets results. This section can help you define how much your organization is willing to invest in future marketing efforts in order to achieve its marketing goals.
Your marketing process may look good by itself, but your strategy will face challenges to meet the predetermined goals ideally unless you tie it directly to your financial status.
The bottom line!
It's easier said than done to build an actionable marketing strategy from scratch, significantly when marketing trends change weekly.
Still, it's essential to keep up with the consistency of your brand's value proposition in all marketing strategies. An effective strategy will guide behaviors for the foreseeable future.
As a content executive at Mageplaza, Mia Hoang understands the value of content marketing lies in the engagement between the customers and companies. Her wish is to bring a unique voice, different perspectives, and new light for every audience.
Website Support
& Maintenance Services
Make sure your store is not only in good shape but also thriving with a professional team yet at an affordable price.
Get Started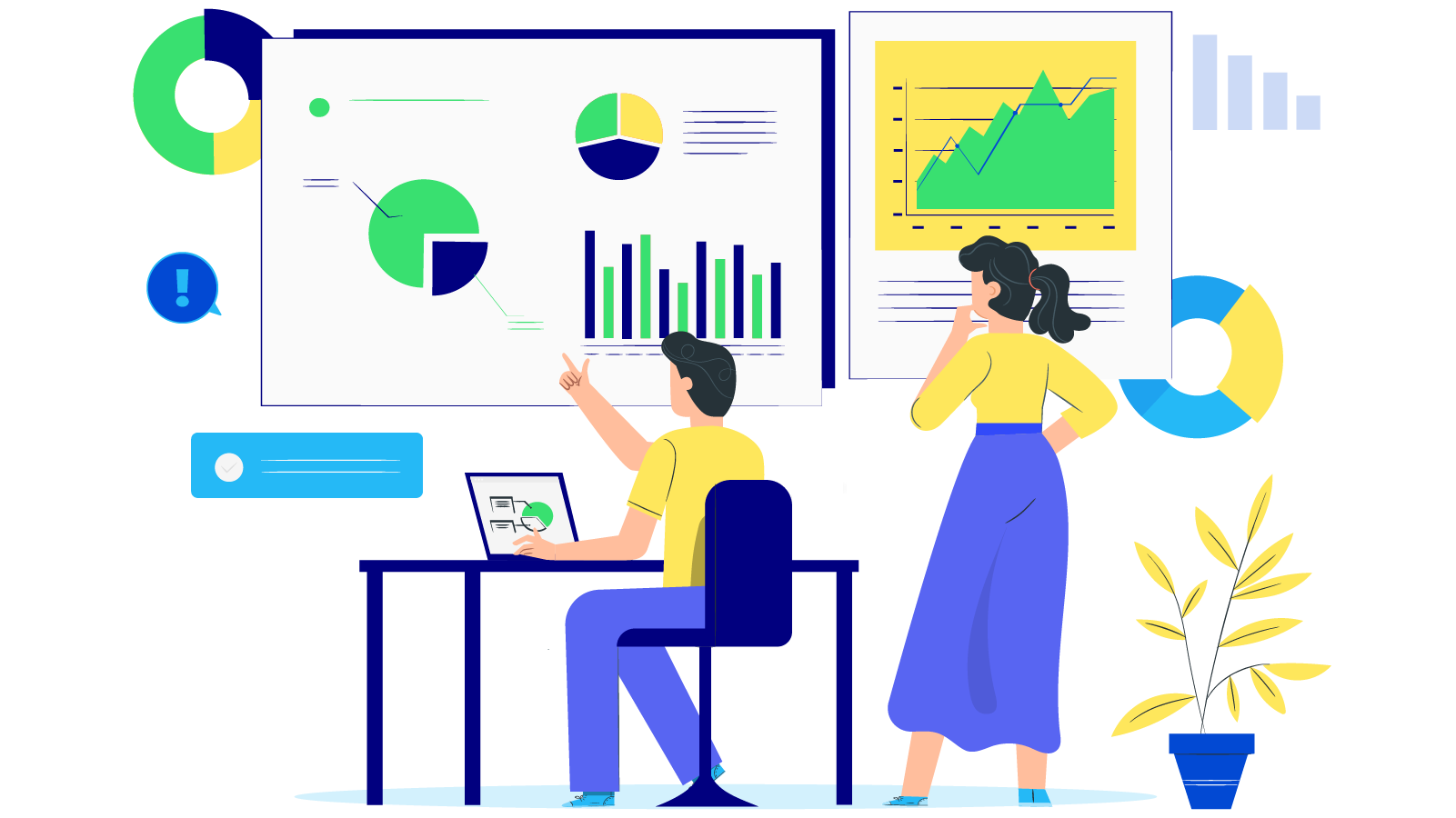 New Posts



Subscribe
Stay in the know
Get special offers on the latest news from Mageplaza.
Earn $10 in reward now!