The COMPLETE Guide to Content Marketing Strategy!
The Most Popular Extension Builder for

Magento 2
With a big catalog of 224+ extensions for your online store
The essence of consumers' actions when they research something online is to fulfill a particular need. It can be entertainment, shopping or learning a new language, etc.
What people find and read on the Internet somewhat influences their evaluation and perception of things around them. This gap is an excellent marketing opportunity for forward-thinking marketers.
Whether in everyday life or marketing, the power to influence is always in demand. But what truly affects people?
The answer is content marketing!!!
If you're looking for a marketing approach that boosts sales and builds a profitable business, it's time for you to consider content marketing strategy. This post covers all you need to know about content marketing strategy.
Are you excited? Let's dive in.
Table of content:
Content marketing vs. Content marketing strategy
Content marketing is a strategic marketing approach that uses content as the primary means to drive profitable customer action and achieve specific business goals.
In a more clarified way, content marketing is simply the creation and distribution of valuable, relevant, and high-quality content towards specific audiences. Most importantly, it focuses on delivering value and information to consumers instead of solid sales purposes.
The power of content marketing is leveraged when marketers strategically implement them in practice. We can see the rise of a marketing term under the business's perspective - Content marketing strategy.
A content marketing strategy:
A long-term strategy that guides all business's content marketing efforts in order to achieve final goals
Involve the planning, method, governance, modification, and maintenance of content for obtaining a specific purpose or result
Leverage the power of content marketing to create and maintain a strong relationship with customers and turn them into most loyal fans
This takes us to the following essential question.
Why needs content marketing strategy?
Without a strategy, success or failure is just a matter of luck – and you risk all your efforts going to waste.
Small businesses with a few employees or one-person shops assume a content strategy is "nice-to-have" instead of a "Must." This assumption can possibly put all their marketing efforts at risk.
Without a strategy or well-defined plan, success or failure is just a matter of luck. Here are 5 most common reasons why a content marketing strategy is needed:
Cohesiveness measurement: There's typically the involvement of multi-channel distribution where content spreads across various mediums. This causes a general issue - Lack of cohesiveness properly leading to the audience's confusion

Strong brand identity: Branding is proven to be indispensable for business growth. Content is the perfect means of exposing a brand personality to the consumers. A content strategy gives you the right guide for choosing the style, tone, and overall approach for implementation

Leverage your content marketing power: It's much easier and more productive to achieve a clear content marketing goal. You have an ultimate goal by which to plan all your upcoming actions

Save cost and maximize your ROI: One exciting truth is that content marketing costs 62% less than traditional marketing (Demand Metric). A well-developed strategy comes with higher productivity and less wasted motion
The greatest thing about content marketing is that it's a lot free, and you can reach a specific audience via a plethora of channels.
A comprehensive content marketing strategy makes sure you steer the ship and go in the right direction. It levels the playing field and your competitive advantage.
What goes into a content marketing strategy?
No one wants to jump into a game that requires both time and money blindly. So does content marketing.
Content marketing deserves to be one of the most effective marketing strategies of all time. Still, it doesn't mean that any business can take the fullest potential of content marketing.
That's when a unique content marketing strategy comes into play. It defines your key value, customer's insight. Most importantly, leveraging all your content efforts to influence consumers' perception towards the business's products or brand image.
Although no two strategies are alike, a content marketing strategy will contain:
Business model – How you structure your team to put your plans in motion and define the content role in your development. All affect the strategy implementation (including budget priority, available resources, and investment level)

Purpose and goals – The final goals you need to achieve via the content marketing strategy. The expected actions you want to see on your audience once they consumed your content

Audience personas and buyer's journey – The customer groups your content targets. Define whether that group brings any particular value to your business. Finally, a detailed customer persona to help you approach, nurture and grow them over time for final goals

Competitive, market research and differentiated editorial mission – Research to spot opportunities that distinguish your content from competitors. Build a unique brand story and emotional connection to your most ideal customers via content power

Content promotion and distribution – Where you'll deploy your content strategy. Select the most potent and effective methods of distribution to invest resources and time into

KPIs and measurement – Indispensable for a comprehensive strategy that allows measuring the performance and success of your goals
Develop a content marketing strategy in 10 steps
Step 1. Set goals for your content marketing strategy
A good content marketing strategy can not be without well-defined goals and objectives. It is a great starting point for marketers to outline a brief description of what the content marketing strategy is for.
It can:
Increase the overall revenue via content marketing

Leverage SEO performance via content optimization to attract more traffic to the business's official website

Improve the online presence as well as the perception towards the brand image

Generate or nurture leads in order to increase the conversion rate
Once you define your primary purpose for the content marketing implementation, set clear business goals around that purpose. They are goals you expect to achieve through the content marketing strategy.
If the strategy's purpose is just the most basic outline of what you want to achieve, a content marketing goal is a more detailed version of your marketing purpose that includes:
Specific goals

Specific time frame
Step 2. Establish Your KPIs
Strategy implementation is a long-term process, not just 2 or 3 months. Strategic marketers associate strategy with looking into the future. It can last for 2 -10 years depending on your goals, the business's potentiality, changing trends of the marketplace, etc.
That's why it's hard to define where you're on the path towards final goals without KPIs. These indicators give you specific milestones to check off your marketing efforts on the whole process.
Here are the most common KPIs used in content marketing. Choose a few that align with your goals.
New/ returning/ organic/ referral traffic

Monthly traffic growth

Email list growth and engagement

Following growth

Engagement and subscriptions

Consultations/demos/ free trials

Purchases and repeat purchases

Conversion rate
Your job is to decide the most essential and meaningful metrics to set KPIs for your whole content strategy. Besides, we also advise you to attach specific deadlines into the KPIs to track and evaluate your content efforts for each period of the content marketing strategy.
Step 3. Collect and analyze customer personas
A successful strategy, among other things, needs to be highly specific about not only a company's value proposition and final goals but also about its target audience.
As mentioned above, the core of content marketing is to approach consumers in a way that offers them actual value instead of banal words. This can be done through different marketing tactics, for instance:
Use customer feedback to dig down to their urgent needs, interests on social media. Evaluate how your content address customers' issues, etc

Use Google Analytics, built-in analytics tools on social media platforms (Facebook Page Insights and Publishing Tools, Instagram analytics, Twitter analytics, etc.) for in-depth customer data

Collect the data via web analytics or email subscriber analytics
Read more: TOP 17 Best Content Marketing Tools
Simply put, with all the gathered customer data across multiple channels and platforms, you need to point out:
The content-type your target audience feel interested in and engage to

The most effective way to address their needs wants, pain points, and desires via content

Factors make them care about your content

The channels and places the target audience usually go to (both online and offline), potentially for your content to approach them with the highest effectiveness and engagement
Of course, a content strategy can target several customer segments, not just one. It's all up to your business size and strategy's goal.
Step 4. Do a content audit
Before diving deeper into an actionable plan for your content marketing strategy, you need to decide what kind of content you're going to review and modify. This way helps you know all your current content (whether they're in good or bad performance) for improvement or maintenance. You can also use the Magento site audit service to check the overall content on your website.
2 primary content types:
Internal content: Blog posts, news, educational materials, product descriptions, landing pages, social media content

External content: For instance publications
Next, focus on answering whether that content is well performed and what you need to do to your content assets to help you achieve the content marketing strategy's goals.
An early warning: This, for sure a complex and lengthy process with many things that need to go through. Let's get started!
Log all your available content
You will need the support of content audit tools on this step to crawl all your content effortlessly. Some of them are:
Screaming Frog

SEMrush Content Audit
They let you quickly audit your content according to your sitemap data, thus, offering you a list of URLs along with their associated metrics.
Furthermore, you can also collect medata (for instance, data, meta descriptions, h1) for each piece of your content for further analysis.
Now, export every collected data above and use a simple spreadsheet to contain all the URLs for the next step.
Catalog your content
In this step, you need to sort them by different categories, so it's easier to track with your team members and have an overall look at the business's content assets.
Some ideas to better catalog all your URLs:
4 stage of buyer's journey stage (Awareness, Consideration, Decision, Loyalty)

Content format (Images, video, text only, with or without call-to-action)

Content-type (social media post, blog post, product description, landing page, etc.)

Word counts

Publication date or last modification
They're just the most basic information of your content. We need a more in-depth review to practically evaluate your content efforts till now.
Analyze the content
Again, content audit tools are your saver when it comes to data analysis. They allow you to collect data based on different goals and metrics.
For instance, the SEMrush Content Audit empowers your content audit by, for each URL, reporting:
The number of backlinks

Medatada

Content authors

Content length

Bounce rate

Number of inbound links

Social shares and so forth
The focus of this step is to let you know:
Which content pieces are practical for maintenance and further usage

Which with poor performance that needs further improvement or updating towards final goals

Out of date ones that need to be replaced or updated

The search engine ranking for keywords associated with each piece of content

Which content channels are the most effective and influential to your target audience
In conclusion, with all the gathered information of your content assets, you can quickly assess each piece of content's performance and decide whether to keep, update and delete any of them.
Furthermore, prioritize actions based on your business goals and draw up a detailed plan for each piece of content. Also, you should update and adjust your content audit at least once a year to keep up with the changing trends.
Step 5. Choose content types for the content plan
Our next step is to decide which content type to include in the content strategy plan. Your selection of content types is mainly based on all collected customer data till now. Whether your target audience is more engaged with:
Video

Short text with images

Podcasts
There are various options you can choose for your content strategy. From an expert's perspective, 2 primary content groups most businesses use these days are:
Core content (Home base): The central core of content that's published on the business's one site

Shareable content (Outposts): Content that can be repurposed and shared on other sites
Shared content essentially is the content published on the business's official website or social profiles. However, not all content is effective for spreading. It needs the selections based on the characteristics and essence of each piece of content.
Your decision on content types should be based on 2 elements:
Your content audit: Define the strongness and weaknesses of your content to communicate with your target audience. Use them to decide the potential content types and channels for developing future actions

Content analysis: Learn from successful content out there for inspiration and modification of your own content plan
Step 6. Build an editorial content plan
A content plan now plays a vital role in helping you allocate all your resources properly. Your team can efficiently and proactively keep track of each step within the content marketing strategy.
For an effective content plan, we advise you to:
Prioritize your actions: One way to protect your strategy from major fails and marketing resource wastage is prioritization. You need to identify, organize critical tasks in order of priority, and build your plans on that priority list

Create a spreadsheet of relevant topics: Based on the content analysis and the business's content audit, highlight favorite or uncover compelling topics to the audience. Then, list out the most potential ones to inspire your content
Once you choose the right topics to include appropriate formats for your content pieces, place them all on a content calendar. This way, your team can easily track the deadline status for each task.
Step 7. Organize your work via a content calendar
You already have a list of potential topics to develop your content. Still, you need an editorial calendar to monitor all your progress and actions (create and public content) across multiple team members and platforms.
Organization is paramount to a successful content marketing strategy. It's essential to know:
Which content assets you've already created and published

Which ones are upcoming

Your content plan for the future
An example of content calendar
All need to be noted down and predetermined. On the content calendar, you can add tasks and assign them to specific members, as well as set the deadlines. Basically, a content calendar helps you:
Cut down on the amount of back-and-forth email communication during the projects

Keep everyone involved via a notification system for better communication and higher effectiveness

More flexibility to add or remove content assets by all means to supports the overall strategy goals

Visualize how your content efforts build over time and create milestones coinciding with content events. Make your whole process painless and productive
Step 8. Write content for predetermined topics
There's various prep work that needs to be done to put a content strategy into practice. Your job, at this point, is to fill your content calendar with pieces of content.
Tips for effective content writing:
Conduct research of the topics you're about to write to inspire you with great content ideas and increase the persuasive power of each content piece

Each piece of the content should convey a signal purpose

Focus on the keywords to help Google better crawl all of your content, thus improving its search ranking and overall SEO efforts

Use a good and unique voice to communicate with the audience. Align and balance it between your target audience, business goals, and brand persona

Edit your work at least 1 or 2 times before publishing
Step 9. Decide content distribution
Your content is ready to be posted; what's next?
How you distribute content to potential customers is essential. All the content efforts become worthless if they don't help you achieve any marketing goal.
3 primary distribution channels:
Owned distribution: You have complete control over the platforms where you distribute the content—for instance, Facebook Page, LinkedIn, Email, etc.

Earned distribution: Others help you share your content voluntarily. In other words, you don't pay them to do so—for instance, review posts, social media sharing, publicity, etc.

Paid distribution: You will hire other platforms to promote your content. For instance, search ads, social media ads, paid influencers, promotion, etc.
Places you choose to amplify your content should be where your audience is frequenting online.
Step 10. Result measurement
Finally, our content marketing strategy can be completed without measurement. However, you can easily track and assess your content effectiveness thanks to those KPIs you already set from the start of the strategy.
Content marketing strategy example: Calm
What is Calm?
Calm is a mindfulness app for both newcomers and meditation enthusiasts. The focus of this app is to help people find calmness and mental quiet.
Developed in 2012, Calm has successfully gained over 100 million downloads and more than 700.000 5 star-reviews from users. Basically, this app offers hundreds of calming experiences, breathing techniques, and sleep stories.
Who does Calm target to?
It's nothing strange when there's time we feel overwhelmed and anxious. For some, these negative feelings are unable to resolve and adequately require external support.
They are who Calm targets. Calm is a science-based mindfulness app that provides individuals with the skills and knowledge to deal with daily stress and anxiety.
So if you're:
Looking to the peace in the daily life filled with stressors

Simple wishing for new tools to add to your mental health toolkit
Calm app is for you!
How do they create and distribute content to target audiences?
From the start, Calm was just a solid meditation app. In consumers' minds, they're nothing more than a mediation app.
This mindset changed when Calm pivoted its messages to capture a much broader audience. Calm led their message from meditation purpose to customers' desired outcome (calming one's mind).
Instead of pitching their app as the most helpful app to shape good habits, Calm highlights their core value to deliver solutions for releasing anxiety and stress.
They navigated consumers' thoughts via a long-term content marketing strategy implemented through different distribution channels:
Instagram and Pinterest: Where push meaningful quotes, along with short background music that can put you at ease while falling asleep or working. Each post goes with a small story or advice to foster good habits

Facebook: Same as Instagram and Pinterest but more focus on meaningfulness quotes and tips for a better life that link to website posts

Twitter: Retweet user-generated content, tweets with a calming voice, for instance: "Check in with yourself. Do you need a rest?" or "Feel your feet on the ground. You are held". Focus mainly on text-only content and short videos

Email: A tool to lead subscribers to the website via informative content and to promote the Calm Premium package with exclusive offers. They also use Email marketing automation tool retaining and keeping in touch customers

Website: Share valuable content related to a healthy and meaningful life
Calm successfully convinces people that they're turning into a better version of themselves day by day, thanks to the app.
Content marketing strategy: The future of marketing
Content has a significant power to influence consumers' thoughts and perceptions of anything.
Whether you're creating content to build a blog, company website, or online shop, your content should not only inform but also advise, bring clarity, and inspire the readers.
As a content executive at Mageplaza, Mia Hoang understands the value of content marketing lies in the engagement between the customers and companies. Her wish is to bring a unique voice, different perspectives, and new light for every audience.
Website Support
& Maintenance Services
Make sure your store is not only in good shape but also thriving with a professional team yet at an affordable price.
Get Started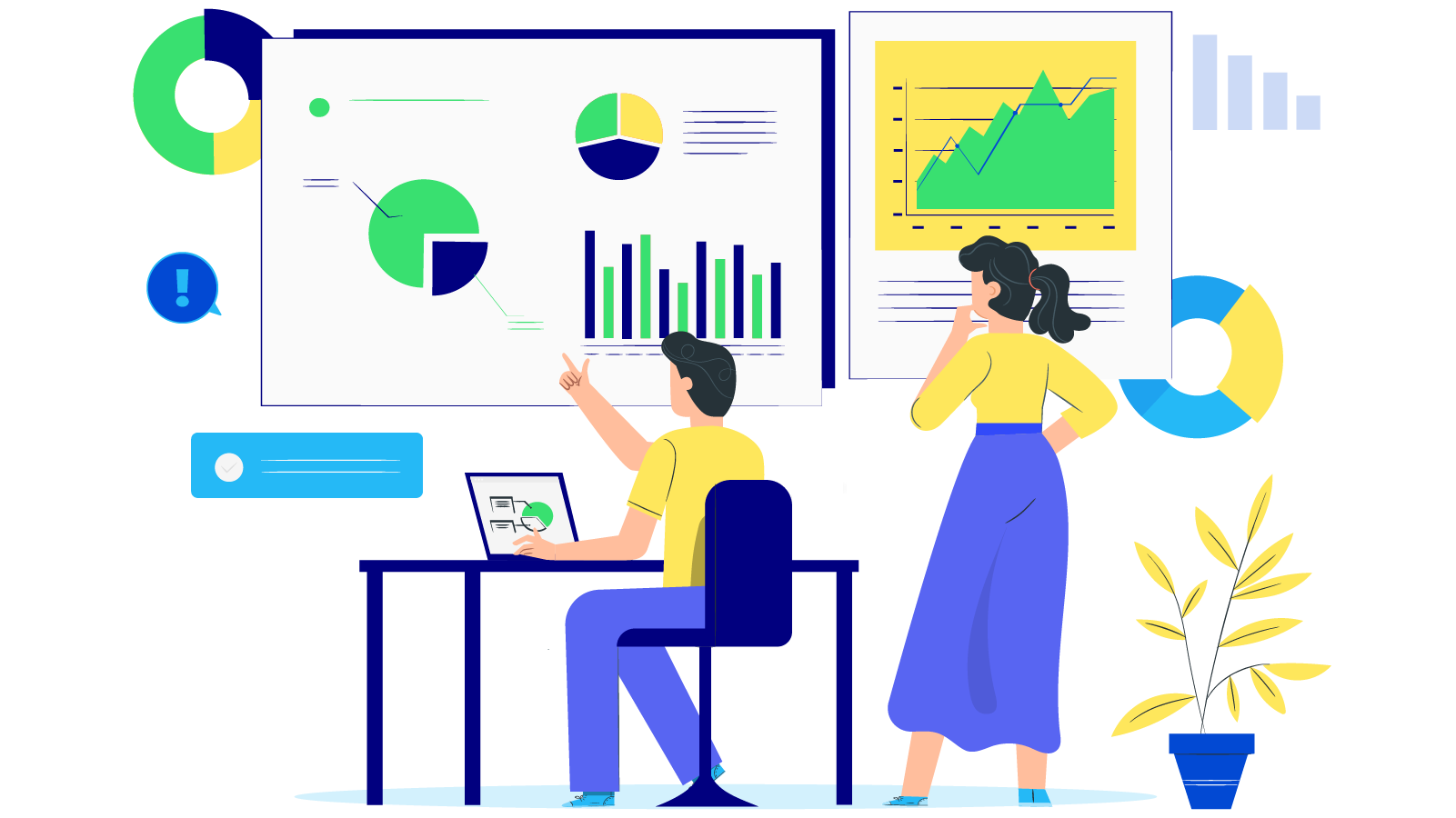 New Posts



Subscribe
Stay in the know
Get special offers on the latest news from Mageplaza.
Earn $10 in reward now!