How to Make a Complete Brand Strategy? A to Z Guide
The Most Popular Extension Builder for

Magento 2
With a big catalog of 224+ extensions for your online store
In today's fast-paced and digitally-driven society, the Internet provides us with convenience and instant gratification, making the human touch increasingly more scarce.
Hence, businesses can no longer afford to be faceless entities. To compete and differentiate, they need to connect and engage with the audience on a much deeper level than seen before. That's when the appearance of brand strategy comes into play.
This article is the perfect reference for anyone who wants actionable steps to make a brand through strategy.
Table of contents:
To understand the issues around brand strategy, we need to clear up some basic definitions first in terms of:
In fact, these terms are not something new in marketing. Still, many business owners are so engrossed in day-to-day business operations without ever considering how their brands are developing in consumers' minds.
What is a brand?
Many businesses are self-confessed as brands. Several even use the word "Brand" to describe some of their missions towards customers and the community. Let's take examples of some vast brands' mission statements:
"By creating joyful moment through our delicious and nourishing products and unique brand experiences" (Pepsico's statement)

"The Adidas Groups strives to be the global leader in the sporting goods industry…We are committed to continuously strengthening our brands and products to improve our competitive position" (Adidas's statement)
So exactly, what does the term "brand" stand for?
A brand is defined by a customer's overall perception of that business. It basically is how people evaluate and identify a company in the marketplace.
What is brand building?
Brand building is the process when a business generate its awareness using direct strategies and campaigns via 3 phases:
Brand strategy: Outline a brand's values, customers, unique characteristics, attributes and so that the marketing team can make unified decision to compete and grow the business in the long-term

Brand identity: Define how your business will be like in consumers' eyes and differentiate yourself from other competitors via the brand's visual identity (logo, color, website design, content, packaging, etc.)

Brand marketing: Ways a business increase their brand's exposure to the community and customers via strategic communication
Basically, brand building is perceived as a complicated task that requires long periods. It can take you months and years to build and achieve the final goal of creating a lasting brand image in the marketplace.
Brand vs. Brand Building
From a marketing perspective, a brand is more than just a name, logo, and product (all the business's tangible attributes). It's the holistic reputation of a whole company (the intangible asset) and connects emotion to the audiences.
We can't control completely what people think about us. Still, businesses can shape the brand perception in consumers' minds via specific tangible attributes like visuals, messaging, products, and actions.
When you have that thought in mind, it means that you're in the initial stages of building a brand and ready to grow up.
Brand strategy definition
In the long process of brand building, brand strategy is the goal of a business for how consumers want consumers to feel about them. This feeling connection will be established based on 3 aspects:
How the business's products/ services can benefit and solve the target customers' problems

The difference between business' solutions and other competitors in the marketplace

How that value proposition can bring the audiences in a way that makes them feel connected
In a nutshell, brand strategy is the procedure of a business creating value for its customers, including everything from what buyers know, feel and experience about the brand altogether.
In a world when products are not the only thing consumers care about, brand building is the game-changing factor for businesses in the long-term.
What's a brand strategy for?
Good branding has the power to tap into the emotional and self-expressive benefits sought by the target audience.
Brand strategy delivers specific goals and tactics to guide business decisions till creating that special emotional connection. It is the foundational piece for building a successful brand since it draws out:
Business's brand objective: What that business wants to become in consumers' perception

Detailed tactics: Which marketing approaches and tactics the company can implement to get its desired results
This way, you create a coherent and consistent brand image in the customers' hearts and minds. To make a brand strategy competitive, having yourself a strong knowledge base of branding is necessary.
Why do we need to make a brand strategy?
As such, branding delivers a huge opportunity for a far more prosperous relationship with the target audiences. That depth and breadth of relationship, in turn, create significant economic value for the business in the long run.
Furthermore, by cultivating loyal advocates via well-defined brand strategies, you can even unnecessarily marketing budget as well as know well to use them properly.
Look at the success of strong brands like Coca-Cola, Apple, Adidas, or Samsung, who achieve a substantial premium in mergers and acquisitions. The power of those names is the proof of branding towards success.
Outline of a complete brand strategy
A brand strategy can be difficult to define. Still, you can make a brand strategy by encompassing and visualizing it by answering 4 questions:
What does your brand stand for?

Which promises your brand makes to customers and the community?

Which personality your brand wants to convey through marketing campaigns consistently?

How do you want your brand image to be different from other brands in the marketplaces?
To achieve the answers for the above issues, your brand strategy needs to go through 4 elements:
Brand value (purpose, vision, mission)

Competitor research

Target audience

Brand attributes (Brand voice, message & story)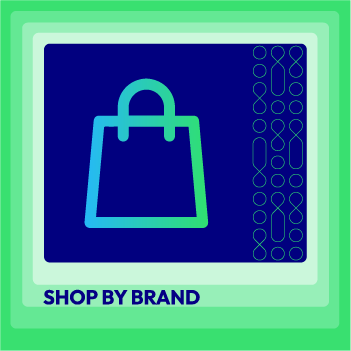 Enable customers to buy from their favorite brands effortlessly
Check it out!
3 Steps to make a brand strategy
Now, let's dive in actionable steps to make a brand strategy!
Step 1: Develop branding prerequisites
Identify the target audience: Who are you for?
Understanding the wants and needs of consumers is essential. We can see a clear power shift between brand and customer during the economic downturn in the late 19th century.
To make a brand strategy that's practical and comprehensive, you need to define precisely your target market, starting with their psychological and demographic, for instance:
Some demographic factors:
Age and gender

Their income range and occupations

The geographical location and lifestyle of the target audience

Main interests

Purchasing potential
The key is to get specific. The more detailed your target market is defined, the better you can understand them, thus ultimately unlock the emotional connection.
Most essentially, answering:
What does your audience want? - Their pain points and challenges

Then, what can you do to get rid of target customers' existing issues?
Careful market research can help you discover customers' needs and interests in order to nurture your brand images properly from the very beginning.
Winning brands are those who understand and implement the customer-centric mindset in their organization and development.
Competitor analysis: Who are you against?
Digging deeper into your target audience group is just the first step of a long-term inter-departmental plan for a brand. Knowing your customers is not enough; you need to pay serious attention to your competitors.
Ask yourself the following questions:
Who're your direct competitors

What branding strategies they're employing

Whether your competitors' branding strategies look successful

Their strongness and weakness

In which points can you do better than your competitors (Products, customer service, distribution, selling price, etc.)

What differentiates you from other brands that make people care about your brand
One of the easiest ways to make a brand strategy is to learn from competitors, find out what makes them fail or succeed and modify your approach to compete. Most importantly, to become the best, you need to know who you're competing with.
Step 2: Define your brand
You already gather enough information about your market, including the target market and the extent of competition. You're ready for the 2nd step on how to make a brand strategy - Defining your brand.
In this phase, you need to build a solid foundation for your brand, starting with 4 points:
Brand Purpose (Answering for the Why question): The core reason why your business exists apart from revenue

Brand Vision (Answering for the What question): Show where your company is heading and what position you aspire to take in the market in the upcoming future

Brand Mission (Answering for the How question): A short statement of your brand's purpose describing how your brand can create that future

Brand Values: What principles guide our behavior?
By defining these things, you can open up possibilities to position your brand as a better version of competitors and give the audience a persuasive reason to pick you instead of other brands.
Let's consider differences in mission statements declared by Marriott (a world's top luxury hotel brand) and Candlewood Suites (one of the best budget hotel brand):
"To create and operate a national brand of value-oriented, business-travel hotels that deliver exceptional value to customers and superior profits to franchisees and investors." (Candlewood Suites)

"To become the premier provider and facilitator of leisure & vacation experiences in the world." (Marriott)
It's not difficult to distinguish Marriott's statement and one of Candlewood Suites since the orientation of 2 hotels are so different.
We can see a massive difference in how both brands deliver their value as well as define the development route. Of course, these statements are closely related to each brand's objective.
This stage of setting a brand purpose allows you to keep track of your goals and measure how far you've come during the long process of brand building. Most importantly,
Step 3: Establish the core brand attributes
Once you complete defining your internal brand, now is the time to devise a strategy of conveying your value and mission to the target audience through specific brand attributes.
Visualize them into particular attributes to reach the target audience in reality, including:
Brand personality

Brand voice

Brand visual (logo vs. tagline)

Brand store & Message
Everything from the voice, message, visual, and personality should reflect the mission statement declared above.
How you communicate and display these internal brand values will decide whether or not your initial message is well received.
Brand personality
Brand personality is a framework allowing an organization to shape how the target audience feels about its mission statement, products or services. It will entice positive actions of a specific consumer segment that benefit the firm.
To nail your brand personality successfully, you need to:
Identify and build your business's characteristics that are attractive and relevant to the audience

Based on the suitable characteristics to develop a consistent brand personality, which is powerful enough to entice an intangible emotional connection to customers
An attractive brand personality must be able to represent who that brand's audience is and who they aspire to be.
Let's take Coca-Cola as an excellent example of this term!
By associating themselves with every moment you think of "Happiness," Coca-Cola successfully builds a bubbly, friendly, and fun-loving persona in global consumers' minds. Most importantly, this personality reflects exactly the spirit mentioned in Coca Cola's mission statement:
"To refresh the world in mind, body, and spirit, to inspire moments of optimism and happiness through our brands and actions, and to create value and make a difference."
Brand voice
Much like the importance of brand personality, the brand voice is how you carry and convey brand characteristics to external audiences.
A good brand voice will:
Ensure the uniformity in grammar, tone of voice, and word choices, which go a long way to delivering the brand messages as it's intended

Relevant and attractive to the characteristics of the targeted audience group

Enhance the brand consistency in personality that permeates through all of the business's external-facing communications. Hence, help build brand equity
Creating your unique and consistent brand voice is one way to differentiate yourself from the crowd and empower the brand value strongly in all your content and messages.
Brand visual identity
The first thing that comes to mind when most people think of branding is regularly its logo, colors, typography, and other design elements. Thus, the brand's visual identity is regularly known as the "face" of a brand.
Typically, brand identity will include 6 components:
Logo

Colour palette

Typography

Image style

Iconography

Graphics
As mentioned several times, a brand's strength is determined by its consistency. This goes the same way with brand visual elements. In other words, a prominent visual identity should be purposeful, intuitive, and able to convey a brand's personality.
Most professional bands will have a brand guideline that governs all the design and general look-and-feel of a brand. Its function is to guide and shape all brand content for logo, website, advertisement, and other marketing collateral in a consistent style.
By referring to the brand guide of Spotify, you can somewhat imagine the structure of a complete brand guideline.
Brand Storytelling
What is Apple? It's odd when someone asks you this question simply because Apple is too popular amongst smartphone users with famous products like iPhone, iMac, Macbook, etc.
By definition, Apple is just a technology company that manufactures digital devices as well as develops the software, services to go with.
Basically, Apple is a hardware and software manufacturer. Many companies can do exactly things like Apple in the world. But why does Apple still keep its role as a game-changer in the marketplace?
For years, Apple, through its brand strategy, has told its consumers a story. In which Apple is:
A company that builds products that make the world a better place

Not another run-of-the-mill company selling products at low prices

A brand made unique by its strong commitment to excellence, undying innovation, and quality. The very definition of modern beauty
Though Apple doesn't have an official mission statement on its website at the present, all its press releases, posts, brand voices & messages highlight a consistent brand personality.
You don't have to be a giant like Apple to tell your story. As for Apple, it took more than 40 years to build their prestige successfully.
Use your brand voice to share your brand's history, challenges, successes, and value proposition - Things that differentiate your brand from competitors. Significantly, no other brand can copy yours.
Step 4: Analysis and Optimization
Above are all the essential steps you must walk through in order to make a brand strategy competitively - your brand's backbone leading your brand to the market's top business.
Still, depending on your customers' reaction and the strategy's effectiveness, you may need to change and modify your brand strategy that precisely fits customers' insights. Understanding what's working and what's not to pivot, optimize and improve.
Time to convert your business into a brand
These days, offering customers the best solutions in your category simply isn't enough since we're all in a crowded marketplace with thousands of competitors and millions of content being created every day.
The Internet power has facilitated marketing by making it accessible, but in the midst of this, it increases the difficulty for brands who want to stand out. It's essential to make a brand strategy if your final goal is a sustainable growth.
As a content executive at Mageplaza, Mia Hoang understands the value of content marketing lies in the engagement between the customers and companies. Her wish is to bring a unique voice, different perspectives, and new light for every audience.
Website Support
& Maintenance Services
Make sure your store is not only in good shape but also thriving with a professional team yet at an affordable price.
Get Started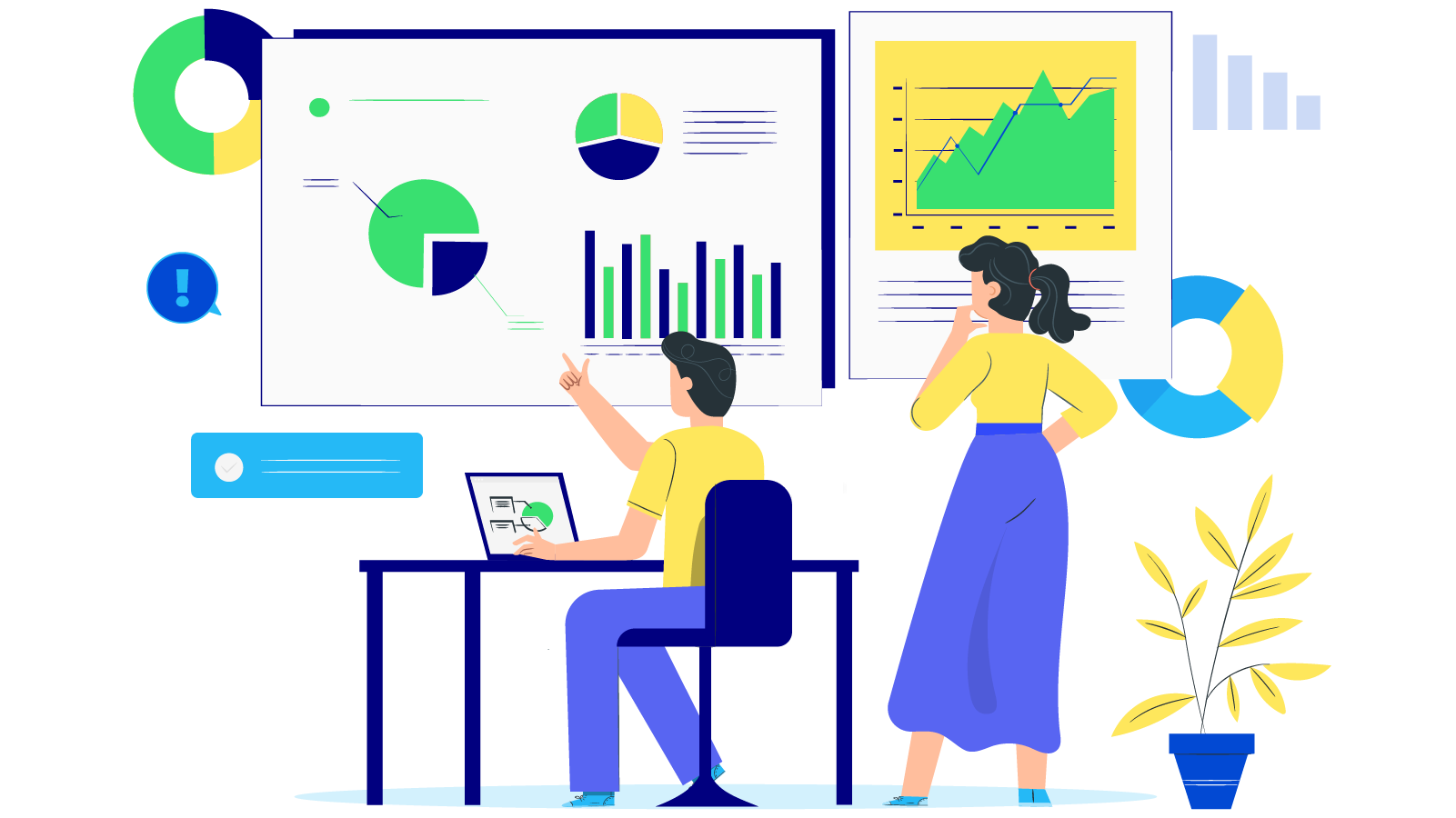 New Posts



Subscribe
Stay in the know
Get special offers on the latest news from Mageplaza.
Earn $10 in reward now!