Disney Marketing Strategy: How They Became Entertainment King
The Most Popular Extension Builder for

Magento 2
With a big catalog of 224+ extensions for your online store
Disney is considered an icon of American brands. With movies, theme parks, television, and radio, not to mention products adored by children and adults across the world, they have invented family entertainment since the release of SteamBoat Willie.
It's impossible to scale to the Walt Disney company's size and scope without a powerful marketing genius. Disney has dominated the marketplace for years by continually adapting its marketing strategy.
This article will go you through some of the famous Disney marketing secrets to make the company successful and prosperous in such a long time.
Table of Contents
Disney Marketing Mix (4Ps) Analysis
The Disney Company's marketing mix (4Ps) is a deciding factor of the company's competitive performance in different industries. The marketing mix is the combination of strategies and tactics used to access the company's target market: Product, Price, Place, and Promotion.
An efficient marketing mix will boost the corporation's competitiveness against other businesses, such as Comcast, Time Warner, Viacom, and Sony. This marketing mix is generally employed in the worldwide operations of Disney and its subsidiaries, like Marvel Studios and Pixar Animation Studios.
This general 4P application is created according to the enterprise's synergistic codependency and its divisions that belong to the Walt Disney Company's corporate structure. Hence, the organization's marketing mix is created based on the different needs of its various operations in the parks and resorts, entertainment and mass media, consumer products, and retail industries.
Product mix
Disney's products are sketched as groups producing the product mix. As an international corporation, the Disney company owns a wide range of product lines in addition to its media and entertainment products. The strategic acquisition of other businesses is an important factor in this diversity of the company's product mix. Disney nows handles such various products under the categorization below:
Media networks (cable, television, and radio programs)
Studio entertainment (direct-to-video content, motion pictures, musical recordings, and stage plays)
Parks and Resorts (Walt Disney World Resort, Disneyland Paris, themed hotels, and others)
Consumer goods & interactive media (books, comic books, magazines, video games, merchandise, and online video content)
Disney's products were earlier available in the media and entertainment industry. Nevertheless, the company has included products in the parks and resorts industry via expansion and diversification and the retail industry via the sale of consumer products in its amusement parks, stores, and other places.
This part of Disney's marketing mix is anticipated to keep growing, alongside strategic refinement in business operations and trends in the international market. For instance, the corporation's future acquisition of other companies could bring in more products and fresh product lines. That way, this part of the marketing mix demonstrates the degree of Disney's business diversification.
Prices and pricing strategies
When it comes to Disney's different industries and markets, this element of the marketing mix includes pricing strategies and corresponding price points, and price ranges that are separately defined according to industry and market conditions. For example, differences in development, saturation, risks, business chances, and other managerial concerns result in multiple pricing strategies in the media and entertainment, parks and resorts, consumer products, and retail market. Disney follows the pricing strategies below for its various product mix:
Market-oriented pricing strategy
Value-based pricing strategy
Disney uses the market-oriented pricing strategy for products like movies, which are priced based on popular industry standards. Meanwhile, the value-based pricing strategy is applied for different products, such as memorabilia at the company's parks and resorts.
Value-based prices are defined based on the actual or perceived value that Disney's products have for the target audience. With this pricing strategy, the multinational business can optimize its prices provided that it retains a robust brand image and powerful marketing campaigns. The strategies in this part of the marketing mix probably skyrocket profit margins, particularly in situations where the company's products have weak substitutes.
Place/ Distribution in Disney's 4P
This marketing mix element describes the places that the company uses to strategically allocate its goods to customers in the entertainment and mass media, consumer products and retail, and parks and resorts markets. The essence of these industries and markets defines the places or venues that Disney chooses to allocate its products.
For instance, the physical nature of merchandise products, like books and magazines, shows that the company needs channels that enable the transport and storage of these products to target the audience in the global market. The product distribution of Disney includes the places below:
Movie theaters
Disney stores (Disney Gallery, Disney Baby, and others)
Mobile apps
Official websites (Go.com and others)
Licensees and other parties (cable, satellite, telecommunications server providers, and more)
The places Disney chooses to allocate its products are ranged, satisfying the diversity of the product mix. This part of the marketing mix is highly based on the types of products provided. For instance, movies are allocated via movie theaters and multinational digital content distribution firms like Apple.
Significantly, licensees and other parties are the groups of places and channels responsible for creating the largest portion of Disney's revenues, like ESPN television programming revenues through cable networks. The system includes 3rd-party and company-owned venues, like theme parks and resorts. That makes the marketing mix a strategic consolidation of businesses for efficiently handling maximum reach via the worldwide market.
Promotion in the marketing mix
This element of the marketing mix involves the company's communication strategies and tactics for the target audience. Disney employs various strategies, depending on the type of product being promoted. Nevertheless, advertising is the most outstanding and readily observed among these strategies, like the case of Marvel movie advertisements.
The business takes control of operational effectiveness in approaching multinational audiences via a combination of international, local, and regional implementations of marketing communications. The marketing communications mix includes some strategies and tactics below:
Advertising
Direct selling
Sponsorship
Sales promotion
Advertising is a traditional strategy and a significant contributor to Disney's marketing communications effectiveness. For example, the company leverages advertisements for its movies and parks, and resorts (particularly for special events and occasions).
The direct selling method involves direct communications with other companies for different opportunities that Disney provides, such as brand exposure in Pixar and Marvel movies and Disneyland parks and resorts.
Moreover, sponsorship also belongs to this marketing mix, referring to the company's sponsoring of different activities, such as community development programs of non-profit organizations. This type of sponsorship markets the company's business and helps handle stakeholders' expectations.
Disney also utilizes sales promotion, which can be seen in its Disney Outlet stores and package deals. Plus, public relations efforts are used to maintain a robust image for the company's brand, which is one of the most crucial in the international market. This part of the marketing mix shows a popular approach that avails of the corporation's appealing products, deep pockets, and network of business partners.
Disney's 4 Main Marketing Strategies
Disney tells stories that resonate and inspire
Disney constitutes one of the most excellent storytellers. Let's take Inside Out as an example. The movie conveys a meaningful lesson on realizing and embracing one's emotions. The company created a collection of memes relevant to existing events and seasons to market the film. Those funny memes seem to be fun and happy at first sight, yet they're very pragmatic. They build a difference and brand touchpoint that is not all commercial.
How can you apply this strategy?
What is the story of your company? What lessons can you teach your customers through the brand's image? Find that out, and you can create stories that influence people as Disney does.
Disney builds Disney World and Disneyland as sacred destinations
Almost all kids will feel excited about going to Disneyland and Walt Disney World. These places can be considered sacred destinations for children across the world, and that is thanks to the interesting experiences Disney can bring to its visitors.
Disneyland and Walt Disney World are experiencing changes continually all year round, adding new themes, events, and other prevailing trends of the temporary time. This strategy triggers a special experience for returning visitors since there's always something new for everyone to enjoy and explore.
For example, the Frozen theme aims at children and adults who love Elsa. And this theme is used until the Frozen hype disappears, then a new theme for other trends will be applied soon.
How can you employ this strategy?
I'm deadly sure that you want your customers to come back, as that is one of the easiest ways to earn money. Hence, you need to make sure that you're offering more than you regularly can. For instance, Disneyland is more than a trip and riding around; it involves intriguing and fun stories. Your company should be more; it should not be basic.
Suppose that your business sells wedding cakes. Make sure that your site is not the basic type, instead make it fun and appealing to selecting the cake. You also can utilize an auto-responder that keeps your customers engaged in the flow of how their cakes would be made.
Disney employs the feeling of nostalgia to reinforce customer loyalty
Disney has generated an emotional impression on the lives of millions of people since its first launch in 1923. Disney had capitalized on the use of nostalgia by reviving old classics like the Jungle Book, which drove $900 million in revenue when it was published in 2016. Exploiting old classic stories with modern technology allows Disney to implement nostalgia in their marketing campaign.
How can you apply this strategy?
If you want to use this strategy for your marketing, your product needs to have a source of nostalgia to exploit. In Harry Potter, the games we play, the food we eat, and the clothes we put on would bring us back to those old times. Tapping into memories can be an effective marketing strategy, and that makes nostalgia-centric campaigns become successful.
Disney always sticks to its themes
It can be said that there's hardly anything unique if Disney appears without themes. The themes help make the magic work. Disney's theme is dreamy, in a simplistic but elegant fashion. Scents are pumped out for every trip to make it more real; Brine for Pirates of the Caribbean; honey is for Winnie-the-Pooh; and their parking lot is called Puma Parking, the Mickey and Friends Parking Structure, etc.
Besides, their actors' autographs for characters are themed in an accurate way. Belle's signature in Disneyland should look the same as the signature of Belle in Disney Tokyo. Their cutlery and doorknobs are formed in the shape of Mickey's head. Everything is themed to make you feel like you enter a whole different world when you visit Disney.
How can you use this strategy?
Every business has its voice, and you need to ensure that your voice can be clearly heard throughout your business. Your About page, typography, and even 404 messages should contain your persona. When people visit your website, they should recognize your persona. Whatever your tone is, please don't switch it up; ensure it's always consistent. Let's offer your audiences multiple ways to understand your persona.
Great Examples of Disney Marketing Campaigns
1. #DreamBigPrincess campaign
Disney's princess culture has become popular in recent years, with some calling out the stereotypical and antiquated tropes of its most prevailing female characters. In response, Disney has taken actions to bring its princess in a more empowering light, leveraging marketing campaigns like its #DreamBigPrincess initiative to do so.
The campaign includes 19 female photographers from 15 different countries, building positive images of strong female role models, such as the youngest female to give a speech at the UN or a surfing champion from Brazil. Disney also contributed $1 to the UN's Girl Up campaign every time one of the images was shared on social networks.
Additionally, the campaign also helped Disney fight any negative stereotyping and shed light on the positive and strong characteristics of its princesses, like the courage of Merida and the touchy nature of Moana.
2. The Jungle Book reboot
Disney has a fantastic ability to perfectly promote its films. The 2016 Jungle Book reboot has a trailer covering no songs, little Baloo, and many moody and scary moments.
Besides, stills and videos were generated highlighting the actors that voiced the characters. Approaching older audiences and parents in this way triggered a large-ranging appeal that kept three weeks at the top of the box office.
3. Mickey Mouse's 90th birthday exhibit
To celebrate the 90th birthday of Mickey Mouse in 2018, Disney opened a stunning immersive art exhibition in his honor. Located in New York City, the 16,000-square-foot interactive museum displayed Mickey-themed artwork from historic and contemporary artists, some installations like an ice-cream shop and a life-size steamboat.
Along with the exhibition, Disney also launched a variety of merchandise collaborations with fashion and footwear brands like Vans and Forever 21 and a capsule collection in its Disney stores.
The popup availed of Mickey's enduring popularity and brought Disney fans a remarkable and highly engaging experience.
4. Disney in the West End pop up
Some Disney products like Aladdin and the Lion King have dominated London's theatreland for several years. In summer 2018, nevertheless, Disney released a popup experience in the capital to grow renewed interest in the shows.
The Disney in the West End popup experience involves a wide range of free everyday events, such as performances from stage make-up masterclasses, cast members, and puppetry demonstrations.
The popup enabled new and loyal fans to experience some Disney magic interestingly, increasing expectations for those with tickets and encouraging those without going ahead and book.
5. Disney Parks and TikTok
It's a great collaboration between 2 famous companies - Disney and Tiktok.
One of the Disney's Halloween marketing ideas is using the famous TikTok's text-to-speech feature. Disney Parks teamed up with TikTok, allowing Disney characters to voice videos, targeting a younger audience subtly and effectively. It's all about meeting your audience where they are, making it a clever, natural marketing move.
Final words
Your brand might not have similar recognition or brand equity that Disney gains, but you still can get cues from the marketing storm caused by the corporation. Determine what separates you from your competitors and let it inspire your upcoming product release.
Website Support
& Maintenance Services
Make sure your store is not only in good shape but also thriving with a professional team yet at an affordable price.
Get Started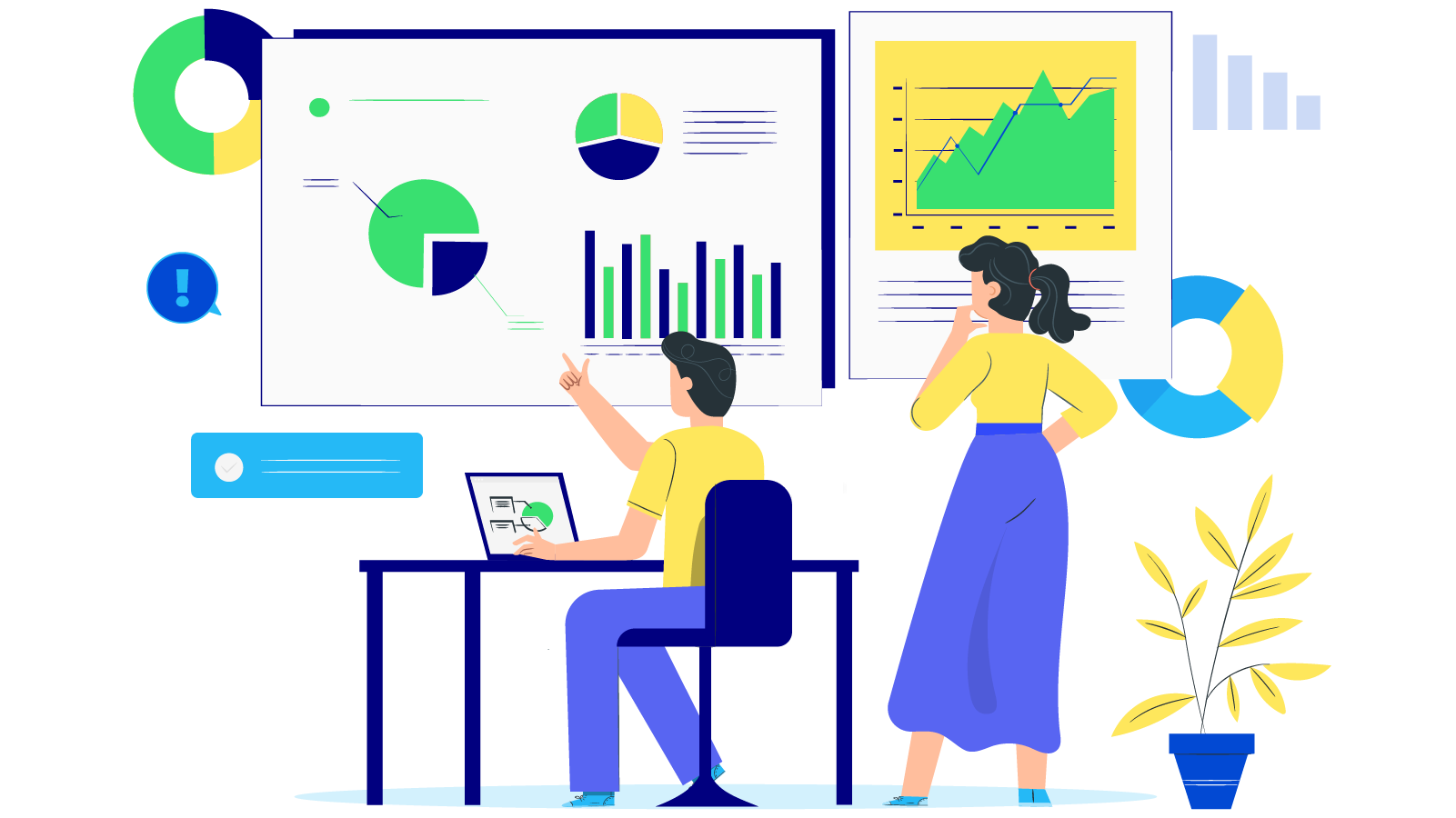 New Posts



Subscribe
Stay in the know
Get special offers on the latest news from Mageplaza.
Earn $10 in reward now!