What is Market Positioning? Strategy, Examples & How to Build one?
The Most Popular Extension Builder for

Magento 2
With a big catalog of 224+ extensions for your online store
Today's business world is featured by high competition among thousands of businesses in the same industry. Modern customers have easier access to information than ever before, making them more discerning. In such an environment, marketing has a significant role in ensuring that businesses develop their market share and stay relevant.
However, the marketing world is considerably different from what it used to be several years back. Businesses that focus on constructing healthy relationships and enhancing customer loyalty must continually maintain a positive brand image. This is usually implemented via the use of promotion, products, and prices in a process called market positioning.
For any business which wants to build a strong brand positioning in a market cluttered with similar products, it is essential to draw an effective positioning strategy. The initial step is to comprehend what positioning is and how you can avail related techniques to make your brand stand out from the crowd.
Table of contents
What is Market Positioning?
Your market position is how your leads and customers are aware of your brand or product, compared to your competition. Therefore, market positioning is the process of proactively building a specific image or identity of your brand to influence customer perception. It's a substantial part of your long-term business strategy.
For instance, let's have a look at the worldwide automobile market. Honda is featured with reliability, safety, and quality at an affordable price. On the other side, Mercedes-Maybach has built its brand and cars as luxury, high-end status symbols. The two brands cater to separate market segments, and both have gained success.
Contemplate how your business will be perceived in the market. What attributes would your target customers associate with your company and products? What makes you special from your competitors? Grasping your current market position is the primary element for you to expand your business.
Why is Market Positioning Important?
Your business has a position on the market, whether you have admitted it or not, your business is already perceived by customers in a specific way. Comprehending or redefining your market positioning is essential to any business, since this opens the chance to separate your brand from its competitors and express your core brand values via your communication mediums.
Today, a lot of sectors are flooded by businesses providing similar goods or services to consumers - this makes it more crucial to ensure your brand sticks out from the competition.
We've collected four reasons to explain why market positioning is essential. Now let's see..
Make you different from your competition
Market positioning enables you to identify your brand and grasp what lies at the very gist of your business proposition. That helps you learn how your business and products should be communicated to the consumer and via what channels.
Apprehending your position in the marketplace will help construct a clear identity in your selected market, showing your exclusive selling points and benefits. If your brand provides a unique product or service which no other companies provide in the market, it is critical that your business values demonstrate that positioning.
Help you make more effective and creative decisions
Clear market positioning enables you to communicate with your consumers and competitors with consistency and confidence. When the brand characteristics and core messages have been built, you can generate creative guidelines to follow.
Understanding your market position can help you grow efficient, on-brand, and relevant campaigns which work with your target audience. This will help you come up with informed business decisions and grow high-impact marketing strategies.
Support storytelling and spread your brand messages
Brand storytelling is an important part of your business proposition evolution - it is the communication you have with your consumers and how you bring your brand values to life.
Once you determine who your audience is and what the core of your brand is, you can start building a meaningful narrative that can resonate via all communication channels.
"Your brand story is the foundation of how you position your company in the market. It's the thread that ties together your messaging, product, and marketing efforts. A well-told brand story captures the essence of who you are and why you're here. It humanizes your company and makes you relatable. It differentiates you from your competitors and establishes the emotional connection that consumers crave." says Denis Ristić, General Manager at AskGamblers.
Increase the chance for conversions
If your customers apprehend your brand, you have a higher chance to persuade them to select your brand over your competitors. Today, clearly conveying your brand personnel, core messages and benefits can be the deciding factor to make a sale. When contemplating the various touchpoints a consumer may interact with your business, you must satisfy your consumers' different needs. Consistency is the key to grab the chance to get the sale.
Say Goodbye to Slow Page Loading
Get Website Performance Audit. Speed it up - earn more sales & customer satisfaction.
Get Website Audit
Find Out The Right Positioning Strategy
An effective positioning strategy depends on a clear understanding of the marketplace you want to compete in. It specifies how your company differs from the competition and the conditions and chances in the market.
A huge mistake that many businesses often make is presuming that position is just a marketing strategy. It should be considered one of the foundations of the company strategy. In short, you cannot promote a product as a high-quality item in your marketing while the product itself cannot support those claims.
Customers can identify a clear positioning strategy - they know whether a business is competing on quality or price. Positioning should be a cohesive endeavor between the business strategy and sales and marketing plans. It's way more than a communication strategy. This is the way the product or service will perform to address customer expectations and the potentials of its positioning. Organizations have to determine their positioning across the value chain, or else communication loses concentration and becomes bewildering.
Market positioning based on price
Positioning your goods or services based on price is correlating your company with competitive pricing. As usual, with a pricing positioning strategy, a business aims to be the cheapest or one of the cheapest in the market, and value will be their position.
For instance, Supermarket chains often possess a house brand with cheap products in various product categories. Their lower logistical and distribution expenses enable them to price their items lower than the competitors, so price-sensitive purchasers will buy their products without discovering the price as they know it is often the cheapest choice.
Besides, companies can position their brands based on price if they can seek a gap in the market at a specific price point. Being the only choice in a specific price range becomes your market position.
Market positioning based on product features
Utilizing product features or advantages as a positioning strategy attaches your brand with a specific feature that benefits consumers.
Let's take an example. In the automobile industry, Honda's position in the market is reliability, Lamborghini's position is performance, and Tesla's position is environmental-friendliness and autonomous capabilities. Brands persistently communicate the most special advantage or feature of the product with customers.
Market positioning based on competition
This strategy refers to using the competition as a reference point for differentiation. Businesses emphasize a primary difference their product or service provides in their marketing to make it special compared to other options.
In addition, businesses can leverage the competition as a reference point to follow the same strategy. Suppose a brand owns a large market share. In that case, their positioning strategy should be appealing to a wide group of consumers, so you can try converting some of their consumers by providing a similar item with similar features at the same price point.
Market positioning based on product use or application
In the customers' minds, high prices will go along with high quality. However, market positioning based on its high quality differs from positioning based on price. The high quality or prestige of products is the main point of communication to encourage customers to buy the products regardless of prices.
Remember that luxury does not always mean high quality, but consumers still assume it is superior, thanks to the brand's reputation.
How to Build a Successful Market Positioning Strategy
Analyze your competition
Before you can define how your products will fit into a market, check who is already there. When you are well aware of your competition and the existing market segmentation, you can recognize gaps that you can fill. There are several questions that help analyze your competition, including:
Who are the current players in your market?
Who are they serving?
What is their market share?
How rapidly are they developing?
What are their advantages and disadvantages?
What makes them outstanding?
How are they promoting their products?
Generate your positioning statement
If you're already familiar with your competition, you need to determine what your brand and products are all about. Your positioning statement shows your commitment to serve your customers and why they should buy from you rather than your enemies. Here are some questions that help you write a positioning statement:
What are you offering to your customers?
Who is your target audience?
What problem are you addressing?
What results will you bring to your consumers?
What are the advantages of your products?
What makes your brand unique?
Grow your unique market position
When you understand more about your business and competition, it's about time to focus on your unique market position. There are some efficient marketing positioning strategies to help ensure your seat at the table. A brand can differentiate its products from the competition based on products, services, images, or personnel.
Differentiating based on products
A brand can use its physical products to distinguish itself from the competition. Even though several companies provide highly standardized products, there might be differentiation in meaning in some cases.
Some products can be highly differentiated, like apartment furniture. In this case, the brand can provide multiple standards or optional features not offered by competitors. Therefore, Delta Airlines provides wider seating and free in-flight telephone use; and Volvo provides novelty and better safety features.
Besides, products can be differentiated based on performance. For example, Whirlpool improves its dishwasher to run more quietly; Procter & Gamble creates Liquid Tide to make clothes cleaner.
Moreover, brands can make their products unique by style and design. Products can be separated based on various attributes such as durability, reliability, consistency, and reparability.
Jaguar cars have a poor reliability record, but a lot of car lovers still pursue them. This is because the customers love the design of Jaguar cars and feel happier when owning a car from this brand.
Differentiating based on personnel
One way of acquiring a competitive benefit is to hire and train better employees than those of competitors. For instance, Singapore Airlines garners an enviable reputation thanks to the grace of its flight attendants.
MacDonald's servers are courteous, IBM people are professional and well-informed, and Disney people are easy-going and optimistic. Personnel differentiation requires the careful and appropriate selection and training of customer-contact employees.
Differentiating based on services
A brand also can differentiate the services that go with the product. Fast and careful shipping can bring a competitive benefit. Deluxe - a check supply company - has established an excellent reputation for delivering replacement checks one day after an order is placed - without being late once in 12 consecutive years.
Let's take a look at IBM - the company is famous for its quality installation service. It delivers all pieces of ordered equipment to the site at one time instead of shipping individual components to wait for others to come.
In addition, repair services can be used to differentiate one brand from another. A number of automobile purchasers will be happy to pay a little for post-purchase repair services. Brands can advance their offers by giving training services to purchasers.
For instance, General Electric sells and installs pricey X-ray equipment in hospitals and shows hospitals' employees how to use the equipment.
Some businesses provide free or paid consulting services such as information, data, and advising services that purchasers may need.
Marketers can explore many other methods of differentiating services that bring more value to their products. They can select from myriad services and can generate new ones to make them different from the competitors.
Differentiating based on company images
Brands also can leverage their images to differentiate them from the competition.
A company image should show the unique benefits and positioning of the product. Building a powerful and special image calls for creativity and effort.
Symbols, logos, signs, and colors are utilized to build a strong brand recognition image differentiation. Plus, a brand can try constructing an image via the types of events it sponsors.
Pepsi, for instance, has associated itself closely with sports events like cricket tournaments.
Live your market positioning
When you find out which position you want to achieve in the new market, you'll need to focus your efforts to reach the goal. Your market position will be the purpose of your localization and marketing attempts. When you translate your products, it's crucial to use the proper tone and style to deliver the right image in your customers' minds. When you select visuals and design, they should exactly reflect the type of brand you want to develop.
Read more:
Some Positioning Errors That a Brand Should Avoid
If a brand highlights more attributes while identifying its position, it may put itself in trouble.
Highlighting too many attributes or claiming to be excellent in various aspects might confuse customers' minds, leading to distrust. This results in a situation called a 'loss of clear positioning' by the marketing specialists.
There are four common positioning errors, including:
Over - Positioning
Under - Positioning
Doubtful Positioning
Confused Positioning
Over Positioning
Over positioning can occur when there is too much concentration on position, ultimately providing the audience a too narrow depiction of the product. This mistake can keep customers away from the product, forming a narrow group of audience that can identify with it. If the target audience is too small, it can reduce the number of potential customers of the product.
Under Positioning
Under-positioning is harmful to a brand or product as marketers do not position it strongly enough. They do not attach the brand/ product with an advantage or competitive edge so that customers identify what exactly makes it special from other competitors. Hence, customers may not have a close connection with a brand and instead go for products from its competitors.
For instance, the Flip video camera was discontinued as they did not build an efficient positioning strategy against mobile video cameras that were simpler to use. Shoppers would not purchase an additional device when they already had one on their mobile phone.
Doubtful Positioning
If customers are suspicious about the merchant's claims, this company has doubtful positioning. It is because of the lack of conformance between the claims and the characters of the product, price, and the company's image.
Confused Positioning
Confused positioning happens as marketers either adjust their position regularly or offer benefits that contradict each other. That makes consumers become confused about what the product actually can benefit them.
Therefore, positioning concentrates on customers' perceptions and preferences about the place a product stays in a specific market. A positioning strategy is fundamentally the design of a marketing program that consists of marketing mix decisions.
Elements of Strategic Market Positioning?
1. Target Audience
Your target audience is the selection of customers you're targeting with your products or services.
They say "the riches are in the niches", which derives from the idea that, even if anybody can use your goods or services, you had better target certain purchasers so that your message can resonate.
One of the quickest ways to determine a target audience is to think through it in terms of a customer persona or ideal buyer.
2. Market Category
A market consists of sellers and purchasers, and a category decides a particular segment of that market. Basically, it's where you compete with other sellers for the share of the category's purchasers.
Whether your market category is grown and strong or you belong to an emerging market or demand, you will need to identify who the purchasers are in the space, where they're looking for products and services, and who presently catches their attention. You would want to discover what your competition provides and how you can position your business against that competition.
3. Customer Pains
Customer pains are the issues your target clientele is facing. Your product or service will focus on offering a solution to address customer pains.
4. Brand Promise
Your brand promise is what your product or service can bring to the users. It's your success if you can resolve their pain or issue in a way that's gratifying to them.
5. Business Identity
Business identity is the characteristics of your brand and consists of both visible factors (logo design) and less visible ones (voices or value). Business identity is one aspect that will differentiate you from the competition and help you acquire engagement from your target audience.
6. Values
Values aim to build the culture of your organization and create an impression with your target customers. They are the intangible mediums with which you conduct your mission and vision.
7. Mission
Your mission covers your brand's goals, aims, and approach.
How to Create a Compelling Market Positioning Statement?
Before you begin writing, let's make sure you have exploited your brand's value proposition. You will want to define your target audience, their pain points, and how your product can meet their requirements.
What's the commitment your brand gives to customers? And how will your brand deliver on that commitment? This is the time to find out aspects of your product or service that stand out from the competition.
When you have a straightforward vision of the value your product offers, it's about time to write the positioning statement.
When building your positioning statement, follow the tips below:
Your business's positioning statement should be brief and succinct. Try to keep your statement no more than three to five sentences.
Make it special and unforgettable
This statement should be exclusive to your brand and the issues you're going to address. When generating your positioning statement, remember to highlight the distinctive qualities of your company.
Stick to your brand's main values
Your brand's positioning statement should exactly express the important values of your business.
Add a promise of what the business delivers to customers
Who does your company cater to? How does your business cater to this group? State who your customers are and how you assist them in your positioning statement.
Show how your brand differs from the competition
A good positioning statement should demonstrate what makes a brand different from its competitors. Emphasize your brand's unique characteristics and how those qualities serve your consumers.
Keep it clear as a guideline
In almost any case, your team should adjust crucial business decisions based on your brand's positioning statement.
The positioning statement should not be static - bear in mind that your statement has room for development as your business evolves and products change.
How Do You Choose Differences to Promote?
How do you pick which difference (s) you should promote to position your brand in customers' frame of reference?
First and foremost, you need to explore alternative positioning platforms. Next, you should compare your relative standing on each of them with your adversaries.
Third, you should identify the significance of enhancing standing on each platform. Then, you anticipate whether you can afford improvements and how quickly you can do that.
The next step is to evaluate your significant competitors' capabilities to enhance standing on each of the identified platforms. That's how you can select which difference(s) you should promote - whether technology, service, quality or anything.
After you have the positioning decision, you should carry out measures to bring it to your target market. And you can communicate your position via marketing mix elements.
For example, you decide to position your product as a high-quality one. You can communicate this by leveraging one of the elements of the marketing mix - the price.
You can show the market an idea that your product is much better because there is a price-quality relationship by offering a high price. Consumers believe the higher-priced brand will offer a quality product.
A brand can be differentiated in numerous ways to get a competitive advantage. However, all differences are not meaningful and valuable. Besides, each difference is probably to increase the company's expense and customer benefits at the same time. Therefore, it is extremely important that the company carefully choose ways to distinguish itself from the competition.
A difference to promote will satisfy the following criteria:
Important: The difference brings a highly valuable benefit to the target audience.
Distinctive: Competitors do not have this difference, or the brand can provide it more distinctively.
Superior: The difference is superior to other ways that consumers might get the same benefit.
Preemptive: Competitors cannot easily copy the difference.
Communicable: The difference is communicable and noticeable to customers.
Profitable: The brand can launch the difference profitably.
Affordable: Customers can pay for the difference.
Some companies have come up with differentiations that failed one or more of these tests. For example, in Singapore, the Westin Stamford Hotel claims that it is the tallest hotel in the world, a distinction that is not crucial to many tourists.
When Do You Need to Reposition Your Brand
Your sales will be the most important sign to show whether your market position is the right one or not. Your customers' awareness of your business and products is not what you expected it to be. Bear in mind that no matter how carefully you prepare your launch into a new market, you can only influence your customers to some degree.
Fortunately, there are various ways to identify what's off with your market position. Ask your customers directly to know for sure. Focus groups, surveys, and interviews are excellent ways to figure out what your customers really want. The outcomes can make you surprised that the assumptions you made about your customers might not be accurate.
Using valuable insights from customer research, you can deal with repositioning your business. This will consist of modifying your marketing messages to precisely reflect the new position that you are finding.
Businesses hardly gain their right positioning on the first try. It is essential for you to learn from your audience's feedback and keep improving your products and marketing accordingly. Your market position is not set in one place but always changing and adaptable.
Final Thoughts
There are no shortcuts in the journey to find out your market position. It would be best if you took time, learned from your audience and competition, and had a deep understanding of your current market. We hope that all the information above will help you identify your position in the market quickly. If you want to share anything related to market positioning, feel free to leave your opinions in the comment section below.
Website Support
& Maintenance Services
Make sure your store is not only in good shape but also thriving with a professional team yet at an affordable price.
Get Started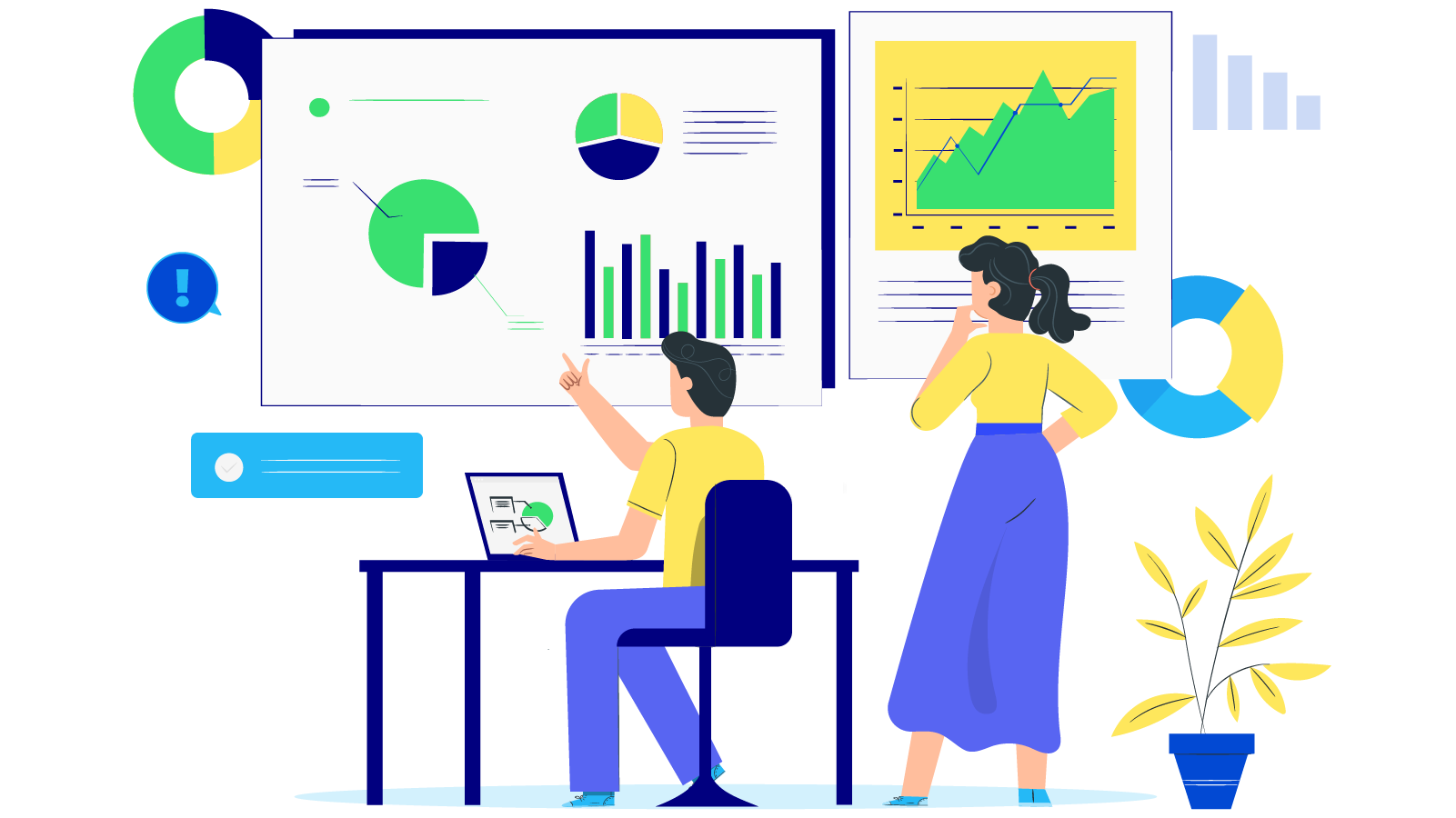 New Posts



Subscribe
Stay in the know
Get special offers on the latest news from Mageplaza.
Earn $10 in reward now!