How To Integrate Email Marketing With A Social Media Strategy?
The Most Popular Extension Builder for

Magento 2
With a big catalog of 224+ extensions for your online store
Table content
Overview
You've heard the debate - whether to go with email marketing and stick with a method that has survived the test of time, or whether to follow the flock into the latest trends and indulge in social media marketing. Where to focus the most energy? Which marketing method should be your go-to?
This article aims to push past this never ending debate of choosing one over the other and instead, presents an opportunity to double your reach by joining forces and integrating email marketing with a social media strategy.
The advantages of unification
Studies show that 72% of marketers opt for email marketing while 17% prefer social media. However, with 50% of the world's population now on social media, it becomes imperative to converge a social media strategy with all of your existing means of marketing.
As a matter of fact, whether companies opt for it or not, amalgamation of multiple platforms has already begun from a customer's point of view. More and more people are reaching out to companies on social media platforms to poke them to reply on email or some other platform. You can get ahead of this trend. By replying to customers on social media platforms, you can redirect them to your emails.
Integrating email marketing with a social media strategy will help grow each other's revenue, help exceed each other's conversion goals, and help target your customers in contexts that are more than one. Converging social media marketing principles into email marketing allows your customers to share the email, thus increasing your reach. It can also grow your subscribers list as well as your followers list.
Most successful companies of the day have adopted a holistic approach to their marketing. This allows them to ensure that they are targeting their connections in a manner that seamlessly blends into each platform. This integration gives them the upper hand of consistency and a better customer experience overall.
Starting off
In comparison to email marketing, social media marketing is a relatively new phenomenon. If you're a company that has been proactive in getting a social media team, your first step should be to assess where you already stand with your social media marketing strategies.
It is important to understand which aspects of each marketing format - email and social media respectively - are resonating the most with your client and where exactly are you lacking. This will help you come up with an aimed plan at compiling strategies of email marketing with social media marketing.
Strategies to follow
Using social media to build your email marketing reach
As of 2019, for every $1 you spend on email marketing, you can expect an average return of $42. Due to this cost effective reach, it has remained one of the main means of marketing for B2B businesses in particular. With Avada Email Marketing Automation, businesses can reach a global audience.
Social media is a relatively new phenomenon in the world of marketing. But just as immediately as it has come into the marketing world, it could be just as fleeting. Unlike in email marketing, social media accounts are not owned by the marketers and might be blocked by the platform for a variety of reasons. This is why it is necessary to guide as many subscribers to sign up for your mailing list as you can. Here are the strategies that you can follow for the same.
1. Invite your followers on social media to join your mailing list
There are a number of social media platforms and a ton of ways in which they can be used to enlarge your mailing list. Let's talk about the three main social media giants - Facebook. Instagram and Twitter.
Facebook
Facebook allows users to embed a sign up form on their page. On your main brand account, you can embed a form for mailing list sign up. This can be achieved easily with any HTML app.

Facebook also provides the option of a customizable 'Call to Action' button. On your page, select the 'Create call to action button' option. For a CTA inviting followers to sign up, select 'Sign Up' from the drop down menu. The CTA option will appear on your page.
Twitter
Twitter has come up with the feature of 'Twitter Cards'. When a user clicks on a tweet from your page to expand it, they see an offer and a CTA button. With permission to sign up, the contact information is sent to you which can be accessed through Twitter Ads.
Instagram
Instagram allows the addition of a link in their bio feature. Companies can add a link to their sign up forms in the bio. They can then curate posts specifically inviting customers to sign up through the link in bio instagram, advertising how they can benefit from the same.
Instagram also allows the feature of a 'Swipe Up' option in stories if you have enough followers on your page. This feature can also be used to link the sign up form and grow your mailing list.
Other than this, companies can use the power of Snapchat to talk about their mailing list and invite followers to join it. A "Swipe up" option is also available here.
LinkedIn can also be used to message contacts to join your mailing list. LinkedIn groups work best for this purpose of gaining the attention of a few like minded contacts and then building connections with them. Or, you can use tools like AeroLeads that help you find emails online. Using AeroLeads, you can search verified business emails of your prospects and leads with their job title, company, website, location, LinkedIn URL and business phone number.
Similarly, companies can use more niche social media platforms like Pinterest to permanently pin a link to sign up for their mailing list.
2. Social media giveaways
The promise of free goodies will never stop attracting crowds. Social media giveaways work on the same principle. You can announce a giveaway on your accounts on all social media platforms and ask people to fill in their email addresses as a way to register. This will allow you to grow your mailing list and increase your reach.
3. Incentives
Companies can use their social media platforms to incentivize their followers to join their mailing lists. These incentives could be in the form of discounts, rewards or added benefits offered to those select people who sign up.
Using email marketing to build your social media reach
More and more people are joining social media everyday. It is a great place to build an identity for your brand that will ultimately help with brand loyalty from your customers. Social media marketing also has high conversion rates, high inbound traffic, improved customer satisfaction and improved search engine rankings.
Social media is a great place to attract a newer, younger audience to your brand. Here are the strategies that you can follow to build a social media reach using your existing email marketing presence.
1. Uploading contact list to social media
Uploading your contacts from your mailing list to your social media will give you an advantage in your marketing strategy. This will allow you to add a face, personality traits and likes and dislikes to the names in your contact list, and help you get a better understanding of your contacts. This will help you better target your audience.
Using the data you gain, you can retarget your contact lost on social media platforms too, creating a consistent and integrated marketing strategy.
2. Add your social media information in your newsletters
In your regular newsletters or in any marketing mails that you send to your audience, you can include links to your social media platforms. For example, options to retweet some information in the mail, pin it, or tag it on social media platforms should be included in emails.
Some of your subscribers might genuinely be unaware of your social media presence. You can add information about where they can follow you, what they can expect from your accounts and how it can be beneficial to them.
This also offers options to your subscribers with respect to where they can reach you and makes it more likely for you to create an impact on your audience.
3. Showcase your live social media feed in emails
Using platforms like Zapier, you can show your live social media feed in emails, such that the clients will be able to see your feed from the day that the email is sent.
Or, if some post of yours has gained a lot of traction in terms of responses, comments, likes and whatnot, you can publicise the same in your newsletters and encourage your subscribers to follow you on social media platforms.
4. Target your audience's FOMO
Exclusivity is an instant eye-catcher. You could announce a members only Facebook Page or Instagram account where only those who have joined the subscriber list for email marketing or only those who have shared a link or gotten their friends to sign up can join.
This works well as a marketing tactic because it targets the 'Fear of Missing Out' in people.
Summary
Both email and social media are a force to be reckoned with in their own rights. While email marketing is a cost effective and long preferred means of getting your message across, social media is where the younger generation has tilted the world to.
In such a case, it has become the need of the hour to integrate email marketing with a social media strategy. Both platforms can work concurrently to serve different contexts to different sections of a company's target audience and grow the overall revenue generation of the business.
Author bio - Anushka: Having inculcated an interest in content writing, I dabble in tech, sales and digital marketing blogs. Dabbling in a wide variety of topics is my forte.
Website Support
& Maintenance Services
Make sure your store is not only in good shape but also thriving with a professional team yet at an affordable price.
Get Started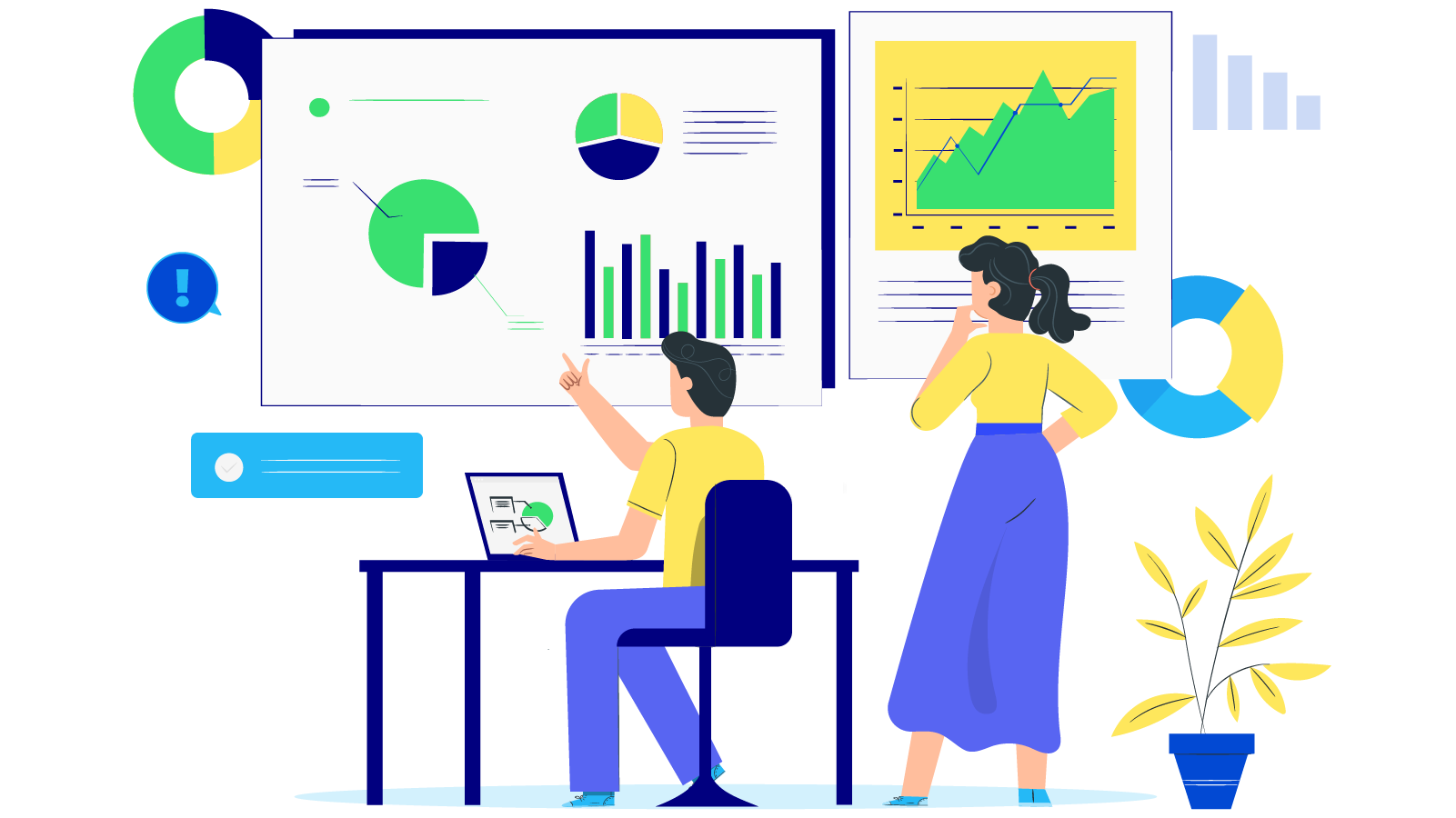 New Posts



Subscribe
Stay in the know
Get special offers on the latest news from Mageplaza.
Earn $10 in reward now!