13 Biggest & Best Magento Website Examples
The Most Popular Extension Builder for

Magento 2
With a big catalog of 224+ extensions for your online store
Magento stays on the list of the most popular e-commerce platforms, with approximately 748,000 websites all over the world until 2021.
The Magento platform provides a cutting-edge codebase, a prominent feature set including B2B functionality, and a remarkable user experience. With a perfect combination of creativity and inspiration, it does wonders to make your e-commerce site stick out from the competition.
Are you still on the fence about choosing the Magento platform, store owners?
Let's have a look at the below list of 13 impressive Magento website examples from major and renowned brands. The list is created based on their load speed, structure, navigation, UX, and mobile responsiveness.
Table of contents
Why Should You Choose Magento?
1. It's 100% open-source
This means developers can edit the source code and include specific features and functionalities by adding or building some Magento add-ons and extensions.
2. It's simple to manage
Magento allows you to manage different stores from one admin panel, saving you a great deal of time and effort when managing your online sales. It also comes with multi-language and currency features, along with worldwide support, shipping, and order processing.
3. It's scalable
Store owners can scale Magento into whatever they want it to be. Whether you're a startup business or a major enterprise, Magento will satisfy your requirements thanks to its superb flexibility.
4. It's user-friendly
The Magento layout brings clear site navigation, zoom-in ability, and product reviews. Products in your store can be replaced with ease, bringing your shoppers a seamless buying experience.
5. It supports mobile commerce
Mobile is now anticipated to account for the majority of online purchases. Therefore, if you're not mobile-friendly and are contemplating switching to a new platform, both the Magento Community and Enterprise versions provide a smooth mobile shopping experience throughout different web browsers and devices.
6. It offers security and payment options
Store owners can easily implement SSL security and a dedicated IP via Magento, making your shoppers feel safe when purchasing on the Internet. Besides, the platform also enables you to accept various payment methods.
Mageplaza helps identify any flaws & weaknesses in your website and fix them before they start costing you a fortune.
Explore More
7. It provides great integration with 3rd-party services
Magento lets you integrate with any third-party extensions, plug-ins, or applications to enhance your online store, including marketing automation, shipping providers, payment gateways, and tag management tools. Notably, you can integrate tools like Google Base, Google Analytics, and Google checkout, which will help keep tabs on your customers and sales.
Related Posts:
8. It supports search engine optimization
Earning traffic via search engines is among the best ways to get a return on your investment. Magento 2 SEO optimize by letting you generate URLs, tags, and descriptions with relevant keywords. Magento not only can grow inbound traffic but also has robust tools to improve conversion optimization and average order values, such as cross-sells and up-sells.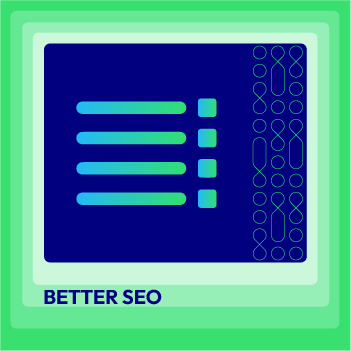 Drive more traffic to your online store and boost your rank on search engines
Check it out!
13 Stunning Magento Website Examples
1. Big Bus Tours
Big Bus Tours offers "hop-on, hop-off" bus tours in 10 different cities throughout four continents. Its Magento website, which was published in late 2016, comes with a smooth user experience and clear-cut navigation that makes it simple to discover its products and services.
The tour company needed to launch across 18 international websites with a content-rich, mobile-first, and full-responsive website that could serve B2B and B2C on a global scale, and so Magento Commerce (Adobe Commerce) was a perfect choice.
After the launch, the brand experienced its best-ever Easter period, with a mind-boggling 65% increase year-on-year and conversion rates of up to 50%.
2. Land Rover
Although Land Rover is well-known as a brand that specializes in the most praised SUVs and all-terrain vehicles, they own a site that provides different stocks in the form of apparel for men, women, and kids. It also offers gifts and other stuff, for instance, travel mugs, stylish keyrings, baseball caps, etc.
To ensure slick performance in online stores, they switched their web store to Magento 2 and added it to their key website. This enabled them to display exclusive deals and products in carousel pictures with a white background.
The site's modern layout, elegant design, and clear navigation go perfectly with its brand name. The checkout procedure of their page is transparent and simple enough to boost the digital customer experience.
3. toom
toom constitutes to be one of the largest DIY and home refurbishment retailers in Germany. Its Magento Commerce site was released in 2018 with the goal of developing its online presence, escalating its click-and-collect revenue, and giving toom the capability to sell products online for the first time.
What's remarkable about the toom website is the ease with which you can seek across toom's tremendous stock and product categories, which you can sort by relevance and price range.
The toom team leveraged Magento's REST API to construct a convenient checkout experience with ReactJS. Moreover, they improved their Magento site to satisfy toom's complex and various stock and pricing models, with multiple stock and prices throughout multiple markets.
4. Sigma Beauty
The beauty innovator Sigma Beauty decided to rebrand their whole website in 2018. Their existing platform was not functional enough to reach their aggressive revenue goals in the upcoming years.
Sigma Beauty needed a scalable platform so that they could market fast and construct an interesting experience for both beauty enthusiasts and worldwide retailers. And they went for Magento 2 for rebranding both their B2B and B2C online experiences.
With the new B2C website, they decreased load times to 3+ seconds quicker, and the advanced site performance allowed images to render faster.
To simplify the online experience for their B2B buyers, the brand provided various prices on different storefronts, which could be controlled from one admin panel. This boosted customer experience makes Sigma Beauty's customers engaged and decreases bound rates effectively.
5. Cox & Cox
The swiftly-developing online homeware, textiles, and furniture retailer recognized that they needed to update their Magento Commerce 1 to adapt their progress.
To optimize their online store, Cox & Cox required a flexible, potent platform crammed with features. The brand chose to move to Magento Commerce 2 in August, 2016. While updating their technologies, the company can capitalize on the new web design simultaneously.
With visual, well-structured navigation and streamlined Magento 2 checkout, the website makes it simpler to use and navigate while displaying stunning imagery. Markedly, the brand new site witnessed a boost in average session duration and a 36.5% increase in pages per session.
6. Graze
A renowned UK healthy snack company, Graze built an online shop in beta, which went public the week Magento Commerce was officially released.
The theme of their website concentrates on making a powerful presence, and they create networks of similarly invested individuals around the brand. There are numerous striking practices for operating a helpful Magento web development that sticks out. That is because of their strong sense of identity, commitment to brand exclusivity, and image-concentrated method to e-commerce.
Graze store is highly appreciated for its landing page, consistent navigation, and high speed with Magento 2. It is tailored to ensure quick load times than previous iterations.
7. The Irish Store
The Irish Store offers the most amazing Irish items online by generating a desire for purchasing among customers. The site even sells a commitment to nurture and market the local sellers and creators of high-quality Irish items.
The Irish store was acclaimed as the best Magento 2 platform in 2017. The online store employs the Realex payment extension, which allows their shoppers to make payment for purchased items without exiting the checkout page.
What's more, this spectacular Magento 2 e-commerce site provides an explicit navigation menu listed in their category pages to facilitate shoppers in seeking products with ease.
8. Lladró
Lladró is a Spanish porcelain company concentrating on hand-crafted figurines. In 2018, it had the demand of expanding its international digital presence, and naturally Magento came as the first selection thanks to the platform's incredible scalability and flexibility.
To reach the goal of growing revenue via superior shopping experiences, the company attempted to introduce new features and enhance the existing checkout flow. Consequently, with the launch of the improved gallery, optimized product pages, and friction-free checkout flow, the new website was considered a typical case study of experience-driven commerce.
The brand saw a 27% rise in online revenue and a 44% increase in online conversion in the first nine months since the new website went live. In addition, as mobile will be the dominator in the future, the site implemented some advancements on the mobile shopping experience and observed mobile revenue climbing by 18%.
The achievements of Lladró do not end like that, of course. The website also realized that their marketing department needs less time managing the product catalog and website. Plus, it's much easier for the team to handle content management because the majority of the routine work has now been done automatically.
9. The New Craftsmen
Compared to other websites, The New Craftsmen's vision is distinct: offering their crafts to the forefront of the user experience and showing off their remarkable works in the smallest detail. The quality of crafts from The New Craftsmen is contributed by not only the products but also the inspiration and processes, stories behind them.
To make all this possible, Magento 2 was selected as a strong foundation for their slick, offline-available customer journey. Besides, an omnichannel approach was also adopted to boost growth and raise the awareness of the workshop and events.
Since its Magento 2 site was built in 2018, the company went from success to success; their profits and overall customer satisfaction both soared and have no sign of dwindling.
10. Tom Dixon
Tom Dixon, a famous British furniture designer, was going to create an e-commerce site that could visually showcase the brand while offering an awesome customer experience. Magento Commerce 2 supported the brand's passion and creativity and applied it to the online presence.
Quality imagery and content upgrade the look of the website, which is set up around specific customer experiences - Shop, Spaces, and Stories.
First, "Shop" was tailored with the idea that shoppers should never get too far from product information and their shopping cart.
Second, "Spaces" was generated with the idea that interior designers and shoppers want to view items in restaurants, offices, hotels, and bars. With the aid of Magento Commerce, the company established its own version of Pinterest to showcase the products in real-world spaces.
Lastly, "Stories" is a smart and fresh way to handle customary brand-focused blogs, motivated by customer need for rich content that puts products into context.
The overall impact enabled Tom Dixon to create a wonderful shopping experience that let their customer drench themselves in each family of products and material groups.
11. Bulk Powders
The British-based company required a platform to expand dozens of global stores and facilitate their international domination with various languages and currencies while bringing the ideal customer experience, even during peak times.
Moving to Magento Commerce 2, Bulk Powders creates new web stores in multiple locations: Portugal, Germany, Spain, France, Poland, the Netherlands, Ireland, and Sweden. Upgradation to the Adobe Commerce environment has brought the webstore the capability to address unexpected demand, ensuring a lightning-fast experience no matter what visitor volume in any territory.
Since the upgrade, the company has observed a considerable year-over-year lift in conversions.
12. Catbird
Catbird's jewelry has always been seen wearing on celebrities, also called "the go-to for cool-girl jewelry". Nevertheless, Catbird had difficulties in offering a comfortable experience for mobile customers.
Their earlier Magento 1 website - while functional - was not flexible enough for their ultimate aim of creating a sleek yet fun and functional mobile commerce experience. Therefore, of course, they chose Magento Commerce 2 for an excellent and seamless online shopping experience.
After the new website went live, the on-site shopping experience for mobile users was really improved. The new navigation is more simplified and clear-cut while still highlighting media content which is their key selling point. Additionally, it's also easy to checkout with Magento 2, as Catbird customers now have more options to Instant Checkout, or pay with different payment gateways.
With such changes, the brand did witness major changes in overall conversion rates (17%) - and particularly for the mobile frontend, the brand saw a surprisingly 39% surge in mobile revenue, convincing that the campaign was in the right direction.
13. Boodles
For Boodles - a long-history jewelry company, it's a must to catch up with modern trends and the newest technology. Their existing platform was keeping Boodles back and didn't facilitate an omnichannel experience.
The brand new site was required to connect the Boodles in-store and online experience, making it simpler for shoppers to find specific items online and arrange an in-store appointment to store staff. Hence, all boiled down to Boodles migrating to Magento 2 Open Source platform.
The migration would support a mobile-responsive brand redesign while increasing site speed and enabling Boodles to step into international markets. In addition, Magento 2 encourages Boodles users to view high-value jewelry online and set an appointment for an in-store view.
Learn more:
Conclusion
Now you see, there are a wide number of successful brands choosing the Magento platform. So Magento might become the perfect choice for upscaling your e-commerce business.
We're here making every effort to help you build a stunning website on the Magento platform or extend the default functionality with the aid of our 233+ Magento 2 extensions.
If you know any brand worth being on the best Magento websites list, please drop a recommendation below in the comment box.
Website Support
& Maintenance Services
Make sure your store is not only in good shape but also thriving with a professional team yet at an affordable price.
Get Started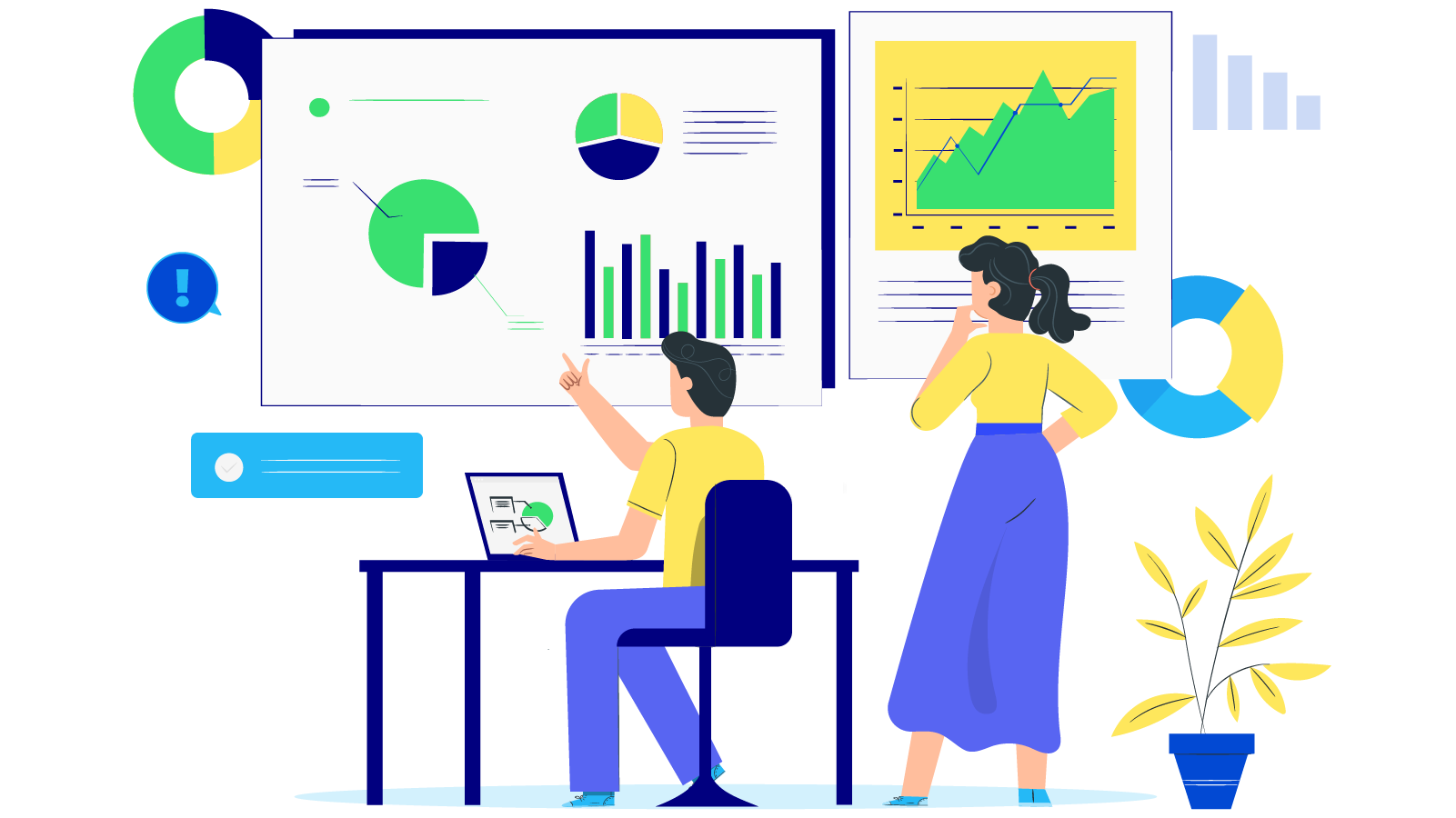 New Posts



Subscribe
Stay in the know
Get special offers on the latest news from Mageplaza.
Earn $10 in reward now!