10 Best E-commerce Websites Using Hyva for Magento 2
Experienced E-commerce Agency for

Magento/ Adobe Commerce/ Shopify/ Shopware

Development
With the ever-growing demand for seamless online shopping experiences, e-commerce platforms like Magento 2 have gained significant popularity. What's truly fascinating is the rising trend of Hyva Magento theme adoption among e-commerce entrepreneurs and developers.
Magento 2 based e-commerce website can increase more than 140% revenue and more than 50% conversion rate thanks to adopting Hyva theme for their website. Today, we will explore how they achieved these impressive figures and 10 e-commerce websites that have harnessed the power of the Hyva theme for Magento 2.
Let's embark on a journey through innovation and design, exploring the exciting realm where Hyva theme meets Magento 2!
Table of Contents:
What is Hyva Magento 2?
Hyva is a popular name recently in discussions about Magento 2 themes, known as a superior solution for a convenient and fast e-commerce website. With Hyva, sellers say they were able to build their Magento 2 store in less time and on a much lower budget.
Although it costs little, Hyva's quality is not only poor but also superior to many other traditional themes. Hyva provides users with a smooth and lightning-fast web browsing experience, helping to reduce page abandonment rates and increase website conversion rates many times over.
Read more: All You Need To Know About Hyva Theme for Magento 2 [2023 Updated]
Hyva Magento Usage Statistics
Although it is an emerging name in the Magento community, Hyva has proven its appeal by continuously achieving impressive achievements.
As of September 2023, there were 2,371 vendors using Hyva Magento for their e-commerce websites
Hyva is compatible with more than 129 modules available on Magento, and 230 module developers have published Hyva-compatible versions of their modules. This number is constantly increasing, proving the strong growth of this theme in the developer community.
There are 5 out of 40 winners of the 2023 Shopping Awards, an award program for the best online store in the Netherlands, using the Hyva theme as their front-end solution.
The differences of Hyva Magento 2
Willem and Wigman built Hyva with the goal of bringing previously unheard-of experiences to store owners and website visitors. Therefore, they took unprecedented bold steps to achieve their goals. And miraculously, these steps brought them success.
Innovative features you can experience with Hyva Magento include:
Written from the ground up: Hyva was built from the ground up by its original developers, eliminating the use of space-hungry and complex resources like JavaScript, Style sheets, and RequireJS. The sample files including XML and PHTML are all rewritten with greatly simplified code pages. This helps Hyva implement its functionality and design into Tailwind CSS and AlpineJS, two cutting-edge technologies included in Hyva.
The result is the super-fast loading speed of Hyva websites, bringing an unprecedented experience to users, especially for online shopping enthusiasts.
Maintaining the XML layout system: although implemented from the beginning, Hyva still retains the XML layout system, so you may feel that this interface is quite familiar and easy to use. Hyva is said to be ready to replace Luma, a free interface that has been familiar to many shop owners and developers for many years but is quite heavy and time-consuming.
Developer-friendly: Additionally, Hyva uses developer-friendly technology, meaning developers can also work on the front end, making their use of Hyva much easier.
Optimized for SEOs: All the changes and improvements to Hyva give this Magento theme a speed advantage, giving it a perfect score in every Lighthouse category. You should know that a Luma website needs to meet more than 250 requirements to score high in these categories. This makes Hyva a rising star in the community of developers working to improve website speed.
Points To Note When Using Hyva Magento Theme
Although it brings many outstanding advantages, Hyva also has a few points that you need to keep in mind when choosing to use this theme for your Magento 2 store.
The one-time purchase cost is €1000, excluding tax. This price may make you think twice, but trust me, you will find what you get is worth it!
Hyva is not compatible with many modules on the market because it removes the old Magento architecture. However, module developers are very actively upgrading their modules to be compatible with Hyva due to its current popularity.
Your current theme needs to be rebuilt to be compatible with Hyva.
Hyva theme is only compatible with Magento 2.4 and above. However, this also makes Hyva's user experience optimized.
Hyva Magento 2 does not currently come with the new Magento payment feature. However, all your existing payment gateways will still work normally.
Considering all the limitations and limitless potential that Hyva theme offers, it is still a worthy investment for Magento 2 stores with the ability to optimize customer experience and increase conversion rates.
10 Best Cases of Magento Store Using Hyva Theme
Citizen Watch UK's journey with the Hyva theme for Magento 2 has been nothing short of remarkable. By embracing Hyva's sleek and modern designs, Citizen Watch's website underwent a transformation that deeply resonated with its discerning audience of luxury watch and jewelry enthusiasts.
The results speak volumes: since the launch of their new website with Hyva on August 24, 2022, Citizen Watch UK has witnessed a surge in online success.

Hyva's optimization for speed and mobile responsiveness played a pivotal role in this success, catering to the needs of mobile shoppers, a significant portion of Citizen Watch's customer base. With these outstanding results, it's clear why Foundation Commerce recommended the adoption of Hyva in the first place.
Citizen Watch UK's collaboration with Hyva has not only enhanced their digital presence but also substantially improved their online revenue, solidifying their position in the competitive luxury watch and jewelry market.
The migration from PWA to Hyva has brought about a remarkable transformation for the Sophie Conran online store, resulting in a significant boost in revenue and performance. Sophie Conran, a prominent name in the homeware industry, sought to address the challenges they faced with their previous setup and the need for improved site performance and maintenance efficiency.
The transition to Hyva Themes delivered impressive results for the business:

For developers, the transition to Hyva brought ease and efficiency to their workflow. Working with Tailwind and Alpine libraries simplified development, eliminating the need for complex tools like Knockout, RequireJS, and LESS. This not only made development smoother but also saved valuable time.
The migration to Hyva Themes allowed Sophie Conran to harness the power of a monolithic tech stack while maintaining high performance, making it a cost-effective and efficient choice. The project was executed seamlessly, providing a stress-free experience for both the business and its customers.
Hyvä, in partnership with Monsoon Consulting, has brought significant benefits to the Dublin Academy of Education's website, which specializes in offering high-end tutorial classes for students sitting state exams in Ireland.
The Hyvä migration has led to an overall enhancement of the user experience on the website. It has simplified complex booking and discounting processes, enabled faster bookings, displayed discounts across the site, and provided more transparency on course locations. 
Here are the key advantages that the Hyvä migration has provided:

The website now offers a more consistent brand look and feel across all channels, aligning with the Dublin Academy of Education's brand values and positioning, and building trust and loyalty among users. 
With Hyvä, the website has become more flexible in offering upsells and mix-and-match options. This flexibility is essential for catering to the diverse needs of students and prospects.
Hyvä has brought substantial benefits to the Adopt Parfums website, resulting in a remarkable transformation and improved performance. 

Hyvä played a crucial role in enabling this growth by improving website performance and user experience, boosting the website's e-commerce and overall revenue. The migration to Hyvä led to a tenfold improvement in website performance. Scores on Google Lighthouse and Core Web Vitals significantly improved, with the homepage achieving a 100 score.
Hyvä's ability to load every page very quickly had a positive impact on the website's user experience, particularly for mobile users (over 80% of traffic). This resulted in reduced bounce rates, lower page abandonment, and improved user satisfaction, especially for those with slower internet connections.
By choosing Hyvä, Adopt Parfums saved on development costs and resources. The platform delivered results swiftly, allowing for rapid growth without extensive development efforts.
Livim, a family company founded in 1899, is a German B2C retailer specializing in home and garden furniture. They offer affordable made-to-order furniture pieces and have been operating online since 2016.
Hyvä has brought significant benefits to the Livim website, resulting in substantial growth and improved performance. Livim experienced an impressive increase in eCommerce sales after migrating to Hyvä. This substantial growth contributed to the company's overall success.

The fast-loading pages and superior website performance directly impacted the shop's SEO ranking. This helped in driving more organic traffic and improving findability on Google search.
Hyvä's implementation allowed for the removal of various third-party extensions and continuous refactoring, reducing technical debt. This improved the system's maintenance and adaptability, enabling faster development of new features and easier implementation of Magento updates.
Barr Display is a US-based B2B merchant specializing in fixtures and equipment for retail stores. They have a strong presence in the market, with four showrooms and nine pickup locations across the USA.
Barr Display was facing a continuous decline in organic ranking and traffic, along with increased paid ad costs. Hyvä played a crucial role in preventing further declines and helping Barr Display recover from this challenging situation.
After implementing Hyvä, Barr Display experienced immediate improvements in website performance:

Hyvä provided a cost-effective solution by simplifying the web development process. By focusing on replacing the current front-end with Hyvä without additional feature development or UI/UX changes, Barr Display was able to act quickly and efficiently.
Barr Display's web vitals score significantly improved with Hyvä, making Google and customers happy. This improvement in SEO performance is expected to boost organic and paid search results.
Megadental is a prominent B2B health supplier for dentists based in France. They operate as part of a USD 10 billion corporation listed on the NASDAQ, with an annual online revenue of approximately €30 million. Since their first launched website in 2000, they have continuously developed and expanded their e-commerce capabilities to cater to the needs of their customers, particularly dentists in France.
Following the launch of their new website with Hyvä in August 2022, Megadental experienced impressive results.

Hyvä significantly improved the website's performance. The average page loading time was reduced from 5 seconds to just 2.3 seconds, resulting in a smoother and faster user experience.
Megadental relies on SEO as a primary source of website traffic. By choosing Hyvä and focusing on website performance, they saw substantial improvements in website traffic every month, helping them maintain a strong online presence.
Despite the increase in website traffic and performance improvements, Megadental managed to decrease its server resource needs by 25%. This represents cost savings and resource efficiency.
Ivel Valley, a family-owned farm-based business in Bedfordshire, UK, specializing in homemade suet treats and bird seed mixes, experienced remarkable improvements in their online presence with the implementation of Hyvä Themes.
Their previous outdated website received a complete transformation, resulting in exceptional outcomes:

The new website powered by Hyvä Themes achieved a staggering 330% increase in page speed, making it significantly faster and more responsive. Load times were reduced to under 1.5 seconds, providing users with a seamless and quick browsing experience.
The most impressive result was a substantial 68.12% boost in revenue since the launch of the new website, demonstrating the tangible impact of Hyvä Themes on business performance.
9. SDS London
SDS London, a company specializing in Architectural Ironmongery since 1986, sought to improve their online presence and efficiently showcase their work. They faced performance issues with their existing theme, prompting the need for a solution.
The solution came in the form of the Hyvä theme, which provided SDS London with an exceptional front-end for their e-commerce website. This theme enabled them to completely revamp their website, resulting in improved performance and efficiency.
With Hyvä, they now have more time to focus on creating and publishing the content they desire, ultimately benefiting their online presence and customer experience.
KES Lighting & Home, a prominent UK-based home lighting company with over 35 years of experience, sought to enhance their existing Magento 2 e-commerce site's front-end. They had three primary requirements: a rebrand to convey a luxury, high-end aesthetic, an expansion of their product catalog to include homeware, and a lightning-fast website in anticipation of Google's algorithm update.
To achieve these goals, they collaborated closely with Hyvä Themes to redesign and redevelop their entire website. They have achieved significant improvements since the integration.

Hyvä Themes allowed them to create a bespoke e-commerce site with a strong emphasis on performance. Custom extensions, such as an Instagram feed and layered navigation, were developed to meet their specific needs. Additionally, a one-step checkout extension was implemented to optimize the checkout process.
Hyvä Themes significantly expedited the development process, enabling them to launch the site in a much shorter timeframe than what a standard Magento 2 front-end would have required. This allowed KES Lighting & Home to quickly achieve its rebranding and product expansion goals while ensuring an exceptional user experience.
Take Hyva Magento's Ultimate Advantages Today
If you are interested in applying the Hyva theme to your e-commerce website and enjoying the superior advantages it brings, but you don't know where to start, then Mageplaza's here to help you out!
They are a renowned provider of comprehensive e-commerce solutions, specializing in the development and integration of Hyvä themes for online stores built on the Magento 2 platform. With a strong commitment to enhancing the performance, user experience, and aesthetics of e-commerce websites, Mageplaza offers a range of services tailored to businesses seeking to leverage the power of Hyvä Themes.
Their team of experienced developers and designers collaborates closely with clients to create and implement Hyvä themes that transform the front-end of Magento 2 websites and will deliver infinite high-quality services, including:
Custom Hyvä Theme Development: Mageplaza specializes in crafting tailor-made Hyvä themes for Magento 2 e-commerce sites, enhancing both design and functionality.
Performance Enhancement: Mageplaza's Hyvä themes ensure lightning-fast page load times, offering a seamless shopping experience.
Responsive Design: They create themes that adapt seamlessly to all devices, optimizing mobile shopping experiences.
Extension Integration: Mageplaza integrates custom extensions to enhance website capabilities.
Streamlined Checkout: They offer one-step checkout solutions for a smoother buying process.
SEO Optimization: Mageplaza ensures websites are search engine friendly.
Scalability: Their themes support business growth and expanding product catalogs.
Cross-Browser Compatibility: Websites work consistently across various browsers.
Ongoing Support: Dedicated customer support and maintenance services are available.
E-commerce Expertise: With extensive e-commerce knowledge, Mageplaza offers valuable insights for online success.
Get In Touch With Mageplaza's Hyva Expertises
Final Verdict
The adoption of the Hyva Magento theme has revolutionized e-commerce websites, propelling them to greater heights of revenue and conversion rates. Ten case studies showcase the transformative power of Hyva Themes, and these success stories reveal its remarkable benefits.
If you're considering integrating Hyva Themes into your Magento 2 website, Mageplaza stands ready to assist. Their comprehensive services, including custom theme development, performance enhancement, and ongoing support, ensure you can leverage the full potential of Hyva Themes for your e-commerce venture.
With Mageplaza's expertise, you can embark on a journey towards enhanced user experiences, increased revenue, and online success with Hyva Themes.

Marketing Manager of Mageplaza. Summer is attracted by new things. She loves writing, travelling and photography. Perceives herself as a part-time gymmer and a full-time dream chaser.
Website Support
& Maintenance Services
Make sure your store is not only in good shape but also thriving with a professional team yet at an affordable price.
Get Started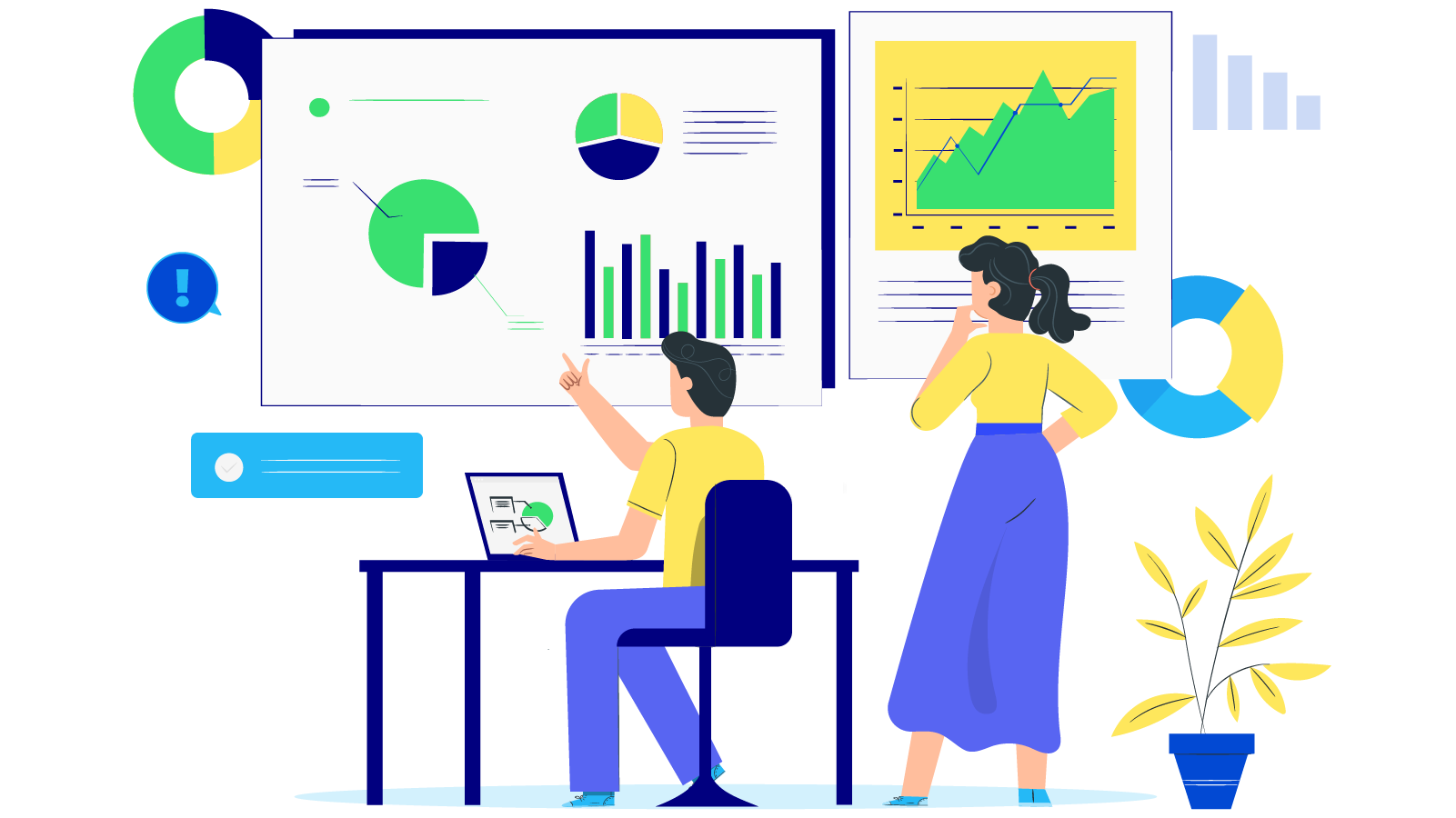 New Posts



People also searched for
hyva magento
2.2.x, 2.3.x, 2.4.x
Subscribe
Stay in the know
Get special offers on the latest news from Mageplaza.
Earn $10 in reward now!