Kartra vs. Clickfunnels Comprehensive Comparison
The Most Popular Extension Builder for

Magento 2
With a big catalog of 224+ extensions for your online store
If you have heard the buzz around Clickfunnels, there is a high chance for you to hear about one name - Kartra, which is coming up as one of the most heavyweight rivals against Clickfunnels.
Therefore, it's not a surprise when they are usually put into the scale for comparison.
This post will give you the nitty-gritty details on Kartra and Clickfunnels to make the most informed decisions about which one is the best fit for your business.
Read on to explore these 2 excellent platforms!
Table of contents
Clickfunnels overview
Clickfunnels is not a new name in the market of most popular page builder platforms. It's well-known because of its functionality as a comprehensive sales funnel builder.
Clickfunnels' primary goal is to let marketers, who are not tech-savvy, create seamless, high-converting, and fully-functional sales funnels.
Clickfunnels Main features
The tools you will get inside the Clickfunnels
A full tool kit to build comprehensive sales funnels with several pre-made templates

Email marketing automation (Also called Follow-up Funnel feature)

A built-in affiliate management system (called Backpack)

Membership sites

Shopping cart

Host webinars

Several training materials that conclude everything about online marketing and sales funnels (tips to be successful with them)

Powerful sales analytics tool as Clickfunnels places all your sales and funnel data on one dashboard
Pro and cons of Clickfunnels
Pros:
A comprehensive solution for sales funnels building. Offer all the features and benefits a marketer needs, from basic to advanced, to create and run efficient sales funnels

Outstanding page builder with an intuitive user interface and professional design that works perfectly for ones with no experience in coding
Cons:
Users can not host, as well as, upload videos directly. You can only embed videos from other streaming platforms such as Vimeo or Youtube (the thing that Kartra can do)

Integrate fewer membership options compared to Kartra's. In this aspect, Clickfunnels' functionality numbers are quite limited and might not enough for those wishing to monetize their web via membership
Kartra overview
As a direct competitor of Clickfunnels, the Kartra platform is designed to help its users accomplish several online tasks in a sales funnel building process.
We can say that Clickfunnels and Kartra aim at the same groups of target audiences. Both allow users to monetize their webs without having no technical knowledge or dealing with lots of different providers.
Kartra Main features
You can use Kartra to replace:
Pro and cons of Kartra
Pros:
Users have full access to all Kartra tools for every plan (even with its lowest tier), though each bundle renders a varying set of restrictions

Just like Clickfunnels, Kartra's also considered an all-in-one online marketing solution

Allow users to host videos via its built-in video hosting app. You can play your videos anywhere, from the membership portals to different web pages

Kartra's membership portal system offers its users plenty of functions, including subscriber management, video embeddings, file sharing, and many more
Cons:
Kartra's loading speed of pages and checkout process is relatively slow (compared to Clickfunnels)

Its web builder has fewer features than one of Clickfunnels

Offer a cheaper plan (including its Starter plan, Silver plan, and Gold plan) than Clickfunnels' when it comes to annual billing option

Lacks a native Webinar solution (but integrations are available)
Note: For those still confused about the sales funnel's definition and its essential role in businesses' growth, we have a comprehensive guide discussing it.
Kartra vs. Clickfunnels: Detailed comparison of both platforms
Needless to say, both platforms have their own unique advantages to make them so competitive in the market. For each, you will find something that you won't be able to obtain in the other.
However, in terms of sales funnel software, they have lots of similarities and also differences. And these brief overviews above are definitely not enough to help you answer the question:
Which platform should you use - Clickfunnels or Kartra? - Read on, and together we will find out each one's strengths and weaknesses for the final winner.
Feature and functionality
We already know that Kartra and Clickfunnels cover the essential features needed in a sales funnel building process. But to compare both platforms, we have to break them down and dive into small pieces.
First, let's get started with the feature-sets offered by Kartra and Clickfunnels to find out the more practical ones.
Feature-set
Clickfunnels
Having more than 143.700 toady's active users, CLickfunnels deserves its reputation as one of the most successful online marketing platforms worldwide.
As an all-in-one software, Clickfunnels offers its users almost everything needed to build a complete online sales process, which is efficient and high-converting.
Clickfunnels offers 3 pricing plans for its users: Clickfunnels (the starter plan), Clickfunnels Platinum (the pro plan), and finally the TwoCommaClubX (their premium package)
For an in-depth look at all the Clickfunnels pricing plans, check out our Clickfunnels pricing review.
However, the main differences between plans are shown in the feature-set of the Starter and Pro plan. Comeback to your topic, what you will get in the starter plan:
Professional funnel and page templates with fully-customizable functionality (Limited to only 20 funnels and 100 pages)

Limited to 3 payment gateway integrations and up to 3 domains

Optimizable page editor

Funnel sharing

Chat Support

Connect with the FunnelHacker community

Access to Funnelflix (A significant source of courses and training materials)
Features that only the pro plan (Clickfunnels Platinum) offer:
Include the feature-set provided in the starter plan

Have no restrictions on the numbers of funnels and pages built

Limited to 9 payment gateway integrations and up to 9 domains

Activate the Backpack tool and Follow-up Funnels (unlimited access)

Get comprehensive coaching for funnel building (Funnel Hackathons) and other premium courses about every aspect of the online marketing

Have priority support
In the Clickfunnels Platinum plan, all the features are open, making it widely used by most marketers.
For the premium package of Clickfunnels (TwoCommaClubX), you need to be approved to become a member of this Clickfunnels' unique program and receive their highest level of service.
Things you won't get inside Clickfunnels
Perhaps, there is nothing for us to complain about this legendary platform. However, Clickfunnels' advantages become one of its most significant weaknesses.
Clickfunnels is not an ideal choice when it comes to building unique and custom websites.
There are 3 principal explanations for this negative view:
Clickfunnels is so popular and used by several businesses over the years. So no matter how hard you try, your web will somehow look like the same types as others and don't have any breakthrough

At Clickfunnels, there is not much creativity and more focuses on conversions. This will explain why you can easily create high-quality sales funnels and pages but never reach the eclectic or unique site level

Clickfunnels aims at non-technical users, so most of its visual builder features are designed to be as simple as possible. That's why it doesn't offer the right kind of features for those purposes
Moreover, Clickfunnels has only 2 main plans (don't count the Two Comma Club X) with an exceptionally high price and rigid restrictions for the starter plan.
Kartra
Compared to Clickfunnels that has already built its reputation among digital marketers, Kartra is a fairly new and young competitor.
Though Kartra was born after Clickfunnels a few years ago, Kartra does its great job becoming a complete platform that offers everything others lacked.
It includes everything, not less than Clickfunnels, from email automation, video, webinars, split testing, cart checkouts, and a slew of other essential tools. To get over Clickfunnels, Kartra centers on fulfilling its features kit with more plan options.
Kartra offers 4 tiers: the Start, Silver, Gold, and Platinum. The remarkable thing about Kartra is that you can access all its features, even with the cheapest plan, though there are indeed various limits on them.
All tiers offer:
Page builder functionality

Affiliate Management

Advanced email automation

Video hosting

Integrated shopping cart

Membership sites

Custom domain

Helpdesk
The thing that is only found in higher tiers (the Silver, Gold, and Platinum):
Things you won't get inside Kartra
In terms of feature numbers, Kartra doesn't offer webinar hosting. And its training portal is not as rich as ones provided by Clickfunnels.
But this is understandable as Kartra was launched 4 years after Clickfunnel. Of course, you do get access to Kartra Academy and get training from Andy Kekins and Frank Kern (Kartra co-founder and a digital marketing giant).
But still, Kartra needs more time to get over Clickfunnels in this area.
=> In terms of feature-set: Kartra is the winner
With both platforms, you can either build your funnels from scratch or customize from various templates that serve your marketing needs.
However, when it comes to features, Kartra obviously has a more extensive feature-set and plan options than CLickfunnels.
Moreover, you can find things in Kartra that Clickfunnels doesn't offer, like video hosting or advanced email sequences.
Web editor
Clickfunnels
One feature that is praised by most Clickfunnels users is its page builder ability. The Clickfunnels builder has a more task-oriented approach than Kartra and most of today's competitors.
Clickfunnels' layout of the editor is quite similar to Kartra's. There are not many differences between both platforms in terms of customization ability. With Clickfunnels, you have color-coded rows, columns, and elements (content), which you simply click on to select and customize.
However, things that make Clickfunnels overcome Kartra is its powerful source of pre-made templates, which are proven to be efficient for countless businesses.
Users can select the options for:
The type of industry

The type of funnel

The right templates that get straight to their goals
Kartra
Kartra makes the task of building a web page extremely simple to the users. All you need to do is choose the right templates, customize them to whatever you like and match your needs.
Though Kartra's web builder can meet a user-friendly platform's requirement, its feature kit for page building is not as optimizable as Clickfunnels.
Kartra's editor provides you with 2 modes: column and component.
For the column mode: Users can choose a column (section) for customization

For the component mode: Users are allowed to change the content within the columns

Apart from 2 modes, you also have a handy feature that enables you to add pre-built sections, including testimonials, pricing tables, and download boxes
=> In terms of web builder: Clickfunnels is the winner
Both platforms offer their users drag and drop features that eliminates the need for coding knowledge. Furthermore, you also get numerous ideals and supports from the platform's templates, including sales funnels to landing pages.
However, if we put 2 platforms in the scale, it's apparent that Clickfunnels is over outstanding with excellent optimization and template-rich for funnel builders.
Email automation
A complete sales funnel requires powerful email automation for customer targeting and relationship building.
Clickfunnels
Clickfunnels gives users the ability to take personalized email marketing to a higher level via a feature called Actionetics or Follow-up Funnels.
This feature of Clickfunnels integrates with today's most popular social platforms, such as Facebook, Twitter, and even Google. You only need to enter your customer's email address. And it will gather customers' information-social profiles, interests, even income based on your email list.
One of the outstanding features is the algorithm that can grade people in your follow-up funnels, then gives them a rating based on their value to your business.
Kartra
If Clickfunnels' email automation feature can collect customers' information based on their email address, Kartra shows their power to a whole new level.
Kartra's email tools focus on behavior-based analytics and personalization that enable you to customize the types of emails sent to your customers.
Moreover, every click, send, or open is all tracked, recorded, and represented in detailed reports. So you can monitor and check your email marketing performance with ease.
Furthermore, when you activate this feature in Kartra, it will automatically follow up with your customers via your set parameters. Another great thing is that Kartra will do all the email marketing tasks in your funnels, from follow-ups, subscriptions, email sending, and many more.
=> In email automation: Kartra is the winner.
Kartra takes this one. Though Clickfunnels's Actionetics is powerful enough to compete with that of Kartra, the feature is only available on the Platinum and TwoCommaClubX plans.
But with Kartra, email automation is available on all pricing options.
Affiliate management
Both platforms integrate affiliate management tools for lead generation.
You also have the option on either platform to become their affiliate and earn a generous 40% commission from the sales you make.
Clickfunnels
Clickfunnels use an affiliate management system called Backpack that helps you:
Add an affiliate to any funnel you create in Clickfunnels

Tracks every clicks and sale on your affiliate products

Display the exact commissions for each affiliate based on their sales

Provide the sticky cookie incentive to incentivize affiliates. A feature that let affiliates earn commissions not only on the products they are selling but from any purchases made by customers in the future
Backpack's biggest disadvantage is that you can only use it on the much more expensive pricing option.
Kartra
With Kartra's affiliate system, you can manage all your affiliates on every product with the global-setting. Furthermore, you also can:
Set up Paypal payment to immediately pay the commissions after a sales is successfully completed

Send different options with questionnaire, terms and conditions to your potential affiliates

For particular products, you have the option to product-setting, which allows you to add an affiliate programs on checkout

Made the affiliate tags for payment schedules and can also add commission tiers for more flexible management
=> In terms of affiliate management: Kartra is the winner.
It's quite challenging to define which affiliate management system is better because they are both powerful and go with comprehensive functionality.
However, Kartra gets over Clickfunnels. With Kartra, this feature comes with the base plan while you have to upgrade to the CF Platinum package for the Follow-up Funnels.
Membership sites
Clickfunnels
The setup process of Clickfunnels membership site is as easy as when you customize your funnel template. Of course, you don't get the same level of customizability as its page editor, but for sure, you won't get any problems at this stage.
The Clickfunnels membership site's most incredible thing is that it can be integrated with your existing sales funnel, which puts your system in the flow and runs smoothly.
You can also replicate and reuse your previous membership site elsewhere, thanks to the Share Funnel feature.
One drawback is that Clickfunnels doesn't offer built-in video/audio hosting and progress tracking. That's why you have to go with a third-party for these functions.
Kartra
The feature restrictions you meet in Clickfunnels can be solved in Kartra. It enables you to upload video, audio, text, and even downloadable documents. All of them can be hosted directly on Kartra servers.
Unlike Clickfunnels, Kartra offers built-on video and audio hosting, which is a great advantage for those entrepreneurs who care about course creation.
Moreover, usernames with passwords, even login pages, are generated systematically, so your only concern is the content.
You can set different tiers for the membership sites, from bronze, silver to gold and diamond. Each level will get access to different kinds of content.
=> In terms of membership sites: This round goes to Kartra.
The features available in the Kartra membership sites, as well as its built-in audio/video hosting, make this the better option.
To define whether your pages are performing well or not, testing is indispensable. Both Katra and Clickfunnels provide you the option to perform split tests on several different page types.
Clickfunnels
With Clickfunnels' split test, you can:
Do the split test between any page within Clickfunnels

Calculate page performance and show their confidence scores throughout the test. You can easily define the useful pages via score comparison
Clickfunnels also gives you a stats page for analysis. However, it can't be compared to the detailed report of Kartra
Kartra
With Katra's split test, you can:
Do a split test with pages which are made within the platform

Do test from an external URM

Set the percentage of visitors are sent to either page

Or test up to 4 pages at once depending on your needs
If in Clickfunnels, the winner of the test is defined via one way (via pages' confidence scores), Kartra offers you 2 option:
You can do the split-test and choose it by yourself via different metrics

Kartra will automatically select the winner when a milestone like 1000 visitors is reached
Finally, in Kartra, there is one stat called "perfect of certainty" that can calculate how much better one page is performing compared to the other.
=> In terms of the split-testing feature: Kartra is the winner
Basically, the split test's purpose is to let users identify the best-performing pages, among others. Kartra and Clickfunnels do their best job in this aspect.
However, Kartra's split-testing provides you with more features and tools, enabling you to collect more data, therefore, have more informed decisions in business.
Most importantly, you can use split-testing even with Kartra's base plan option, while Clickfunnels' $97 plan doesn't offer that.
Tracking and analytics capabilities
It's said that a business's success and analytics go hand in hand. If businesses can not identify their market performance, they never know what to improve to make their businesses better.
Sooner or later, the result of that kind of business is the only failure. So let's dive into what kind of analytical and tracking tools that Clickfunnels and Kartra offer.
Clickfunnels
Clickfunnels really understands its customers and knows exactly what users need. You can find almost any tool you want to run your online store or analyze the funnels in Clickfunnels.
If the analytical tools you need are not in the in-app integration collection of Clickfunnels, you can also have it via its third-party solution.
With Clickfunnels' tracking and analysis tools, you can:
Monitor your web performance via CTR rate and conversion metrics

Examine the performance of your entire campaigns via split-testing functionality

Analyze sales trends as well as generate reports for future campaigns

Get many more tools that help you make the most inform marketing decisions
Kartra
Despite being a new name in the market, Kartra makes its reputation with a potent tracking capability.
Kartra lets you track virtually everything you make inside this platform, including sales, transactions, lists, sales, sequences to conversion, memberships, and many more. And you will be amazed at how comprehensive analytical tools Kartra offers.
With Kartra's tracking and analysis tools, you can:
Use Kartra's exclusive Certainty Ratio for campaign split-testing. An advanced algorithm analyzes goal deltas and other relevant analytics for the most exact report of campaign result

Track page progress by letting you know the number of visitors, goal accomplishment level, earned revenue during a specific time frame, etc

Monitor all transactions with precise information, including transaction date, product status, price point, seller and buyer usernames, etc

Track conversion by the devices and know what areas need improvement

Use Kartra's Lead Tagging feature to profile your potential customers into laser-targeted sub-groups when they advance through your funnels
That's just some main advantage of Kartra's tracking system; you need more time and practical experience to explore all its fantastic analytics feature-set.
Furthermore, Kartra also integrates with Zapier. Therefore, if you require a specific tool for tracking or monitoring purposes, you're sure to find it with Zapier.
=> In terms of tracking and analytics capabilities: Kartra is the winner
In terms of integration numbers, Clickfunnels can get ahead over Kartra. However, Kartra gives its users a comprehensive analytics dashboard to track visitors' progress throughout the whole funnel.
With Kartra, you will have a much powerful system that gives your valuable insights and extremely detailed reports diving deep into every aspect of your funnels.
Customizable ability
People who come to Clickfunnels or Kartra typically struggle with the coding and sales funnel building process. So they certainly are not wishing for software with high complexity.
Therefore, customizability can be considered an essential factor for businesses to make the right investment in paid software.
Clickfunnels
In Clickfunnels, you can create professional sales funnels hassle-free. All the pre-made templates are proven to be highly effective over time. Moreover, you also get a variety of predefined funnels with corresponding landing pages.
Once a template has been chosen, you freely add content and customize it for branding or marketing purposes. If you want more content on the page, you can add more sections using Clickfunnels drag and drop editor. More things you can do like:
Embed video links from Youtube, Vimeo, and Wistia on your pages

Create custom subscription forms and TA buttons that fit your campaign or business requirements

Lead visitors to the place you want when they click on your CTA buttons

Make custom domain for new funnels or use pre-existing one like your web domain
That's not everything! Clickfunnels offers its users the purpose-built, goal-oriented funnels called Cookbook recipes. These kinds of funnels require a little input from you. When you need to create professional funnels in a short, Cookbook recipes will have you covered.
Kartra
When you get to the Kartra dashboard, everything is laid out quite systematically. Everything is listed down and organized in a left-hand side panel. All you need to do is click on the item that leads you to the right page.
When it comes to page creation, all you need to do is add content, including text, images, videos, etc., via Katra's drag and drop feature.
Even with the button, you can select the size for it among several pre-set options, from small, medium to large, and a few others. You can get as much flexibility as lots of today's builders offer.
Though Katra's builder is pretty easy to use, there are still some limitations that do become somewhat annoying:
You can only choose from pre-set sizes for most pages' elements

You can modify the pre-set layout, but everything is put into rigid gridlines. So you can't place pages' components anywhere you want as in a free-form editor
The power of this platform doesn't stop at that. There are many more things you can do with it:
Publish your pages or funnels to a Kartra subdomain

Use Katra's easy-peasy One-Click-Push to publish pages live to your domain within a few seconds

Control what your shared pages look like on the Facebook post
=> In terms of customizability: Both Clickfunnels and Katra
In this aspect, Kartra and ClickFunnels offer a similar customizability level for building pages or funnels.
Integrations
Whether in-app or third-party supported, integration ability is always one of the first things you should consider when choosing a platform. This is extremely essential in order to ensure your web's smooth and efficient operation.
Clickfunnels
With Clickfunnels, integration is something that you never have to worry about. You can find almost in-app or third-party integrations that allow you to automate funnels, run marketing campaigns, manage your CRM, analyze, etc.
With in-app integrations, you have:
Follow-up Funnels (or Actionetics): Thing that enables you to create email sequences and personalized targeted sales funnels for conversion rate maximization

Other essential integrations: shopping carts, checkouts, cloud-based communications, and many more, which make Clickfunnels a robust and comprehensive platform ever
Apart from them, Clickfunnels allows you to integrate with lots of third-party solutions:
Kartra
Launched in 2018, Kartra's still young, making their network understandably not as rich as Clickfunnels'. However, that's not a big problem as their integration library is growing day by day.
Luckily that Kartra still offers its users various native integration with some of the market biggest names, like:
Online payment systems: Stripe, Paypal, Braintree, Authorize.Net

Page builder software: Optimize Press

Cloud-based communication platform: Twilio

Email marketing platform: SendGrid, MailGun, Elastic Email

Membership solutions: Digital Access Pass, aMember, S2 Member

Zapier, Kajabi, and a few other
With those integrations, you can easily manage multiple digital marketing tasks, ranging from gateways, membership sites, email automation, and so forth.
Furthermore, Kartra users also receive API, IPN, and Custom App systems that allow the developer team to code custom integrations.
=> In terms of integration: Clickfunnels is the winner
The winner on this one is Clickfunnels because of the superior 3rd party support. Operating for many years, Clickfunnels owns a much more extensive network of integrations and tools.
Apparently, those numbers continue to grow. And Kartra still needs time to catch up with Clickfunnels in this aspect.
Support
Clickfunnels
There are 3 main ways you can get direct support from the Clickfunnels' tech team:
Chat support (available for all users during the weekdays)

Email and live chat support (available for Platinum users)

Phone call (only supported in the Clickfunnels' premium plan)
Besides, Clickfunnels users can gain a massive knowledge base via their blog and Funnelsflix (video training). Therefore, these materials can help you get through different stages when running campaigns and any other processes.
Where you could get support outside the Clickfunnels' tech team:
FunnelFlix : Clickfunnels' built-in training system, including several courses and tutorials (available to all plans)

Clickfunnels blog with lots of how-to articles: Where you can stay in touch with Clickfunnels latest updates, best practices, expert tips, new add-ons, and many more

Funnel Hacker Forum: A forum that only Clickfunnels users can join to connect and learn from each other
Kartra
There are several routes you can use to connect with Kartra's support team. They are:
Online chat with Kartra's team for support (Live chat hours: M-F 8:00AM-12:00PM PST)

Submit online tickets

Get help from Kartraverse Training Center, including tutorial videos on Kartra and its features, plus lots of practical marketing tips

Take advices from the Facebook community of Kartra

Helpdesk, which is a feature that addresses web issue with a unique ticketing system (Clickfunnels does not offer this feature)
Most importantly, you can hire an expert at Kartra's marketplace, which supports you in running marketing campaigns with high effectiveness.
=> In terms of support: Clickfunnels is the winner
Though it seems that Kartra has better support policies, its knowledge base isn't as diverse and developed as that of Clickfunnels'.
So in this aspect, Clickfunnels users have more benefits than Kartra's.
Pricing
Clickfunnels
Clickfunnels has 3 pricing plans:
The Clickfunnels: $97 a month - Limited to 20 funnels, 100 pages, 3 payment gateways, 3 custom domains, access to Clickfunnels form and Funnelflix, no email marketing automation

The Clickfunnels Platinum: $397 a month - Unlimited funnels and pages, 9 payment gateways, 9 custom domains, email automation, priority support and additional training

The TwoCommaClubX: $2.497 a month - Include feature-set of Platinum plan, plus more premium privileges (need the application to join this tier)
Kartra
Compared to the number of plan options Clickfunnels offer, Kartra has 4 tires:
The Starter: $79 a month - Up to 2.500 leads, 15.000 emails/ mo, 100 page hosting, 2 membership sites, 1 custom domain, 1 helpdesk connection

The Silver: $149 a month - Up to 12.500 leads, 3 custom domains unlimited emails, page creation, video hosting, membership sites and Helpdesk, plus Kartra Agency

The Gold: $229 a month - Up to 2.000 leads, 5 custom domains, plus all the features of the previous option

The Platinum: $379 a month - Up to 50.000 leads, 10 custom domains and include the feature-set of the previous plan
=> In terms of pricing: Kartra has more advantages
While with Clickfunnels, you only have 2 out of 3 pricing options to choose from, Kartra offers 4 plans.

You get all of Kartra's features on every tier, even the Starter. Clickfunnels' starter plan is limited to a certain number of funnels, pages and not include some advanced features

The difference between Kartra's plans comes from the number of leads, bandwidth, and a few other areas you receive in each tier. Clickfunnels Platinum plan is more expensive but goes with advanced features (Backpack, Follow-up Funnels) and unlimited funnels, pages, etc

For each tier of Clickfunnels, users will get a different level of training material
With $297 a month for Clickfunnels' Platinum, you could upgrade to the Gold plan of Kartra.
Though Kartra's plan seems to be more beneficial at affordable prices, it's challenging to define precisely the platform with better pricing for your business. To pick the right platform, you need to consider both factors - pricing and features.
To make sure, you can sign up for their free trials. ClickFunnels offers a 14-day free trial, while Kartra offers to test it for only $1 for 14 days.
Kartra vs. Clickfunnels: Comparative summary
Kartra is the winner in:
Email automation capability

Affiliate management system

Membership sites

Tracking and analytics capabilities

Split-testing

Pricing plans (including the number of plan options and feature-set)

Other built-in features that don't have in Clickfunnels: Calendar function, Analytics Heatmap, video hosting, Helpdesk

Kartra has not been around very long but is making an unprecedented wave with its functionality and pricing. It brings all of the essential features to the get-go, giving small businesses a comprehensive package at an affordable price.
Clickfunnels is the winner in:
Page and sales funnel builder with high effectiveness

Integration

Support service

Various training materials

The feature that doesn't have in Kartra: Webinar hosting

Different from Kartra, Clickfunnels has established itself as a leader in the market. All of its features are set up to focus on creating targeted awareness and boosting sales.
Kartra vs. Clickfunnels: Target users
Though Kartra and Clickfunnels are 2 most powerful platforms, they are not for everyone.
Who should use Kartra?
Kartra works best for you when:
Need a single place from which to run their entire business and need access to data on many fronts

You want a cheap but comprehensive pricing plan when compared to Clickfunnels

Your clients demand built-in HelpDesk functionalities, or video-hosting is required a lot in your work

Your business is in a volatile market with a fast-changing pace, which allows you to get out the most of Kartra's Behavioral Adaptive

Wish to improve the results of online marketing campaigns or want to sell digital products and leverage them through building a membership site
Who should use Clickfunnels?
Clickfunnels works best for you when:
You aim at creating optimized sales funnels and high-converting landing pages

Already have an established business and may want to migrate over to the platform to make use of its powerful features and grow your options to monetize

Marketing and sales are your primary concern

Create more intricate sales functions for your products
Both Kartra and Clickfunnels are fully comprehensive sales and marketing automation. Most importantly, they don't come at a low price compared to other sales platforms in the market.
So before making your choice and believing one of them is the key to your success, consider carefully. A wrong choice will only waste your money and marketing effort. One thing that is mutual for both page builders is that they can't offer you amazing blog features. And this is important to note, as having a solid blog for your website is of utmost importance. SEO-optimized blog will significantly increase your site's organic traffic and boost conversion rate. In saying that, whether you choose Kartra or Clickfunnels, you can use third-party integrations to enable excellent blogging features.
If you want to embed a blog into your Kartra or Clickfunnels site quickly and easily, check out DropInBlog. It is a great alternative to WordPress and offers custom HTML code for both options. Whatever you choose, you can have an easy-to-use and fully functional blog on your website.
Read more:
Warp up!
Kartra and Clickfunnels are both all-in-one online marketing solutions that go with the same purpose and features.
This post is long, but we hope it can provide you with all the information you need to decide between 2 most popular platforms in the market - Kartra vs. Clickfunnels.
Thanks for going with us till the end of this post!

Marketing Manager of Mageplaza. Summer is attracted by new things. She loves writing, travelling and photography. Perceives herself as a part-time gymmer and a full-time dream chaser.
Website Support
& Maintenance Services
Make sure your store is not only in good shape but also thriving with a professional team yet at an affordable price.
Get Started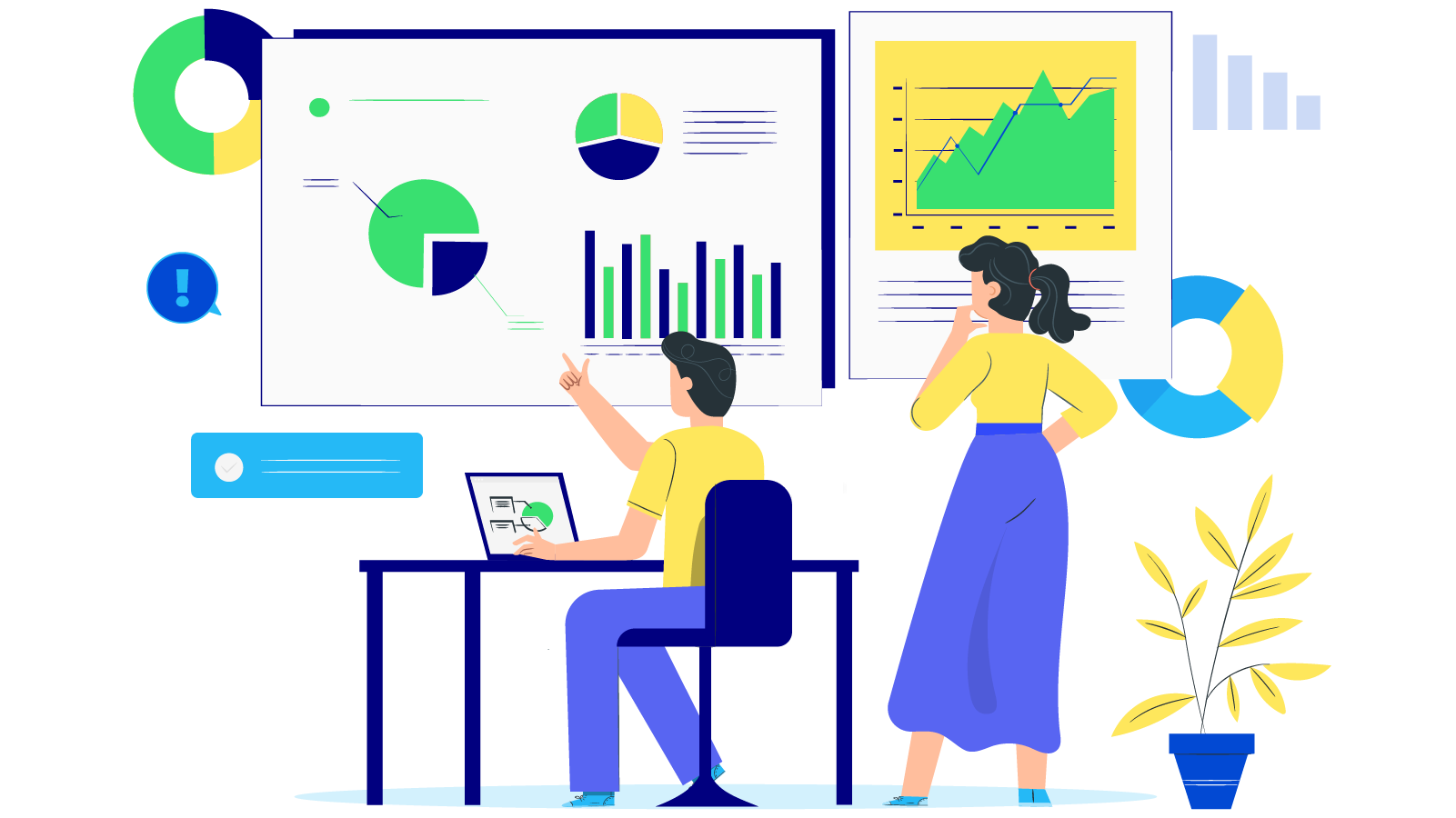 New Posts



Subscribe
Stay in the know
Get special offers on the latest news from Mageplaza.
Earn $10 in reward now!