10 Best Magento 2 page builder extensions Free & Paid
The Most Popular Extension Builder for

Magento 2
With a big catalog of 224+ extensions for your online store
No need to master coding or hire developers, you can still create a stunning landing page for your Magento 2 website. I am not exaggerating! What's the point in training yourself to be a page builder from scratch, struggling with complicated commands when you can find all-inclusive tools to help you get things done easily?
Now, I'll introduce to you a comprehensive list of the best Magento 2 Page Builder extensions. The list comes with useful details, advantages, and disadvantages of each module, which will be a great assistance for you to decide the most suitable option.
You may ask, what is a page builder extension?
Let's get started with a definition and some first-knowledge necessities.
Related post: Top 11 Best Free Website Builders to Choose
Contents
What is Page Builder?
Page Builder is a Magento 2 extension for creating content by dragging and dropping pre-built controls as known as "content types". Users can create content-rich pages with custom layouts and multiple features from content types, including:
Drag-and-drop functionality
Live previews how the site looks on the frontend
Form editors for adding and customizing content
You can customize Page Builder using content types in two ways: extending existing content types or creating new content types. With no coding knowledge required, Page Builder makes it easier for you to create good-looking and hight-converting landing pages.
Here're key features of a Page Builder you'll keep an eye out for:
Offer drag and drop interface
Optimized for speed
Powerful customization options
Responsive and mobile-friendly layout
Easy to change layout elements and create new blocks
Integrate with Magento WYSIWYG
Compatible with Magento themes and extensions
Now that you know what a Page Builder extension is, let's move to a list of top Page Builder extensions. These extensions are ranked following various criteria, including, expert review, Magento Community review, Magento Marketplace, features, functionality, demo, price, search engine ranking, social media metrics, etc.
Top 10 best Magento 2 Page Builder extensions:
1. Magento 2 Page Builder by Magezon
Magezon Page Builder for Magento 2 is a powerful set of tools for creating and managing pages for your Magento 2 store with zero coding requirements. The extension empowers you to create any page layout with beautiful design and seamless navigation through an intuitive drag-and-drop interface.
You can fully control responsive elements and templates to arrange columns' appearance across multiple devices. Your pages will look good on any device as the module offers you the responsiveness right from the very first setting.
Besides, Magezon Page Builder is compatible with any Magento theme, so don't worry if any conflict happens between your existing and this all-inclusive tool. This stunning extension increases your SEO rankings and time on page, which boosts your sales drastically.
Highlight features
Visual drag-and-drop to create beautiful page layouts
Use cache to refresh performance
Provide pre-made templates
Create and customize responsive pages via Magento WYSIWYG editor
Offer 50+ elements and SEO-friendly Page Builder
A huge collection of plugin integrations
A huge collection of customizable options
Edit your page right on the frontend of your website(Upcoming)
Offer diverse powerful design options(Upcoming)
Make your creation process faster, smoother, and more efficient(Upcoming)
Pros
No coding skills required
Easy and simple setup with Magento WYSIWYG integration
Mobile and SEO-friendly interface
Easy to add, edit, delete or duplicate elements
Time and money-saving
Lightning-fast performance
Fast and professional support
No limit updating period
Cons
Issues of Accordion: Accordion is a section that shows the headings of your contents. The more detailed information is concealed only when users click to expand the accordion.
So what's the problem with the accordion effects in Magezon Page Builder?
It is, your content will be hidden in the headings or labels. It depends on your users to view the content or not. It means that if they don't skip the accordion part, the content will never be seen even if it's important things you want your users to know.
Frankly, the over-clicking annoyance is not a small issue. Your users might find it hard to access the information and leave your pages.
Pricing
$169 one-time payment.
30 days money back
Free lifetime updates
90 days free support
2. Magento 2 Page Builder by Tapita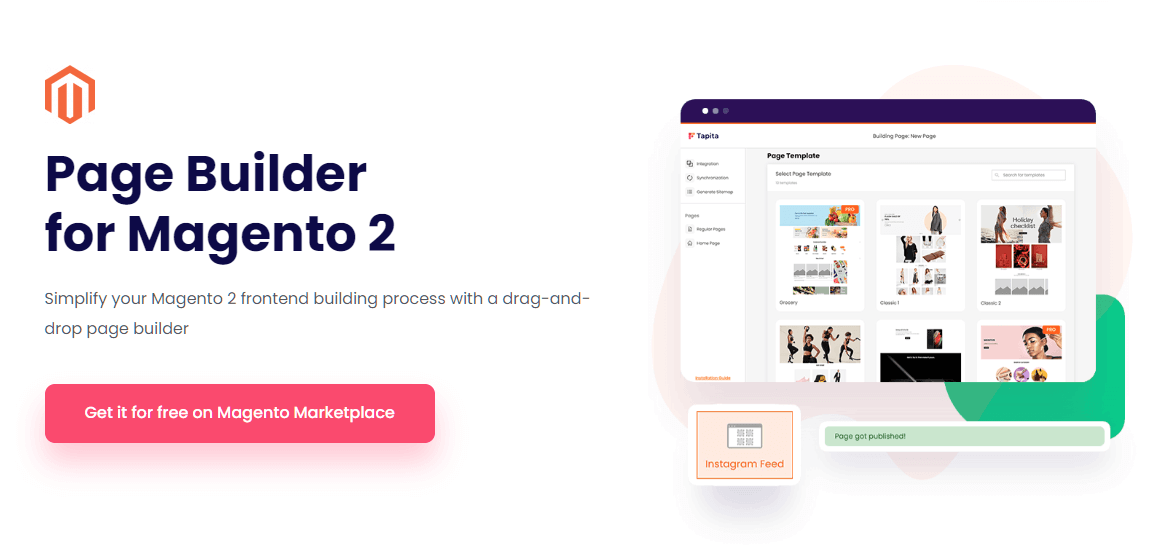 Tapita has everything you need to build beautiful Magento pages instantly: an intuitive page builder, a live editor, ready-made templates & plenty of page elements.
The tool uses API to connect with your website instead of direct integration like other page builders, thus, it will not leave any damages to your site's layouts and structure.
Also, Tapita lets you specifically customize styles for different screen sizes, change any layouts & elements to create stunning sites with unrivaled mobile experiences.
Key features
Easy-to-use with drag-and-drop tool, live editor & 25+ page elements
40+ templates for various industries
Build many pages: homepage, landing pages, information pages, etc
Create unlimited page layouts
Optimized for different screen sizes. Modify styles for mobile/desktop/tablet specifically
Create blocks & save them for later
Add HTML/CSS/Javascript code for further customization
SEO-efficient with meta-title, meta-description, alt-tag, XML sitemap & lazy-loading
Able to integrate with PWA Studio & ScandiPWA to build headless frontends
Pros
Build pages fast with ready-made templates & saved blocks
Easy to add, duplicate, edit elements
Strong customization capability
Will not damage your site's layouts & structure
Highly-responsive
SEO-friendly and fast performance
Pricing
Free: $0/month
Standard: $29/month
Premium: $49/month
Custom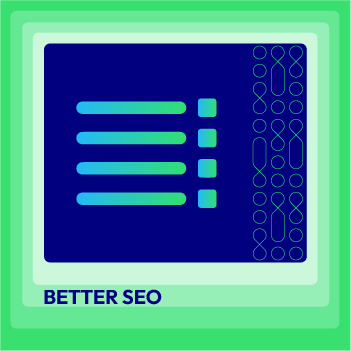 Drive more traffic to your online store and boost your rank on search engines
Check it out!
3. Magento 2 Front-end CMS Page Builder by Magesolution
Magento 2 CMS Page Builder by Magesolution empowers you to create as many CMS pages with powerful features. Through a single visual interface, you can add, edit product and category descriptions easily and preview the appearance of your pages right away.
You don't have to touch a single line of code to edit your product description. The front-end editing is simple with a wide range of builder elements with full effects and animations.
Key features
Create as many CMS pages possible like Homepage, Landing page, Content page, Ads page
Hassle-free to create product descriptions
Drag and drop page builder with countless elements
Work smoothly with any Magento theme
Create categories with stunning contents and design
Set builder Account's Page editing permission
Content import/export
Pros
Fast and straightforward configuration at front-end
Most requirements for a page builder supported
Multiple free engaging block elements
Compatible with Magento extensions
Cons
When an error occurs, it requires all the credentials which should not be shared due to product privacy.
Pricing
Magento edition:
Free
Community: $99
Enterprise: $499 License options:
Single License
Developer License: $300 Support options:
Normal support
3-month support service agreement: $50
6-month support service agreement: $80
12-month support service agreement: $120
4. Magento 2 Landing Pages by Amasty
Amasty Landing Pages for Magento 2 is another outstanding candidate on this list. The module is a great assistance for you to increase your customer experience through multiple optimized landing pages.
In addition, it helps you to create a website with friendly URLs and unique content, which are powerful weapons to extend your website online's presence on search result pages. It increases organic traffic and generates more sales, as a result. Also, you can create your own templates based on various conditions, such as category, price, SKU, etc. This extension is a great tool for improving your promo campaigns.
Key features
Enhance your store SEO with friendly, unique URLs and metadata
Create unlimited landing pages
Use flexible conditions for product list
Import/export landing pages via CSV file
Add custom CMS blocks
Add landing pages to the sitemap
Avoid duplicate content with canonical URLs
Support multi-store
Open-source code
Pros
Simple and SEO-friendly
Optimized website for SEO
Time-saving configuration
Customization supported
Free lifetime updates
SEO-friendly URLs drastically improve the store's performance
Cons
Pricing
Community: $149
Enterprise: $449
5. Page Builder for Magento 2 by Landofcoder
Now, with Landofcoder Page Builder for Magento 2, it's no longer nightmare for non-tech-savvy to create and control feature-rich and well-functioning web pages, posts, as well as categories. No admin configuration needed; you can create, edit your pages right at the front-end.
Ready-made templates, simple drag, and drop interface, along with full effects and animation, enable you to build CMS pages, product descriptions, or category descriptions that meet the demand for responsiveness, professionalism, beauty, and functionality.
Key features
Visual drag and drop page builder
Create unlimited page layouts
Support 50+ ready-to-use widgets
Build complex and content-rich pages in minutes
Configure the responsiveness for any screen
Freely build and assign positions for blocks
Change the block dimension easily with Bootstrap Grid System
Easy to integrate with 3rd Party modules
Schedule time to display your page on frontend
One-click to duplicate anything
Personalize your pages by adding custom CSS
Live preview
Rest API supported
Pros
Easy to use interface
Time-saving & money-saving
Easy to build mobile-friendly CMS pages
SEO optimized
Highly compatible with Magento themes
Pricing
Single License - 12 months support: $99
Standard - 12 months support: $168
Premium - 12 months support: $298
Agency License: $1098
6. Magento 2 CleverBuilder by CleverAddon
CleverBuilder is one of the leading Page Builder for Magento 2. Creating webpages is much easier with visual live frontend editors, in-line editor, and Tree view. This module provides you with responsive, mobile-ready, and stunning-designed elements to build responsive webpages right from the start.
You can totally take advantage of these powerful and responsive options to build an intuitive website that is not only neat, good-looking but also easy to navigate to generate more traffic, leads, and conversions.
Key features
Create and control every aspect of your web design workflow from one place
Innovative visual drag and drop design interface
Seamless end-to-end experience with 30+ design elements and templates
Preview the look of your website right on the editor
Work seamlessly with any theme and CM page
Pros
Ease of use
Zero coding knowledge needed
Absolute design freedom
Usable for a wide range of users: designers, developers, marketers, entrepreneurs
Blog functionality
Cons
You can't expect a pixel-perfect design here. You'll want to override some unwanted whitespaces with custom CSS. That's a small drawback.
Pricing
Single website with Magento 2 Community: $199/year
3 websites with Magento 2 Community: $399/year
Enterprise with Magento 2 Enterprise: $599
7.Magento 2 Page Builder by Dragdropr
Dragdropr Page Builder for Magento 2 is a powerful SaaS application integrating with Magento WYSIWYG to help you create and manage the content of any webpage easily. Through an intuitive drag and drop editor, you can build a page with essential elements, such as blocks, product descriptions, prices, new products via some simple points and clicks.
Dragdropr doesn't limit your ability to diversify your content so that it's easier to enrich your webpages' content and beautify it the way you want.
Key features
Special widget generates effective add-to-cart buttons
Enable/disable specific elements with one click
Drag and drop new products to Dragdropr Page Builder
Build native Magento pages, blogs, articles within Dragdropr interface
Generate content adjusted to any screen size
Pros
Compatible out of the box with Magento stores
Affordable
Flexible, simple and fast content editing
Ready-to-use templates with no single line of code required
Cons
Limited customization
Not always responsive design
More money spent than expected due to unwanted glitches
Pricing
Singe Account: $14.90/month, paid annually
Agency: $118/month, paid annually
White label: $198/month, paid annually
8. Magento 2 CMS & Page Builder by Bluefoot
In 2016, Magento acquired the technology behind Bluefoot CMS & Page Builder for Magento. The whole team has come up with the best version for Magento 2 later. Through this full integration into the core of Magento, Bluefoot CMS & Page Builder is backed by exciting new capabilities that will provide merchants with end-to-end experience for creating and maintaining their webpages.
It's no longer technical-hassle to design a CMS page as the module with seamless integration of statistic blocks into your content is at your disposal.
Key features
Add page elements with drag and drop functionality
Drag and drop to integrate product content into elements
Enrich page content with multiple types of content
Manage site content with in-line editing
Extend existing content types or create new ones
Seamless statistic block integration
Open-source code
Pros
No code required
Responsive and flexible content layouts
Save time creating page mockups with the design system
Easy to customize page layout with reusable elements
Easy to use and straightforward
Available free of charge for Commerce users
Integrated with other features, including content scheduling, customer segmentation
Cons
Not available for Magento Community, only available for Magento Commerce
Rich content creation is not supported, only basic functionality
Pricing
Available free of charge for Magento Commerce users.
9. Magento 2 Site Builder by Leonex
Leonex Site Builder for Magento 2 is an excellent tool for creating content-driven pages with an easy to use and intuitive editor. Within minutes, you can build a responsive page layout with unique and customized elements like headings, text blocks, or social media-specific elements.
Key features
Enable smart preview
Support 25+ unique elements
Reusable site templates
Provide 5 different device breakpoints
Easy to customize and extend
Pros
100% open source code
No code obfuscation
Extensible as possible
Pricing
10. Magento 2 Page Designer/Page Builder - Shopping World by SNM Portal
If you want to increase the effectiveness of your promo campaigns, this tool from SNM Portal is what you need. This Magento 2 Page Builder by SNM allows you to build full responsive grid-based promotion areas containing different variants of the layouts with WYSIWYG Designer.
Key features
Offer all-inclusive WYSIWYG editor
Drag-and-drop multi-column grid
100% CSS, no JavaScript on the frontend for all devices
Build custom looks for any screen
Build "WOW" websites with Flowbox-Layout, responsive text, image, and Magento widget
Import/export templates for other Shops
Control every viewpoint
Live preview in the designer
Pros
SEO-friendly and easy to edit content with CSS
Fast loading times
Full Magento WYSIWYG integration
Helpful sample downloads
Pricing
Magento 2 Community Edition (no installation): €109
Magento 2 Community Edition (professional installation): €184
11. Magento 2 Visual Product Sorting by Drag and Drop by Neklo
Magento 2 Page Builder by Neklo is a sorting extension offering category building functionality. With this module, you have full control over the placement of your products. By simple drag and drop, you can put products on any place of the category page. It's totally on your hand to creating customer-friendly navigation to improve customer experience.
Key features
Visual editing tool from the admin panel
Drag and drop to change products' positions
Custom settings for product layout
Native Magento functionality and settings
Pin products anytime in any position
Put specific products in the spotlight
Enable configurable product grid
Pros
Support multiple useful native Magento functionalities
Appliable to any product types
Easy to manually edit products' positions
Easy to install
Time-saving on category page organization
Pricing
Community Edition: $99
Enterprise Edition: $199
Wrapping Up
That's the end of our list on best Magento 2 Page Builder extensions. We'll continue to research and update new handy Magento 2 Page Builder extensions on this list. So if you want to recommend any other names, feel free to let us know.
Jade is a content creator, book lover, and a hodophile. She loves to learn skills and practical knowledge to excel at marketing, especially content marketing.
Website Support
& Maintenance Services
Make sure your store is not only in good shape but also thriving with a professional team yet at an affordable price.
Get Started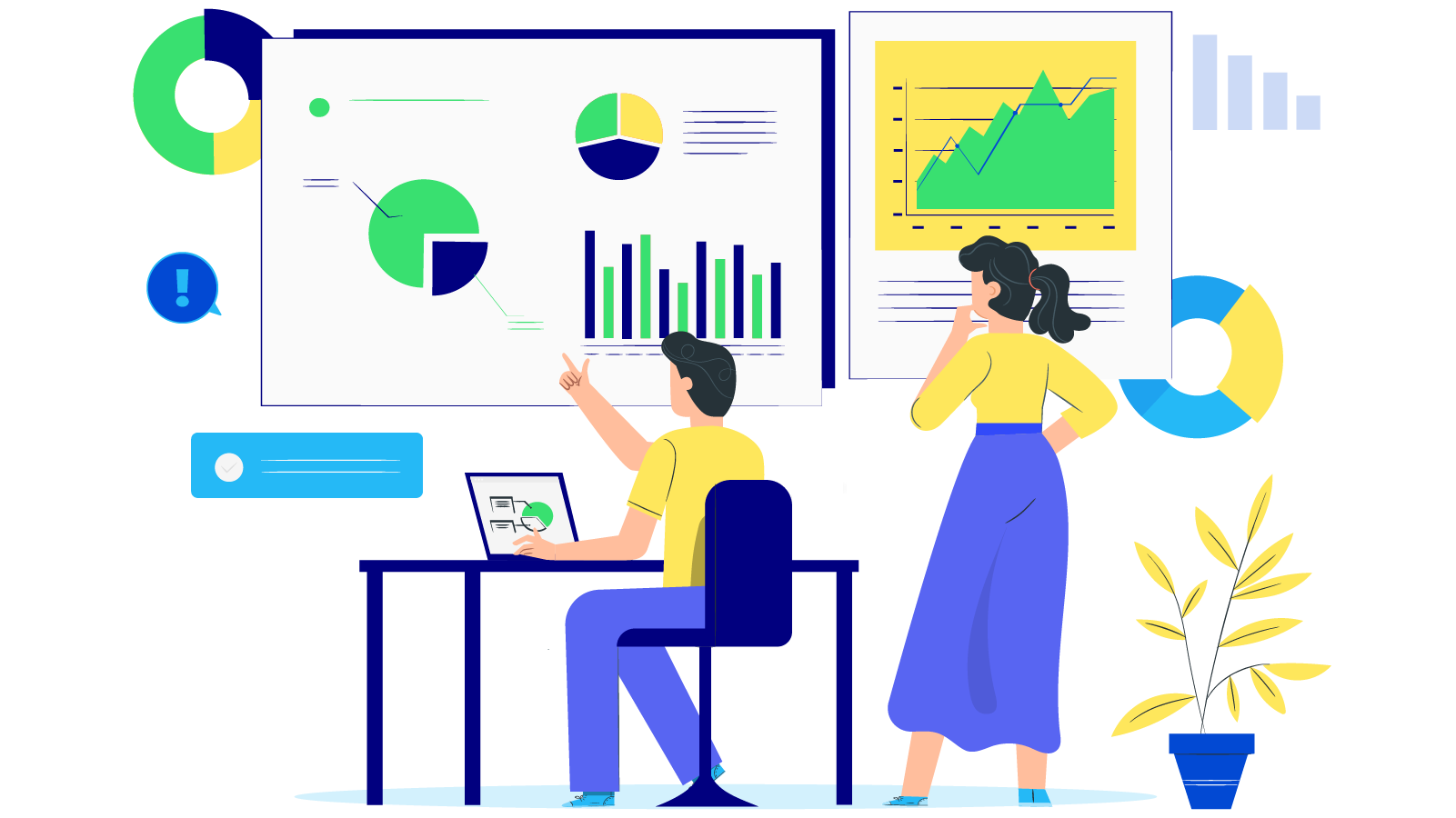 New Posts



Subscribe
Stay in the know
Get special offers on the latest news from Mageplaza.
Earn $10 in reward now!