Builderall vs Clickfunnels: Which One is The Better Option?
The Most Popular Extension Builder for

Magento 2
With a big catalog of 224+ extensions for your online store
Builderall and Clickfunnels are incredible sales funnel platforms that help businesses promote, sell, and deliver their products and services.
As a merchant, you have an excellent idea for a new product or service. You understand that this product will assist people, and this service will help life become easier. You want to bring your idea out there, introduce it to the world, and sell it online.
You've known about online sales funnel applications for funnel hacks such as Clickfunnels and Builderall, but you don't know which one to choose? So right now, we'll walk you through the details of each platform and help you come up with your decision.
Table of contents
Before jumping to the comparison between these marketing tools, we need some basic information about each of them.
What is Builderall?
Builderall is an internet marketing application that offers you all the essential tools to effectively operate an online business. They provide you with a website builder, a sales funnel builder, and an app creator.
In addition, the platform enables you to control your email subscriber/ email list, send an endless number of emails, generate membership sites, build blogs, and integrate with Facebook.
Builderall was launched in 2011. It has been drastically increasing popularity with businesses across the world for its cost-effective online marketing software. With over 20,000 happy users and 67,000 hosted domains, they are thriving on.
What is Clickfunnels?
Click funnels was born in 2014 to bring an all-in-one solution for e-commerce businesses. They have supported businesses in acquiring more prospects, driving more sales, and boosting their revenue through their prevalent high-converting sales and marketing funnels.
Creating funnels has never been easier based on the demands of your business. With the aid of funnel template designs, you can build and customize a funnel for each digital marketing aim. For instance, there are sales funnels, leads funnels, and events funnels.
Builderall vs. Clickfunnels: Which One is The Better Option?
1. Builderall vs. Clickfunnels: Email Marketing Automation
Builderall
MailingBoss belongs to Builderall's email marketing and autoresponder platform, which enables sending a vast number of emails to 10,000 contacts. You can leverage the drag and drop features in the email template to edit the layout of your email sequence.
You can post your list to this platform, build autoresponder campaigns, and manage your potential customers by applying behavioral triggers and utilizing tags.
Besides, you also can integrate MailingBoss with over 1000 apps through Zapier, such as WordPress, MailChimp, Webinar Jam, Facebook, Gmail, and Shopify.
Clickfunnels
Clickfunnels designed a follow-up tool called Actionetics. It is an email autoresponder, so you can utilize it to generate, manage, schedule, and deliver emails with ease. Moreover, Actionetics helps you convert visitors into paying customers by approaching them according to their particular characteristics and activities within your funnel.
Your customers get the right messages as they need it. You can take advantage of Actionetics to generate follow-up funnels and send targeted messages to your audience in some following steps:
Creating your lists via opt-in pages, registration pages, and order forms
Building a multi-dimensional follow-up funnel. This enables you to approach your leads no matter where they are, for instance: SMS, Facebook messenger, emails, or desktop notifications. Actionetics include all communication channels, and that's what makes it outstanding from the rest.
Delivering a multi-dimensional broadcast to your subscribers. You can send a broadcast Facebook messenger, email, or SMS.
Reviewing your data. For each email, you can see which leads took action and what action they took. For instance: clicking landing pages, opening emails, and making purchases. You also can check how money was earned per email.
2. Builderall vs. Clickfunnels: Sales Funnels
A sales funnel is a must for any online business. If you don't have a sales funnel, you are throwing money out the window as your visitors aren't turning into customers. A sales funnel leads your potential client on the buying journey.
Builderall
Builderall provides over 20 templates of professional sales funnels, which are E-book Magnet funnel, Membership funnel, Survey funnel, Product launch funnel, Bridge funnel, Fishbowl funnel, and Webinar funnel. You also can customize them by including your content and connecting the pages.
Clickfunnels
Whatever your business's objectives are, Clickfunnel provides you funnels for any of them like membership funnels, info product funnels. Whether you'd like to sell a product or a service, hold an event, or acquire prospects.
Clickfunnels promises that your funnel can go public within 10 minutes by following these steps below:
Choosing the funnel you want for your business
Customizing the funnel to your desire by including or removing pages
Customizing your pages if you wish
Acquiring leads
Adding digital or physical products to your funnel
Configuring split test for more conversions
Publishing your funnel and tracking your figures of a visual chart
3. Builderall vs. Clickfunnels: Support
Builderall
Builderall has a large knowledge base that can be reached from your Builderall dashboard. Here you can find multiple videos about how-to tutorials and training material, helping you to leverage this platform.
Other support channels consist of:
Builderall Youtube Channel - this interesting channel provides top tips, best practices, and weekly live chats.
Support Tickets - The Builderall team always helps you with your issues or queries. You just need to support tickets through your Builderall dashboard, and the team will bring you the information you need.
Builderall Facebook Page - You have a chance to connect with more than 30,000 Builderall users, raise questions, share ideas, read success stories, and many more.
Clickfunnels
Like Builderall, Clickfunnels also offers a variety of support avenues. Being a smartly organized Help Center, Clickfunnels also brings in helpful tips and videos within your Clickfunnels dashboard. This lets users understand the funnel creation process, make sure they choose the appropriate funnels to reach their business goals and know how to capitalize on each funnel to gain the highest amount of conversions.
Clickfunnels support channels include:
Clickfunnel Facebook Page - This page is now followed by about 200,000 Clickfunnels members. It is also an amazing resource to search for successful sales funnels businesses.
Clickfunnel Youtube Channel - You can join the channel to follow Russel Brunson's tactics and strategies to help rocket conversions and sales.
Support Tickets - You just need to submit a support ticket to the Clickfunnels support team to receive answers to your questions.
Community Forums - You can visit the Clickfunnels community forums to look for previous discussions or raise your own queries.
4. Builderall vs. Clickfunnels: Split Testing and Analysis
Split Testing, also called A/B Testing, will help you improve your sales funnel and ensure it's converting leads. This is implemented by building two versions of a landing page or a site. Let your visitors experience them, for instance, group A experience page A, group B experience page B. Then, you measure the performance of each page.
Builderall
Builderall provides you with robust analytics to test your funnels and pages. Utilize A/B testing to see which sales page appeals and converts the best and which button has the most clicks.
Clickfunnels
With Clickfunnels, your test's results will show up on your landing page. It's critical that you test consistently at every stage of your funnel so that it's greatly optimized for conversion and revenue. It is essential to split test your headline, your price point, your layout, and your offer.
5. Builderall vs. Clickfunnels: Affiliate Programs
Builderall
The Builderall Affiliate System does not only refer to earning commissions from selling products but enables you to run a business as well. In most affiliate programs, you only get a commission once you create a sale. With Builderall, you can gain a recurrent monthly income provided that a customer pays their monthly hosting bill.
Whenever you create a new sale, you receive 100% commission. And every month, the client stays active on Builderall, you'll get a 30% commission.
Clickfunnels
You can become an affiliate as long as you have an account. You will gain a 40% recurring commission on every sale and 40% on related items within Clickfunnels, like books and continuity programs.
Clickfunnels uses a "sticky cookie" to ensure that every time a client clicks on your link, you will earn commissions on each product they buy via the funnel they use.
6. Builderall vs. Clickfunnels: Publishing Options
Buiderall
When publishing your Builderall site or sales funnels, you can use a free Builderall subdomain or buy a domain and connect it to your Builderall website.
Clickfunnels
Clickfunnels provides a variety of efficient publishing options to address any demands of its users.
Embed Code - Put your funnel pages inside an iframe and then enter code on any website.
ClickPop Code - Include a ClickPop version of your funnel on any page of any site by using the ClickPop code.
Download HTML - Download the .html file of every funnel page and then host anywhere you want.
Add to Facebook - Automatically connect and show your funnel inside of your Facebook page.
WordPress - Utilize the Clickfunnels WordPress plugin to insert your funnels within your WordPress site, on any post or page.
7. Builderall vs. Clickfunnels: The Drag and Drop Builder
Builderall
Builderall offers four drag and drop builders to address a wide range of demands:
Drag and drop responsive builder
Drag and drop pixel perfect builder
App creator
Mobile-first drag and drop builder
If you choose the drag and drop pixel perfect builder, you need to build your site three times - three versions for desktop, tablet, and mobile. Some users enjoy controlling how your site appears on different devices. Meanwhile, some feel inconvenient to create their sites three times.
If you use the drag and drop responsive builder, you only need to create your site once, and Builderall changes the design and layout to make sure your site is responsive on any devices. The resting builders are good tools for those who are looking to build mobile and app-specific products.
All the Builderall builders are excellently intuitive and ensure an easy and smooth design process. Users can browse a huge number of design and media elements that can be dropped anywhere on a web page. You can easily reposition elements by dragging and dropping them on the screen.
Clickfunnels
Clickfunnels offers just one drag and drop editor that can be utilized to customize all of the templates and funnel sets. Nevertheless, Clickfunnels also includes a different funnel dashboard, where most of the funnel settings, integrations, and other options can be configured.
The Click funnels editor allows you to add multiple design elements to your funnel. Then you can use the drag and drop feature to position and resize elements in seconds.
Moreover, Clickfunnels also enables you to upload pictures or other media, and look for stock images from IconFinder, Unsplash, Pixabay without exiting the editor. You also can embed videos from Vimeo, Youtube, and Wistia.
8. Builderall vs. Clickfunnels: Pricing
Buiderall Pricing
Buiderall offers three packages for users to select from.
Web Presence ($9.90 per month) - This basic plan is a good starting point for those who tend to build a website or online presence for their business. This plan will let you generate a ton of pages and funnels, get an unlimited quantity of visitors, and unlimited bandwidth on local hosting. You can capitalize on all the Builderall templates and site builders.
Digital Marketing ($29.90 per month) - With this Digital Marketing package, subscribers can connect up to 15 domain names, send a large number of emails through MailBoss, approach all the Builderall apps, and make all sites safe with SSL certificates.
Builderall Business ($49.90 per month) - This Business plan is the perfect solution that allows entrepreneurs and businesses to open and run a successful business. All websites created on this package get premium CDN hosting, numerous e-commerce sales, and access to the Builderall affiliate program.
Clickfunnels Pricing
Clickfunnels provides two pricing options that are considerably more expensive than Buiderall.
Startup ($97 per month) - You can have access to all the templates, the editor, and many other Clickfunnels features on this Startup package. Users can build up to 20 funnels, 100 landing pages, and achieve up to 20,000 page views per month. Besides, you can sign up to or connect up to three different domains.
Etison Suite ($297 per month) - Subscribers that register for the Etison Suite plan can access Actionetics, Clickfunnel affiliate management program, Clickfunnels own email marketing service, and Backpack. Furthermore, subscribers can build a huge number of funnels and landing pages, drive extensive traffic, and register as many domains as needed.
9. Builderall vs. Clickfunnels: User Experience
Builderall User Experience
To start with Builderall, you will have to sign up for the service and enter some basic contact information. Before requiring a credit card, Builderall provides a seven-day free trial. Therefore, if you don't feel sure whether this is the solution for your project, this is still an opportunity worth trying.
When you have registered, you'll be directed to the Builderall dashboard. Here, a webcam video introduces the platform and helps you know the most effective and essential aspects of the solution.
Select a website builder
The process of building a website starts with choosing which website builder from the left-hand menu.
Drag and Drop Responsive Builder - Builderall makes sure your content is entirely responsive to any device.
Drag and Drop Pixel Perfect Builder - This allows you to manage how your site will appear on desktop, laptop, or mobile devices.
Mobile First Drag and Drop Builder - This builder lets you build a mobile-friendly website.
All builders use the same features and layouts, but the Drag and Drop Pixel Perfect builder offers a large number of sales funnels and templates.
Choose a template
Here you can use the filter feature to find your favorite templates from the left-hand Categories menu. Choose View to preview every template, and if you decide to choose, click on Edit. Your template will show within the Builderall website builders.
Customize your template
The Builderall website builders have numerous features that can be to customize your template. Some tools you can use include:
Pages - You can include more pages to your website, then manage page features including language choices, SEO, domain settings and so on.
Elements - Builderall offers various design elements, including images, video, buttons, pop-ups, audio, forms, and many more.
Text - You can choose font layout groups and change font styles, sizes, colors, etc.
Checkout - If you want to sell goods or services, you can include checkout options, manage sales and payment modes.
You can use the drag and drop feature to change the positions and sizes of page elements with ease. When you feel satisfied with the changes, Preview your site and then choose Save from the top menu bar.
Publish your site
In the Builderall dashboard, re-choose your website builder and click on My Sites. Here you have some options:
Change your subdomain
Connect a domain
Publish your site
Clickfunnels User Experience
To start with Clickfunnels, you will have to sign up for the service by choosing the Start your Free 14 Day Trial button. Even though Clickfunnels provides a 14-day free trial, parting with your credit card information can benefit you.
After you register for the service, your screen will show the Clickfunnels dashboard. Then you can find numerous Clickfunnels features, which include their advanced tools, Actionetics and Backpack.
Manage your Clickfunnels settings
Before you can build a funnel with Clickfunnel, you'll need to configure your settings by clicking on your avatar in the top right corner of the screen. You might consider:
Domains - Clickfunnels enables you to connect your domain or buy a domain with them. Fresh members also get one free domain for the first year of Clickfunnels membership.
Payment gateways - If you want to bring payments through your sales funnels, you have to choose and integrate a payment provider. Third party payment providers are ClickBank, PayPal, Stripe, and more.
Outgoing SMPT - Emails are added as you register a custom domain, but you can also include your own current SMPT service to allow you to send invoices, promotional emails, shipping notifications, and other transactional emails.
Integrate an Email Provider - Here you can select from many different third party providers including GetResponse, Infusionsoft, MailChimp, and so on. Equally, you can choose to integrate Clickfunnels own Actionetics email application which is ready-to-use to anyone on the Etison Suite package.
When you have included the essential integrations and configured other settings, you're ready to generate a funnel.
Choose a template
Within the Clickfunnels dashboard homepage, choose + New Funnel. You can utilize the Clickfunnels Funnel to help you pick a funnel set and template.
The Funnel Cookbook tool is the most effective way to choose the right template for your aim and nice. To begin, choose:
Your Industry
The Type of Funnel
The Funnel Goal
Clickfunnels will now show the funnel sets that address your demands.
When you have picked the proper funnel set for your project, Clickfunnels will show a list of free and premium landing page templates that match the funnel set. You can preview the template. Besides, Clickfunnels also offer a list of videos and top tips to help you understand how efficient to use these available layouts.
After choosing the template, you will be directed to the Clickfunnels dashboard where you can manage the funnels settings and modify your funnel.
Configure your funnel settings
The Clickfunnels funnel dashboard gives out a number of tools and features to optimize your funnel:
Analytics Reporting
Funnel Settings
Email Automation
Publishing Options
Clickfunnels Editor
Then click on Settings to configure your funnel.
Domain - Choose the domain you want to apply to the funnel.
SMPT - Choose the configuration you'd like to use.
Tracking Codes - Include any tracking codes.
Customize your template
The Clickfunnel editor allows you to customize your funnel template with ease. There are some options for you:
Media - Include photos, videos, and audio to your funnel. Upload your own media files, insert videos from other channels, and browse stock photos.
Text - Choose font styles, sizes, colors, etc.
Forms - Show advanced forms on your funnels, which include SMS sign up forms, surveys, or billing address forms.
Social Media - Show social share buttons on your funnels or include a Facebook comment box.
Content Blocks - Include a variety of stylish and helpful content blocks to your webpages, which include a pricing table, text blocks, a FAQs section, and so on.
Publish your funnel
It's time to publish your funnel. As mentioned earlier, Clickfunnels offers a lot of publishing options, including embedding code on your site, utilizing the Clickfunnels WordPress plugin, and sharing on social networks.
To find these options, go to the funnel dashboard and click on Publishing. You will now see the list of publishing options. Moreover, Clickfunnels also gives walk-through videos with some options to make sure that you can simply publish your funnels.
The final words
Are you ready to make your decision?
Now you have an overall picture of what Builderall and Clickfunels can do. Which platform works best for your business. If you are operating a new business and searching for an economical all-in-one solution with some unique features, Builder can handle that. If you're going to create high-converting funnels to appeal leads and drive sales, Clickfunnel is for you.
Consider carefully and make the right choice!
Website Support
& Maintenance Services
Make sure your store is not only in good shape but also thriving with a professional team yet at an affordable price.
Get Started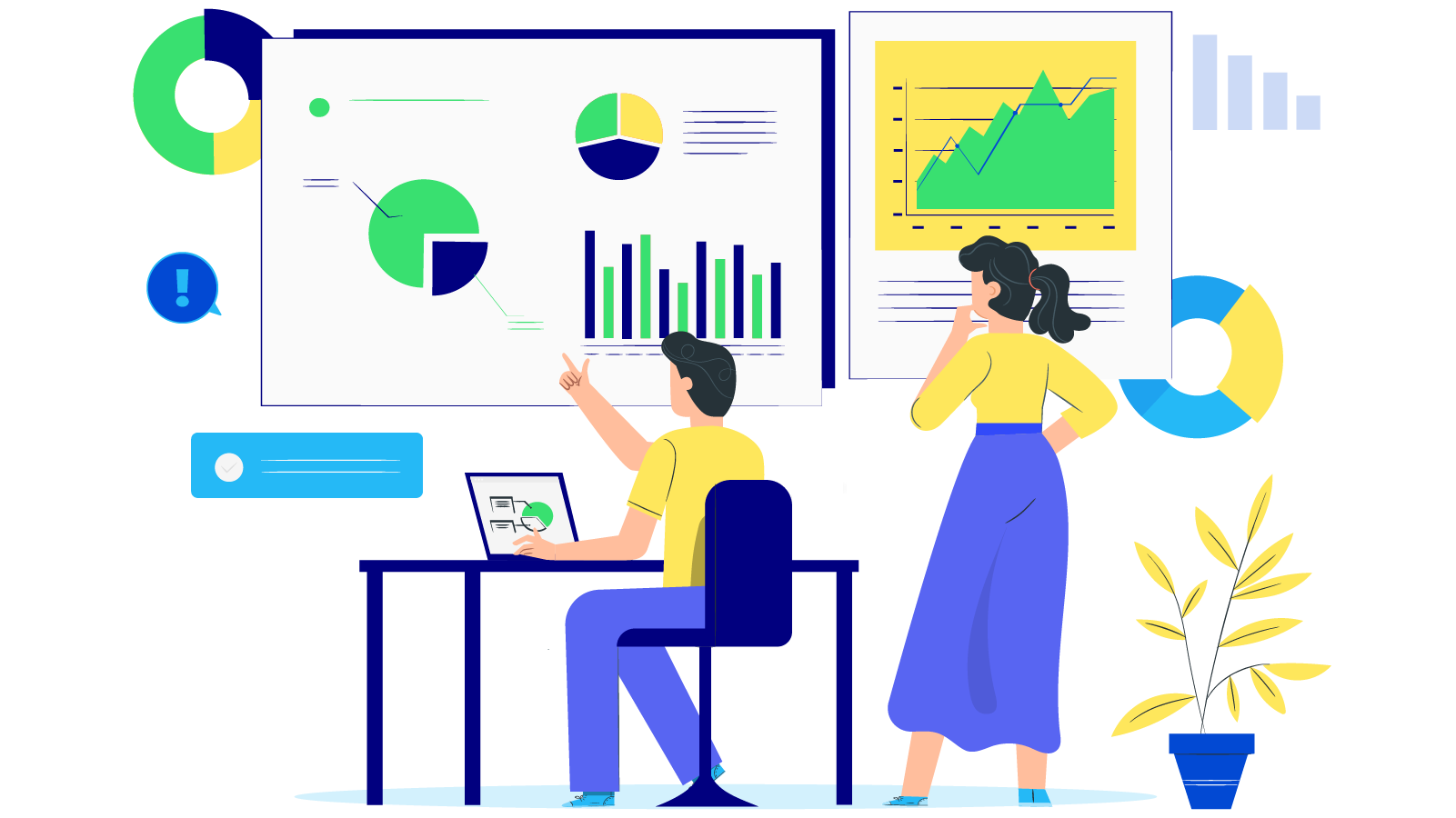 New Posts



Subscribe
Stay in the know
Get special offers on the latest news from Mageplaza.
Earn $10 in reward now!