What Is A Sales Funnel? A Comprehensive Guide For Beginners
The Most Popular Extension Builder for

Magento 2
With a big catalog of 224+ extensions for your online store
Tell me your thought after reading all the statistic below:
68% of companies have not identified their sales funnel (Pardot)
Only 56% of business have a system or toolset in place to qualify leads
65% of companies say generating traffic and leads is their biggest challenge (Hubspot)
Companies that create an easy buying process are 62% more likely to win high-quality sales (Harvard Business Review)
So which group are you in? Still worry about finding the right development path for your business or already building a well-designed sales funnel.
If you're the first one and have no idea of what is a sales funnel, this post can change your whole perspective.
This post will explain the sales funnel definition, its essential role for your success, and an all-in-one guide to creating one for your business.
Without further ado, let's dive in!
Table of content
What is a sales funnel?
A sales funnel, a step-by-step process that leads a potential customer one step closer to your products/ services and a purchase decision through a series of marketing actions.
In other words, each step that any consumer has to go through from a prospect to an existing customer will be reflected comprehensively in the sales funnel.
Businesses use it to identify the exact points they can interact with potential customers in their journey via numerous marketing tactics such as automated emails, videos, articles, landing pages, and so on.
The final purpose of all those actions is to convert prospects into buyers.
Even if you might not realize the presence of sales funnels, you can find yourself in it, especially from an ordinary consumer's view.
Read more:
Why does sales funnel matter?
Optimize marketing strategies
Have you ever found yourself lost and penniless on your company's current marketing strategies that yield minimum to no results?
If yes, then sales funnels can be the key to help you solve this problem.
By analyzing and creating a complete sales funnel, you can determine which marketing tools or business model will get you closer to succeed as an entrepreneur or marketer.
How can it do that?
From what I said above, the sales funnel is a model for visualizing the customer journey from initial awareness to conversion. Imagine it like an insight map of your customers. Only by looking at it, you can analyze your business and identify sales problems in a customer's buying journey for improvement.
Focus on the right leads
One notable point of sales funnel is that it gives you insights into what leads to pursue.
It allows you to identify all the promising leads, which is worth devoting time and resources to work with via numerous marketing tactics. You no longer have to waste time and resources to chase unprofitable and bad leads.
Building a sales funnel for your business is a way for you to learn more and dig down on your consumers' minds.
Going through each section of the funnel, you are one step closer to their thought process and have enough interactions with them to determine who is serious and who is not yet ready to buy.
Remember, your sales success is not attracting every lead, just the right ones.
Know how to relate to your customers
Customers in different funnel sections will have different needs and insights.
To drive visitors further down the sales funnel, businesses need to change the interaction styles to match and relate better to customers' needs.
The tone of your content and interaction to customers need the flexibility to give offers enticing enough to move them to the bottom of the sales funnel: Action.
That's how sales funnels can help you out in this case. After identifying the sales funnel section of a would-be customer, you need to create better well-directed content and change the conversion tone to get that section's goal.
Create competitive advantages
Looking back at one statistic I said above, 68% of businesses have not identified or attempted to measure their sales funnel.
If you're one of them, that means 32% of companies have already taken advantage of the sales funnel and turned it into their competitive power to drive more sales.
And you're not!
Your problem now is a lack of direction. You might have great ideas but fail to execute it as there is no application of tried and tested models to make sales. Or you provide excellent products that make customers interested, but for some reasons, they choose your competitors.
A well-structured funnel will go with a detailed list of marketing activities for each phase inside the funnel. It can be a secret weapon that can help you gain a competitive advantage over other businesses in your niche.
A breakdown of the sales funnel stages
From a consumer's view, think carefully about the moment when you found something interested in the Internet.
When its content compelled you to make a single click, you're all the way down to the first step of sale funnels: Awareness. Via many attractive offers and planned marketing activities, you become a brand's customer.
That's how you're converted via a brand's sales funnel.
So to learn how to convert your consumers, let's take an in-depth look at 4 stages of the sales funnel model.
Stage 1: Awareness
How can you let people know your business exists?
Able to answer this question, you can start building your first stage of the sales funnel.
Lying on the funnel's top, the awareness stage is where your first impressions of prospects are created. It is the biggest one as well as contains the largest number of people.
Awareness can start from a tweet, social networks, referrals, email marketing, a Google search, etc. By adventitiously or intentionally, your potential customers become aware of your business and what you offer.
However, they will build up their first knowledge of your business, but do not mainly show a focused interest.
At this stage, you need to apply different tactics to make the prospect return to your site and engage more with your business. It's a must-have condition to drive them to the second stage: Interest.
Stage 2: Interest
Do you like the feeling when you're marketed to? No one wants to be sold.
Once people become aware of your brand, this's not smart to push your product or service from the beginning. Your initial concern is to build a strong relationship with them.
At this stage, the prospect is actively seeking solutions to their problems on the Internet, making the shopping comparison, and achieving their goals.
And you will be the one who swoops in with excellent and informative content to help them but doesn't sell to them. This stage's ultimate goal is to help consumers make an informed decision and offer to them in any way you can.
Be a problem solver, not a seller.
The informative level of your content to them decides whether they will follow you on social media and be subscribers or not.
Stage 3: Decision
What is the best way to convince customers to pay?
That's the question you need to answer at this stage. When customers are ready to buy and make their final decision, they might be considering two or three options - hopeful, including you.
If your relationship (interest) stage is done well and effectively, having one slot of your brand on the customer's mind would be easy.
At the "decision stage", the prospect will make the purchase decision from different options based on the information they collected before that. Leads at the decision-making step have the desire to buy but aren't 100%
It is time for you to bring in some sort of incentive or additional information that pushes a customer to buy, such as:
Free trial
Free Consultation
eBook offer
Webinars with an incentive to participate in
Exclusive promotions (discount code, bonus product, free shipping, etc)
Landing pages with video testimonials or reviews by other customers
Remember, this is the most crucial part for you to close the sale and gain an existing customer, and so do your competitors. Whatever the cases are, make it so irresistible that your lead can't wait to take advantage of it.
Stage 4: Action
If customers decide to sign the proposal or click the purchase button and your bank account announces new transferred money, you succeed.
Again, how well you move them through the various stages will set you up with a specific conversion for this action. Your leads now will become part of your business's ecosystem.
The best part behind this stage is the ROI you create via sales. Sales are not stopping at selling successful something, but it also visualizes how merchants scale out their business.
Just because a consumer reaches the funnel's bottom one time doesn't mean your work is over. After the first time purchasing, you need to turn that first time of customers into 10, 10 into 100, and so on.
In other words, customer retention is the last door outside a sales funnel, but extremely important.
By understanding all the sales funnels' steps and tactics, you can control and change the entire game, finally infinitely scale your business.
Types of online sales funnels
I believe now you're probably excited about the idea of sales funnels and want to start making a profitable funnel for your business
Well, the truth is before starting your plan for a well-structured sales funnel, there's something you need to determine.
Which types of sales funnel your business require?
Below are some popular funnels for you to recommend:
Self-Liquidating Funnel (SLO): Created not to make a profit, but to acquire leads. This type focuses strongly on landing pages design and implementation (Awareness and Interest stages)
Tripwire sales funnel: Primarily for sales purposes. A marketing strategy that entices customers to make a small purchase to get them to make larger purchases in the future (Decision and Action stages)
Automated Webinar Funnel: A series of steps you will lead a potential customer through, with the primary step being a computerized webinar (Interest stage)
Lead generation funnel: Used if you want to build up an email list, grow your audience, or acquire some targeted leads before a launch. (Awareness and Interest stages)
High-End client sales funnel: Used for your premium programs. Allow you to qualify the leads first and identify who are serious about signing up for your premium programs (Interest and Decision stages)
Free + Shipping Sales Funnel: A series of promotions focus on free trial and shipping to entice customer buying decisions (Interest and Decision stages)
Product launch sales funnel: Crafted to build suspense and excitement around your upcoming product to maximize the number of customers purchasing it on launch day.
(Decision and Action stage)
The Affiliate Sales Funnel: used in conjunction with their affiliate marketing efforts. Aim at the path that a consumer takes before purchasing a product or service. (Awareness, Interest and Decision stages)
A step-by-step guide to craft a sales funnel
Step 1: Know your audience
Remember, the first stage of the funnel is awareness, and your mission is, in any way, to make the customer know yours exists.
To do that, you need to find the answer to those questions, then write it down:
Who's your target audience?
What're their pain points?
What're their interests and expectations?
Where are they on social media?

What features of your products match their needs? Conduct research on your target customers can help you identify how to approach them effectively, mostly you can figure out:

Where to find your customers in the digital world?
How to position your brand/ products uniquely?
Which marketing tools can you use to approach them?
How to make use of their pain points to make your products stand out from the crowd?
Read more: A better solution for leads collection
Step 2: Create buyer personas
Not every customer is the same. You can't have the same sales funnel for all your customers.
Probably because:
They have different reasons for purchasing your products
The way they use it differently
They make buying decisions in different ways
That's why before building a detailed buyer persona, it's important to segment your audience. By breaking your raw customer segment into a small one, you can easily devise them and deploy different marketing tactics that can affect them the most.
To make it simple, there are 3 main questions for each segment in this step:
Why do customers want to buy a product or service?
What motivates them to buy a product? (assess from the most influential to no-affected)
What stops them from buying it?
By answering all of these questions, you will know what to do to grab the attention of the potential customers who even don't know who you are.
Further, accurate and different personas will power all your marketing efforts, bringing the best results for your whole sales funnel.
Customers' insight is the core value of your funnel.
Step 3: Develop a strategy for traffic and lead generation
This is when you bring your brand's presence to the customers via numerous marketing tactics in reality. The goal now is to generate as much traffic as possible to your site and stir your visitors' interest.
Do you find it familiar? Exactly, they are stage 1 & 2 of your sales funnel.
Some tactics that you can adopt for the traffic and lead generation:
PPC campaigns (Google ads, Facebook ads, LinkedIn ads, Twitter ads, etc)
SEO (search engine optimization)
Landing page optimization
Affiliate program (Contact famous bloggers to write about you; influencer marketing)
Social media marketing (Ads, the live function of Facebook and Instagram, etc)
Content marketing
Read more: 14 Marketing Tip to Drive Traffics for New Entrepreneurs
Step 4: Deploy engaging strategy
Obviously, the first interest will never last, and it only maintains temporarily
You have to keep that concern long and robust enough to convert it into leads by any chance. The engaging strategy is the most suitable choice at this stage.
What you do now is educate your customers who've already connected with you at least once. However, the way you convey your product/ service messages and raise the brand's awareness isn't easy and play an important role in your last success - converted leads
This goal can be achieved with the help of the recommended strategies:
Create engaging and high-quality blogs
Made interesting videos, and podcasts
Involve influencers and request reviews and offer tutorials of your products from them (affiliate links)
Promote your content on social media platforms
Conduct email marketing campaigns to promote your latest posts, sending newsletters and promotions
Organize webinars (depending on the type of your business, not suitable with e-commerce)
Step 5: Convert your leads
All your efforts from the start will be measured and shown in the results of the fifth step.
It's also the final stage of the process during which the visitors convert into paying customers.
Some bits of advice for you, especially e-commerce businesses, ensure that the checkout process is as simple as possible.
You can do it by:
Minimizing the number of form fields
Lesser the number of steps for finishing a purchase
One-click options for sign-in and sign up
Use the One Step Checkout process.
What's important is to build the demand for your prospects in advance and turn their implied needs into explicit needs.
The flow of the customer's mind and your mission in this stage will be:
Utilize promotional messages at the right time and right places
Customers have the desire to own your products immediately
Build an easy-to-follow path on the Internet for customers to make purchases
The most important part of this process is you have to make a clear, exclusive, and compelling offer that targets your customers' needs to close the deal.
Some strategies to convert your prospects into customers are:
Sales calls
Email marketing (promotional emails)
Social media promotion
Notes: Keep in mind that modern consumers are smart. They can sense it if you're using fake or untrustworthy information of your brand to convince them to buy. In fact, it will prevent them from trusting you and even make them become a negative referral.
Sales funnel examples
OptinMonster - Number of stages on site: 4
The funnel stages on-site include:
Pop-up
Homepage
Pricing and plan section
Sign-up form + checkout information + Limited deal (all in one page)
OptinMonster is a cloud-based lead generation software launched in 2013. The founders are Syed Balkhi and Thomas Griffen. It's considered an all-in-one list building software and supports all the popular opt-in form types with 1,000,000+ users.
Once customers click on any link on the site of OptinMonster, a clear and prominent email opt-in pop-up appears. This is where OptinMonster can build their email list for future interaction with customers to convert leads and upsell.
This pop-up is used as a part of the strategy and applied for a while. It has successfully been growing their audience and pulled them to the first stage of their sales funnel.
If visitors refuse to give their emails and click out, they will come back to the homepage. It will tell you what you will receive in return when choosing OptiMonster as your partner.
What's more, on the head of the homepage, we can see a type of landing page with proof of number users, incentive, and a call to action button. After clicking on that, there will be upsell information with detailed plans and prices for you to choose from.
Why it works:
The pop-ups are used reasonably
All the content for pop-up and webpages are explicit and able to highlight all the brand's messages
One step checkout model makes the sign-up and checkout process fast and straightforward.
The homepage includes all the things visitors want to know from testimonials, pricing to features
The leading elements in their web are designed and arranged clearly, enhancing the customer experience
Hubspot - Number of stages on site: 5
The funnel stages on-site include:
Homepage
Services selection
Plans selection (Between the paid and free version)
Sign-up page (differ for each plan selection)
Contact sales
You might have heard about Hubspot as its global reputation, all-in-one software that can offer businesses a full software stack.
It includes CRM, Marketing Hub, Sales Hub, Service Hub. Hubspot now has 2,6+ million followers on social media and around 86,000 customers around the world.
The way they lead visitors on site is outstanding. The first step when visitors are searching for more information around the brand to the last converting step is simple but extremely effective.
Why it works:
The homepage design is optimized and filled with all information a visitor wants to find
Services list, social proof of brand and why choose Hubspot are put in homepage and arranged in an easy-to-view way
On the head of the web, essential sections provide crucial information which helps visitors understand more about the brand
The pricing page uses "Talk to Sales" as content for the call to action button to entice visitors to interact with the sales team. Hence, an increase in sales potential
How Much Does An Online Sales Funnel Cost?
There will be costs and overheads to pay for with any project, which is our most concern.
The costs and overheads for a sales funnel will include:
The costs for professional strategy consulting
The cost to build a funnel with a funnel/ sales consultant
Traffic / Ad Costs
Initial and Ongoing Content Costs
Technical cost (store site maintenance and operation)
It's difficult to say the actual money you opt to create and deploy a well-structured sales funnel.
Why?
Because it depends significantly on your business's circumstances and outcomes, I would recommend leaving 30% to pay for costs and overheads. But the number can change for your needs.
Although it's 30% or not, I believe you should always put aside a specific number of profit for costs and overheads before you actually work with it. If not, it's easy to overdeliver and give away too much for too little.
Final thoughts
Any business owner experienced the pain of missing a sale at least once.
If you want to bring your business to the next level, a well-designed sales funnel is dispensable. Your business can succeed or not, depending on how many prospects you could lead through their buyer's journey, from awareness to purchases.
Be a game-changer in the world of business!
Website Support
& Maintenance Services
Make sure your store is not only in good shape but also thriving with a professional team yet at an affordable price.
Get Started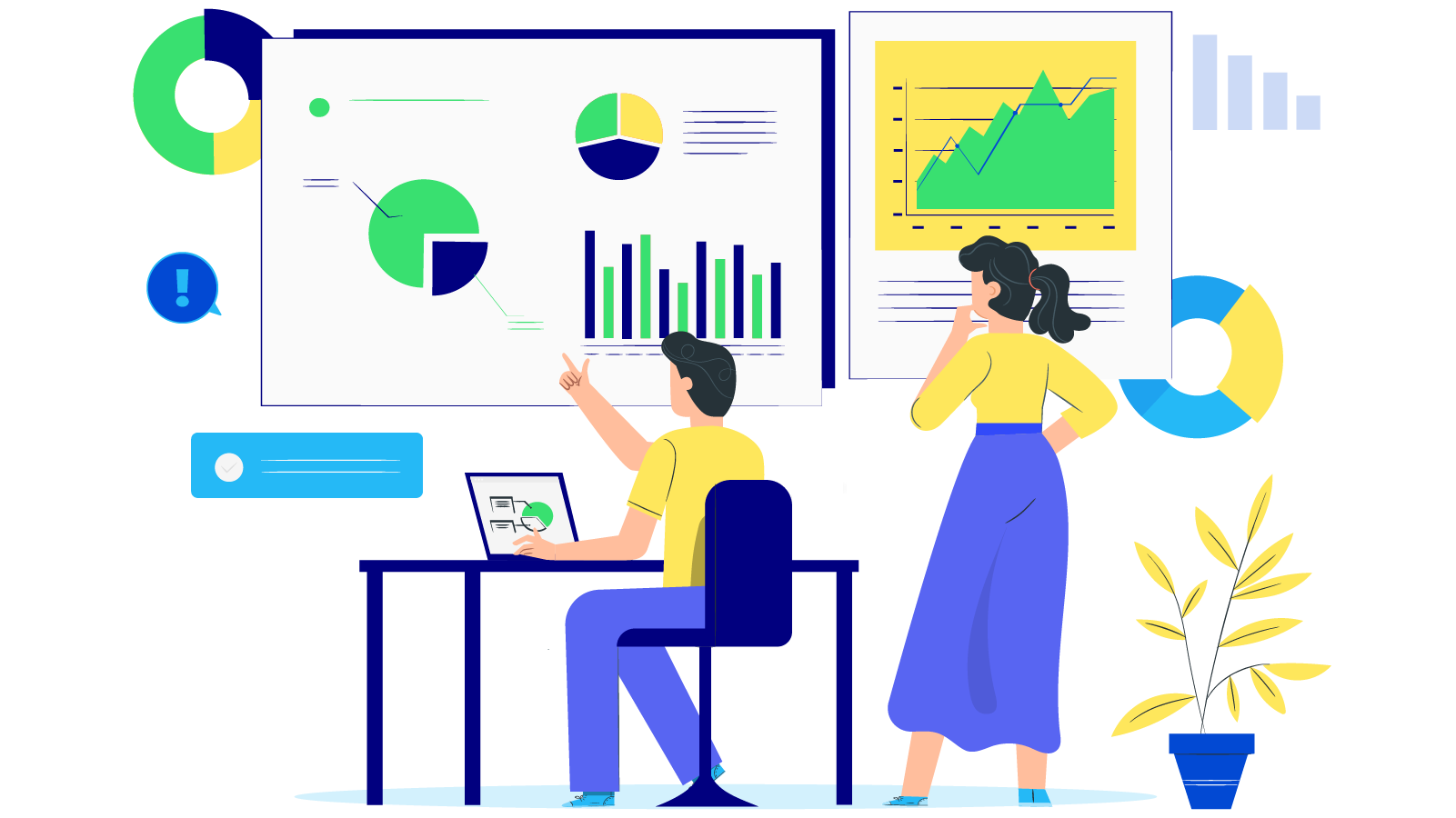 New Posts



Subscribe
Stay in the know
Get special offers on the latest news from Mageplaza.
Earn $10 in reward now!