What is B2B SaaS? Top 10 B2B SaaS companies
The Most Popular Extension Builder for

Magento 2
With a big catalog of 224+ extensions for your online store
Have you heard about the "SaaS" term? In fact, this is a model that is rapidly growing in use in our world today. According to a survey announced by BetterCloud, there is at least 80% of applications used in responded businesses will be SaaS-based. The percentage is also estimated to rocket in the following years.
If you have so many questions around SaaS and the SaaS B2B company, this blog is definitely helpful for you. In the first place, we will explain simply and comprehensively the term "SaaS" as well as "B2B SaaS". Then, you are able to find the most powerful and successful SaaS B2B organizations in the world. Let's dive into the details below!
Table Of Contents
What is SaaS?
SaaS (Software as a Service) is a software distribution model in which a third-party provider hosts the applications and makes them available to customers over the Internet. The customers of SaaS mostly are businesses, not always be the end-users of the apps.
The typical example of a SaaS provider is Google. We use Google Docs, Google Driver every day. And almost businesses are tracking their work with Google Analytics. Those apps are exactly SaaS products.
By using the application, business customers do not need to download or install the app on their desktop system. Instead of that, they can always access the copy version of an application with the internet connection in their desktop, mobile, at anywhere any time. What's more, you can rest assured you're always using the latest software version since a SaaS development company updates all its products autonomously. Since cloud vendors are leaders in new technology adoption, a cloud solution is one way to stay ahead of the competition.
The app' s source code is the same for all users, and when new features or functionalities are released, they will be updated to all of the customers. Regarding the data storage, depending upon the level of service agreement, the customer's information for each module may be stored locally, in the cloud or with both methods.
What is B2B SaaS?
Now, if you do understand the term "SaaS" product, you properly can guest the meaning of B2B SaaS. B2B presents for companies sell products/services for other companies. Hence, clearly, B2B SaaS refers to companies who provide software (app, extension, add-ons) to other businesses as a service. Their products are functioned to assist businesses to operate more efficiently and effectively with highly automatic technology. Its main purpose is to cut down human resource expenses. Due to this value, a large number of companies are using that SaaS software to optimize their sales, marketing, and customer care services to enhance stores' performance and generate more revenue.
Beside Google, another famous B2B SaaS that you might know are Microsoft, Adobe, Slack, socialpilot etc.
You can learn more about them in the next part of the article.
Taking more about customer success, this seems to be the key element of every successful business. Understanding that, e-commerce companies now invest strongly in customers' care system. Once their first-time buyers win, they will likely become their loyal customers. Lately, you can see a significant number of top B2B SaaS companies provide customers with success apps for business customers.
Among many B2B SaaS organizations, some are stand out of them in recent a few years. To bring you the best idea of how those organizations look like and what makes them prosperous like today, let's see the following top 10 B2B SaaS companies in the last part of our article. I am sure that you can learn something from the list!
Advantages of SaaS products
Easy accessibility
The most significant benefit of the SaaS applications is that they can be used only through an internet browser, no need any operating system at any time anywhere. And as you may know, the internet is widely used in almost urban areas worldwide today.
Cost-effective
It is undeniable that SaaS products eliminate the need for merchants to install and run applications on their own systems. This also means that they can save the expenses of hardware purchase, maintenance, and bug fixing. A significant amount of time on installation and support is removed as well.
Flexible payment options
Instead of spending one-time payment, customers using SaaS products can subscribe for a monthly/yearly or any offered frequently basis. By moving to scheduled operating expenses, this will help merchant customers to control operations better with predictable budgeting. Moreover, users can actively stop SaaS subscriptions whenever they want to save these recurring expenses.
Auto-updates functions
Another core advantage of SaaS products is that all of them can be updated automatically and centrally from app providers. This update will not affect the business customers' operations at all. Further, auto-update and managing paths help reduce the time and human resources of the in-house IT department in business users.
Top 11 B2B SaaS companies in the world
According to the G2 Crowd report, the following list is collected with the top 10 SaaS B2B companies that are providing software for many businesses worldwide. They are not only famous and successful for the products' portfolio but also be known as the best service providers in the industry.
In the report, GA has used the Grid Scoring Technology in which it builds the top Software companies on a scale of 0-100 resulted from customer reviews, social networks, and online sources.
1. Google
The biggest name is undoubtedly Google, who owns up to 137 products that are focused on Survey, Cloud Content Collaboration, Document Creation, Digital Analytics, Video Conferencing, and more. The most used products are known as Google Forms, Google Drive, Google Docs, Google Analytics, Google Hangouts Meet. Also reported by G2, it was ranked 92 in market presence and 94 in satisfaction with an overall score of 93.
2. Adobe
Adobe is famous for its products and services portfolio in digital media, digital marketing, printing, and publishing software. This company owns over 50 computer software products (some most used are Adobe Photoshop, Adobe Illustrator, Adobe InDesign, Adobe Dreamweaver, Adobe Photoshop Lightroom). Adobe also was ranked 92 in satisfaction, 86 in market presence and an overall score of 91.
What you need to do is only describing desired features of the Magento website, we will help you to build the store that ticks all the boxes!
Get Started
3. Slack
A Software company cannot ignore a big name: Slack. This vendor provides solutions in Business Instant Messaging and Productivity Bots. Its main product, Slack, is a collaboration and chat tool that allows for business internal messaging, video conferencing, and AI bots. By the report result, Slack gained 85 points in market presence and 100 in satisfaction with an overall score of 94.
4. MailChimp
Founded in 2001, Mailchimp is a leading marketing platform for small businesses. It provides solutions in Email Marketing, Transactional Email, Marketing Automation, Other Marketing with typical products such as Mailchimp, Mandrill, Mailchimp All-in-One Marketing Platform, TinyLetter.
Mailchimp is a powerful marketing platform that enables customers to set up email sending automatically and triggers-based emails. With the detailed result reports, Mailchimp support customers in improving their marketing strategies effectively. Mailchimp 's ranking score is 94.
5. Shopify
As known as an application and platform provider, Shopify is widely used among e-commerce stores and retail POS. With three products as Shopify, Shopify Plus, Burst by Shopify, this vendor landed at the fifth position with 87 in market presence and up to 99 satisfaction. The overall score of Shopify is 94.
See more: Top 11+ Best Shopify Blogs to Follow in 2023 Shopify Plus Reviews & Comparisons and Details 2023
6. Microsoft
Microsoft offers more than 100 cloud products variously used in different industries. Its flagship software can be named: Windows, Office, Azure, SQL Server, Exchange, SharePoint, Dynamics ERP, and CRM, as well as Xbox; Skype; and Windows Phone. Microsoft 's market presence score was 89 and 98 in satisfaction. The overall score is also 94.
7. SurveyMonkey
SurveyMonkey is a web-based survey provider serving businesses of all sizes. It's categories range from Survey, Online Form Builder, Enterprise Feedback Management, to Market Research Services. The survey is used for data analysis and representation. SurveyMonkey was scored at 91 points overall.
8. MathWorks
MathWorks is known as a mathematical computing software vendor who is serving many product developers and engineers in the world. The company products are MATLAB, Simulink, SimEvents, ThingSpeak, Stateflow. The flagship software, MATLAB, was ranked 85 in market presence and 99 in satisfaction with an overall score of 93.
9. HubSpot
Among the CRM platforms, HubSpot is a famous name with its diffusion in more than 100 nations to help customers attract, analyze, and nurture businesses' customers. Focusing on Marketing Automation, CRM, Sales Performance Management, Help Desk, Online Course Providers, this giant brings in various tools such as HubSpot, HubSpot CRM, HubSpot Sales, HubSpot Service Hub, HubSpot Academy. Ranked at the ninth position, HubSpot gained 74 in market presence, and 95 in satisfaction with the last score is 90.
10. AVADA
The last SaaS B2B company in this top list is AVADA - a new eCommerce solution provider dedicated to helpingients take their businesses to the next level with effective solutions.
The company focuses on:
Developing intuitive apps to solve business problems
Consistently updating and adopting innovative technologies to optimize business solutions
Innovating and maximizing products' effectiveness
Supporting customers at the 5-star standard
Building and maintainingstrong community
11. ContentStudio
ContentStudio is a unified social media management tool for small businesses, marketers, and large teams. It includes Custom publishing queues, multi-view content calendars, Social Media Analytics, Social Media Inbox, Brand Management, Automation Recipes, and content discovery features. All stakeholders are involved in ensuring a seamless on-the-spot post preview, such as content creators, social media managers, and clients. It integrates 30+ social media sites, video publishing platforms, blog publishing sites, automation tools, image enhancement tools, and URL shorteners.
12. Salesforce
Salesforce is also a well-known Saas company. Owing around 58 cloud-computing products, Salesforce has been working outstandingly in provide solutions for CRM, Marketing Automation, Help Desk software, Email Marketing, Business Instant Messaging.
13. CAKE.COM
CAKE.COM is one of the fastest growing SaaS companies, mostly recognised by creating the world's most popular time tracker tool, Clockify. With offices in California and Europe, their story began in 2009 with a vision to help others to grow. Their second product, Pumble, is a collaboration and chat tool that allows messaging, video calls and self hosting. Launching his third software, Plaky, a free project management tool, CAKE.COM now offers a complete suite of productivity apps.
14. Databox
Databox is an all-in-one business analytics tool that helps you understand what's going on with your business. This versatile software lets you connect and track data from multiple tools in one place. Instead of logging into all the different platforms your company uses and generating separate reports, you can build customized dashboards and reports in Databox that pull data from these disparate sources in one place. This functionality not only saves time, but also makes it easy to efficiently monitor and report on your performance using a single solution.
Databox dashboards and reports have a variety of use cases across all departments—from marketing and sales to customer support to project management, finance, and more. As the platform has 70+ one-click integrations, over 7000 prebuilt metrics and 300+ dashboard templates available to use, improving your performance has never been easier.
15. Customerly
Customerly, a leading B2B SaaS solution, is transforming customer support with its Conversational AI. Serving over 30,000 businesses worldwide, Customerly offers an AI-powered live chat that delivers immediate, accurate responses. But it's more than just a chat tool. With Customerly, you can create a comprehensive help center, engage users through powerful workflows, and gather invaluable feedback with in-app surveys and NPS. Experience how Customerly can seamlessly integrate into your business and enhance your customer communications, including their subtle yet powerful live chat software.
16. Whop
Whop is an ecommerce platform and marketplace for digital products, which has been designed to provide a seamless buying and selling experience for users. Features include a free hosted checkout, no-code product page builder and email automation, as well as a global payment system and 24/7 support for both customers and sellers. Businesses can use Whop to access a range of SaaS payment and subscription management facilities. If you need to set up a paywall or subscription element for your B2B SaaS, you can make use of a range of different integrations, APIs and ready made templates that allow you to quickly get your product working. Whop provide a Next.js template that can allow you to get your SaaS business up and running in minutes. With Whop you can set up Oauth, payment services via Stripe or Coinbase Commerce, or even build your own app using Whop's new app platform.
Wrap Up
If you are running e-commerce stores and want to gain more businesses as your customers, B2B SaaS products are highly recommended for you. With this blog, we hope that you can find more information about the SaaS-products-as-a trend in our world these days. Furthermore, looking at the giant in B2B SaaS names around the globe will partly help you know more about SaaS products & services & their ways of conducting SaaS marketing for B2B e-commerce websites.
Find your B2B solutions for Magento 2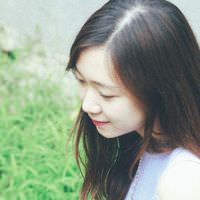 Rainy is a content creator at Mageplaza. As an ordinary customer, already had a special interest in online shopping, and up to now, has spent more than two years discovering online distribution channels as well as E-commerce platforms.
Website Support
& Maintenance Services
Make sure your store is not only in good shape but also thriving with a professional team yet at an affordable price.
Get Started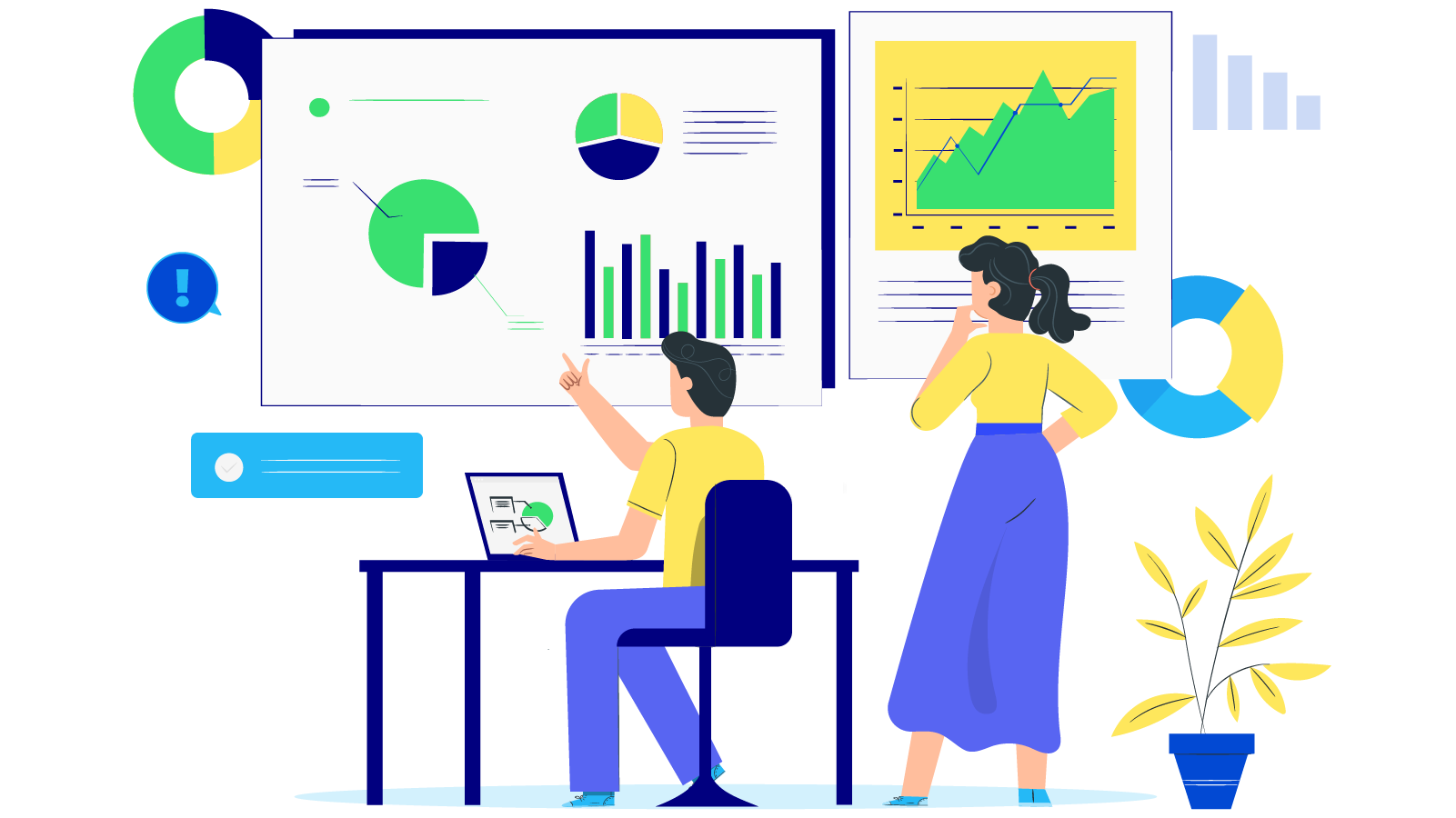 New Posts



People also searched for
b2b saas
b2b saas companies
b2b saas company
b2b saas product
what is b2b saas
b2b saas products
what is a b2b saas company
b2b saas industry
what does b2b saas mean

best b2b saas
saas and b2b
saas companies
b2b saas technology
saas b2b companies
most successful saas companies
b2b saas solutions
b2b saas meaning
b2b saas software
what is a saas company

b2b saas platform
top saas companies
what is saas and b2b
b2b saas business
best saas companies
b2b software company
b to b saas
list of saas companies
best b2b saas companies
top 100 saas companies

top saas providers
2.2.x, 2.3.x, 2.4.x
Subscribe
Stay in the know
Get special offers on the latest news from Mageplaza.
Earn $10 in reward now!