What is Marketing Automation? 7 Best Marketing Automation Software & Tools
The Most Popular Extension Builder for

Magento 2
With a big catalog of 224+ extensions for your online store
In the digital era, everything is shifting to automation. Soon, when you order something online, it can be delivered to you by a robot. It's fast, convenient, and labor-saving!
Are you ready to automate your business to maximize your success? You don't need a robot in your company. Automation can streamline, simplify, and optimize a wide range of aspects of your business.
Marketing automation is a great way to increase your company's revenue. According to recent researches, 77% of marketing automation users saw an increase in conversion, and 91% of them agreed that marketing automation plays a vital role in the overall success of their online marketing activities.
In this article, we'll talk about marketing automation, why you should use it, and how it matters to your business. In the end, we list down some top marketing automation software so that after having a background of marketing automation, you can choose appropriate software for your company.
Table of Contents
What is Marketing Automation?
Marketing automation refers to software or technologies for marketing departments or organizations to more effectively manage campaigns on multiple channels and automate repetitive tasks.
Marketing automation encompasses marketing campaigns across all channels, from direct email and phone calls to online, social, and mobile initiatives.
Pardot points out that "by leveraging marketing automation, your sales and marketing teams can work as one to reach one goal: sales generation."
Common features and functions of marketing automation:
Email marketing
Landing pages and forms
Prediction and scoring
Customer lifecycle management
Lead management
CRM integration
Social marketing
Marketing analytics
Website visitor tracking
Why does marketing automation make sense for your eCommerce business?
Save labor, time, and money
With the help of CRM marketing automation software, businesses can automate many steps between marketing and sales. Automation saves time for tasks that require unique expertise, such as strategy and customer interaction.
Marketing automated processes will cover multiple tasks, including customer communication, lead nurturing, content scheduling, social media management, market research, analytics, and more. These tasks are practically don't require active human involvement.
When your staff has more time to remain engaged and focused on their core tasks, they'll be more productive. It also reduces the need for investment in hiring and training extra staff. You can save a significant amount to allocate the budget more into marketing and sales campaigns that show the real returns.
Therefore, marketing automation software can reduce laborious and time-consuming tasks, increase the productiveness and efficiency for your business.
Reduce human error
Automation eliminates human error from processes and ensures accuracy in every step.
People tend to rush through work assignments, especially to meet the deadline, and they often miss out or skip important tasks without realizing it.
Any time workload of tedious tasks, such as populating information, generating reports, and creating workflows, can cause human mistakes. However, fortunately, automation software can do exactly what you instruct them to do.
Automation, therefore, guarantees the accuracy and effectiveness of every task and remove the costly human error.
Better data collecting
Marketing automation empowers you to embrace big data that helps you collect, store, and retrieve customer in increasingly effective ways.
Marketing automation software helps you analyze every byte of your lead data and identify the most relevant piece of these data valuable to your business. The accurate data capturing and understanding makes it easier for you to plan, coordinate, manage and employ your campaigns effectively.
Target potential customers across multiple channels
Marketing automation tools help you identify the segments of audiences who are relevant to your business and reach the right customers in a personalized way across different channels.
You can automatically integrate multiple marketing channels to deliver comprehensive messages to your target customers.
Some marketing automation tools enable you to implement behavior and interest-based audience targeting, data-driven content marketing, or determining specific audience touch-points.
Get sales and marketing on the same page
Integration between marketing and sales is a challenge, but it is more important than ever and can be done effectively with marketing automation.
Today, customers find most product information through the online search. The marketing team should work together with the sales team to ensure their content is relevant and compelling to customers.
The alignment of the marketing and sales team creates an efficient lead generation. Marketing takes care of attracting potential customers. The more prospects marketing can reach, the more pipeline they create, then seeing an influx in closed deals.
Marketing automation can improve the lead quality, automating manual processes like lead assignment and follow-up. It gives both marketing and sales teams opportunities to focus on their core tasks and share information more easily.
How to use marketing automation in eCommerce
Drive new leads to your brand
Today, marketing automation is more critical than ever, but to get the best results, you need to do it right from the start. Automated emails are a great way to approach potential customers.
In any situation, it's essential to make a good impression, so does your automated campaigns. It should be a welcome series to attract your new leads and orient them to your brands. A good first welcome email series will make a recipient become your new subscriber or new customer.
Your welcome emails can deliver many things, such as videos, new blog posts, special offers, a sign-up form, newsletter subscription, or just a friendly hello to build a relationship with prospects.
As 76% of people expect a welcome email after subscribing to your list, using welcome emails to engage with customers is essential.
When you send welcome emails to a new customer, you're making the first impression on behalf of your brand. If you impress your potential customers effectively, you'll see a high open-rate for the rest of your email.
A great example of a welcome email from Food52.
Win back lost sales
If you've seen abandoned carts on your store, you must realize how negative it affects your store's sales and revenues. The situation becomes worse when the abandoned carts differ on different screens that customers use.
Let's take a look at the current breakdown of shopping cart abandonment rates by device, provided by Force:
Desktop: 73.1%
Tablet: 80.7%
Mobile: 85.6%
You can see the highest cart abandonment rate in mobile devices. The problem is that more and more people are using mobile to shop online. That means it's difficult to see a decrease in cart abandonment.
Fortunately, you can use automated cart abandoned emailsto resolve this problem right away.
Customers abandon their carts for many reasons. Automated emails sent to customers, like those sent through Mageplaza Abandoned Cart Email, can remind them of their abandoned carts whose checkouts haven't completed yet. You can offer discounts or coupons in those emails to make your email more compelling, increasing the opportunities for your products to be bought.
Automated emails, therefore, can reduce the cart abandonment rate significantly.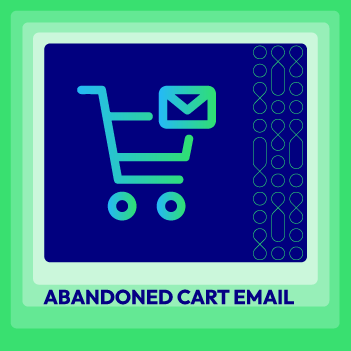 Abandoned Cart Email for Magento 2
Solutions to abandoned carts issue, helping online businesses boost sales and enhance conversion rates
Check it out!
Reconnect inactive customers
Do your customers sign up for your service but never give it much attention?
This situation occurs in many organizations and businesses. Customers can purchase from your store, sign up for the newsletter, but that doesn't mean they'll become a source of returning business.
And the good news is? You can use an automated re-engagement campaign to re-engage those inactive customers.
Like an abandoned cart email program, you can send emails to customers automatically to win back their attention and re-accelerate their interest in your services and products.
An offering of your daily sales or a discount coupon along with relevant product recommendations can catch customers' attention and encourage them to engage more with your email.
Get customer feedback
Improve conversions by showing what people tell about your brand. Just talking about how good your products are is not as effective as letting customers know previous buyers' feelings and evaluations.
That's why it's a significant loss if you are not actively collecting your customers' reviews and feedback on their purchases.
If you find it hard to ask for customers' opinions on your products, services, and more, marketing automation makes it simple for you to encourage your reviews. Marketing automation automates the feedback collection process so that your customers can get to leave their feedback and reviews quickly right after they finish a purchase.
The automated feedback collection doesn't force your customers to express their feelings about your products. It's more likely to invite and encourage them to review their purchases.
Learn more:
Read more:
How to choose the right marketing automation software
1. Identify your business needs & goals
Whatever business decisions you make should base on your business needs and goals.
In this case, determine your marketing automation needs before diving into your search to find out the best marketing automation software for your business.
To define your overall needs, dive into all these areas:
Marketing channels: Determine the channels to market your business. You'll want to find a solution that supports the sales and marketing channels you're using.

Metrics/Analytics: See whether the software you choose can measure and report marketing KPIs that you determine to track your business. Does your marketing automation platform provide robust reporting and analytics tools?

Integrations: Make sure the marketing automation software you're going to use is well-compatible with current systems and applications you already have.
2. Map out your marketing funnel
To have a more vivid picture of your marketing automation needs, you should layout your marketing funnel.
A marketing automation software can bring in efficiency and productiveness for your business when it supports all the channels that assist in the highest lead generation.
So firstly, you need to determine those channels that help you generate leads who come from paid search ads or SEO-optimized blog posts. Then, nurturing mid-funnel channels such as LinkedIn articles or marketing emails.
Finally, see where customers make purchases. Do customers purchase on your site, or after checking demos and direct conversation with your sales staff?
3. Build a shortlist
With a particular goal and funnel in your hand, you can draw up a list of viable marketing automation software along with different criteria.
Don't confuse yourself by adding too many software on the list. Settle on about five options that fit your budget.
4. Evaluate each software in your list
After having some marketing automation software on your list, evaluate each option to narrow down the list and come closer to your find choice.
Now, start searching software providers to see their offers in terms of features and support. You should develop a set of criteria to evaluate and then choose providers who provide features that fulfill your marketing automation needs.
Find out more about integration and customization to your needs. Ask yourself whether the platform integrates with your existing CMS or CRM systems. If it integrates well with your CRM, your content marketing will synchronize with your other marketing efforts.
Marketing automation eases your work efforts in complex tasks such as coordinating data from many touchpoints and collaborating across all channels so that it should be easy-to-use. Look for marketing automation software with an intuitive, neat, and scannable interface.
5. Run a test
Before determining the final marketing automation software, testing how it works it the best way to see if the software's worth your investment.
You should test any viable candidates on your initial list against the real marketing scenario in your business. This real-world test will reveal how well the software meshes with your business operations, your marketing process. Is the software intuitive for your staff, and does it effectively support them?
By testing, you can see the shortcomings of each software as well as the unexpected issues that are obscured in the product description or information you read on the providers' websites.
6. Compare prices
Your budget is a vital element that you can't skip when going to buy anything. You'll need to stay within your budget.
Consider options that meet your marketing automation needs as well as fit your money.
Find out more about discounts, additional costs for upgrades, integration, customization, or waiving setup.
Some providers will offer a price quote based on your requirements and demands. Take opportunities to negotiate pricing with your providers to get discounts or extra support.
7. Consider the future growth
It's vital to identify your current business needs and demands to choose optimal marketing automation software, but it's also crucial to involve your future growth.
Once your business expands, you'll need more leads to be able to support as well as a heavier weight of the database. Choose a marketing automation software that can scale with your business.
Top 7 Best Marketing Automation Software
1. AVADA Email Marketing
With AVADA email marketing automation platform, if you are looking for an easy email marketing solution to use, you are at the right place. Avada is a rapidly-growing email marketing platform for marketers that need to automate the email workflow for better results and ROI. Let's see how this tool elevates your marketing automation.
AVADA Email Marketing's highlight features:
Automated email marketing: build email workflow easily with well-designed templates in the library for marketers to quickly apply the content and use it right away (welcome email series, abandonment cart series, order follow up emails, up-sell/ cross-sell emails)
Email segmentation: create smart customer segmentation based on customers' personal details or behaviors on your websites. Plus, you can use pre-made segments (subscribers, post-purchase, repeat customer, engage/ re-engage, win back, exit intent).
Email builder: design your branded emails with an intuitive creator or available templates without IT requests
Automated website popups: conveniently create engaging pop-ups and spin to welcome or motivate about-to-leave customers to stay on your page and continue their journey (exit-intent popups, spin to win)
Avada Email Marketing works intuitively with popular platforms: Shopify (and Shopify plus) and Magento. The tool is designed for small to medium business that requires an easy-to-use but powerful and convenient solution for marketing activities. Built with a user-oriented mindset, the all-in-one email marketing solution can reduce your workloads and lift up your campaigns' targeting and performance.
Price:
Free plan, 1000 contacts
Pro: $ 9/mo; up to 20,000 contatcs
2. ActiveCampaign
Marketing automation software can't handle everything, but ActiveCampaign does it the best job at automating tasks that don't need a human touch. ActiveCampaign automates the marketing no one has time for.
You don't need to be a tech wizard to use marketing automation as ActiveCampaign provides a drag-and-drop automation builder that helps you set up automated workflows quickly.
3. Hubspot
Hubspot provides one of the most optimal marketing automation software. Hubspot is fundamentally different from other marketing automation tools, as its focus is inbound marketing (including content and search marketing).
The platform claims to offer an all-in-one inbound marketing solutions that can help business and marketing teams grow traffic, convert leads, and track entire funnel in one place.
Besides, it also offers Sales Hub and Service Hub that help you to get deeper insights into your prospects and improve customer service.
4. Marketo
Marketo is a popular marketing automation tool. It claims to offer marketing automation that covers any channel and every engagement. The platform provides a full suite of features that not only help marketers manage email campaigns but also provides excellent tools for sales teams.
If you're going to start with the basic marketing automation and move into the more advanced functionality in the future, it's an excellent idea to begin with Marketo.
Also, in LaunchPoint, Marketo provides dozens of integrations.
5. Pardot
Pardot, now a part of Salesforce, is a useful marketing automation tool for B2B business. It provides solutions that cover almost all critical marketing automation, including streamlined lead management, smarter lead generation, email marketing, sales alignment, insightful ROI reporting, and artificial intelligence.
Pardot also supports B2B marketing analytics that covers Salesforce engage and account-based marketing.
6. Autopilot
Autopilot is a popularly trusted marketing automation platform that allows you to automate the complexity of setting up a customer journey.
Autopilot allows you to capture new leads from your website, app, or blog and then nurture them with personalized messages. Repetitive tasks will be automated, which gives you more time to focus on building your business.
7. SendinBlue
SendinBlue can save time and boost your marketing performance by automating segmentation and marketing messages effectively.
Though being limited in visual design, SendinBlue automation marketing builder is still powerful without bells and whistles.
When setting up email marketing automation, you can build a new design from scratch and personalize your email content to engage with recipients better.
8. Adplorer - Your local marketing solution
Adplorer's marketing software is the world's first all-inclusive digital marketing automation platform built specifically to help you manage local marketing campaigns. This technology enables you to scale marketing campaigns across thousands of SMBs, Franchise Locations, and Enterprises all over the world. Agencies and internal marketing departments use this software to automate the creation and management of campaigns on Google, Bing, and Facebook, as well as manage their Social Media platforms and Reporting all in one platform!
9. Eloqua
Eloqua is a part of the Oracle suite of tools. This marketing automation software helps businesses and marketers streamline engagement, drive efficiency, gain real-time insights to hasten the return of investment.
Oracle Eloqua provides marketers with best-in-class lead and campaign management tools that help them engage with the right audiences at the right time.
Marketers can carry out personalized campaigns to intrigue audiences across multiple channels, including email, search, web, display, and video.
10. EngageBay
EngageBay offers all in one marketing automation tool that helps small businesses to target and engage their customers by automating their marketing process. The system was created to help you automate your marketing, and we work with our customers to make sure they achieve their goals.
It provides your business with innovative marketing campaigns, powerful content recommendation engines, effective management of customer interactions, social media marketing, automated email marketing, lead generation tools, and much more.
In addition to this, EngageBay also offers Sales and Service Bay to help small businesses grow faster and smarter.
Marketing automation is worth the hassle!
Marketing automation will quickly become the most effective ROI activity in your business.
To optimize your marketing to skyrocket sales, the first thing to do is to choose the right marketing automation software. Follow the guide above to make your choice easier.
A good marketing automation software is the one that at least can mesh with your existing systems, support your staff in maximizing their job, and adhering to your budget.
We hope you find this article helpful and let us know if you see the improvement in your marketing after utilizing marketing automation.
Jade is a content creator, book lover, and a hodophile. She loves to learn skills and practical knowledge to excel at marketing, especially content marketing.
Website Support
& Maintenance Services
Make sure your store is not only in good shape but also thriving with a professional team yet at an affordable price.
Get Started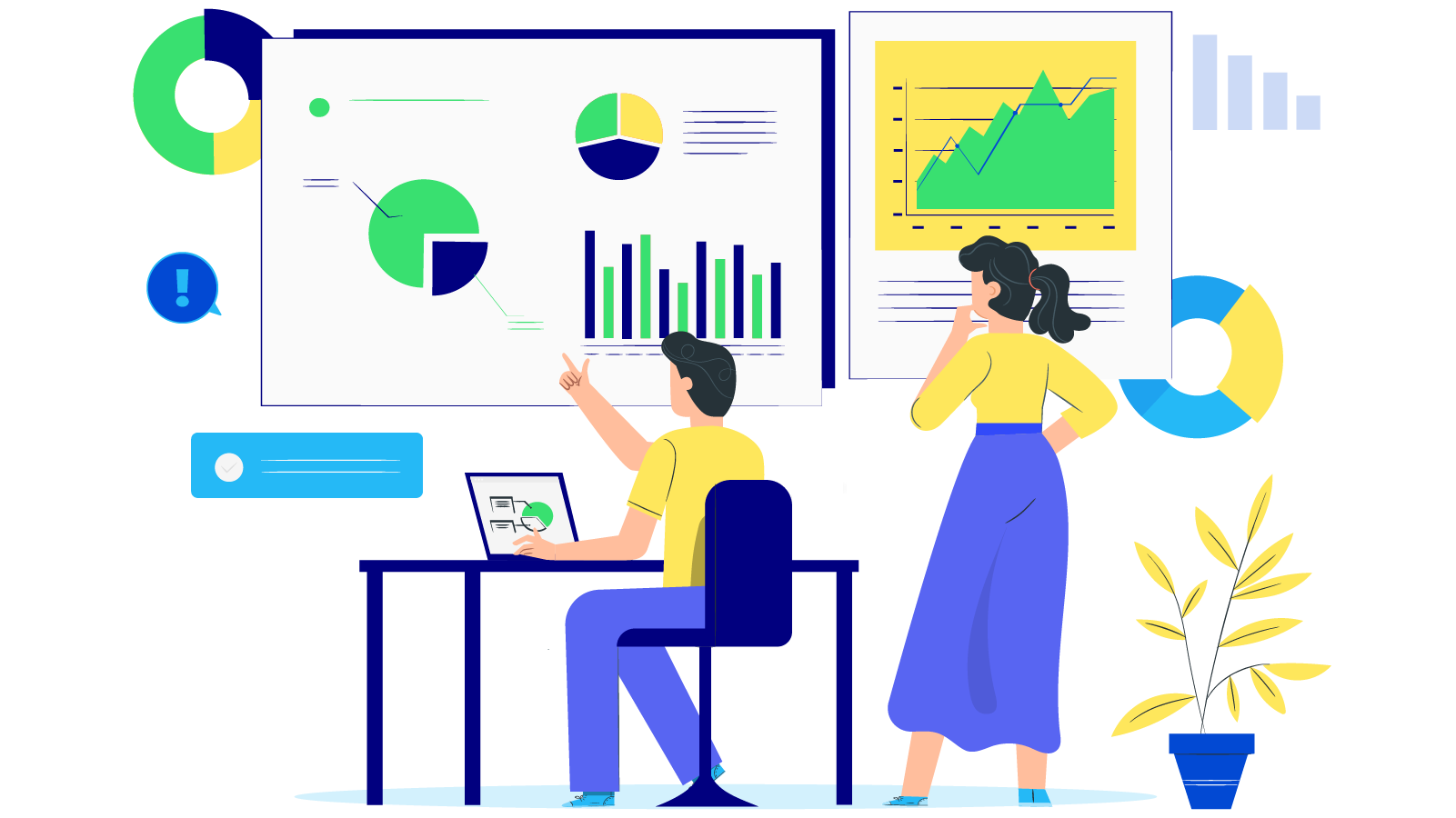 New Posts



People also searched for
what is marketing automation software
what is marketing automation?
what is email marketing automation
what is a marketing automation platform
what is the best marketing automation software
what is enterprise marketing automation
what is mobile marketing automation
what is marketing automation tools

what is salesforce marketing automation tool
what is need for marketing automation campaigns
what is a marketing automation system
what is marketing automation specialist
what is a marketing automation workflow
what is the most used marketing automation software
what is marketing funnel automation
what is email and marketing automation
what is marketing automation analytics

what is a digital marketing automation platform?
what is b2b marketing automation
what is marketing automation eloqua
what is the most popular major marketing automation platform
what is an automation in marketing
what is marketing automation and why does it matter to you
what is sales and marketing automation
what is a marketing automation system and how is it used
what is the impact of marketing automation
2.2.x, 2.3.x, 2.4.x
Subscribe
Stay in the know
Get special offers on the latest news from Mageplaza.
Earn $10 in reward now!