Clickfunnels vs Leadpages: What is Your Business's Best Choice?
The Most Popular Extension Builder for

Magento 2
With a big catalog of 224+ extensions for your online store
We are living in a digital age.
As any modern marketer knows, if you're going to make it in this competitive climate, you need an intelligent digital marketing strategy, and sales funnel software to support you with that.
And Leadpages and Clickfunnels are 2 most well-known names anytime you look for "the best sales funnel software" or "page builder tools" in the market today.
Standing between 2 choices, both are famous and have many features in common, some might find it challenging to make an informed decision. So, this post will give you the most up-to-date reviews and comparisons between these 2 legendary pieces of software.
Without further ado, let's rumble!
Table of contents
What is Clickfunnels?
Clickfunnels is an amazing brainchild of marketing genius - Russel Bruson and his team, created in 2014. That enables you to generate conversion-optimized pages in your sales funnels with a huge database of eye-catching landing pages templates.
However, Clickfunnels is more like an all-in-one marketing software than a simple landing page builder. You can use this software to simultaneously accomplish multiple tasks in a sales funnel, from collecting email, selling products to maximizing your profit via order bumps, upsells, and downsells.
Clickfunnels can be used to create:
Landing pages and squeeze pages

Webinars

Membership sites

Every type of sales funnels you have in your mind, fulfill with order bumps, upsells and downsells
On the other hand, Clickfunnels is a marketing automation system whose primary purpose is to capture leads via several landings and lead pages and then turn them into purchasing customers.
Read more: What is Clickfunnels? And How Does it Work?
What is Leadpages?
Leadpages is another well-known landing page software that several businesses use to connect with their customers, capture leads, and so forth.
If Clickfunnels is a perfect tool for sales funnel control and creation, Leadpages is a lot better at landing page builder capability and lead collection.
Whatever you need, from creating high-performing websites to high-converting landing pages to pop-ups and opt-in forms, you can complete every aspect of your sales funnel with this software.
Clickfunnels vs. Leadpages: Pros and Cons
Before going deeper into the detailed comparison of both programs, let's go through the full list of pros and cons of Clickfunnels and Leadpages.
Clickfunnels Pros and Cons
Pros:
Easy-to-use drag and drop functionality for page template customization and creation very quick, though the design options are relatively limited compared to Leadpages

Several pre-made sales funnel and page templates

Provide an all-in-one marketing solution for your web

Work as a hosted platform so that users don't have to worry about their content

Backpack (an affiliate system comes with the Platinum plan) that makes it easier for you to incorporate affiliate marketing to your marketing strategies.

Able to share your funnels with other users with ease via the "Share funnels" feature

Outstanding and comprehensive A/B split testing

Able to visualize and plan a complete funnel

Smooth integration with both complementary and paid e-commerce programs

Integrate with Stripe, Paypal and numerous other payment tools

Get 25+ direct integrations with Clickfunnels and access to hundreds of apps via Zapier integration

Great mobile optimization

Has lots of training materials from youtube channels to personal courses
Cons:
As ClickFunnels is designed to manage all aspects related to building and running a sales funnel, it doesn't excel in any one category

The Follow-up funnels/ Actionetics autoresponder sometimes can be a bit glitchy and can't completely replace a marketing automation service or email marketing software

Clickfunnels comes at a higher cost when compared to its most competitors (both basic ($97) and premium plans ($297)

Though Clickfunnels is more functional, it has a steeper learning curve than Leadpages. You can feel a bit overwhelmed and daunted.

Limits monthly pages, funnels, and visitor traffic for Clickfunnels basic plan ($97/ mo)

No phone support and chat option is sometimes relatively slow

Some of the templates are a bit dated and unprofessional
Read more: In-depth reviews of Clickfunnels
Leadpages Pros and Cons
Pros:
Far more affordable than Clickfunnels (the Pro plan is only $49 while the Clickfunnels' basic tier is already $99)

Have a much more robust landing page builder, going with far more customization options when compared to Clickfunnels

The A/B testing is outstanding

Users can create professional landing pages in minimal time. Include HTML editor for users to tweak pages with custom code

Quick support service even if you are in the basic plan

Has 200+ eye-catching and high-converting templates and 40+ standard integrations for both primary and professional plans

Offer basic analytics built into the Leadpage platform, which is an excellent resource for its users

Compatible with the Zapier, and even some major email services like Drip, MailChimp, Infusionsoft

The pages you build by LeadPages can fully integrate with your WordPress site (and any other CMS platform.)

Easily customized to add your branding elements and incredible mobile responsiveness
Cons:
As Leadpages specialize in landing pages, adding other features like email is much like a multi-step process requiring integration with other software

No built-in autoresponder or affiliate management tool

It will take time for users to be master with it

Lack of video tutorials to help its users with particular issues

There are some moments Leadpages has crashed, and you won't be able to save all your changes or the autosave functionality doesn't work

Need to pay extra costs for custom templates

Unable to place or tweak your page elements where you want as they all "snap" into place on a grid
Clickfunnels vs. Leadpages: Short verdict
No doubt that ClickFunnels and LeadPages are the most popular tools for building sales funnels and landing pages. Therefore, it is not a surprise when we can find several posts or discussions on which of the 2 is superior.
Software's ultimate function
Clickfunnels is the most effective and powerful when it comes to:
Creating comprehensive and functional sales funnels

Building landing pages, even an entire website based on the users' requirements

Best for: Online marketers and entrepreneurs (used by both small and large businesses who don't care much about price)
Leadpages works well when it comes to:
Building stunningly beautiful and conversion-optimized landing pages

Create effective lead capture forms

Best for: Small business whose budgets are tight
Pricing
Clickfunnels:
Has only price fixed price for each plan
$97 a month for the starter plan - the most basic and cheapest plan

$297 a month for the Platinum plan

$2.497 per month for the TwoCommaClub (the highest plan of Clickfunnels)
Leadpages:
Discounted price for annual billing
$25 a month for the Standard - the most basic and cheapest plan

$48 a month for the Pro plan

$199 a month for the Advanced plan (the highest plan of Leadpages))
Capabilities
As Clickfunnels is considered as an all-in-one sales funnel builder, it offers far more features, not just compared to Leadpages but any other platform. That also explains why Clickfunnels can be so popular.
Before moving into the detailed assessment, let's go through some primary features of Clickfunnels and Leadpages first to overview the differences between them.
Number of features: Clickfunnels has more features than Leadpages as it serves for building a complete sales funnel

Customizability: Both are excellent page builders with easy to use drag and drop features and custom CSS options. But, Leadpages' design options are more optimized and highly customizable

A/B split testing: This feature of Leadpages allows you to carry out unrestricted A/B split testing on every landing page for performance optimization

Analysis: Both software offer almost similar analytical and conversion features

Email Marketing: Clickfunnels integrates well with most major email software and features a built-in email responder, and so does Leadpages. However, Leadpages doesn't include an autoresponder like Clickfunnels

Upsells and Downsells: Clickfunnels allows upsells, downsells, and order bumps for all versions, while Leadpages only include that features on the advanced plan
Clickfunnels vs. Leadpages: Which software is more profitable?
It's tough to confirm which one is better as both platforms illustrate similar competence in specific categories.
We know that Clickfunnels provides its users with a much more extensive feature-set than Leadpages. But Leadpages is more powerful and effective than Clickfunenls in landing page builder capabilities and lead collections.
Apparently, that much information is not enough for you to have an informed decision. Let's read on for a detailed perspective on both platforms now!
Pricing comparison
Clickfunnels vs Leadpages: Plans' pricing
Pricing is always the first determining factor to consider when assessing a business's affordability to a platform. Only after comparing a platform's price to its going along capabilities can we know exactly whether it's worth investing.
Let's look back 3 Clickfunnels' plan pricing:
The startup plan, or called by another name is Clickfunnels - cost $97 per month

A higher version with more features called Clickfunnels Platinum - cost $297 per month

One final plan costs the most, known TwoCommaClubX - cost 2.497 per month
This post only discusses only 2 plans - Clickfunnels and Clickfunnels platinum, which are 2 most commonly used versions by their customers.
And 3 Leadpages' plan pricing:
The Standard plan goes for $25 a month (paid annually) and $37 (paid monthly)

Leadpages Pro plan cost around $48 a month (paid annually) and $79 (paid monthly)

The highest version of Leadpages is the Advanced plan with $199 a month (paid annually) and $321 (paid monthly)
Needless to say, from the brief introduction above, Clickfunnels is far more costly than Leadpages. But with all the advanced features Clickfunnels offers, it's not too surprising.
Nevertheless, ask yourself - Are those features worth your money?
To answer this question, let's put both platforms on the scale and compare their costs to what features we receive.
Let's start with Clickfunnels first!
Clickfunnels
With the fee is $97 a month for Clickfunnels' most basic plan, we get:
Highly customizable. Build your funnels with professionally designed pages (limited to 100 pages in the starter tier)

Access to numerous templates of page and funnel types (both paid and free)

Limited to creating 20 funnels, 3 domains, and 3 payment gateway connection

Offer courses and training for users

Chat support

Able to connect and learn from others in the FunnelHacker community

Have funnel sharing functionality, A/B split tests
With the $297 plan, we have:
Follow-up funnels

Actionetics (Clickfunnels' built-in marketing automation service)

Backpack management tool (Affiliate program)

Limited to creating 9 domains, 9 payment gateway connection, and 3 users

Receive hours of additional training & courses and priority support

Unlimited funnels and pages
Leadpages
With the fee is $25 a month for Leadpages' Standard plan, we get:
A wide range of page templates, including opt-in, sales, checkout, confirmation pages, and so on

1 site limited

Unlimited landing pages, pop-ups, and alert bars

No limit the number of traffic and leads

40+ standard integration

Free custom domain available for annual subscriptions

Tech support via email only
With the $97 plan, we have:
Unlimited A/B Split Testing

Email trigger links and 10 opt-in text campaigns

Online Sales and Payments

Tech support via chat + email

3 sites limited

The most significant difference between the Pro and Advanced plan of Leadpages is the limit of site builders. For the $321 plan, users will receive up to 50 sites.
Detailed comparison
What do you think when looking at the price and functionalities of both platforms? And which platform is more profitable?
With $25, Leadpages enables you to create unlimited page numbers for the basic tier. To get unlimited pages at Clickfunnels, you need to upgrade to the Platinum plan, which is $297 a month as Clickfunnels' starter plan restricts you to 100 pages and 20.000 visitors per month

Leadpages doesn't allow you A/B testing for the Standard plan. This kind of kills the benefit of making so many pages when you can't even compare different variants you made.

The Pro plan of Leadpages ($48) or advanced plan ($199) still lacks the email marketing automation, upsells, and downsells, which are 2 crucial elements in a sales funnel

Leadpages does have the online sales and payment features, but they online facilitate the buying and checkout process of the buyer, not optimize for upsells and downsells
=> Conclusion:
So, the biggest drawback of ClickFunnels perhaps is the cost. In exchange, you'll have to determine if the accessibility of having an all-in-one platform overshadows the price tag.
On the other hand, Leadpages is much more affordable with everything you need to build high-converting landing pages and funnels at almost half the price every month.
Platforms' features comparison
Number of feature comparison
We pay money in exchange for our desired features, so let's look at the differences between the components that Clickfunnels and Leadpages offer us.
I had already compared the features of both platforms in the "Capabilities" section above. So this part is more like a sum up for you about the main difference between them.
What Leadpages has but Clickfunnels doesn't offer:
When it comes to sales funnels, Clickfunnels is among the top mentions. That's why even the most basic plan (though it's not cheap at all) offers specialized all-in-one funnels, and you don't worry about coding requirements for a well-structured and functional funnel.
This leads to problems.
As Clickfunnels has to cover so many aspects of a funnel building process, its page builder is pretty basic in functionality compared to Leadpages

It doesn't offer fluid or free-form dragging motions and many more functionalities to optimize the landing pages and user experience fully.
What Clickfunnels has but Leadpages doesn't offer:
In contrast, Leadpages is a platform that specializes in creating beautiful landing pages. It offers users an unlimited number of page creation options for every tier. Looking from a different perspective:
Leadpages doesn't offer the A/B testing feature for its starter plan, which is annoying as you cannot compare different page variants like Clickfunnels. Able upgrade to the Pro plan for owing that feature with only $48 (still cheaper than CLickfunnels' basic plan)

Low price means fewer functionalities. Apart from outstanding page builders, other features of Leadpages are limited and cannot compare to Clickfunnels - a comprehensive sales funnel solution.
=> Conclusion:
In terms of page builder, Leadpages is the king. But when it comes to funnel builders, Clickfunnels leave Leadpage behind very far.
Moreover, no other page builder even comes close to Clickfunnels regarding the rich features. So Clickfunnels deserves to be the winner in this category.
Conversion tracking and analytics
For any marketing project, conversion tracking and campaign analytics undoubtedly are essential. That data allows marketers to measure the success of their projects, at the same time, use for further modification in the future.
That's why tracking and analytics are 2 irreplaceable features that come with special benefits and need more in-depth reviews.
To let you know which platform is more powerful, we are about to dive deeper into 2 platform comparisons in terms of conversion and analytical features.
Clickfunnels
There's a reason why people call Clickfunnels an all-in-one marketing automation platform. It offers an integrated funnel system so that each click and move in your site are recorded and accounted for through different kinds of Clickfunnels' analytics tools.
For example, with its tracking and analytics tools, you can:
Use A/B testing to compare different variations of the pages you created before that, then know which one is more effective based on your campaign goals (restrict to compare 2 variants at a time)

Decide ways to divide the traffic between those variants so that you can identify which page your visitors are more responsive to

Track number of visitors' views via Google Analytics integrated with your sales funnels to know how your business grows over time

Analyze several campaigns and make performance reports of all your funnels
With some tools, you can even examine sales trend analysis and issue sales reports. Though they are not as powerful as other data analysis software outside the market, you can still gain helpful insights to make ongoing improvements.
Leadpages
No less potent than Clickfunnels, Leadpages provides its users with real-time analytics that let you measure your landing page's efficiency and success rating.
With its tracking and analytics tools, you can:
Know the problems your landing pages meet and determine whether you need to make any changes to affect its performance for better results

Launch the tracking tools via the Page Tracking tab

Customize the Facebook Pixel and Google Analytics for your landing page best performing

Track the number of views for your landing pages in both search engines and social media platforms
Furthermore, Leadpages integrates with several apps that allow you to incorporate other famous analytics tools into your page, such as Pardot, Bing Ads, LinkedIn Ads, Hubspot, etc.
=> Conclusion
There is no winner in this field. Both platforms - Leadpages and Clickfunnels offer almost similar analytical and conversion features that can meet all your business's requirements.
Read more: Top 10 Analytical Tools for Business Analysis
Affiliate features
Clickfunnels
Clickfunnels Platinum users will own a feature option called Backpack, an additional affiliate system that allows you to:
Add an affiliate program to your own funnels so the customers can sell your products or services on your behalf in exchange for a commission

Set up different kinds of affiliate programs and manage your commission plans

Manage your affiliate center, offering tools to help your affiliates promote your business

Change payout percentages and run promotional challenges all within the ClickFunnels dashboard

Get unique affiliate links to track your affiliates' sales and identify the most valuable affiliates to reward.
Leadpages
Leadpages doesn't offer any feature related to affiliate program management.
=> Conclusion
Obviously, Clickfunnels play its role perfectly as a comprehensive platform. Clickfunnels not only gives you all the tools you need to build unique funnels it also allows you to start and manage your own affiliate program in a very convenient way.
Read more: Builderall vs Clickfunnels: Which One is The Better Option?
Integration comparison
Many companies start out using one or two systems to manage operations, but as they grow and begin to use more technology, the systems can quickly become overwhelming and unmanageable.
That's why 3rd-party integration is considered one of the most important factors when you search for information about any software.
Clickfunnels
Clickfunnels integrates with a variety of apps and tools that make a landing page or funnel more functional and efficient. Those integrations can be used for marketing automation, sales automation, live webinar, social media, email marketing, and much more.
Both ClickFunnels Basic and Platinum Plans have approximately 40+ native integrations and over 1,500+ integrations via Zapier.
Some native integrations you can search for in the Clickfunnels dashboard:
Email services: ConvertKit, Drip, GetResponse, Hubspot, Infusionsoft, Mailchimp, SendIane, etc

Webinars: Zoom, Everwebinar, GoToWebinar, ect

Payment Processors: PayPal and Stripe

Ecommerce: Shopify, ShipStation

Messaging: Facebook, PushCrew, Twilio, etc
Even if you have to add a new integration manually, you won't find any difficulty when doing it. In case you still need the support, there are plenty of tutorials videos to let you know the way.
Leadpages
The Standard and Pro versions of Leadpages are limited to only 40+ native integrations. Only when you upgrade your package to their Advanced plan, then you will have the access right to over 1.000+ advanced integrations.
Leadpages also integrates with Webhooks and Zapier. These integrations further connect you to hundreds of apps, tools, and services for your online campaigns.
Some Leadpages' native integrations:
Email services: Aweber, Campaign Monitor, Constant Contact, Getresponse, Gmail, Active Campaign, etc

Webinars: Zoom, WebinarJam, GoToWebinar

Payment Processors: Stripe, PayPal

Messaging: Facebook, Google+, Twitter, LiveChat, etc

Ecommerce: Shopify

Scheduling: Calendly, OpenTable, Timetrade, Acuity
=> Conclusion
Both Leadpages and Clickfunnels offer numerous direct and indirect integrations to support any type of online campaign that you can think of.
No winner in this aspect.
Training material comparison
Clickfunnels
Russel Bruson - the founder of Clickfunnels, truly has a wealth of knowledge about online entrepreneurship and sales. That's why he could build such a versatile, beneficial tool for even non-technical people to take advantage of things that work online to fuel their businesses' growth.
You can find almost everything (online training courses, books, and Youtube channel) talking about funnel building or entrepreneurship in Clickfunnels.
Some of Russel's premium training courses:
3 Most famous books of Russel that you only have to pay the shipping fee to receive:
Dotcom Secrets - Based on Russell Brunson's experience. Provide readers with endless split testing and knowledge in addressing and underlying strategy issue for ongoing improvement

Expert Secrets - Point out what newbies things to do when starting an online business. Focus mostly on how to leverage a person's strengths that can work to build a successful online business

Funnel Hackers Cookbook - A walkthrough guide that shows you step-by-step on how to use different features of Clickfunnels to their fullest potential
They offer valuable insights that any kind of e-commerce business can learn and put in practice effectively.
Leadpages
For those who use Leadpages can learn via its live training webinars, online courses, and one-on-one coaching at Leadpages' online marketing school, called Converted-U.
Apart from those paths, you can find helpful marketing advice on Leadpages' official website's specific topics.
=> Conclusion
In fact, Clickfunnels has a far more rich premium training course than Leadpages. On the other hand, Leadpages lacks the same level of in-depth training materials. However, their free courses are still adequate resources.
Apparently, in terms of training materials, Clickfunnels does get over Leadpages.
Customer support comparison
No one would like to buy a service and then have the provider disappear in thin air, especially in the case of a digital product since both platforms' target customers are not tech-savvy or IT literate.
Clickfunnels
Clickfunnels doesn't offer you 23-hour support, but users can connect with Clickfunnels via many channels to search for any specific solution, like courses, tutorials on Youtube, its community.
Moreover, phone call support is only available during the weekdays for members of the highest tier. For the Platinum plan, users will get the email and live chat support.
It will be a massive problem if you are a newbie and have to deal with a complex system as Clickfunnels. Typically, you will need a ton of support in the very first period you use this software. But that is something we rarely see on Clickfunnels - dedicated and fast team support.
Though ClickFunnels fancies advertising its sales message heavily on the front, there's less support on the backend. It's not difficult to find a complaint about Clickfunnels support service out there.
Leadpages
For the Standard plan, Leadpages offers technical support via email only. When you move to the Pro, Leadpages will help you via 2 paths (email and chat). If you want the highest level of service, Leadpages offer priority phone support to their Advanced members.
Most importantly, even with the Pro plan, there's no 24-hour chat support. However, their support team is available from 9 am to 5 pm (Monday to Friday every week)
Furthermore, if you have any questions outside of these time, you can use a support ticket and wait to be supported.
In case you don't require direct support, you can get help at Leadpages Help Center for several articles that guide you through each step of creating landing pages from start to finish.
In some forums, we could see lots of compliments from Leadpages' users about their fast and dedicated support.
=> Conclusion
Leadpages customer support is far better than Clickfunnels.
Leadpages' responding and solving problem time is much quicker when compared to Clickfunnels in different tiers. In fact, as Clicfunnels has a more complex interface and more complicated features, it needs more support as compared to Leadpages.
Community comparison
Clickfunnels
As a Clickfunnels' user, you can always find the support from its massive tribe of business owners who have been successful in what they have built with Clickfunnels.
There are 2 places for you to approach help and a ton of free tutorials:
Clickfunnels' Youtube channel (Russell Brunson - ClickFunnels with 172K subscribers)

Clickfunnels Fanpage (365K follows and 348K likes)

Private Facebook Group (a group full of highly-motivated and experienced members - 254.1K members)
Leadpages
Leadpages has a private Facebook group called Leadpages® Community (Official) with over 18.3K members. This is a forum for all Leadpages' users to share and discuss best practices, new ideas, seek advice, and many other things related to this software.
We do search for Leadpages's channel on Youtube. There's a channel with Leadpages' logo making lots of tutorials, tips, and tricks when using Leadpages. However, this channel is not verified by Youtube.
You can have a check here.
=> Conclusion
Obviously, Clickfunels is still the winner when it comes to both platforms' user community comparison.
You can always find huge support and help from Clickfunnels' massive community. But, Leadpages has quite a small Facebook group with only 18.7K members compared with 172K Clickfunnels' members.
Ease of use comparison
Clickfunnels
What most customers love about Clickfunnels is that they can create a series of pages in a fraction of time. This software pairs with so many pre-designed templates, so all users' job is to insert your content into your favorite templates.
Users can make any changes to the pre-made templates like whatever they want, such as adding videos, images, buttons, pop-ups, etc.
Apart from those essential elements, you can also insert other advanced factors like survey forms, progress bars, and pricing tables.
Special tasks you can get on with Clickfunnels are:
Use drag and drop features to put your wanted elements into place

Specify what the CTA button do when your visitors click on it (whether they will be redirected to a website or move to the next step in the funnel)

Specify a custom domain for every new funnel or even link it back to your web

Easily share your funnels with clients, members of your group
It's not exaggerating when voting Clickfunnels is one of the most user-friendly software in the market. You can customize and build your entire funnels without any coding knowledge.
Clickfunnels interface is in charge of guiding you at every step of the funnel. The entire flow is laid out in front of you.
However, if I have to find one unsatisfied point of this software, it must be Clickfunnels' personalization. Clickfunnels page editor isn't a free-form editor, making everything you customize must fit within the allocated spaces in the templates.
Leadpages
Like Clickfunnels, Leadpages enables you to select any templates and easily customize it via drag and drop editor functionality. However, in terms of flexibility, the page editor of Leadpages is over Clickfunnels.
In Leadpages, users can choose between 2 types of pre-designed templates (drag & drop templates and its older version known as standard templates). You can select from various page elements and widgets, including icons, images, forms, videos, timers, and so on.
In terms of drag and drop feature, one of Leadpages is quite similar to Clickfunnels. However, in comparison to Clickfunnels' drag and drop templates, the ones of Leadpages are more contemporary in both layout and design aesthetics.
Special tasks you can get on with Leadpages are:
Add menu items so that visitors can get to their wanted section of the page without scrolling down to find it

Insert complex forms with custom fields. Drag the form you want on to your pages and edit it in your favorite by clicking on the "Form Setting" button

Add custom lead magnets to your form. Furthermore, specify what the CTA button will do (Clickfunnels also has this feature)

Allow duplicating and customizing different sections of your pages to give them the best performance or unique look when displaying them on different devices (desktops, tablets, smartphones)
=> Conclusion
When looking at what both platforms can do, in terms of customizability, Leadpages gives users more freedom than Clickfunells' page builder.
Though we do not deny that Clickfunnels is on the top list of easy-to-use platforms, paired with various page builder selections, Leadpages is the winner. This is understandable as Leadpages is a software that serves mostly for landing page building purposes.
Wrap up
I know it ended up being kind of long, but there was a lot to cover.
Simply put, both platforms have their own advantages and disadvantages. Here is a summary of 2 legendary platforms.
Clickfunnels wins in:
The number of features. Clickfunnels' functionalities cover almost all aspects of a funnel

A platform with fully functional sales funnels building. With Clickfunnels, you can create an entire sales funnel

Provide a variety of pre-built sales funnels, and Leadpages doesn't offer that

Has a built-in email responder to guide leads down the sales funnel, while Leadpages doesn't

Able to build an affiliate program to empower others to promote your products. Moreover, pay up to 40% commissions compared to LeadPages 30%

Engineered to guide visitors along their buying journey and build relationships resulting in sales

Have a massive tribe of devout fans and users
Leadpages wins in:
Extremely affordable. Especially when you choose the annual billing options (the cheapest tier is $25 per month)

Has more dominant landing page builder with better templates

Has no limits on the number of views and funnel (for all levels), while with Clickfunnels' starter plan, those are limited

Offer an easier of use interface

Better customer support

Sufficient for lead capturing
Needless to say, Clickfunenls is the winner in this comparison because of its excellent compilation of features and much richer training resources. However, we must acknowledge that Clickfunnels and Leadpages are very different and have their strengths.
Each software caters to 2 distinct audiences. That's why here is some final advice we want to share with you.
Clickfunnels final words
Clickfunnels is a smart investment for those on the outlook for a comprehensive sales funnel builder tool for profit maximization.
Clickfunnels comes with more advanced features, while some are not even available on Leadpages. In exchange for its extensive feature-set, Clickfunnels comes at a relatively hefty price compared to other platforms in the market.
Those that:
Have to build sales funnels from scratch with no prior knowledge about it

You prefer high speed for your page rather than the flexibility of design in page building

Your campaigns require sales tactics. If the purpose of your pages is not selling something, lots of basic and advanced features won't be of any use to you (e.g., Backpack, shopping cart, down sells and so forth)
Clickfunnels is the best choice you could have.
Leadpages final words
Those that:
Looking for an effective way for lead collection and a fantastic landing page builder

Your work primarily revolves around building landing pages

Or believing the toolkit of Clickfunnels is redundant and overkill

Running a startup with a shoestring budget
Leadpages has you covered.
Read more: Builderall vs Clickfunnels: Which One is The Better Option?
What's your favorite page builder tool?
We understand it ended up being a bit long, but there are lots to cover when digging deep into this topic. However, I hope this ultimate ClickFunnels versus Leadpages comparison can help you make a smart decision.
From my point of view, Leadpages vs. CLickfunnels is not a battle with no king. Both tools are fantastic in their own way. They both share certain features and present apparent differences in what their customers can receive.
Which platform is better - Leadpages or Clicfunnels? The decision's in your hands.
Thanks for taking the time to read this whole review!
As a content executive at Mageplaza, Mia Hoang understands the value of content marketing lies in the engagement between the customers and companies. Her wish is to bring a unique voice, different perspectives, and new light for every audience.
Website Support
& Maintenance Services
Make sure your store is not only in good shape but also thriving with a professional team yet at an affordable price.
Get Started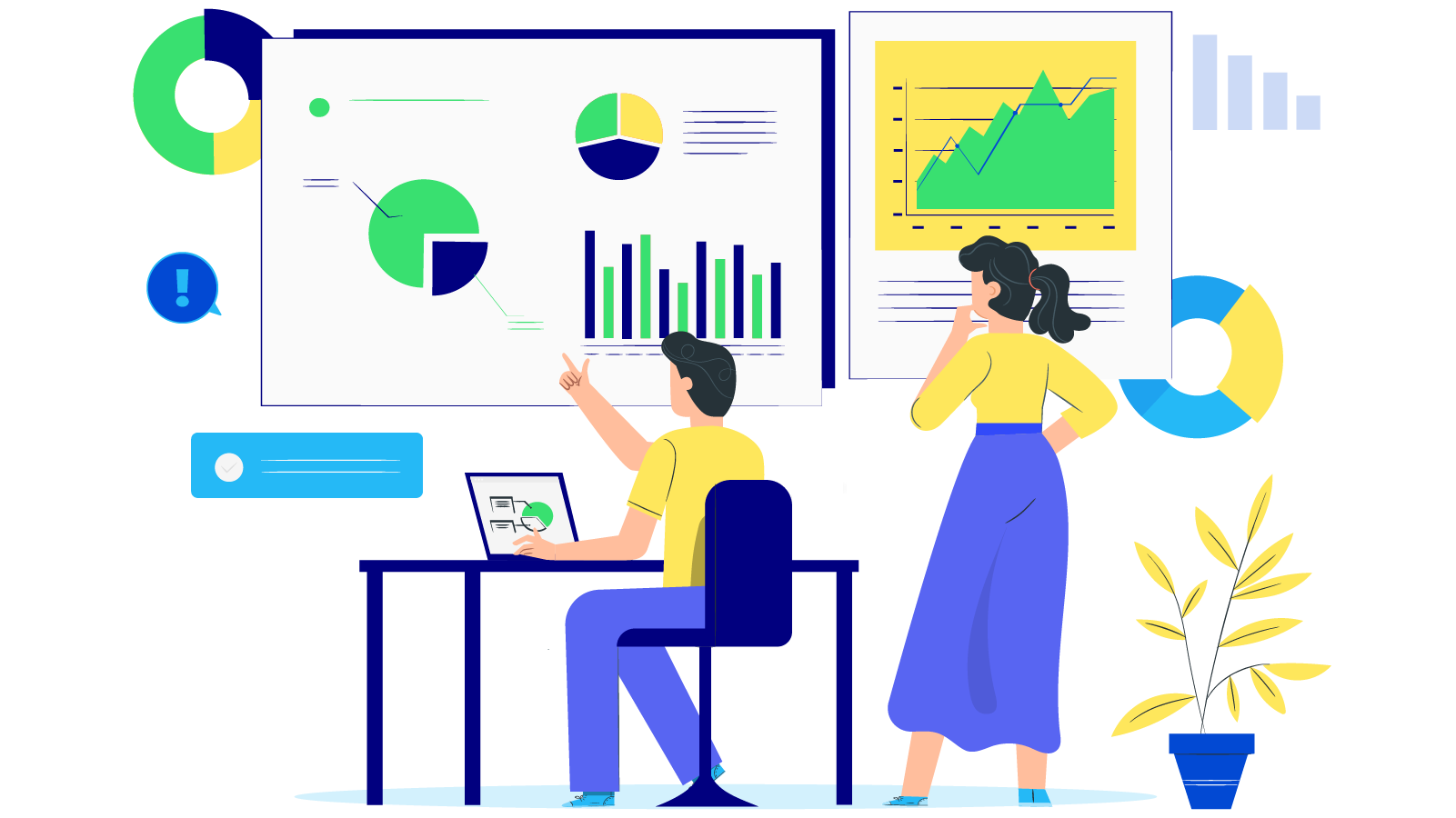 New Posts



Subscribe
Stay in the know
Get special offers on the latest news from Mageplaza.
Earn $10 in reward now!