ClickFunnels Pricing Plan Review & Detailed Guide
The Most Popular Extension Builder for

Magento 2
With a big catalog of 224+ extensions for your online store
If you have already read our latest Clickfunnels reviews, I believe you are equipped enough to pull the trigger and join the Clickfunnels massive users' community.
However, in this post, we want to bring our readers an in-depth review of this legendary platform's pricing plans.
Needless to say, Clickfunnels is a powerful online marketing software used by most professional marketers and enormous companies around the world.
However, that is just the tip of the iceberg.
As a business owner, it's normal when you want any of your investments' worth or at least with a fairly certain guarantee that the things you invest are going to work well.
That's why before taking your credit cart out of the bag, you should really spend time on this 2021 Clickfunnels price reviews and be able to choose the most economical and effective plan for your business.
This post will help you cover:
Clickfunnels Pricing Summary
Before diving deeper into the detailed review of each Clickfunnels plan, there's one thing you need to know - Clickfunnels doesn't come at a low price.
The convenience and comfort you get with Clickfunnels make this platform a quite pricey online solution, and any businesses can pay.
Especially when we compare Clickfunnels to other platforms in the market, its pricing is much higher than Leadpages', Systeme.io's, and many more. However, if putting the cost you have to pay, and what Clickfunnels offers on the scale for assessment, its high fee is reasonable.
Without further ado, let's dwell on the structure of Clickfunnels' pricing plans, feature differences, and each plan's user comparisons.
Clickfunnels pricing plans: Detailed feature review
Click on this link in order to view detailed information on 3 main options of Clickfunnels plan.
As you can see, Clickfunnels offers its users 3 plan options: The Clickfunnels, Clickfunnels Platinum, and TwoCommaClubX.
It means that there is no free plan. But you will have a 14-day free trial to try all the features before paying cash for monthly or annual subscriptions.
Clickfunnels Starter plan: $97
Once signing up to the Clickfunnels standard package, what you get are:
Create up to 100 pages
Build up to 20 funnels with their drag and drop editor and pre-made templates
Activate Share Funnels functionality
Limit to 1 sub-user, 3 payment integrations, and 3 domains connected
Get support via Chat
Join the Funnel Hacker community
Access to Funnel Flix
Via those features, here are things you could do with the most basic Clickfunnels' plan:
Build a complete website sales funnel with excellent navigation for lead conversion
Design any type of funnel via no coding required edito
Create professional membership sales funnel for lead generation
Able to build a homepage that mimics a traditional e-commerce website to display all of your products and other types of web pages
Build a webinar sales funnel
Offer an in-built shopping cart and excellent order forms to put on any place of your web
Integrate with Stripe, Paypal and several major payment gateways
Has over than 40+ native integrations
Clickfunnels Platinum plan: $297
What you will get in the $297 package while the starter plan doesn't offer:
Create unlimited funnels and pages
Limit to 3 users, 9 payment integrations, and 9 domains connected
Activate email automation system via Follow-up funnel feature (no limit to the funnel numbers)
Access to Clickfunnels Backpack. Get unlimited affiliates, tiered commissions, affiliate clicks, and other components for a complete affiliate program
Access to premium courses and training modules that cover all aspects of online marketing using funnels (like traffic, copywriting, business tips and tricks, etc.)
Get priority support when compared to the starter plan
Get weekly peer review hackathons - a private coach leads you through each step of building sales funnels from scratch
TwoCommaClubX: $2497
Apart from all the features of the Platinum plan, people who sign up to Clickfunnels' highest tier has:
Limit to 10 users, 27 payment integrations, and 27 domains connected
Has priority support, plus VIP phone support with Clickfunnels tech team
Some premium privileges such as exclusive personal training courses, live conference, and so forth
The entry to this Clickfunnels package is by application only. This means that if you want to become a member of the Two Comma Club X, you need the approval of Clickfunnels. And they only accept those who are a good fit for their program.
The Share Funnel plan: $19
You might be surprised at such a cheap price plan. Unluckily, you won't be able to see Clickfunnels offer this kind of package anymore.
So what happened to it?
Well, Share Funnel is actually a pricing plan that wasn't even touted on the main Clickfunnels website. This plan is for those who want to have practical experience with Clickfunnels but don't have enough budget to pay for its starter plan.
However, for new Clickfunnels customers, this plan is no longer available.
Which Clickfunnels plan is for your business?
Clickfunnels ($97 per month)
This is the cheapest version of Clickfunnels, going with all necessary elements a user needs to build high-converting sales funnels. Basically, this plan is designed to aim at:
Small business owners with a shoestring budget but still want a fully-functional plan
Those who are just getting their first step in the sales funnel building process and lack of experience
Companies or marketers want to test Clickfunnels for future usage
Users only require a simple sales funnel solution Clickfunnels Platinum ($297 per month)
Platinum users have access to all the advanced features of Clickfunnels. Furthermore, it's considered the most highly recommended Clickfunnels option for:
TwoCommaClubX ($2.497 per month)
This option offers its users everything in the Platinum plan; however, it comes with more custom domain and payment Gateways, plus VIP phone support and many more exclusive privileges.
In conclusion:
The Clickfunnels standard plan is tailored for small businesses with less experience in sales funnels and a tight budget

Clickfunnels Platinum and Two Comma Club X plans are the desired platform for those who are making high volume sales with their funnels and willing to pay for the costly subscription.
Price for Clickfunnels products
One reason that makes Clickfunnels used widely is its ecosystem with uncountable additional value for the users.
Let's take a look at 4 most famous products of Clickfunnels and find out why those can turn one business into a game-changer in the market.
Note: Those products we recommend you below will be included in Clickfunnels plan pricing. From the Platinum package towards, some are offered with a discounted price (which I will mention in more detail afterward).
DotCom Secrets Book Pricing
Lots of entrepreneurs praise DotCome Secrets as one of the first and best marketing books they have ever read. A book that you must have in hand as it covers all aspects of online marketing, from simple to advanced techniques.
In that book, you will find 3 most urgent answers for:
Why do sales funnels matter for your business?
The secrets to creating an effective funnel strategy?
How to optimize your sales and become profitable via online marketing?
Dotcom Secrets gives you a strategic approach to successful determinants of an online business via 28 secrets that show you ways to use funnels for the business's growth.
This book stands the test of time and is still relevant today as it was since its first publication in 2015.
The greatest thing about the book is that you can order it for Free. And you just need to cover the shipping costs to deliver it to your home - ($9.95 for shipping and handling in the US).
Once you claim your free copy of the Dotcom Secrets, you will have access to additional bonus books of Clickfunnels with a total value of $359.95, including:
Hardback Copy of DotCom Secrets ($24.95)
The 3 Core Funnels ebook ($47)
108 Split Tests ebook ($47)
Network Marketing Secrets ebook ($47)
30 Day DotCom Secrets Challenge ($97)
Funnel Audibles ($97)
Expert Secrets Book Pricing
When it comes to Rusell Brunson's bestseller book, it must be the Expert Secrets - a book that talks about steps to create an own tribe of raving and raving followers.
Or we can call them by another name, "Superfans," who are willing to buy any products and services from their favorite brand. And this book teaches you secrets to turn your business into that kind of influential brand via 19 unrevealed secrets.
Just like the Dotcom Secrets, with $9.95 for shipping, you could earn this outstanding knowledge and apply it to your business.
Funnel Scripts Pricing
Funnel Scripts is a cloud-based software replacing expensive copywriters via generating sales from sales pages to webinars and email marketing.
So why do I list this as one of the most outstanding products of Clickfunnels? As marketers, we understand the role of a compelling copy of the sales pages, opt-in forms, or campaign ads.
That include:
DotCom Secrets Scripts
Case Studies & Testimonial Scripts
Advertising Scripts
Sales Copy & Video Scripts
Bullet Scripts
Content Creation Scripts
Email Scripts, including Title, Subject Line & Headline Scripts
Creating a compelling website copy can be really challenging and time-consuming at the same time. That's where funnel Scripts show its benefit.
You can choose to join and make use of this resource for a one-time payment of $797.
Other Clickfunnels products pricing
Clickfunnels provides its followers with lots of valuable resources, which makes ClicKfunnels an even more comprehensive ecosystem.
There are many more products that we don't list here. However, you could find any of today's online marketing solutions for your online business, which turns you into a genuinely game-controller in the market.
And if you are working as an affiliate marketer, those products are fantastic lucrative products to put on your promotion list.
Versus Competitors Pricing
However, Clickfunnels is not a cheap platform though it comes with excellent functionalities like what I say above. For some small businesses, Clickfunnels might not be the most cost-effective choice, among others.
In this situation, finding an alternative for Clickfunnels might be your right direction.
Clickfunnels vs. GetResponse
No doubt that GetResponse is on the top list of Clickfunnels best alternatives. This competitor's price is much more affordable than Clickfunnels - almost half of the price you pay on a per month basis for Clickfunnels cheapest plan.
Clickfunnels start plan is $97 per month, while GetResponse costs just $15 for up to 1000 subscribers. GetResponse's price is changeable based on your contact size.
When should you choose GetResponse instead of Clickfunnels:
Far more affordable than Clickfunnels

Offer email support in seven languages and 24/7 live chat with all plan

Needs a powerful software specializing in marketing automation features

In need of a CRM functionality

Require a comprehensive email marketing service rather than sales funnel software
Though GetResponse is designed as a profession email marketing service, it still comes with primary sales funnel features, landing page builder, webinar and Facebook ads
When should you choose Clickfunnels instead of GetResponse
Offer more impressive features for its users when it comes to creating sales funnels such as shopping cart or upsell and down-sell products

Clickfunnels page editor is optimized better for the users and comes with numerous proven-effective templates

Cover all aspect of marketing and sales funnels
Clickfunnels vs. BuilderAll
Another competitor of Clickfunnels that we should not miss is BuilderAll - a platform that helps you build stunning websites, optimize sales, create sales pages, and many more.
And on the other hand, Clickfunnels' purpose is to build high-performance sales funnels. If BuilderAll is an excellent name in the top list of best page builder tools, then Clickfunnels is the king in the sales funnels aspect with its ton of unique features.
When should you choose BuilderAll instead of Clickfunnels:
Offer email marketing system on all pricing plans
More comfortable to control of your web performance on mobile
The price of Builderall most expensive plan only costs $69.9 (three-quarters of Clickfunnels basic package)
Offer more free templates for building any page on your web
When should you choose Clickfunnels instead of BuilderAll:
Require a full kit of features to build fully functional and high-converting sales funnels (including more publishing tools and affiliate management system compared to Clickfunnels)

Provide more training material
Has a massive Clickfunnels community of users and dedicated followers
Clickfunnels vs. Kartra
Kartra is not the cheapest alternative in the list but in terms of sales funnel functionality. This platform is indeed a competitive trial of Clickfunnels.
Just like Clickfunnels, Kartra is known as a sales funnel builder, one of the best e-commerce marketing automation tools.
When should you choose Kartra instead of Clickfunnels:
Display all of your business systems in just one place, which makes the management and tracking are much more comfortable, and Clickfunnels doesn't

Has the same functionalities as Clickfunnels that leads visitors from the entry point to conversion via landing pages, email sequences, etc
The annual billing payment of Kartra's starter plan ($97) is cheaper than one of Clickfunnels
Provide a more flexible pricing structure than Clickfunnels (Kartra's plan pricing change when your contact numbers increase)
You can access to all Kartra's inbuilt features with every plan (though it does come with some restrictions)
When should you choose Clickfunnels instead of Kartra:
With Clickfunnels, your 14-day trial is free, while Kartra costs $1 for the same trial time
Has a comprehensive ecosystem with more courses and training material
Clickfunnels discounted offers
Once you make your final choice and put your trust in this legendary platform, and are ready to take out your credit cards, the next part will help you save a lot of money and join the Clickfunnels community with a good bargain.
Warning: These discounts below rely solely on Clickfunnels policies and might become invalid at any time without prior notification. So don't hesitate to get the right offer for your business now.
Funnel Hackking Secrets: From $1997 to $2997
Funnel Hackking Secrets is touted as an all-in-one answer for funnel building and optimization. It has 2 tiers for you to choose from: the 6-month package and the 12-month package.
The first tier will cost you $1.997. What you get are:
6 months of access to ClickFunnels enterprise account without paying a subscription fee (Relevant to $1.782 in total for 6-month Platinum plan subscription)
Access to Funnel Hacks Masterclass
Join to the Traffic Secrets Membership
Access to Funnel Builder Secrets Training
12 months of access to Funnel Scripts ($797) That you can't have with Funnel Flix as Funnel Scripts is a standalone purchase product
Unlimited funnels bonus
A 30-day money-back guarantee
The higher tier for 12 months is $2.997, and you still get all features included in the 6-month package and a year's worth of the platinum plan for free. If we count the fee you need to pay Clickfunnels for a year subscription, the price is $3.564.
In conclusion:
For the 6-month discount, you save approximately 23% of its original price (include the plan price and fee of Funnel Scripts)
For the 12-month deal, you save up to 32% of Clickfunnels Platinum price plus Funnel Script cost
And aside from saving a tremendous amount of money for both options, you also receive access to valuable training courses.
One Funnel Away Challenge: $100
If you are looking for an exclusive training program that is able to get used and take advantage of the sales funnel, then the One Funnel Away Challenge is for you.
This is a virtual 30-day program that Clickfunnels offers its new users to guide them through every step of building highly profitable funnels.
With only $100 for this offer, you get:
30 days of video missions from Russell Bruson - $997 value
30 days of coaching from Stephen Larsen and Julie Stoian - $997 value
One Funnel Away Challenge customized kit (30-day plan) - $247 value
Other bonus: Physical copy of the challenge workbook + 30 Days hard copy + unlimited access to 30 days interviews + Two Comma Club Interviews - $885 value
Like what I said above, OFA is a 30-day challenge. It means that you only have approximately 1 month to finish this program and gain all the benefits with only $100.
One Funnel Away Challenge is good support for the newbies to cut their learning curve that you are bound to face in the first period.
One Funnel Away Platinum: $997
Another offer of Clickfunnels that not everyone knows is One Funnel Away (OFA) Platinum. This offer is the combination of OFA Challenge training and a 6-month CF Platinum plan.
Things inside the OFA Platinum:
30 days of coaching from Russell, Julie, Steve - $1.997 value
OFA Challenge Kit (plus 30 Day book) - $197 value
6-month usage of Clickfunnels Platinum for free - $1.782 value (including Virtual Hackathons and FunnelFlix Platinum)
White Glove Onboarding service - $497
Other bonus: The Live of DotCom Secrets, Expert Secrets, and Traffic Secrets - $8931 value
The total value for all those benefits is $13.464, but you can own all of them with only $997 for the OFA Platinum. And for the same price ($997), you only get 3 months of CF Platinum.
Is ClickFunnels worth your money?
Now, there must be some thoughts running in your head right now, like:
With 3 pricing options, is Clickfunnels worth for you to invest?
Is Clickfunels too expensive as there are so many cheaper options in the market?
Can Clickfunnels bring back profit?
Let me help you answer each question one after the other.
First's thing first! There are so many factors that influence your platform decision. And your mission is to write down all those determinant elements that have a significant impact on your choice.
To help you facilitate this step, consider the following questions, and ask yourself:
What is your business's size (Small, Medium, Large)?
What are the must-have features of the software that you're looking for?
You need a fully functional sales funnel platform or just a landing page creation tool?
What are the nice-to-have features you wish to have on that software?
Are you code-savvy or having non-technical skills in sales funnel building?
How much can your business pay for a software - maintenance fee?
Apart from Clickfunnels, is there any other platform that meets all your requirements?
After you have done all those questions, you can make the most informed decision about this platform - whether Clickfunnels is designed for your business.
Just remember that there's no guarantee that you will be successful. The most expensive and famous platform might not be the best choice for your business, so take it carefully when making your decision.
Bonus tips to save money with Clickfunnels
Besides those above questions, you can choose one of these routes to determine whether ClickFunnels is the right tool for you:
The first choice:
First, try with the two-week free trial and set up your own funnel for practical experience
After the trial period, keep going with the Standard Plan
Once you get to the maximum number of funnels, scale up to the $297 per month plan (If the starter plan can't meet your business's demand)
The second choice:
Join the Secrets Masterclass to get free access to 6 months of CF Platinum, along with an actionable plan for how to take advantage of its features and the OFA 30-day prompts
The third choice:
Join Funnel Builder Secrets (choose between a 6-month and 12-month tier) and get a clear roadmap of how to create and execute profitable funnels
We recommend you to use the 12-month tier if it's affordable to your business
By choosing one out of three paths above, you can gain essential funnel building knowledge and experience, test out your funnel logic, and ensure the Clickfunnels functionality is intuitive to you.
Final thoughts!
Clickfunnels is one of the fastest growing online tools these days. This platform is so powerful and functional that it takes time for a person to master and apply it professionally.
This post is long, but we believe it's enough for you to explore and learn about both CLickfunnels plan pricing and discounted price.
Thanks for reading, and let me know your thoughts about this topic!
As a content executive at Mageplaza, Mia Hoang understands the value of content marketing lies in the engagement between the customers and companies. Her wish is to bring a unique voice, different perspectives, and new light for every audience.
Website Support
& Maintenance Services
Make sure your store is not only in good shape but also thriving with a professional team yet at an affordable price.
Get Started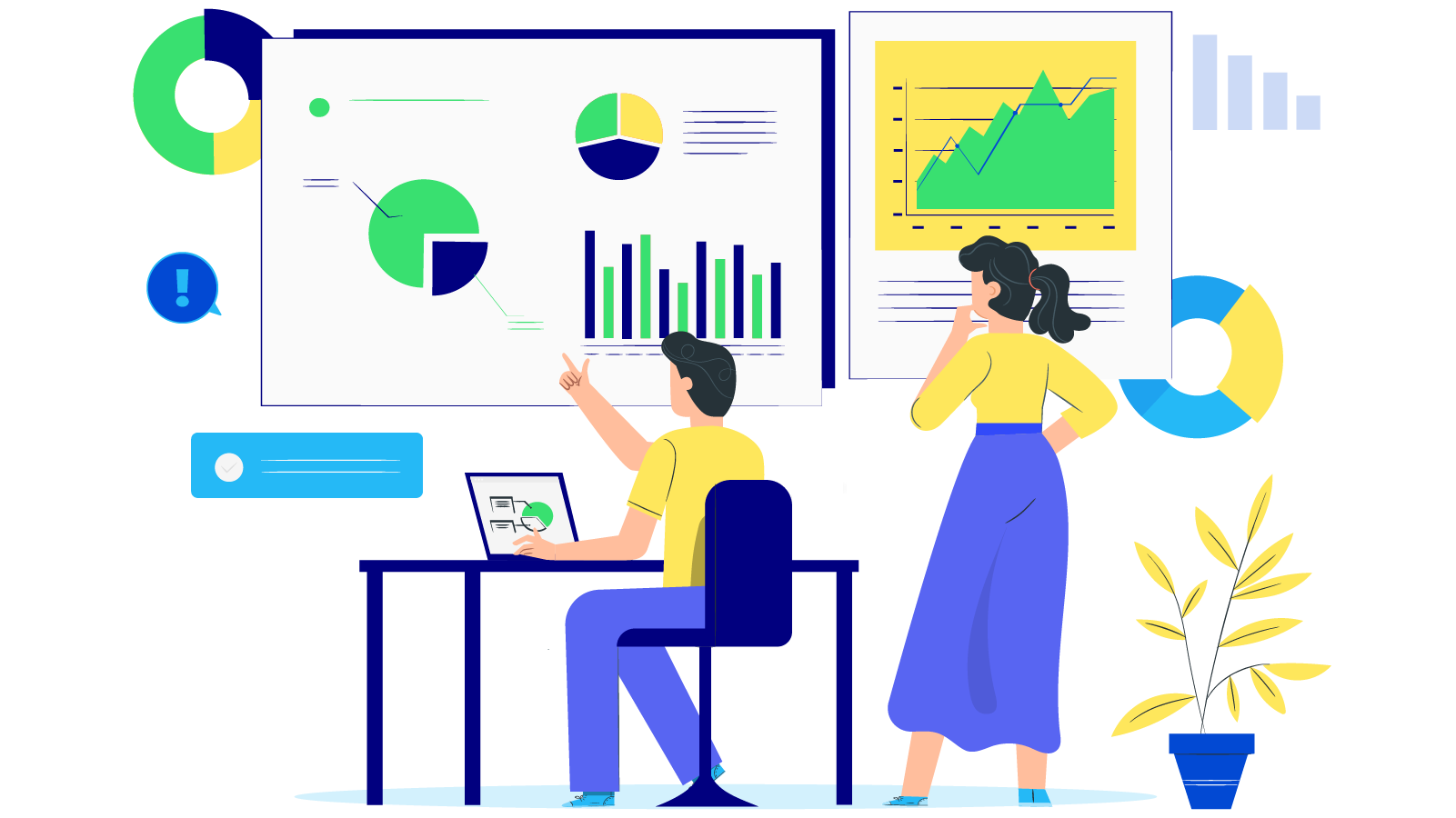 New Posts



Subscribe
Stay in the know
Get special offers on the latest news from Mageplaza.
Earn $10 in reward now!