What is Clickfunnels? And How Does it Work?
The Most Popular Extension Builder for

Magento 2
With a big catalog of 224+ extensions for your online store
As a store owner, you might always find ways to improve and grow your online business. Have you ever heard about ClickFunnels before? If yes, do you really understand it? Have you ever wondered what ClickFunnels can do for your business and how you can leverage it?
If not, you're coming to the right place. Here we'll help you figure out what Clickfunnels is and how it works. We'll also bring you some of its main features to help you know more about this tool.
This article is definitely useful for those who want to sell, promote, and deliver products or want to acquire potential customers.
Table of contents
What is ClickFunnels?
ClickFunnels is a sales funnel creator to help businesses automate their sales process from A to Z. It offers you the power to keep each stage of the purchasing journey under control.
With ClickFunnels, you can build regular websites, opt-in pages, landing pages, membership websites, squeeze pages, webinars, and so many more. Besides, it allows users to build sales funnels with a large number of pre-made, customizable designs.
Businesses and entrepreneurs often utilize ClickFunnels to sell and market their products and services. Meanwhile, others leverage it to facilitate their potential customer generation campaigns for their online businesses.
In the world of ClickFunnels, creating captivating visuals is essential for effective marketing. One powerful tool to enhance your images is the ability to remove background from image. This feature ensures your product shots or promotional graphics are clean, professional, and seamlessly integrated into your funnels, increasing their visual appeal and conversion potential.
ClickFunnels provides an all-in-one marketing solution, which includes:
Page builder
Web host
Shopping cart
Email autoresponder
Web analytics
Other marketing tools
ClickFunnels was designed back in 2014 by Russell Brunson and his team. And they gain a revenue of $400 million per year and more than 100,000 active members until September 2019.
You can watch the video here to better understand what ClickFunnels is and how it works.
How does ClickFunnels work?
ClickFunnels works in a very transparent way. It enables you to build sales funnels that will turn visitors into prospects. And it approaches them until they become your real customers. It can help you collect payments and keep track of how each page displays in your funnel.
While traditional tools require a large amount of technical knowledge to get set up, ClickFunnels supports you with just a few clicks.
It includes all the tools integrated necessary to build and perform an effective sales funnel, and thereby you could begin achieving a profit faster.
ClickFunnels is different from traditional tools:
Simple to build a sales funnel that you can generate traffic effectively.
It allows you to integrate the payment system and begin collecting payments in a minute on every page of your site.
It provides advanced traffic analytics that helps you retarget your traffic to boost sales.
It offers an option to send follow-ups to your prospects to warm them before they purchase your product.
Read more: What is B2B Marketing Funnel?
What type of funnels can you build with ClickFunnels?
You can select from a wide range of tested and proven funnel templates and generate a high conversion rate. When you pick a funnel type, you can have access to both free and paid choices. While you can create specific templates such as membership funnels, we can divide all the ClickFunnels templates into three key groups:
Sales page funnels
Lead capture funnels
Event funnels
Clickfunnels provides a massively huge library of funnels that serve the purpose below:
Blogging
Network marketing
B2B lead generation
E-commerce
Clickfunnels allows you to manage everything on one platform only.
If you're using numerous marketing tools to control each stage of the customer journey, ClickFunnels can support you better. It lets you design and check the performance of your landing pages via a single platform.
Why should you create sales funnels for your online business?
When selling in person, you need to approach the right leads, create relationships with potential customers, explain your products' value, and encourage them to buy. When you sell online, all these tasks require designing landing pages, advertising, coding, and many more.
If you choose to use ClickFunnels, you'll find no need to be a jack of all trades. The process of creating your digital sales funnels includes three steps:
You choose a pre-made sales funnel template for your products.
You pick the page design style you like.
You can modify as you want, and then hit publish.
ClickFunnels is quicker and more effective compared to working with web designers to generate your funnel. Its plug-and-stay allows you to be ready in minutes, rather than taking time to describe your sales funnels to someone else.
And the most exciting thing is that ClickFunnels provides proven efficient funnels for any type of business. If you want to market B2B or B2C, sell some products or services, and acquire leads for your email list, ClickFunnels can be a good help.
ClickFunnels not only assists you in building your own sales funnels, but it also offers a wide range of extra features to optimize your pages and enhance other areas of your digital marketing.
Custom domain hosting
Templates for multiple sales pages (Order, up-sell, down-sell, etc.)
Email integrations
A number of funnel types (Optin, sales, hangout, webinar, membership, etc.)
A/B split testing to optimize your page
ClickFunnels Actionetíc also helps you control your email marketing campaign from one place, including features:
List management
Autoresponder series
Triggered emails
Performance analytics
Email builder
Advanced segmentation
Some key features of ClickFunnels
1. Pre-designed sales funnels templates
ClickFunnels takes care of the heavy lifting for your business with its vast source of marketing and sales funnel templates. Whether you need a funnel for a product release or a membership website, you can choose among tons of proven and tested sales funnels.
The funnel templates are classified in terms of sales page funnels, lead capture funnels, membership funnels, and event funnels. Some common funnel templates are product release funnel, homepage, sales letter funnel, squeeze page funnel, invisible funnel, survey funnel, bridge funnel, lead magnet funnel, and more.
All funnel templates include pre-made landing page templates - both free and page - that you can freely choose to address your requirements.
2. Share funnel
The share funnel feature enables you to create and share a link to your funnel. Some people participate in the ClickFunnels affiliate program to gain some money. Others use ClickFunnels to create and share landing pages with customers. With share funnel URLs, you can receive a generous 40% commission if the visitor registers for ClickFunnels via your link.
3. Drag and drop editor
If you want an appealing landing page, ClickFunnels enables you to generate one or more for your business by using its funnel editor.
There's no need for coding skills. ClickFunnels offers you 40 free templates to customize. Even if you'd like to build a landing page from scratch, ClickFunnels provides a drag and drop editor to support your building page.
4. Payment gateways
ClickFunnels enables you to accept payments at the end of your funnel without directing your customers to a third party. It provides multiple payment system integrations with Apple Pay, Android Pay, PayPal, Stripe.
ClickFunnels has its own autoresponder, but it also works with third-party email service providers for accurate measure. Moreover, it also supports ConvertKit, Zapier, Drip, Aweber, MailChimp, and many more.
6. SSL certification
Most ClickFunnels sites and pages manage payments and sensitive credentials. ClickFunnels ensures that all websites or pages generated through it are encrypted to save sellers and purchasers from identity theft, phishing, and other attacks.
The simplest way to claim whether a site is safe is through the SSL certificate (URLs that begin with HTTPS). There are always SSL certificates in any ClickFunnels websites and pages.
7. Multiple domains
Many domains and subdomains can be connected to ClickFunnels. You can utilize various ClickFunnels features to leverage multiple domains. Whether you want to provide a sales offer or create a webinar right off your website, without investing in premium themes or plugins, ClickFunnels can be an excellent tool.
8. Actionetics and backpack tool
Actionetics and backpack tools are considered two amazing features of the software, which are included in ClickFunnels' pricier plan.
Actionetics is a marketing automation software that supervises the stats of your prospects as they enter your sales funnel. If you are familiar with sales and marketing, you understand that it is vital to know your audience, their behaviors, and their demands. Actionetics can assist you in tailoring and promoting your products to your potential clients.
Whereas, the Backpack tool helps you build your own affiliate program. Whether it is an item or service, it is an incredible tool to take your business a step further.
9. Tracking
ClickFunnels allows using its analytics tool to keep track of your funnel' performance that includes conversions, click-throughs, visitors, and opt-ins. This software brings you an overview of your visitors' activities on your dashboard. This makes it simple to track down sources and manage users.
What about Funnel Hacking?
If you have heard about ClickFunnels, you might know funnel hacking as well.
Funnel hacking is a competitor analysis campaign that lets you create better landing pages and sales funnels in your niche. It refers to looking at your competitor sales and marketing processes, then combining elements to build your own sales funnel. Russel Brunson suggests using this strategy when creating your own funnels with ClickFunnels.
Funnel hacking is not about taking what other marketers are implementing. You're combining elements that work for them and split testing them against your own funnel elements.
ClickFunnels supports you with everything you need to generate efficient funnels. However, it is ineffective to blindly test only your own ideas. Instead, you aggregate the landing page elements, advertising, price points, and email campaigns of your competitors and split test them to come up with the best strategy for your business.
Here are some steps to start funnel hacking:
1. Begin tracking your competitors
Firstly, gather a list of competitors who are targeting the same market with you. These can be partial competitors who satisfy the same pain points as your business or direct competitors who sell the same products/ services.
When you have a list of your competitors, go to their website and screenshot their site pages. For instance, you can register for their email list and begin screenshotting their autoresponders. Or after heading to their site, you may find their remarketing ads on the Display Network or Facebook. You can screenshot these as well. The more screenshots you have, the more you know about your competitors' strategies.
2. List ideas and strategies to test out
You might want to consider their:
Site design elements
Content strategy (videos, blogs, infographics, etc.)
Copywriting strategies
Product positioning and pricing
CTA design, location, text, etc.
Landing page design elements
You'll want to separate a few things to change about your sales funnel according to your competitor strategy. Don't modify everything at once, so you can test changes and find what is effective.
3. Implement advanced competitor analysis
It's time to implement advanced competitor analysis to understand their deep funnel strategies. Here are some tools that can help you do this:
AdBeat - Helps you learn how competitors invest in their advertising.
SEMRush - Helps you understand your competitors' organic SEO and backlinking campaign.
Ghostery - Identifies web bugs, pixels, and trackers your competitors use so you can deeply comprehend their remarketing strategies and conversion tracking strategies.
4. Revamp your funnel marketing
When you know what competitor funnel elements you want to hack, you will make changes with the help of ClickFunnels. Select the sales funnel templates you like, and use the ClickFunnels editor to edit them.
There are some incredible funnel elements you want to "funnel hack" after conducting competitor research.
Home pages
Email sequences
Your backend product or service
Up-sell and down-sell offers
Retargeting strategies
Landing pages
5. Test, rinse and repeat
When you've made some enhancements to your funnel according to your competitor research, you're ready to generate traffic and see how the changes affect your conversion rates or other marketing purposes. If you modify page elements as part of your funnel hacking plan, you should use the ClickFunnels A/B testing feature to find out what performs the best.
Read more:
Summary
Now you might certainly have answers to these questions: What is ClickFunnels, and How does it work? Russell Brunson has created a robust set of tools and resources to help online businesses thrive.
Join in the ClickFunnels community today. You'll have chances to grasp the latest strategies to funnel hack and develop your online business.
Website Support
& Maintenance Services
Make sure your store is not only in good shape but also thriving with a professional team yet at an affordable price.
Get Started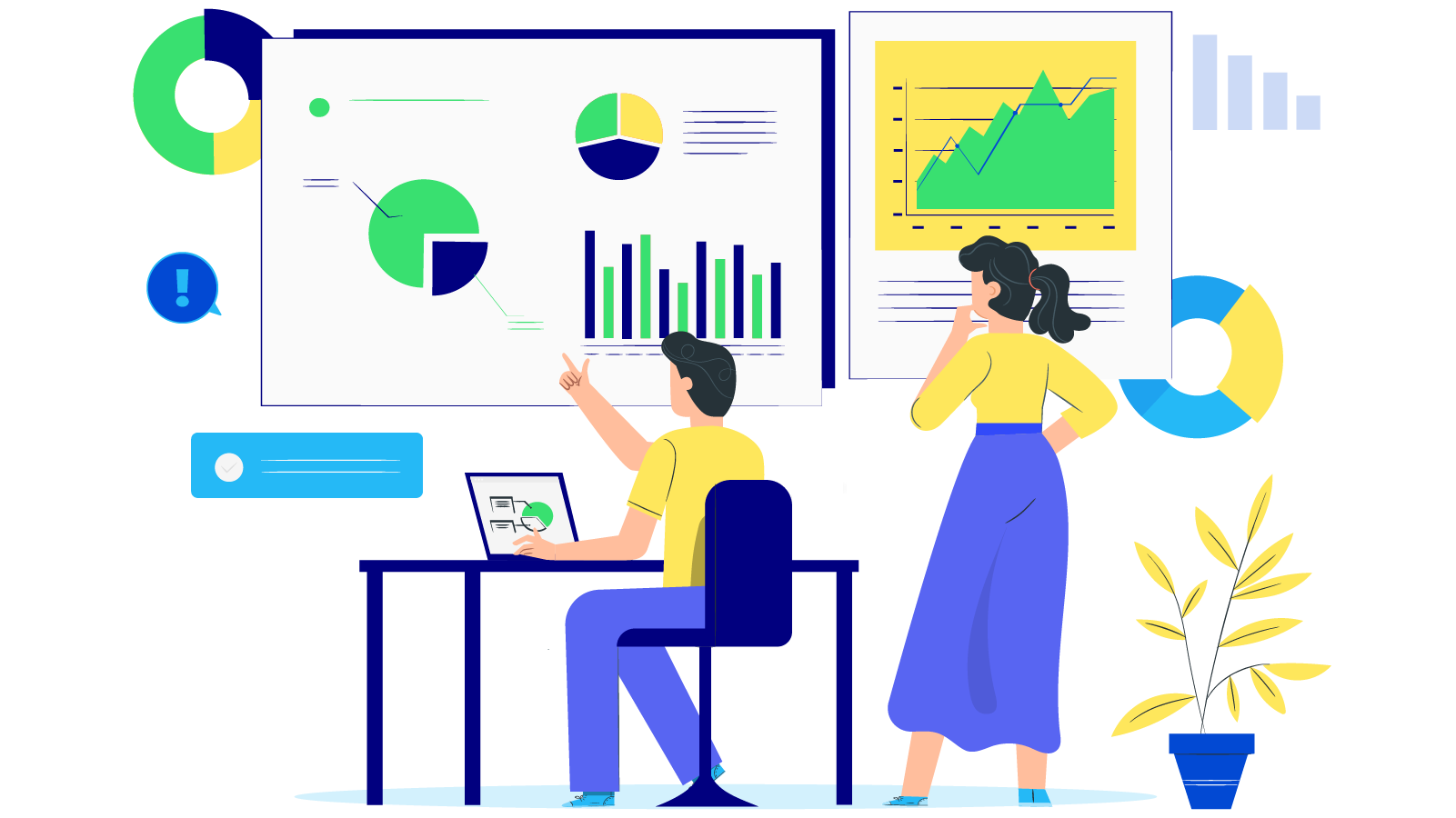 New Posts



Subscribe
Stay in the know
Get special offers on the latest news from Mageplaza.
Earn $10 in reward now!