Top 15 Best Free CRM Software in 2023
The Most Popular Extension Builder for

Magento 2
With a big catalog of 224+ extensions for your online store
Let's start with a few warm-up questions:
Does your business use notebooks or spreadsheets to manage customers?
Would you like to modernize your sales operations?
Do budget constraints prevent you from applying a full software suite?
If your answers were "yes" to any of these questions, you would need a solution as soon as possible. Typically, this means hiring consultants or purchasing software. However, perhaps you don't have to spend any money at all!
As a matter of fact, there are many free Customer Relationship Management (CRM) solutions that can offer the same functionalities and benefits as a paid tool. You need to search for free CRM software providing the features you need to meet your long-term business needs.
And that's where our guide comes in handy. To help you find the right choice, we analyzed 15 best free CRM software in the market.
We should begin now!
Table of contents
What is CRM?
Customer Relationship Management (CRM), as the name suggests, is a system for managing all your company's interactions and relationships with customers and prospects. When people talk about CRM, they usually mean CRM software, which helps with sales management, contact management, productivity, and more.
Through CRM software, your business can keep track of the data of customers and potential customers. With the data accessibility, you can identify sales opportunities, realize service issues, record customer trends, and monitor marketing campaigns, all in one central location.
As your business grows, it quickly becomes essential to have one management system where all of your information lives.
Why does CRM software matter a lot to your business?
Gartner forecasts that by 2021, CRM will become the single largest revenue area of spending in enterprise software. CRM will be appropriate not only for big corporations but also for startups, freelancers, and individual entrepreneurs.
Considering the big picture of implementing CRM software, we can mention why CRM software matters a lot.
Improve customer service
CRM software gives you a clear overview of all your contacts and customer information to build profiles of everyone you interact with. This gives you easy access to vital customer information (transaction history, order status, previous issues, etc.) and different communication channels (live chat, social media, email, etc.).
Customers don't have to repeat their stories over and over to you, and you can address issues with best practices and less effort for improved customer loyalty.
You may be interested in: What is Customer Service?
Retain more customers
The retention rate is an essential determinant of a company's success. CRM tools like automated ticketing, sentiment analysis, customer service automation and customer support can dramatically improve your retention rate by letting human agents defuse problems.
Some analytics tools tracking customer life cycles can show you when the churn rate happens and why, so you can immediately identify and address pain points.
Increase in sales
CRM software allows you to clinch more deals by setting up a repeatable and proven sales process and delivering the appropriate message on the right channel at the right time.
Besides, you can streamline and improve the sales process, build a sales pipeline, automate tasks, and analyze your sales data. As a result, your sales and sales productivity will increase.
Gain better analytics
Analytics CRM tools make your data available, relevant, and intelligible to your business needs. All your heaps of sales data, marketing data, and finance data flow into CRM software to become visible metrics, with data warehousing and data mining available to make sense of everything.
Achieve higher efficiency
Having all your major day-to-day business tasks in one place creates a better workflow, easier collaboration among team members, and better project management. Task automation eliminates manual and repetitive work and gives staff more time for cognitive tasks.
Analytics and dashboards will help you gain more insights into your work and optimize all kinds of business processes.
Get better knowledge sharing
Miscommunication and lack of information become two major time-wasters in organizations. Collaborative CRM tools can actually streamline your teamwork by enabling you to build a knowledge management system, establish best practice workflows, and allow frictionless communication among team members.
Enhance transparency
CRM software allows you to promote greater transparency in your business by assigning tasks, showing work, and displaying each member's responsibility. Everyone in your organization can gain visibility on your business processes, foster more mutual understanding and collaboration.
What makes a great free CRM software?
It is hard to believe that a tool so integral to your business wouldn't cost a cent. However, the chosen CRM tools in our list hope that once you invest time in their service, you'll be more likely to invest money in a paid plan down the road. Even if you don't, these CRM systems offer free features.
Here's how we narrowed down the elements that create great free CRM software.
Robust free features (of course!). We only considered CRM systems that include robust features on their free plans to manage the basics without upgrading. At a minimum, all of the best free CRM software on our list include task automation, contact management, and deal tracking.

Easy to use. We know this can be subjective, but general speaking, CRM systems should be easy to navigate from the first time you sign in. The layout should be user-friendly and intuitive with the most used functions (e.g., deals, contacts, reports, settings) accessible from any screen.

Unique features. A lot of CRM systems are available out there. But each of our included CRM software has features that set them apart from other free software.

Can integrate with other apps. Last but not least, our picks can integrate with other apps such as social media, email, E-commerce, and marketing platforms.
Since these following CRM systems offer free plans, there's no reason you shouldn't try them out! Let's explore the next section!
Magento API Integration Service by Mageplaza
Connect your store with any 3rd-party software and boost customer experience quickly and efficiently.
Learn more
Top 15 best free CRM software
1. Freshworks
Started as a user-focused customer service software called Freshdesk in 2010, the company has since grown into a multiproduct platform known as Freshworks. Under the Freshworks umbrella is Freshworks CRM, a sales CRM system created in 2016 to aid sales management.
Freshworks CRM features different packages fit for startups, large businesses, and every company size in between. In reality, it focuses on attracting, nurturing, managing, and converting leads.
Until now, about 150,000 companies are using Freshworks' array of tools to run their businesses, while about 150,000 customers are using the Freshworks CRM product specifically. The company has 11 offices worldwide, including locations in the United Kingdom, United States, Australia, and India. As such, Freshworks CRM has a substantial presence in the industry.
Freshsales' benefits:
Has an intuitive drag-and-drop user interface
Promotes highly-rated customer support
Leverages AI to rate and score leads
Makes it easy to divvy up sales teams based on product type, location, or the size of the deal.
Automatically gathers data on all contacts from their company profiles or public social media accounts
Integrates well with a suite of other Freshworks apps
Freshworks CRM Free Plan features:
Lead/ contact/ account/ deal management
Tasks, appointments, and notes
Filters and custom views
Data import/ export
Migration from other CRMs
Insights based on lead scoring
Record scope
Role-based access
24x5 support
Mobile app for Android and iOS
Free plan: Available for an unlimited number of users

Paid plans: From $12/ user/ month (with annual subscription options)
Read more: How to Auto-synchronize Magento 2 Data to Freshsales
2. Zoho
There is enough proof that Zoho is no joke when it comes to cloud-based applications. Its extensive portfolio means that it's well-experienced, and it comprehensively understands the intricacies of business processes.
Moreover, by leveraging any of Zoho's tools, you can have a wide range of reliable business applications you could integrate. Zoho has built all of its features to link seamlessly with each other.
And Zoho CRM seems to be one of the core tools. For instance, its sales force automation function features account management, contact management, lead management, and deal management. Zoho CRM then supplements that with marketing automation, team collaboration, predictive sales, partner relationship management, etc.
Zoho's benefits:
Simple and easy to use
Pain-free migration from spreadsheets and other CRM systems
Omnichannel communication
Integration with third-party applications
Task automation
In-depth reports, insights, and analytics
Transparent and affordable pricing
Zoho CRM Free Plan features:
Basic customer support
5,000 API/ day/ organization
5,000 modules
1GB free storage
10 email templates
Standard reports
5 task actions
1 workflow rule per module
Free plan: Available for 3 users
Paid plans: From $12/ month/ user (with annual subscription options)
Read more: How to Synchronize Magento 2 Data by Zoho CRM Extension
3. HubSpot
HubSpot is a well-known player in the CRM market, which provides the necessary tools to improve a customer relationship management system for small and medium businesses via a software-as-a-service (SaaS) model.
This cloud-based CRM software offers a wealth of free tools and paid subscriptions. Many users evaluate that HubSpot is easy to navigate and can provide real-time information about your sales pipeline.
You can cater to your HubSpot subscription to fit your business needs, as the software is categorized into three "hubs," each aimed at different types of client-focused businesses, including a sales hub, a marketing hub, and a service hub. This makes HubSpot stand out from its competitors if you desire a free CRM system designed for online or chat-centric sales.
HubSpot's benefits:
Simple user interface
Robust functionality
Extensive tutorials and online knowledge base
Customizable templates and reports
Flexible pricing plans
HubSpot CRM Free Plan features:
Integrated live chat software
Ad management support
Email tracking and integration (limit of 200)
Deal tracking
Pipeline management
Reporting dashboard
Custom support form fields
Hubspot's pricing plans:
Free plan: Yes! For 1,000,000 contacts and unlimited users with no time limit.
Paid plans: From $40/ month if you add on the sales, marketing, or service hub (with annual subscription options)
4. eWay CRM
eWay-CRM looks and feels familiar because it is made a part of Microsoft Outlook. The fact eWay-CRM is embedded right into Outlook helps reduce the learning curve. As you convert an email to the lead or project, eWay-CRM automatically captures the contact information and files the email. And there is a mass email feature embedded right in your CRM software.
eWay-CRM has a module to track post-sales activities. The user can convert a lead to a project or link projects right to contacts. eWay-CRM will automatically copy all communications from the lead to the project so that the delivery team know where to start.
With the workflow feature, you can define a list of steps the project manager and his team must follow to successfully finish the job. The CRM software will keep an eye on important deadlines and milestones. Communication history, Tasks, Documents, Timesheets, Deadlines, Budgets and much more is included. Mobile iOS / Android apps are available as well. eWay-CRM has desktop, web, and mobile versions.
eWay-CRM´s benefits:
Familiar user interface (part of Microsoft Outlook)
Robust functionality
Customizable
Tutorials and online knowledge base
Free and paid versions
Personal support
Customizable workflow
Complexity (contact, sales, project, marketing modules)
Automated tasks
Familiarity with Outlook
Many integrations option
eWay-CRM´s Free Plan features:
Emails, Calendar, Tasks, and Contacts
Contact, sales, project, and marketing modules
Mail Merges
Inbuild Word and PDF templates (e. g. for invoices, project sheets)
Own form designer tool
No limits on the number of records
Full communication history with attached documents
Available for one user
200 MB cloud storage
Desktop version
Email support
eWay-CRM´s pricing plans:
Free plan: $0 forever
Monthly plan – basic, essential and enterprise version, starting with $24 per month
Lifetime plan – pay once, use forever, starting with $369
5. Bitrix24
If you would like a customer relationship management solution that doubles up as a social collaboration app, Bitrix24 is undoubtedly worth checking out. This exceptional tool not only facilitates sales automation but also enhances communication within small and medium-sized businesses.
Although you can only approach the full Bitrix24 feature set from its paid Business plan edition, the free plan isn't that badly off. We would say it offers up to about 70% of all the functionalities.
While the bulk of CRM systems today are distributed as either cloud-based or self-hosted systems, Bitrix24 belongs to both worlds. You can use it as a cloud-based tool, or get the whole system installed on your local server.
Bitrix24's benefits:
Easy to use
Robust project and team management tools
Advanced sales intelligence tools
Bitrix24 CRM Free Plan features:
Two-factor authorization (OTP)
Employee list synchronization with Outlook and CardDA
Project knowledge base
Company knowledge base
Export employee list to Excel
Bitrix24's pricing plans:
Free plan: Yes, for 12 users with a cap on data storage of 5GB
Paid plans: From $18.24/ month (with annual subscription options)
6. Capsule
For over ten years now, Capsule has enjoyed an enormous following in the SaaS CRM space, thanks to its smart and simple approach to customer relationship management. It becomes one of the most straightforward CRM tools in the market that can handle task management, contact management, sales pipeline management, and many more.
But what exactly does "simple" mean here?
Well, let's say you can forget all about the CRM hullabaloo of the best free CRM tools we have discussed so far. But Capsule is not about all that noise. Instead, it goes with a more laid-back approach when it comes to promoting customer relationships.
In other words, you can think of Capsule as the direct opposite of advanced platforms like Zoho CRM. This software is much more straightforward, with just the essential tools.
However, don't misunderstand. We do not mean it can't do much. On the contrary, Capsule is almost as powerful as its advanced counterparts.
Capsule's benefits:
Automatic updates
Great customer support
No contract lock-in, cancel anytime
Easily import contacts from Gmail, vCard, Outlook, spreadsheets and any CSV file into Capsule
Capsule CRM Free Plan features:
10MB/ account
250 contacts
Unlimited custom fields/ sales opportunities/ cases/ tracks
Calendar and task management
Customizable sales milestones
Kanban visual pipeline
Customized filtered lists
Sales pipeline dashboard
All email clients (Gmail, Outlook)
Gmail add-on
Two-factor authentication
Google Suite single sign-on
Mobile app (for iOS & Android)
API access
Customer support
Capsule's pricing plans:
Free plan: Available for 2 users
Paid plans: From $18/ month/ user
Learn more: How to Integrate Capsule CRM with Magento 2
7. Insightly
Perhaps Insightly CRM is a direct competitor to HubSpot CRM, as it targets pretty much the same market segment. To be more specific, Insightly is a cloud-based CRM solution that offers small to mid-sized businesses a range of useful tools.
Such capabilities have attracted over 1.5 million users to Insightly, who continue to leverage it for workflow automation, sales opportunities management, lead management, email tracking, quote generation, relationship linking, etc.
Its mobile CRM app further supplements these functions with audio notes and business card scanning.
Insightly's benefits:
Allows you to link contacts, opportunities, and projects
Includes task management with push notifications
Lets you add voice memos to records
Insightly CRM Free Plan features:
OAuth Single Sign-on (SSO)
Accounting integrations
Custom reports and charts
Task and project management
Lead and sales management
Mass email and custom email templates
Self-service support
2,500 record limit
2 custom fields/ record type
10 mass emails/ day
Insightly's pricing plans:
Free plan: Available for 2 users
Paid plans: From $29/ user/ month (with annual subscription options)
8. SendinBlue
Perhaps SendinBlue is not your regular CRM software. In reality, it is principally recognized as an email marketing software. And just like MailChimp, CRM becomes a supplementary function within its toolset.
However, don't let that fool you. Although SendinBlue is fundamentally a digital marketing solution, it doesn't ignore its CRM side. You might be surprised to know that SendinBlue is one of the strongest candidates in our best free CRM list since it doesn't limit itself to just the basic CRM features. More than that, it extends beyond the standard trends to offer extra premium features.
SendinBlue's benefits:
Powerful and flexible email automation functionalities
Numerous attractive templates and design tools
Reasonably pricing plans
Enthusiastic customer support
SendinBlue CRM Free Plan features:
Email support
SMS marketing
All contact management tools
Transactional email and SMS sending
Core API features
Advanced templating language
Real-time reporting
Workflow editor
Page tracking
SendinBlue's pricing plans:
Free plan: Available with 300 emails/ day
Paid plans: From €17.10/ month (with annual subscription options)
Read more: How to Integrate SendinBlue with Magento 2
9. BIGContacts
Designed to help small businesses grow, BIGContacts by ProProfs is as simple as CRM gets. However, its simplicity does not compromise the effectiveness and functionality of the tool. BIGContacts streamlines contact management by automating data capturing and keeping it synchronized across a variety of integrated business applications.
This cloud-based CRM system offers task and communication tracking to help you stay on top of things at all times. BIGContacts allows you to create custom workflows, manage leads, define user roles and segment your customer base.
BIGContacts benefits:
Intuitive interface
Delightful customer support
Affordable pricing
Customizable modules
Pre-designed templates
Automated tasks
Knowledge Base
Mobile CRM
BIGContacts Free Plan Features:
Contact management
Marketing automation
Sales pipeline management
Team & individual calendar view
Automated tasks & reminders
Social media tracking
Webform connection
AI-powered reports
BIGContacts pricing plans:
Free plan: Available for 30 days
Paid plans: Big, Bigger, Biggest & Enterprise versions, starting from $5/user/month
10. Really Simple Systems
Sales forecasting is essential. It helps organizations make decisions for things like budgeting, recruiting, compensation, and future growth. However, managing this process is complicated for both small and mid-sized businesses.
For companies for this, choosing a reliable and easy-to-understand CRM system is crucial. And Really Simple Systems CRM can be an excellent option for them.
Really Simple Systems provides an in-depth sales forecast report with their free CRM, which automatically measures weighted and unweighted revenue for all of your opportunities. Below is how it works:
Because not every deal will close, the weighted calculation provides an amount based on the profitability of its closing. If a rep had their first call, the probability would be much lower, as it's still in the early stages.
For instance, 20% probability of closing a $5,000 sale would be $1,000 weighted (=$5,000 * 20%). On the contrary, if the same opportunity were presented a proposal, its probability could go up to 80% and weighted at $4,000 (=$5,000 * 80%).
This helps with forecasting a lot because it gives an overall view of sales based on the probability of deal closing and time in the pipeline. The most significant reason that forecasts often fail is because of inaccurate and insufficient CRM data. To address this issue, you can customize opportunity fields with pre-populated dropdowns (e.g., stages of the sales process) and make these mandatory before an opportunity can be created.
Really Simple Systems' benefits:
Straightforward and intuitive user interface
Excellent customer support
Reliable weighted sales forecasting
Automated task reminders
Strong natural language search
Really Simple Systems CRM Free Plan features:
100 company records
Unlimited contacts
100MB document storage
Contact/ pipeline management
Sales weightings & probability
Listing & forecast reports
Custom fields/ tables/ dropdown lists/ dashboards
Google Maps/ Outlook 365 Calendar to Tasks/ Google Contacts/ Zapier/ API integrations
Really Simple Systems' pricing plans:
Free plan: Available for 2 users
Paid plans: From $14/ user/ month (with annual subscription options)
11. Agile
Agile CRM is a useful tool that incorporates marketing, service, and sales products in one place. It was designed primarily for small enterprises and offers packages at a number of price points, in addition to a free plan.
Agile CRM stands out for some reasons. When the founder and his team set out to create the software brand, they noticed that several of the well-known customer service applications in the market were developed with more giant corporations in mind. This led them to generate a streamlined and inexpensive platform tailored specifically to small businesses.
Agile's benefits:
Simple setup
Massive collection of seamless integrations
Available tools for sales, marketing, and customer service
Hosted on the Google cloud, the platform prioritizes top speeds and proper data encryption
Agile CRM Free Plan features:
Unlimited deals, tasks, and documents
1,000 contacts & companies
Custom data fields/ deal milestones
Email tracking and integration
Lead scoring
Appointment scheduling
Landing page builder
Contact level analytics
Agile's pricing plans:
Free plan: Available for 10 users
Paid plans: From $9.99/ month/ user (with annual subscription options)
12. Apptivo
Since its foundation in 2009, Apptivo has become a popular way for enterprises to manage their customer relationships. The company's mission was to provide a simple and straightforward way for people to keep track of business operations. Since then, Apptivo - which is based out of Fremont, California, has developed to power more than 150,000 users in 194 countries worldwide.
Besides, the people behind Apptivo understand that it's not easy to properly and efficiently manage a lot of client accounts, especially when you're a company dealing with clients all over the country or even the world. This is why the software enables you to filter your markets, company territories, and market segments.
With this CRM tool, you are not only able to define all information about your client (who they are, which they buy, and where they live), but also further identify the industry that this customer account belongs to, all in a single place.
Apptivo's benefits:
Intuitive interface design
Essential business operational functionalities
Available contact management on the mobile app
Affordable pricing
Diverse business suite
Apptivo CRM Free Plan features:
Lead list management
Contact management
Basic contact sharing
Product catalog
Deal/ Opportunity management
Tasks, appointments, and notes
Project management
Invoicing
Field services/ work orders
Estimates/ proposal
Help desk/ cases
Procurement/ purchase orders
Data backup/ export
Standard reports
Webinars/ how-to videos/ knowledge base
Apptivo's pricing plans:
Free plan: Available for 3 users
Paid plans: From $8/ month/ user (with annual subscription options)
13. Flowlu
Flowlu positions itself as "business management software" as it offers all essential tools for efficient business management, from task & project management to sales & social collaboration.
What makes Flowlu CRM different is its ability to manage both CRM-related projects as well as accounting, such as project revenue and expenses. By using Flowlu CRM, companies can track transactions, create quotes, process invoices, and accept payments.
For example, after selling to a consumer, you can create a customized invoice designating a payment method and then email it as a PDF. Once payment is made, you will be notified, and the invoice status will automatically change to "Paid." Some payment methods include Stripe, PayPay, Square, and your bank account - all can be integrated with Flowlu.
After all, a thank-you email is sent to the customer, and the payment is recorded as a transaction in the invoice record.
Flowlu's benefits:
A robust collaboration module
Powerful tools to plan and monitor projects with ease
Easy to manage all financial records
Flowlu CRM Free Plan features:
Email integration
Agile Scrum component (to implement scrum strategies like sprints on a visual task management board)
Events & follow-ups
Sales funnels and reports
Web forms for lead generation
Full visibility with Kanban board
Organization and contact management
Additional fields
Real-time notifications
Collaboration with teammates
Invoices through CRM
Flowlu's pricing plans:
Free plan: Available for 2 users
Paid plans: From $29/ month (with annual subscription options)
14. Streak
Streak is a practical CRM tool that integrates directly with your Gmail inbox and organizes all of your emails. Using customizable workflows, Streak allows you to track different processes (such as recruitment, sales, project management). It also helps you manage different customer profiles by logically organizing all of their relevant personal details, contact information, and attached files.
Streak is widely used among small and mid-tier businesses. The reason is that the software is hosted in the cloud and doesn't require training or engineering consultations to maintain and update. Besides, its flexible no-coding structure allows users to make all desired changes in the workflows and operations, including product development, mail merge, and thread splitting.
Streak's benefits:
Sits discreetly within your Gmail inbox
Excellent productivity tools, such as mail merge, email tracking, and snippets
Easy to build and manage any type of process
Streak CRM Free Plan features:
Basic CRM suite
Private pipelines
Email tracking & snippets
G-suite integrations
Mobile access
Autoboxing
Streak's pricing plans:
Free plan: Available for an unlimited period
Paid plans: From $15/ user/ month (with annual subscription options)
15. Airtable
Everyone in Silicon Valley appears to be talking about Airtable, a user-friendly spreadsheet tool that makes it super easy and straightforward to build custom applications - no coding experience required.
Airtable's achieved something of a cult following, especially among seasoned developers. For example, Tesla uses Airtable to track vehicle inventories as they leave the factory. Besides, $20 billion office-space startup WeWork is a regular customer, too.
Simply, Airtable takes the best aspects of databases and spreadsheets and puts them together. The company can save information in a spreadsheet, which is visually appealing and easy-to-use. However, it is also powerful enough to act as a database that enterprises can use for CRM, task management, tracking inventory, and project planning.
Airtable's benefits:
On-point design aesthetic
Breezy ease of use
Simple to link data from different sets and interpret them
An intuitive drag-and-drop dashboard
Familiar collaboration space
Customizable system
Airtable Free Plan features:
Unlimited bases (for instance, flexible workbooks can contain different-yet-related spreadsheets)
1,200 records per base
2GB attachment space per base
Rich field types including file attachments, checkboxes, dropdowns, and more
Web, desktop, iOS, and Android apps
Real-time collaboration and commenting
Email support
Self-serve knowledge base
Airtable's pricing plans:
Free plan: Available for essential features
Paid plans: From $10/ user/ month (with annual subscription options)
16. EngageBay
EngageBay is a practical tool that integrates marketing, sales, and service activities into one platform. Many users consider it as a true alternative to more expensive business solutions.
As its name implies, EngageBay aims to capture and engage website visitors to generate leads, and if done well, may convert them into loyal customers. Its features include various modules for email marketing, CRM, live chat, sales, marketing automation.
There are more EngageBay features to look out for. For example, it helps you create an efficient landing page that can boost conversions. By simply dragging and dropping items, you can quickly build a responsive landing page. The software offers great flexibility, enabling you to customize every aspect of your page, from colors, fonts, to layout and content.
EngageBay's benefits:
A comprehensive set of tools to reach out to existing and potential customers
A user-friendly interface
Seamless integration with Mailgun, SendGrid, Zapier, and more
Free migration of contact data from the previous CRM software
A convenient online calendar for customers to easily pick dates for meetings or phone calls
EngageBay Free Plan features:
1,000 contacts
1,000 branded emails
Basic CRM tools
Contact/ ticketing managements
Ticket views
Email & chat support
EngageBay's pricing plans:
Free plan: Available for unlimited users
Paid plans: From $10.39/ user/ month (with annual subscription options)
17. Sumac
The last software in our list belongs to Sumac, a powerful CRM tool for nonprofit organizations. Sumac packs a wealth of specialized add-ons and deep customizations, making it a rock-solid choice among users.
All plans provided by Sumac include necessary CRM capabilities, such as payment processing, time tracking, and event management. The vendor also offers the option of using add-ons in your software. This allows you to tailor your solution to your unique needs and preferences.
Sumac's benefits:
Extensive CRM functionalities
Comprehensive member management
Consistent user experience
Automatic integrations
Sumac Free Plan features:
Basic CRM functionality
Annual training session
Any number of records
3 gig cloud storage
Unlimited email support
Unlimited upgrades
Sumac's pricing plans:
Free plan: Available for 2 users
Paid plans: From $35/ month
What should you do next?
After reviewing our list of best free CRM solutions, the next step is to find a solution that fits your business needs most. Follow these below steps to find the right product for your enterprise:
Decide whether you need a free CRM solution. Compare each solution's total cost of ownership by checking the prices of implementation, data storage, IT staff hiring, training, upgrades, and other essential factors.

Ask your consultants/ IT team/ third-party IT service provider whether they can implement the CRM on your existing network infrastructure.

Review our list and select the features that meet your vital business needs. Eliminate solutions that don't provide critical features.

Compare the free usage limits (e.g., the number of free contacts, emails, or users) and shortlist products based on your current requirements.

Compare the upgrade costs of different solutions and select one that will fit your budget if you want to upgrade in the future.
The bottom line
You can realize that excellent CRM solutions make running various departments of a growing business faster, easier, and more efficient.
After going over dozens of different solutions, our team compiled the list of 15 best free CRM software. We tried to highlight the best budget-friendly options available, so you can find a product that fits your business needs, while at the same time leaving no dent in your spending.
If you're currently using free CRM software that's working well for you, let us know about your experience in the comment box below. We're always glad to hear from you!
Haley is a content creator at Mageplaza. When not working, she spends time on travel adventures, books, and food tasting. As growing up, she wants to read, learn, and experience more things to adapt herself to this ever-changing world.
Website Support
& Maintenance Services
Make sure your store is not only in good shape but also thriving with a professional team yet at an affordable price.
Get Started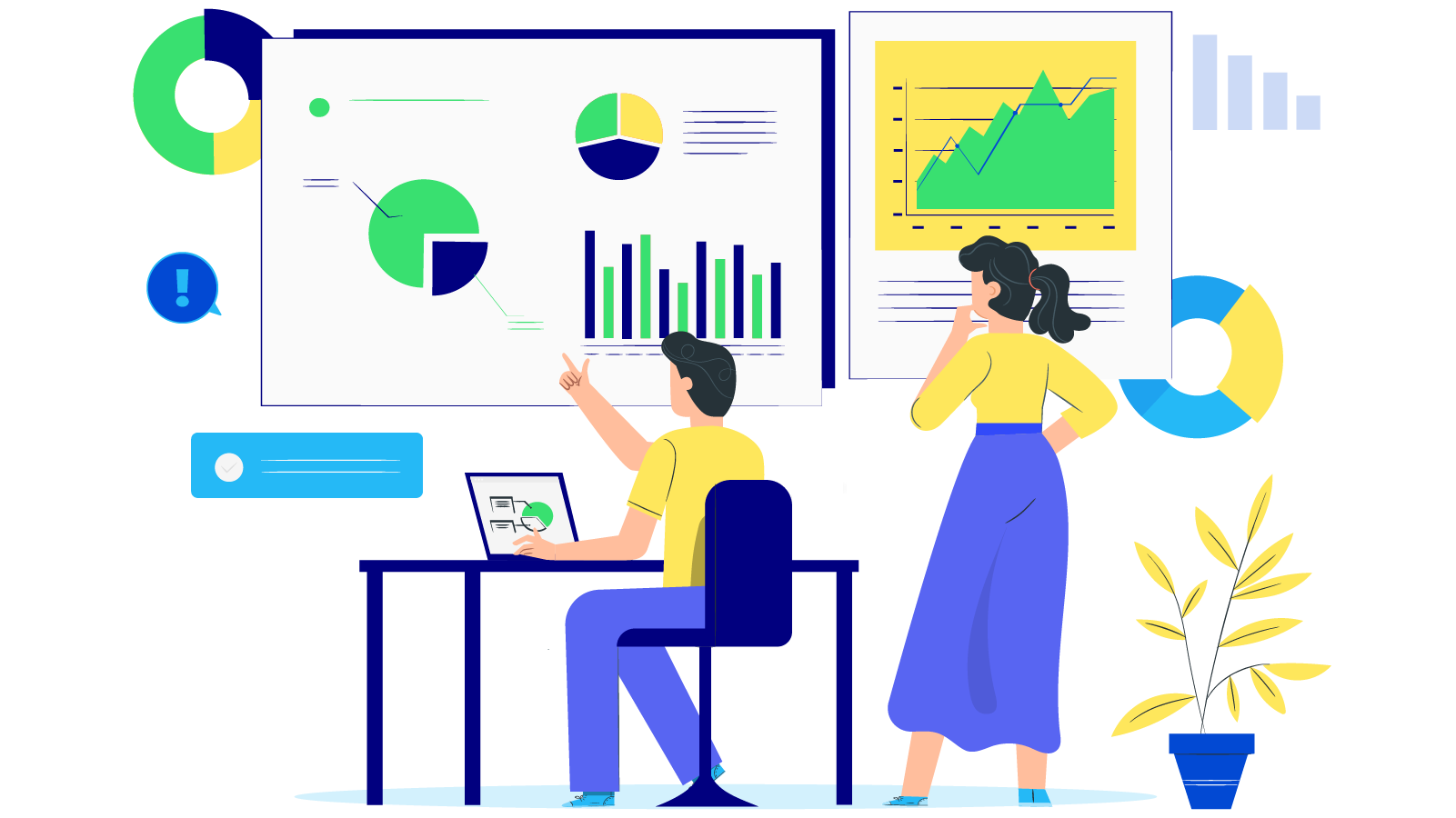 New Posts



Subscribe
Stay in the know
Get special offers on the latest news from Mageplaza.
Earn $10 in reward now!