How to Start a Dropshipping Business? Guide & Tips
The Most Popular Extension Builder for

Magento 2
With a big catalog of 234+ extensions for your online store
Dropshipping business can be an ideal starting point to enter the world of entrepreneurship. The greatest thing about this business type is that you can sell the products without paying for inventory costs.
However, a potential startup idea needs a carefully considered plan to make a new venture become a cash cow business.
If you're truly serious about your venture and willing to put in the work, this post has what you need as a comprehensive guide for starting a successful dropshipping business.
Table of contents
What is a Dropshipping business?
Definition of dropshipping
It's really critical for you to understand the kind of business you're about to embark on before genuinely investing your time and money into it.
In essence, Dropshipping basically a business model that you can run a store without owning any actual inventory.
You will play the role of a connector between sellers and buyers. Once your store gets orders from purchasers, the supplier you corporate with will ship the ordered products from their warehouse straight to the buyer's doorstep.
A break down of the dropshipping businesses model
To make its more clear, there are 3 components included in a dropshipping business model:
The retailer (you): Sell the manufacturer's products on your e-store. You can decide the products to sell and take total responsibility for marketing the manufacturer's products as well as the shipping cost

The manufacturer: Who actually owns the product. In charge of the production process, inventory, product delivery under your business name. They will sell the product to you, as a retailer, at wholesale prices and take the risk of unsold inventory

The customers: Ones who buy products directly from your store at the retail price. As the distributor, you have the responsibility to resolve any questions or issues from the customers
Dropshipping is a low-risk and cost-saving business model compared to the wholesaler. It's easier for you to earn a good profit margin with the right suppliers.
What you need for the realisation of your dropshipping ideal
It's great when you have a strong commitment to your new business venture, but a positive attitude and good work ethic might not be enough.
Considering these essential requirements below to open a dropshipping store:
One or more products to sell

A dropshipping supplier of that product

A website to sell your products

A sales tax ID
These are 4 necessary conditions you need to reach before actually putting your business into reality. Based on these goals, let's move on to the 7 steps that should be done for starting your dropshipping business.
7 Steps to Start a Dropshipping Business
Beggin with a potential dropshipping niche
Needless to say, what you sell matters. However, the market you choose to target is even more critical. The more highly-targeted your niche is, the better.
Choosing a good niche for starting a dropshipping business should be the first step, not product researching. Why?
The truth is more and more people are joining the dropshipping market. Most importantly, as a newbie, you have to compete with already existing and even giant retailers. That's why it's harder to find niches that aren't saturated.
In order to avoid an uphill battle with countless competitors, here is what you should do:
Pick a niche you're passionate about: Choose a viable niche that you genuinely love and have unique knowledge about people's habits and interests in that niche

Scratch your own itch: Put yourself in your ideal customers' shoes and define the problem others might have. Then identify a product able to solve that problem. Following this flow of thought, you might discover a great dropshipping niche .

Define the competition level: Make a quick search of the existing sellers on the niche you're interested in to make sure it's not over-saturated. Then, ask yourself some questions like "Are the competitors easy to beat?" or "Is it worth beating them" etc.

Is the niche profitable?: The ultimate goal of any entrepreneur is to make a profit. So you need to check the profitability of ever dropshipping niche and product idea in order not to throw money out the window
Spend some time diving deeper into different ideal niches where you can startup as well as scale your dropshipping business.
Brainstorm business ideas
Once you define the criteria for a potential dropshipping niche, it's time to narrow it down into a practical product idea for your startup.
There are thousands of products to dropship from smallest to biggest. However, some are more suitable to become a dropshipping product than others.
Your dropshipping products should not be dominated by giant retailers so that you can have a greater chance of getting a chunk of the market

Choose products that are small and lightweight. You are recommended to pick the item that fits inside a shoebox and weighs less than 2kg. This will help you save a bunch of shipping cost, hence ensuring your profits

Make sure what you're about to sell isn't readily available locally. You will have a higher chance to make sales if your target customers can not find it down the street

Your product's price range starts at $15. Anything cheaper than $15 might not bring you much of a profit margin
My advice is to note down at least 10-15 product ideas and then use a list of standards above to get rid of ones you think are highly-competitive and less profitable.
After eliminating all the impossible plans, you can use some keyword search tools to filter the most potential dropshipping products that can be put into reality. For instance, you can take Google Trends as a simple way to know:
Whether your ideal products are on an upward or downward trend

What's the search volume of the keywords related to any products on the chosen niche
By doing this, you create yourself a much safer launch pad to start a business.
Do competitive research
When you have determined what to sell, your next step is to educate yourself with the following questions:
How many competitors are there for each product? (Considering top rivals selling the same products to you on 2 big players - Walmart or Amazon)

How do they sell their products? (How they set up their product listings, organize their selling webs, use sales copy, and perform promotion campaigns, etc.)

How do they promote their products on social media?

Which platforms, channels they are using to market their content?

The average price your competitors set for the products you want to sell
Even though your dropshipping product is among the most unique in the market, competition is unavoidable. And competitive research is the easiest way to help you get an accurate picture of the trends occurring in the marketplace.
Here are some tactics you can use to do competitor research:
Enter the product name that you intend to sell into Google and do a quick search on how many websites are offering it (focus on top 10 search results)

Search for the product reviews on your competitors' websites, social media, and giant eCommerce sites like Amazon

Try some tools like SEMRush, SimilarWeb, or Alexa to get an indication and keep track of competitors' online activities

Learn more: Best Dropshipping Product Research Tools

Explore: Best products to sell online
Your final goal is to find ways to make yours better than other competitors, then identify impressive selling points that will make your product more attractive for prospective buyers.
Find a dropshipping supplier
Whenever you decide to start a dropshipping business, it means that you're stepping into a win-win relationship with at least one manufacturer.
However, it isn't easy to find the right dropshipping suppliers, especially for newbie dropshippers. A wrong decision can ruin your whole effort on starting out your store.
Criteria of an excellent dropshipping supplier:
Make sure to work with the right supplier, not the middleman. Only then you can get the best possible profit margin

Offer high-quality products. The core value of a product comes from its quality and how well it can help customers solve their problems. Good products are much easier to sell as well as to build brand trust, hence increasing customer satisfaction

Fast and reliable shipping service. No customers love waiting. Slow product shipment is usually the primary roots for losing customers and generating more bad reviews

Responsive customer service. In some aspects, when you become a business's retailer, it means that you're also a customer. And the way they treat you will illustrate their professionalism

Good return policy. Remember to make clear that your chosen supplier has a reasonable return policy

Willing to provide product samples. It's good to have on hand a real product and experience it before making your choice about the cooperation
Just remember that they are the ones who keep your product in stock and ensure orders are shipped to your customers on time. To be successful in the dropshipping market, how you choose your partners is the deciding factor. (You can get the DSers dropshipping app to find better suppliers from AliExpress might be a good option to try out.
Build your eCommerce store
You have already been halfway through the process of starting your dropshipping store. Your next job is to build yourself an eCommerce store where you could lead traffic to, promote your content, sell products, as well as process payments.
This step can be a little bit difficult for those who have no knowledge of web building. You can consider some primary components required to create a dropshipping eCommerce business below:
Get a domain name for your store

Choose a perfect eCommerce web builder platform (Magento 2, WordPress, Shopify, Wix, etc.)

Select your wanted store themes

Finish required setups such as adding products, payment methods, and so forth
The type of builder platform to build your e-store depends on several factors, ranging from your business's size, financial capability, customer target, and so forth.
So you might need to take into consideration 3 options:
Build the web by yourself with no support from coders or those who have experience. However, this way can save you a bunch of money but require more time and effort. Considering using some free web builders like Wix, Shopify or WordPress if you want a simple site and not sell to many products

Hire a web development company to create the store based on your ideas. You can choose between different pricing plans that fit your budget and predict the exact time it takes to complete the web

Start your dropshipping business with the most popular online marketplaces, for instance, eBay, Amazon, or Etsy. Most dropshippers choose this path as it saves them more time and effort compared to other platforms
Our advice is to use one of the plug-and-play options. Once your business is established, and the revenue comes in, you can explore additional website customization.
Build a long-term strategy to market your dropshipping store
As mentioned above, you will take charge of the marketing process in order to lead customers to your website and buy your products. Of course, you should get ready to accept that the first period of starting your business won't bring you much profit.
To differentiate from your competitors, you need to put extra effort into your marketing strategy and have a reasonable advertising plan that suits your budget.
Some components that should be put into consideration when building your marketing plan:
Content marketing: How you represent, organize products on your site, and different promotion channels belong to the content marketing aspect. To build a long-term stream of traffic for your site, this factor is the crucial role (Build your content from customer personas, focus on writing compelling product descriptions, attractive photos, etc.)

Social media: Social networks are a great environment you can use to get involved with groups of people passionate about your niche. Use social media to strengthen the relationship with potential customers and take them down your sales funnel

Paid ads (Facebook ads and Google ads): Reasonably use PPC campaigns to reach your target customers on Facebook and Google platforms easily. As they are the top 2 most popular advertisement types, the battle on keywords here is quite competitive

Retargeting ads: This tactic will be extremely cost-effective if you already have a store with tons of traffic

Other marketing strategies you can try are mobile marketing and influencer marketing. Different stages of a sales funnel will require specific marketing tactics that help you reach your target goals.
The best way on this step is to map out the path your target audience needs to go through until they make their first purchase. Then decide which kind of strategies are useful at each stage. As a result, you will know what to do, which tactics can be used in each period, and how to successfully close the sales.
Analysis and optimization
You have gone a long way to this stage, which is also the last step in getting your dropshipping business ready to be launched.
Regardless of the business type you choose, you may want to create a data analytics system that helps you measure all of the essential metrics on your website that reflect your marketing efforts.
Needless to say, you can see that some of your marketing activities are impressively successful while others are not much, and can even harm your business. Listed below are some of the suggestion for your optimization activities:
Create clear KPIs to assess your marketing effectiveness on different aspects

Use Google Search Console or Analytics are 2 to evaluate your online traffic over time and improve SEO efforts

Take advantage of third-party tools to get weekly or monthly automatic reports on any channel you work on (social media or email marketing)
Don't just look at the conversion rates as these numbers can only let you know how well your shop is working, not the roots for any problems. That's why we advise you to have a detailed assessment of your store on several aspects before making any marketing decisions.
Get your finances for starting a dropshipping business
Then, Is dropshipping profitable? The answer is yes!
However, this is still an investment, and there is no free way to launch a business. You indeed need to pay lots of effort on your part to go from an unknown to a successful dropshippers.
And if you stick with eCommerce, the money you have to pump into your store seems never to stop. Even though dropshipping is a low-risk investment, there is no insurance about how much your returns will be or how long it takes for you to recoup them.
Here is an essential cost breakdown of starting a dropshipping business:
Maintenance domain cost and hosting cost

The subscription fee for the eCommerce store platform you choose to run the store (including apps, plugins, themes, or extension costs)

Specialized dropshipping automation apps/ extensions that power your fulfillment tasks

Advertising costs
Regularly, most ship vendors don't charge the supplier and product sourcing costs. These fees will change depending on your budget as well as the requirements for each task.
However, your costs will be affected mostly by the eCommerce platform you choose to run your store. Make sure to do research into each of the platforms before pumping your money into it.
Start your own dropshipping business today!
We hope this post can give you some illustration of the building process for a dropshipping business.
However, when it comes to practicing your business model in real life, the difficulties you need to face can be more daunting than what is written on the paper. But don't worry!
As long as you have a well-prepared plan and determined mind, plus with the support from third-party apps and automation tools, you will have a thriving dropshipping business for years to come.
Magento Support
& Maintenance Services
Make sure your M2 store is not only in good shape but also thriving with a professional team yet at an affordable price.
Get Started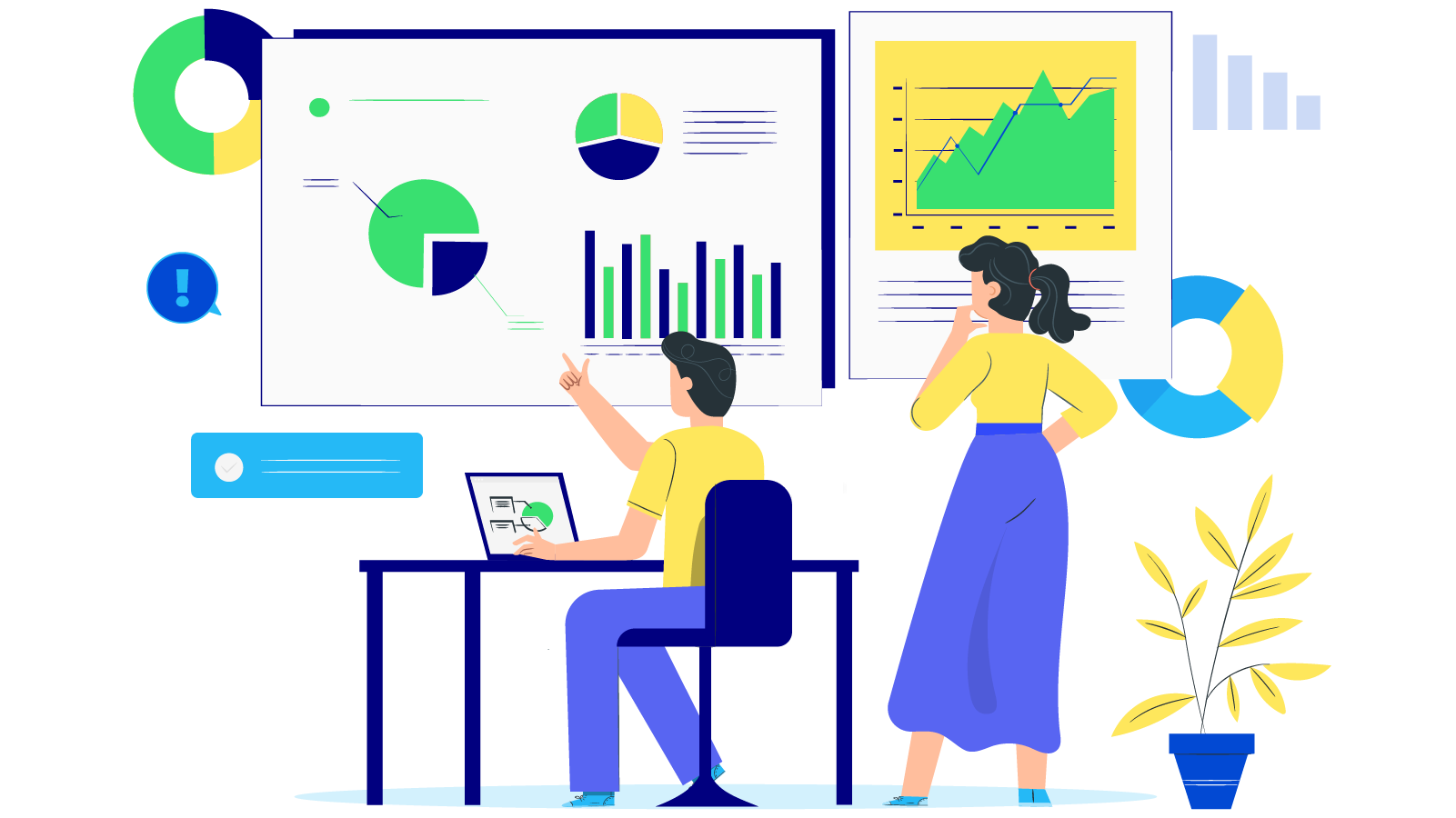 New Posts


Subscribe
Stay in the know
Get special offers on the latest news from Mageplaza.
Earn $10 in reward now!