How to Dropship on Amazon? The A-Z Guide
The Most Popular Extension Builder for

Magento 2
With a big catalog of 224+ extensions for your online store
We'd venture by guessing that you've heard about Amazon and the retail empire built by Jeff Bezos at least once. But do you know that customers are spending up to $280,000 every minute on Amazon?
What an impressive number! That's why we believe you'll have a great chance to start making money by selling on Amazon!
However, you might not want to spend a lot of money or time on doing it? Enter: Dropshipping on Amazon!
If you ask any experienced E-commerce seller for a good way to get started selling products online without spending a ton of time or breaking the bank, chances are they will tell you that dropshipping is the way to go!
This article exists for this reason! We'll share a quick guide on how to dropship on Amazon! Let's explore!
Table of contents
What is Amazon dropshipping?
As the name suggests, Amazon dropshipping is a business model where you list products on Amazon and sell them, without owning the inventory or shipping the items to customers.
That's right, you're essentially running a business on Amazon without making upfront investments or buying any stock. Instead, you receive an order from a customer, pass the order information to a manufacturer, distributor, or third-party supplier, who then fulfills the order on your behalf.
It's quite similar to regular dropshipping. However, when you dropship on Amazon, you have to follow its rules; otherwise, you risk getting banned. According to Amazon, you must fulfill your products from a legitimate wholesaler and not another retailer. The details will be mentioned in the next section!
How does Amazon dropshipping work?
Amazon dropshipping works through 3 straightforward steps:
#1. A customer places an order listed by a seller (you) on Amazon
#2. Upon receiving the order, the seller (you) purchases the product from the supplier
#3. The seller (you) submits the order information to the supplier, who then sends the product to the customer
As a seller, you profit from any difference between the price listed on Amazon and the manufacturer's price. In this way, you act as a middleman connecting the buyer and the manufacturer.
Sellers must comply strictly with Amazon's dropshipping policy. This policy includes a set of rules for dropshipping, as the screenshot below.
As the company requires you to be the "seller of record" of your products, you will have to build relationships with wholesalers beforehand. Plus, you need to print custom packaging receipts and slips, then send them to the supplier so they can put them on your packages.
Lastly, you need to manage the returns, which requires you to communicate with both the supplier and the customer. You may even have to pay to ship the product back to the supplier for replacement.
You may find it complicated and tricky when dropshipping on Amazon. However, there's another way, and it is claimed by Amazon as well. It is dropshipping through Fulfilled by Amazon (FBA) program. This program allows sellers to ship items to Amazon warehouses. Then, Amazon delivers the inventory on the sellers' behalf for a fee.
Say you are enrolled in the FBA program, and a customer purchases an item on your website. Amazon will pick, pack, then ship the order directly to your customer. The company will also handle customer service and returns, plus provide tracking information to the customer.
The main advantage of Amazon FBA is access to Amazon Prime Shipping. It's no secret that Prime is much-beloved for its fast and reliable shipping time. By using FBA, you can delight customers with impeccable deliveries that increase the likelihood of return purchasing.
The main cost of this program is sometimes you pay seller's fees on certain product types. In addition, if your item languishes in Amazon's warehouse for more than 6 months, you may be required to pay a long-term storage fee.
How much does it cost to dropship on Amazon?
Amazon dropshipping fees vary by product type but are often in the 10% to 15% range. If you are working with relatively small dropshipping margins, it'll take a hefty chunk out of your profits.
You also have to choose a selling plan. The Individual plan costs $.99/ unit sold, and the Professional Plan costs $39.99/ month, no matter how many products you sell.
You can read more about Amazon's fees to sell or Amazon FBA Fees.
Pros & cons of Amazon dropshipping
Dropshipping on Amazon incurs both advantages and disadvantages. This section will explain the key details so you can make the right choice for your business.
Pros of Amazon dropshipping:
Zero warehouse fees. Dropshipping on Amazon means you can ship products to your customers without actually holding any inventory yourself. No matter if you're shipping directly from third-party suppliers or through Amazon FBA program, you don't need to worry about the expensive overhead costs of maintaining a warehouse.

Large and loyal customer base. Amazon is serving about 310 million active users, making it a highly recognizable and trusted brand. This means you can expect to get significant views for your products and find the right audience with the right marketing strategy.

Diverse product categories. With more than 30 product categories available to target, Amazon dropshipping allows you to experiment with different offerings and product niches. It is best to double down on your most profitable categories.

Faster deliveries with better customer service. If you choose to dropship with Amazon FBA, they will handle all returns and customer service requests for you. Meanwhile, customers receive their packages faster because Amazon dropships these products via expedited Prime shipping.

Lower costs. The dropshipping business model liberates you from carrying inventory, paying for warehouse space, and more. This can reduce your operating costs, boost your profits, and simplify your life at once.
Cons of Amazon dropshipping:
Stiffer competition. Dropshipping has a lower barrier to entry due to its low costs. With more sellers in the market, competition certainly increases. It is also important to note that other sellers on Amazon can sell the exact same products as yours.

Decreased profit margins. With lots of sellers sharing Amazon, competition may include a "race to the bottom" in terms of pricing. If prices need adjusting down to stay competitive, the seller's bottom line can suffer.

Slow delivery times. Often, items that are dropshipped on Amazon are shipped from overseas suppliers and manufacturers. For that reason, shipping times can take up to a few weeks (or sometimes even months) to reach the end user.

Lack of quality control. When products are shipped directly from the supplier or manufacturer to the customers, you - as the seller - have no control over the product quality. There is a possibility that products may get damaged during the journey to the buyer.

Rules. There are a number of rules and guidelines for dropshipping on Amazon, so you must ensure to follow these rules if you don't want to be penalized.
With pros and cons available, you would ask:
Is dropshipping on Amazon profitable?
Dropshipping is becoming common because it can save many businesses money. That said, there's no gold standards on profits. Everyone should determine if dropshipping is a cost-efficient option for them.
Profitability hinges on finding suppliers or wholesalers that reliably sell you items at a low price. Once you have secured this partnership, you will want to price your products to cover your Amazon fees and any other expenses, plus your margins. Your margins must be high enough to profit on each shipped product. Venturing into less competitive niches is a great way to avoid competitors, price wars, and therefore remain profitable.
So, we'd conclude that if you correctly price lever, dropshipping on Amazon can be a very profitable business.
6 Steps to start dropshipping on Amazon
Below is a complete walkthrough on how to start dropshipping on Amazon.
#1. Create an Amazon Seller Account
Before you can start dropshipping on Amazon, you need to create a seller account. You can access Amazon Seller Central site and sign up for an Amazon seller account.
The very first thing you need to decide is whether you will be signing up as an Individual seller or Professional seller.
As an individual, you incur no monthly fee, but pay $0.99 per item and can sell up to 40 items per month.
As a professional, you'll need to pay a monthly fee of $39.99, but don't incur per-sale costs, and can sell an unlimited amount of items. The Professional plan has the added benefit of allowing you to set your own shipping rates and offering items that aren't on listings already created by Amazon.
Our advice would be to go for the Professional plan if you're serious about dropshipping on Amazon, as the profits can greatly outweigh the monthly $40 cost.
For the actual registration, you will need to provide 5 important pieces of personal information, including:
Your business name, address, and contact information
An email account that you want to dedicate to your store
A credit card with a valid billing address
A phone number, which is used to authenticate your account
Your tax identity information
If you've gathered all these documents and credentials beforehand, you will have a smooth and quick registration process.
Once you've provided this information, you can complete your registration to become a registered seller on Amazon. Congrats!
#2. Find products to sell
You want to find the top, money-making products on Amazon. After all, you don't want to be stuck with an item that is barely making any sales, do you? You want products that are selling like hot-cakes, generating a sizable number of orders every day and bringing in a good chunk of revenue. It's a win-win situation for you and your supplier!
You can check on several tools like Google Trends or Jungle Scout to find product ideas. Or simply read our following topics for more information:
However, please keep in mind that there are several requirements and restrictions for merchants to sell their products on Amazon.
According to Amazon's list of eligible stores, you're able to open up an Amazon store without approval if you are in a niche like camera & photo, computer & video games, electronics. There are about 20 categories for which you don't need prior approval and can start selling in right away.
Products outside these categories fall under "gated categories." To sell something in these categories, you need to seek approval from Amazon. They will ask you various questions, send documents for you to fill in, and ask you to send pictures of products you want to sell.
Once your category is approved, you can set up your seller profile. The more comprehensive and complete your profile is, the easier it is for you to dropship on Amazon, and the more your customers will trust you.
In your own profile, you will configure things like login settings, notification settings, tax settings, user permissions, and store policies (Amazon will assist you in creating the policy if you are not sure how to set one).
#3. Find an appropriate supplier
Next, you need to find a supplier to fulfill orders on your behalf. And by a supplier, we mean a legitimate, honest one who understands the concept of dropshipping and isn't out there to take your money.
However, the thing with dropshipping suppliers is, to provide you products at low cost, they don't spend much money on marketing, so it's unlikely for them to appear in the top SERPs, as they don't heavily invest in SEO.
Plus, even if you find authentic dropshipping suppliers , there is always a chance you can:
Get overcharged
Buy poorly designed products and incur customer wrath
Get sued if your dropshipping supplier doesn't ship what the customer was promised
We know, these problems make dropshipping on Amazon look very risky, but there's always a way to avoid all these troubles, while still finding yourself an appropriate supplier that will help you rake in the profits.
Want to know? Read our article named How to Find a Dropshipping Supplier? and Best USA Dropshipping Suppliers!
#4. List your products
Your product listing is the first thing that customers will read when visiting your store on Amazon. Firstly, you go to the "Inventory" tab, scroll down to "Add Product," then choose "Create New Product Listing." Complete all the required information fields, click publish, and voilá!
Remember that customers make their decision to purchase, based on the information and content you provide there. So, it needs to be creative, innovative, compelling, and must carry all the top keywords of your product.
It must answer the customer's question - "Why should I pay for this product?," while it must be easily discoverable by Amazon's search engines. In short, for your dropshipping business to be successful, you need to draw prospects to your listing and convince them to buy your item.
Therefore, get ready the tones and content you'd want to showcase on your store. We'll mention what you should write to sell well in the next step.
#5. Write compelling product titles and description
Below are several tips and tricks to outperform your competitors in the Amazon search engine and create a compelling copy:
Long and descriptive titles showcase keywords rank well on the Amazon marketplace. You should look at top products to learn this. The same goal should be for product descriptions
Place your refund policy where visitors can see as it makes your listing seem more trustworthy
Remember to ask customers to leave reviews. You can do this through email marketing with a good copy that is convincing
#6. Promote your store
You're almost there. The final step is to launch your product on Amazon. You should implement this by formulating a strategy that focuses on social media promotion, giveaways, as well as Amazon Sponsored Products campaign.
As you've just launched your product, you should make it visible in the search results on Amazon first. Start with PPC campaigns and go about promoting your products on Facebook, Twitter, Instagram, etc. It's recommended to generate hype about your product in the market. Come up with giveaways and discounts to get some early traffic to your listings. Once your sales history improves on Amazon, its position in the search results will improve too.
6 useful tips for dropshipping on Amazon
Now that you know how to dropship on Amazon, let's have a look at some tips to entice prospective customers.
Get reviews
Up to 88% of customers say that they trust online reviews as much as personal recommendations. That's why you should get reviews for your online business. A review that includes images or videos means a lot to someone considering to purchase your products.
You can email customers who have bought your products. Thank them and request them to give you a review if they are satisfied with the purchase. Also, include a link to the listing page in the email to make it convenient for them.
In case you get a negative review, take the time to find its root cause, offer an apology, and provide a solution.
Offer merchandise bundles
Another effective strategy is bundling related products and offering them as a package deal. If your products all come from the same place and suppliers, this can considerably reduce shipping costs.
If you realize that a specific item is selling well, but you don't have a great margin on it, look around at what customers might need with that product.
Don't sell the same products as everyone else
The fastest way to fail in business is to attempt selling the same hot products as every other seller. When a high number of businesses and individual sellers sell the same merchandise, competition will drive prices down.
As you'll see in the next tip, choosing a niche market is a sustainable strategy.
Cash in on niche products
One of the greatest things about dropshipping is the freedom it offers you to experiment with selling assorted merchandise. You can see in a traditional retail operation where items are bought upfront and in bulk, retailers aren't going to risk buying inventory unless they're certain they'll be able to sell it in a short time period.
What about online sellers who dropship? They don't inventory upfront and only pay for the products after selling, so the risk of trying something new is minimal. If it doesn't sell, the only thing they lose is a little time spent listing it. As a result, online sellers that dropship can offer various products that big-box retailers aren't trying to sell.
Pay attention to seasonal objects/ goods
Seasonal items can be a significant cash cow for online merchants who dropship on Amazon, because typical retailers don't generally carry enough of it for fear of overstocking.
Therefore, there's a huge opportunity for sellers like you. Amazon often offers seasonal promotions for sellers to join, which is when stores offer deals for flash sales and related items to be promoted right on the front page.
Don't attempt to compete on price only
The most common error of beginners is competing only for cost. If low pricing is your only selling point, someone can easily beat you when their products have more to offer.
So, try to offer more and justify a higher cost. Keep in mind that you're doing dropshipping because you know you can promote better than your competitors. Think of promotions, deals, free shipping, services, and more, to command a higher price and not cost yourself the risk of losing sales.
Amazon dropshipping tools
In this section, we include some tools that will help you get started with Amazon dropshipping:
The final verdict
Whether you are a newbie or veteran, dropshipping on Amazon can be a great way to boost sales for your business. Try to find yourself partners like reliable, trustworthy, and quality suppliers, while you focus your resources on promotion, listing creation, getting reviews, and improving your store's visibility.
So, would you like to try this journey? Share your thoughts with us, and we'll be ready to accompany you!

Marketing Manager of Mageplaza. Summer is attracted by new things. She loves writing, travelling and photography. Perceives herself as a part-time gymmer and a full-time dream chaser.
Website Support
& Maintenance Services
Make sure your store is not only in good shape but also thriving with a professional team yet at an affordable price.
Get Started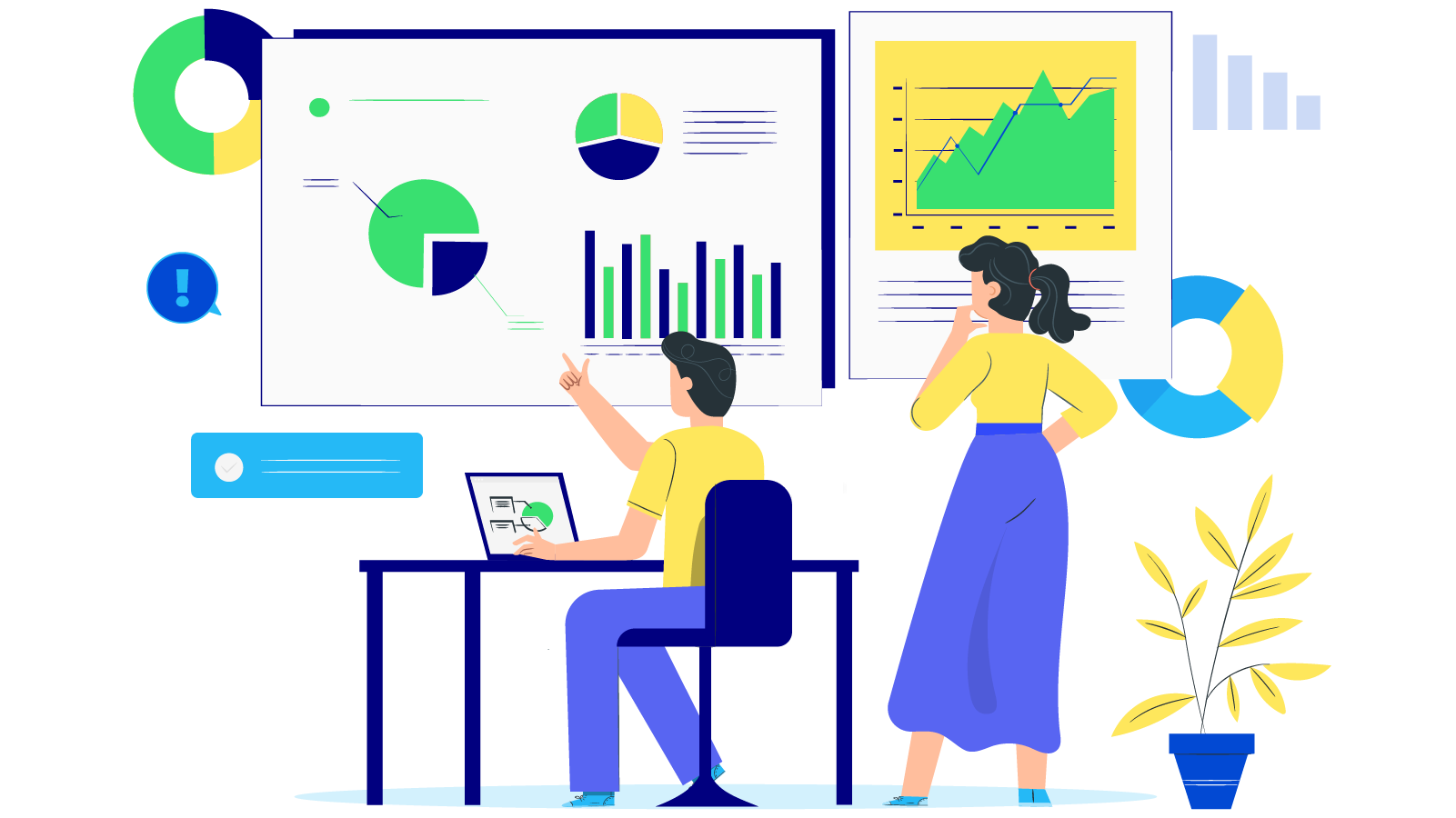 New Posts



Subscribe
Stay in the know
Get special offers on the latest news from Mageplaza.
Earn $10 in reward now!