10 Excellent Affiliate Marketing Courses to Learn
The Most Popular Extension Builder for

Magento 2
With a big catalog of 224+ extensions for your online store
Do you want to take advantage of your affiliate website? Are you having difficulty making your online store profitable?
Not everyone can access an online marketing specialist. Nevertheless, you can have chances to study affiliate marketing courses. These courses can help you deeply understand how the business works, learn important tactics, and receive tips from industry leaders in the field.
In this article, we've compiled the top affiliate marketing courses that can bring your online business to a higher level.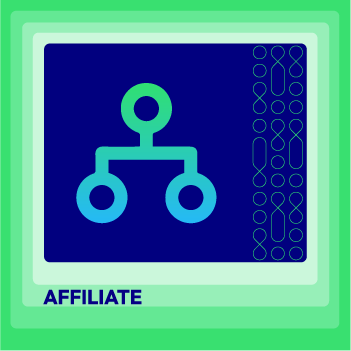 Affiliate Extension for Magento 2
Effective and trending marketing tool to promote stores via a network of affiliate partners
Check it out!
Table of contents
What is Affiliate Marketing?
Affiliate marketing means that an affiliate receives a commission for promoting another company's products. The affiliate easily looks for a product they like, then markets that product and receives commissions from every sale they create. The sales are tracked through affiliate links from one site to another.
Who Involves in Affiliate Marketing?
Since affiliate marketing works by multiplying the responsibilities of product promotion and creation across parties, it succeeds in capitalizing on the capabilities of individuals for a more powerful marketing campaign while offering contributors a commission. There are three separate parties involved in the process:
The seller and product creators
The affiliate or advertiser
The customer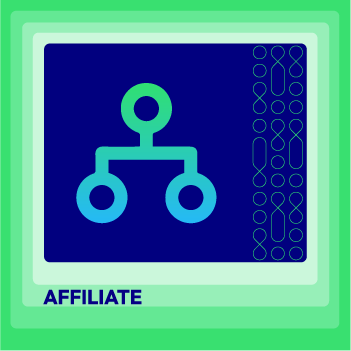 Affiliate Extension for Magento 2
Effective and trending marketing tool to promote stores via a network of affiliate partners
Check it out!
1. The seller and product creators
The seller, whether a single entrepreneur or big company, is a merchant with a product to promote. The product can be a service, like extensions for e-commerce stores, or a physical object, like kitchen equipment.
The seller, also known as the brand, does not need to actively join in the marketing, but they can be the advertiser and receive commissions from the revenue sharing with affiliate marketing.
For instance, the seller could be an e-commerce vendor that began a dropshipping business and would like to approach a fresh audience by high paying affiliate programs sites to market their products. Or the seller may be a Saas company that takes advantage of affiliates to help sell their marketing software.
2. The affiliate or publisher
The affiliate, also called a publisher, could be an individual or a company that promotes the seller's product in a captivating way to potential buyers. That means the affiliate markets the product to encourage customers that it is worthwhile or beneficial and persuade them to buy the product. If the customer ends up purchasing the item, the affiliate gets a part of the revenue created.
Affiliates often have a particular audience to whom they promote, conforming to that audience's concern. This forms a niche or personal brand that helps the affiliate appeal to customers who will probably act on the promotion.
3. The customer
Whether the customer recognizes it or not, they and their purchases are the purposes of affiliate marketing. Affiliates share these items on their sites, blogs, or social media.
As an order is complete, the seller and the affiliate will share the profits. Sometimes, the affiliate will decide to be upfront with the customer by revealing that they are earning commissions for the sales they create. Other times the customer may have no idea about the affiliate marketing infrastructure behind their purchase.
They will scarcely pay more for the item bought via affiliate links; the affiliate's part of the profit is covered in the retail price. The customer will finish the buying process and get the product as usual, not affected by the affiliate marketing system where they are an important part.
Why Become an Affiliate Marketer?
1. Convenient and flexible
Because you're becoming a freelancer, you have ultimate dependence in defining your own objectives, changing your path when you feel inclined, selecting the products that intrigue you, and even deciding your own hours. This convenience means you can modify your portfolio if you want or concentrate mainly on simple and clear campaigns. You won't need to follow company restrictions and rules.
2. Passive income
While any "normal" job needs you to be at work to earn money, affiliate marketing opens an opportunity to create money while you sleep. By spending a little time on a campaign, you'll find constant returns because customers buy the product over the next days and weeks. You get money for your work long after you've completed it.
3. No customer support
Individual sellers and companies need to deal with their customers and make sure they are happy with what they have bought.
With the affiliate marketing structure, you never have to care about customer support or custom content. The whole task of the affiliate marketer is to bring customers to the merchant. The merchant is responsible for any customer complaints after you get your commission.
4. Performance-based rewards
With most jobs, you can work 70 hours a week and still get the same salary. Affiliate marketing is solely based on your performance. You will receive from what you put into it. Practicing your reviewing skills and creating appealing campaigns will convert into significant increases in your income.
Top 10 Affiliate Marketing Courses Worth a Try
1. Learn How to Build High-Quality Affiliate Websites
With the Learn How to Build High Quality Affiliate Websites course, you can choose the best niches, learn the technicalities of setting up WordPress, installing important plugins, generate a reliable author bio, and build affiliate pages with a good click-through and conversion rate. RSS will support you with content ideas, while Feedly will help you produce new blog posts.
The course is considered one of the best affiliate marketing program that shows you:
How to build high-quality affiliate websites
How to use different ways of displaying affiliate products to customers
How to come up with engaging content ideas
Comprehend the nits and grits of affiliate marketing
Make passive income by referring visitors to quality vendors
2. ClickBank Success
With this course, you can go inside ClickBank to know the sorts of products that you can sell and know how you can sell it fast. This is a perfect option for beginners who find a course where they can learn the basic knowledge of affiliate marketing and how to become a successful affiliate marketer.
ClickBank Success is also the right choice for those who have a low budget or don't want to go through the trouble of purchasing a domain and hosting.
If you join this course, you can:
Choose profitable ClickBank products
Know how to recognize and remove the bad ones
Keep track of ad performance for every keyword and make significant changes
Market ClickBank products on Facebook without any investment
Build a squeeze page with subscriber opt-in
Explore new strategies applicable to non-ClickBank products
3. The Complete 2020 Hands-on Affiliate Marketing Course
With over 5.5 hours of video, 7 downloadable resources, and 2 articles, the Complete 2020 Hands-on Affiliate Marketing course has over 7,000 members benefiting from it. This course will show you the same steps that entrepreneurs and startups utilize to establish and develop their business. At the end of the course, you'll find an ongoing list of articles and products that you can leverage. Each stage of the course includes a specific aspect of setting up your affiliate business.
This course will show you how to:
Dominate different affiliate platforms, such as Amazon, ClickBank, and Share-a-sale
Product articles on relevant keywords
Solve SEO problems
Choose profitable niches with low competition keywords
Design a quality landing or squeeze pages
Grasp the art of creating content for email marketing
4. Affiliate Marketing Side Hustle: A New Entrepreneur's Guide - Skillshare
The Skillshare platform has a list of courses on affiliate marketing training. This Affiliate Marketing Side Hustle guide is an incredible resource for those who are first introduced to the affiliate marketing world. Although including the necessary information, the course removes any instructions which might confuse a new member and dissuade them from becoming an affiliate.
This video will help you:
Understand what affiliate marketing is
Know rules to follow when using affiliate links
Know how to spread the links online
Get nine blog post ideas that generate tremendous traffic
Work on a class project
5. The Authority Site System - Authority Hacker
The Authority Site System covers all the aspects of an affiliate marketing business. The course includes keyword research, market research, hiring and outsourcing, design and branding, monetization, tech site setup, analytics, and tracking. Furthermore, it offers 5 support modules, more than 120 training videos, and over 70,000 words of support content.
The Authority Site System will make you from a newbie to an expert who can:
Create a real-life website from A to Z
Produce an extensive content resource with pre-made templates
Build a money earning system using a step-by-step to-do list
Hire and train other workers for particular jobs, such as graphics, content, etc.
Use WhiteHat link building strategies that will never be penalized by any Google update
6. Savage Affiliate
The Savage Affiliates is a Franklin Hatchett affiliate course, which is a step-by-step blueprint for generating passive income. It teaches you about different affiliate networks, including Amazon and ClickBank, and shows you how to drive free and paid traffic. Available in two pricing plan, the upgraded membership version covers the jacking affiliate, the funnel training, and web hosting affiliate blueprints. Besides, they offer some case studies for you to learn and follow.
The Savage Affiliate program will:
Set the foundations for you
Show you how to seek winning niches
Help you design the right site for your niche
Integrate your affiliate marketing business into sales funnels
Build automatic email marketing systems for you
Help you understand the art of SEO
7. The Complete Digital Marketing Course for Affiliate Marketing - 23 Courses in 1
The trainer Diego Davila and Phil Ebiner have taught more than 600,000 students on a number of subjects. The digital marketing masterclass offers 32.5 hours of intensive training in digital marketing for affiliate marketers. You'll have an opportunity to learn about different platforms, including Facebook, Instagram, Twitter, Pinterest, Quora, Google Adwords, Email Marketing, and so on.
The course allows you to:
Check live results by taking action during the whole practical course
Learn to increase your email list, social media followers and subscribers
Learn to boost conversions and sales with tested and proven techniques
Access to 32.5 hours of on-demand video, 21 articles, and 28 supplemental resources
8. Commission Hero
Commission Hero is a verified course in which you need to invest time and effort to gain success. It enables people to make money 24/7. People joining the program can achieve an average of $230 every day thanks to the techniques from its founder, Robby Blanchard.
The course helps people master how to earn money through selling affiliate products, determine items that have a high commission, target the right audience, and run Facebook ads. The course gives you a one-time payment of $997 and $597 as you make two payments. The program lasts in 30 days and involves three primary steps: choosing offers, developing photos and ads, and building landing pages.
9. Coursera
Coursera provides free and paid affiliate marketing courses and other online marketing courses as well. The course is tailored to include interactive projects, quizzes, and videos to assess a person's knowledge. It also enables people to take the course to interact, exchange ideas, chat, and aid each other during the course.
In addition to affiliate marketing, the course includes numerous lessons, such as an introduction to online marketing, email marketing, organic search engine marketing, and social media marketing.
10. Affiliate Marketing for A Living
The course is named Blogging for a Living: Perfect Small Budget. The instructor of the course - Theo McArthur has produced plenty of "authority" blogs to market affiliate products. She will offer you the tricks involved in kick starting and growing your affiliate business. If you join her course, you will:
Learn how to build a full-fledged blog and search for the right sources for photos, content, and creativity
Learn to make money from your blog with high commission digital items
Join an email marketing session and learn to generate a quality list of email subscribers
Receive an 11.5-hour on-demand video, 5 articles, and 12 supplemental resources
Set up accounts of popular affiliate networks, such as the renowned Amazon Associate program
Conclusion
The best affiliate marketing courses should involve five main aspects: legitimacy, support, user experience, pricing, and quality. Before joining an affiliate marketing course, it is essential to weigh the courses' pros and cons to come up with the right one.
If you know any other practical affiliate marketing courses, please share them with us in the comment box. We're looking forward to hearing from you.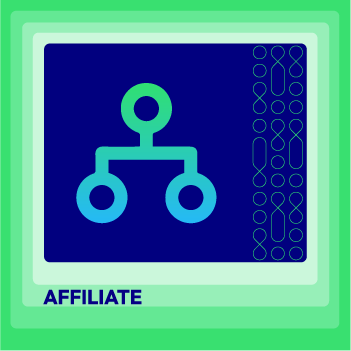 Affiliate Extension for Magento 2
Effective and trending marketing tool to promote stores via a network of affiliate partners
Check it out!
Website Support
& Maintenance Services
Make sure your store is not only in good shape but also thriving with a professional team yet at an affordable price.
Get Started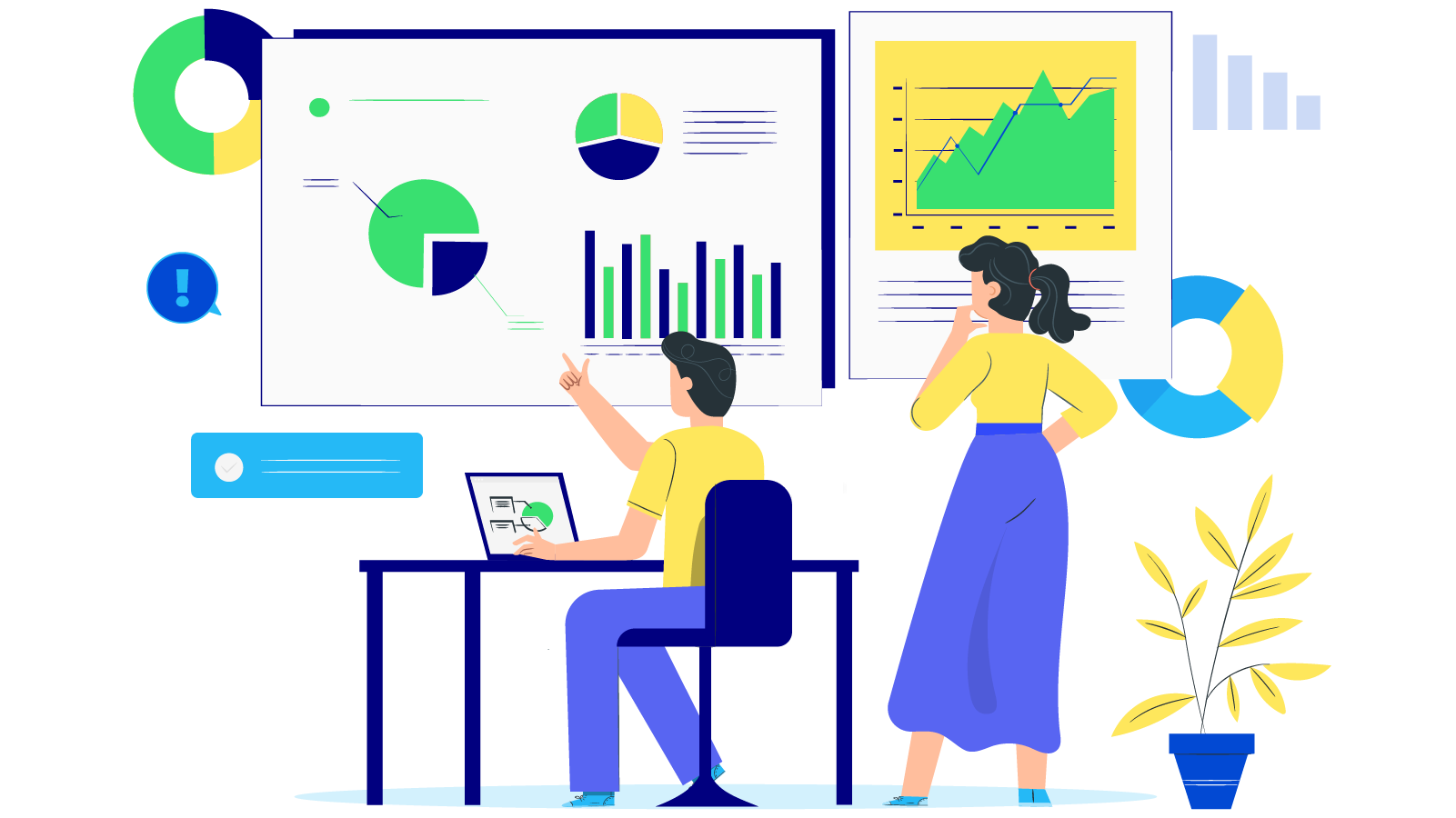 New Posts



Subscribe
Stay in the know
Get special offers on the latest news from Mageplaza.
Earn $10 in reward now!