12+ Best Dropshipping Suppliers, Companies
The Most Popular Extension Builder for

Magento 2
With a big catalog of 224+ extensions for your online store
It's no doubt that the e-commerce industry has been thriving. As those trends keep escalating, the dropshipping market is following the same path.
Dropshipping facilitates anyone to open an e-commerce store without having to buy, store, or ship inventory. It allows small businesses to source goods at low costs from manufacturers all over the globe and then sell these products at competitive prices in the retail market. According to research, dropshipping businesses can earn 50% more profits than sellers who have an online inventory.
So if you want to run a dropshipping business, it is important to find reliable dropshipping suppliers that will take over the logistics of fulfilling orders. In this article, we've compiled a list of 10+ best dropshipping suppliers that can help you succeed with dropshipping.
Let's explore now!
Table of contents
How to Find Reliable Dropshipping Suppliers
Conduct research
When you decide on the products you want to sell, do some research to determine which dropshipping suppliers are out there and which one satisfies your requirements. You might need to decide whether to partner with a domestic or overseas supplier, according to the number of suppliers in your selected product niche.
When you choose suppliers, you need to dig deeper into raw material sourcing, service quality, and delivery times.
Contact suppliers
Contact the dropshipping supplier that meets your demands and build a relationship with them. Talking to them will help you raise some questions about the service they offer. They may even give you contact details from some of their existing customers. Therefore, you can have the first-hand experience of working with the supplier before making any decision.
Order samples from the supplier
When you've already selected some suppliers to do business with, let's ask for samples from them. Accessing their service quality, packaging, delivery times, etc., can help you be sure of the choice you make. Ordering samples from suppliers is also an essential part of the choosing supplier process, as it will give you a real experience of working with these suppliers.
Order from the competition
In case one of your competitors is partnering with the same supplier as you, you can discover how the supplier handles their products and provides their service, such as custom labeling.
Find the most suitable supplier for your business
When you're choosing suppliers, many can appear great when you check their reviews and products, but when you further explore the business, they may not suit your audience. This may be because of the raw materials they use, the way they run business, or how they solve returns. Be sure to talk to suppliers and understand how they conduct their business before you decide to partner with them. Even though you can stop working with a supplier once problems arise, your brand could have been affected.
Learn more:
10+ Most Trusted Dropshipping Suppliers for Your Business This Year
1. Wholesale2B
Price: The price starts at $99.00 per month.
Wholesale2B organizes products from some of the best dropshipping companies under one platform. It offers access to more than 1.5 million products at competitive prices from 100+ certified sellers.
It comes with excellent tools to support you in selling your products, with product content data, sales, and inventory analysis. Additionally, you can have direct integration with various online sales platforms like Amazon, Shopify or eBay.
Wholesale2B enables users to look for products and list them via its searchable inventory powered by UPC, ASIN, and keywords.
Main Features:
It provides a wide range of customized plans to address the specific needs of different businesses.
Wholesale2B uses popular carriers such as UPS, USPS, FedEx, and DHL to deliver products, so you can rest assured that the orders will be sent to the customers within the scheduled delivery time.
It has launched apps that are well compatible with BigCommerce, WooCommerce, Shopify, and Ecwid. These apps support importing products to your website and monitor inventory in real-time.
2. Spocket
Price: Spocket pricing starts at $24 per month.
Spocket is an app that allows entrepreneurs to search for high-converting items with fast shipping times. You can select from a large range of suppliers who are mainly based in the US and Europe.
Spocket offers a massive marketplace of millions of dropshipping products across various physical locations and categories. It enables you to choose products based on where you want to ship from and the corresponding target shipment addresses. That can decrease your order fulfillment and shipping times significantly.
Notably, all the products sourced from Spocket have pre-negotiated discounts to increase the chance of higher margins on your sales.
Main Features:
Spocket supports customers attentively via email and live chat.
It supports you in generating customized invoices for easy branding of your store.
You can get Spocket synced with your online store, and all orders will be automatically reflected on your application.
It also offers product samples so that you can check the delivery speed and product quality before deciding to import them to your store.
3. SaleHoo
Price: SaleHoo costs $67 for one-year access or $127 for lifetime access.
SaleHoo provides a huge supplier directory and effective research tool. With SaleHoo, you can have access to a giant online community of wholesalers and dropshippers. The easy-to-use tool helps businesses recognize and import lucrative items from low-cost and certified suppliers.
Besides, it comes with unlimited training to help you apprehend the ecosystem and tread smartly in the dropshipping business. In addition to seeking good product ideas, SaleHoo also introduces you to hot selling trends and the supply chain behind it.
Main Features:
SaleHoo provides access to more than 1,000 verified suppliers and 2.5 million products.
All the registered suppliers will be verified under a strict process to remove fraudulent suppliers and counterfeiters.
It comes with a 60-day money-back guarantee on every sale.
SaleHoo develops an effective research tool to search trending niches and explore items with high-profit margins.
It enables you to source products from suppliers that ship globally. This feature helps you develop your business even when you have only some suppliers in your country.
It has more than 70% of suppliers that require zero or minimal investment.
SaleHoo helps you identify the product range and quantity each supplier can provide.
4. AliExpress
Price: Free
AliExpress is considered one of the biggest dropshipping suppliers in the world. It gives users access to hundreds of sellers and thousands of products for dropshipping. As the majority of products are sourced from China, AliExpress provides low-priced products and gives you the chance to gain large margins.
You can make orders with suppliers via secure online transactions, and you will receive the products in a few weeks.
Main Features:
If you do not receive products within 60 days, AliExpress guarantees to return your money immediately.
It provides free shipping to any location in the world. The only downside is that it takes much time to give products to the customer's hands.
Payments will be transferred to the suppliers only after they send products to AliExpress for shipping.
Customer support is enthusiastic and attentive, helping you connect with your suppliers in case of any problem.
The prices of items listed on the platform are up to 80% lower than those on other platforms.
It has created a robust order tracking mechanism so that you can keep tabs on the location of your order.
It is easy to order in bulk with AliExpress.
5. AliDropship
Price: You pay $89 for the AliDropship plugin (one-time payment) or pay from $299 for a custom store with no recurring payments.
AliDropship is suitable for online merchants who desire to have a complete store for one-time payment at an affordable price. It offers amazing solutions for any dropshipping entrepreneur. These solutions, varying from a plugin and custom store to multiple add-ons and themes, aim at generating a smooth and satisfying experience for every store owner.
Main Features:
Users can import an unlimited number of products and product reviews from AliExpress into your shop with one click.
The plugin does a good job of collecting your customers' emails for email marketing automation.
All the common payment processors are accepted, including Stripe, PayPal, 2CO, PayU, etc.
Users can get free lifetime support and updates for all solutions.
6. Oberlo
Price: Oberlo costs $29.90/ month for the Basic plan and $79.90/ month for the Pro plan, and free for the Starter one.
Oberlo constitutes one of the most prevalent dropshipping marketplaces to search and source products and works exclusively with Shopify.
It enables businesses to look for lucrative items and add them to your Shopify store immediately. You can also take advantage of its in-depth product reports to analyze the product's potential and take the right decision.
Moreover, Oberlo helps you to place orders and ship products to your customers with one single click. And you can stay informed with integrated order monitoring and status updates.
If you've just participated in the dropshipping business, you can begin with its free starter plan, which accepts 50 orders per month.
Main Features:
Users can edit the descriptions, images, and titles of products with ease.
You can analyze your sales statistics via an intuitive sales and costs dashboard.
Oberlo allows you to instantly switch between multiple suppliers and choose the one providing the value proposition.
Users can create several wishlists and import products directly from the seller.
The platform supports generating pricing rules for different items and pricing all items in bulk.
7. Doba
Price: Doba charges you $29, $69, and $249 per month for the Basic, Advanced, and Pro plan, respectively.
Doba offers a detailed directory of manufacturers and wholesalers, in addition to a platform to add your favorite products without partnering with many dropshippers.
As usual, you get to partner with more than 20 dropshipping suppliers. With the aid of Doba, you just need to find items to sell, list them on your store, and then start selling.
Meanwhile, Doba will contact the suppliers and send the products to your consumers, eliminating the hassle of managing dropshippers.
Main Features:
You can export your product data into multiple formats, including spreadsheets. Plus, you can easily import the data in third-party formats to upload the data on e-commerce platforms like Amazon and eBay.
If you are just new to the platform, you can avail of its free tremendous educational resources (blogs, infographics, whitepapers, etc.) to comprehend the dropshipping business.
Users can get automatic low inventory notifications to prevent placing orders more than the availability of products.
It offers a private FTP (File Transfer Protocol) to manage large data packs effectively.
8. Inventory Source
Price: The pricing starts at $99 per month.
Inventory Source is an incredible tool that supports you in finding suppliers, pick products, and sync inventory to your dropshipping store.
With Inventory Source, you can sync inventory with all of the popular e-commerce solutions, such as Amazon, BigCommerce, Shopify, Magento, WooCommerce, eBay, and Walmart. Inventory Source comes with a connection with more than 230 suppliers and enables you to add your own suppliers to the platform.
Main Features:
You can construct and customize automation rules for categories, filters, and pricing.
You can rest assured that all the product information (titles, descriptions, images, categories, weights, etc.) will be uploaded thanks to the tool's automation and CSV file creation.
All the items are listed and shipped at the supplier's price.
Inventory Source offers a smart system to route orders to many suppliers and storehouse management tools to reduce delivery time.
Your inventory will be synced automatically based on supplier inventory levels.
9. Printful
Price: Free
Printful is an ideal dropshipping supplier, particularly if you want to generate and sell custom and print-on-demand items. The print-on-demand service comes with user-friendly design tools to build customized apparel and accessories in a few minutes. Notably, it's a good way to begin earning some extra cash with zero investment.
When a customer places an order of your customized item, it will be sent to Printful for printing, packaging, and shipping. In addition, all the items will be delivered in your brand's packaging so that customers believe you are the one shipping the products.
Main Features:
You can store all your orders in Printful's warehouses and deliver them to your buyers.
Printful provides large integration with e-commerce platforms, including WooCommerce, BigCommerce, Squarespace, Shopify, and Wix.
It does not require any minimum capping, so you don't have to worry about unsold inventory.
It supports international deliveries at a quick pace thanks to its fulfillment centers in Europe and North America.
There are both iOS and Android mobile apps to facilitate your order management.
Read more: Printful Review: New Printing and Dropshipping Era
10. Modalyst
Price: Modalyst pricing starts at $35 per month.
Modalyst is a great automated dropshipping app for online stores. It's renowned for providing products from brand names such as Dolce & Gabbana, DSquare, Calvin Klein, and more famous brands that shoppers would love. Modalyst also brings a curated list of independent and trendy brands for every target customer.
The platform officially partners with AliExpress Dropshipping, allowing you to access tons of products that you can add to your store in one click via a Google Chrome extension.
Main Features:
Modalyst possesses its marketplace of US suppliers and brands that can deliver domestic orders from 6-8 days without any fee.
It lets businesses ship to more than 80 countries globally, except for those in South America and Africa.
It provides seamless integration with Shopify, BigCommerce, and Wix.
11. Sunrise Wholesale
Price: Sunrise Wholesale costs $29.95 per month or $99 per year.
Sunrise Wholesale provides effective integration with major e-commerce platforms like Amazon, eBay, Shopify, and BigCommerce. It has tons of products in more than 20 categories, including home decor and electronics. Sunrise Wholesale also allows you to export product information to Amazon, eBay, or your website.
Sunrise Wholesale processes a website-building application that supports easy integration to fill in the product list if you prefer to sell products via your application. Plus, you can browse its continually updating inventory to check the relevance of your products in the market.
Main Features:
Users can easily upload products on eBay while connecting with five accounts at the same time.
You can capitalize on its intuitive sale analyzer tool to monitor your sales' various metrics in one place.
It helps you automatically update products, quantities, and prices. Besides, you can process orders, assess product trends, and monitor orders effectively from a central place.
It is packed with more than one hundred custom templates to facilitate customizing your website.
You can create SEO-enabled and social media-compatible e-commerce sites.
It automatically updates product listings to save a great deal of time for more important tasks.
Some tasks like creating orders or tracking numbers are implemented automatically.
12. Megagoods
Price: Megagoods costs $14.99 per month and a 30-day free trial.
Megagoods brings an inventory of more than 2000 electronics products and is an affordable solution to open a dropshipping business. Although it has a lower range of products, it's an ideal choice if you want to focus on a niche. Additionally, this LA-based supplier provides a 30-day free trial and a low-cost subscription for small enterprises.
Main Features:
Megagoods provides fast product delivery within the US via FedEx.
It accepts various payment methods, including PayPal, debit cards, and credit cards.
It offers attentive customer support via email or phone calls.
Megagoods comes with custom data export support to allow listing your products on various platforms, including eBay and Amazon.
This dropshipping supplier has an extensive FAQ section to help users access all the relevant answers.
All the refurbished products sold via Megagoods enjoy a 90-day manufacturer's guarantee.
Its web app has a clear layout for happier customer experience.
Rather than listing everything, it concentrates on introducing famous brands to the platform.
Conclusion
The concept of dropshipping may appeal to anyone concerned with selling online. However, it only works if you work with the right supplier.
Every dropshipping supplier has specific sets of capabilities. You need to choose an option that suits the best with your e-commerce tools, products, and budget. Just consider the suggestions and purchasing guide mentioned in this post to make the right choice for your online store.
Have you taken on dropshipping as a business? Please share your experience in the comment section below.
Related post:
10 Best eCommerce Platforms for Dropshipping in 2023
Top 10 Dropshipping Websites: Begin Your E-Commerce Journey
Website Support
& Maintenance Services
Make sure your store is not only in good shape but also thriving with a professional team yet at an affordable price.
Get Started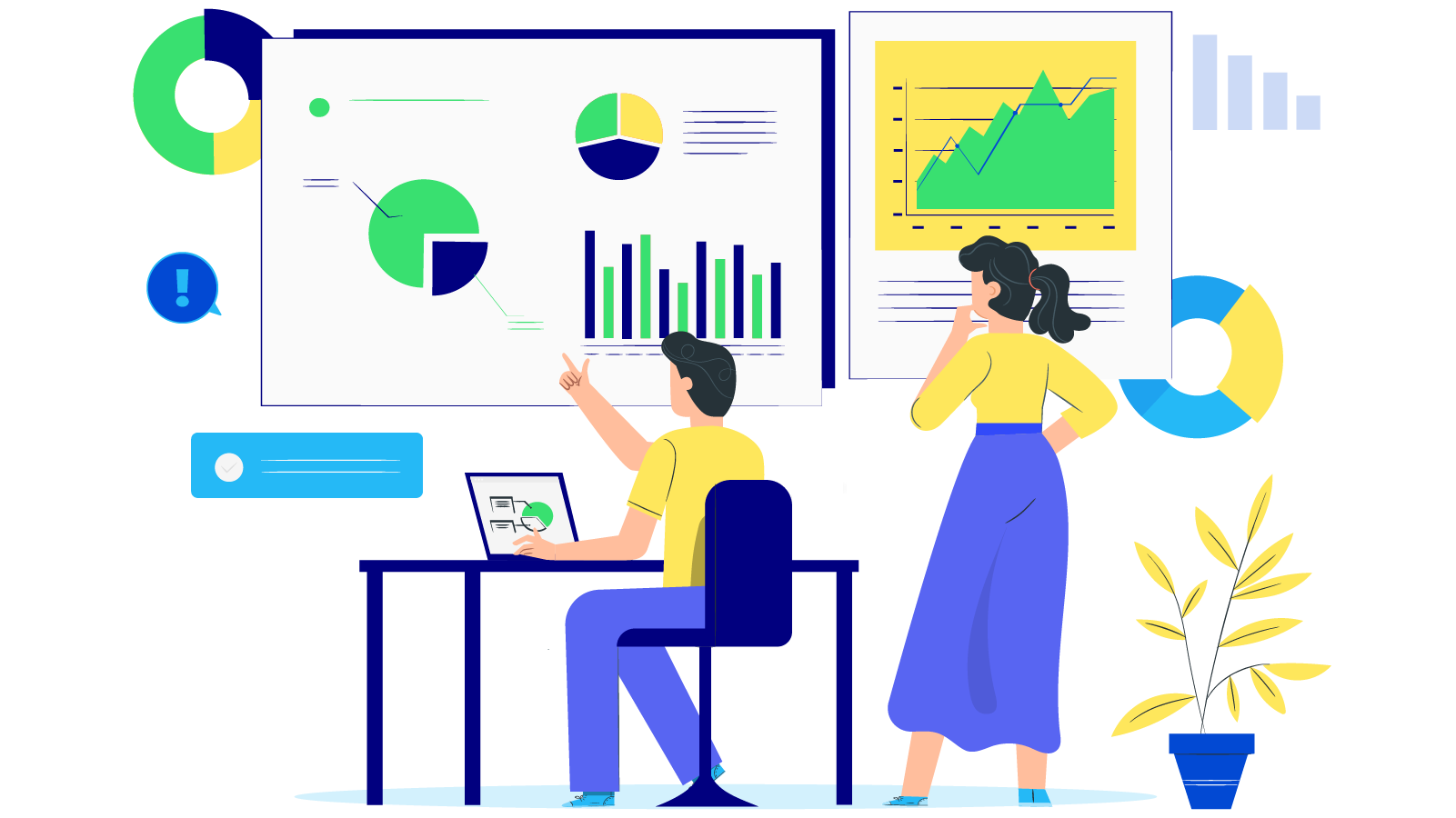 New Posts



Subscribe
Stay in the know
Get special offers on the latest news from Mageplaza.
Earn $10 in reward now!