Best tools for lucrative big data analytics
The Most Popular Extension Builder for

Magento 2
With a big catalog of 224+ extensions for your online store
Using Big Data analytics helps you dig into significant amounts of information to find hidden patterns, data connections, and other useful insights to help your business discover new opportunities.
In turn, harnessing your information through big data analytics helps you make smarter business decisions, increase your profits, and improve your customers' satisfaction.
However, without the right equipment, you will need to sort through and process truckloads of data that can take years for you to harness their value.
The good news is, today's technology offers a wide array of tools to help you collect, analyze, plus, quickly and more efficiently apply the value that big data can give.
In this post, we'll talk about the best tools for lucrative big data analytics.
Main Contents
Big Data Analytics Benefits and Features
Before diving into the tools for Big Data analytics, here are a few of its benefits to your business.
Helps you understand your users and customers better.
Uncover insights that will lead you to give better services to your customers.
Discover previously unrecognized opportunities to enhance your business processes and develop your approach
Aids in mitigating fraudulent activities that involve your business.
By understanding the benefits of big data analytics, you will have a better idea of the kind of tools your business needs.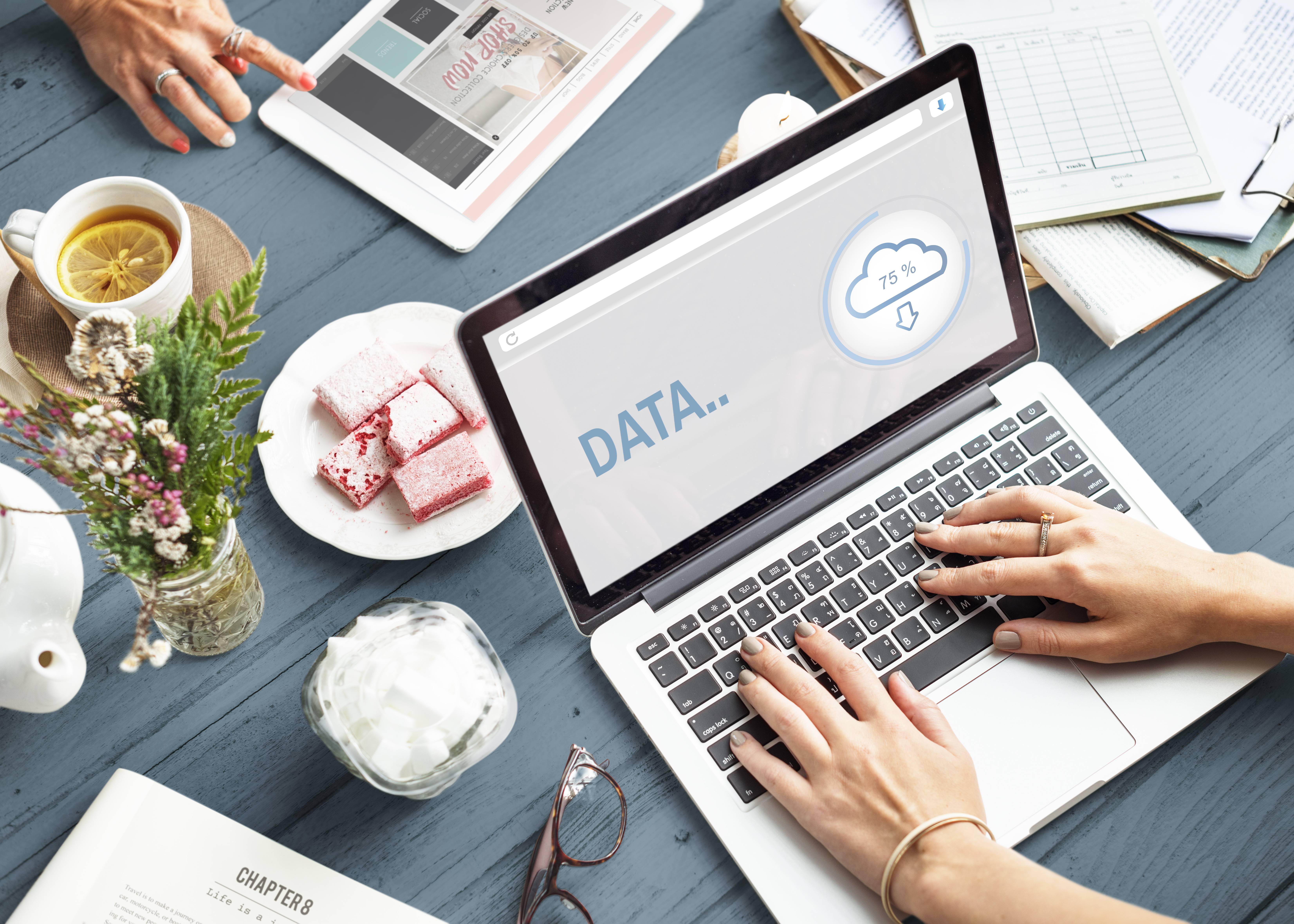 To help you do just that, let's look into the things you should consider when choosing the best data analytics software and apps for your business. Especially the tool using AI- our future technology for almost intrustries.
Data export and import. Remember that you are dealing with huge loads of information, so your software should allow you to get data in and out various tools easily.
The tool you choose should be able to connect your big data storage to your dbt cloud, for example.
Integration. Additional programming languages (such as Python or R) and other statistical tools might be necessary for your business to do different kinds of custom analysis. Web crawler tools are essential for tasks like website indexing, SEO analysis, competitive research, and gathering data for web applications. They enable efficient and automated data collection from the vast expanse of the World Wide Web.

Analytic Capabilities. Check if the tool you are thinking of using has multiple types of analytics abilities with various models for different analysis types.
This includes decision trees, neural networks, predictive mining, time series, market basket analysis, link analysis, and path analysis.
Collaboration. Analysis is usually a singular activity, but it often involves some form of collaboration for better results.

Scalability. Big Data will grow even bigger as time goes by, which means you need to understand and look into the options for scalability for your analytics tools.

Visualization. Seeing numbers and figures is great and all, but viewing data in other formats such as graphs or charts can help make information more usable.
Enrolling in a Big Data Hadoop online certification training course is one way of learning the skills, strategies, and tools to use Big Data analytics to boost your profits successfully.
However, knowing the many tools and how you can effectively use them for Big Data analytics is a good starting point to improve your business. One of the essential tools for lucrative big data analytics is a SQL tool, which enables data professionals to efficiently query and manipulate large datasets, uncover valuable insights, and make informed decisions.
After all, interacting with the tools can give you a first-hand experience of how data is analyzed and processed to provide you with actionable results.
6 useful tools for Big data analysis
Konstanz Information Miner (KNIME) is open-source software that you can use for enterprise research, integration, data mining, business intelligence, reporting, text mining, and CRM.
With the tool's analytics platform, you can build your data science visual workflows using its drag-and-drop user interface, without having to use coding.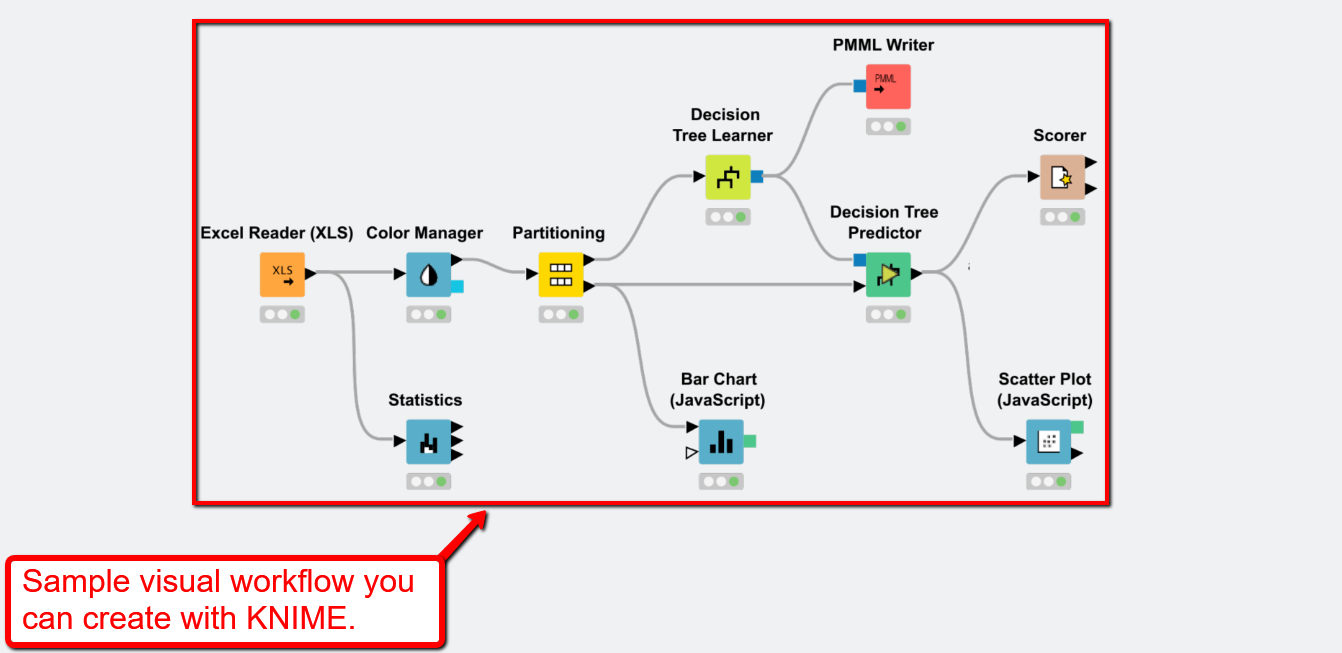 The tool also has features that let you combine data from any source, shape your data by deriving statistics, aggregating, and sorting information, and even build machine learning models.
In addition, KNIME helps you validate your models and make predictions based on them, store processed data, and scale your workflow performance using multi-threaded data processing and in-memory streaming.
By using the KNIME easy-to-use features, you'll have an ample algorithm set, lower chances of stability issues, plus, it automates many of your Big Data analytics manual work.
This helps you design your data science workflows and understand your data and its reusable elements faster, easier, and more efficient.
If you find it a bit challenging to manage your Big Data database, then MongoDB might be the solution for you.
MongoDB is a document-based, made for the Cloud, general-purpose, open-source database management system which uses a document-oriented model that supports multiple data forms.
The tool's structure is composed of documents and collections in JavaScript Object Notation (JSON) format to accommodate more data types, instead of the more common column or row model.
With the rich JSON documents that MongoDB offers, you will have a more productive and natural way of working with data since it can accommodate dynamic, plus, flexible schemes.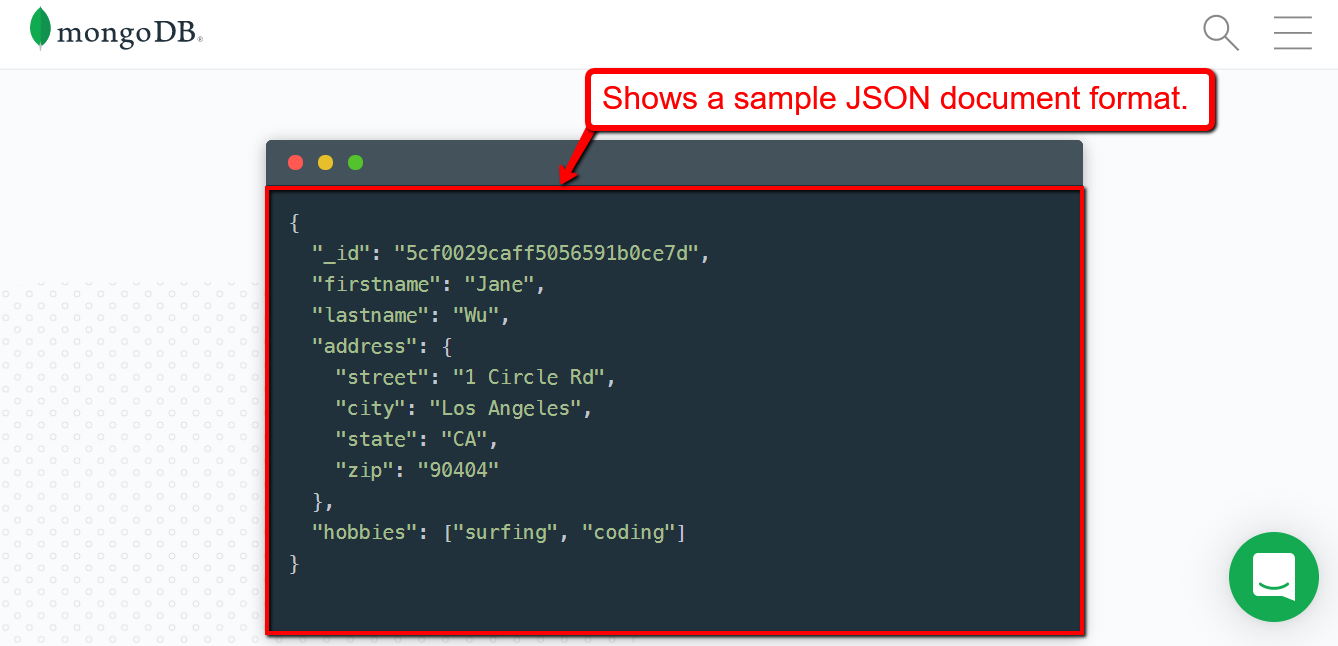 You can also use expressive and rich query language that lets you sort and filter by any field, regardless of how embedded it is within a document.
Plus, you can access the capabilities of a relational database using two types of relationships (embedded and reference) instead of one.
With MongoDB as your data platform, you will have access to an exhaustive suite of tools that make managing your database and working with Big Data smoother and pain-free.
Extracting data can suck up your time and energy, plus, it can require specific skill-sets, such as coding to get all the information you need.
Fortunately, with an intuitive and simple web scraper like Octoparse, you can quickly extract data and easily turn web pages into structured spreadsheets with a few clicks, without coding.
Here are some of the basic features that Octoparse offers.
Cloud Extraction. The tool's Cloud Platform runs an extraction task 24/7 and allows for six to twenty times faster data extraction. Since the data is stored in the Cloud, you can access it from any device.

Schedule Extraction. Using the tool's Cloud Extraction feature lets you schedule a task to run at specific times daily, weekly, or monthly, which means you can extract new data from websites that update regularly.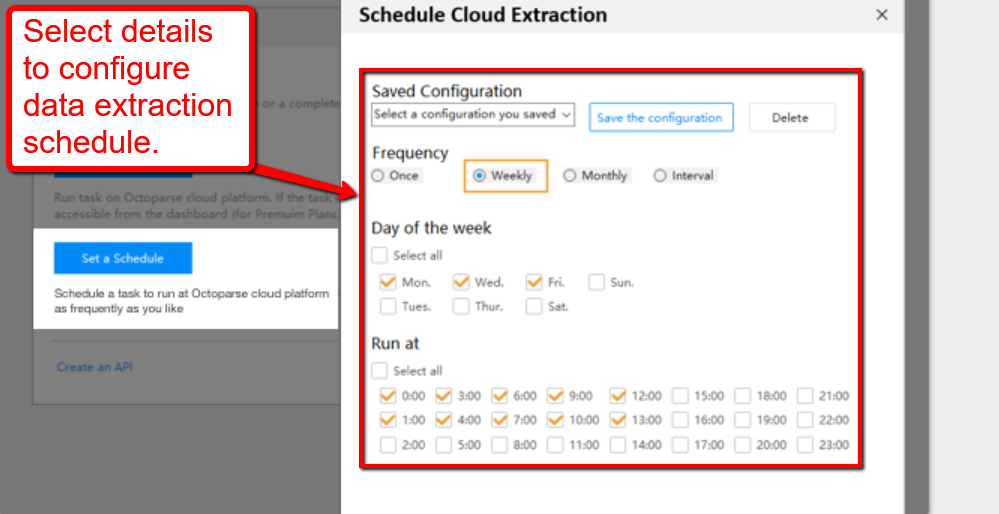 Point-and-click interface. The tool uses an advanced machine learning algorithm to precisely locate data the moment you click on it.
You can just open a website in the tool's built-in browser, click on any web data you want to extract, and begin a scraping task by clicking and dragging them.
Deal with various types of websites. Whether a website is using AJAX, JavaScript, or any kind of dynamic website, don't let it intimidate you.
You can scrape data behind fill-in forms, click through infinitive scrolls, switch drop-down, and logins, and get anything from web pages such as links, HTML codes, and more.
With these data extraction features, you can track prices by getting competitor data and build your sales list and improve your lead generation strategies.
You can also extract web data to help boost your marketing strategies and make better decisions and predictions, plus get data to use for your research data models.
Data gathering isn't as easy as it seems.
Unstructured text - such as instant messages, emails, documents, and social media posts - cannot readily be mapped or indexed into a standard database field, which makes it more challenging to mine and process.
By using a platform to help you store, manage, and analyze unstructured text such as Semantria, you can be more efficient in your social media data gathering.
The tool helps you store and manage text documents by connecting your databases and processing and managing text documents from various sources (among other things).
Semantria also transforms your unstructured text into structured data using natural language processing by extracting data points from categories, themes, intentions, and topics.
After extracting from these data points, the tool assigns multi-layered sentiment scores, giving you insights on commonly discussed topics, how people feel, and why they feel that way.
You can also build and customize your analytics dashboard to see patterns and trends in most talked about topics and how people feel about the topics.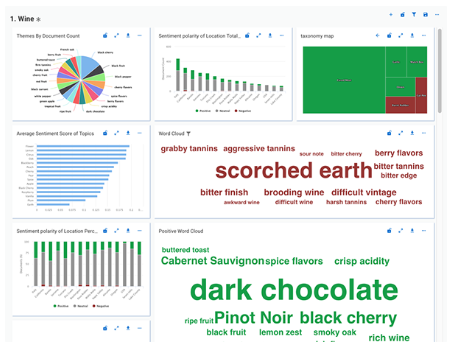 You can streamline the process of collecting unstructured data from social media when you use Semantria, helping you understand the general attitude of your customers toward your brand.
With its features, you can drill down on the factors that drive patterns and trends, understand your customers better, and make data-based decisions that spell profit for your business.
One of the challenges you can face with Big Data is how to translate all that information into actionable insights and harness the most value out of your data to drive your business processes and decisions.
An excellent way to address this challenge is to make the access of your data available across all utilization points, which means users get access to data they need, therefore activating critical mass of data.
This helps you bridge the Big Data activation gap or the difference between the supply of data and the data that is used.
This is where a tool like Qubole comes in handy.
Qubole uses a Cloud-native data platform with automation features for machine learning and analytics that lets you activate petabytes of data quicker.
Some of its other Big Data analytics features include:
Multiple data processing engines. With the tool's various engines like Spark, Tensorflow, Hive, and Presto, you can choose the right tool for the right job.

Development benches. You can promptly write your code in various interfaces and workbenches such as command line, dashboards, API, notebooks, and more.

Automated cluster management. The tool will automatically shut down clusters, without risking data loss, when there are no active jobs.
This helps you save on Cloud compute costs since you only need to pay for the actual compute usage.
A tool like Qubole helps you address the Big Data activation gap by offering features that let you expand data users, variety, and use cases.
At the same time, it offers cost, responsiveness, and reliability benefits for all your applications that process large datasets.
Seeing and understanding significant amounts of data can be overwhelming and confusing if you're new to Big Data analytics.
Having the right tools such as Tableau, however, can help you explore and analyze data easily and quickly.
With this analytics platform, you can drag and drop the datasets you want to analyze for outliers and trends and use natural language to explore data.
You can connect to the data you want, whether to your database, spreadsheets, Big Data, data warehouses, or Cloud data and combine data from these sources for analysis. Also, it is possible to connect Tableau to Excel and schedule the export of your data to save time for more essential tasks.
The tool's smart grouping algorithm also makes it easy for you to reorganize your data.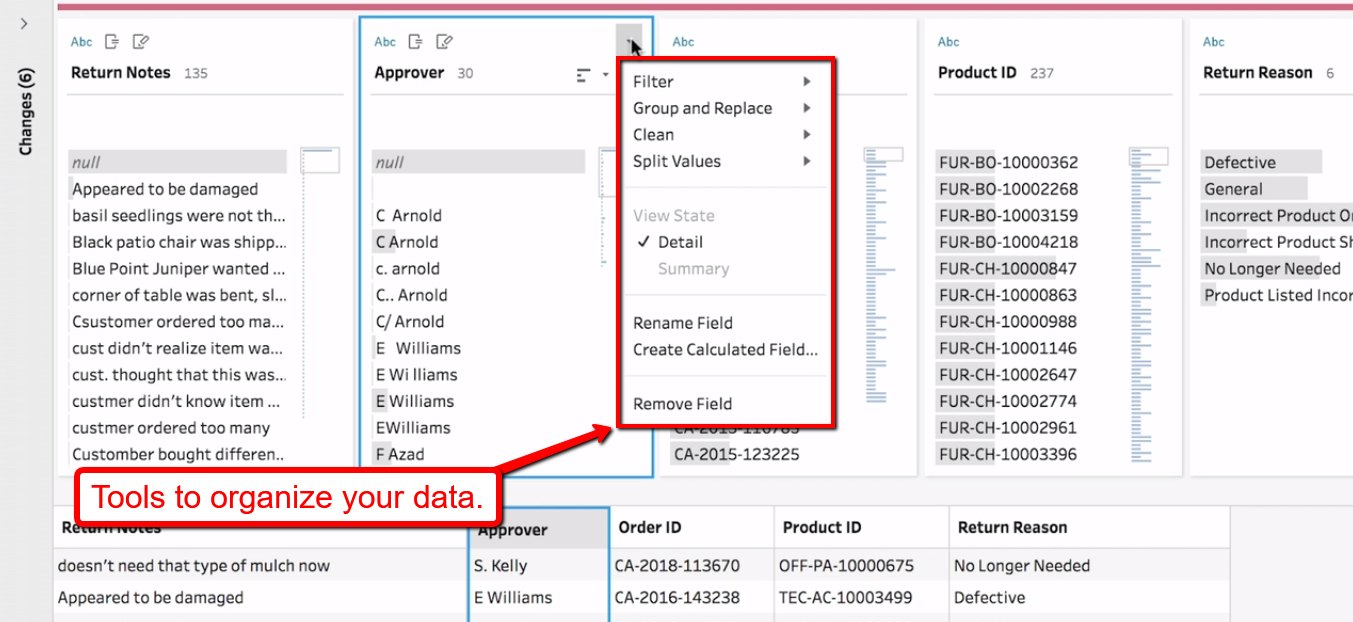 Once you're done organizing your data, you can then publish and schedule your flows with the prep conductor feature.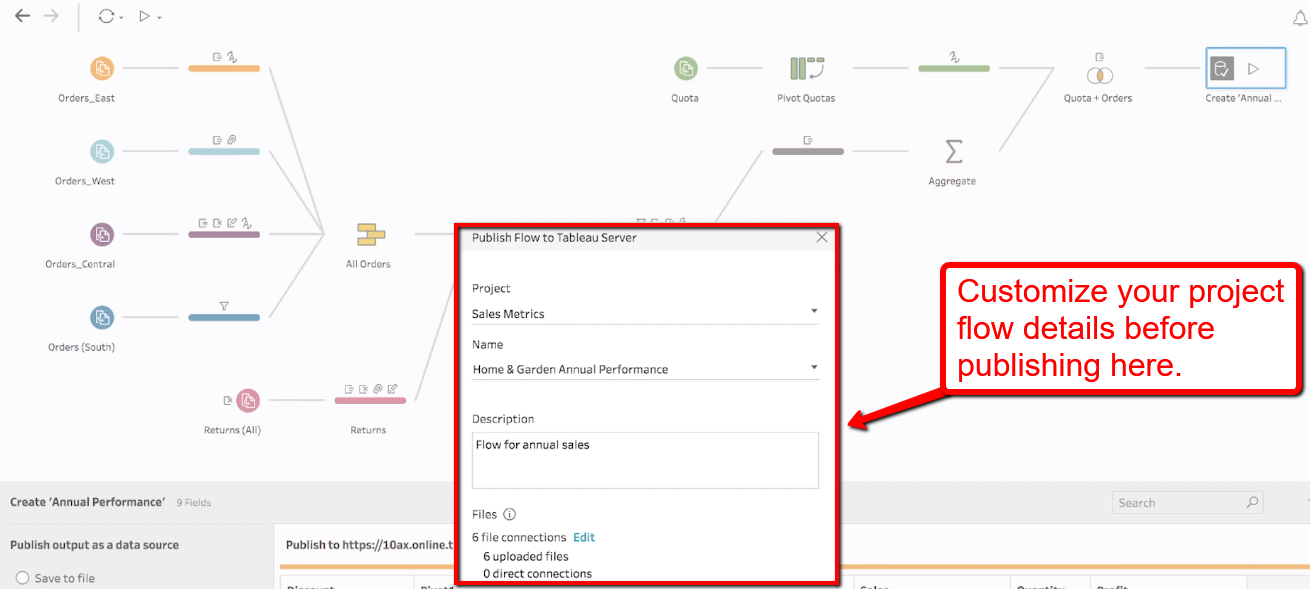 With its direct and visual interface, the tool lets you ask questions, change your data analysis perspective, and uncover deeper meanings, allowing you to transform your data into an interactive and powerful dashboards.
You can also share your data and dashboards securely online through a fully hosted solution like Tableau online, manage your own server within your premises, or on the Cloud.
By publishing through any of these channels, you can allow access to everyone on your company to explore your data and dashboards to discover their own insights.
With the data management tools that Tableau offers, you will have control over everything - from data source connectivity to user permissions - and the visibility you require to support your data deployment.
Final Thoughts
You can have access to and collect truckloads of data, but unless you have the right tools to transform them into valuable information, you won't get the value that your business needs.
There is a wide array of tools for Big Data analytics you can choose from, but you can start with these six tools.
It might take a bit of trial and error to determine the best tools that work best for your business, but it's worth the time and energy.
With the right set of Big Data analytics tools, you can harness the value of your data to improve your business processes, understand your customers better, and make data-based decisions to increase your profits.
Website Support
& Maintenance Services
Make sure your store is not only in good shape but also thriving with a professional team yet at an affordable price.
Get Started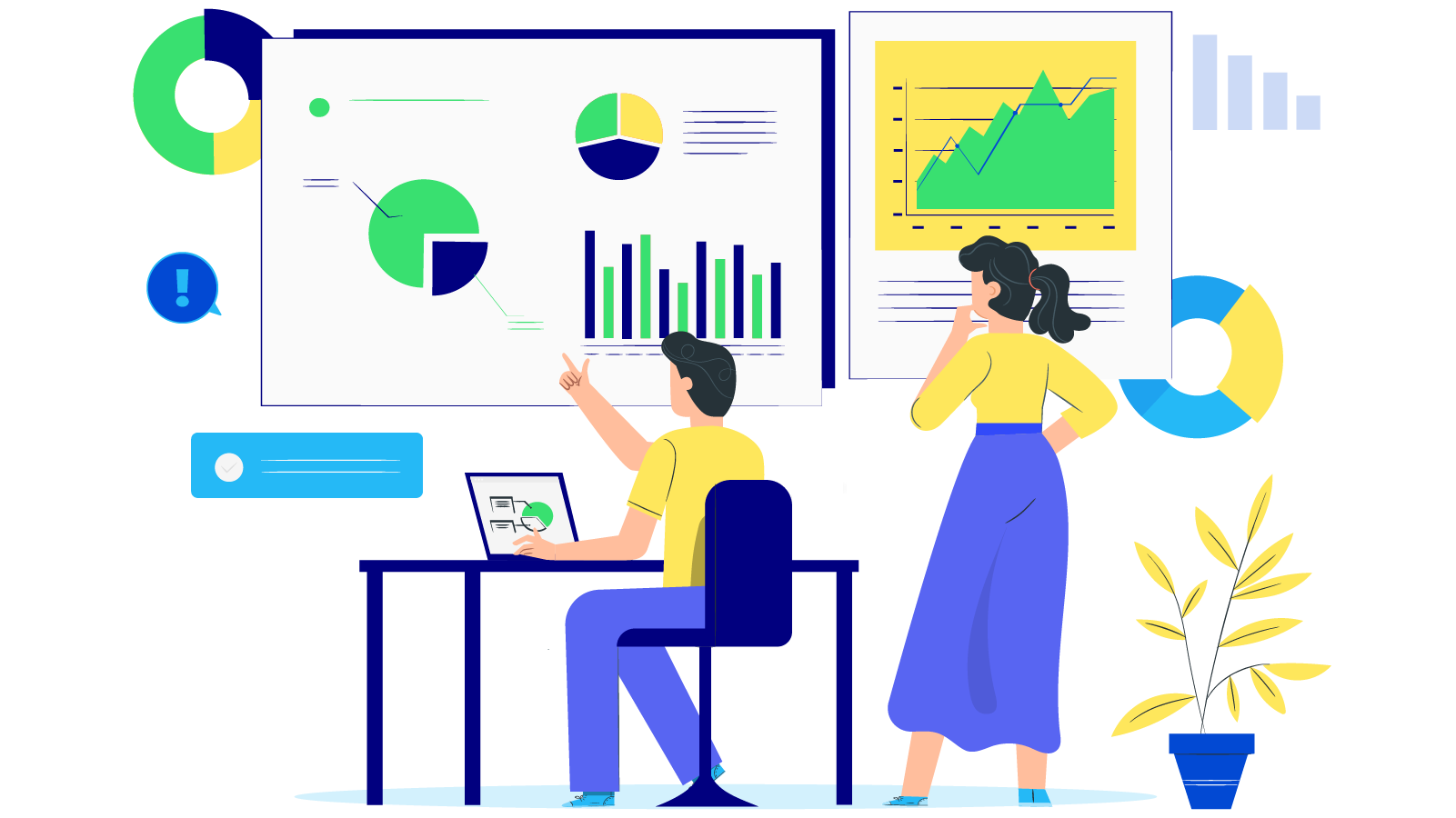 New Posts



Subscribe
Stay in the know
Get special offers on the latest news from Mageplaza.
Earn $10 in reward now!