What is Affiliate Marketing? Affiliate Marketing Trends in 2023
The Most Popular Extension Builder for

Magento 2
With a big catalog of 224+ extensions for your online store
About two decades ago, businesses spent a huge amount of money on TV, radio, and print ads intending to grow their businesses. However, depending on solely paid advertising is not a smart strategy. Currently, all companies are trying to find new ways to increase their customer base, then ensure their growth.
There is a large and increasing number of firms that take advantage of affiliate marketing. Also, many people have become successful as an affiliate.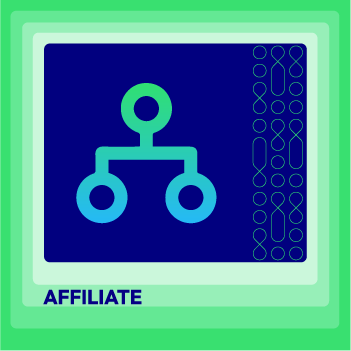 Affiliate Extension for Magento 2
Effective and trending marketing tool to promote stores via a network of affiliate partners
Check it out!
Table of contents
What is Affiliate Marketing?
Affiliate marketing has become so popular that every business and internet user is aware of it. Affiliate is a marketing tactic to drive sales and contribute significantly to online revenue.
Let's have a quick look at some recent statistics about affiliate marketing.
81% of merchants and 84% of publishers have leveraged the power of affiliate marketing.
Affiliate marketing accounts for 15% of total revenue from digital media
In the United States, spending on affiliate marketing has increased by 10.1% percent each year. It is estimated to reach $6.8 billion in 2021 and $8.2 billion in 2022
Affiliate programs generate up to 30% of sales for advertisers.
35% of affiliates earn more than $20,000 per year
These statistics sound impressive. So how can we define affiliate marketing precisely?
Affiliate marketing is well-known as an advertising model in which businesses compensate third-party publishers to drive traffic and generate revenue for their products and services. Publishers are affiliates who will earn a commission when promoting other companies' products.
An affiliate is not a salesperson in the organization. An associate works independently. The affiliate seeks for an enjoyable product, then promotes the product and earns an amount of money from each purchase they make. The system tracks affiliate sales and commissions.
Affiliate marketing is a strictly performance-based marketing. Affiliate marketing provides businesses with a 100% return on their investment. Unlike other online marketing methods, affiliate programs help merchants both minimize costs and grow the customer base.
Brands and affiliate marketers work in a revenue-sharing relationship. For the brands that have products and services and want to generate more sales, they offer financial motives via an affiliate program. For people who have no product and want to make money, they look for some products that have value and earn income as affiliates.
How does affiliate marketing work?
The definition of affiliate marketing is straightforward and easy to understand. So how does it work?
Every business wants to generate more revenue, drive more growth, and dominate the market. The critical thing companies have to do is to increase their customer base. However, these days, advertising expenses have gotten higher and higher. A business may have to pay thousands for clicks only to get one end customer.
Affiliate marketing seems to be an innovative solution. It is more cost-effective. Affiliate marketing can even perform better than paid ads as people tend to purchase based on the recommendation from someone they know, love, and trust.
For publishers, affiliate marketing is one ideal approach to generate automated, passive income. There is a famous quote about affiliate marketing is "making money when you sleep".
If you would love to be a successful affiliate marketer, you have to be an influencer first. You need to have your own audience who are willing to follow your suggestions as they know, love, and believe you.
A typical affiliate process works as follows.
When an affiliate marketer joins the brand's program, he or she is provided with a unique ID or a specific affiliate link (URL).

The affiliate shows the affiliate link in the forms of banners, blog posts, text links, etc. on their websites. Besides, he or she can utilize email marketing to motivate readers to click to explore.

The visitors click to the affiliate link and are directed to the merchant's website through a tracking link. The tracking link helps to ensure that the affiliates are credited to referral sales.

The customer purchases products on the merchant's website.

The merchant checks the sales record. If the purchase is associated with an affiliate ID, the transaction is credited to the affiliate.

The affiliate marketer gets a commission for his or her referral purchase.
Four parties of affiliate marketing
As we can see from the model above, there are at least three parties involved in an affiliate program. They are a merchant, an affiliate, and a customer. In this modern world, the affiliate network has become the fourth party that we have to pay attention to.
The merchant
The merchant is also known as the advertiser or the brand. The merchant is the party who creates and brings products or services to the market. They can be a manufacturer like P&G. They can be a Magento extension provider like Mageplaza. They can be a wholesaler or retailer as well.
The merchant is the one who holds the ownership of products and services. When the end consumer purchases a product, the merchant handles payments, packaging, delivering, and customer service.
The merchant can be an individual or a big organization as long as they have something to offer. The merchants do not need to do marketing directly, but they are still considered as advertisers. They also have the responsibility for strategies to promote their offerings.
In affiliate marketing, the merchant can be considered as the employer as the party will pay a commission when a publisher generates sales. They build affiliate programs and make decisions of commission rules and rates.
The affiliate
The second party in affiliate marketing is the affiliate. They can also be called publishers, marketers, associates, partners, etc. An affiliate can be a single person or an entire corporation.
The affiliate implements various strategies to promote the merchant's products and services. They often use multiple channels to reach potential customers.
Successful affiliates have a number of loyal audiences. They build their own reputation and brand. They can have an impact on others and easily encourage them to act on promotion.
An affiliate can stick with a specific brand or product. In this case, they often run a review blog of the merchant's items. They can also promote products from different vendors. For example, they can set up a website that is engaging in discovering fantastic things and introducing them to audiences. An affiliate must select a merchant whose products are relevant to their audiences.
The consumer
The consumer is the end-customer who purchases products or services of the merchant via the affiliate's links. The customer is the publisher's audience. When the publishers share the information on their website, blog, social account, the customers can click on it. If customers are interested and close sales, they generate profit for both merchants and affiliates.
The consumers may or may not know that they are a part of an associate program. These days, many affiliates tend to be transparent about their service. In some countries, this is required by law.
Buying via an associate program typically does not add any extra costs for the customers. The affiliate marketing expenses are often well included in the merchant's retail price.
Furthermore, some publishers even help their customers to save money by providing them with coupons or cash-back options.
The affiliate network
The affiliate network is the intermediary between the merchant and the affiliate. It is a digital platform that tracks the affiliate's clicks and sales, then calculates commissions due from the merchant automatically. It also handles product shipping and payments to the publishers.
The affiliate network is optional. Some merchants consider working with an affiliate working because they lack resources to handle tracking, calculating, reporting, and transacting with associates. Also, collaborating with a popular affiliate network, companies will add one more layer of trust.
A popular affiliate network has a massive database of brands, products, and services so that the publishers can choose any products available to promote to make money quickly.
In recent years, Amazon Associates, ShareASale, ClickBank are the top three of the most prominent affiliate platforms.
On the other hand, some businesses choose to create their own internal associate program. Many online merchants are operating on eCommerce platforms which include a well-designed Affiliate Program. They can even enhance their programs with more advanced features by using a third-party module.
Learn to Avoid common mistakes in Affiliate Program
Common types of affiliate marketing
These days, there are a vast number of affiliates in the market. All of them share standard practices to engage customers and convince them to purchase promoted products. But not all of them share the same patterns.
There are several types of affiliate marketing. Below here, we would like to mention the most common types that affiliates would love to start with or merchants are willing to work with.
Coupon sites
Recently, smart online shopping has become a prominent trend. People tend to search for available coupon codes from all marketers before purchasing their desired product. Coupon sites that provide these coupons have quickly become one of the most popular affiliate channels.
Coupon sites are eCommerce-friendly websites and have a significant customer base. The site owners offer coupon discount codes to their members and earn commissions on sales through their links.
Media sites
Media sites can be considered as big players in the affiliate game. These websites are designed to drive a tremendous amount of traffic, then a large audience base.
Many large media sites are using banners, utilizing content, then adding affiliate links into their articles to promote others' products to their massive audience.
Content sites
Various types of content sites like portals, blogs, websites are one of the preferable kinds of affiliate marketing. These sites offer quality content articles and monetizing through affiliate banners and links or sponsored posts.
Content site owners usually write product reviews, case studies, tutorials, resource pages, product comparison, then give their audience their recommendations.
Most reviews and posts of bloggers are likely to rank higher and more organically in the search engines. Therefore, bloggers excel at both driving traffic to the merchants' sites and increasing the sellers' conversions. Furthermore, working with niche content sites even results in better conversion rates.
Read more: Benefits of blogging for business
Email
Despite its older origins, email is still a common communication channel. Some affiliates have utilized their email lists to promote the seller's products. They also use various campaigns to collect as many emails as possible. Then they send specific offers or newsletters regarding the advertised products or services.
It is critical to know how to set up, format, and schedule promotion emails to avoid any issues with CAN-SPAM compliant.
Social Media Channels
Social platforms such as Facebook, Twitter, Instagram, Youtube have become the primary channel people interact with each other. Influencers who have the power to impact others will benefit the most from affiliate marketing via social channels.
As they have already had a large number of followers, it is easy for them to direct consumers to the merchant's products via social posts, videos, live streams, and other interactions.
6 Affiliate marketing trends
In recent years, digital marketing has been constantly and rapidly changing, and affiliate marketing is not exceptional. Whether businesses are going to start an affiliate program or revitalize an existing problem, they should be aware of the following current trends.
Influencer marketing
Since the first step in 2006 in the PayPerPost campaign of Ted Murphy, influencer marketing has grown dramatically. 74% of consumers trust social network recommendations when purchasing a product or service. 75% of marketers state that they have invested in influencer marketing. On average, businesses receive $7.65 for each $1 they spend on influencer marketing.
The success of influencers comes from their authentic and consistent engagement with their followers. Influencers have a strong connection with their followers. As their audience base grows, they have more opportunities to motivate those followers to make product purchases.
Many affiliate marketing experts have anticipated that, influencer marketing will continuously grow and have a positive impact on the whole marketing scheme. And it will be an excellent idea to focus on influencers using various social media platforms like Instagram, Facebook, Youtube, etc.
In 2019, we witnessed some significant factors that affected influencer marketing. First, new regulations have required influencers to disclose promotion posts in some way. Then, the announcement of some big platforms like Instagram of removing or hiding the number of followers or likes. This has undoubtedly changed the metrics used for affiliate marketing.
These things brought some significant changes and new opportunities to the influencer community.
Pay-for-Performance Influencers
In the last few years, influencer affiliates are paid per post basis. Likes and Followers are used to calculate paid promotions. But now that these metrics are hidden. It is harder to measure the ROI of the influencer.
Today, like other types of content creators, influencers also use affiliate links and referral codes. This allows businesses to track precisely how many people actually come to the site and purchase by influencer promotions.
Micro-influencers have a smaller number of followers, from 1,000 to 100,000 followers. These people target a small segment of the audiences with the same interests like health, cooking, traveling, etc.
Despite having a few followers, micro-influencers are likely to have a more engaged following. With high engagement rates, posts of micro-influencer are easily at the top of their audiences' feed.
Furthermore, micro-influencers are often perceived as more authentic and genuine. People believe that they are actual consumers of the promoted product. On the contrary, most of us won't think that a celebrity is using a $20 skincare set.
Taking advantage of micro-influencers can boost your affiliate program on social media platforms.
Voice search optimization
In affiliate marketing, SEO is one of the most vital elements. All affiliates are aware of it and have done tons of tactics to obtain excellent SEO. But not all of them pay attention to the importance of voice search optimization.
These days, changes in technology lead to changes in customer behaviors. People are more likely to use voice search instead of typing. It is estimated that, at least 50% of searches will be done on voice search. Around 30% of searches will be conducted without a screen.
The way people pose questions to Alexa, Cortana, Siri is different from the way they type ones on Google search bar. Google search bar has the autocomplete feature, but voice commands do not. Therefore, users tend to ask more extended questions.
To capitalize on the dramatic increase in voice search, the content created should be able to follow the natural speech patterns. The importance of high-quality content audios and videos should be emphasized as well.
Native advertising
Native advertising is paid content that matches the visual design of the platform, so it looks and feels like original content. Native advertising behaves consistently with native user experience. A study has indicated consumers look at native ads 53% more than display ads; their purchase intent is also 18% higher.
Affiliates create content that benefits consumers. They share information about the promoted brands or products in a non-disruptive, contextual, and audience-centric way. This approach is practical as it engages the target audiences without making them frustrated.
Data-driven marketing
Data-driven marketing is to use the data of users collected to build tailored advertisements and marketing campaigns. Analyzing all data of your affiliate gives you a clear understanding of what is working correctly and what can be improved.
Various digital marketing can support you with the following reports:
Overview of current active affiliates, total conversion, and commission
Conversion trend reported by day, month, year
Conversions GeoIP data
Top partners with their conversion & commission data
Asset Type & Landing Page conversion data
Browser & Device data
These analyses also help the publishers to improve their content as well as promotion strategies.
Video content
Nowadays, more and more people use videos to gain knowledge about something. 72% of people prefer to use videos to learn about their favorite products. 95% of viewers can remember a call to action after watching a video; meanwhile, just 10% acquire it when reading it. 84% of customers tend to buy something after watching a video. All of these statistics explain why, video content will be king.
There are some popular video content types as:
Tutorial videos
Product Reviews
Favorites & Best Features
Unboxing Videos
Styling Sessions
Affiliate marketing can utilize all of these video types to promote products.
A promotional video should include this information:
Referral links and promo codes which can be placed in the video caption
Brand logo for thumbnails
Accurate pricing/sale information
Mobile phone marketing
A Google report shows that mobile marketing contributes about 40% online revenue. 70% of searches from mobile devices result in an action or purchase in around one hour. Mobile phones are predicted to account for 80% of all online traffic in the next few years. 40% of people will leave a site if it is not mobile responsive.
All marketing programs need to be adjusted to be mobile-friendly, with no exception for affiliate marketing. Affiliates have to use specific tactics and tools for the mobile audience, such as clear call-to-action buttons, simple checkout, integrated digital wallets.
Conclusion
Affiliate marketing has proven to be a lucrative way to build profits for both publishers and brands. After understanding the definition and the structure of an affiliate program as well as prominent trends this year, we hope that you can implement your own program successfully.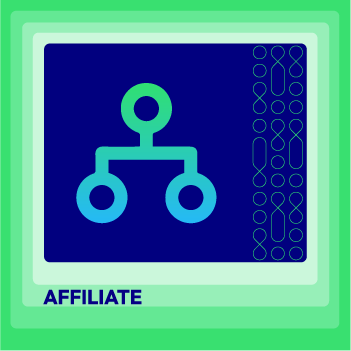 Affiliate Extension for Magento 2
Effective and trending marketing tool to promote stores via a network of affiliate partners
Check it out!
Website Support
& Maintenance Services
Make sure your store is not only in good shape but also thriving with a professional team yet at an affordable price.
Get Started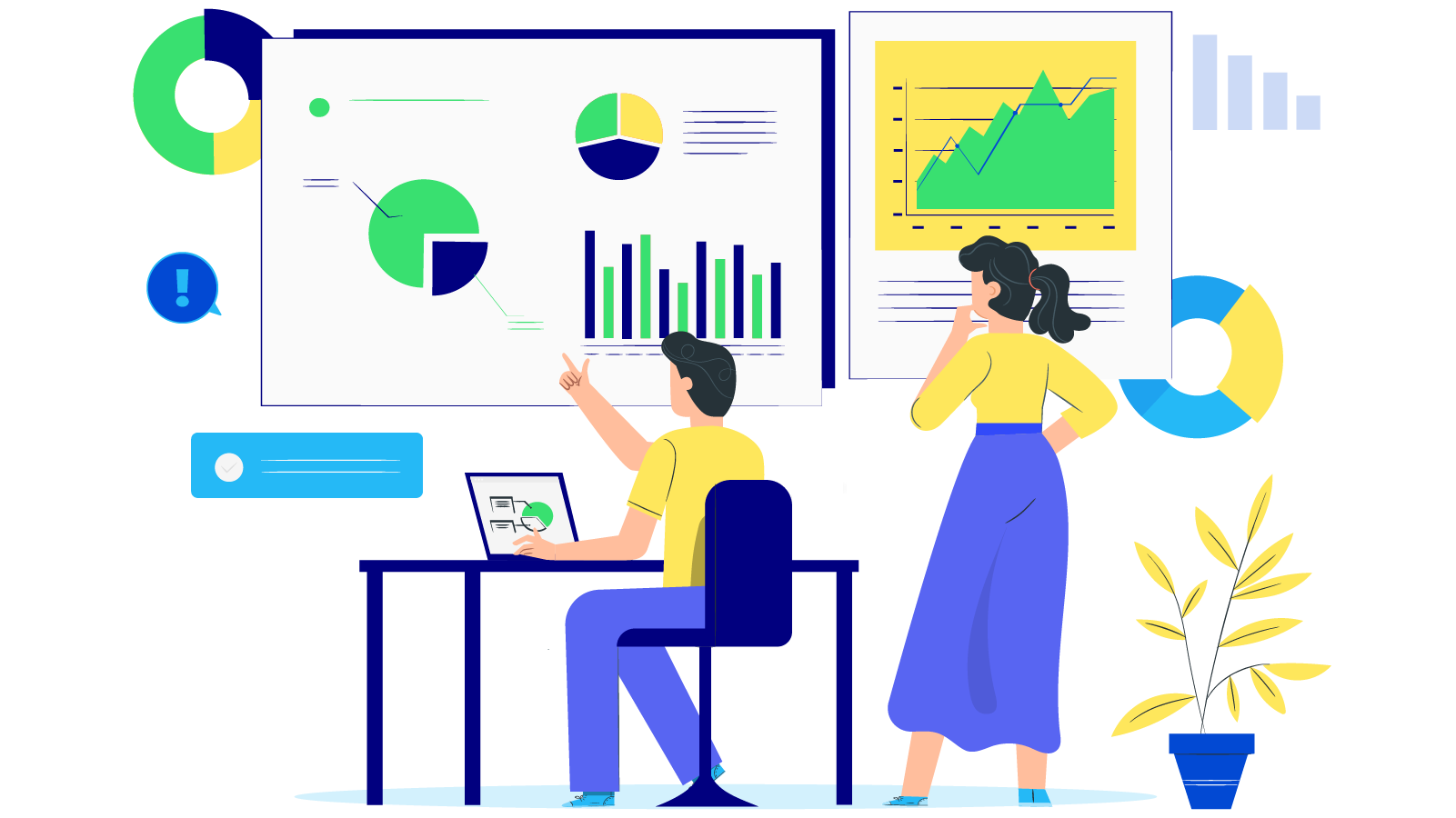 New Posts



Subscribe
Stay in the know
Get special offers on the latest news from Mageplaza.
Earn $10 in reward now!